Sooo, CoverGirl drops a new CoverGirl Last Blast. Is anyone just as excited as I am? The original promised insane volume. And according to my review…it delivered! Lash Blast Fusion is all about volume AND length? Was it hot? Or not so much?
Packaging (Brush Wand):
5 out of 5
Overall:
4 out of 5

What it claims:
"Use Lash Blast Fusion to get a blast of volume plus incredible length! It's the perfect fusion of Lash Blast's super-volumizing brush and a buildable fiber-stretch lengthening formula that work together for dense, long-looking lashes!"
(per packaging)
The truth:
Yay! I'm happy to see another fiber mascara on the market. And with the Lash Blast wand? Awesome!
Which is totally ironic because it took me forever to like the wand on the original…
What I didn't like: The volume isn't as va-va-voom as the original.
Overall: I was SO excited to review this mascara. I mean, who didn't love the original Lash Blast? That's really a rhetorical question, y'all. I know somewhere out there isn't the biggest fan of it. I thought it was the ideal mascara for separation and volumizing.
Now first things first, know that the review in this mascara review is Black Brown. I usually use black mascaras and for that reason, the mascara may not POP as much as it does in my other mascara reviews. But you know what? I actually like the natural look that black brown mascaras give. I'll have to be trying some more of these.
CoverGirl Lash Blast Fusion is a fiber mascara. Remember what a fiber mascara is? It's all about little itty bitty "fiber-like" that are intended to attach on to your lashes. They are like washable extensions. You can get a good view of them in my video review.
Fusion seems to be a little lighter on the lashes than the original Lash Blast was. I also find that it clumps less. You can get a good 2-3 coats with this without entering Clumps City. And that's a huge plus in my book. I didn't experience any flaking and like most fiber mascaras, it rinses off without any problems.
So in terms of it being a good mascara on its own…yes, I think it is! But when comparing it to the original Lash Blast, I don't think it's THAT much better. They are both good. Period.
Would I recommend it?:
The thing is…I experienced a good amount of length with the original Lash Blast. I can't really see much of a difference between the two other than the visible "fibers". If you haven't tried the original Lash Blast, give this one a whirl. Or, you if you REALLY liked the original and just want to see if you can maximize your length, give this one a try.
Until next time…..
A crazed mascara reviewer,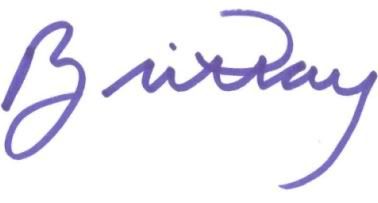 This review contains a sample product sent for post consideration. Read our disclosure policy here.