Okay, is it just me or does it seem like Christmas was just a week or so ago? Why is it already almost mid-February?! That is crazy to me. Before you know it, it will be summer time and yours truly will be flying away to my favorite spots in Hawaii. Or if I can't afford it, I'll settle for Daytona or Clearwater beaches here in Florida.
Speaking of "not being able to afford it"….that's really how I feel about this mascara. I don't know what it is about me, but I've gotten extremely cheap with my make-up purchasing. If I'm going to spend almost $30, I better get more than a measly mascara. And the mascara better be AWESOME!
How did DiorShow Iconic stand up for me? A waste of money or a wonderful investment?
Price: 1 out of 5 ($27 is a bit steep, fam. I'm just sayin'…. )
Packaging (Brush Wand): 4 out of 5
Overall: 4.5 out of 5
What it claims: "A mascara with an innovative oblique brush that curls and defines lashes." (source)
The truth: I'm just thrilled that it's not anything like the original Diorshow.
What I loved about it: Wow….I mean, my lashes really looked….almost false! And the wand is pretty groovy. Dior gets 10 points from me for the innovative wand design.
What I didn't like: This mascara had me residing in Clump City, USA.
Overall: I have been asked to review this mascara ever since it came out. And while I love makin' yall happy, I just couldn't allow myself to spend so much on a mascara. Sure, I've done it before but times have certainly changed econonmically—as if yall didn't know.
I felt a little better spending $27 on this baby since it came with a little goody.

As a Sephora Exclusive, the Diorshow Iconic mascara comes in a cute little bag with a mini Addict High shine lipstick. Makes purchasing it not soooo bad.
One of my biggest frustrations with the original Diorshow was the crazy amount of clumps it gave me. I didn't see why the mascara was so popular when all it gave me was a hot mess of clumps after the 2nd coat.
But Iconic is different; because the wand is different. Which helps with the clump factor a bit, but not tremendously. I think I'm okay with getting away with two coats of mascara with this baby here. And because it's a "high drama mascara", I definitely wouldn't not wear it to work every day.
But does it do its job? I would say so! I managed to get a good amount of curl and length. And of course, volume. I wish Dior would do something with that "gooby-ness" that is their formula, though. It's just so thick.
But it is still a good mascara and a lot better than the original.
Would I recommend it?: Only if you can afford it. If not, I highly recommend L'Oreal Volumnious or Max Factor Volume Couture for great black volumized lashes.
What do you think? Have you ever tried this mascara or the original Diorshow? Think it's overpriced or is it worth it?
Here is my review of the original Diorshow mascara.
Muuuuuah,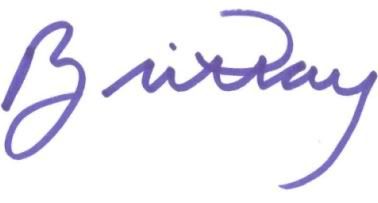 This Day in Black History
:
1952-Ralph Ellison's "Invisible Man" wins the
National Book Award.
[I LOVE THIS BOOK!]