Happy Monday, lovelies! A few months ago I had the opportunity to try what I called in my posts, a "secret mascara by Lancôme". I've been using it in several of my FOTD Fridays and it is finally time for a formal review! Introduciiiing…
Packaging (Brush Wand):
4 out of 5
Overall:
4 out of 5

What it claims:
Experience the first mascara from Lancôme that visibly regenerates the condition of lashes. Reveal fuller, beautifully defined, stronger lashes. Lash fallout is minimized during makeup removal.
Lash Densifier Complex
Precious plant cell extract
Hyaluronic acid known for hydration
Madecassoside, an ingredient known for its strengthening properties
Arginine, an amino acid known for its nourishing properties
Multi-faceted brush designed to deliver optimal amount of product, while delivering lash by lash separation (source)

The truth: I mean honestly…can Lancôme go wrong in the mascara department? Me thinks not.
What I loved about it:
I loved that I was able to get pretty long lashes with only one coat.
What I didn't like:
Tis was a little clumpy the second coat and beyond.
Overall: I've always loved everything about Lancôme mascaras. And not just because they are inventive but because they actually do what they SAY they're going to do. More than 50% of my mascara reviews' scores come from if that mascara claims are true or false. And for the most part, Lancôme mascaras don't let me down. Definicils Precious Cells comes with a motto: "An apple a day…for your lashes." Through research and tests, this mascara has been proven to make lashes look healthier and stronger using ingredients like swiss apple extract.
I could ramble on and on about how much thought and research was put into this mascara, but I don't want to bore y'all. Instead, I suggest you check out Lancôme's site. There's a whole section dedicated to this baby.
I reviewed this mascara before I knew what it was supposed to do and for the longest, I thought it was a lengthening mascara. I got such good length with only one coat. And that's the thing about this mascara. You really only need one coat. I know, I know. We're so used to applying two, three and sometimes four coats but sometimes you only need one. Holla!
An extra coat or two of Precious Cells can send you to Clumps City. The key is use small strokes and going from root to tip. I took my time with using this mascara. Some mascaras allow you to apply and dash. Nope nope…I think to get the most out of Precious Cells, you have to take your time.
The wand rocks!
The bristles are nice and thin and allow for great separation. I do wish the end of the wand made it easier to get to the inner corners but not so much. Still, this is the kind of wand that ladies with smaller lids/lashes will love and that's a plus in my book.
Would I recommend it?:
I do! Especially if you've tried and like other Lancôme mascaras. This is a great everyday mascara that requires some work but will give you great length with only one coat. I can't say if it helped with preventing my lashes from falling out or not but it's definitely one of those mascaras that I would use regularly to see if I could get great results.
Think you'll try this? Whatcha think?
Until next time…..
A crazed mascara reviewer,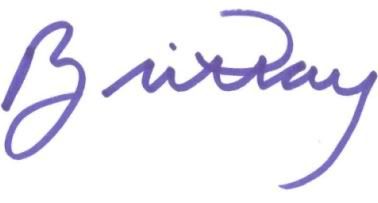 This review contains a sample product sent for post consideration. Read our disclosure policy here.