Good ole' Maybelline is gracing us with another mascara. If you ask me, I don't think Maybelline can do much wrong when it comes to mascaras. I haven't run into one that was just horrible. Think this one will be an exception?
Packaging (Brush Wand):
4 out of 5
Overall:
5 out of 5

What it claims:
"Patented spoon brush and Kera-fiber formula instantly build 8x more volume without clumping to complete the false lash look".
(Per packaging)
The truth: Another winner!
What I loved about it:
It gave amazing volume and length. I love how dark my lashes are.
What I didn't like:
I can show you better than I can tell you.
Maybelline Colossal was the same way. In fact, the stopper that I had in Colossal completely popped out. It's not a good look but the outcome of the mascara totally made up for it.
Overall: First of all, can we talk about that beauty that is the packaging? How gorgeous is that magenta? If it were a gloss it would be NYX's African Queen. Look at me going off topic. Focus B Focus!! Okay…so with a tube this big, you would think that the wand would be just as large as Colossal's, but it wasn't.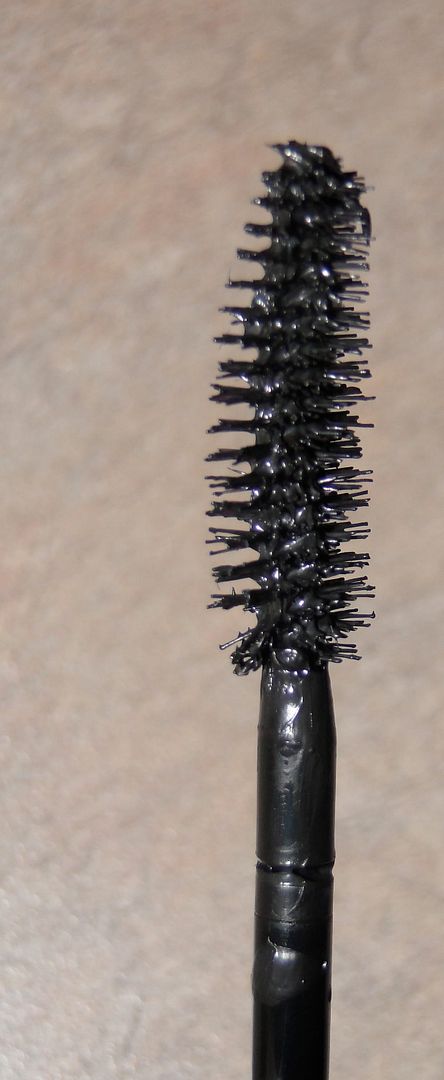 The wand almost reminds me of Lash Stiletto's. And that's a good thing. It makes for great separation. The only issue may be with the control. If you aren't used to holding a wand this large, you may struggle with initial application. Practice makes perfect in this regard.This is one mascara that really needs only one coat. I applied two but of course that brought up the clump factor. Which isn't THAT bad but still…who wants clumps of mascara. Hahaaa! Get it?
I'm hoping that Maybelline soon comes out with a waterproof version of this mascara. It's a washable mascara so it removes easily but smears away when I wipe my eyes during a work-out.
Lashes with 2 coats of mascara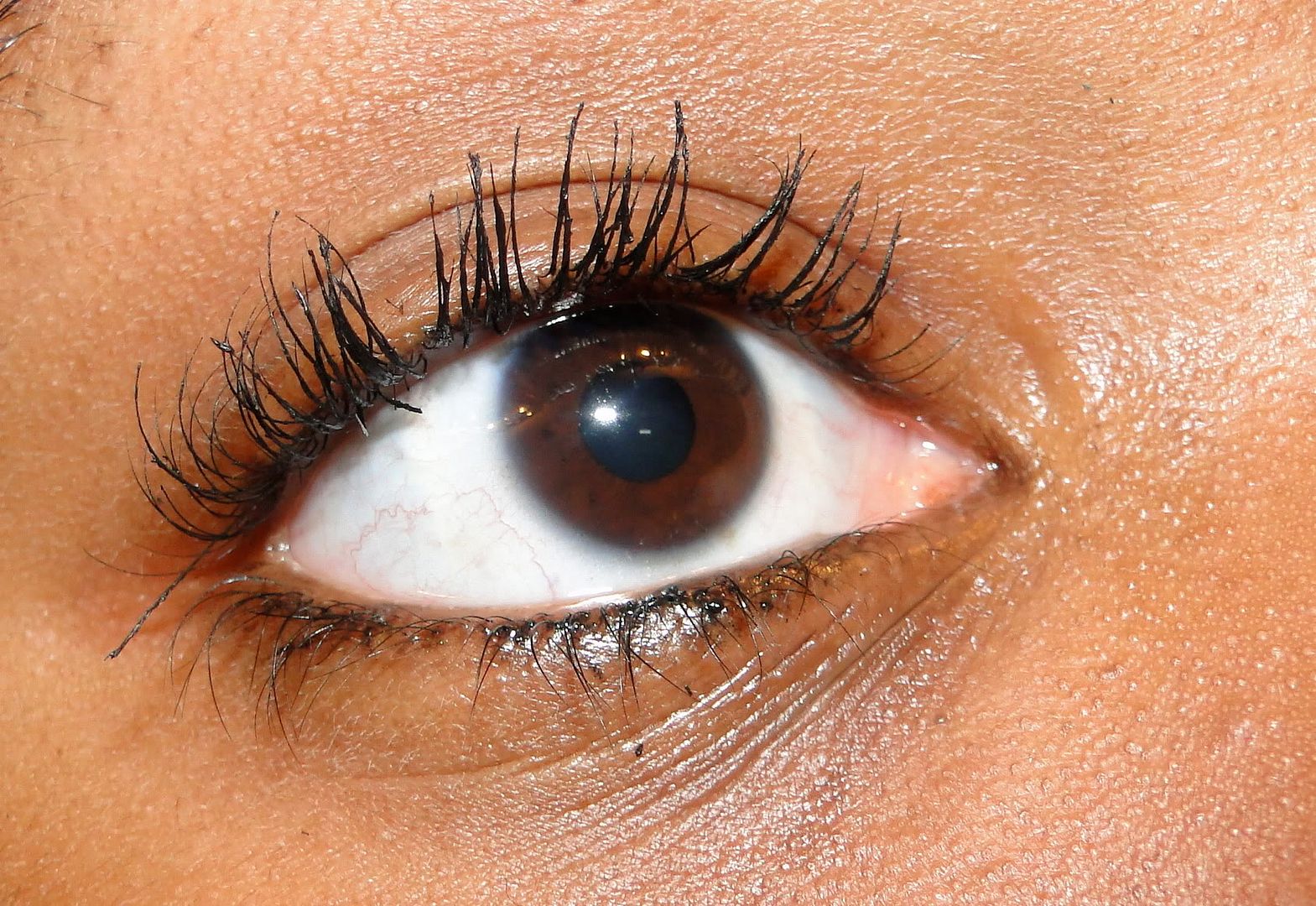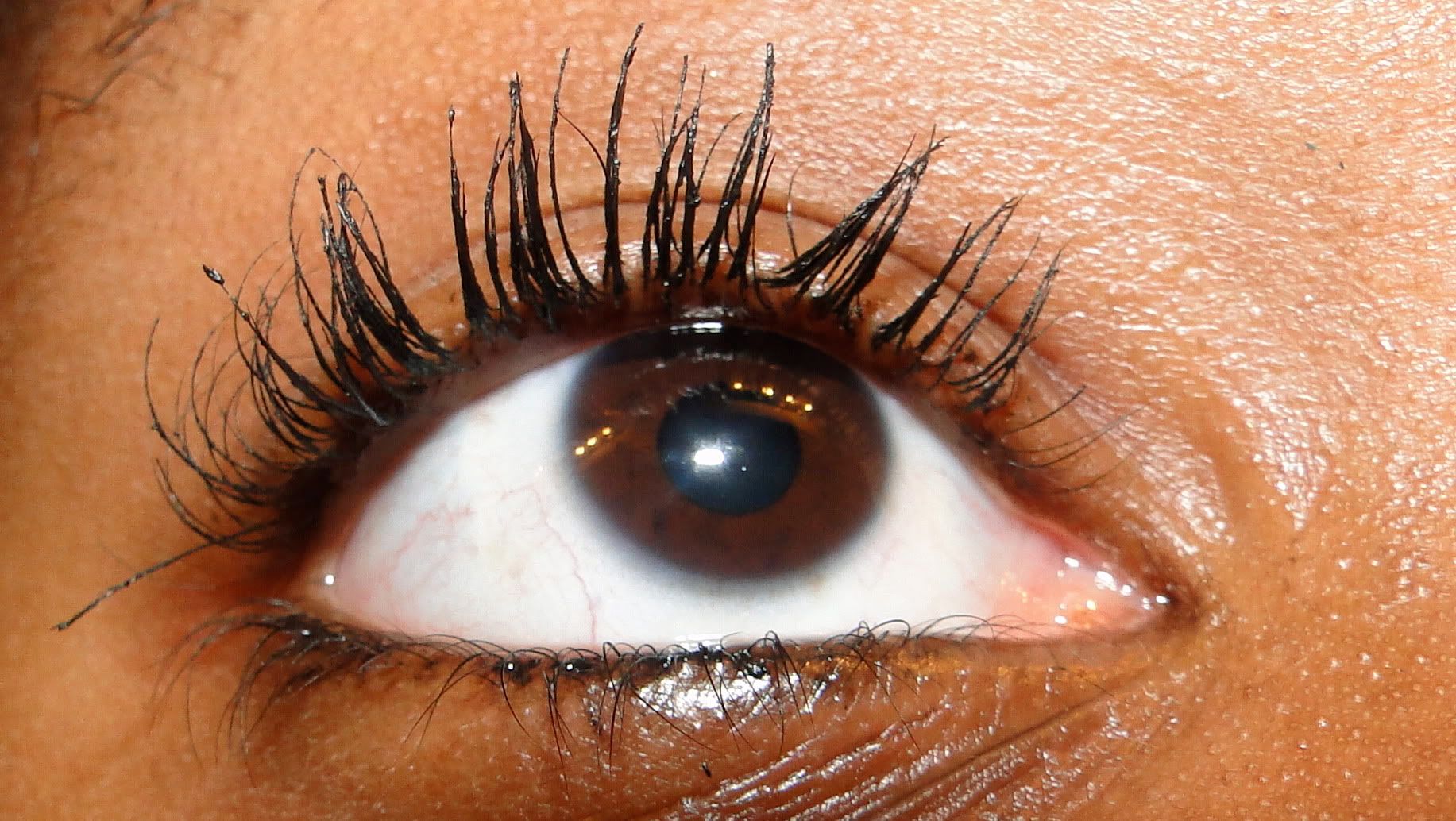 Click here for my video review.
Would I recommend it?:
Well, of course. Maybelline is affordable and easy to find and you will get amazing results with this mascara.
Another winner, kids. Have you tried this one yet?
A crazed mascara reviewer,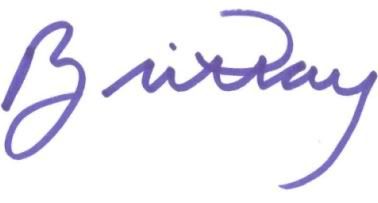 This review contains a sample product sent for post consideration. Read our disclosure policy here.