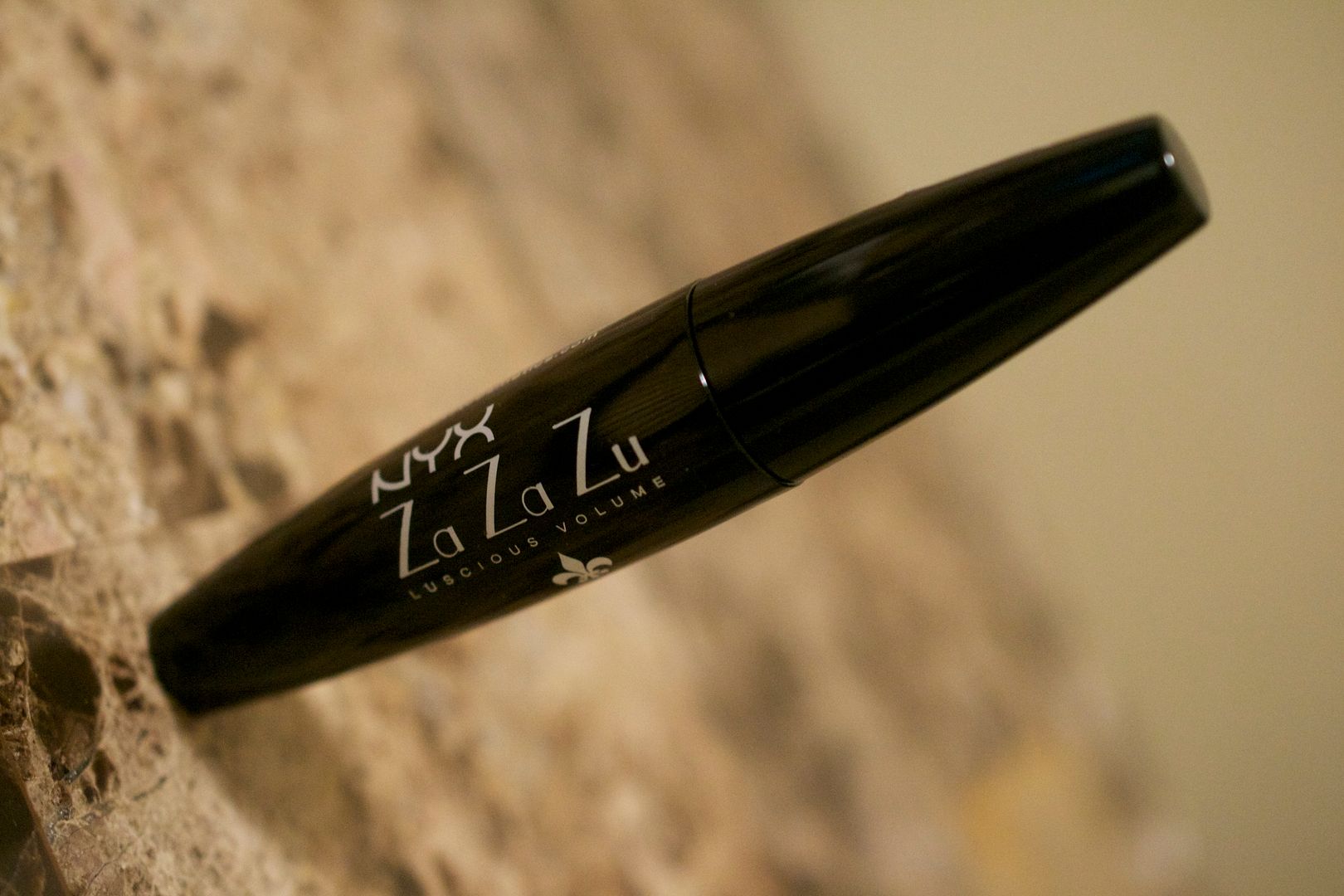 I'm just truckin' right along with NYX's Boudoir Mascara collection. You've heard of this collection, right? It showcases 7 mascaras with 7 different functions. Yup. Each mascara claims to give you the lashes that you desire. I don't know why I waited this long to review Za Za Zu but alas…here she is!
Price: $6 at NYXCosmetics.com and you may spot it at Ulta stores.
Packaging (brush wand): 3 out of 5
Overall: 3 out of 5
What It Claims: "Motherof all mascaras. Fiber infused to darken, lengthen, and volumize.Soft, bristle brush large enough to cover all lashes in one swipe." (source)
The Truth: Meh. I've used better fiber mascaras.
What I Loved About It: I love to see a fiber mascara where you can actually SEE the fibers. Yas!
What I Didn't Like: Despite seeing those fiber thingies, I didn't really experience much volume overall.
Overall: I am so so excited to see a fiber mascara in this Boudoir Mascara collection. I am a huge fan of fiber mascaras as I find them to be super duper effective for those wanted plumper and longer lashes. They also remove easier than most mascaras and tend to last longer than non-waterproof mascaras too. Of course it takes some time to learn how to effectively use a fiber mascara but once you've passed that learning curve…you're in there!
Za Za Zu has a massive wand but ironically that wasn't my main problem with this mascara…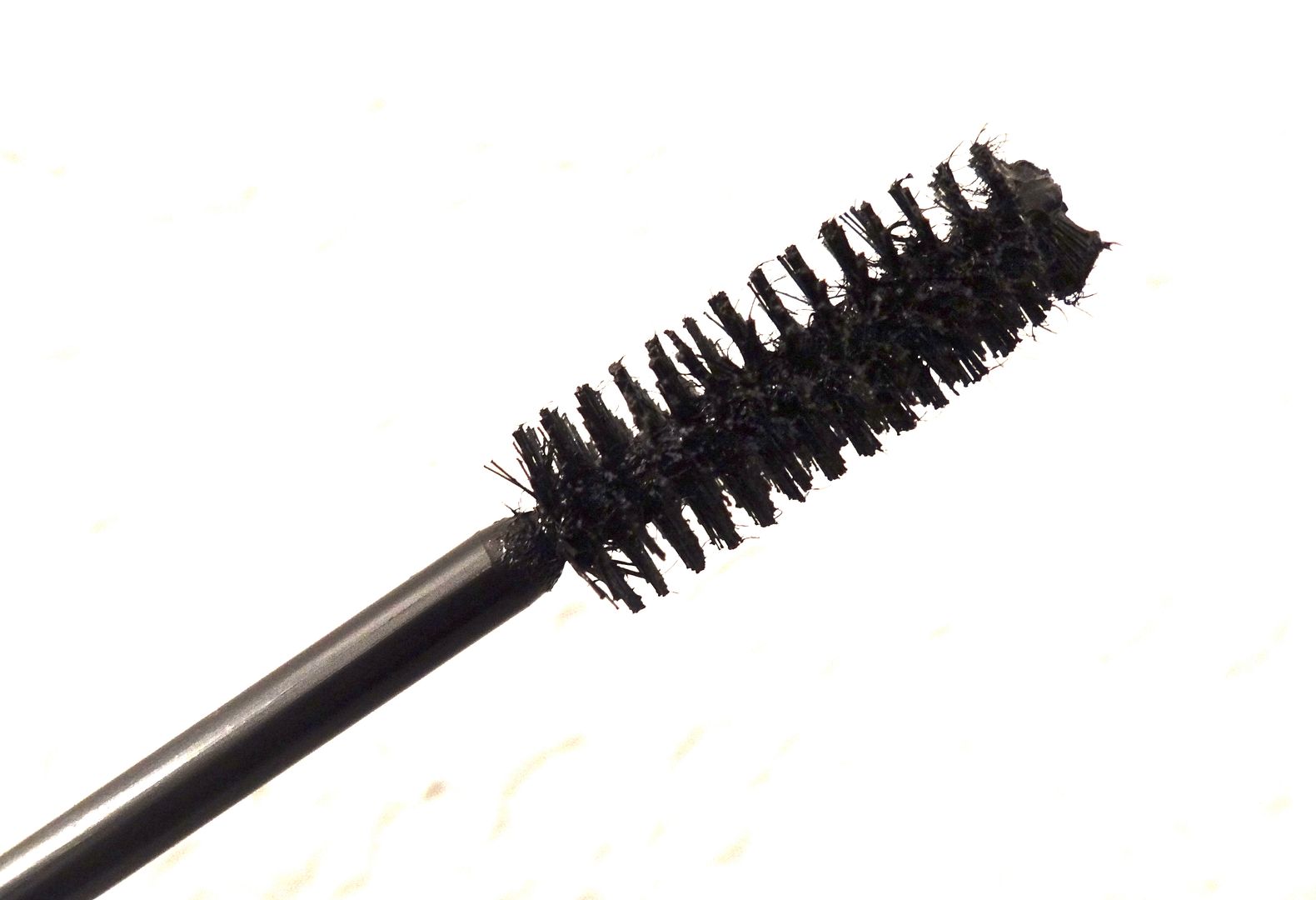 Yep, it's a hefty wand alright but the bristles are nice and and long enough to allow easy root to tip application. But even after several coats, I didn't notice much of a different volume-wise in my lashes. Fiber mascaras almost always guarantee added length and I got some of that but the volume? It just wasn't there for me. I think a lot of it has to do with the formula.
While it wasn't a pain, the formula was just…so so. I'm used to seeing fiber mascaras on the thicker side and that wasn't the case with this one. Lots of fiber thingies but I didn't get the darkness and thickness that I would have expected from a fiber mascara. It's not a total lost though. I was able to get some good use out of it. I didn't experience any flaking or smudging and it lasted throughout the day with no problems. This mascara made my lashes super wispy and I'm just not a fan of wispy lashes.
Not a total bust but I would have loved to see more added volume from this kid.
Bare Lashes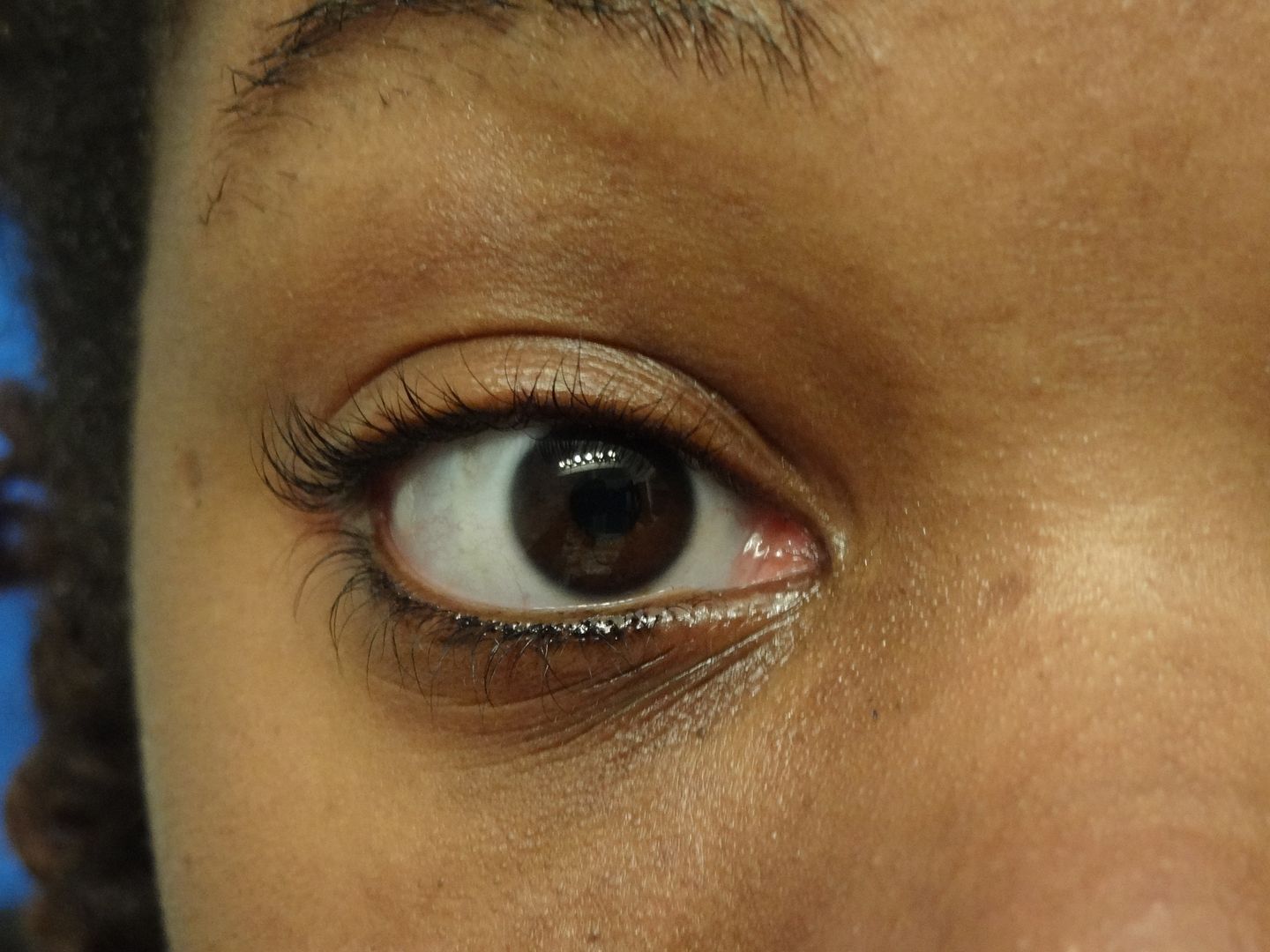 Lashes after 2 coats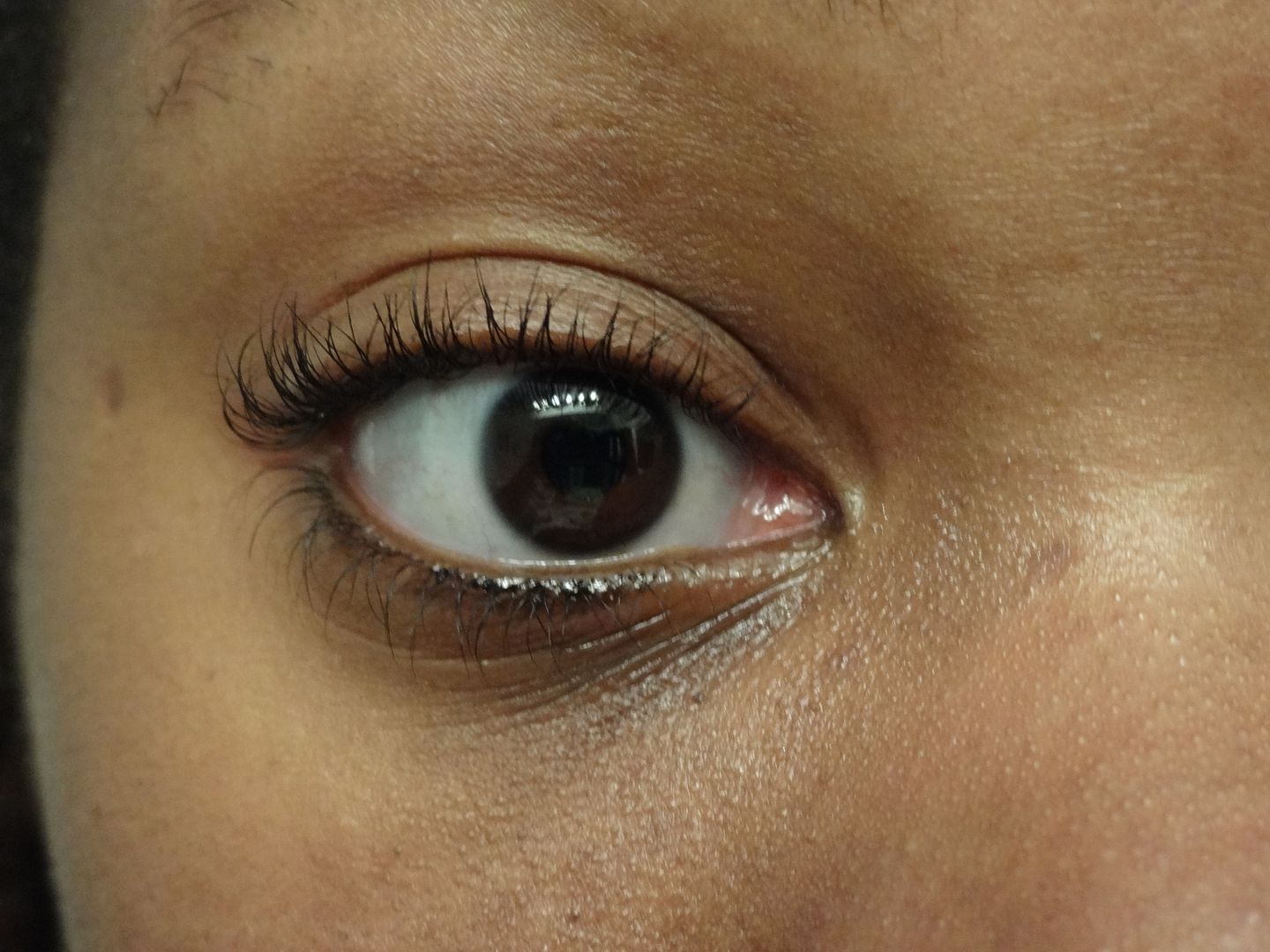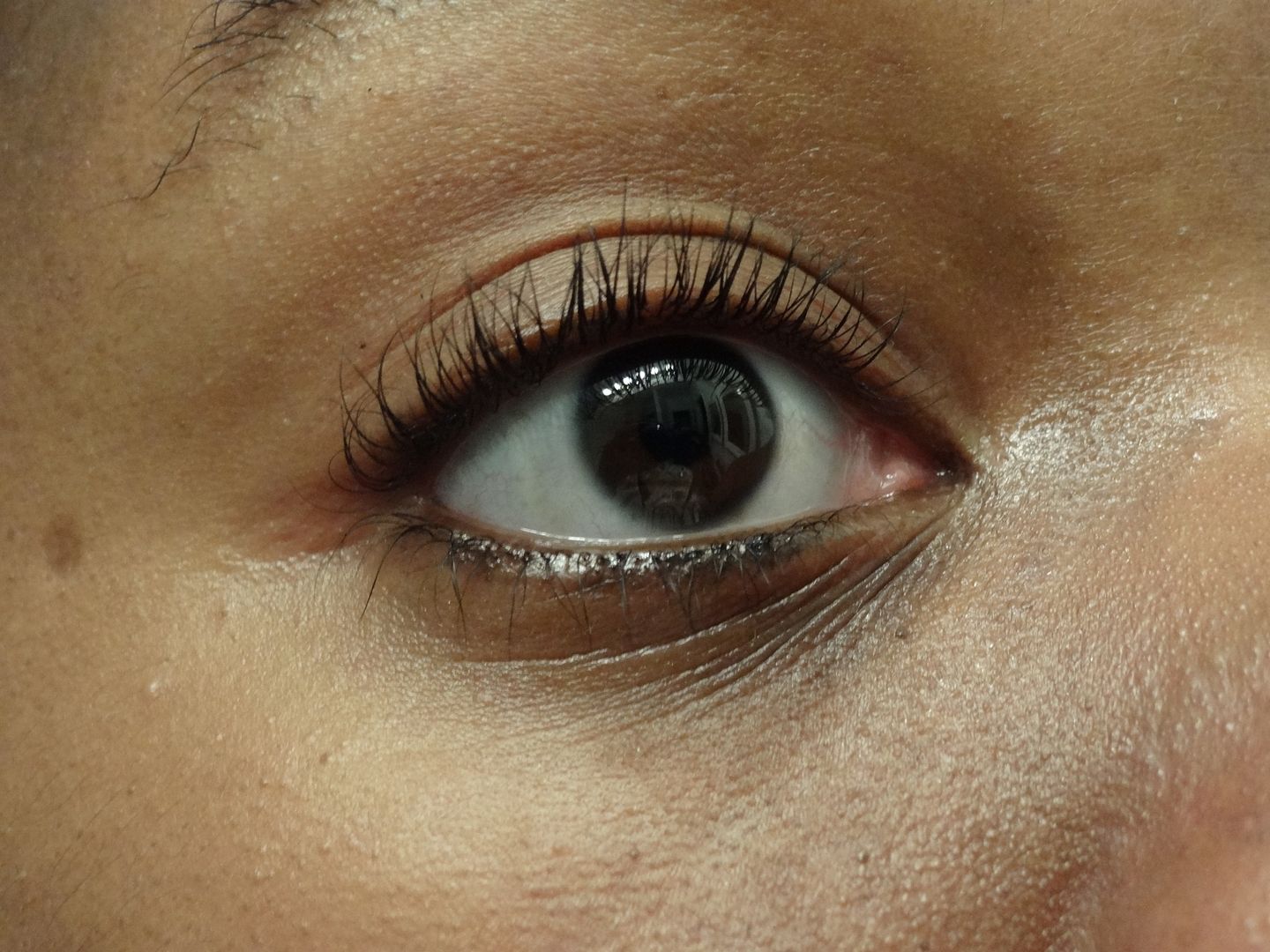 Do I recommend it?: Only if you realllllly want to try a fiber mascara. I think NYX has better picks in the Boudoir Mascara line-up.
Okay fiber mascara lovers…have any of y'all tried this mascara yet?