This mascara review will be a unique one in that we will be looking at 4 mascaras instead of just one. Well, technically it's 4 mascaras but EIGHT mascara wands. Confused yet? Don't be. It's another innovative mascara from one of my favorite drugstore-friendly natural lines. This mascara comes with a lot of claims. So let's brace ourselves shall we?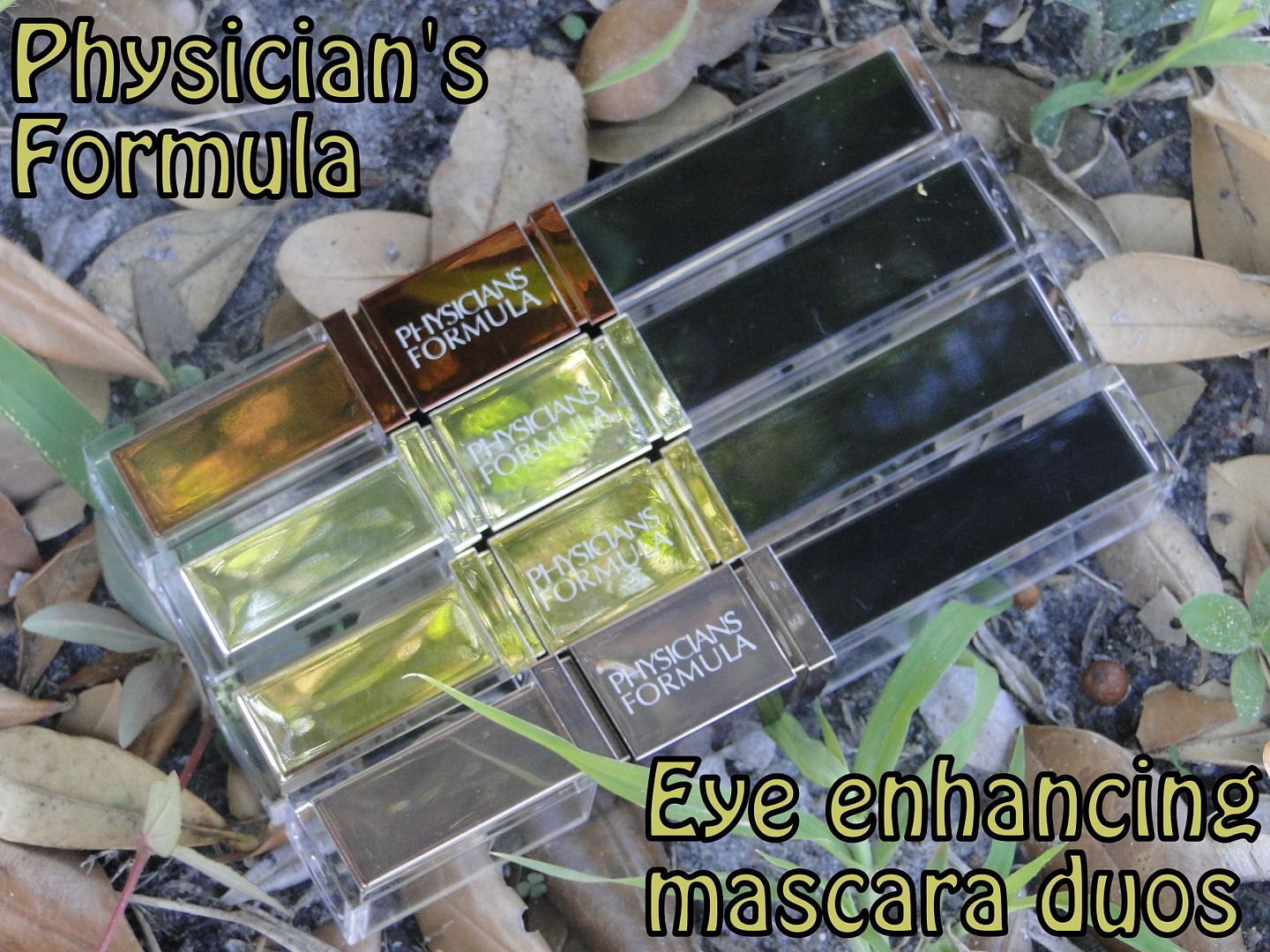 Price: 4 out of 5 (about $10.95)
Packaging (brush wand): 4 out of 5
Overall: 3 out of 5
What It Claims: Shimmer Strips Custom Eye Enhancing Mascara Duo is the ultimate 2-in-1 brightening mascara. Each Glam Collection mascara features a black shade with a hint of metallic shimmer to dramatically enhance natural eye color while also delivering ultra-glamorous volume and length to lashes. The other side features an eye-enhancing glistening metallic shade to give lashes a brilliant patina of color and a stunningly sophisticated glow.
The Truth: I'm just impressed at how pretty the packaging is!
What I Loved About It: The wands kinda rock.
What I Didn't Like: I wish it gave me a little more volume.
Overall: I gotta give it to Physicians Formula. They are really doing an awesome job with coming out with super cool products. I mean, a year ago I hardly noticed them. But lately, they are coming out with products that will appeal to the average beauty-lovin' woman. This mascara is no different. I've always been a wee bit skeptical about mascaras that claim to "brighten eye color". I simply believe that it can't be done. Can sweeping a complimentary eye shadow on your lids, bring out your eye color? Fa sho. But can a mascara deliver the same results? I don't think so. That said, if you're looking for a mascara that will make your brown eyes brighter,  I don't think this is the one.
BUT…if you're looking for a mascara that has some cool components AND provides a decent amount of volume and length, well then, PF's eye enhancing mascara duos may be able to do that for you. There are four mascara for your different eye colors.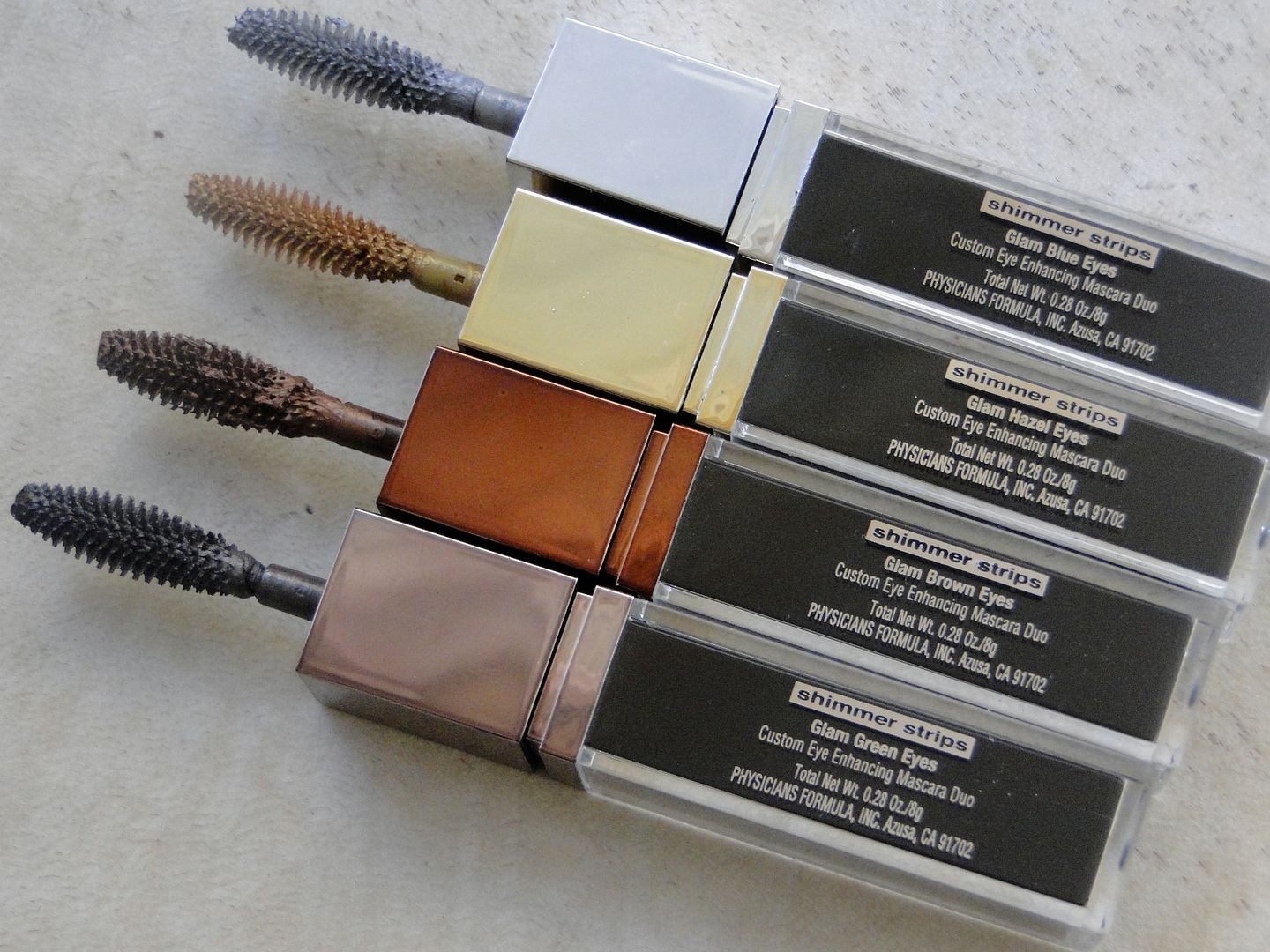 While all four mascaras get the same black mascara, it's the other end of the wand that differs for each eye color.
Blue Eyes-silver
Hazel Eyes-gold
Brown Eyes-bronze
Green Eyes-pewter
Since I have brown eyes, that'll be the mascara I test drive in this review. Let's rap on the wands.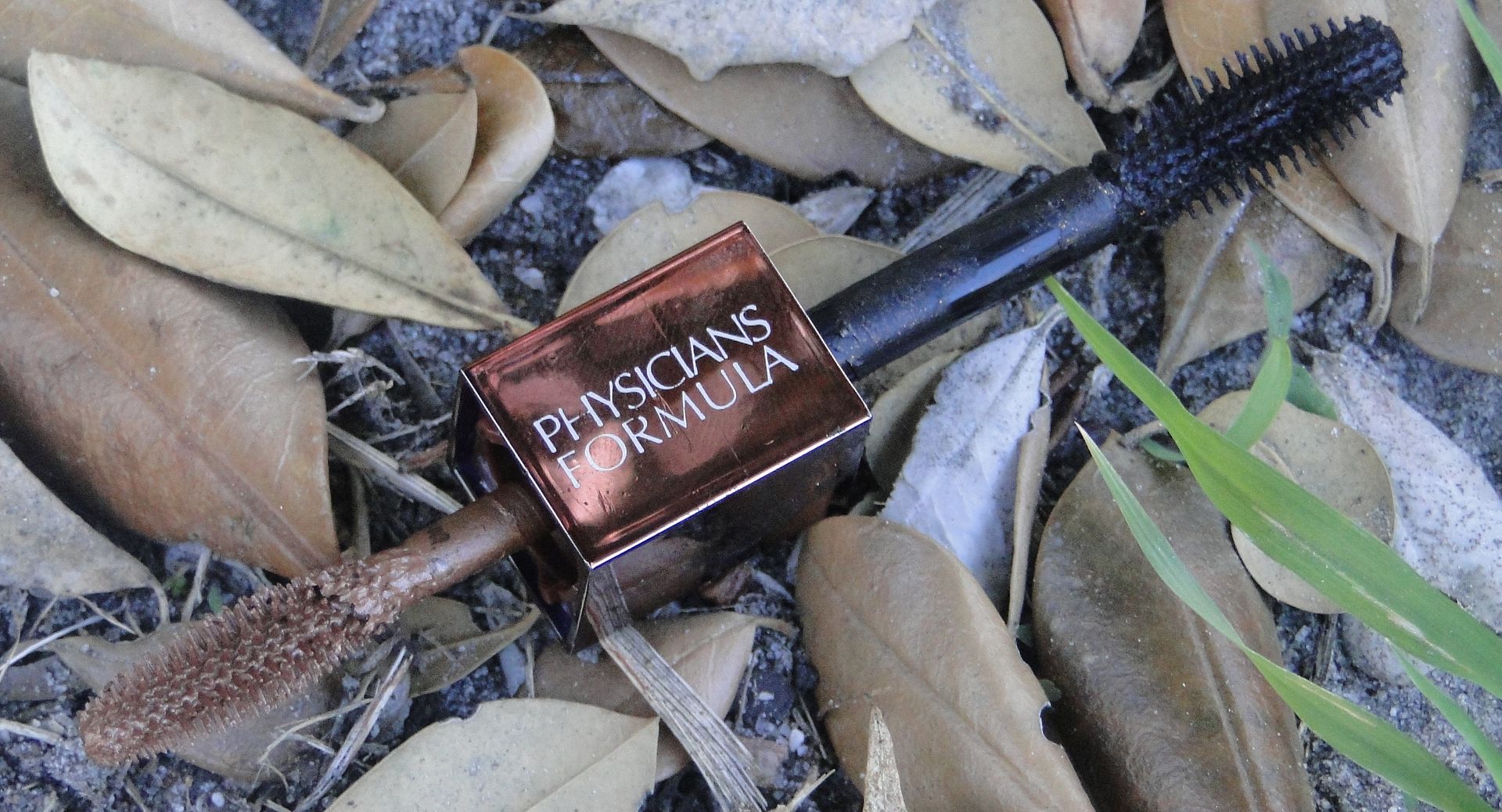 They aren't bad. In fact, if you love wiggling to get separation, this is the wand to do this. It almost reminds me of COVERGIRL's Lash Blast.
Not too shabby, uh? I have to warn you though, it is one of those mascaras that pick up a ton of mascara when you pull it out of the tube. No me gusta. Check out the application of the black mascara.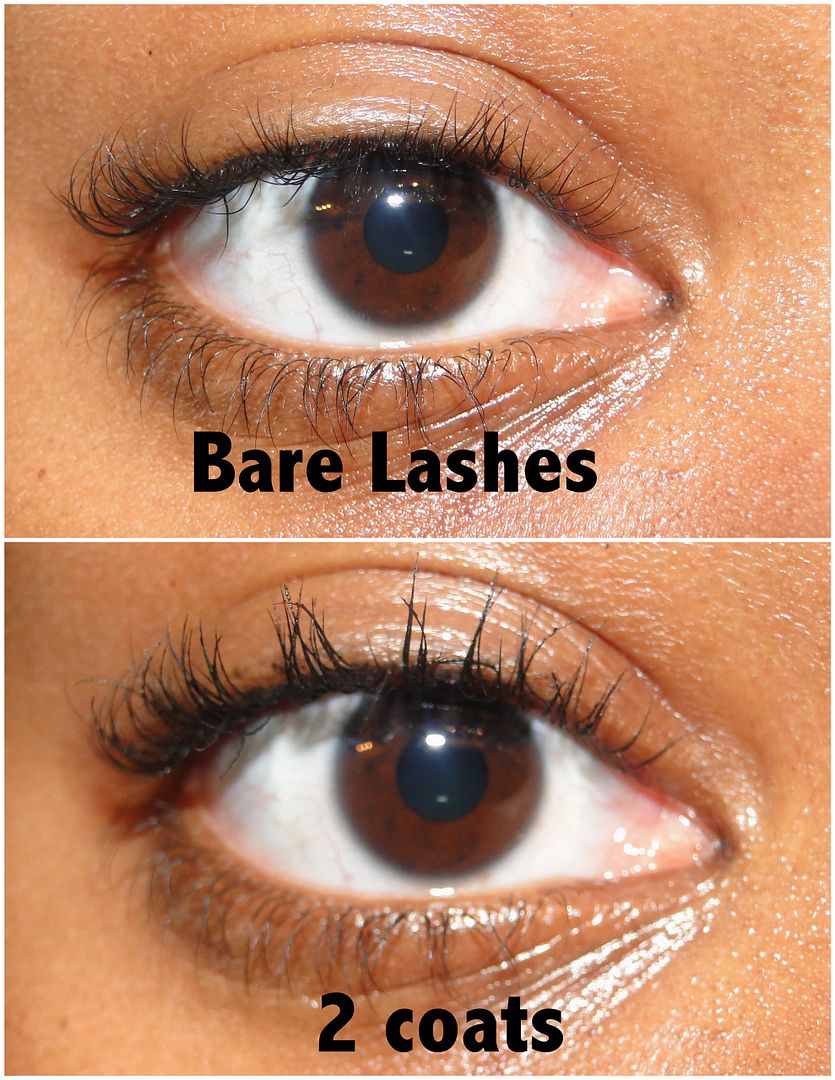 Eh. It did okay in the volume and lengthening department. I added a good coat of the bronze mascara to see what that would do.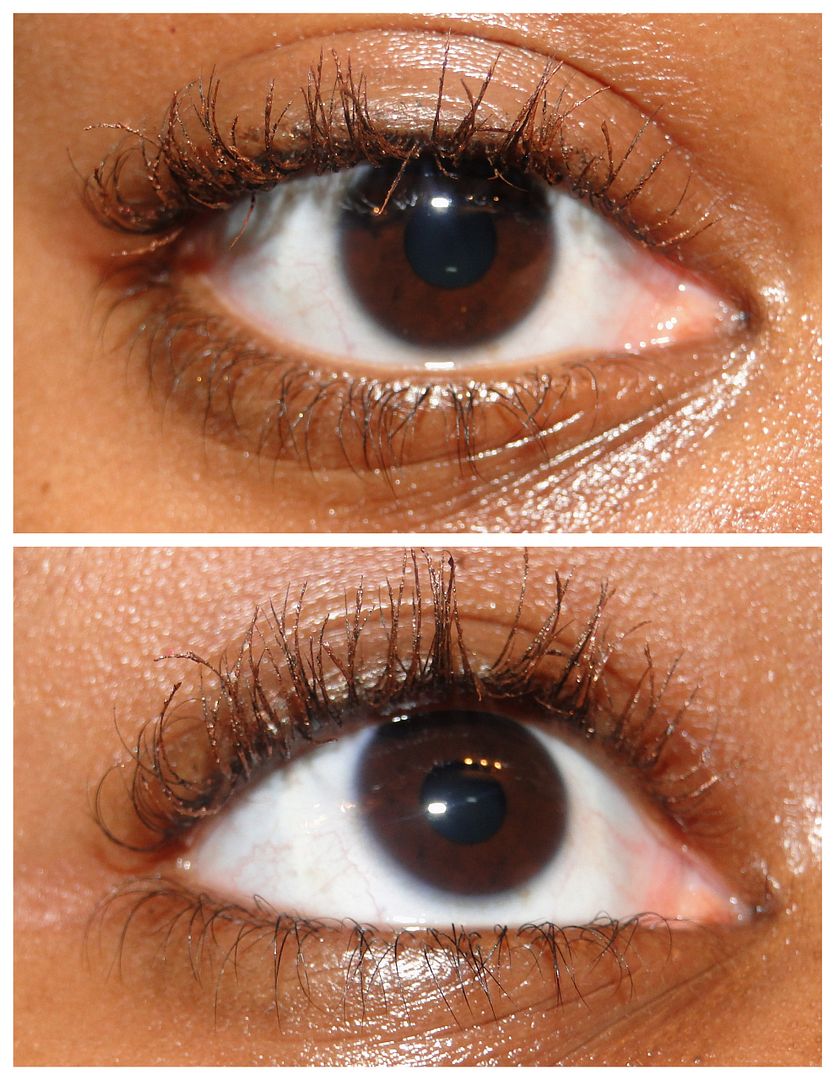 My eyes didn't look any brighter but I kinda dig the bronze look. Granted, I'm a lover of super dark lashes but this was a nice little edge. I was surprised at how well the mascara held up. Very minimal smudging and flaking so that's a plus in my book. And so is the formula, which is hypoallergenic and does not include parabens, oil and fragrance.
Would I recommend it?: Yep. If you're looking for a green and fun mascara, this is a good one. It doesn't provide a ton of volume but it does good in separation and length department .
Have you seen this mascara in stores yet? Do you think that any mascara can "brighten" the eyes?