Well, well, well…look what we have here. The last time Wet 'N Wild and I tangoed in the mascara department, it wasn't very nice. I was not the biggest fan of
Wet 'N Wild's MegaVolume mascara
. In fact, it got the lowest rating in Clumps of Mascara history. Think her sister can win me back?
Packaging (Brush Wand):
4 out of 5
The truth:
Have you ever heard that saying, "You get what you pay for?" Uh…it's pretty much true.
Errr, disregard by purchasing of a lollipop (I HAD to have it) but not only did I get the mascara for mega cheap but I had a coupon too. Oh…yeah!
Overall:
Well the good news is that MegaPlump was nowhere near as horrific as MegaVolume. While the formula was pretty thick, applying it wasn't too much of a challenge. The wand is okay.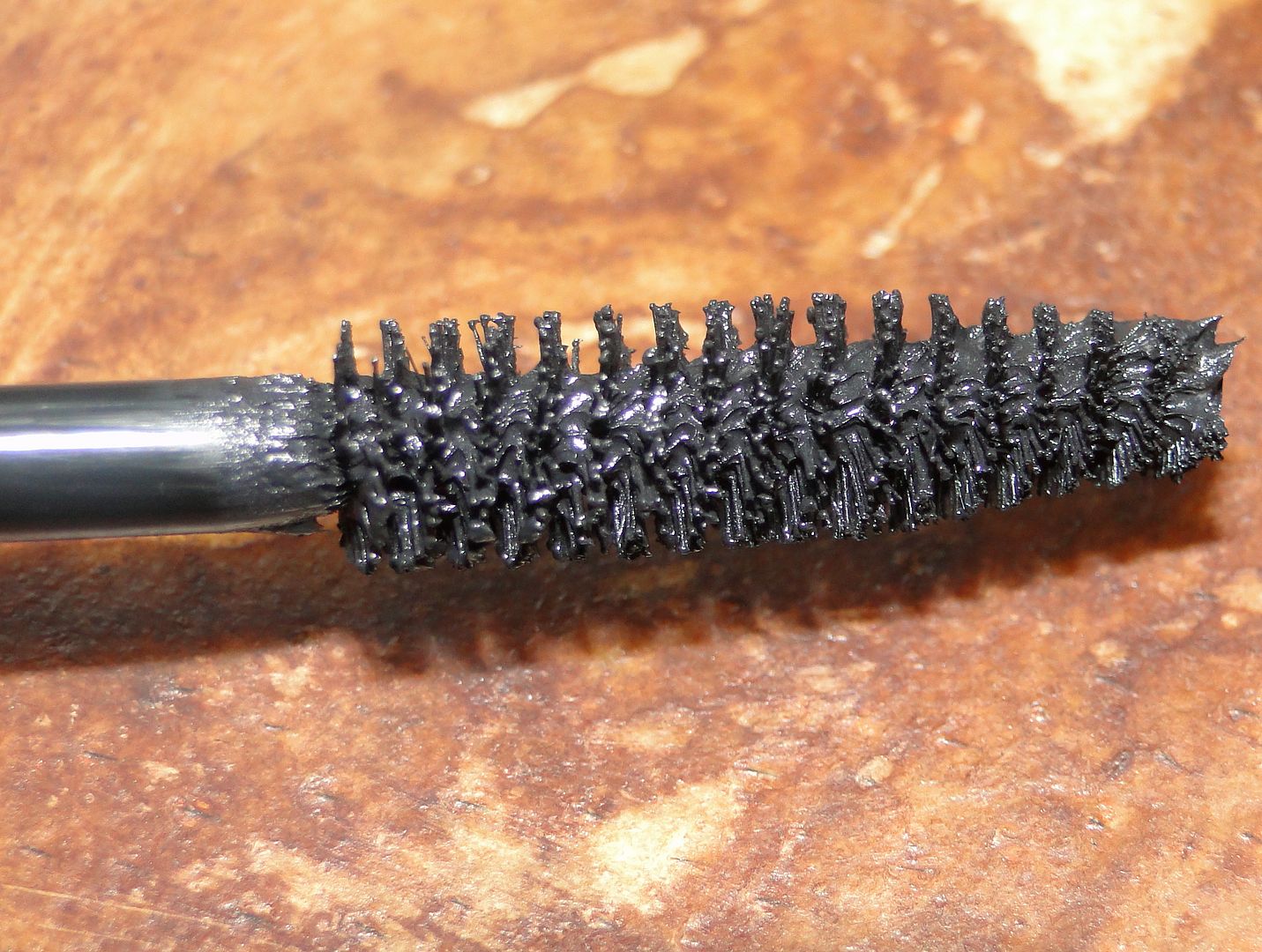 It met my expectations as I didn't expect anything super fancy. Mind if I'm honest? Everything about the mascara feels cheap. From the packaging not giving a lick of details, instructions or showing a picture of the wand, to the actual feel of the mascara in my head. It just didn't feel sturdy. It reminded me of those "Let's play make-up kits" that little girls had. Granted, I grew up this sisters but we weren't THAT girly.
I know I shouldn't complain as the mascara only cost me a little over $3 but still.
It didn't seem to last long. A few minutes after application, it was gone with the wind. Exactly how that happened, I don't know. I just know one minute I had decent volume and the next it was gone.
The volume that the mascara does provide is actually pretty good. My lashes were coated evenly without much clumping. The wand allowed me to separate my lashes with ease while wiggling from root to tip. One coat was great while a second coat really turned things up a notch. Very impressive! But the fact that it seemed to dissolve into thin air within minutes was just sad. Real sad.
Would I recommend it?:
I wouldn't. It's just not a good quality mascara. Can it get the job done? Sure. But will it stick around for lunch time and a 4pm meeting? Nope!
Have you tried any Wet 'N Wild mascaras lately? Is it just me or have you had good experiences with them?
A crazed mascara reviewer,