Clumps readers are pretty funny. Some of them are annoyed to bits when I review pricey mascaras. The fact is, to be an adequate resource for mascara lovers, I think I HAVE to review all kinds of mascaras. While some of us don't want to spend over $7 on a tube, there are other ladies, that would rather use luxury brands. And I think that's perfectly fine! As Mama Clumps, "Do what yo can afford." Yves Saint Laurent is one brand that I WISH I could dive into more. y wallet simply won't allow me. But after reviewing
YSL's Volume Effet Faux Cils
, I was hooked. Can Singulier Exaggerated Lashes do the same thing?
YSL Mascara Singulier Exaggerated Lashes
Packaging (Brush Wand): 5 out of 5
What it claims: This mascara dares to do it all! Not only does it create extreme volume, length, and curl, but it saturates the root of the lashes like the stroke of eye liner—creating an intense new type of separation At the heart of this long-lasting formula, the "Modelling Stretch Complex", which sculpts the lashes in three dimensions: Volumizing micro-spheres thicken the lashes with Pro-vitamin B5 to provide protection, nourishment, and reinforcement of the lashes' structure; Nylon Micro-Fibres extend the lashes like hair extensions; and a high performance "curling wax", helps the brush style the fringe of the lashes for an ideal curve.
(source)
The truth: Well, the wand is total awesomeness.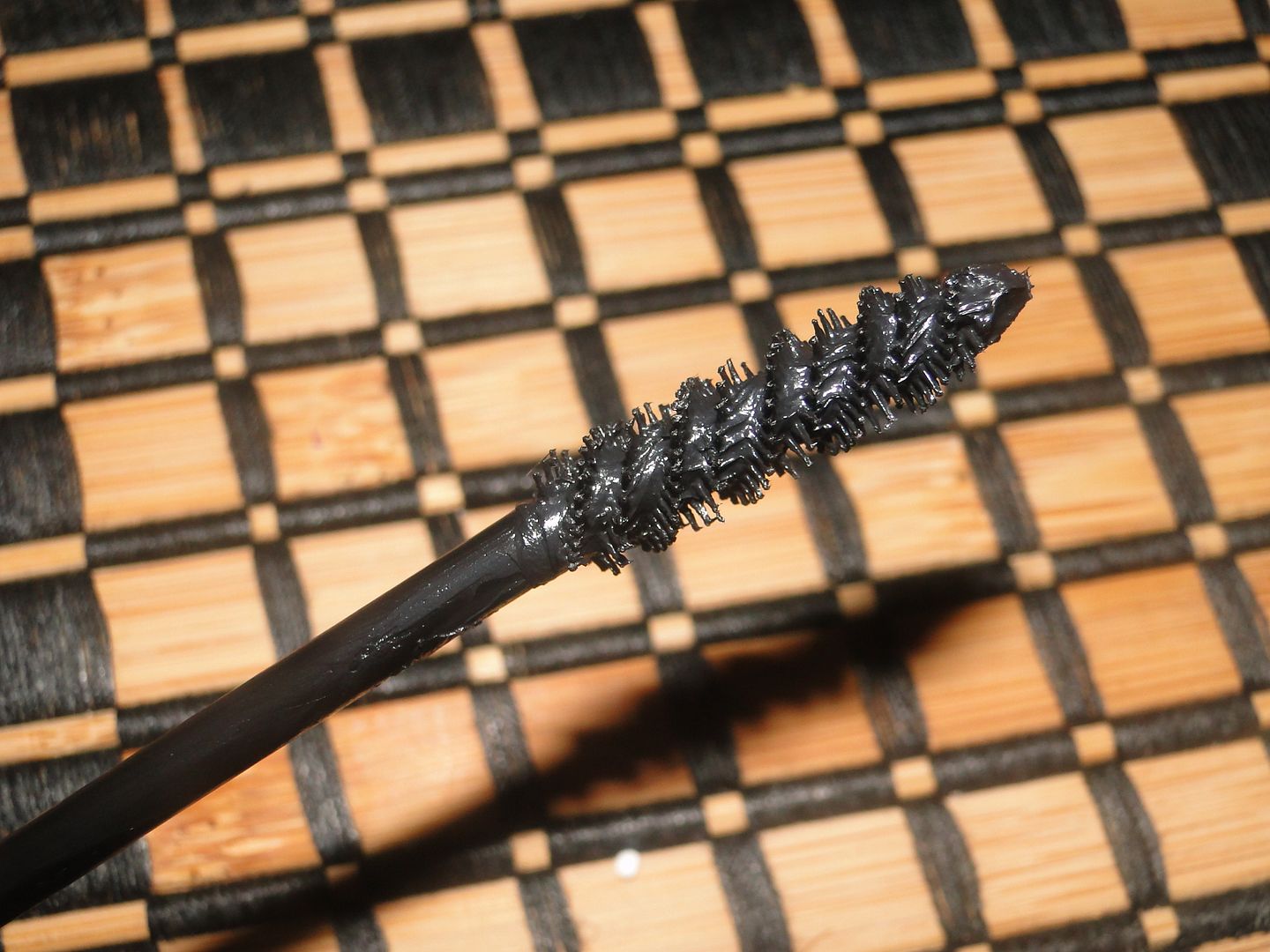 What I loved about it: I love the way this mascara smells. I don't know what they put in their formulas, but this is the 2nd YSL mascara that has me sniffing and going, "Wooooow….".
What I didn't like: It flakes a bit. And it isn't the best long wear or exercise-friendly mascara.
Overall: I try to judge all mascaras fairly, but when I spend a good $30 on one, I really expect awesome results. This kid was just okay. I absolutely love the bristles on the wand. They are defined and allow for elongated the lashes from root to tip. It's the perfect wand for ladies with smaller lashes and lids. You'll be able to coat your lashes with one coat and get the inner lashes with ease.
That said, I don't think it applies well. I found it clumping up on me after only one coat. By the second coat, it was just a train wreck. I will give it some credit though, it didn't APPEAR as clumpy from a distance, but up close was a nightmare. Within hours of wear, I found that the mascara flaked on me a bit. And although it wasn't waterproof, it wasn't smudge-resistant either. I'd wipe my eyes during a work-out and would end up with mascara all over my hands. Not a good look. Buuuut, it does lengthen and give me some decent volume. But none of that even matters if I'm being blinded by flakies that fall into my eyes while I'm driving. Oh. no.
Bare lashes
(did not curl lashes)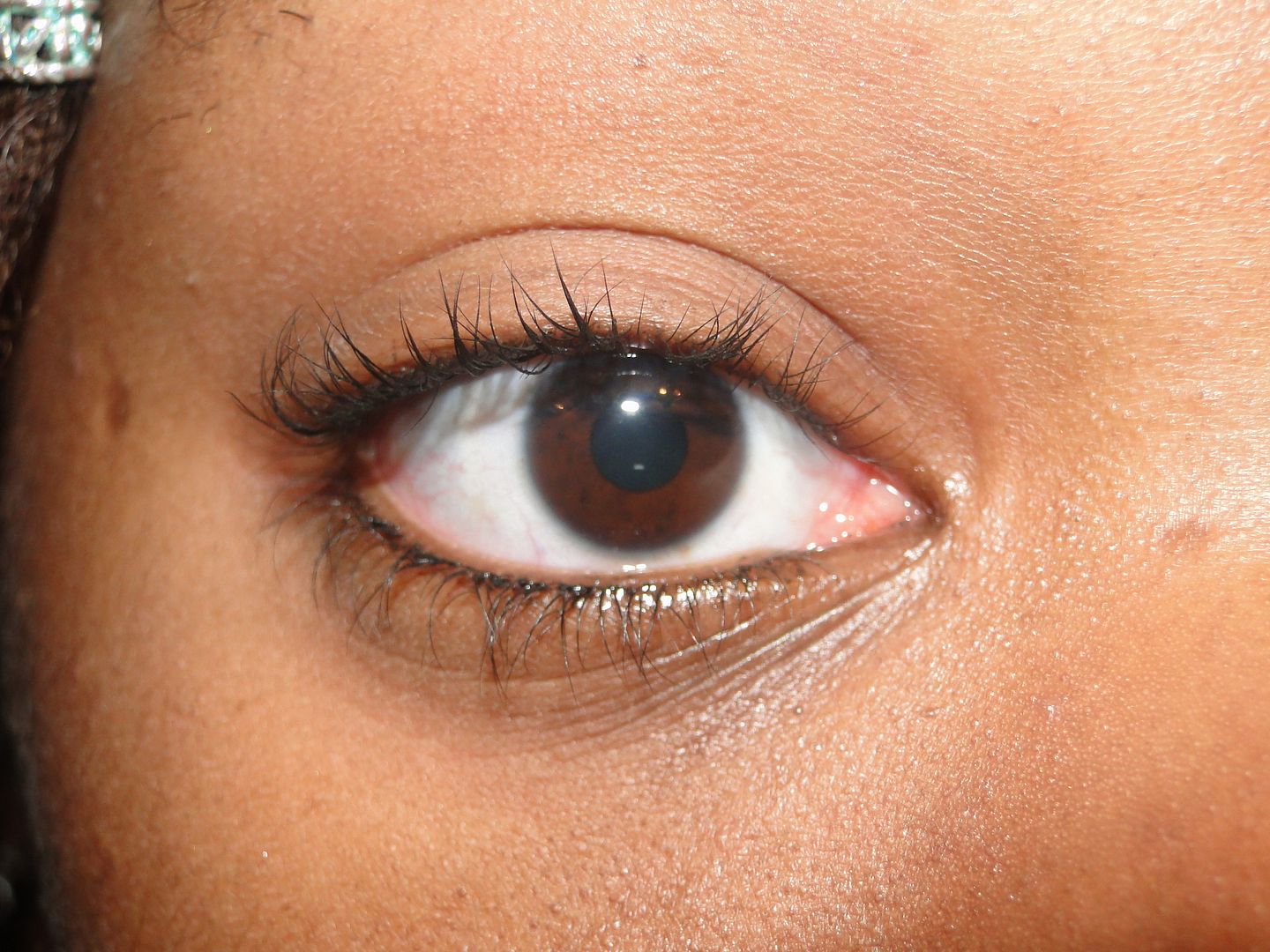 Lashes with 2 coats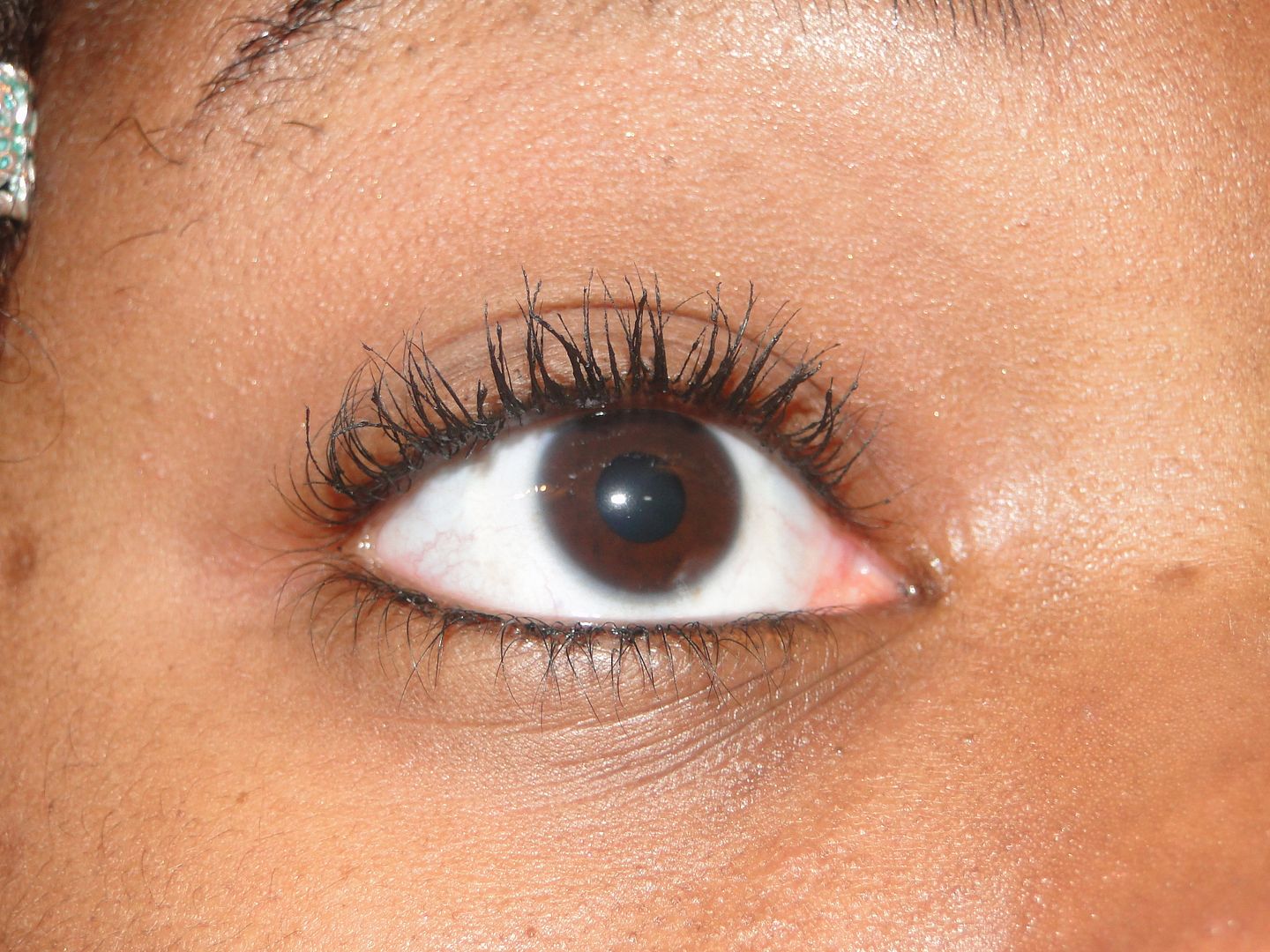 Would I recommend it?: Nope, this mascara really disappointed me.
Can't say I'll be spending this much money on a mascara for quite some time. But I have been wanting to check out YSL's lippies? Hmmm, should I or shouldn't I?
A crazed mascara reviewer,