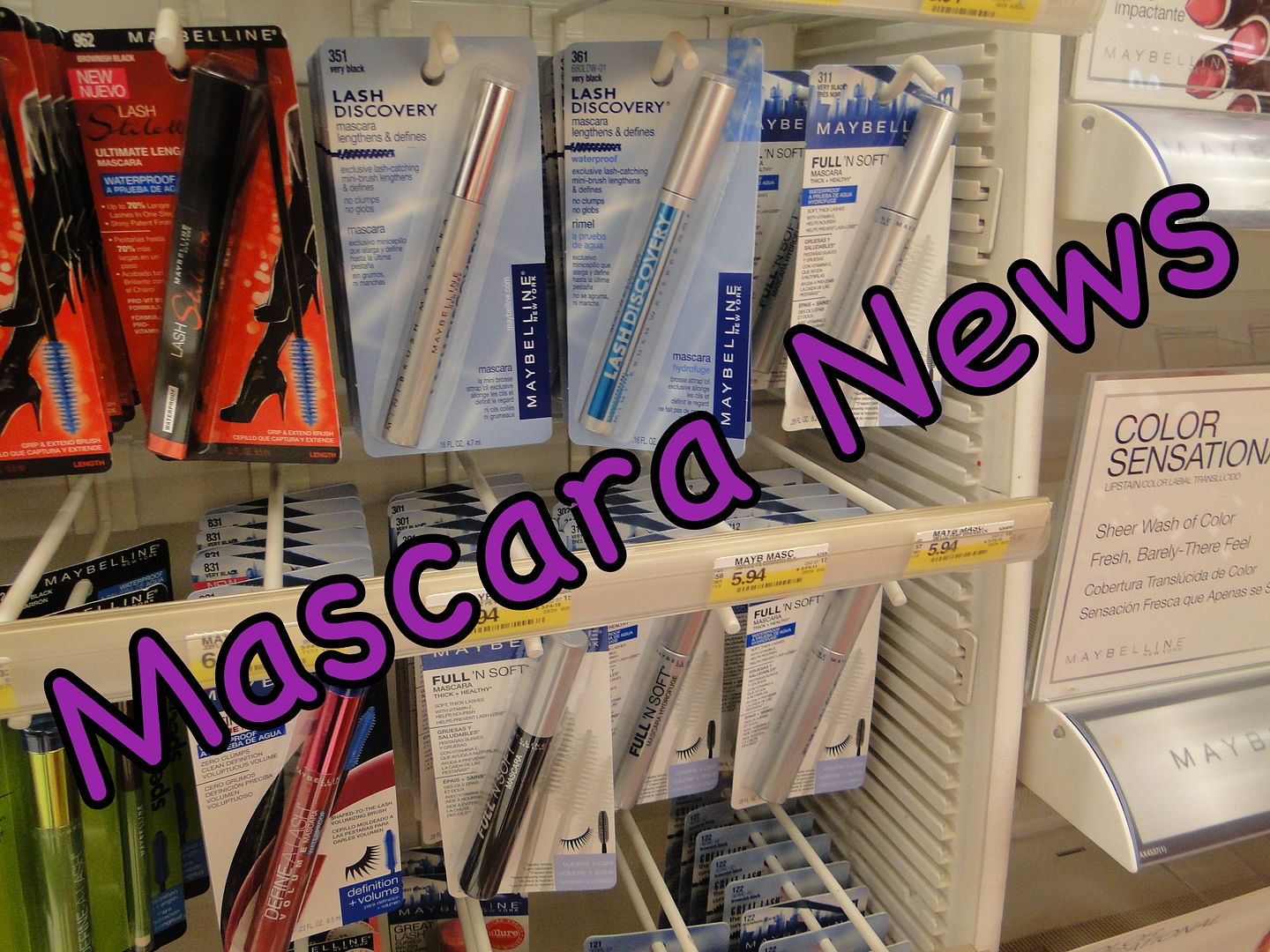 I'm giving my lashes a bit of a break and didn't try out any new mascaras but I definitely wanted to let you gals know about some of the news in the Mascara Hood. Yes, there is a Mascara Hood. You didn't know? Hit the jump to get the deets!

I managed to get my hands on Maybelline's exclusive Hello Kitty mascara. A dozen thank you's to all of you that offered to search and send me one. And by George, it's actually a REALLY good mascara. So riddle me this…should I review it even though most of the world is unable to find it? Or should I just place it in a glass box and and stare at it?
I spy with my brown eye, a new mascara from both L'Oreal and Revlon. L'Oreal's newest is one of those "4 different mascaras for 4 different eye colors". They are a little late to the bandwagon with that one, aren't they? And Revlon's makes me nervous. Their last two mascaras have left me mortified. Especially that DoubleTwist mascara. Which was one of the worst mascaras I've ever tried.
Every time I'm Sephora,  I stop by their Mascara end-cap to see if I've tried all of the ones on it. I came across one that I haven't tried. *insert horror music*
Is this formally Imju Fiberwig or a new brand? The packaging looks JUST like the Imju Fiberwig that I reviewed. I think I'll add it to the list anyway. Especially since I didn't give the Imju review THAT much justices. That was back in my newbie blogger days. Womp.
Is it just me or have drugstores stopped the Buy 1, Get 1 FREE deals? I always see Buy 1, Get 1 50% but come oooon, that's not the same! Hopefully in 2011, we'll get our BOGO Free again. Walgreens, I'm talking to you!
Totally random but check out Sephora's sales for this week. In addition to some of the items already being under $10, you also get an additional 20% off for this week. Aaaaand, free shipping!  Put those gift cards and holiday money to good use!!!
Loves ya,