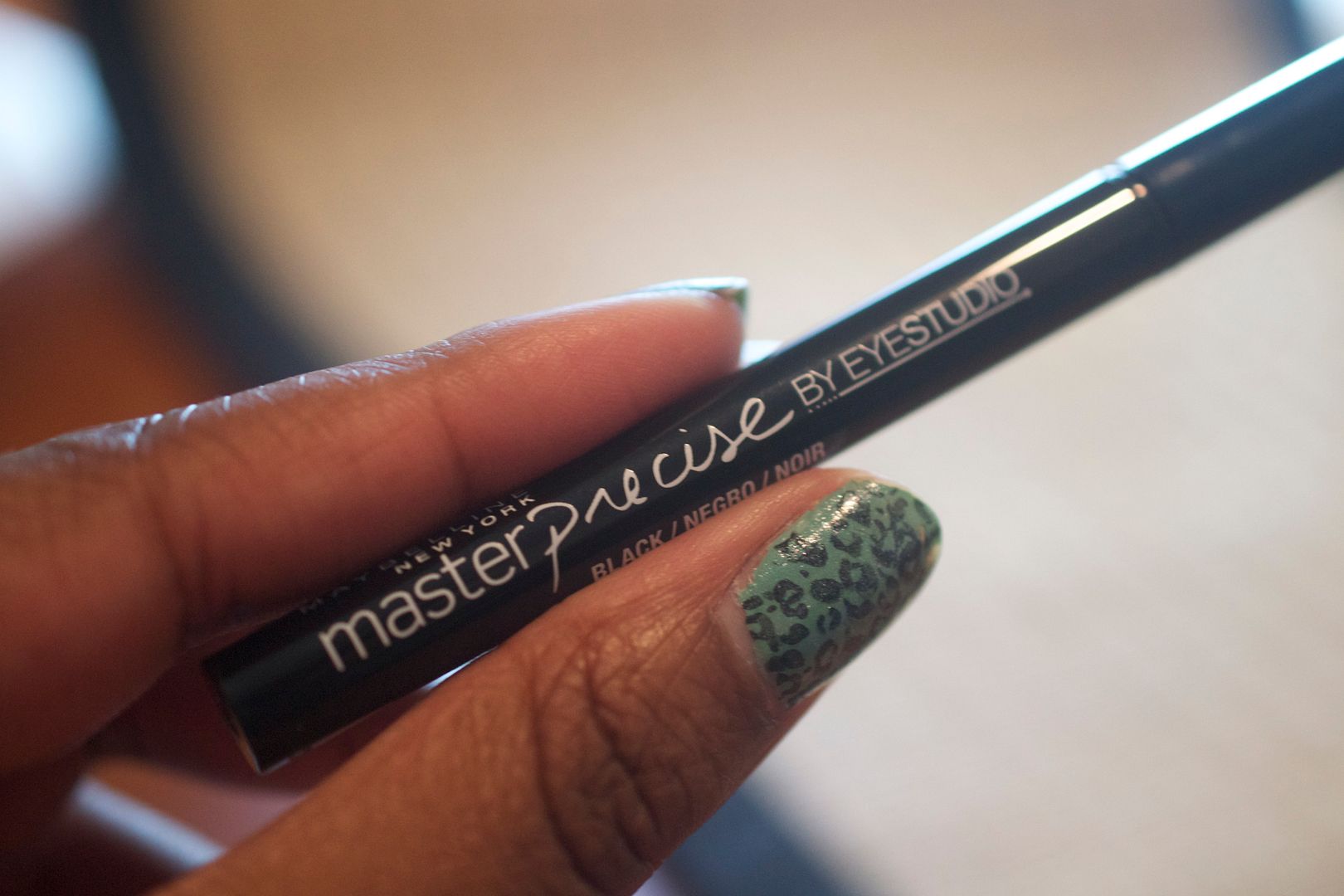 Mascara? Yeah, whatever. Eyeliner? Can't leave home without it. I know, I'm pathetic. I never wanted to be one of those gals who couldn't leave the house without makeup but I look like The Walking Dead without eyeliner. And I'm not even kidding. A little bit of black eyeliner gives my eyes definition and makes me look more awake. But liquid liner?
Liquid liner is the bee's knees and butterfly's wings if you know how to use it correctly. Don't even think about asking me for tips, dude. I am still struggling with applying it. Maybelline is hitting us with a new one and by George, I think I like it!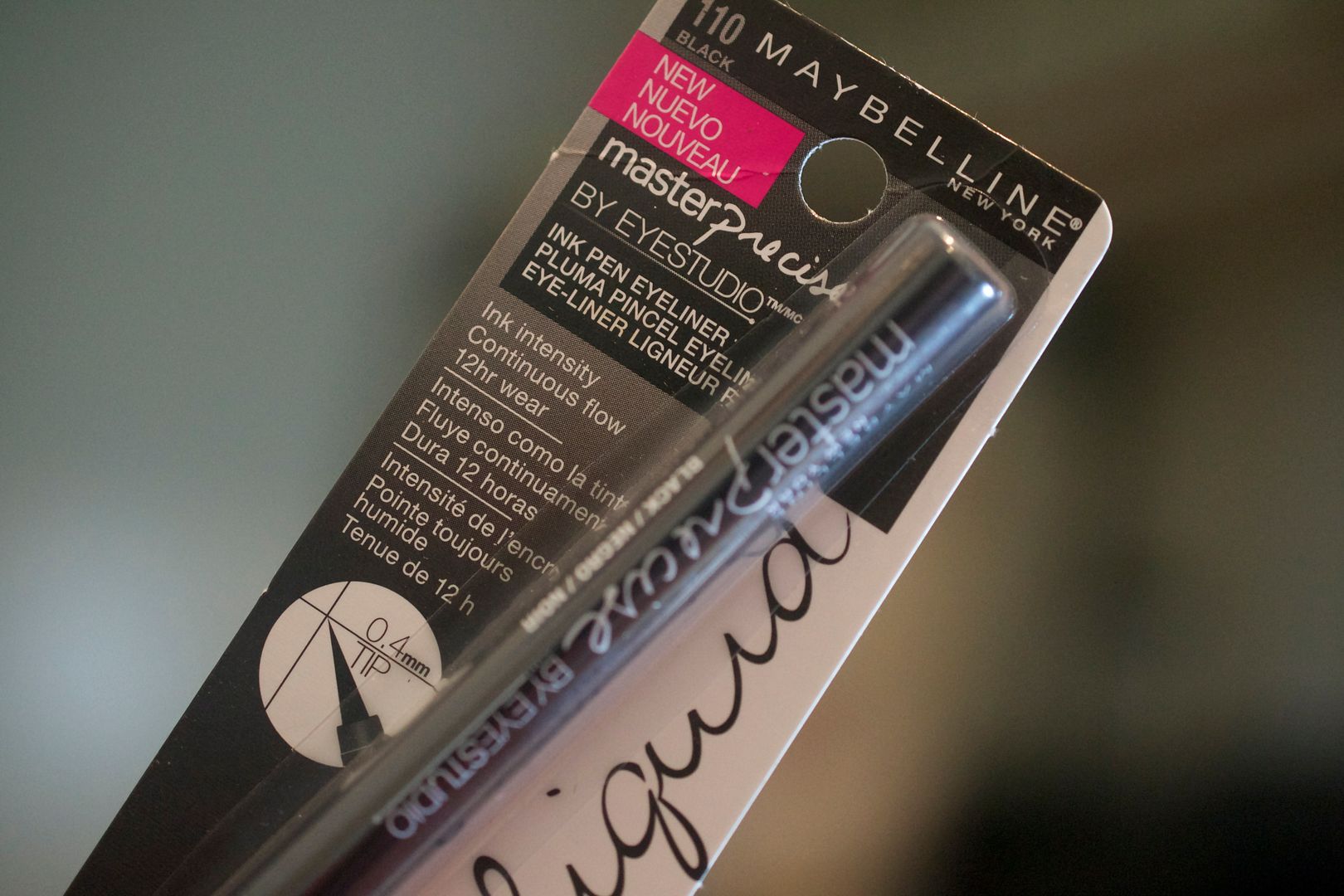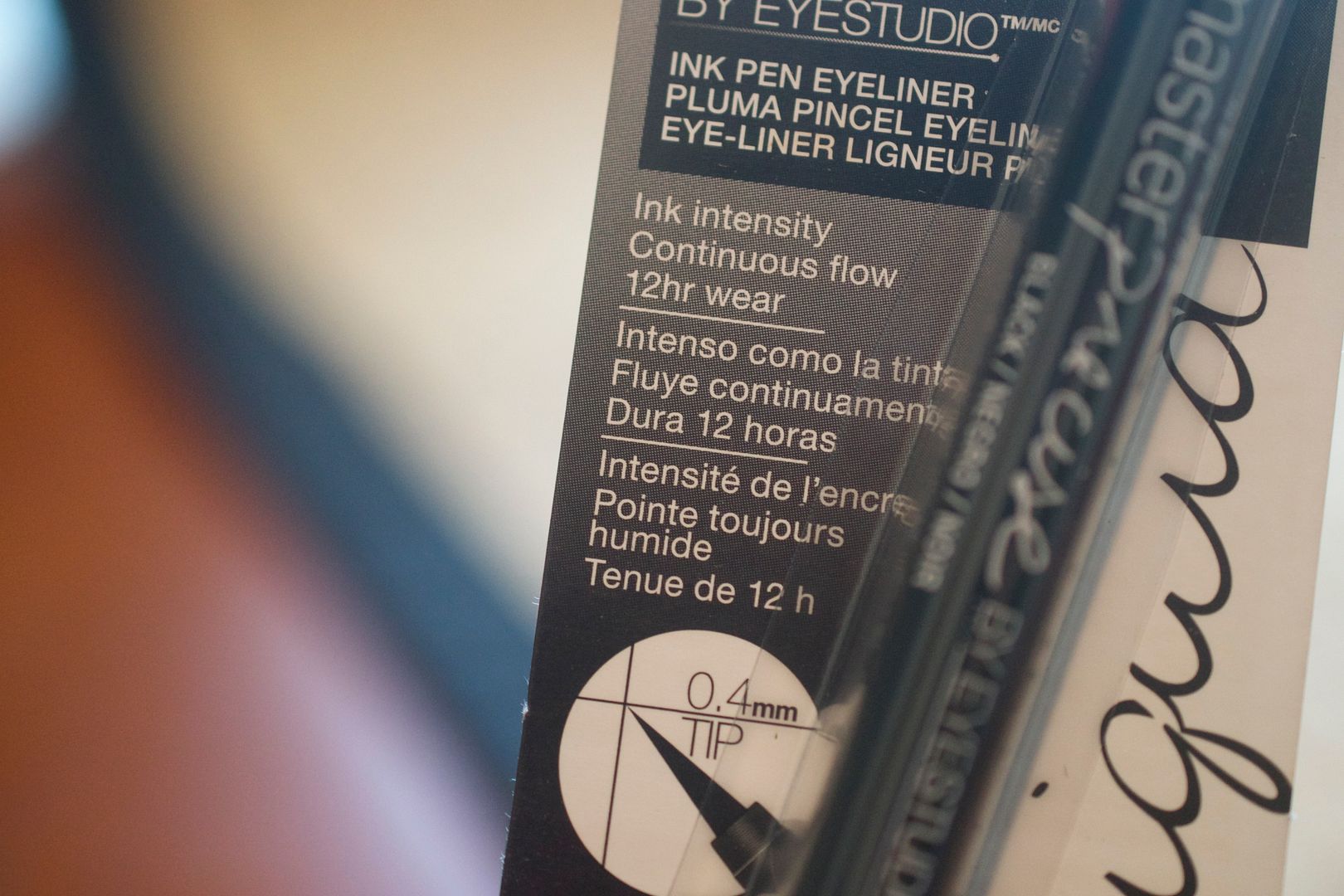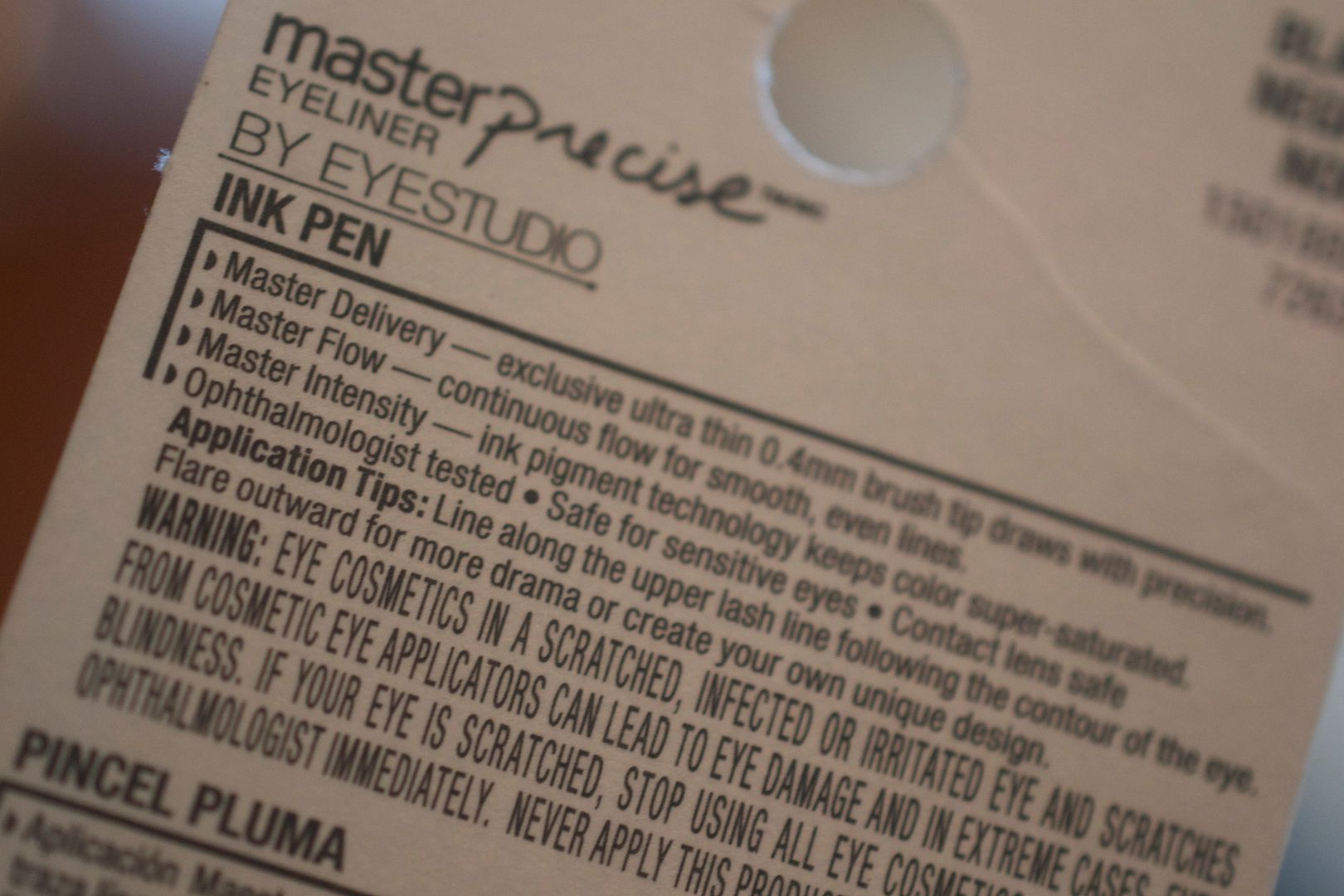 The tip has a darn good point.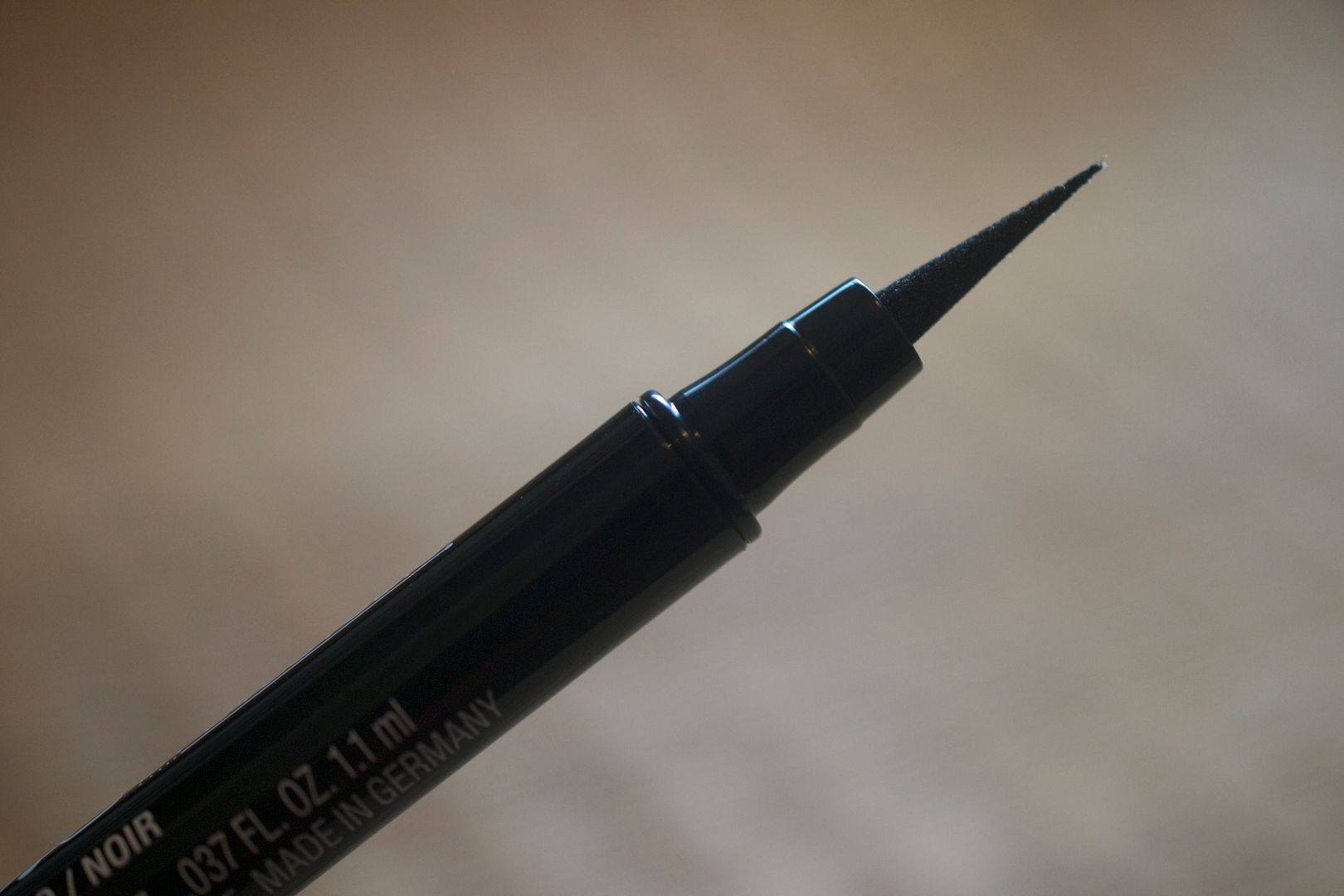 Which is a good thing. A liquid eyeliner with a dull point or a point that collapses too easily can make for ineffective application. And ineffective application will have you looking like a 2nd grader did your makeup. Which is no bueno. This black liner looks really black. Which I love.
It lasts throughout the day without many problems. It did flake on me after I rubbed my eye a bit, but I'm used to that happening with most eyeliners.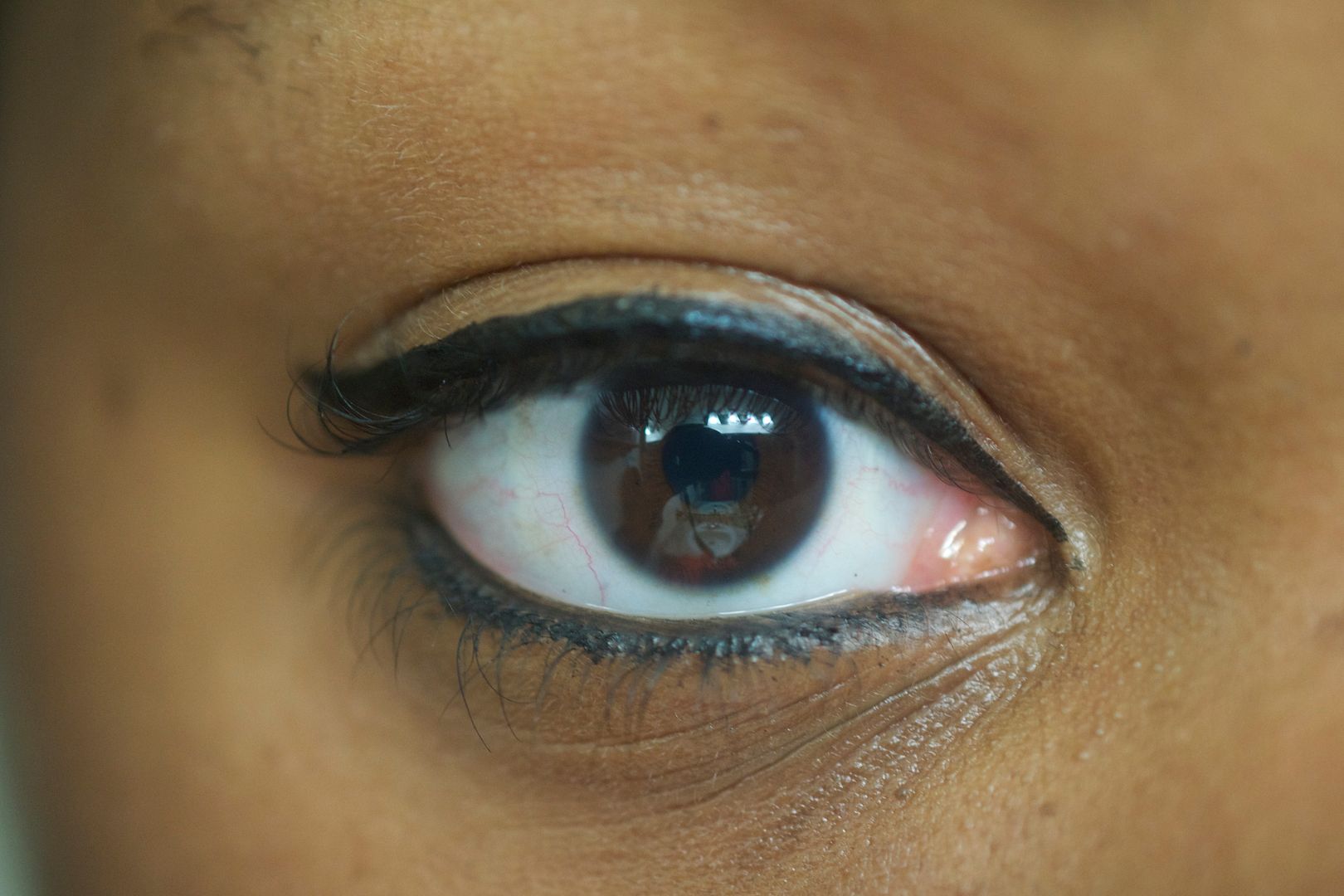 Pro's
-Affordable. Depending on where you go, it's between $6.99-$7.99.
-It has a nice and intense black color.
-Nice point-y tip that makes it easy to draw both thin and thick strokes.
-Long lasting.
Con's
-Can flake if you rub your eyes.
-Dries out if you leave the top off for a few minutes.
Have you seen this eyeliner around? Whatcha think?