I thought long and hard about reviewing mascara. Because I love y'all, I didn't want you to be all upset at me for reviewing a mascara that MOST of you will not be able to find. This mascara is (or was…not sure if they are still selling it or not) exclusive to Asia. And then I thought about it. There have been several mascaras that I've reviewed that have been exclusive to the U.S. Which, I'm sure, left my International sisters fuming somethin' serious.
Plus this mascara is just TOO cute to not be added to the Mascara Bin.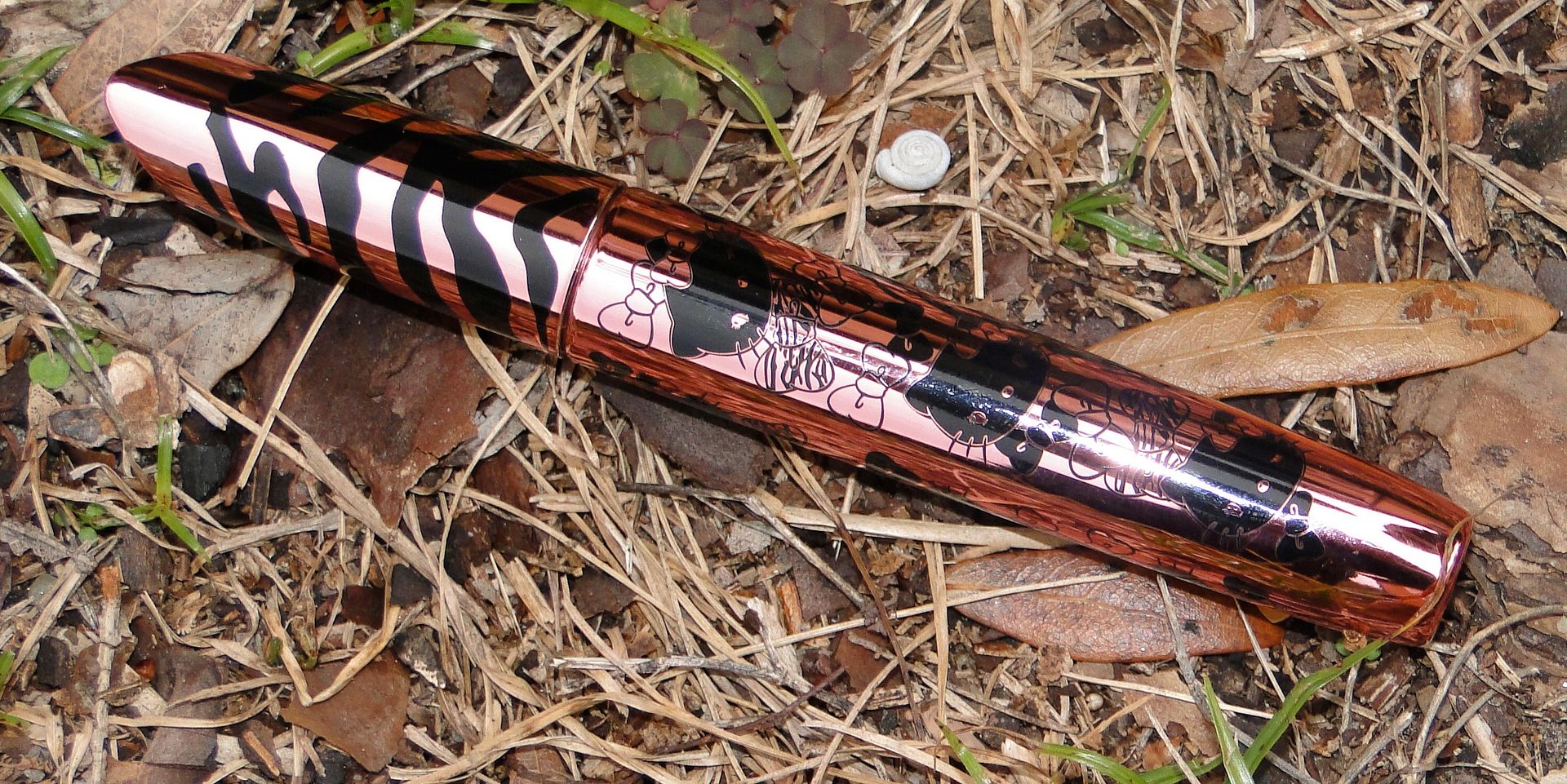 But even with her cuteness, was this mascara a winner?
Price: I have NO idea. A few folx on Ebay are selling it anywhere from $16-$39.
Packaging (brush wand): 5 out of 5
Overall: 4 out of 5
What It Claims: Don't know this either as mine did not come in its original packaging.
The Truth: N/A
What I Loved About It: The wand is by far one of my favorite types of wands. It makes for perfect separation! It reminds me of my beloved Lash Stylist mascara.
What I Didn't Like: The formula was a little thick so it made it tough to apply a second coat without running into some clumping.
Overall: Okay, go and ahead and brace yourself for the whining that is going to come in the next few sentences. It's not fair, Maybelline! Why isn't this mascara made available everywhere?  But yes, perhaps my biggest complaint about this mascara is that it was not released everywhere. I will swallow my disappointment and know that my International girls go through the same thing when brands release exclusive to U.S. only products. And I know that happens quite often.
But still…
Simply put, the mascara rocks. Because of the Lash Stylist-like wand, you are able to use the wiggling method to comb each and every lash. Wands like this are perfect for separation, definition and lengthening, but they aren't the best for volumizing. But even a volume lover like myself was pleased .
As mentioned earlier, because the formula is somewhat thick, I ran into some problems when applying my second coat. Because of this, I think this can be considered a one-coat only mascara. Additional coats may send you to Clumps Ville. But the good news is, this mascara is waterproof. And perhaps that's why the formula is thicker than the average mascara. I didn't experience any flaking whatsoever and it stayed put all day.
But of course it would. Hello Kitty don't play. 8)
Bare Lashes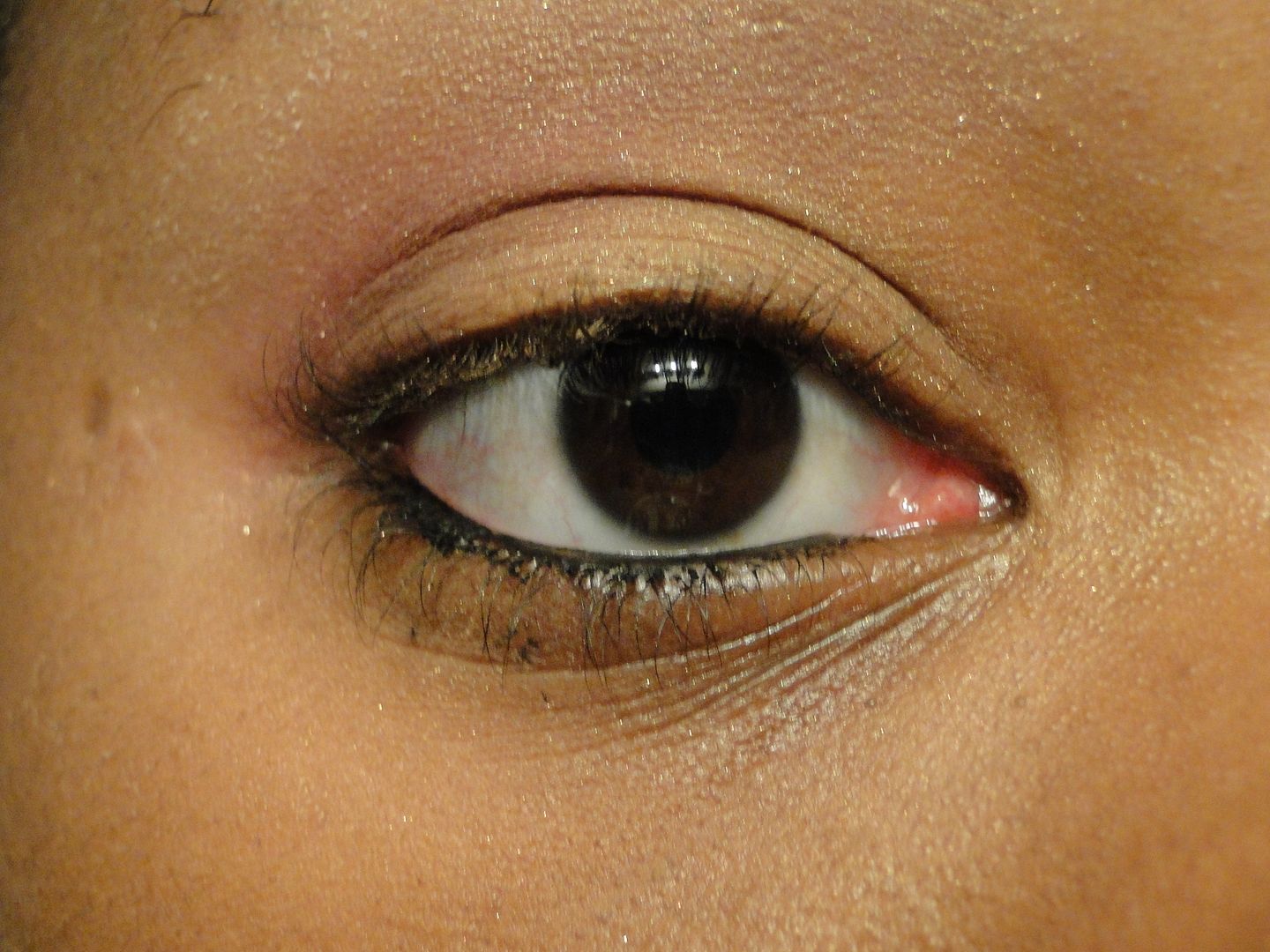 Lashes with 1 Coat of Mascara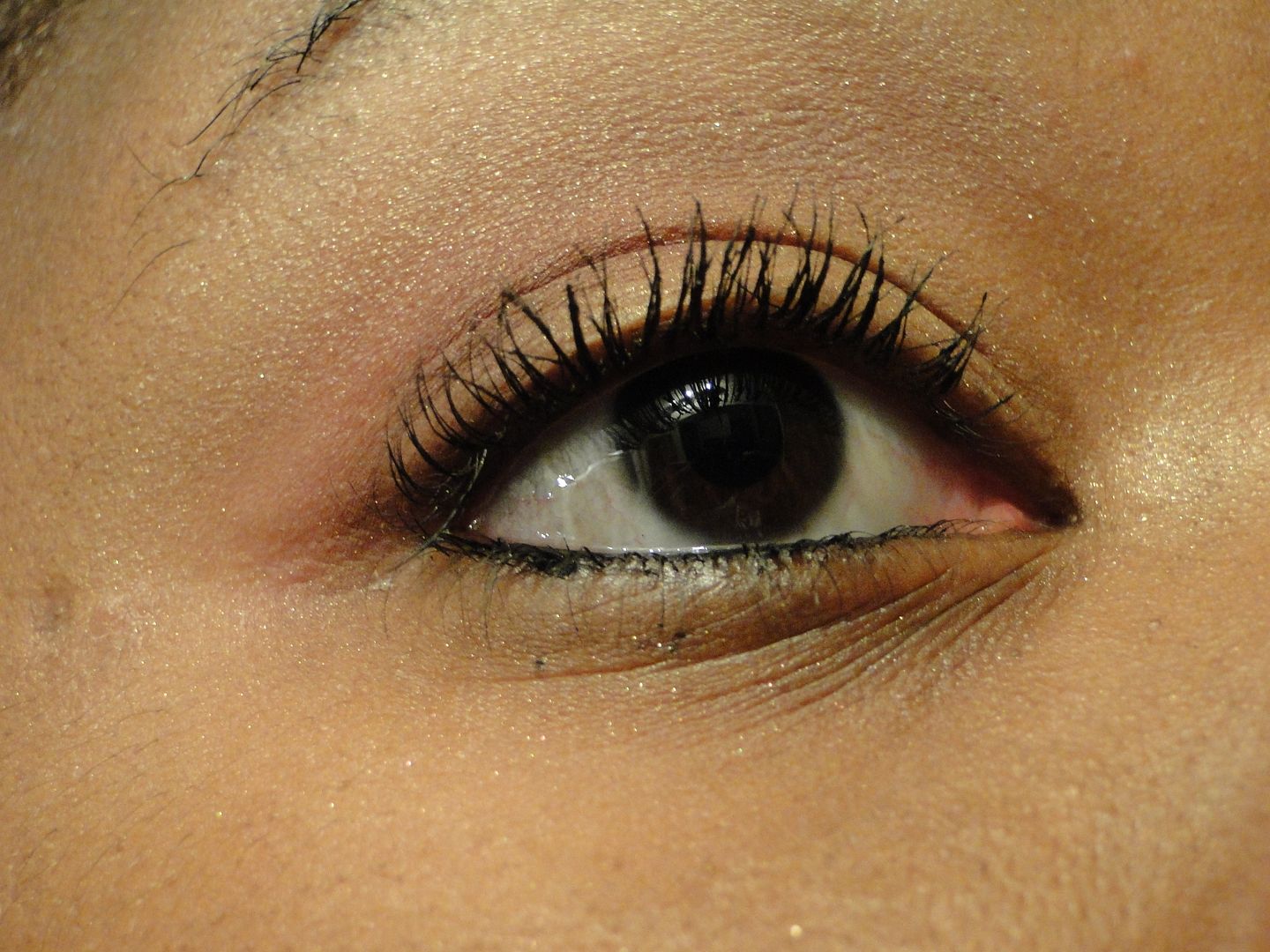 Would I recommend it?: Of course! If you manage to find this and you are a Hello Kitty fan, I recommend purchasing two. One to keep (after all, it is limited edition) and one to use. It's a GREAT mascara.
Has anyone in the U.S. managed to get their hands on this? Whatcha think? And what about my Asian sisters? Love? Hate?
Many thanks to Lisa and those of you that offered to send this over to me for review. Lu-lu-love you!