Well, well, welllll….what do we have here? Looks like Maybelline is starting the year off with a new fiber mascara. Considering I find fiber mascaras to be one of my favorite kind of mascaras (after volumizing mascaras, of course), I could not have been more happy. And Maybelline rarely disappoints me when it comes to mascaras. Let's hope this one won me over…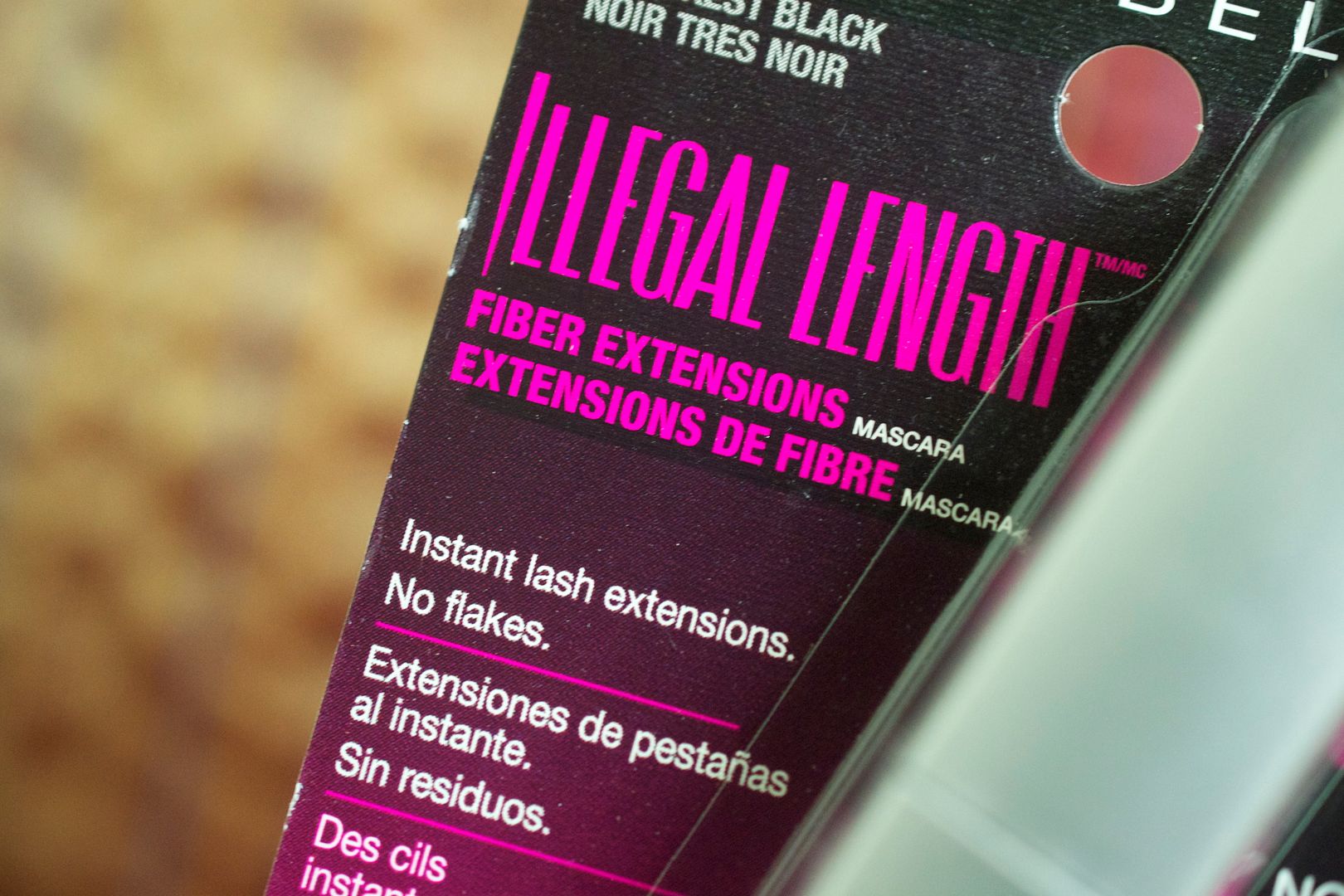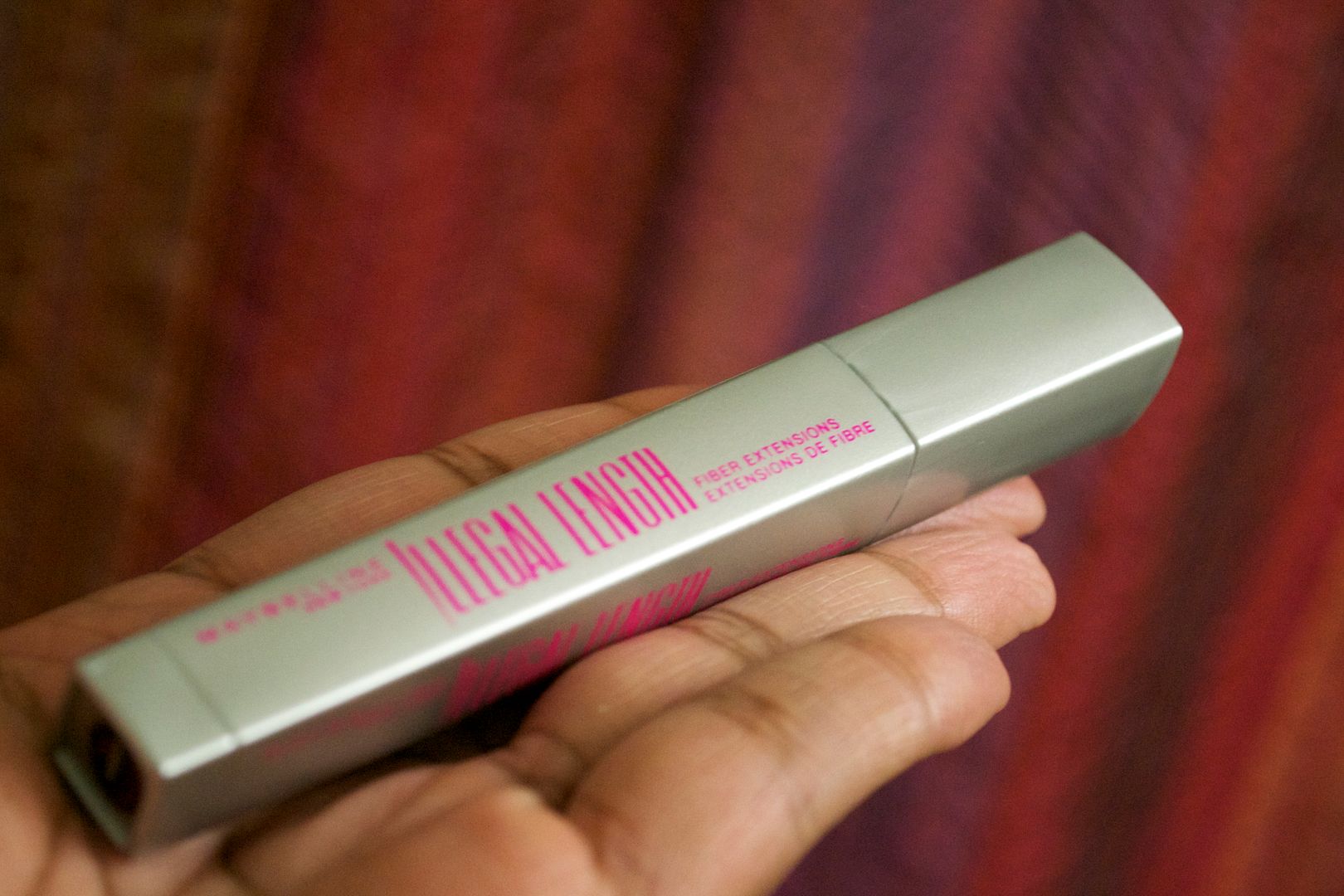 The packaging looks a bit like Lash Stiletto, uh?
Price: $8.95 in drugstores. Of course you can probably get it cheaper with a coupon.
Packaging (brush wand): 5 out of 5
Overall: 4 out of 5
What It Claims:  "Defy the rules with new Illegal Length Fiber Extensions Mascara. A Maybelline New York first, this new mascara features fiber-extension technology for longer-looking lashes – 4mm visibly longer looking lashes to be exact!
How does it work? Maybelline New York incorporates 4mm black fibers into our formula. These elongated, dark fibers provide a dramatic, almost illegal length to lashes. Our exclusive Fiber Fix formula actually seals the fibers to each lash while the Fiber Fix Brush catches each lash for optimal fiber placement. Lashes extend to their fullest, most traffic stopping lengths! No flaking – no breaking." (via press release)
The Truth: This wand is the best at defining, y'all. The best!
What I Loved About It: The wand. It's just amaziiiiing!
What I Didn't Like: When I think of something, I'll let you know.
Overall: Maybelline does it again! *does the cabbage patch* I'm so excited! Okay, let's get back at square one. You know what a fiber mascara is, don't you? Essentially these little fibers give you dramatic length by attaching themselves on the tips of your lashes. You know how some women wear hair extensions to make their hair longer and fuller? Fiber mascaras do the same thing for eyelashes. I've discovered that there are 2 kinds of fiber mascaras; ones that promise volume and others that promise length. Both types of mascaras have to have great wands to be effective. Illegal Length Fiber is winning in that department.
Because of the wand's slimness, I was able to apply the mascara on the tiny tips of my lashes. This can be challenging with a larger mascara wand but ILF was perfect. Like most fiber lengthening mascaras, the consistency of the formula was far from thick. Which is another good thing. A thick formula would make it difficult for you see the bristles on the wand and applying would be a wee bit of a hazard. Another plus of the wand (can you tell that I'm obsessed with it?) is that because the bristles are so stiff and tiny, applying on the lower lashes are super easy. Woot! Oh and even if length isn't what you're going for, the wand does an amazing job at helping you comb your lashes.
ILF lasted all day (most fiber mascaras do) without any smudging or flaking. This mascara also comes in a waterproof formula and I'm interested to see the differences between that and the non-waterproof one.
The best way to apply a fiber mascara for optimum results? Apply it on top of your favorite volumizing mascara. A coat of Maybelline The Falsies + Illegal Length Fiber, I imagine would be an amazing combination. I don't mind wearing ILF solo though. And like all fiber mascaras, removal is easy peasy. Simply wet your fingers and gently massage your lashes. It's off  faaaaaast.
Bare Lashes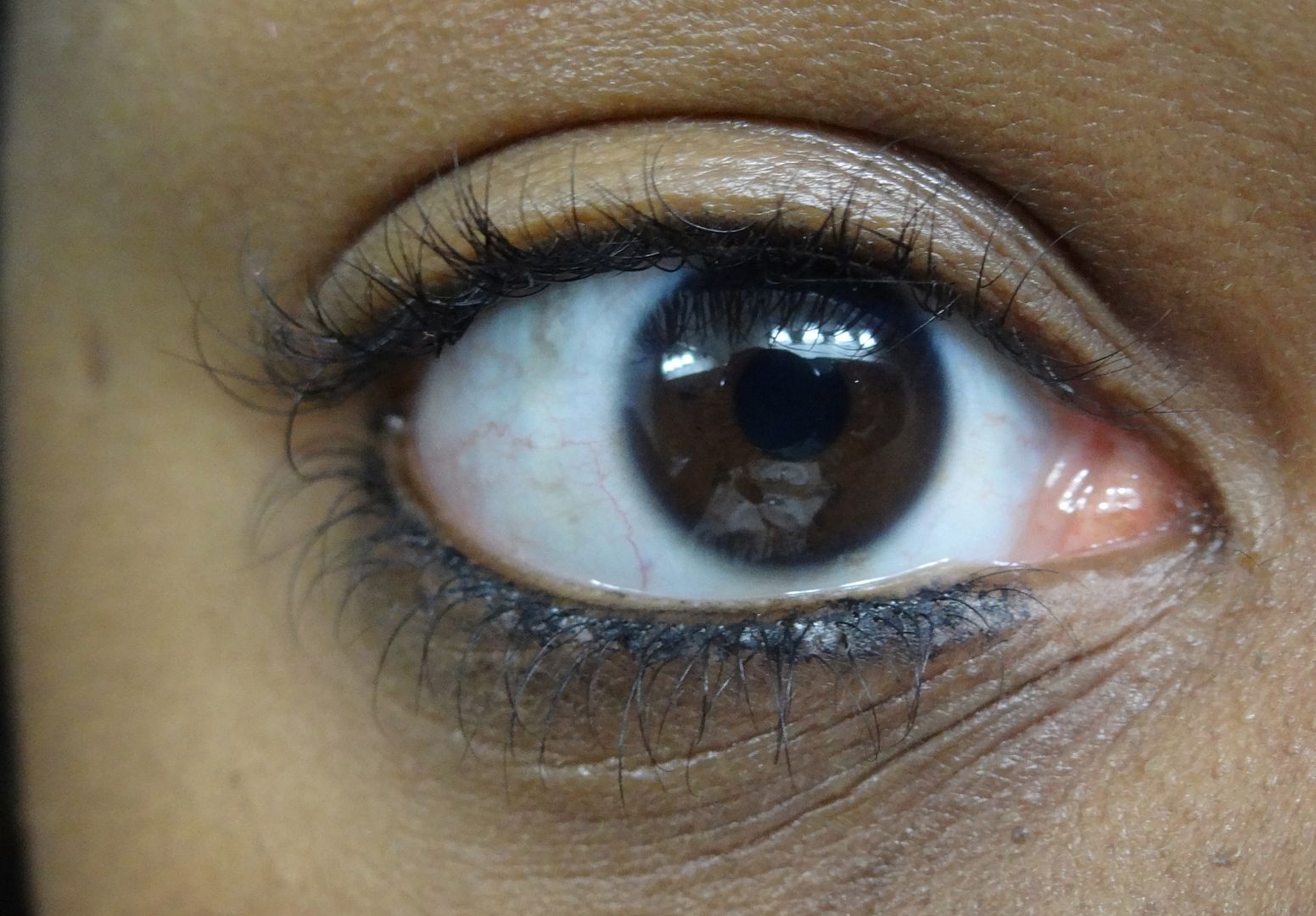 Lashes after 3 coats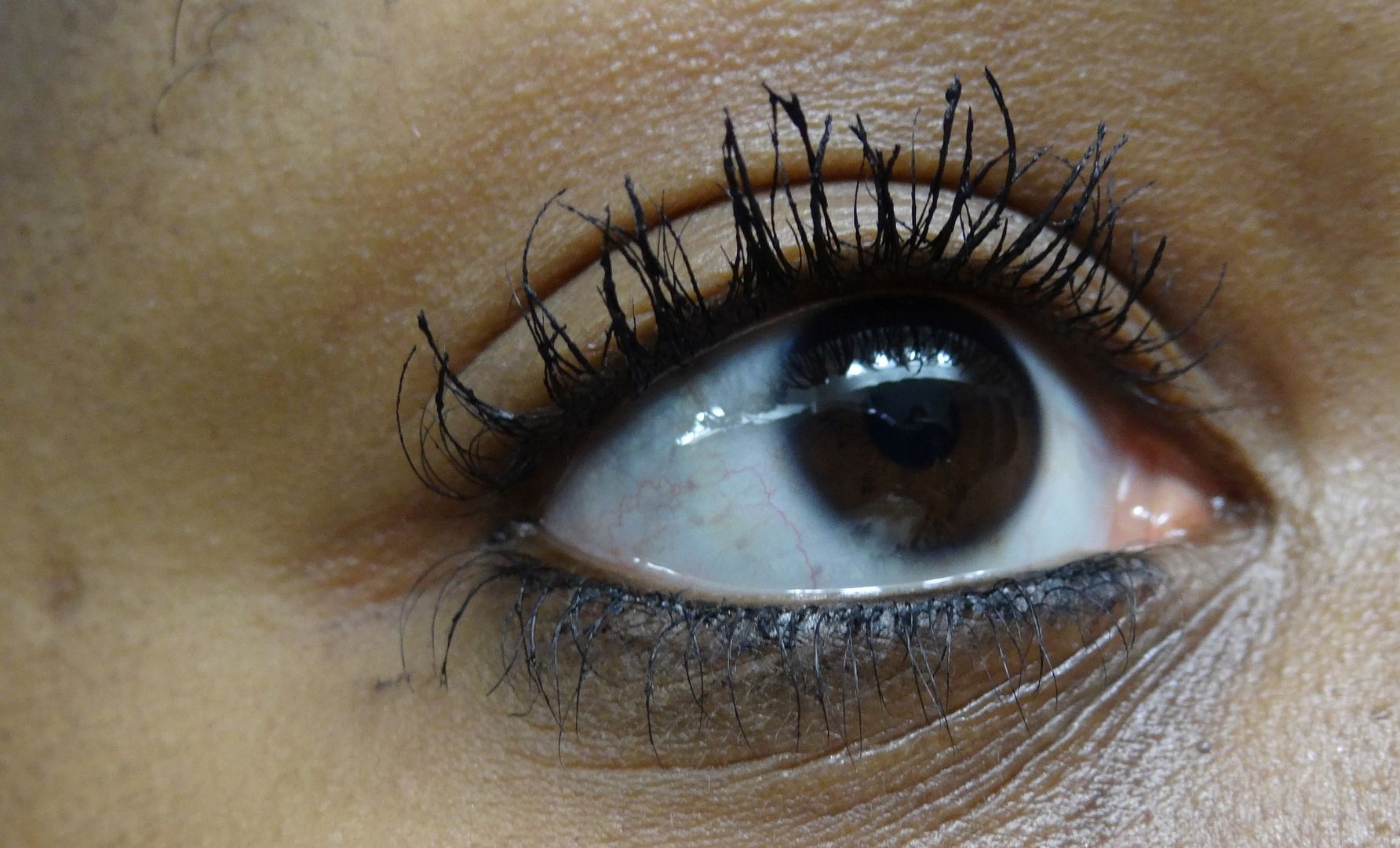 Do I recommend it?: Oh yeahhhh. If you're one of those guys or gals with super tiny lashes and REALLY want them to stand out, go for Illegal Length Fiber.
Have you tried this mascara yet? What do you think?