I'm not trying to be funny (well who knows, maybe I am. 🙂 ) but when I first discovered Lash Discovery mascara, I've been having mad dreams about it. That darn mascara came out of nowhere. Or maybe I just never noticed it. The latter is bound to happen considering Maybelline has quite a few mascaras. But from what I understand, Lash Discovery is one of the oldie but goodie mascaras from Mayb. But I've never really heard any reviews about it. Is it the best kept secret or kept quiet for a reason?
Don't judge me for the following photos. I seem to have misplaced my camera (oh trust me…I'm crying inside) and so I had to snap shots using the Android phone. Womp womp.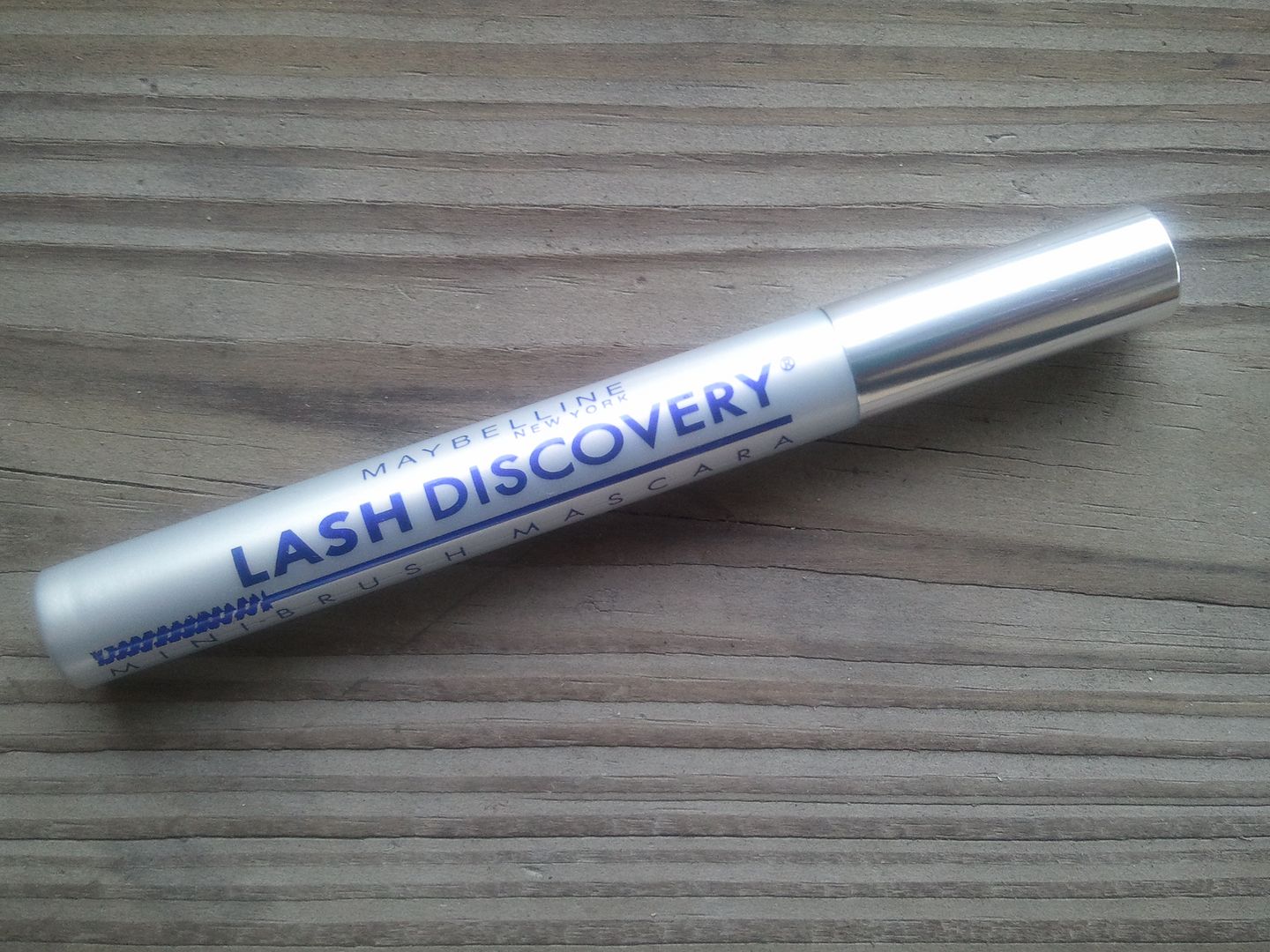 Price: 5 out of 5 (less than $5 USD)
Packaging (brush wand): 3 out of 5
Overall: 4 out of 5
What It Claims: Exclusive lash-catching mini-brush allows you to get to all of those hard to reach lashes–from corner to corner, root to tip and the bottom too. The end result is a perfectly separated, defined and lengthened lash look. (per packaging)

The Truth: Hmmm, uh…welp, it's definitely got the smallest wand I've ever used.
What I Loved About It: It gets those bottom lashes like you wouldn't believe. This mascara REALLY surprised me. I expected it to be a little sorry considering its size but it definitely delivers in terms of length and definition.
What I Didn't Like: It just didn't give me enough va-va-voom. But y'all know me…I live for larger lashes. And this is a lengthening mascara. And it was a wee bit clumpy a little after the second coat.
Overall: A mascara like this will only appease a few. After all, it has no bells and whistles and let's face it–a lot of us mascara lovin' ladies want mascaras that vibrate, twist, turn and do cartwheels. And obviously Lash Discovery has faithful users because after all of these years, it's still here. I ain't mad at that. But whatever you do, don't judge this mascara by its wand.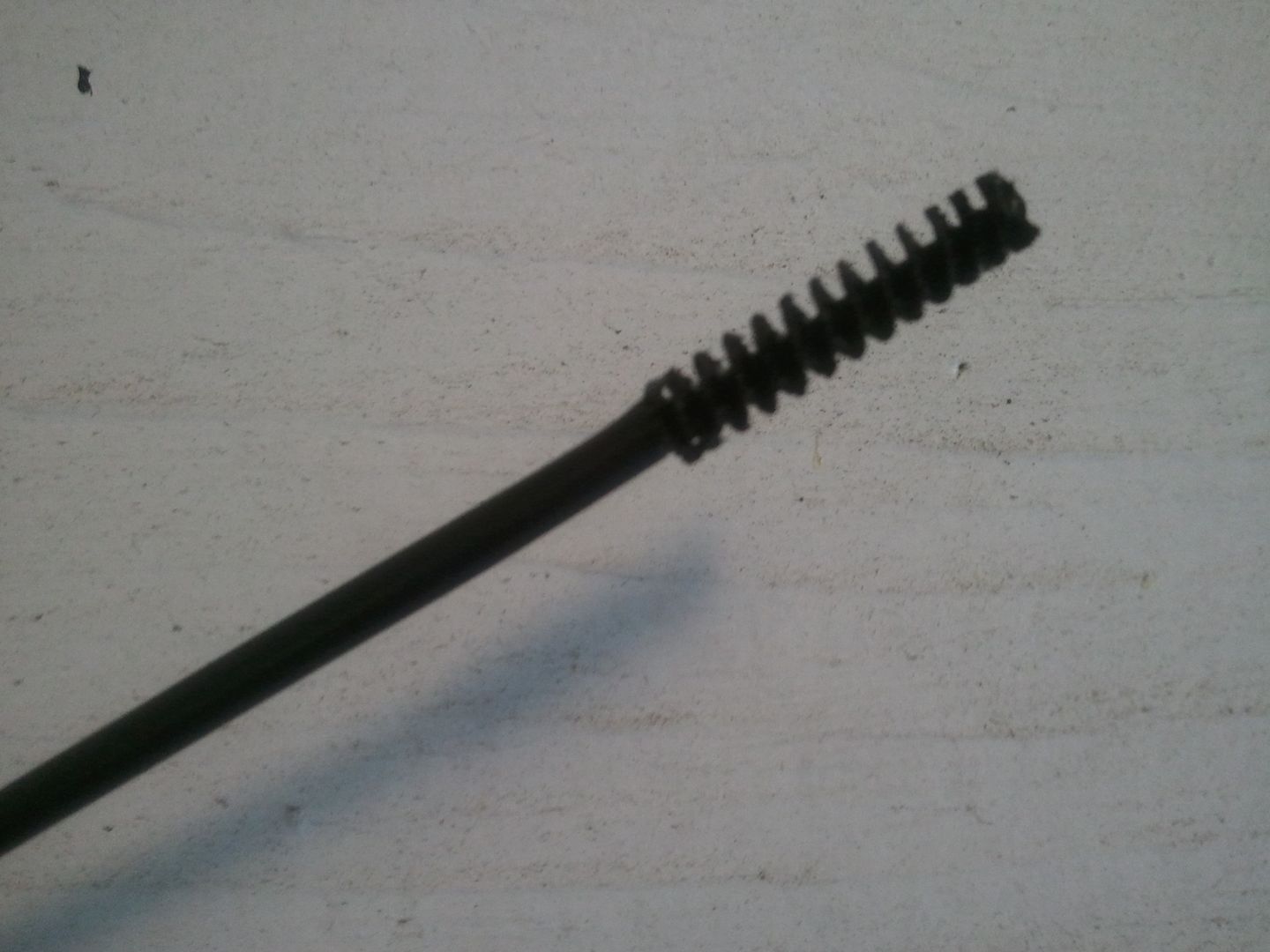 Because the wand is tiny, you are only able to get a little bit of mascara on the wand. If you've got super long lashes OR a lot of lashes, you'll find yourself trying to apply several coats (and by several I mean like…4) just to get enough mascara on your lashes. But brace yourself because although you may have a hard time determining if the mascara has made it on your lashes, it will clump before you know it. Because once it goes on it goes on thick! The formula is actually pretty decent. And by decent, I mean within a few strokes, you'll see  some major changes in your lashes. But be careful kitten, too many coats will send you straight to Clumps City.
It does  GREAT in the definition department. I think this mascara is great when used in conjunction with another mascara. I've been using Lash Discovery BEFORE applying the Falsies and have had GREAT results. It got my lashes out there beautifully. And I've been loving it on the lower lashes. And I mean, LOVE! I'm not a fan of it being washable. Washable in mascara terms means, "smudge-prone". So I'm not sure if I would wear this mascara on my lower lashes if I knew I was going to a high-cry zone. You know, weddings, sappy love movies and the like.
Bare Lashes
(did not curl lashes)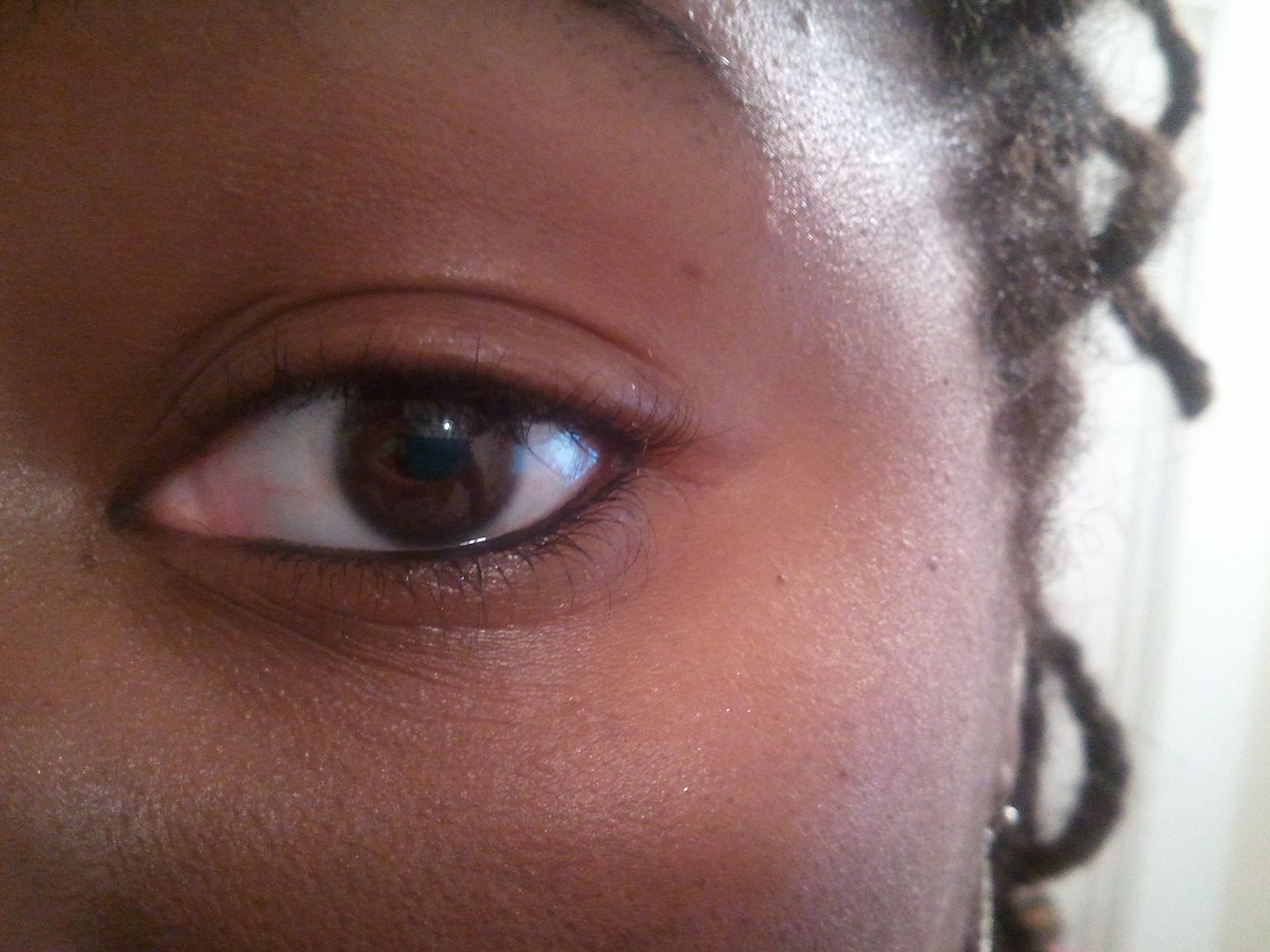 Lashes with 2 coats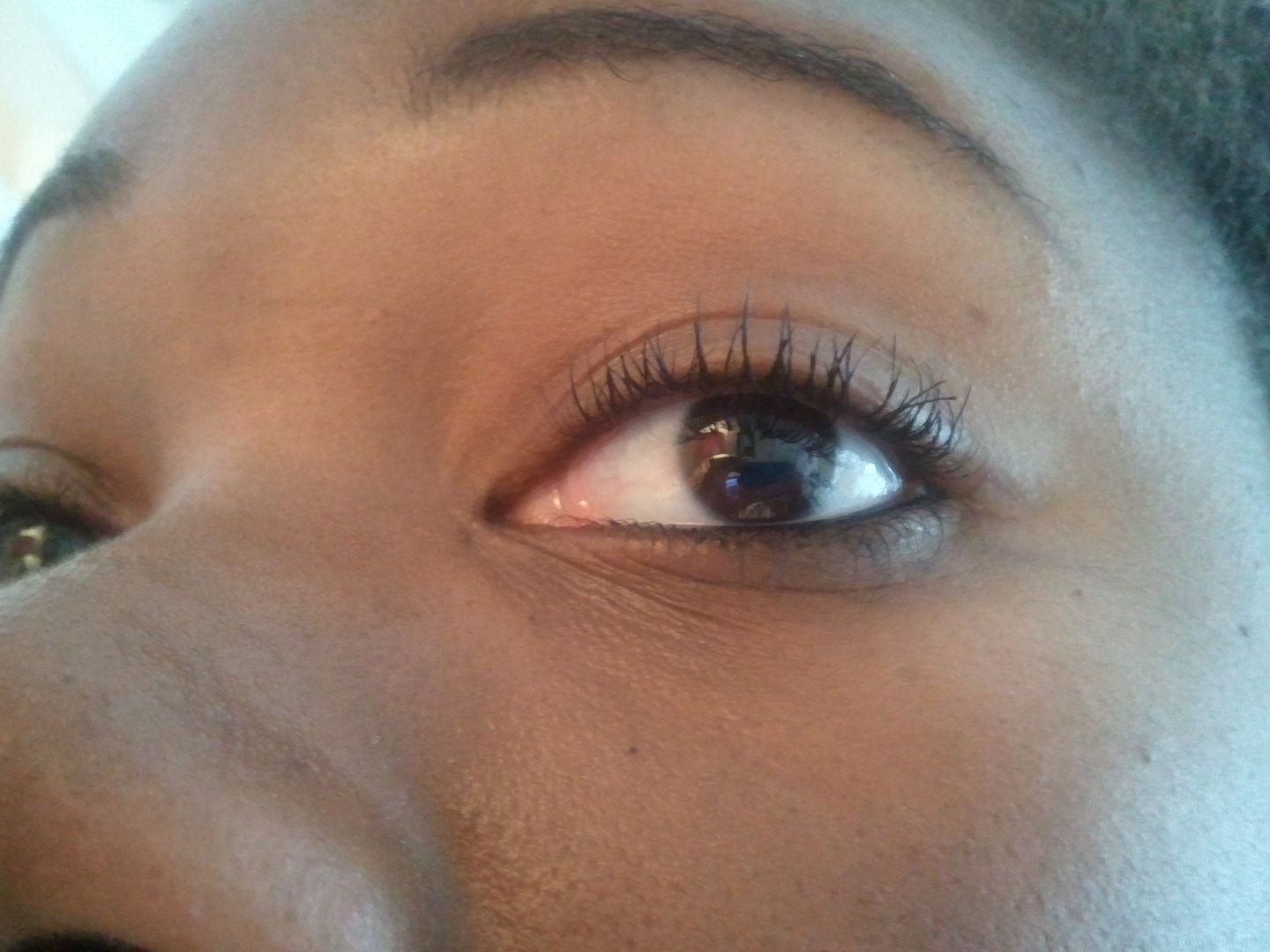 Would I recommend it?: Only if you think that you need a wand this small in your mascara arsenal. I think this would be ideal for ladies with smaller lids and lashes or those who are trying to "train" their lashes. I'm also finding it to be pretty darn good for every day use.
Have you tried this mascara yet? Or have you been passing it by?
Your favorite mascara reviewer,