That's right, it's another mascara from Maybelline. I seriously didn't think anything could get better than that one coat wonder called The Falsies. Did One by One win me over?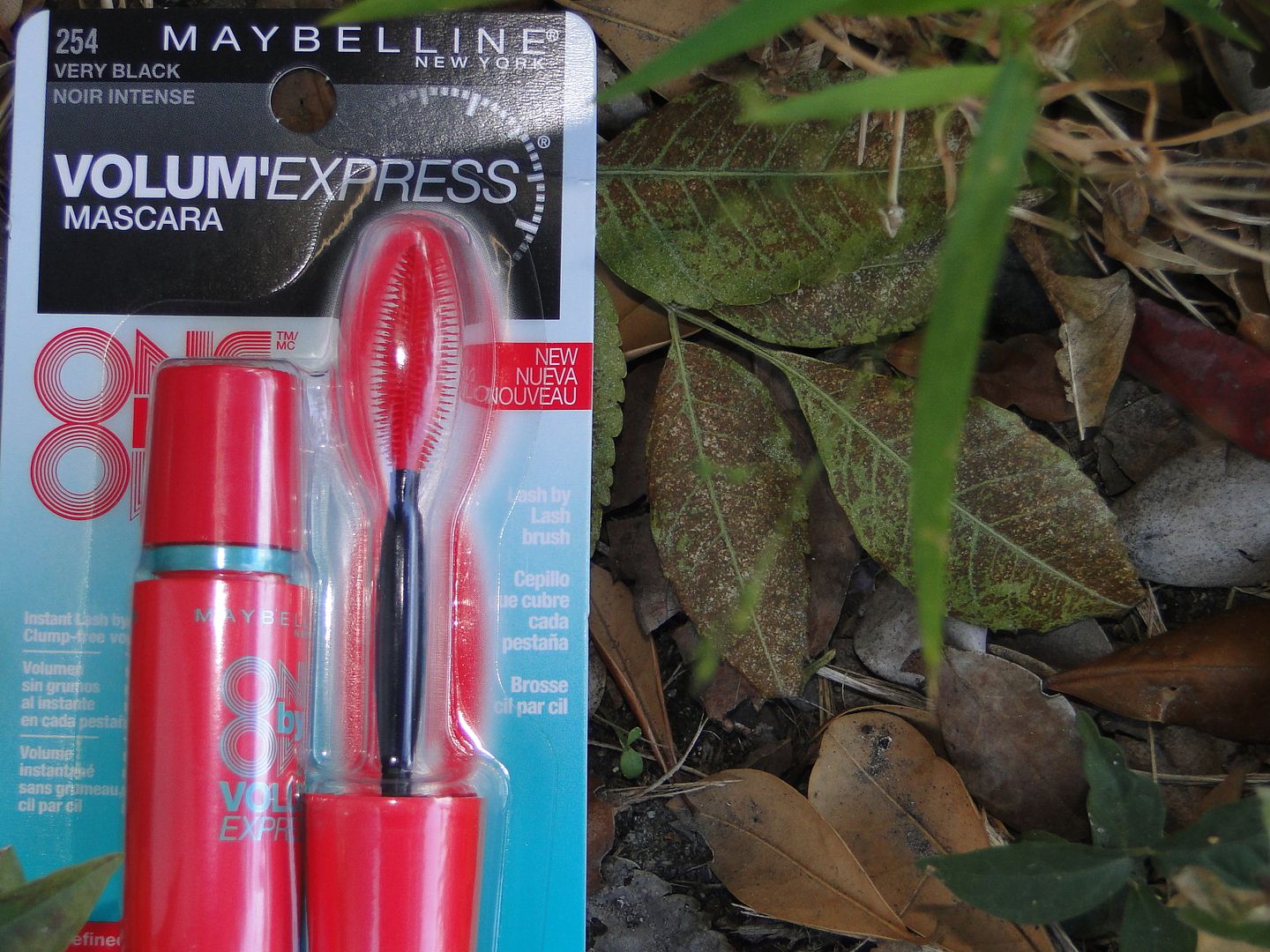 Price: 5 out of 5
Packaging (brush wand): 5 out of 5
Overall: 4 out of 5
What It Claims: "Exclusive lash by lash brush captures, coats and cleans ever single lash for the most refined volume root-to-tip. Instant clump-free volume. (per packaging)
The Truth: It's another good mascara. But I am so over this same packaging and style. Get creative, Maybelline!
What I Loved About It: The wand makes for great separation.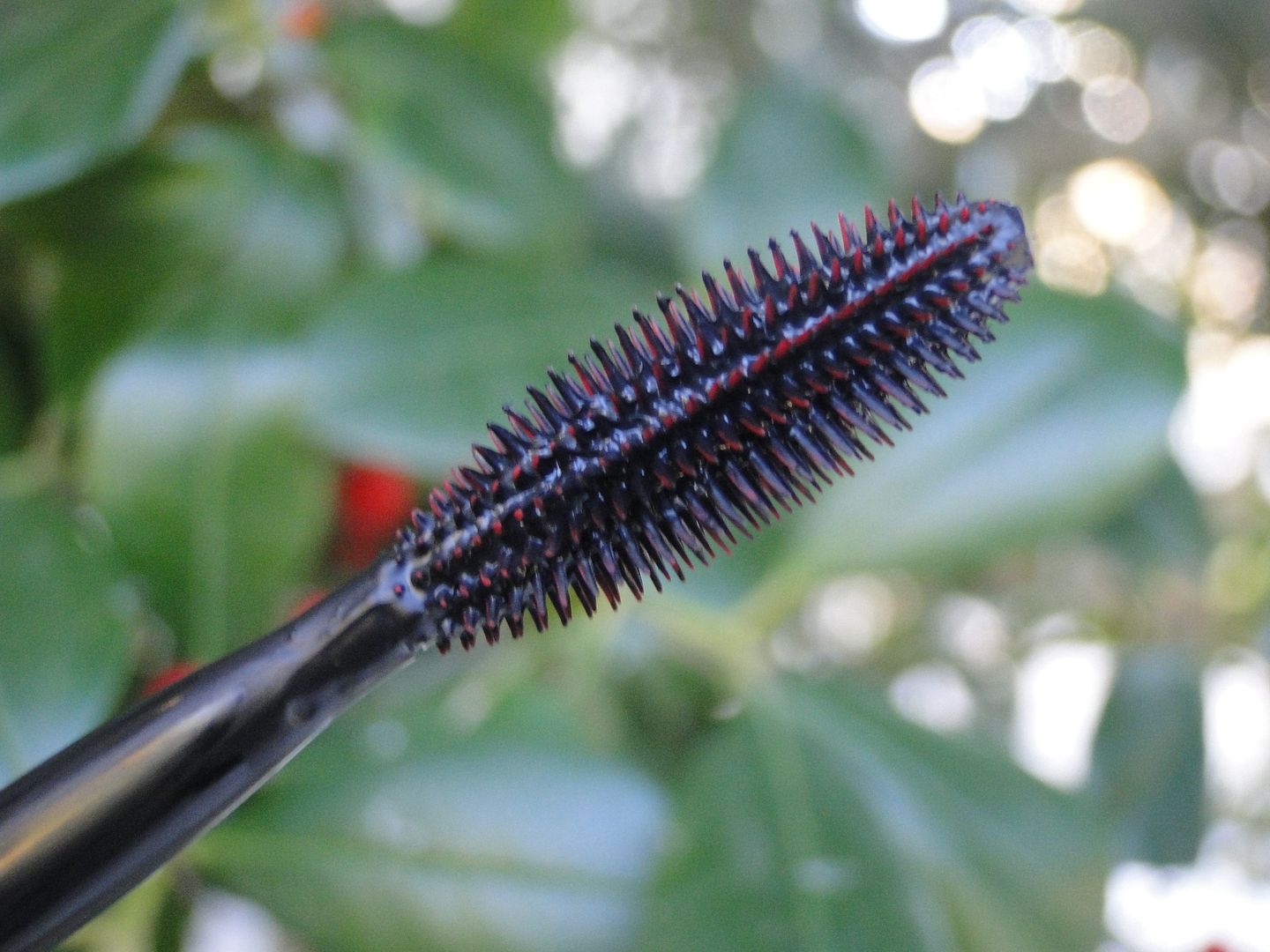 What I Didn't Like: It was flaky, yo.
Overall: I love Maybelline mascaras. You know I do. But they are getting to be quite redundant with the Volum' Express line. Granted, I think that all of the ones that I have tried are pretty groovy but still. I really wish Maybelline would switch up the style here. You know…give us something different from Volum' Express. As a consumer, I'm starting to think that they are tricking us with the different colors and names (Turbo, Falsises, Colossal, etc). So yes, I'd definitely like to see something new to drawing board as far as Volum' Express goes, Maybelline.
But other than that…it's a good mascara. While it is supposed to be a volumizing mascara, I find that it gave me pretty good length. The wand is great for separating. I mean, great! Even the smallest lashes will be able to get coated evenly with this one. I loves it. It also makes for a great build-able mascara. But you will run into flakiness.  I would rub my lashes and find it all. That's no bueno.
Still a pretty decent lengthening macara. Even if it's supposed to be for volume. It isn't my favorite from Maybelline but it's cool.
Bare Lashes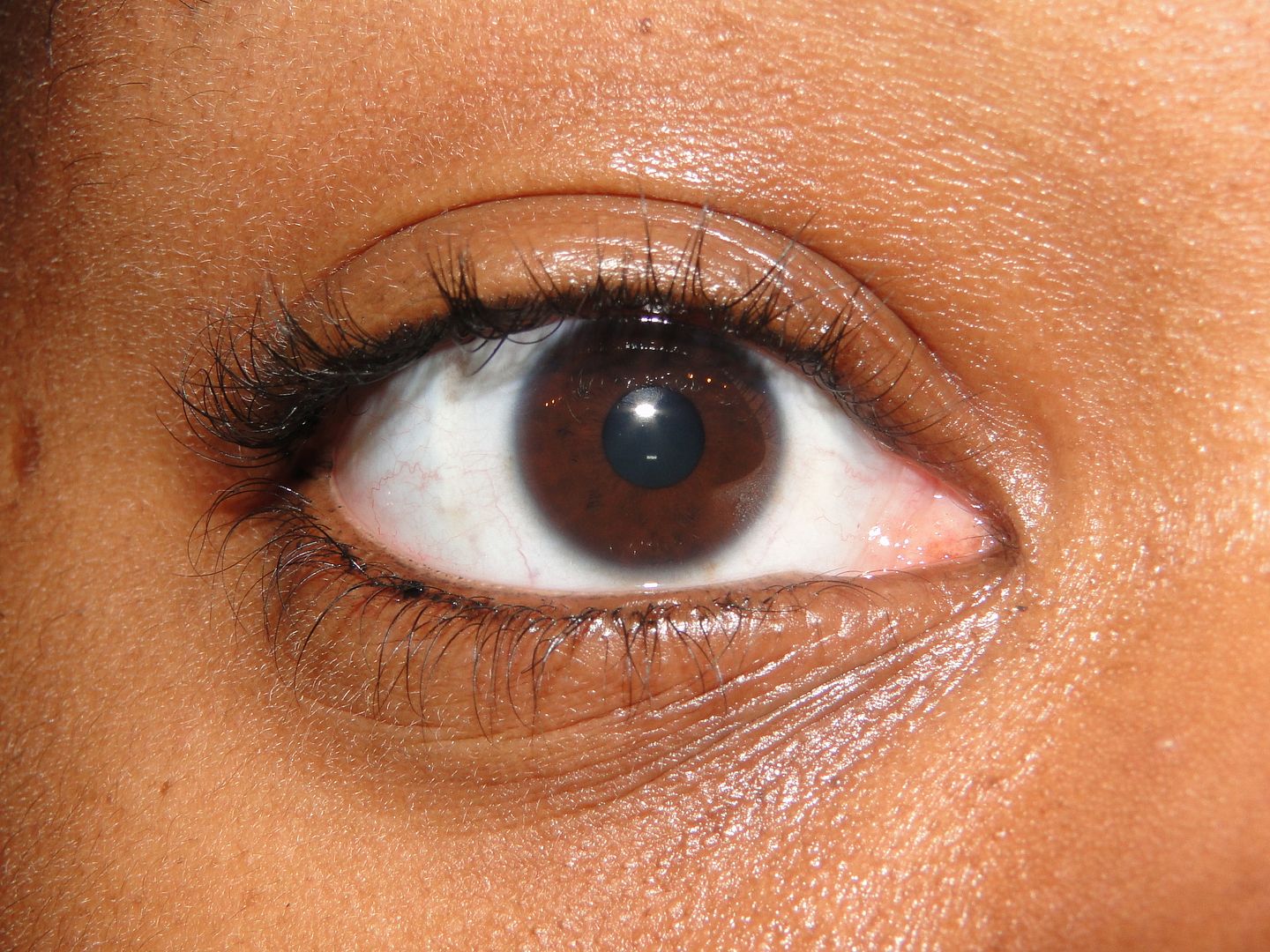 Lashes with 2 coats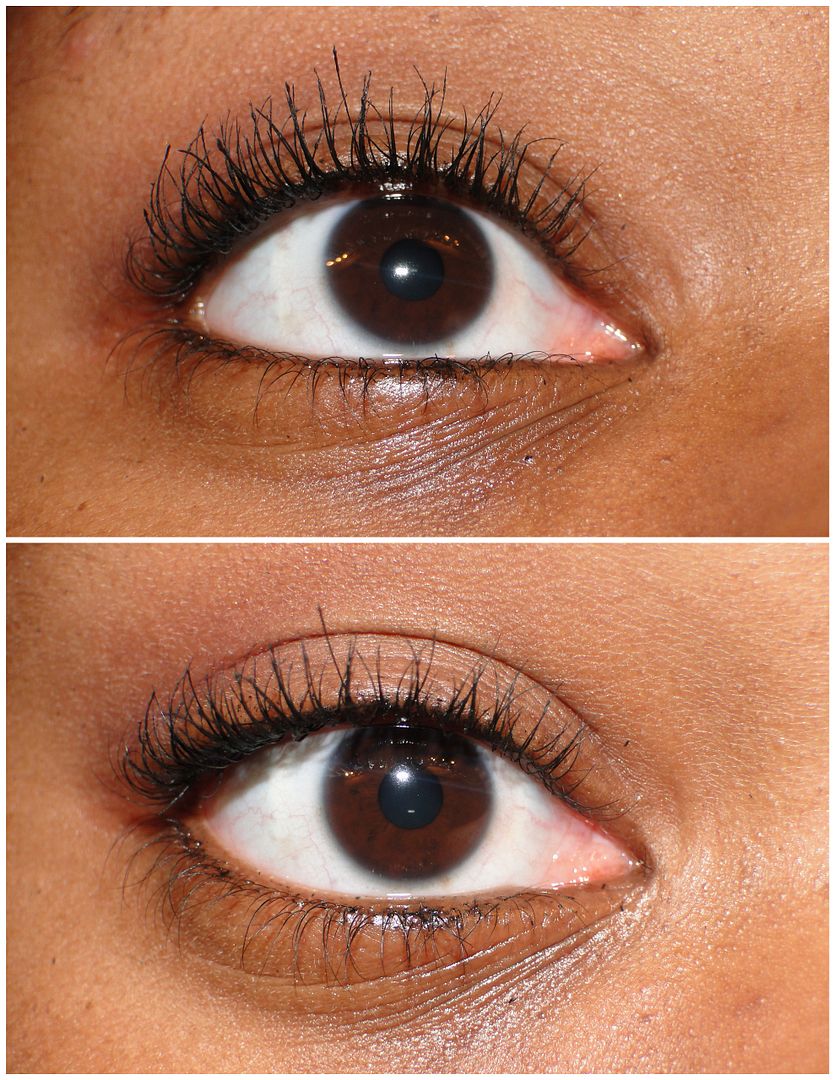 Pretty good in the lengthening department, uh?
Would I recommend it?: I guess. I think of all of the Volum' Express mascaras that I've tried, this one does the best in lengthening.
*yawn* Maybelline and their Volum' Express mascaras are really starting to bore me. Am I the only one? Check out my video review here and let me know what you think.