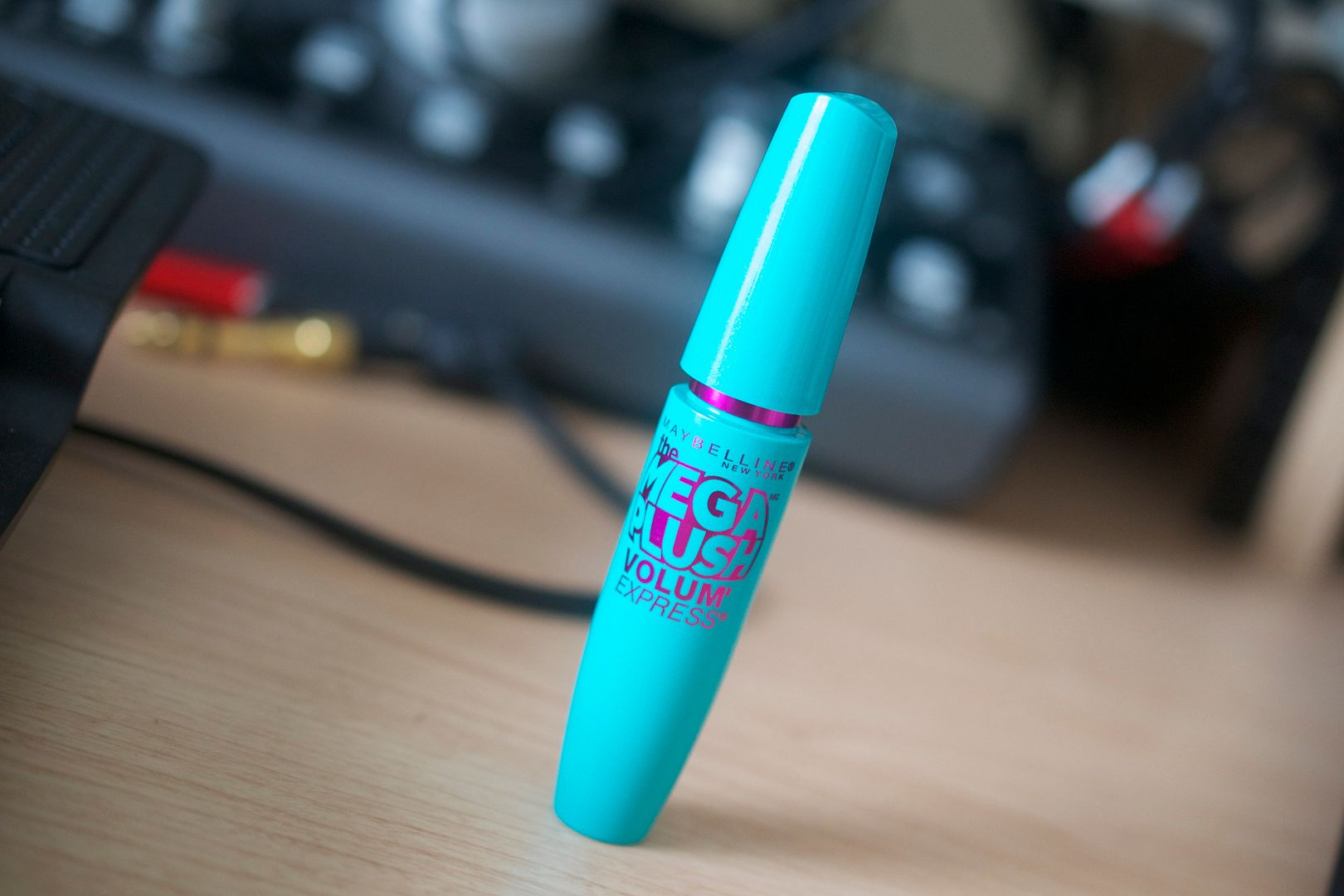 Well, well, welllllll….look who has a new mascara. It's Maybelline! Are you surprised? I'm not, darling. When it comes to mascaras, you can always depend on Maybelline for hitting us with the latest and sometimes greatest. Looks like we've got another sibling of the Volum' Express crew. I'm wondering how this one can beat The Falsies. But we'll see, won't we?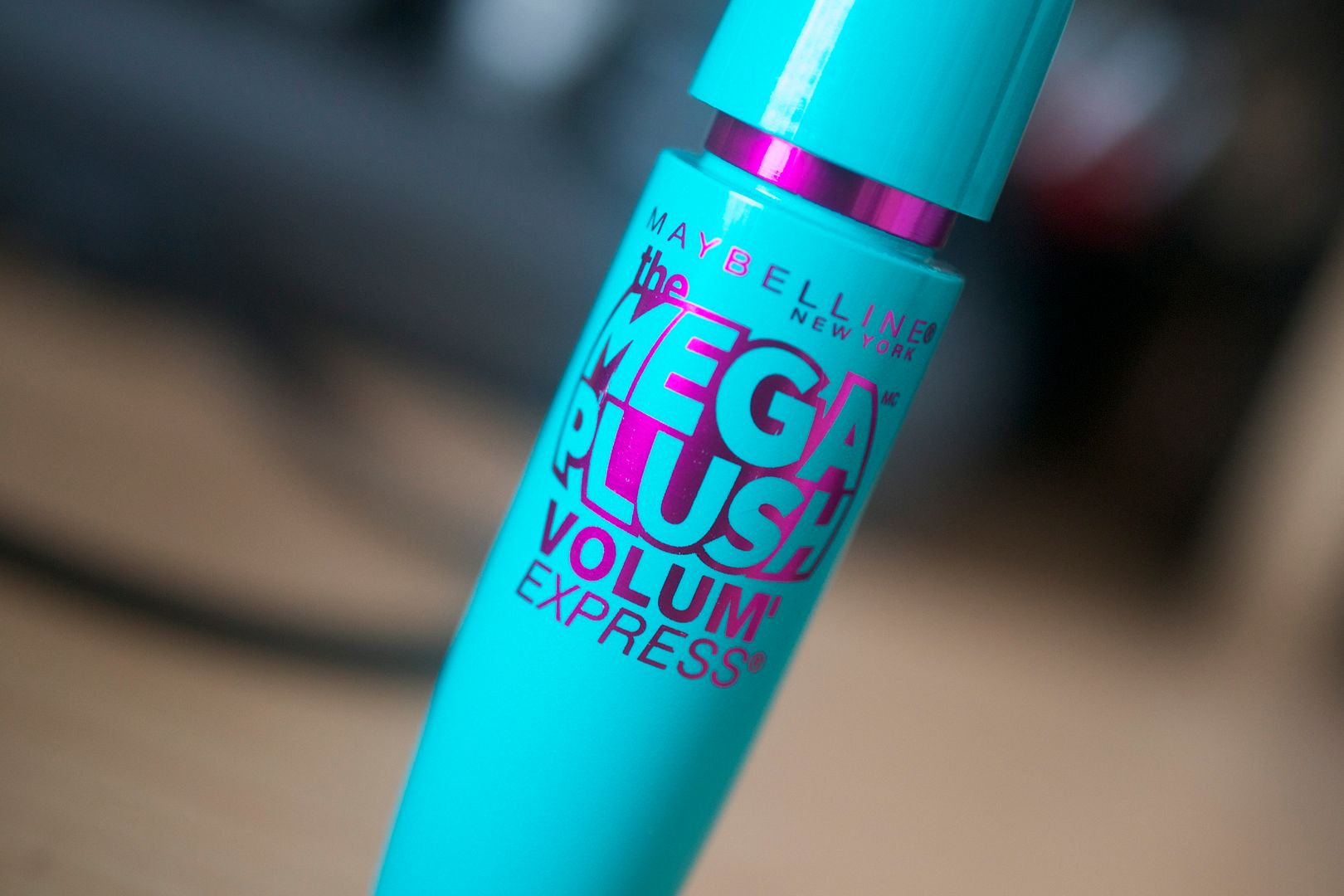 Price: $6.29 on Target.com
Packaging (brush wand): 3 out of 5
Overall: 3 out of 5
What It Claims: "Innovative formula and precision brush design lengthen and separate each lash for high-definition, all-day wear. Wheat protein strengthens and defines without clumping or flaking. Vitamin E conditions and nourishes for soft, flexible lashes. Panthenol prevents your lashes from becoming dry and brittle." (source)
The Truth: Man. I think I like many of the other Volum' Express mascaras better.
What I Loved About It: I can see how many will really like the lightweight formula. It's perfect for those with sensitive eyes.
What I Didn't Like: The flexible wand just isn't cutting it, bro.
Overall: If I didn't have a blog that was based on mascara I would have stopped reviewing Maybelline mascaras a looong time ago. Why? Because The Falsies and Great Lash LOL are two of my favorite mascaras EVER. And I think I've had enough mascaras from the Volum' Express line. Me thinks Maybelline should go ahead and retire that, ya know? BUT at least this mascara comes with something new to the table. According to Maybelline, this is the first 'gel mousse' mascara to hit the market. At first I was all, "Nah uuuuh, Maybelline! COVERGIRL NatureLuxe was first!" But after further research, I've discovered that COVERGIRL calls NatureLuxe a 'mousse' mascara. Not gel mousse. Okay whatever. Tomato tah-mah-to.
I'll go ahead and say it, I'm not a fan of this formula. And not because it isn't effective but because it's almost impossible to get insanely volumized lashes from these mousse-y formulas. And I get it: not everyone needs insanely volumized lashes. But honey, I do. And mascaras that give me less than that make me cry. True story.
The good news is, despite this mascara not being ideal for me and my needs, it works well if you're a fan of separation and soft lashes.
The wand…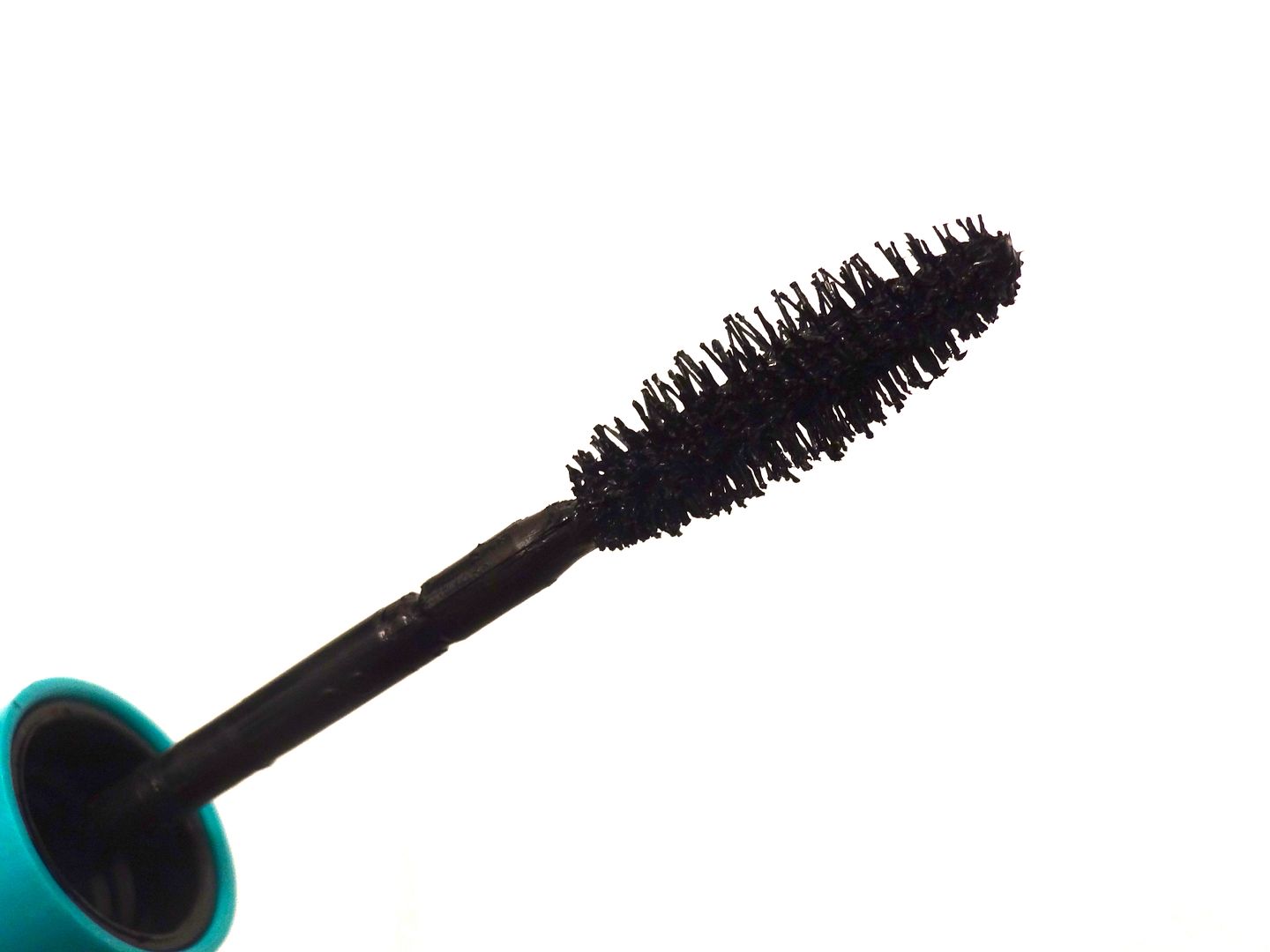 The wand looks a lot like The Falsies except there's a bend in it that makes it flexible. No me gusta. I prefer my wands to be sturdy and stiff because I find that they give me greater control when applying. Maybelline says the flexible head shock helps with lifting the lashes. Do I agree? Meh. I get its purpose but I'd much prefer a sturdier wand. It's definitely a preference thing though, ya know?
Despite it not being my favorite, there are several great things about this kind of formula. The consistency looks a lot like most mascara formulas so it's likely that you won't notice any difference until you begin applying it to your lashes. For one, the consistency is nice. It isn't goopy, super thick or watery. It's nice and makes applying to the lashes easy. I had a hard time noticing much of anything after just 1 coat. It took THREE coats for me to really see a difference in my lashes. That's the thing about this gel mousse formula; because it isn't heavy, you may find yourself staring in mirror wondering where the mascara you just applied went. It's there! It's just soft and faint. This kind of mascara is a makeup minimalist's best friend. I also found it to be an ideal mascara for those who have sensitive and watery eyes. Because the formula is so lightweight, I didn't have to worry about any flaking. Which is a huge plus. I could rub my eyes and not have to worry about any mascara particles droppin' in 'em.
I typically wear 2 coats of mascara with this one but pushed it to the limit with 3 just to see where I could take it. It thickens up a bit but still not where I'd want it to be.
It's not a bad mascara. Not in the least.
Bare Lashes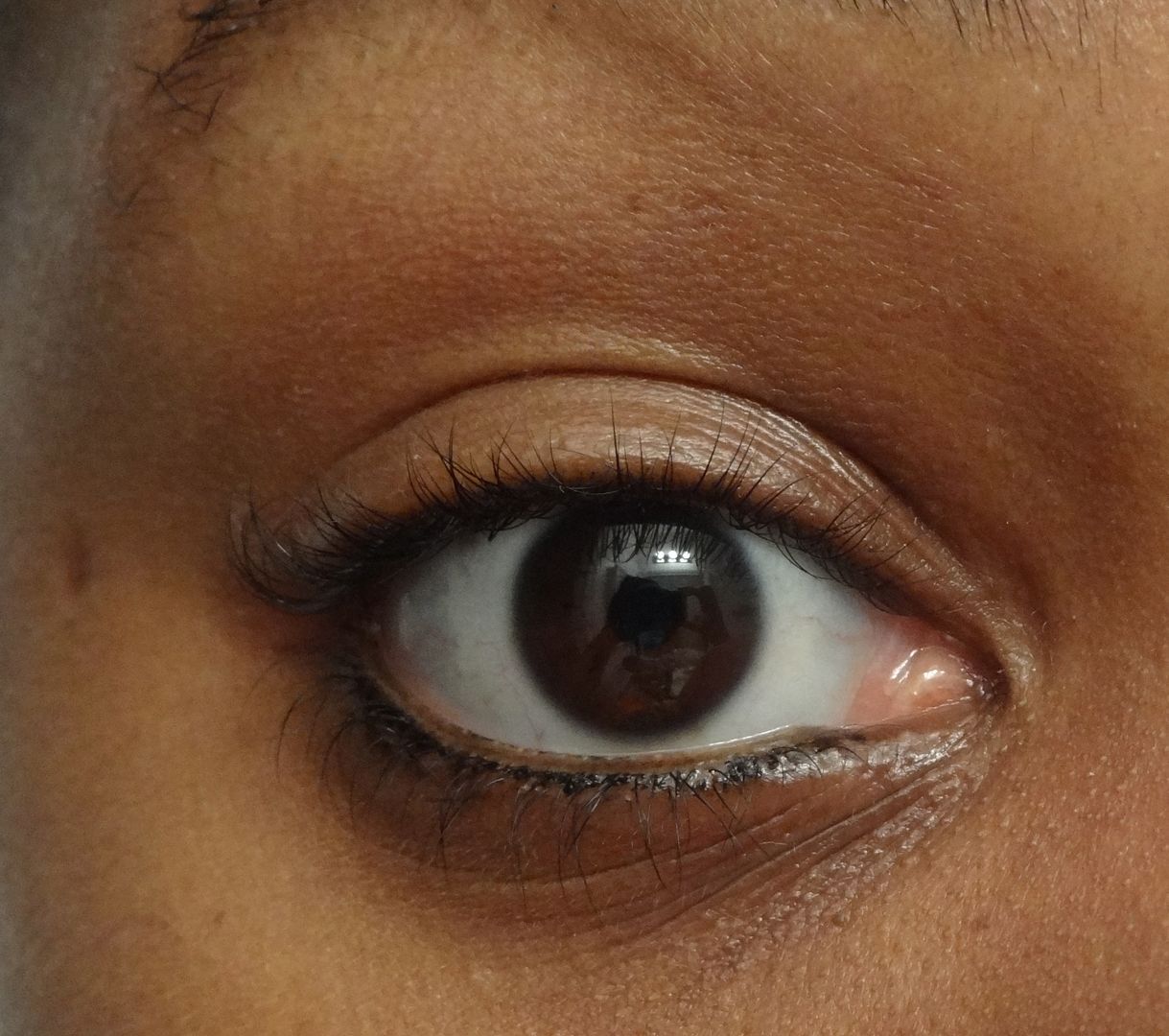 Lashes after 3 coats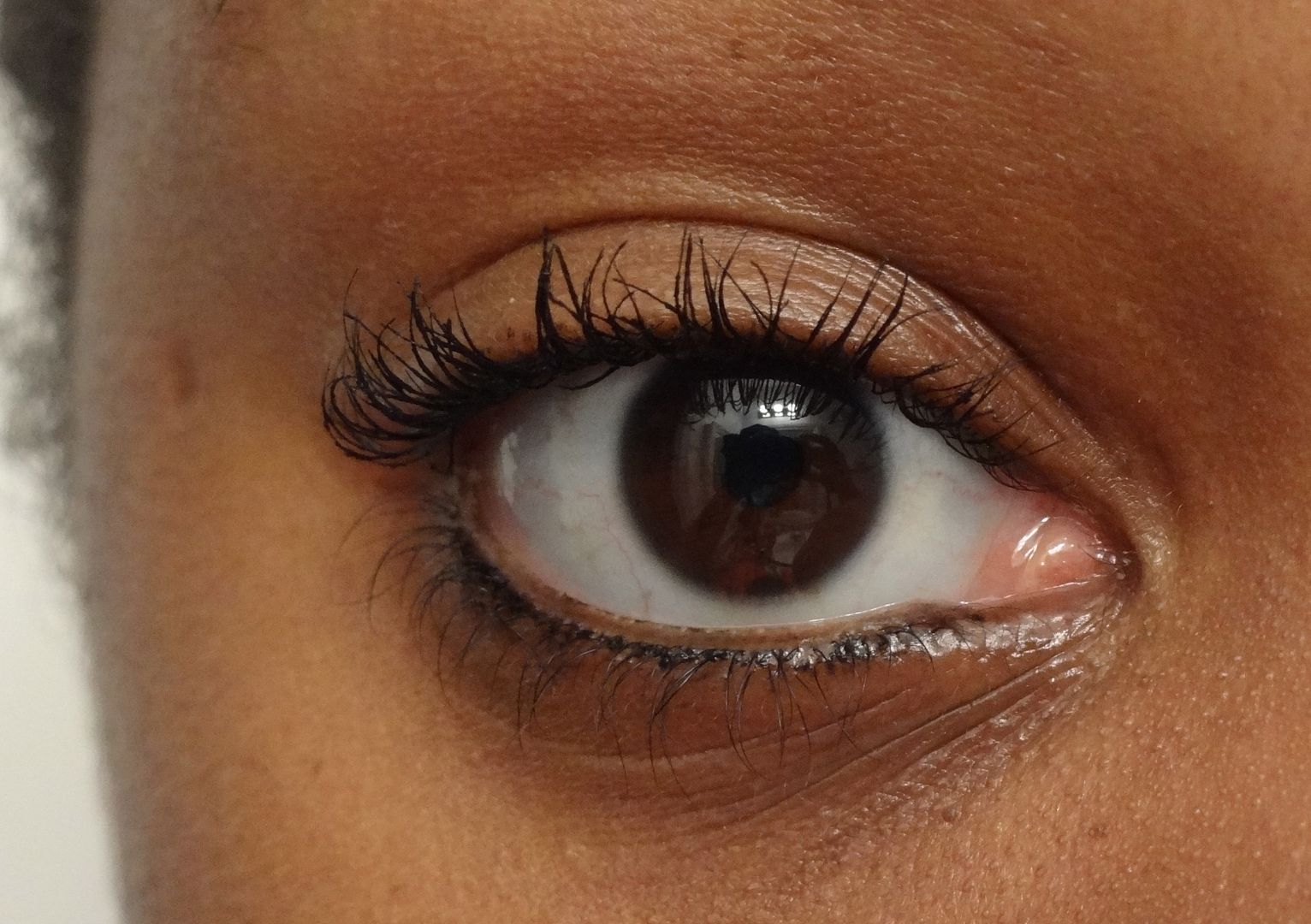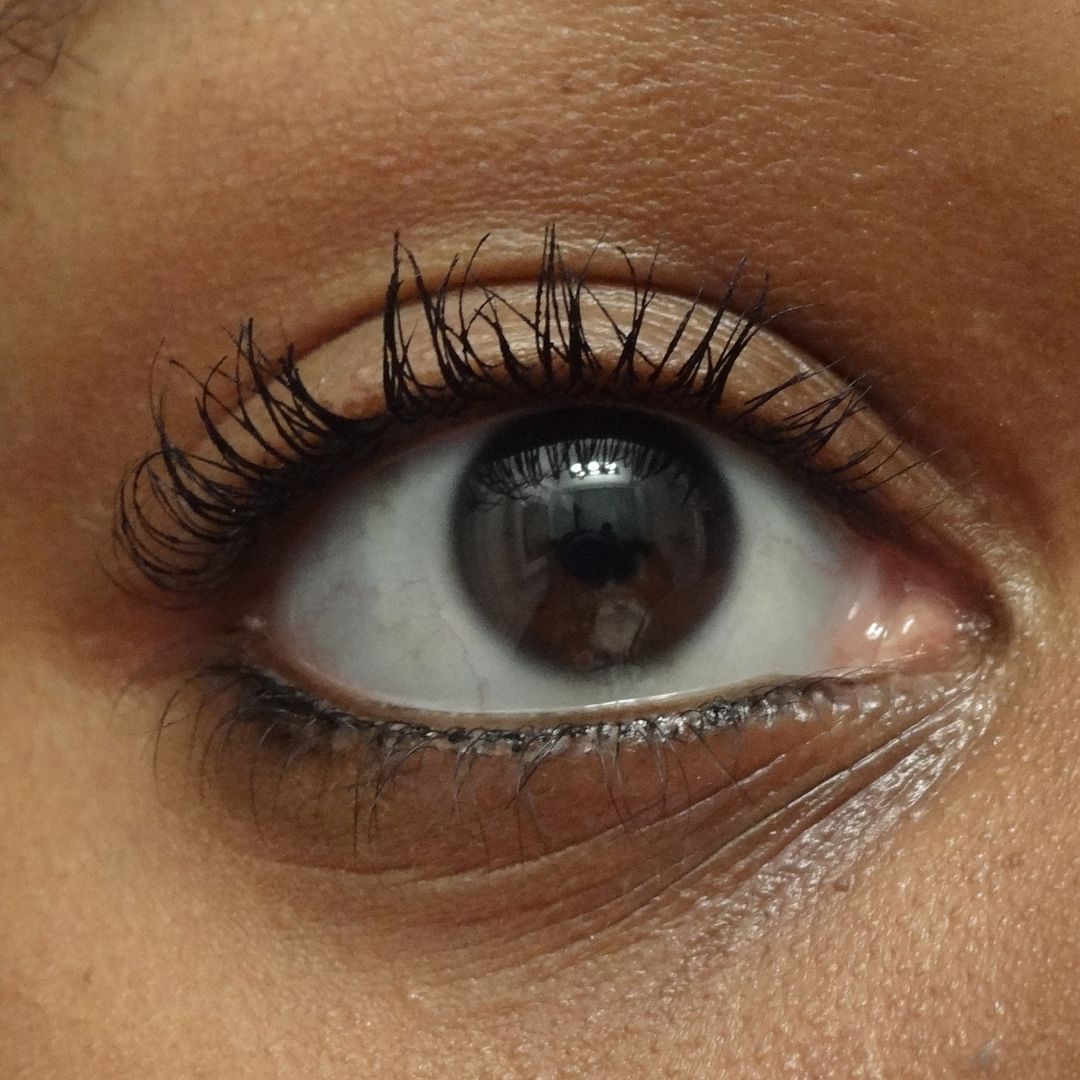 Do I recommend it?: Sure! While it doesn't fit my needs, if you really like lightweight mascaras whose wands give great separation, you'll love this mascara.
Okay Maybelline mascara lovers….whatcha think about this one? Yay or nay?