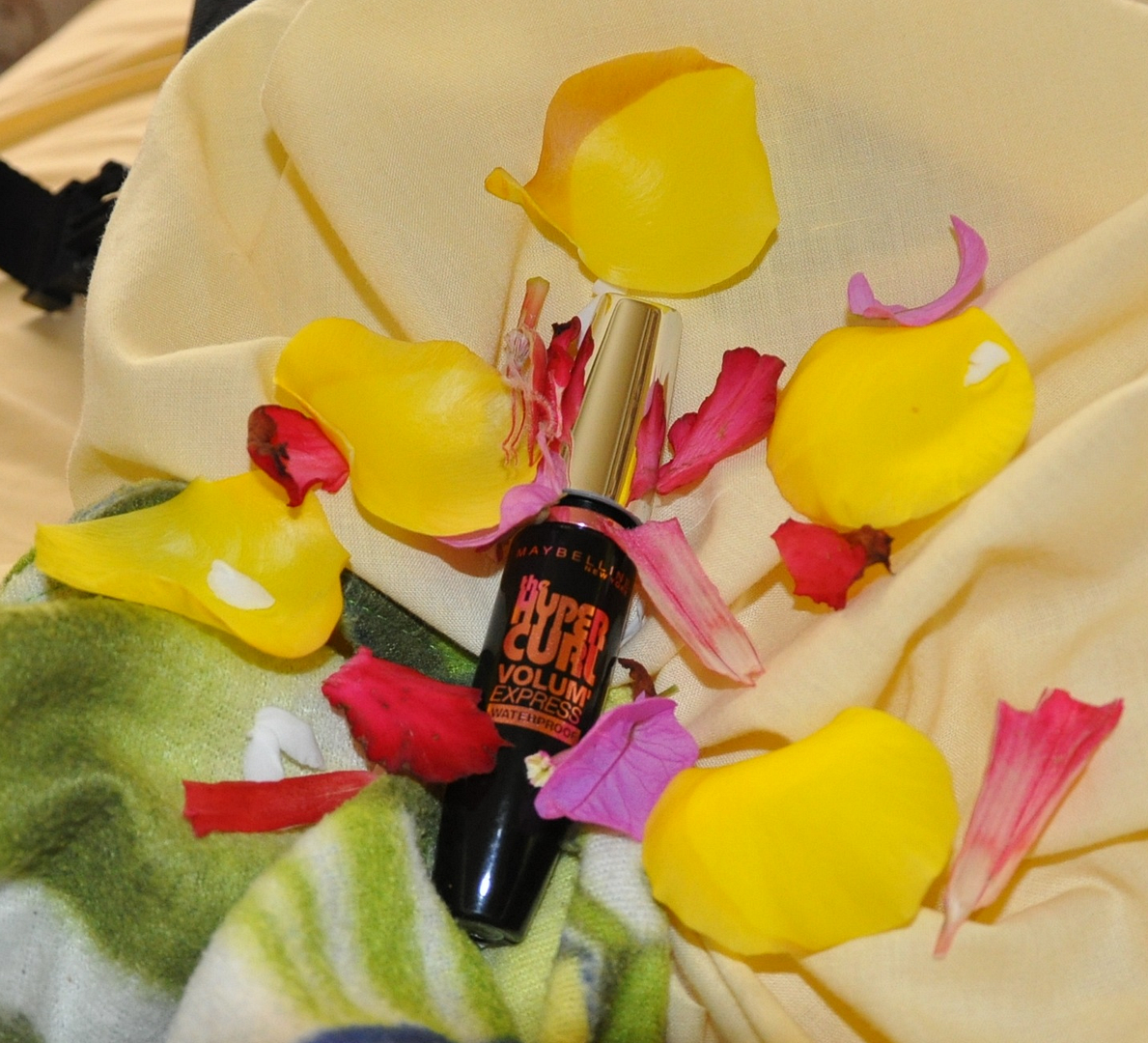 This mascara post is being brought to you by a guest editor; 16-year-old John! John is Flipino and loves beauty and nature! While he's someone who can appreciate just about anyone's natural beauty, he also believes a good mascara or foundation used properly can enhance it tenfold.
And even better – he'll be reviewing an Asian-exclusive mascara. Okay yeah – I know this is going to make my non-Asian guys and girls a little disgruntled but I'm all about featuring location exclusive products. I do it all the time and get lots of "No fair, it's in my country!" emails for y'all. 😉
Let's get to it…
Price: 5 out of 5 (Not entirely sure though. Here in the Philippines this cost 250 PHP [which is considered relatively cheap here] but converted to US dollars, it equates to roughly $5.99).
Packaging (brush wand): 3.5 out of 5
Overall: 4 out of 5
What It Claims: "In my area, cosmetics don't come in their original packages but according to online sources, it promises to:
a) The "Instant Volume-Building Express" formula will quickly thicken the lashes.
b) "Patented Curved Anti-Clump Brush" will give you separation in the lashes
c) "Ultra Waterproof formula" will ensure long-lasting wear.
d) "Curly Fix Formula" will fix and curl up the lashes instantly for a 75º curl
lasting 18 hours." (source)
The Truth:  Despite it somewhat lacking in the volume department, it's very good mascara that lives up to it's claims!
What I Loved About It: The packaging is so cute~ LOL. But that aside, the lengthening, curling and separation was amaaaaaaaaazzziiiiiiing. And it really lasts all day. And definition was definitely there!
What I Didn't Like: It lacked in volumizing and it flaked a teensy bit, but I'm ready to forgive that since it only happened after, like, my 8th hour of wearing it.
Overall: I've gotten around when it comes to mascara. Although I haven't tried as many mascaras as B, I have certainly tried my fair share. I've tried Maybelline, CoverGirl, MaxFactor, L'Oreal, Lancôme (♥), et cetera, et cetera. As well as a few local brands found around here in my country. And Hypercurl is definitely in my Top 5, along with Lancome's Hypnose, and L'Oreal Voluminous.
Although it lacked in the volume department, the lengthening and separation was great. As for the curling factor… I don't really know about 75º
The wand…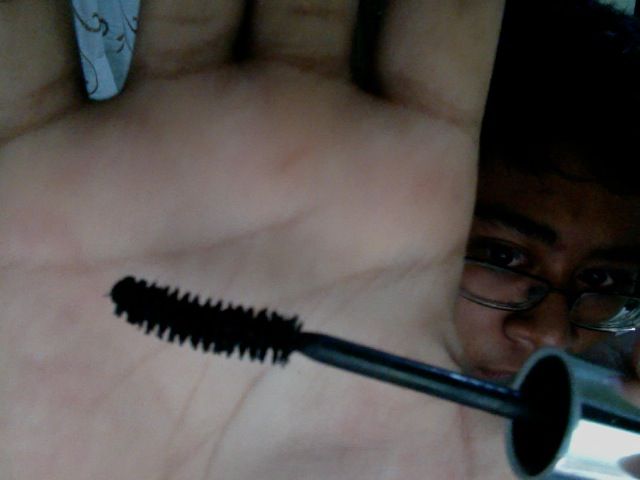 This wand is awesome sauce yo. Wands like these are one of my favorites; they make application very easy and the bristles are stiff enough to smoothly glide through my lashes and it makes for great separation. The only drawbacks however, are that they make application to the inner lashes a bit hard and that it's not suitable to use for the lower lashes. But I don't apply on the lower lashes so the latter didn't really matter to me.
In summary, Maybelline has another winner in my book. Albeit a bit lacking with the volumizing, lengthening, curling and separating was nice. And I didn't experience any clumping, a bit of flaking occurred but only after approximately 8 hours of wear.
Bare Lashes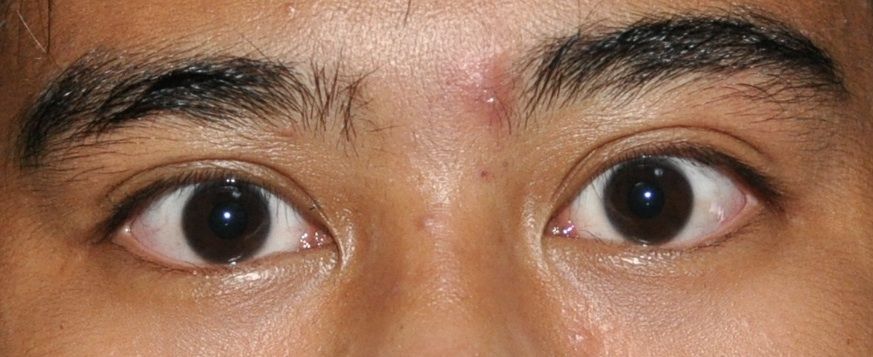 Lashes after 3 coats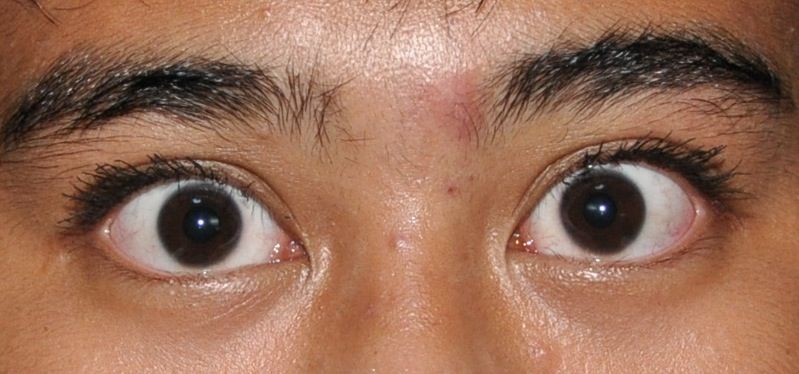 Heheh, my eyes got wide in the first 'after' pic because my cat suddenly clawed my ankle, so I was caught by surprise. 😉
Do I recommend it?: Yeah I would! Especially if you're the type who doesn't like to deal with eyelash curlers and all that.
What about any of you fellow Asian Clumps? Have you tried this yet? Any thoughts?
More about John: I've tried my fair share of cosmetics. Mostly I have tried the mainstay drugstore brands like, Maybelline, CoverGirl, and Revlon. But I have also tried a few pricier ones, such as YSL, Dior, and Lancôme. So I've gotten around cosmetics-wise. Also, when I was around 13 and 14 I was a teen model.
Interested in writing a guest mascara review for Clumps? Shoot me an email at Brittany@ClumpsOfMascara.com.