Ooooh weeee, looky looky! Milani has felt tip eyeliners and they aren't only for eyes and face, but for the body too! Look!!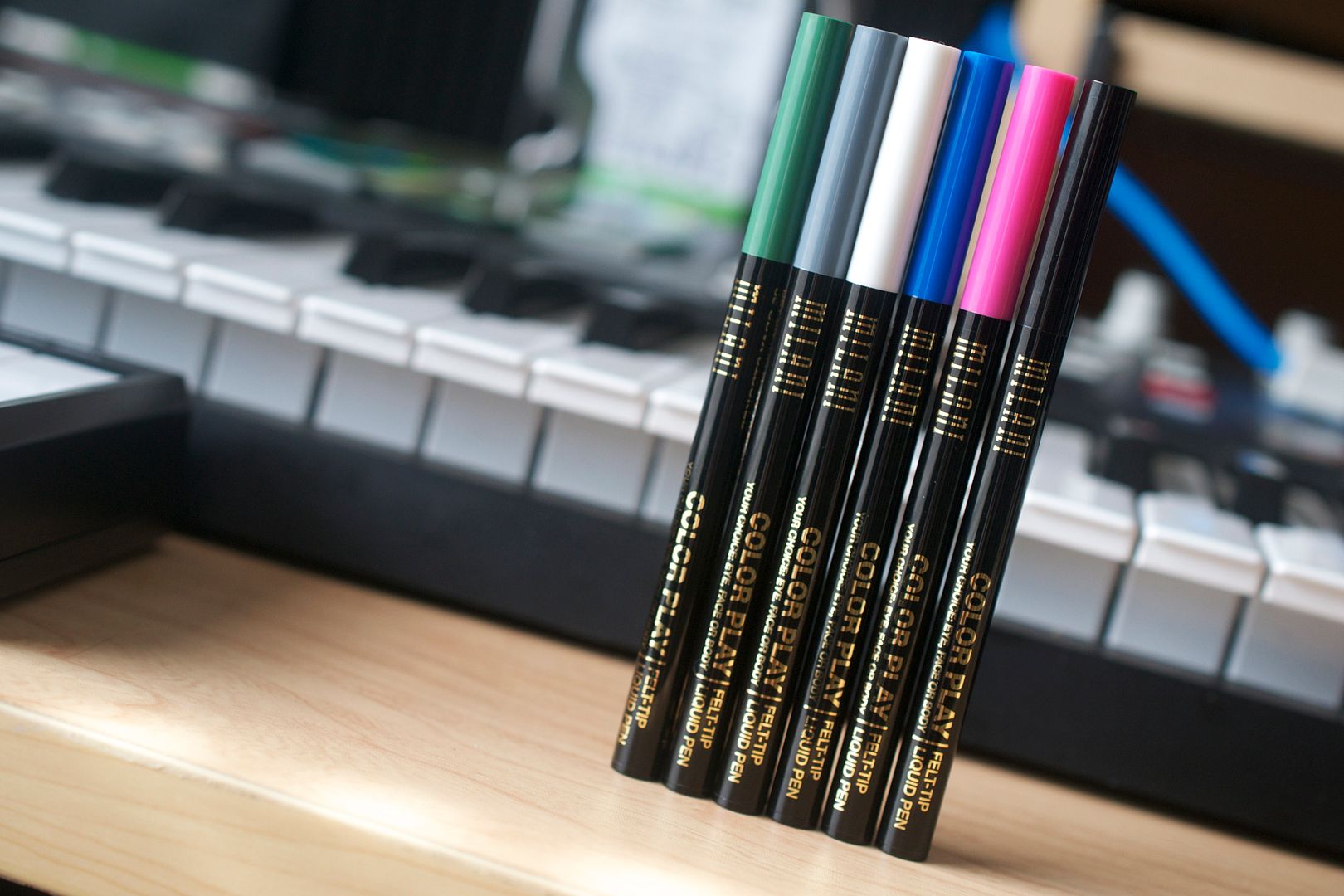 Okay, first things first – I am the worst at using these felt tip eyeliners. And if you suck at using 'em too, then join the club. When it comes to these babies, practice makes perfect. And if it takes 5+ years to get it right like yours truly…then so be it! But if you like to invest in products that you have a hard time using anyway (ahem, also like me!) you may want to take a peek at these newly launched COLOR PLAY Felt-Tip Liquid Pen by Milani Cosmetics.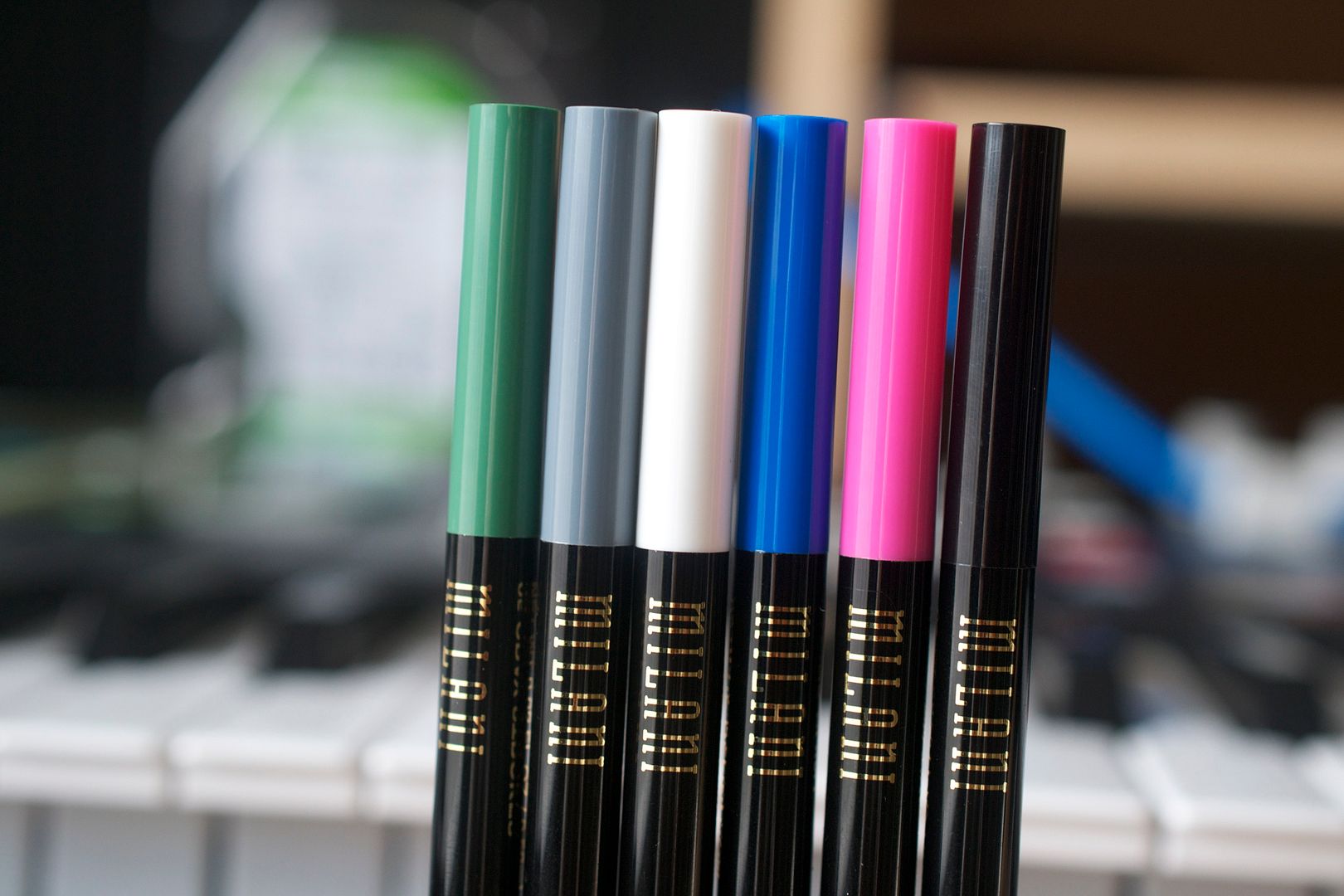 They retail for $6.99 a pop which I find to be a modest and average price point for drugstore eyeliners like these. And they come all pretty colors toooo.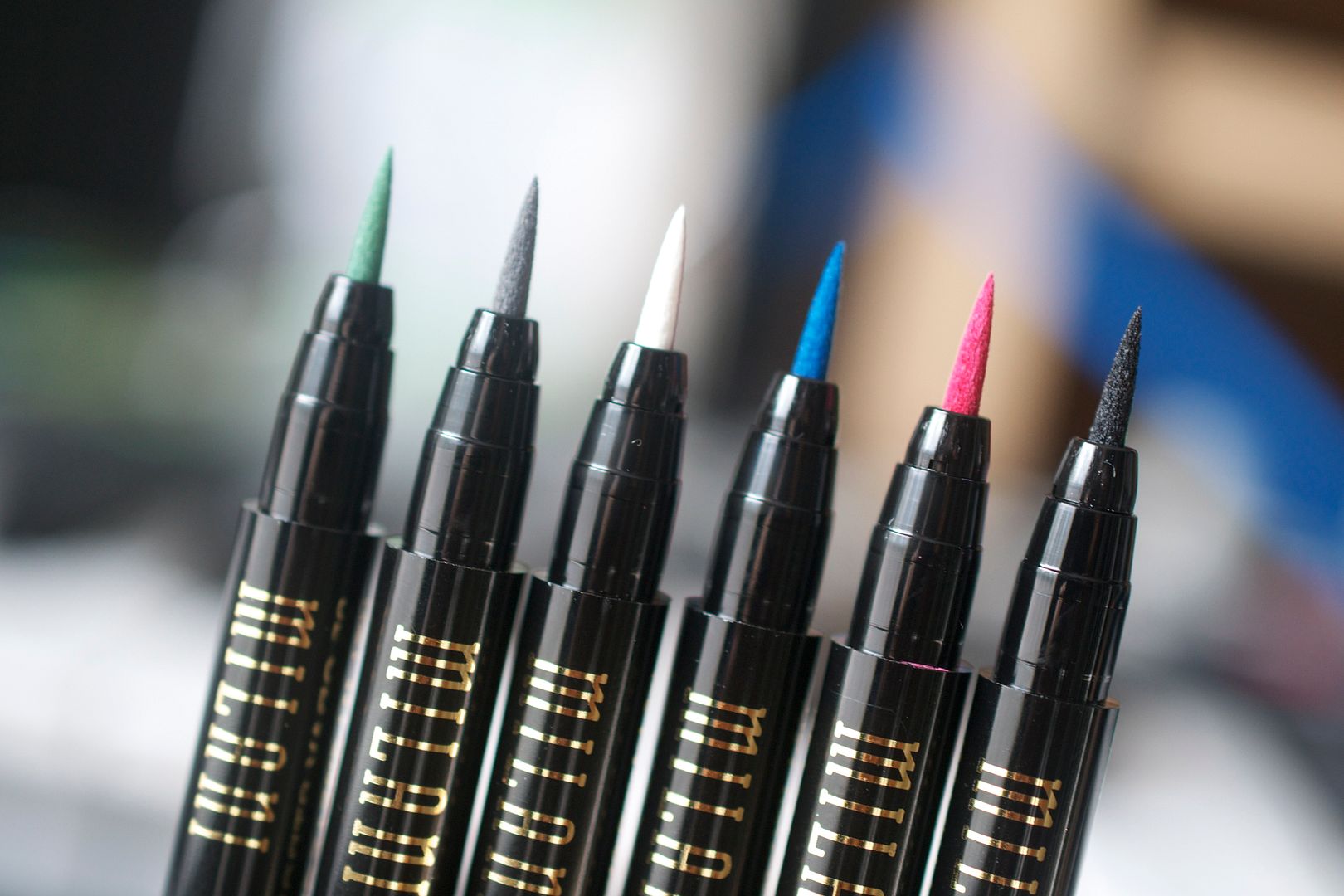 (L-R)
Jaded Edge, Gray Strokes, White Line, Blue Definition, Pink Point, Black Line
Each liner has nice fine points and like most felt tip liners, you can control the width of the line by turning the angle of the pens. I played around with each one of these and the color payoff for each is nice!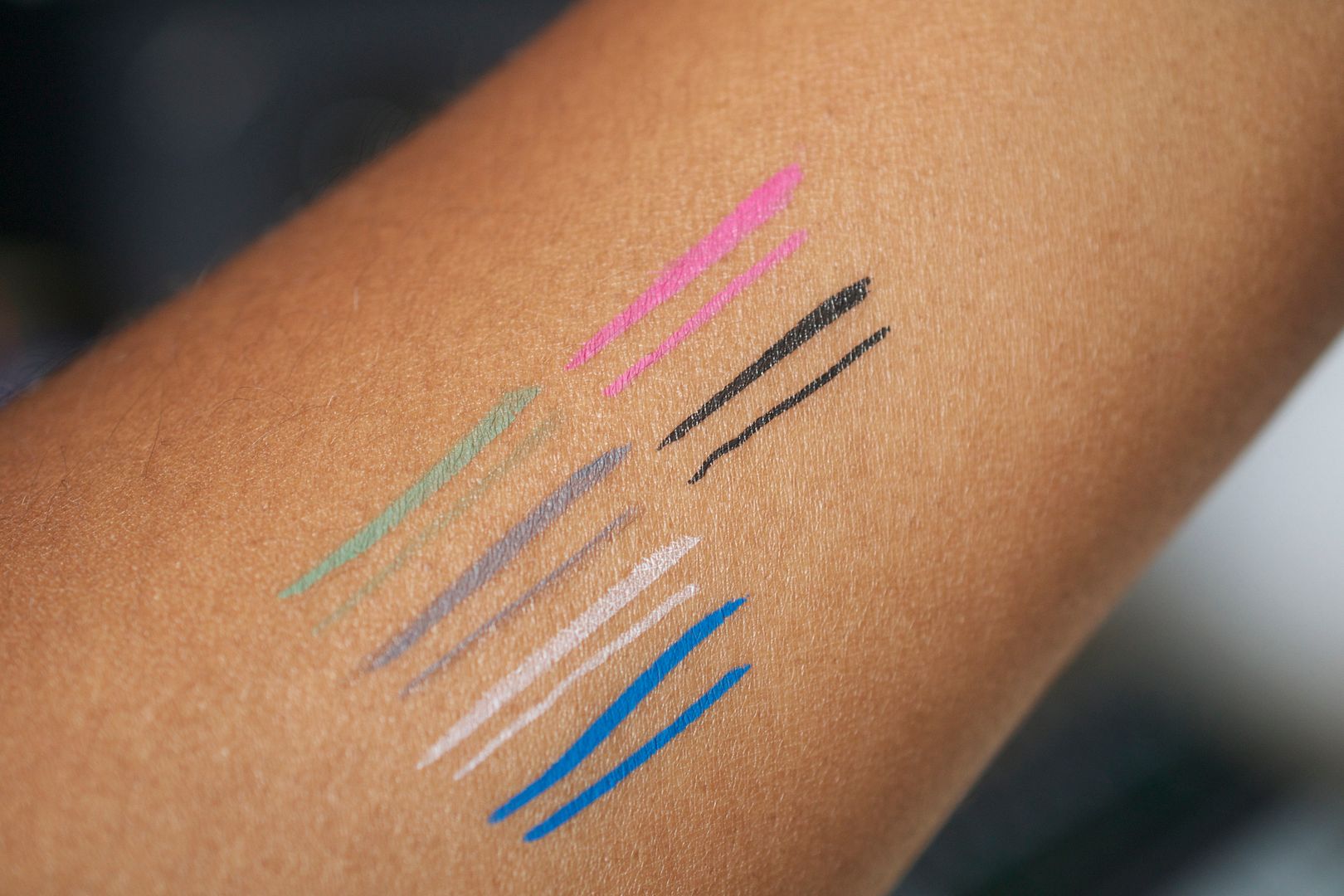 My Faves:
-Blue Definition: This blue is awesome! So vibrant. Will definitely be using this regularly.
-Pink Point: A pink that isn't so pale? Nice!
-Black Line: Because you can never have too many nice and smooth black liners.
I've got the gift of written gab but I am so not an artist. I imagine you can do some pretty elaborate designs with these liners but all I could crank out was a wimpy design on the hand…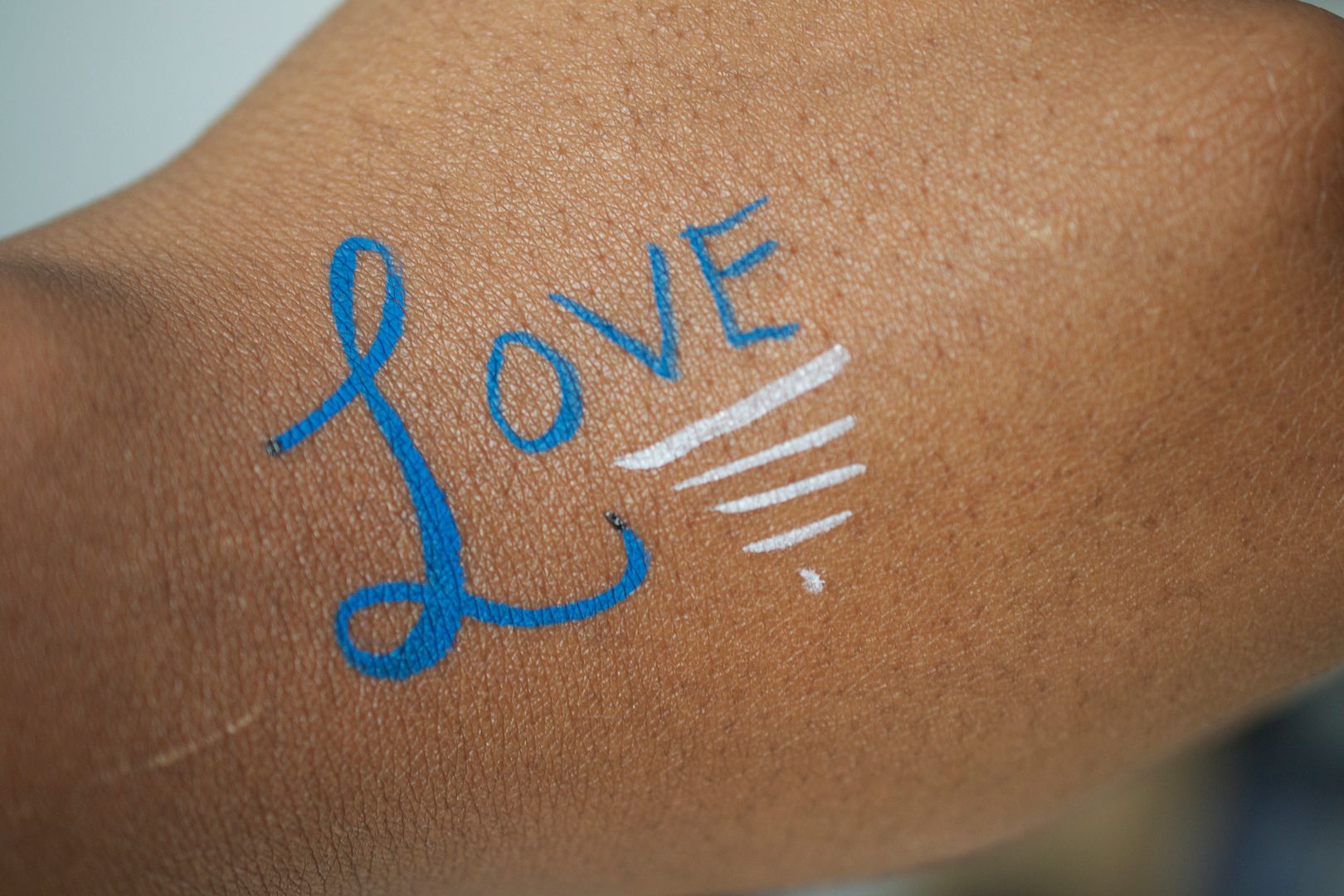 Buuuuut I did come up with a decent no big deal look on the lower lash line.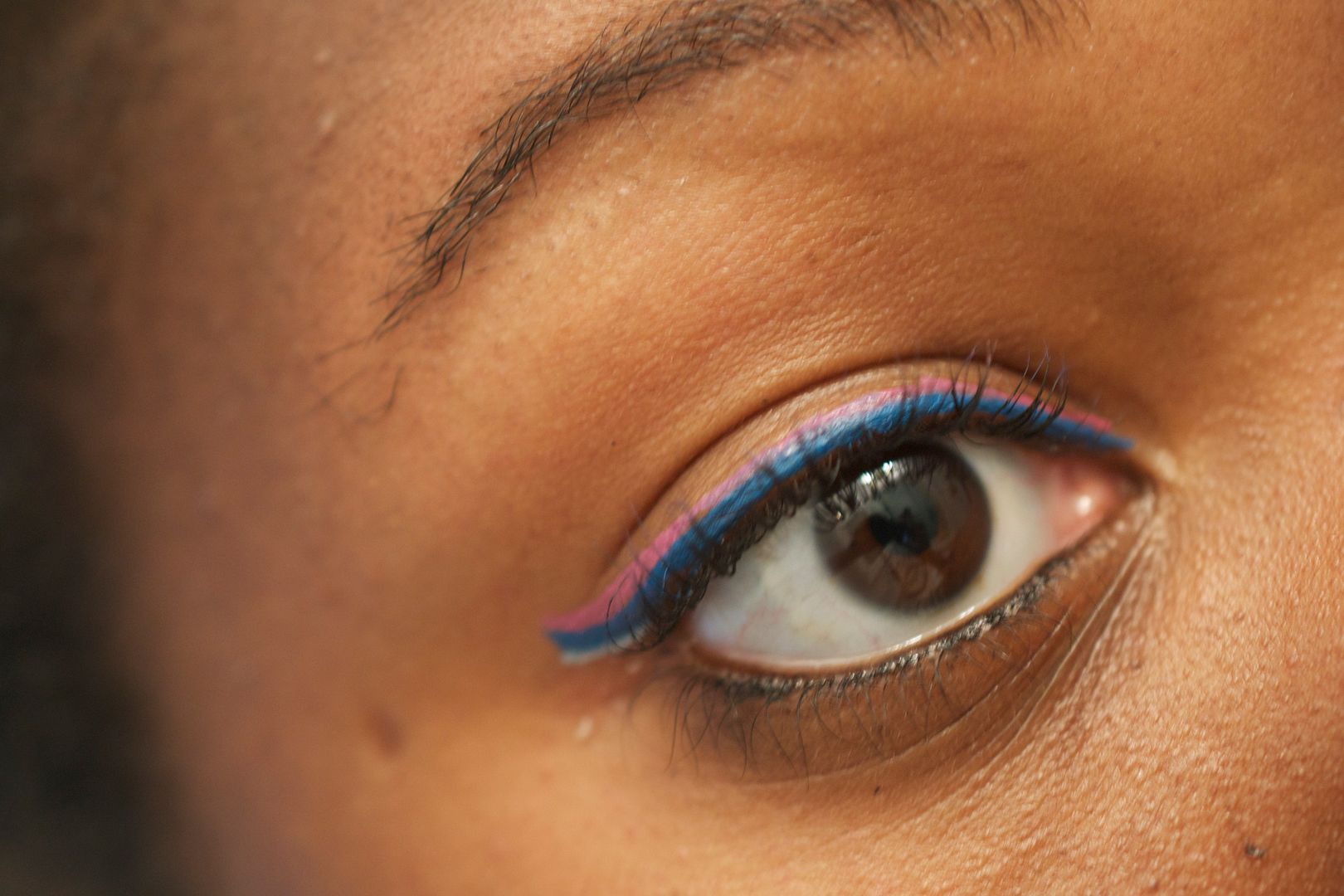 These liners are super smooth and precise. They're water-resistant not water-proof so if you plan on using these on the eyes, an eyeshadow primer will help the liner last longer. If they get hit with a splash of water though…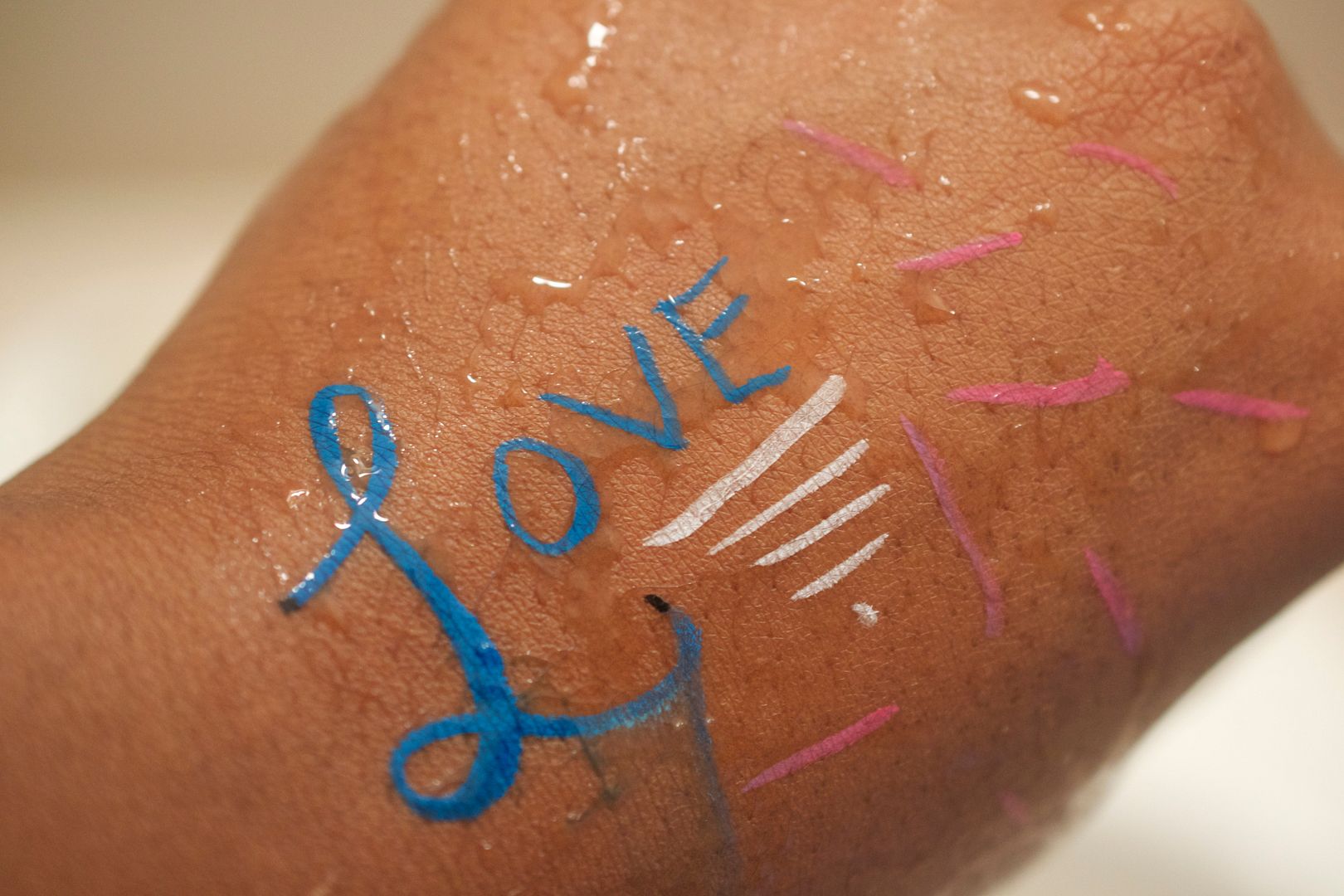 …the liner may smudge and smear a bit. Still. For $6.99, these are awesome.
Another win from Milani! These are currently sold online and you can get them anywhere Milani products are sold.