I'm not a gal that appreciates her natural hair color. Which sounds oh so awful but seriously…my naturally dark brown hair is just boring. Not that I need hot pink hair to feel alive but come on…a little hair color ain't never hurt no one. I was super excited when Milani released their Limited Edition Color Streaks.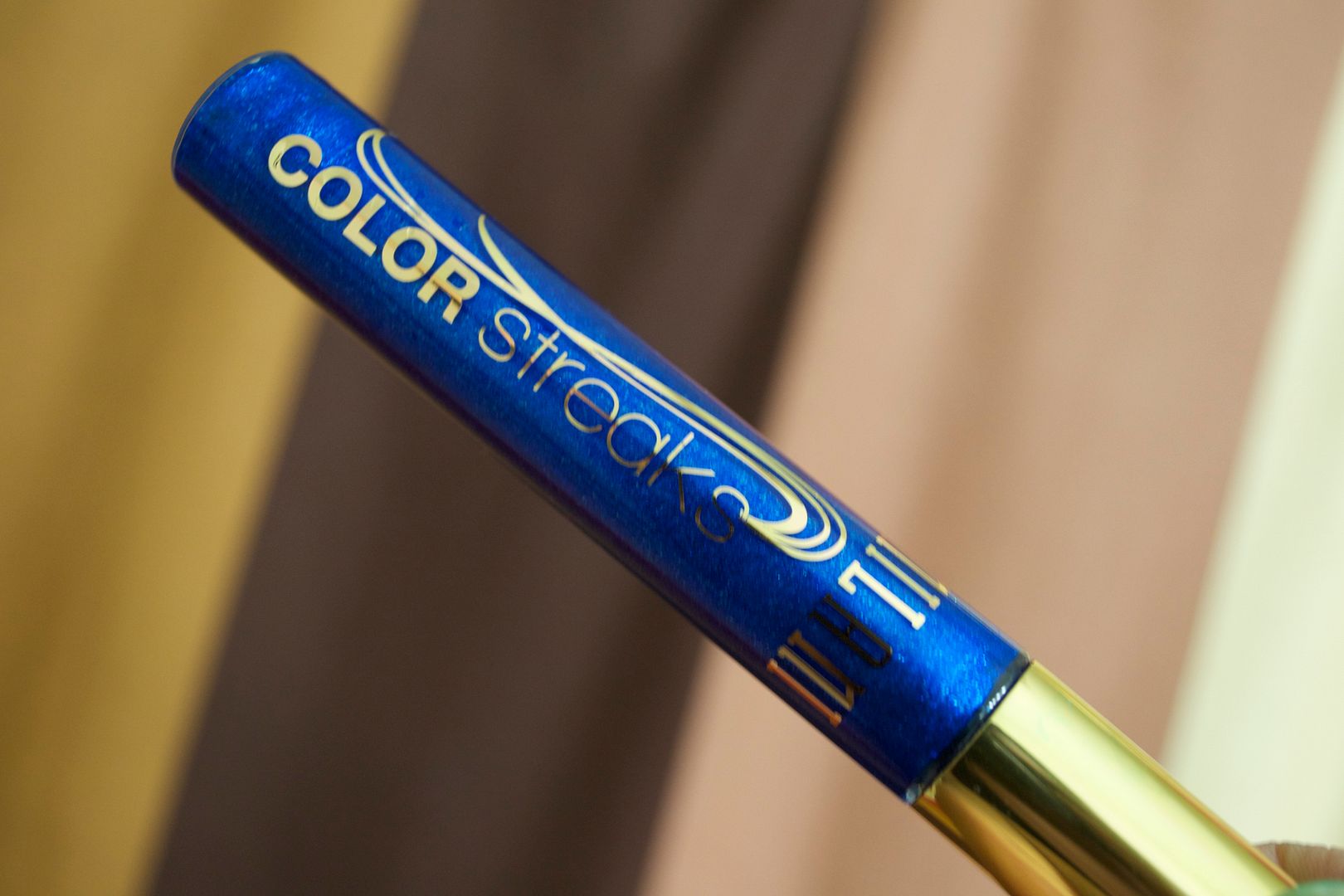 These were a July 2011-exclusive item but I've still been seeing them in stores so you may be able to grab a few. I believe they retail for around $7.99 or so. Simply put, these Color Streaks are hair mascaras.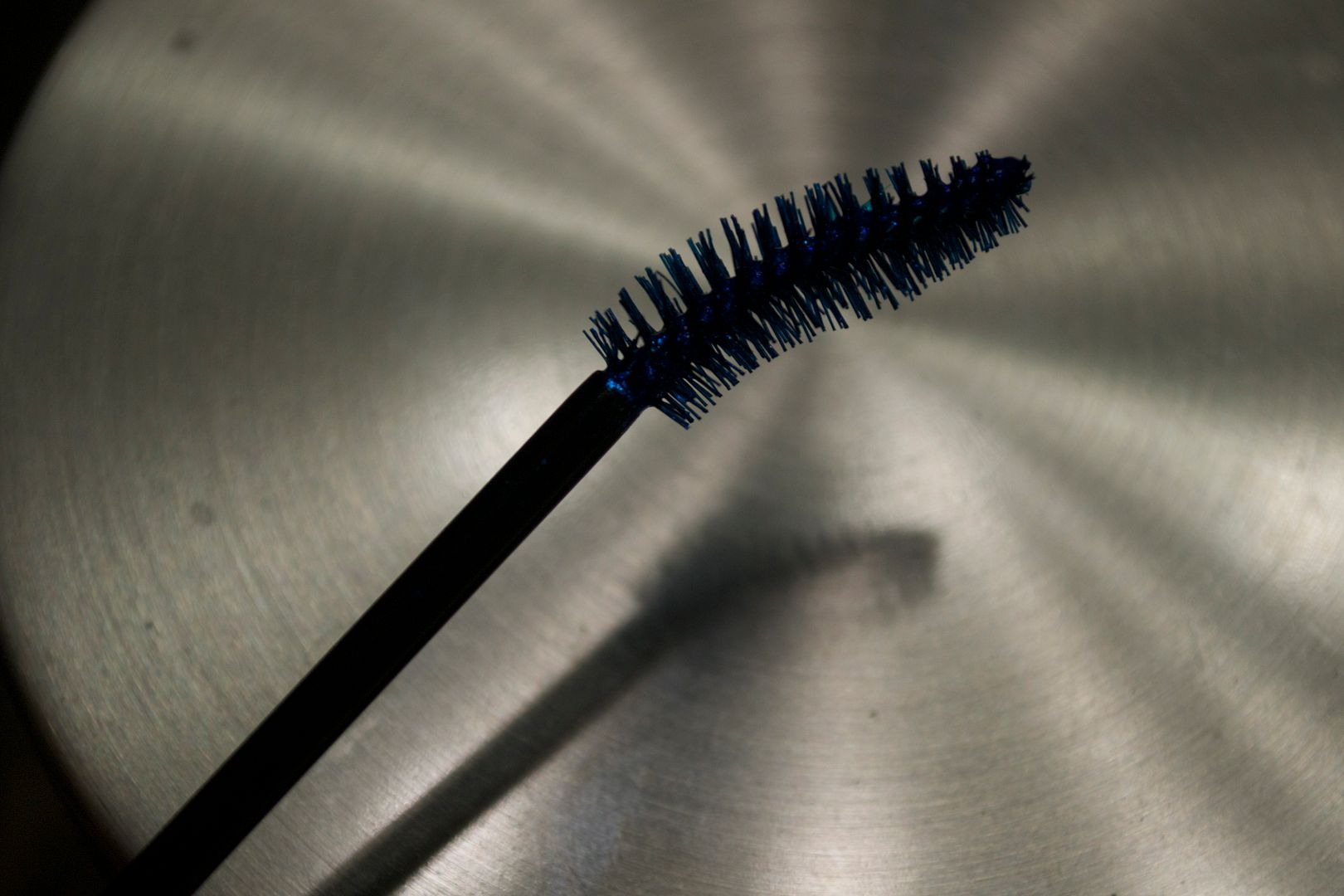 These little temporary tubes of hair dye can add a pop of color to your locks with just one stroke. Or ten. My belief is products like these really aren't made for my hair type. But considering that my hair type is pretty specific, I don't get offended by it. These are probably easier for guys and gals with straighter hair. That wasn't going to stop me for giving it a try!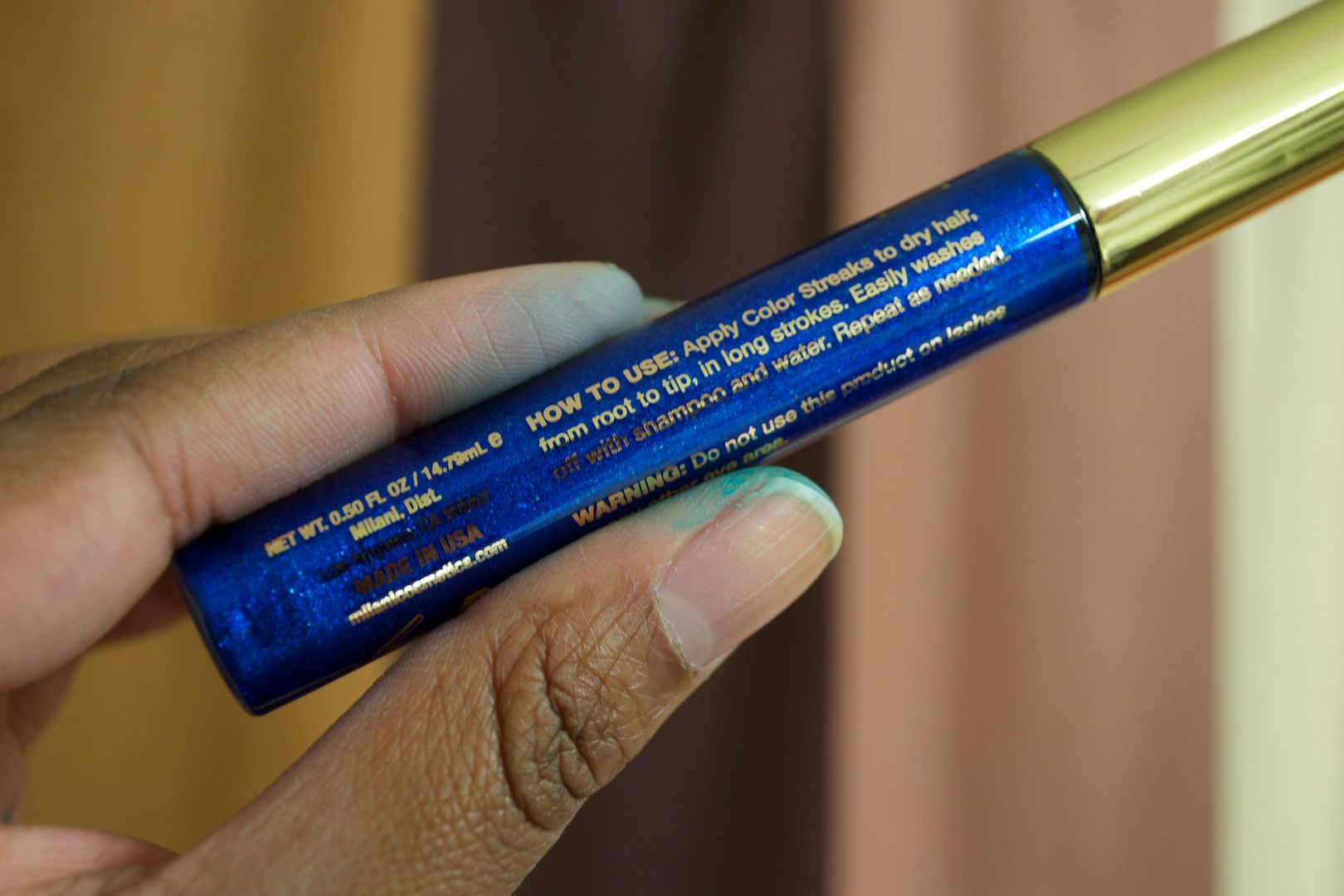 After some stained fingers….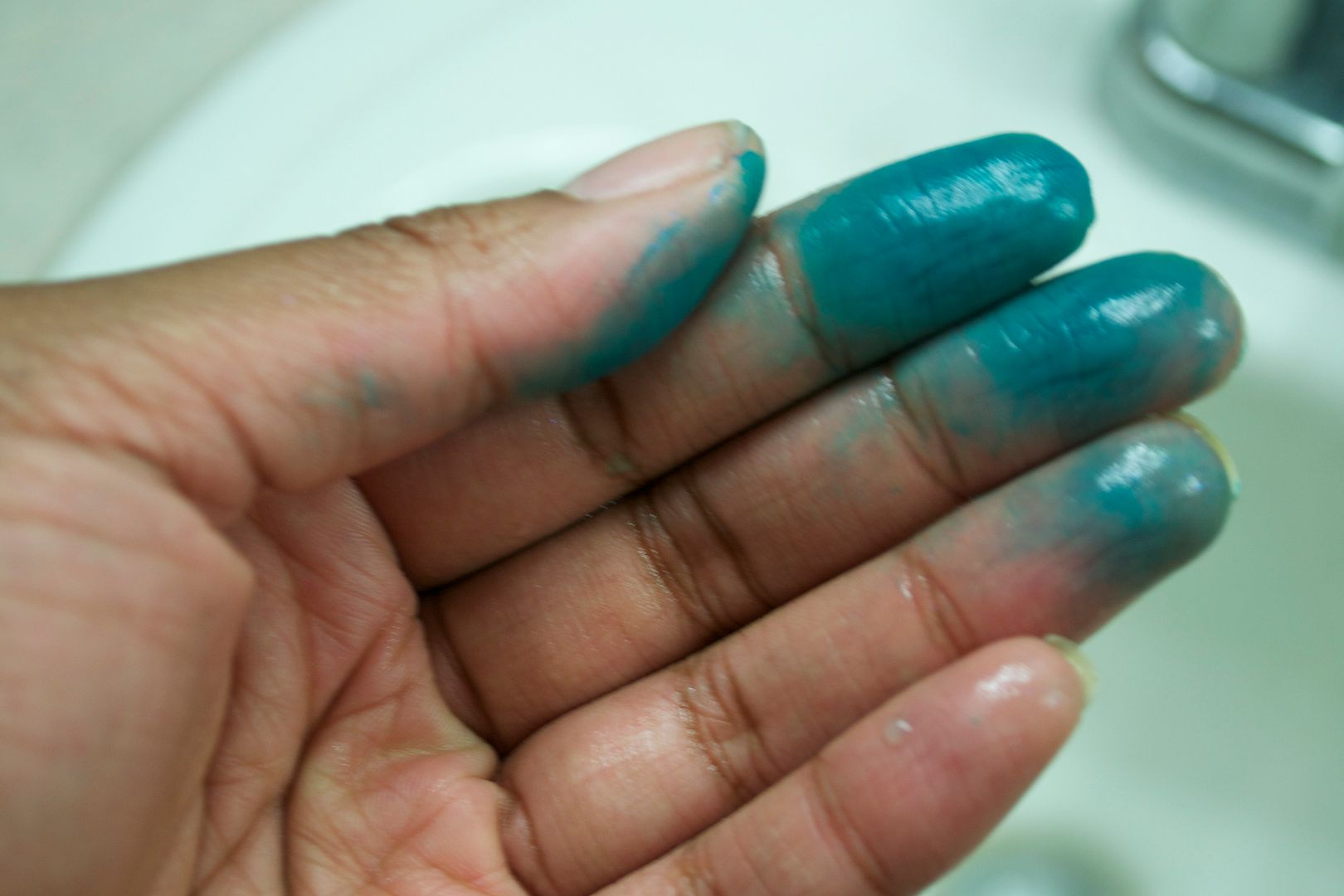 I had a few blue locs.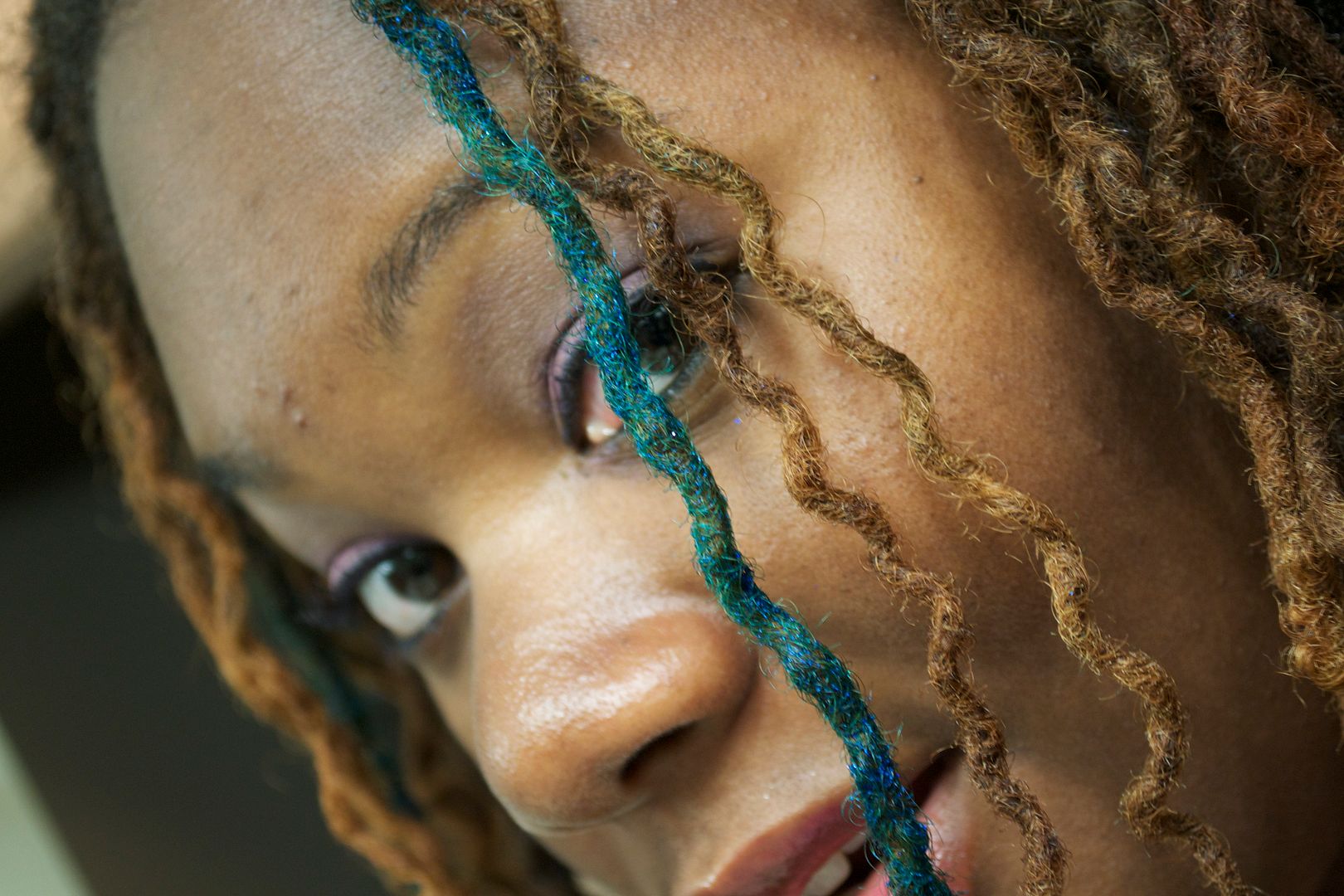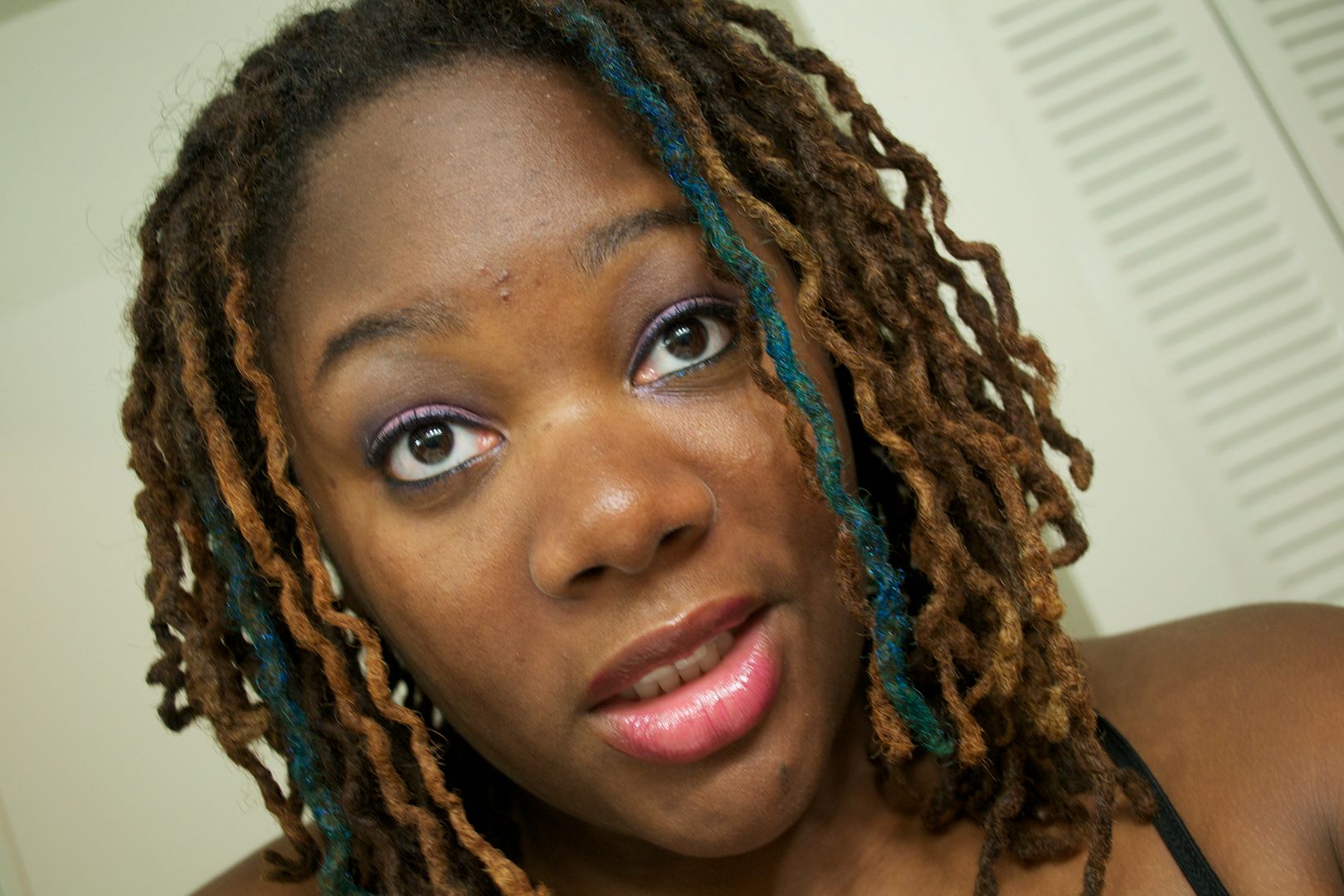 Which eventually turned green after a day at the beach.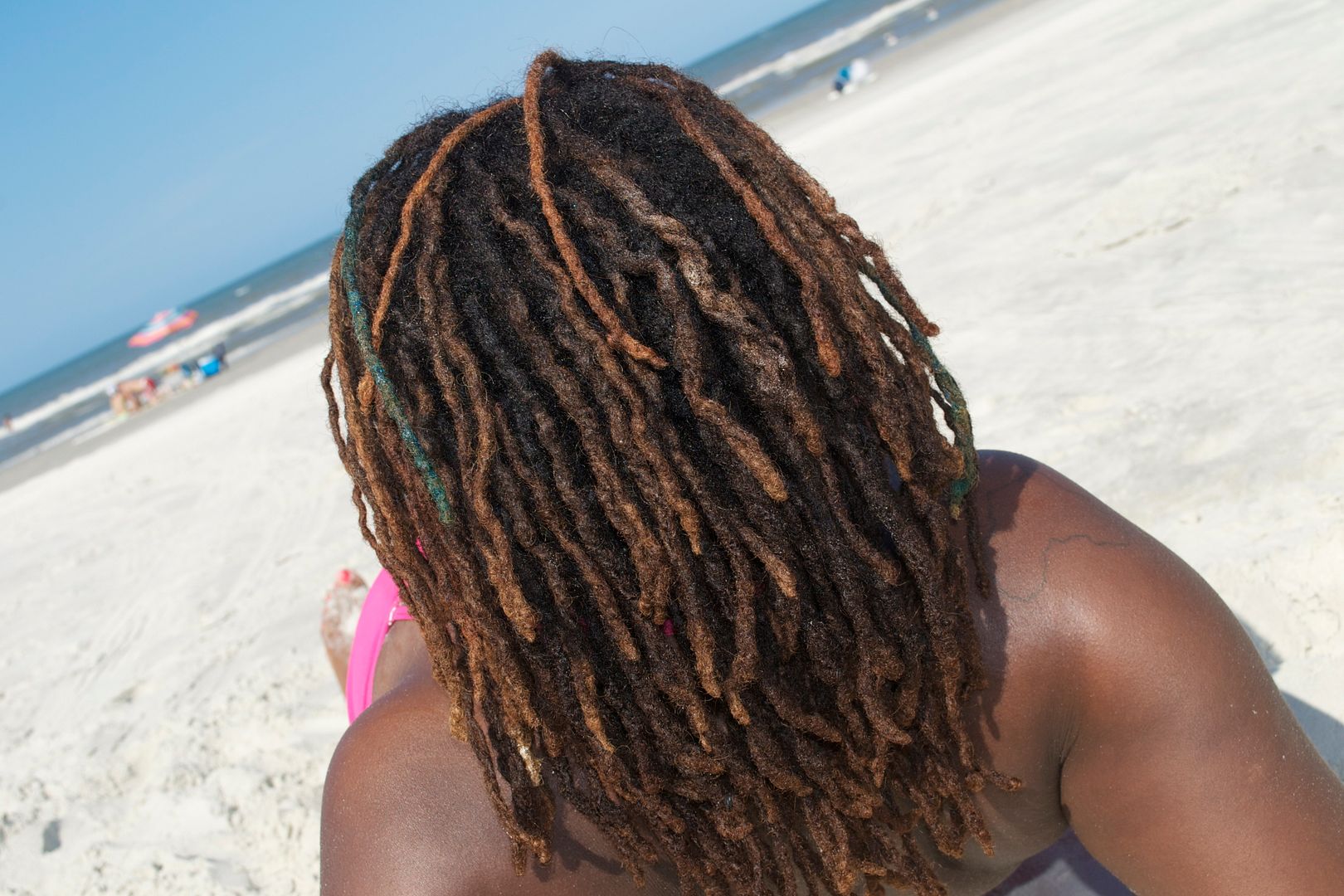 I absolutely loved the look. Then again, I'm the same gal that has dyed her hair red, orange and purple. The color washed out right after one wash. I wouldn't call it a "dye" because it certainly isn't as toxic as one. But if you're desirous of some quick color and can still find these, I'd say scoop 'em up.
And I know what you're thinking…this can't be used on the lashes. The consistency is slightly water-y and there is a memo on the tube that says not to do. Granted I'm a rule breaker but I don't mess with the ojos. 8)