Milani is hookin' us nail polish with some niiiiice polishes from their Fast Speedy Dry department and I couldn't be happier. I have become such the nail polish addict these days. I could very well morph Clumps into a nail polish blog but I love mascara too much. And blush. And eye shadow. And skincare. So yeah. Clumps will stay a BEAUTY blog but hope you don't mind the influx of nail polish posts. Something tells me you don't. 8)
And 'scuse the left/right hand pics. From now on, my right hand be the only one that makes its appearance for nail polish swatches. Woot!
White On The Spot is just…white. Nothing fancy here. It's difficult to work with like most white nail polishes. It's streaky but a third coat should even it out. The formula was a little watery for me – hence the sipping in my cuticles.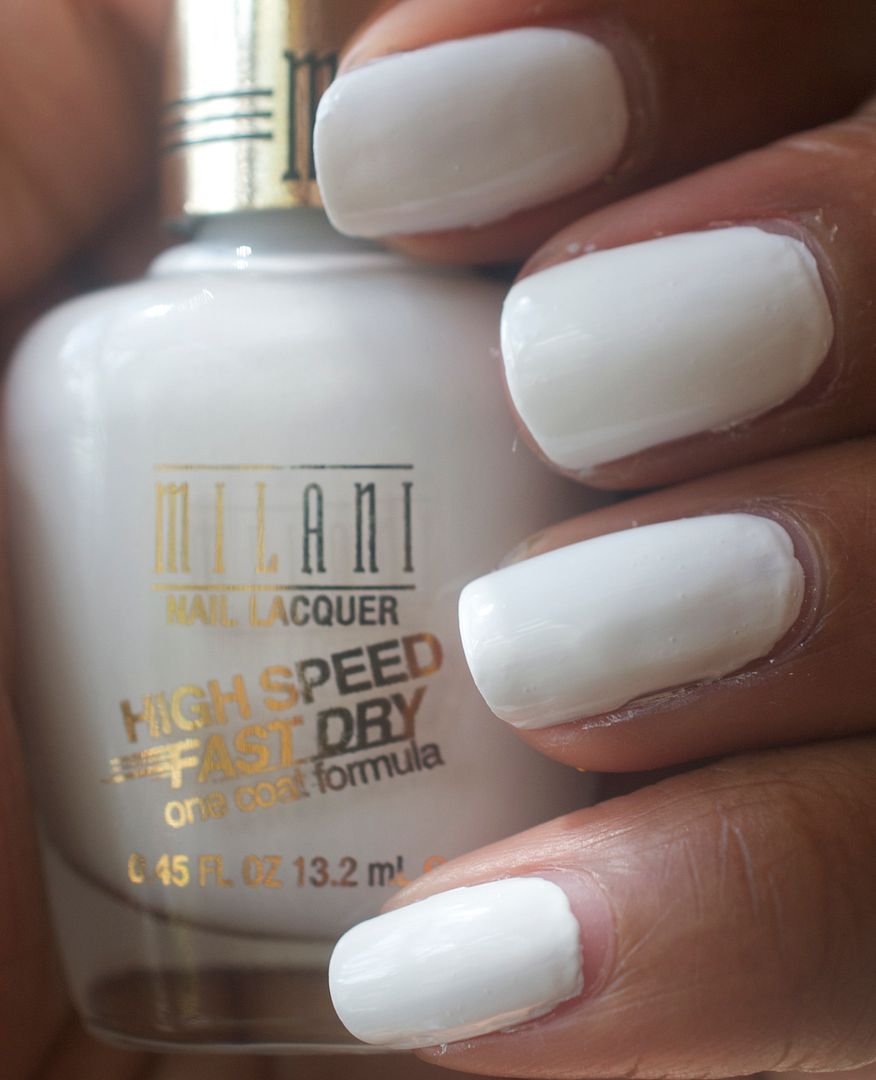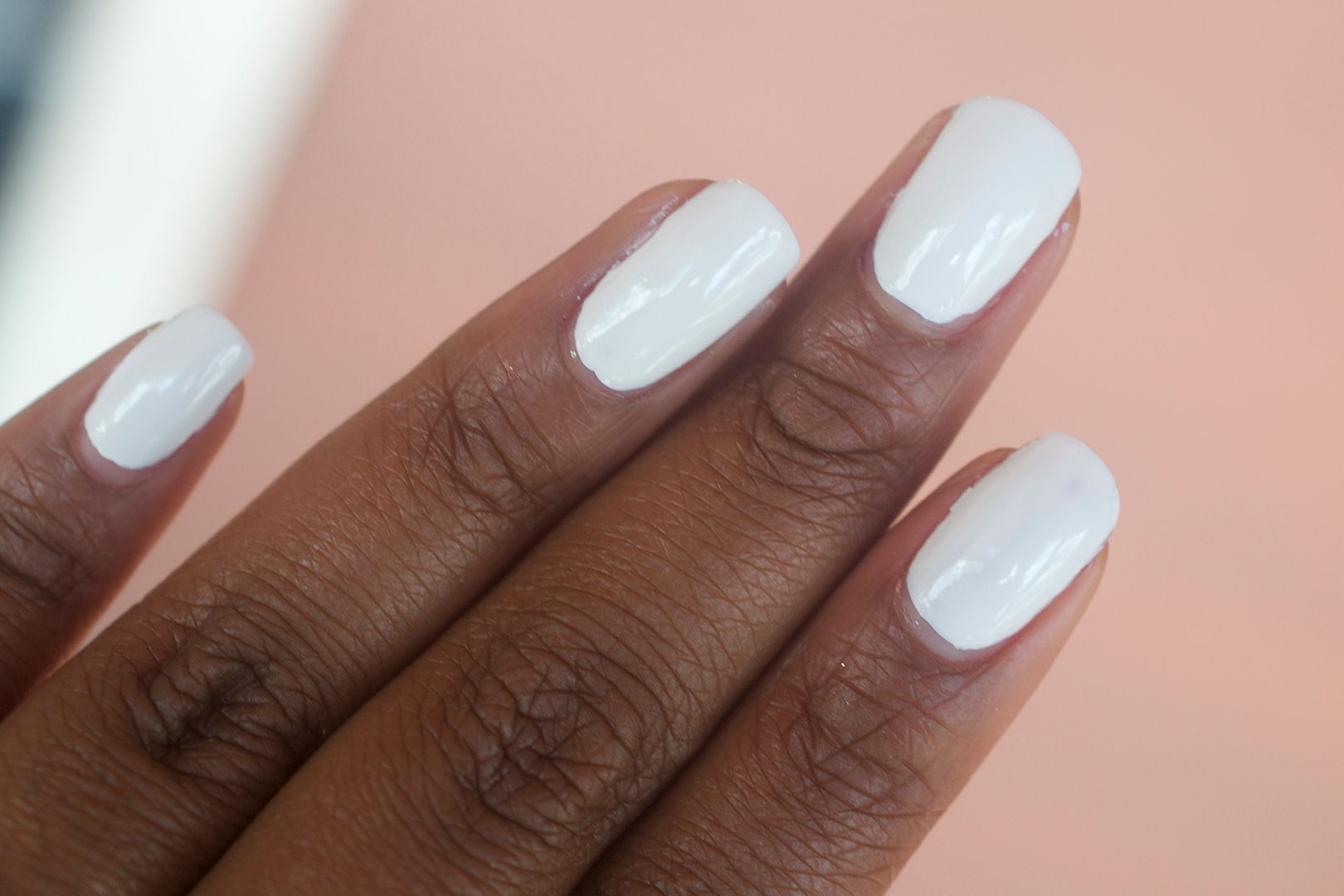 Yellow Whiz is what I would call a bright buttercream. I love just about all yellow polishes that I come across and this one is no different.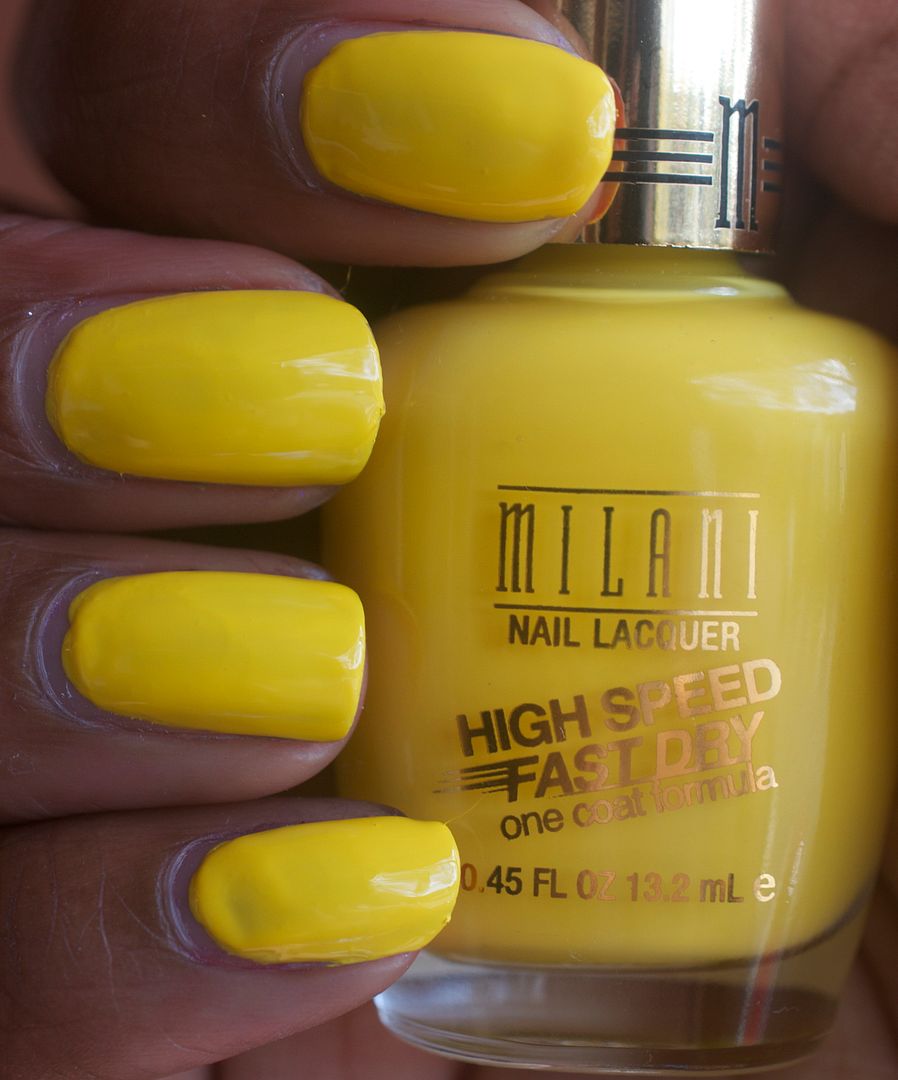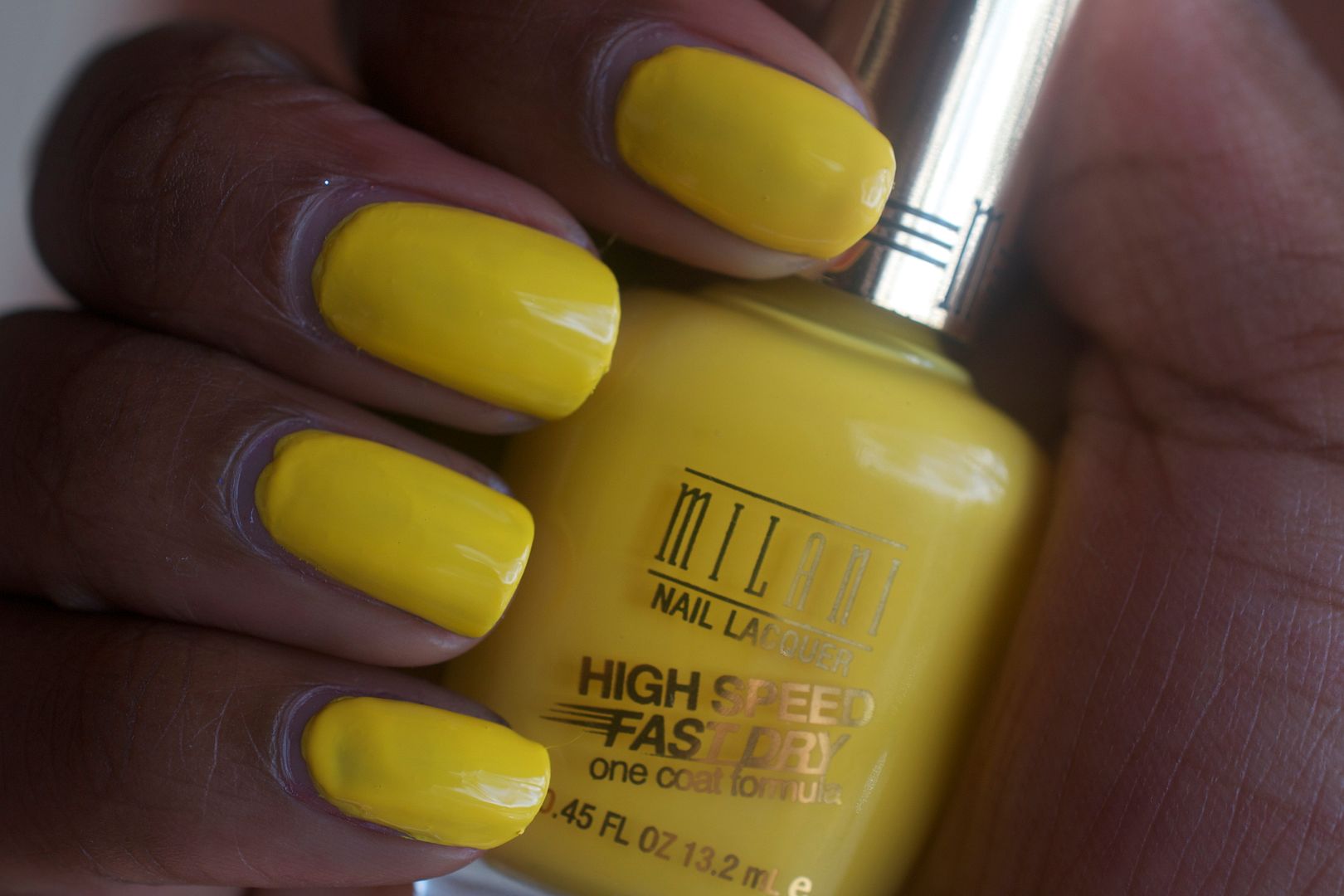 Fast Fuchsia Pink is a bright raspberry that looks beautiful. It's creamy and wonderful and is my ideal kind of pink. With my hating the color pink and all, the ones that have blue undertones are the only ones that I can deal with looking at for more than 2 minutes.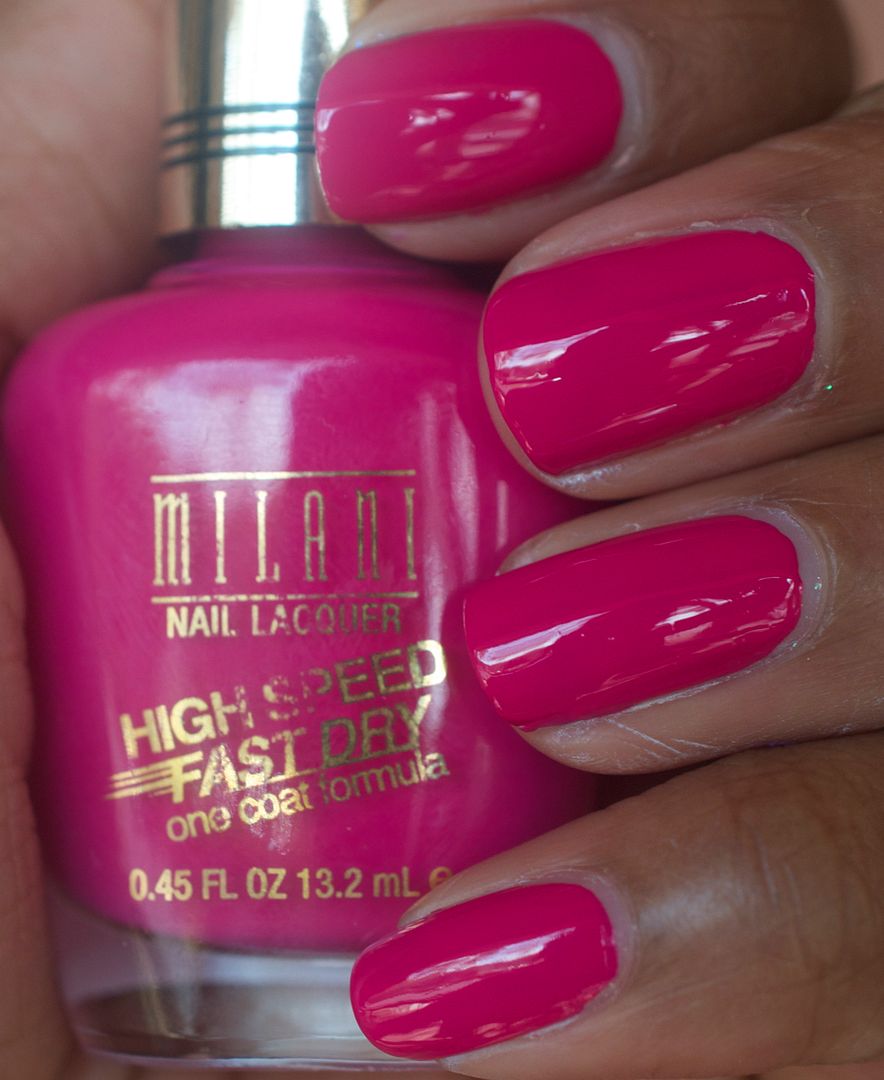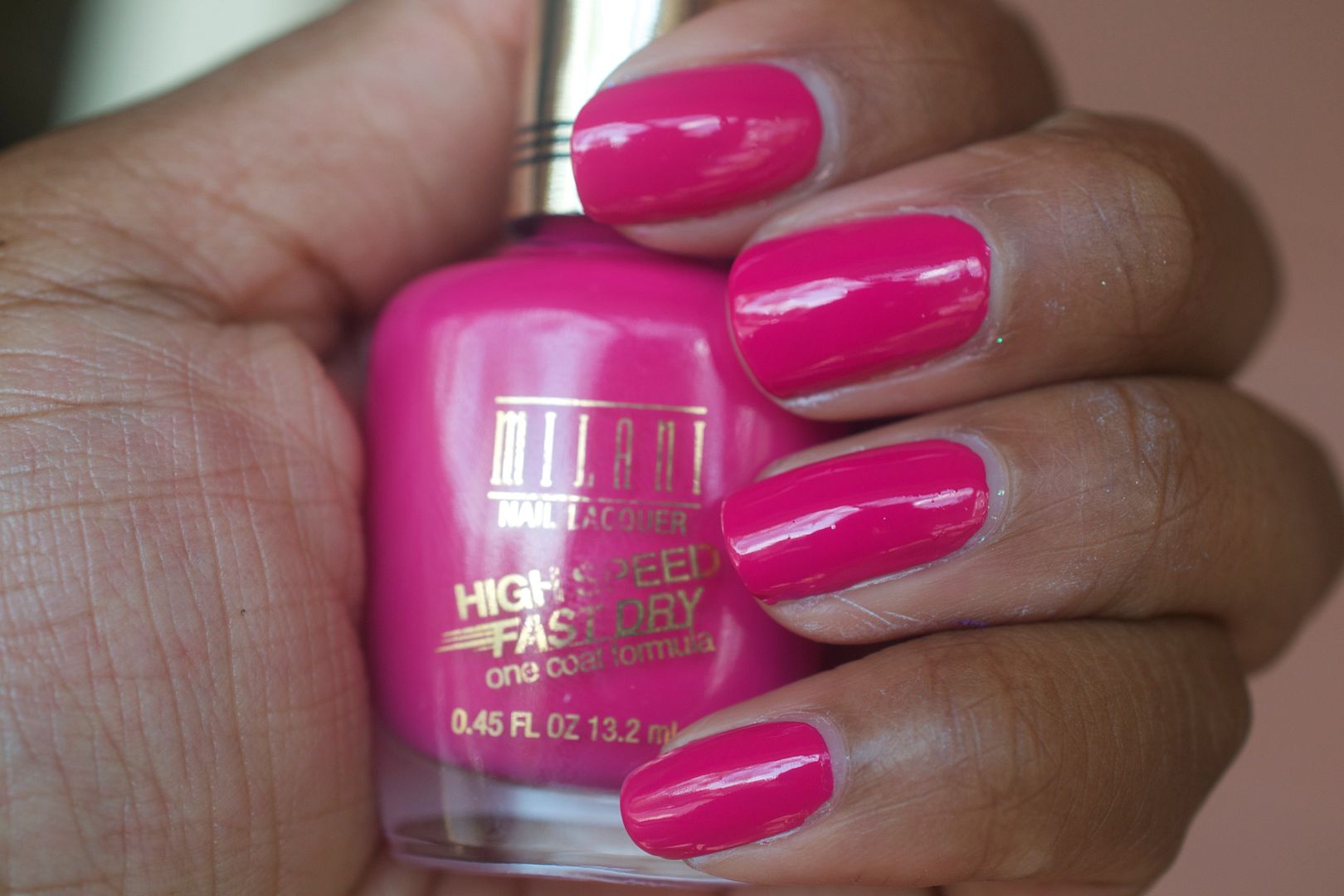 Violet Dash is a creamy lilac that would photograph nicely for me. Crazy how natural lighting can make some colors (like blues, greens and purple) act so strangely for my camera.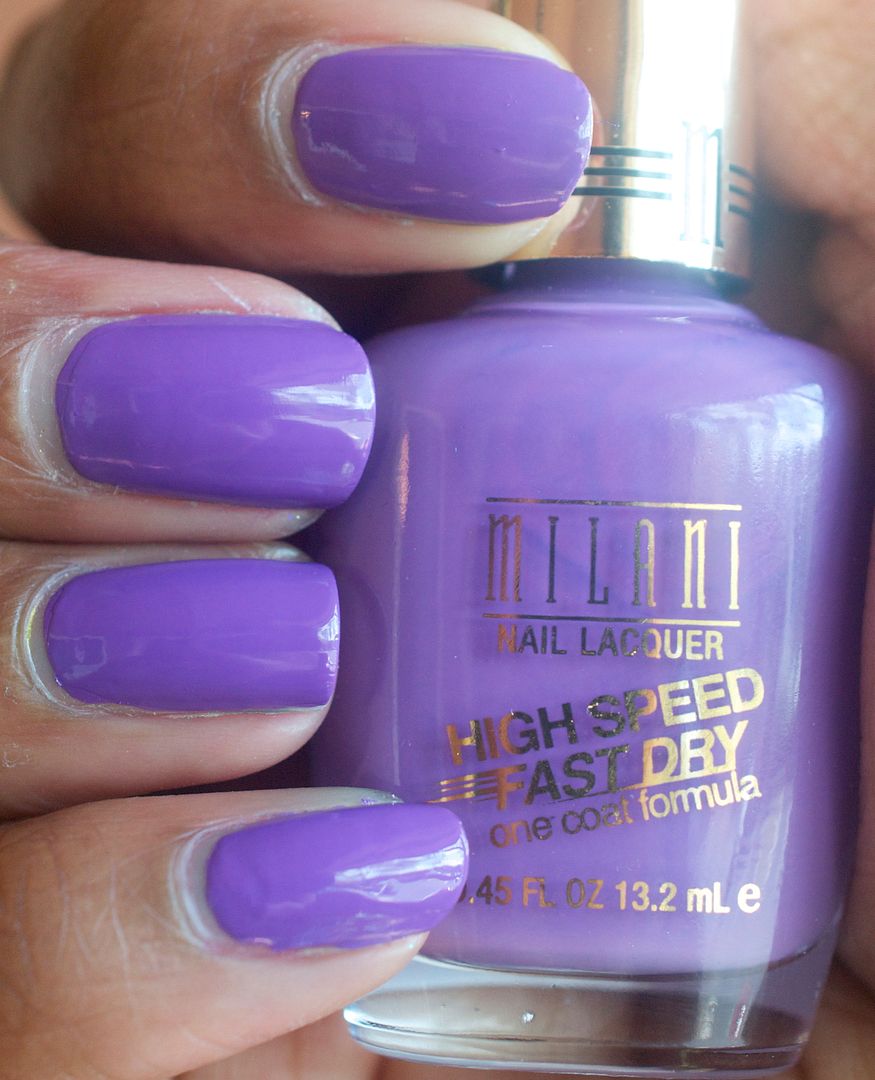 In real life, Purple looks like this: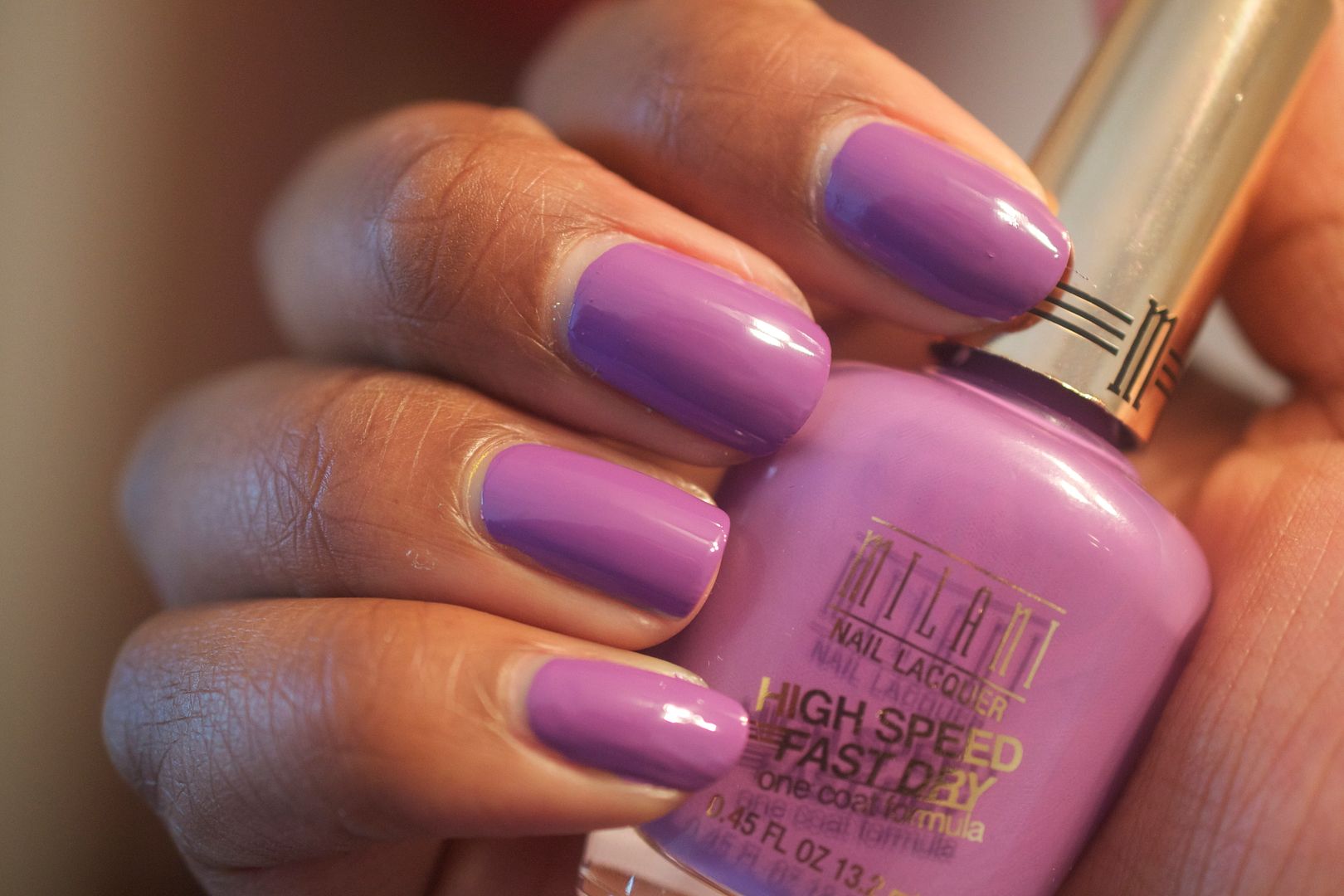 Hot Pink Frenzy is a coral mixed with magenta. Such a pretty summer pedicure color this polish will be. I loooove it!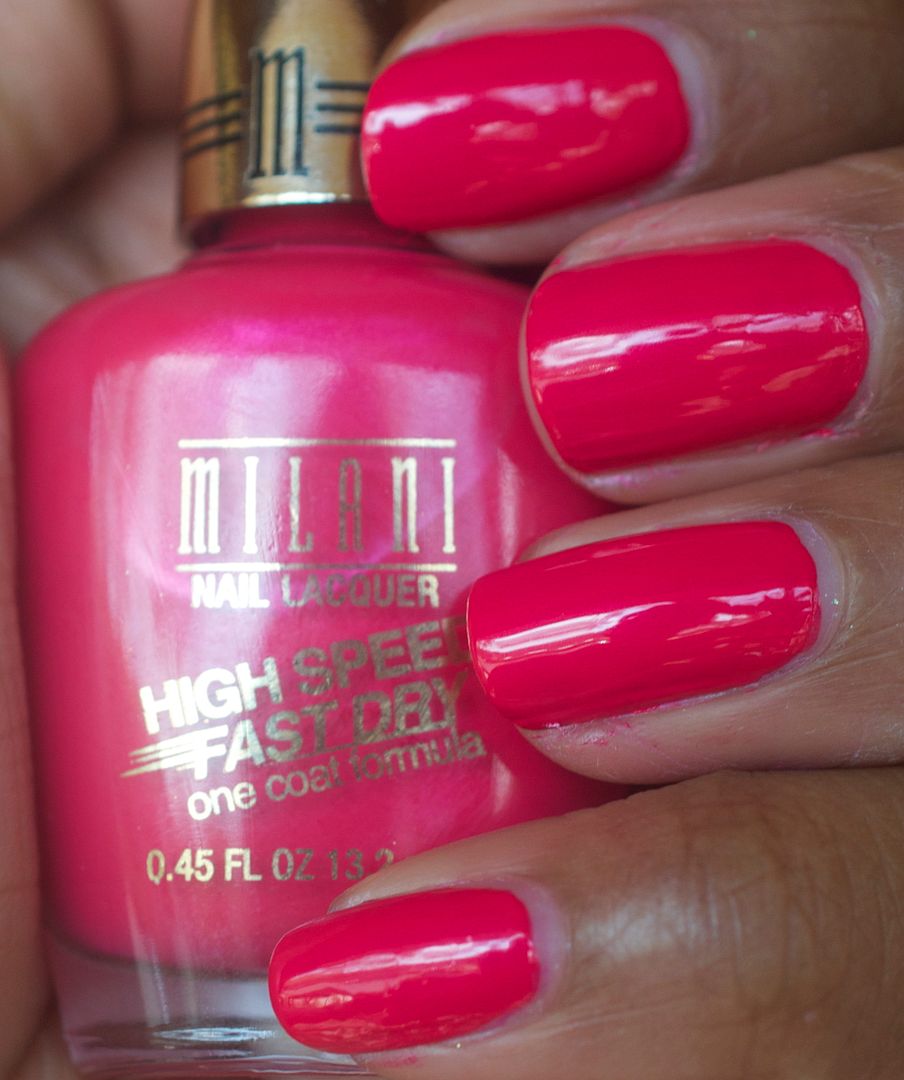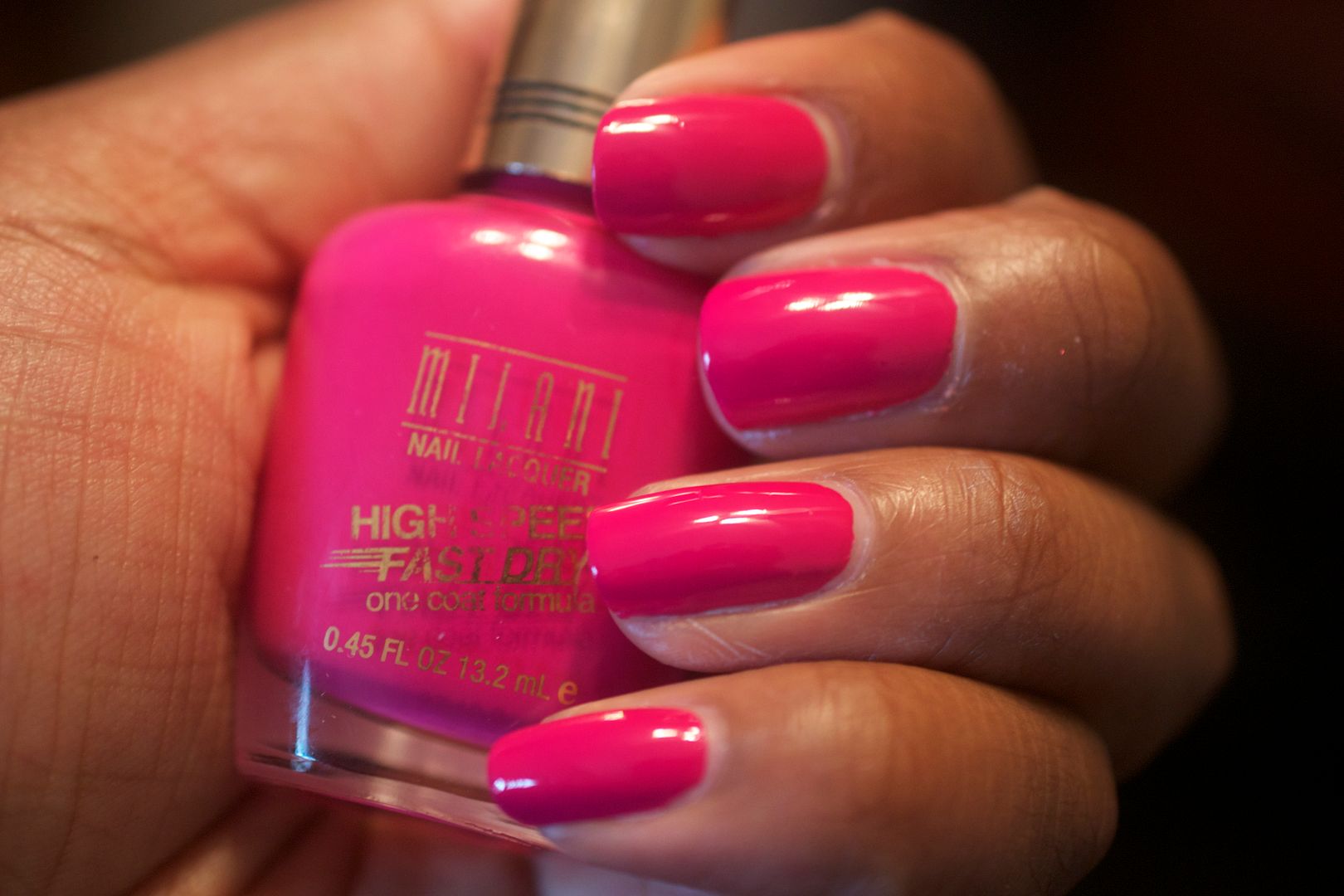 Jiffy Orange is a bright tangerine. It's spunky, bright and perfect for the season!.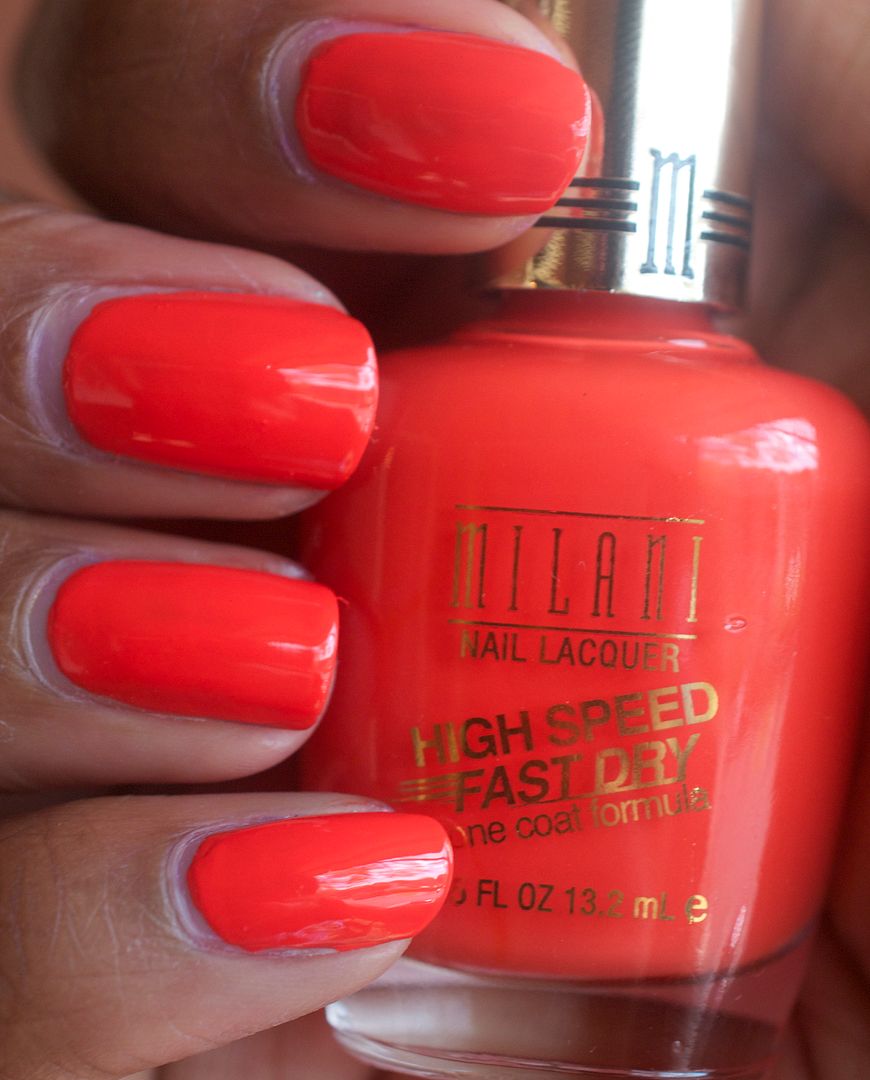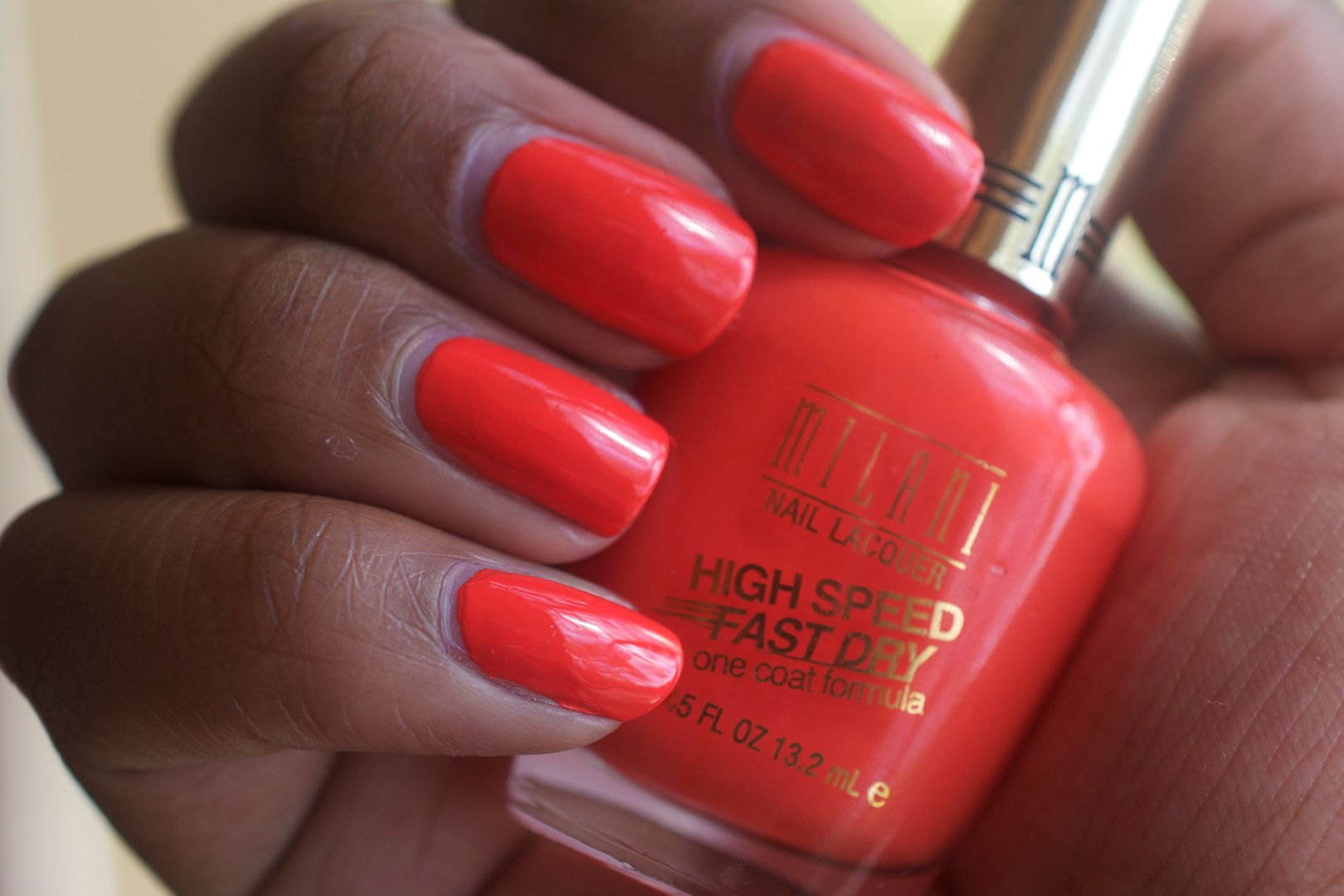 Rapid Cherry is just a blue-toned red.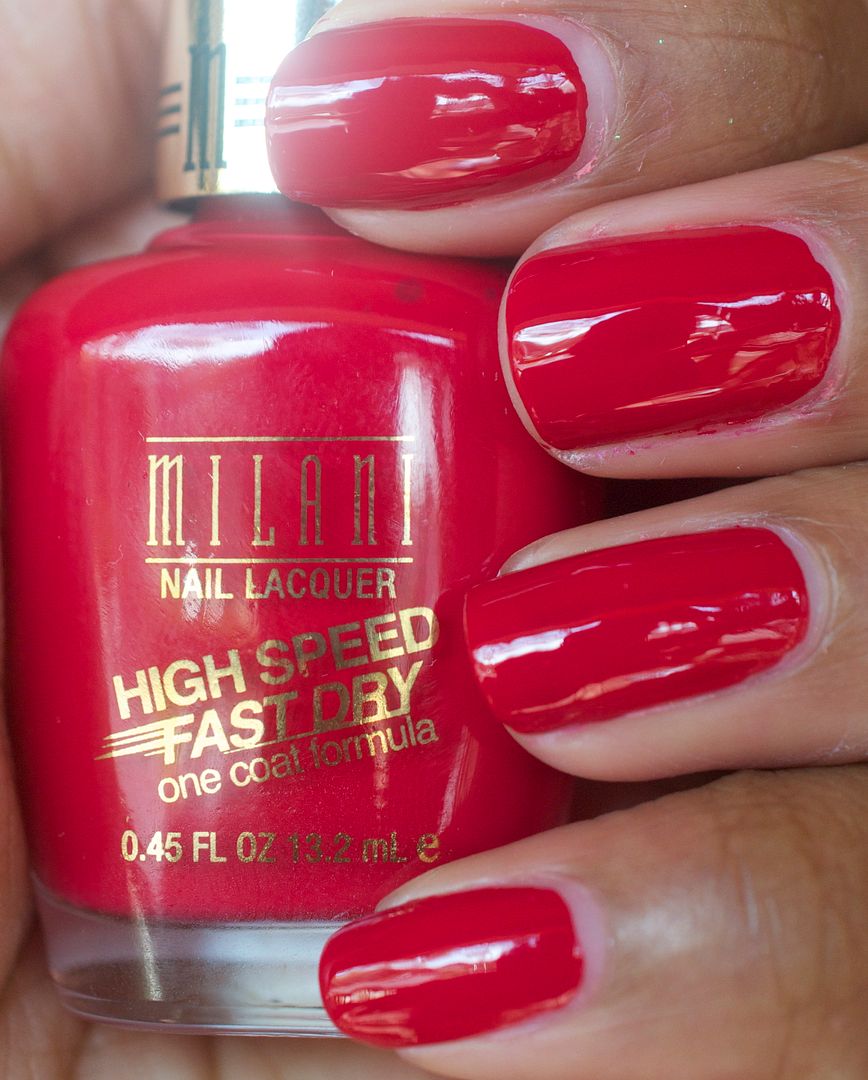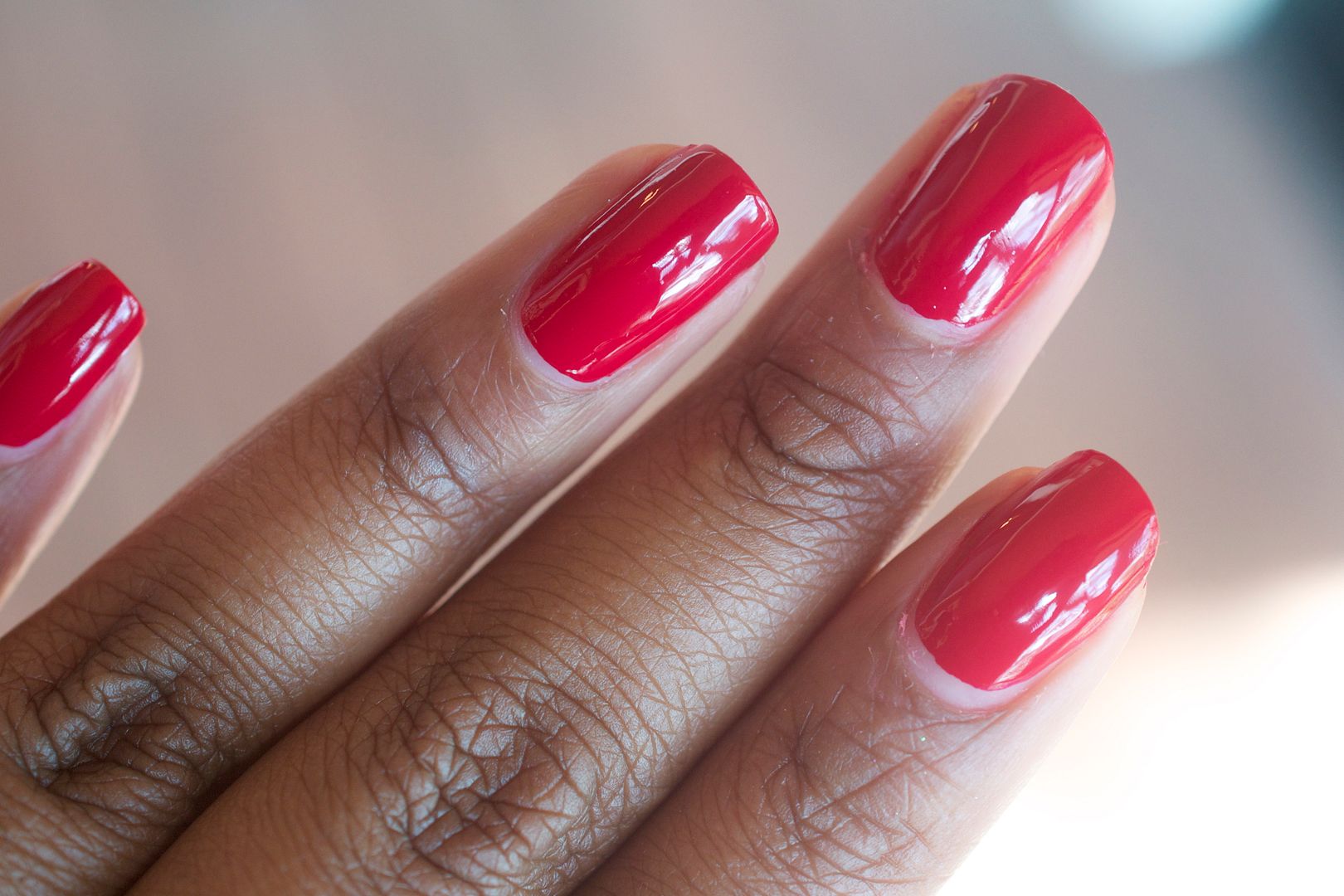 Black Swift is a rich and pigmented black.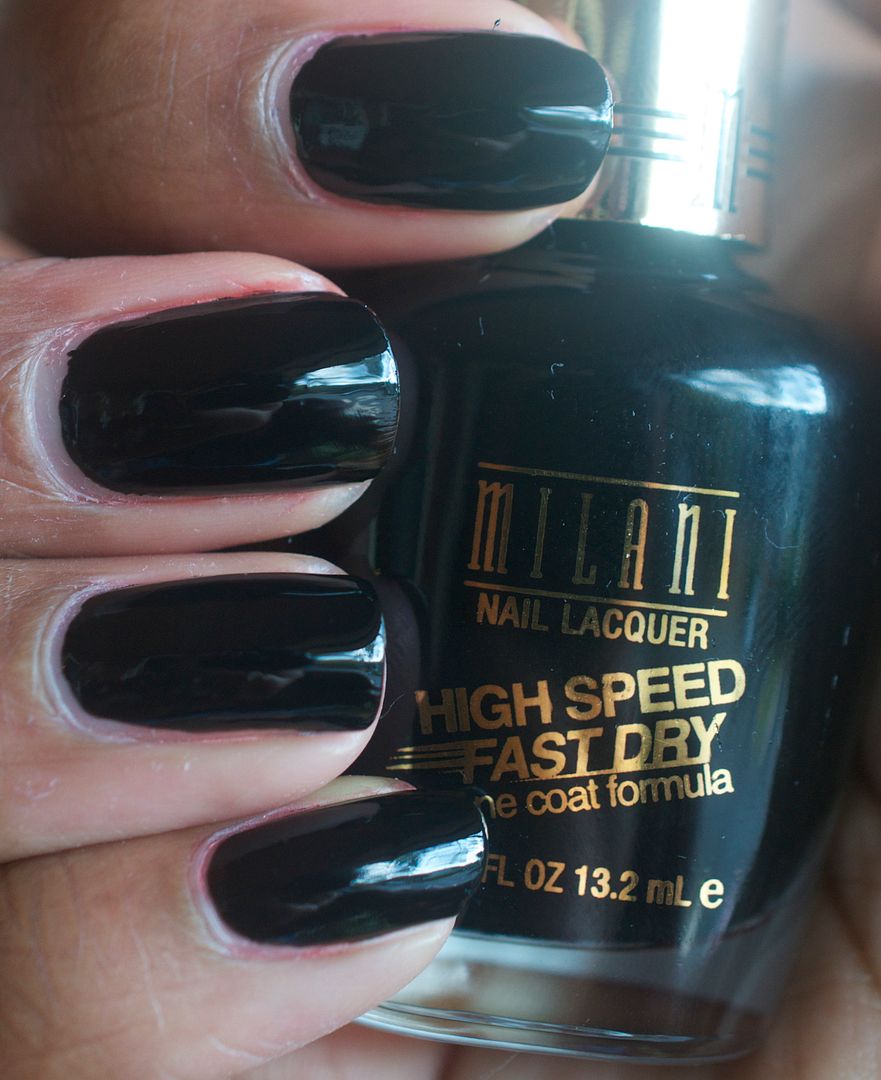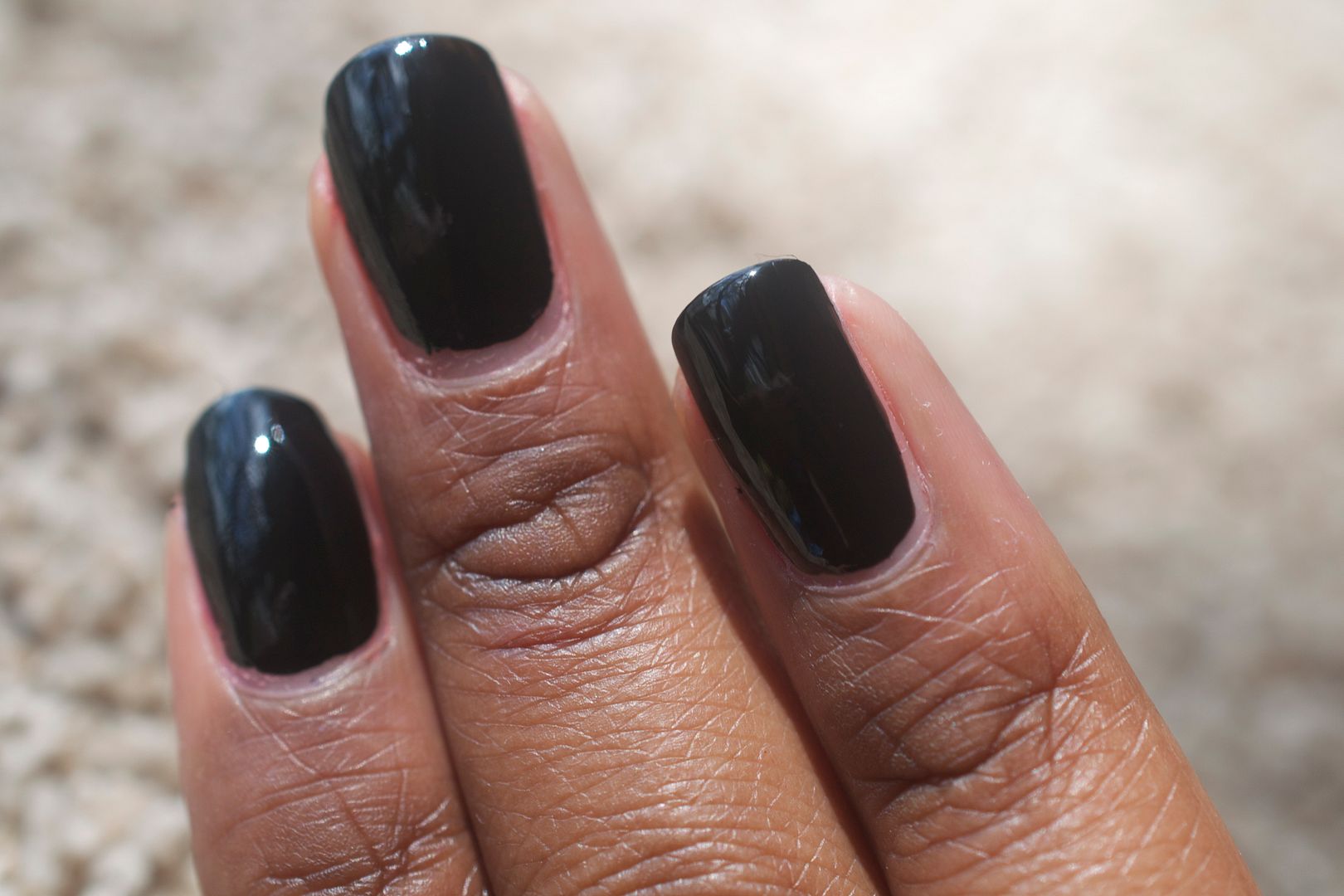 While these polishes aren't terribly unique, they are perfect additions to Milani's polish line-up. I wouldn't say that the formula dries quickly though. Although I applied 3 coats for each polish, I waited a few minutes after applying the the first to see how quickly they tried and nope…it wasn't fast. But no biggie there. I apply fast drying top coats anyway. The overall formula for these was pretty thick so your best bet is to take your time when applying these.
You can scoop 'em up from your drugstore and Milani.com for $4.99
Amor de Lacquer….the series all about nail polish and nail care! Send your requests,
suggestions and ideas to Brittany@ClumpsOfMascara.com.