I've had my eyes on those Milani Lip Flash pencils for quite some time. I finally dropped a good $6.99 on one at Walgreens and it's taking EVERYTHING in me to not go back and scoop up more. This pencil is ah-freaking-mazing!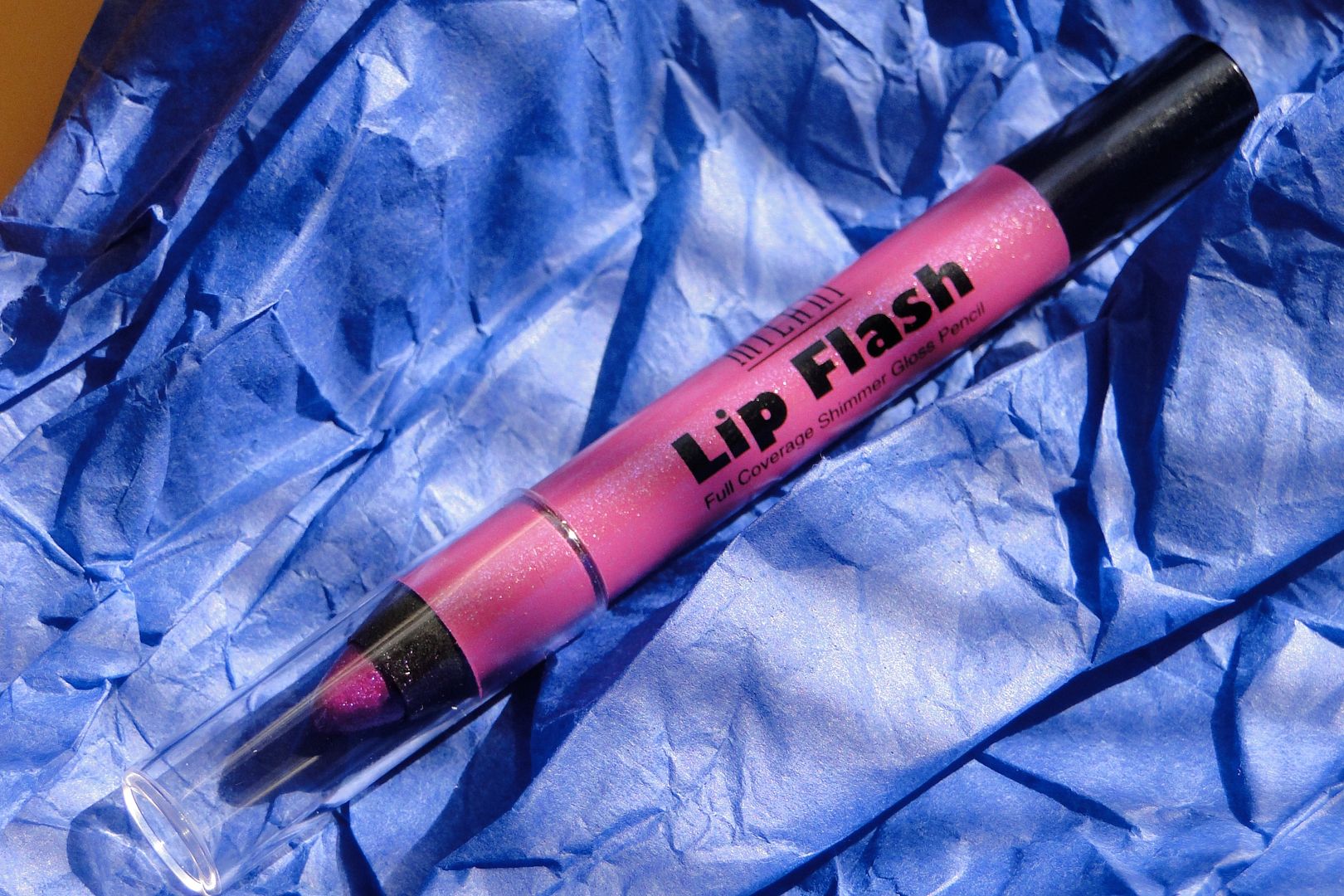 Okay, I'll calm down…
First things first, here's what Milani says about 'em.
"The electric lip look is defined with highly pigmented flashy shimmer colors. Create news worthy lips with extra glossy, high color coverage and moisture rich ingredients. A sharpenable, easy to use, anti-feathering and nontacky lip gloss pencil." (source)
I was a bit skeptical, at first. Because just HOW moisturizing could a jumbo lip pencil be? Girl…it almost feels better than your average lip gloss. I'm not lyin'. I grabbed the shade In A Flash and was shocked at how pigmented it was.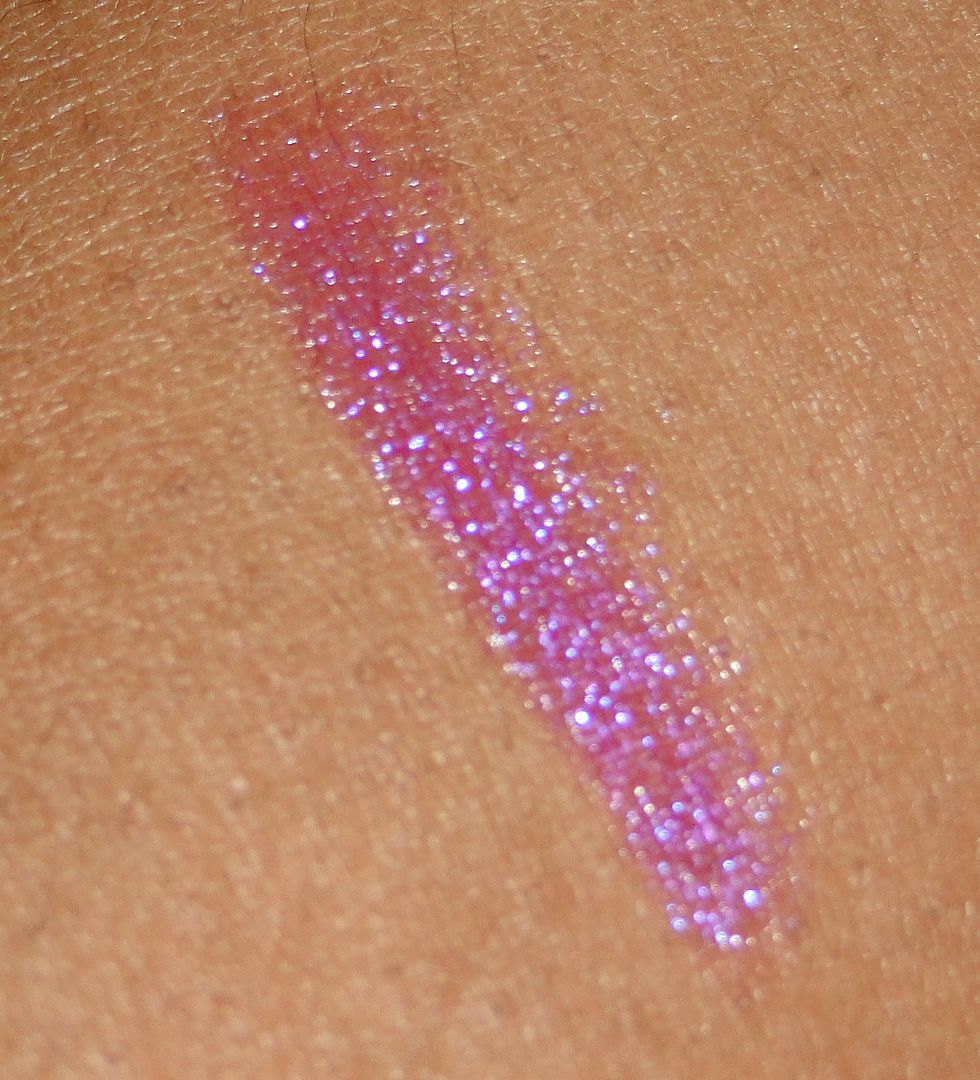 Not bad, uh? It almost reminded me of MAC's Fantabulous Dazzleglass. Minus the super glossy effect. It did well on the lips too.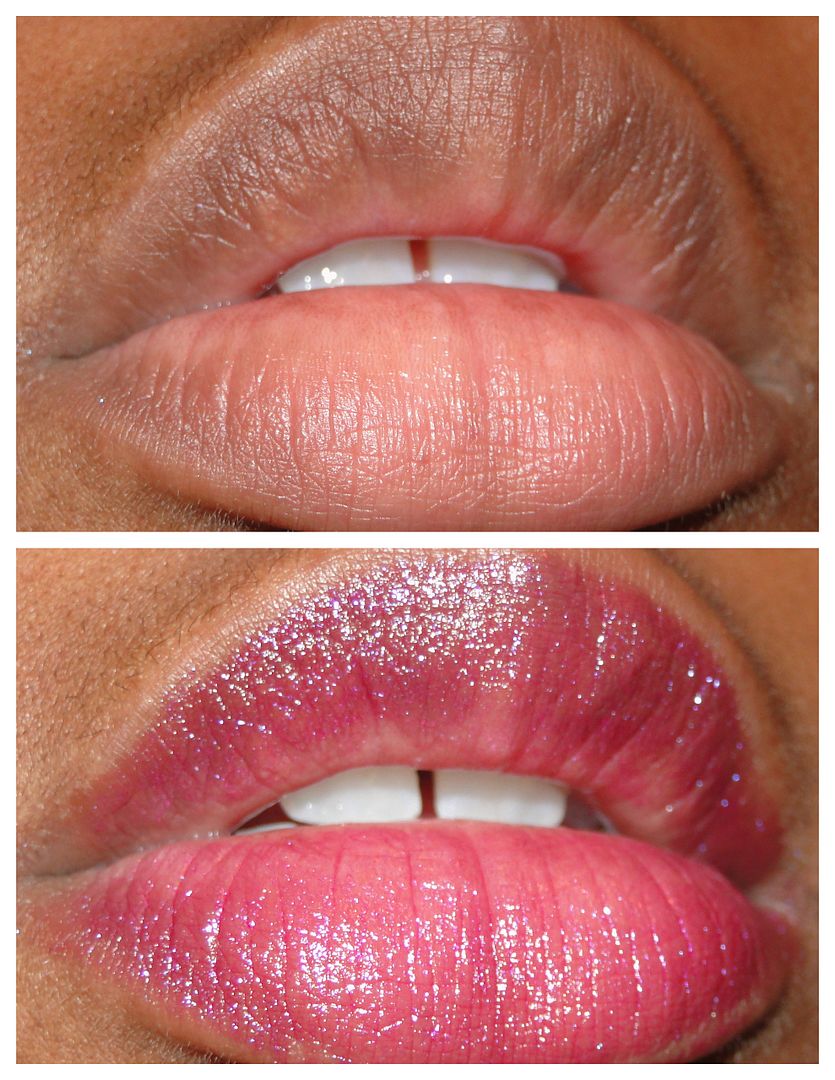 A few days have passed and I am still wearing In A Flash. Then I realized it was getting a little low on me. Um, just exactly how am I supposed to sharpen this thing?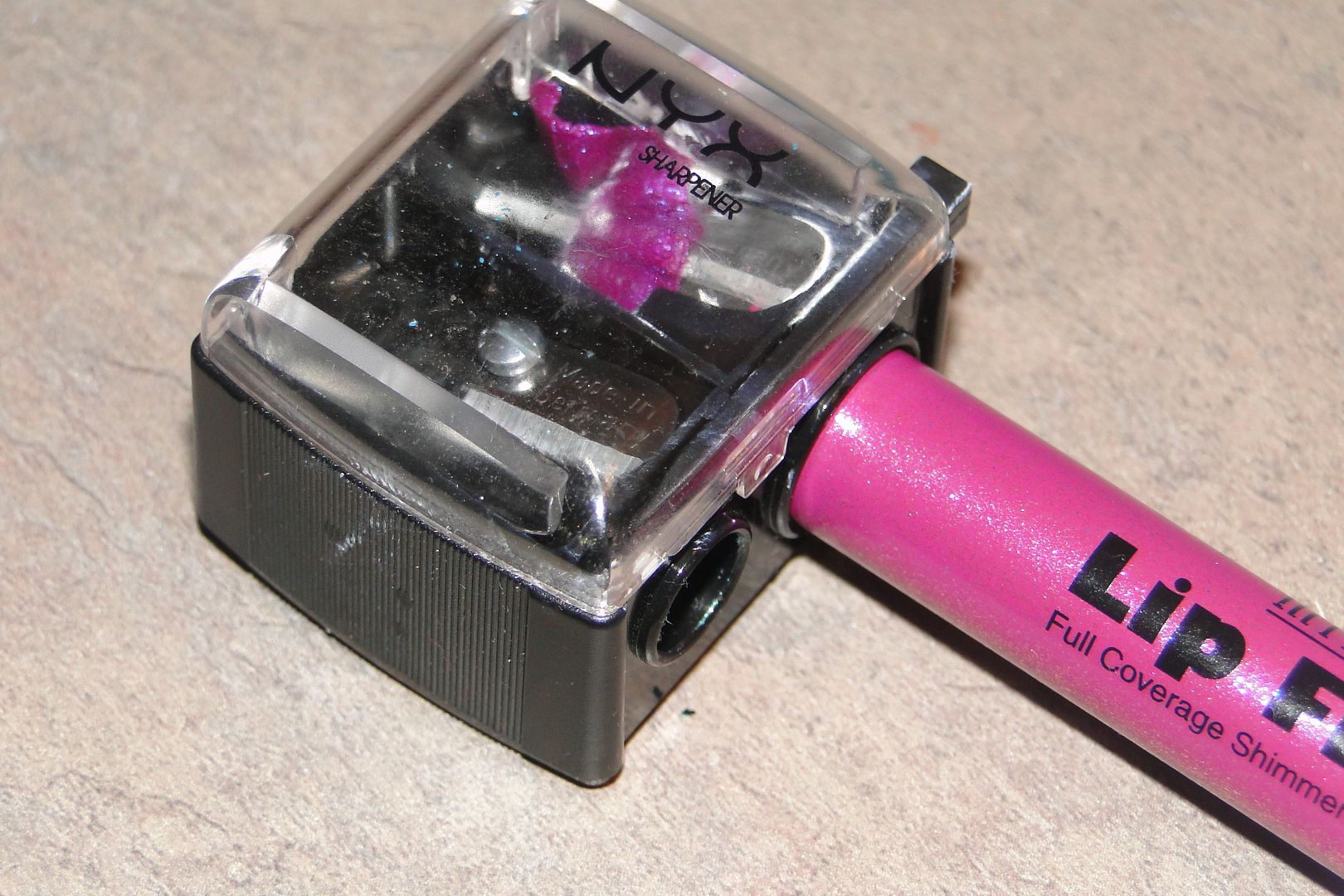 Good thing I just HAPPENED to have a NYX sharpener around as a regular sharpener was a little too small. I didn't recall seeing any Milani sharpeners at Walgreens so I think this would be a better buy if they did have them available. Or even better, a built-in sharpener!
In the meantime, I'll be picking a few more of these up. I am in love! Even more so because I can just toss them in my purse and keep on truckin'…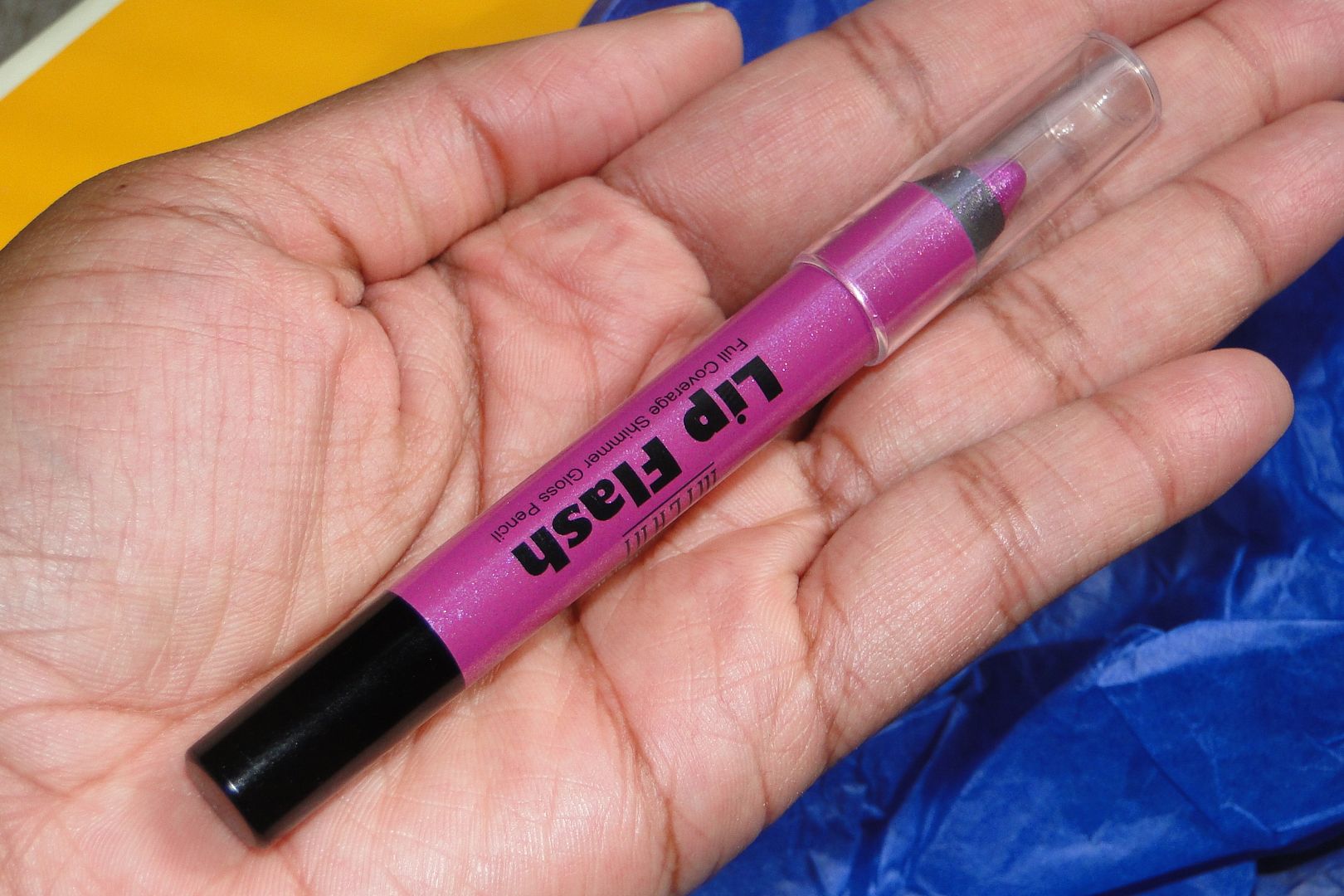 Have y'all tried these yet? If you are having a hard time finding them in your drugstores, you can buy them online. Hollers!