Anyone ever watch the show Hoarders? Centered around people who "hoard" items, this show takes you on a journey inside the mayhem that these people live in. While shocking, it's always sad because usually the hoarder had a breaking point in their lives that MADE them hold on to material things. Sometimes it's the death of a loved one, feeling abandoned after their kids move away or divorce.
Anyway – I have a girlfriend who has me thisclose to calling Hoarders on her. She hasn't had any recent traumatic events in her life but she hoards more makeup than anyone I know. She has a collection of more than 200 blushes that she doesn't even use because she says they are "too pretty to touch". That's right. 200 perfect blushes that have never touched her cheeks. When I showed her these new Milani Illuminatizing Powders, she shrieked and told me she couldn't wait to add these to her "Too Pretty To Touch" collection.
Crazy, right? Don't worry. Said friend doesn't mind that I put her story on blast. She assures me that there are probably hundreds of beauty hoarders out there. Eeek!
Beauty hoarder or not, if you're a Milani fan, you're going to love these. Milani is doin' it BIG this season girlfriends and if you didn't know, you better ask somebody. These Illuminating Face Powders are ah-mazing.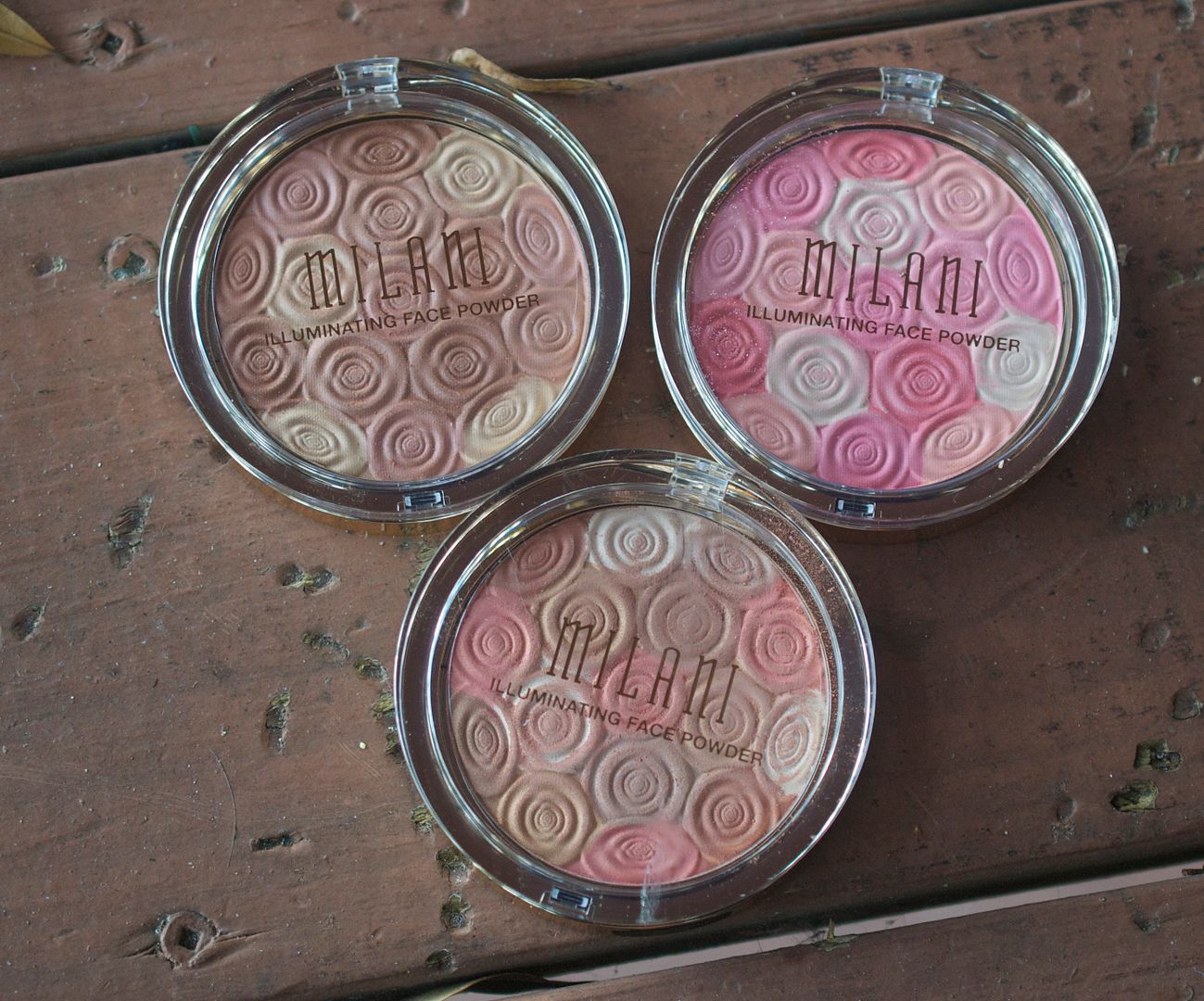 Gorgeous, right?
These babies can be used as a highlighter, bronzer or blush. Whatever fits your fancy.
First up is Amber Nectar…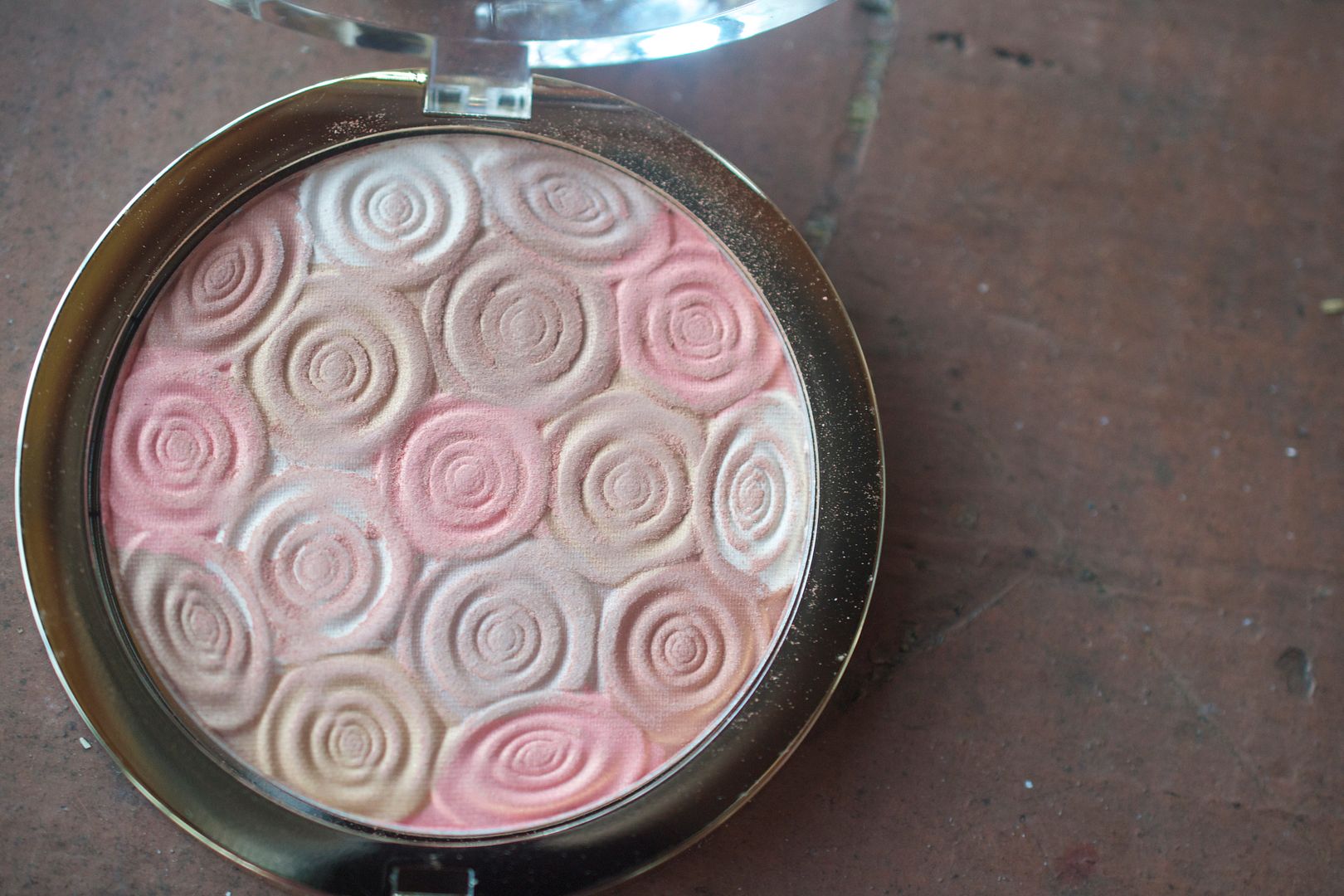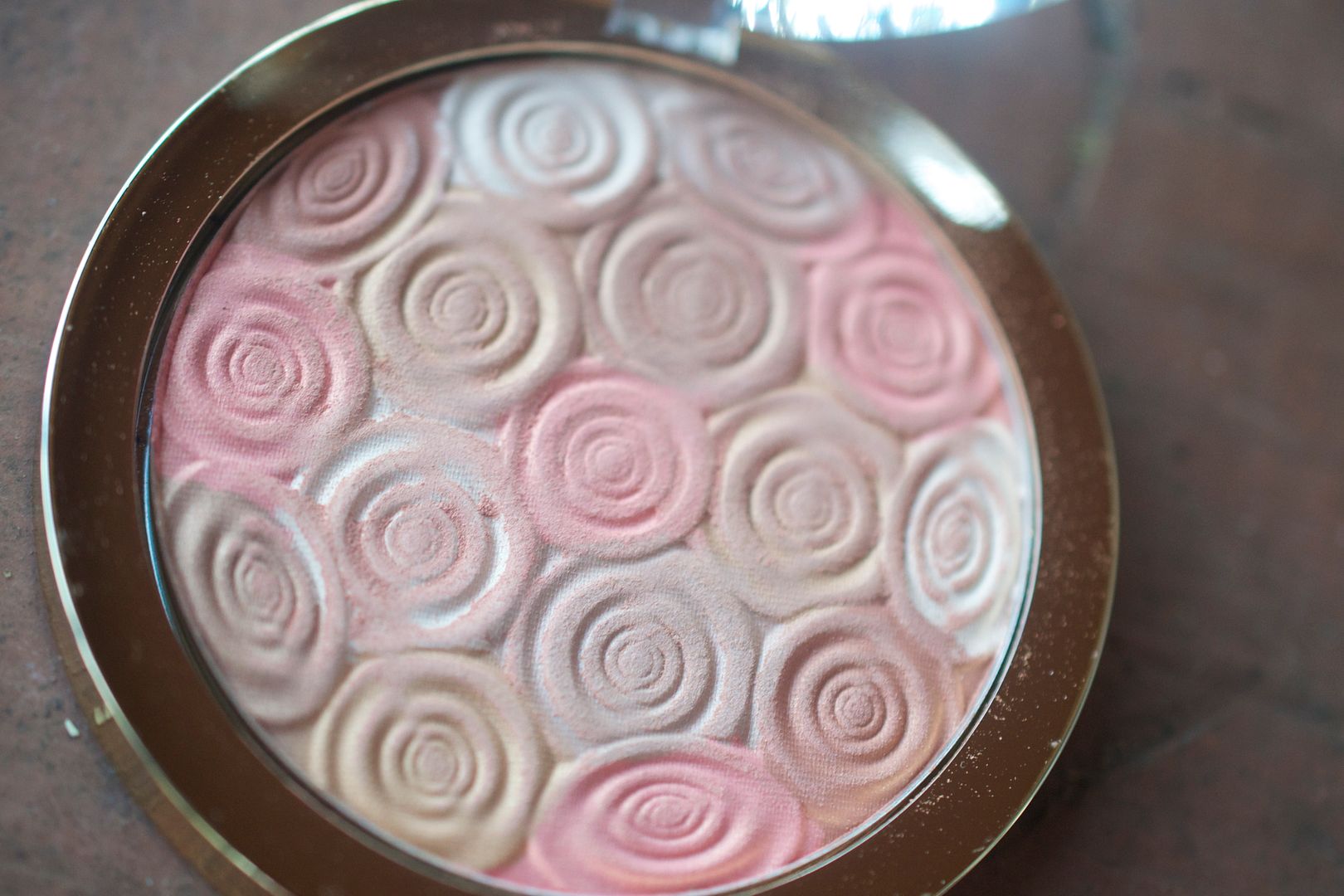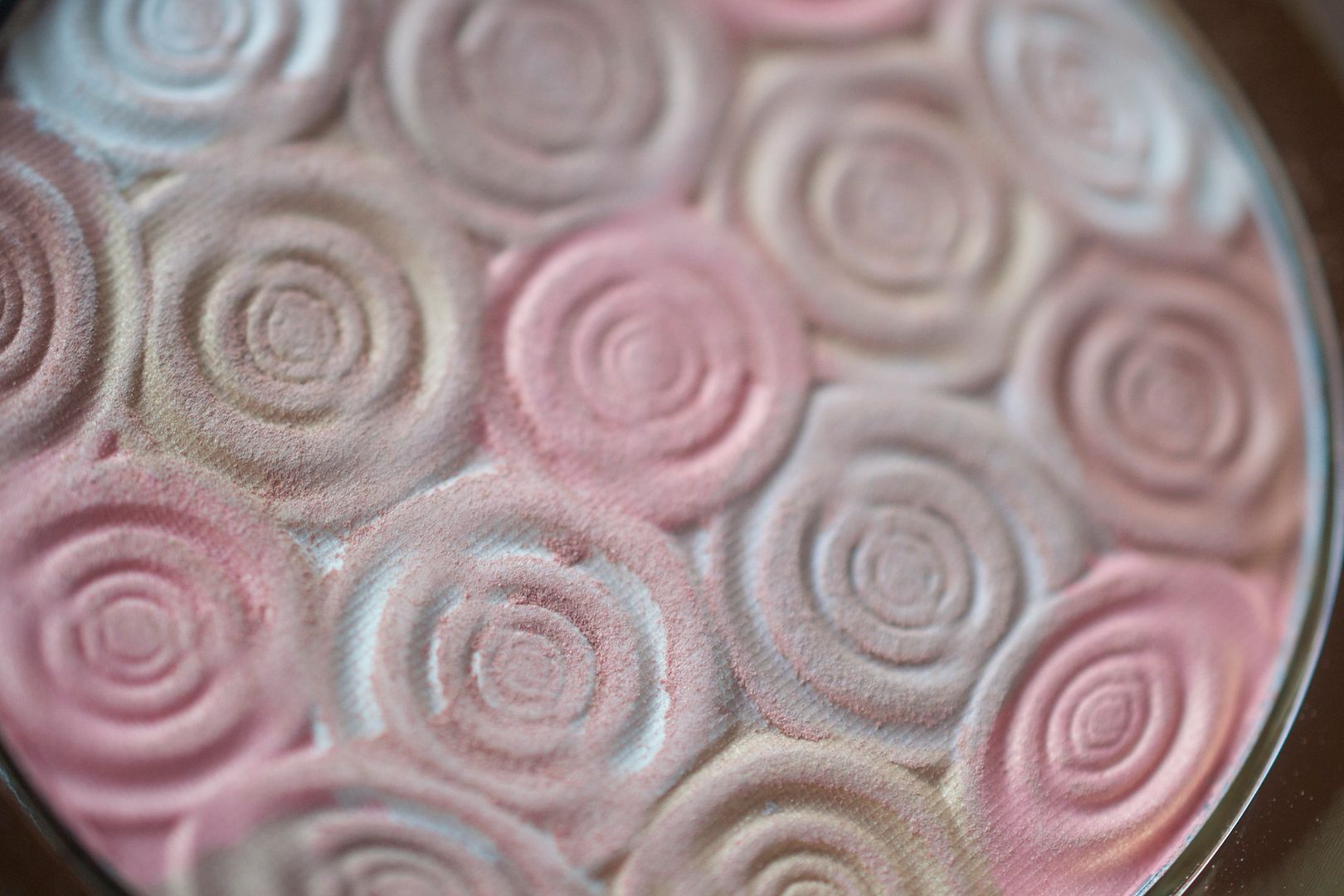 Combining a gold finish with a touch of rose, Amber Nectar is the perfect combination of her other two siblings. She's got a few micro-sparkles goin' and while she may be a little too cool for my complexion but I'm sure other gals can rock Am Nec beautifully.
Beauty's Touch is my favorite…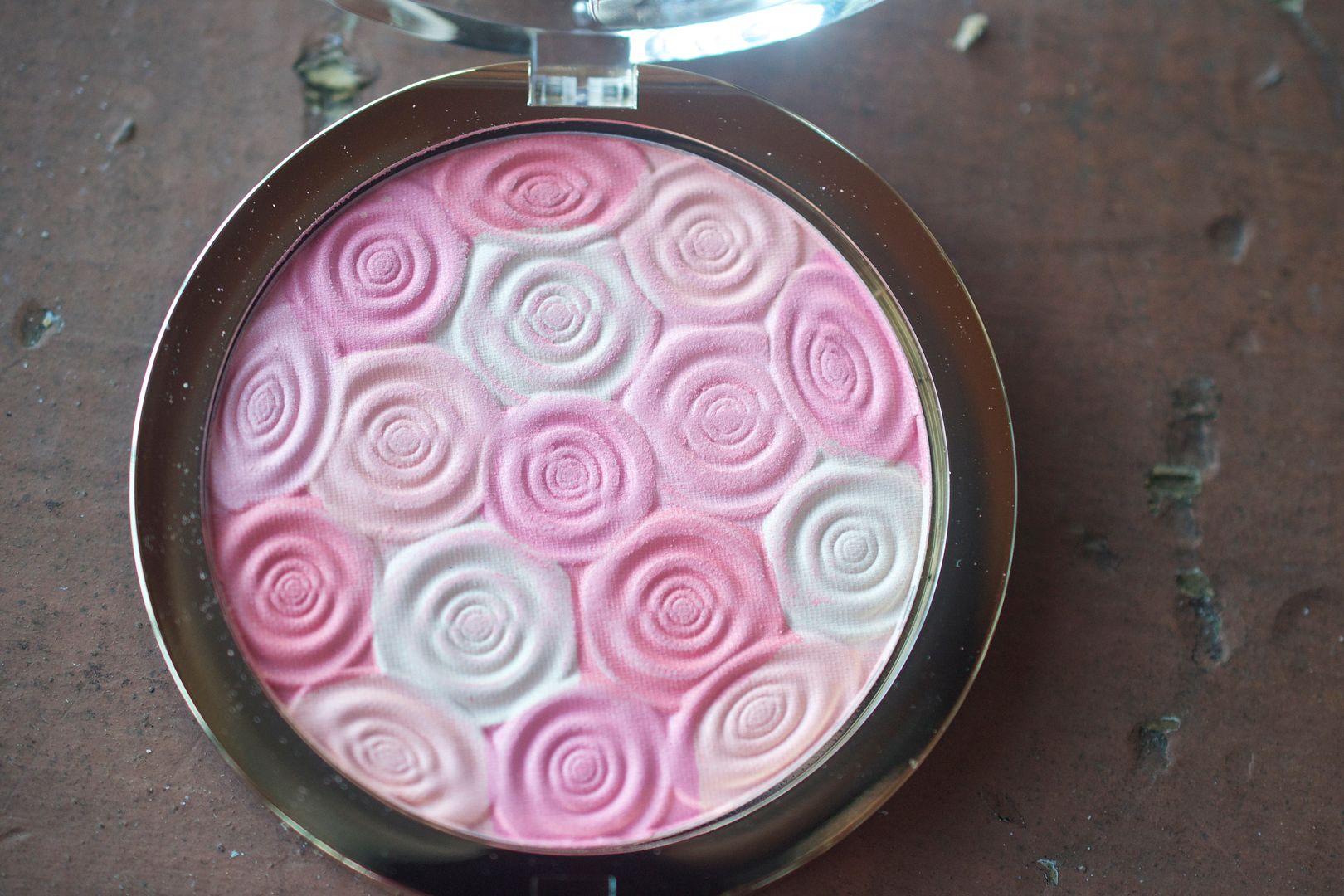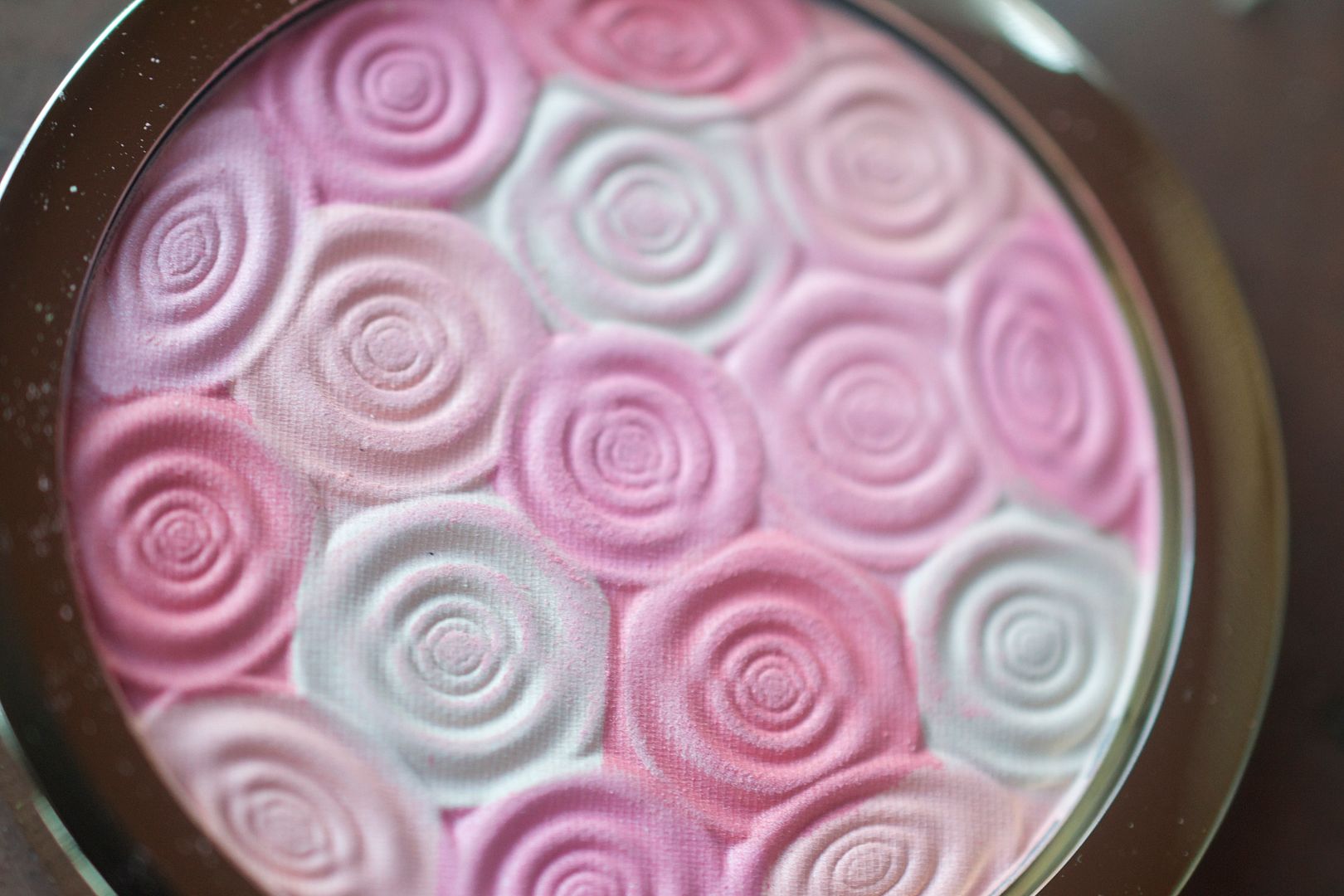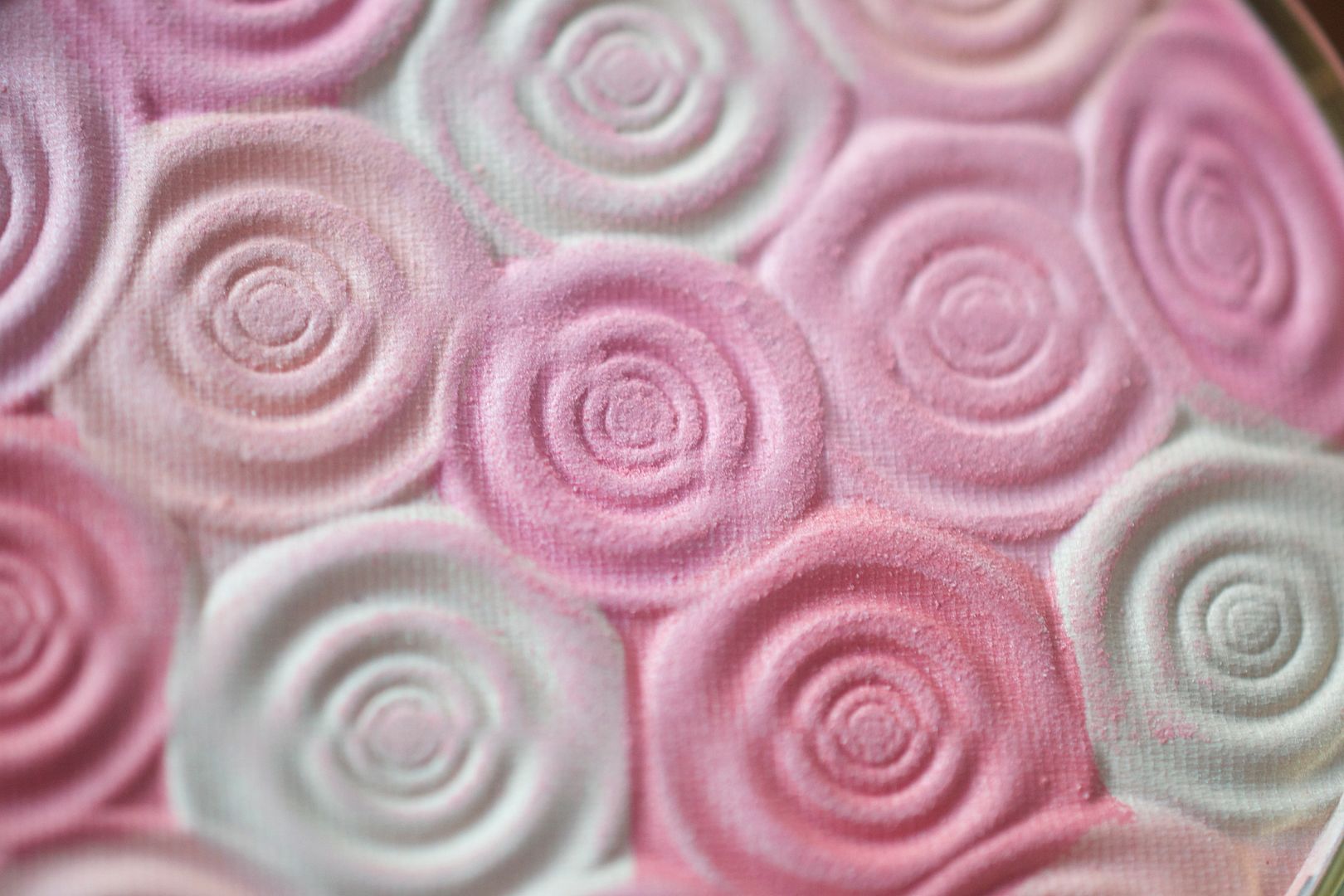 If you are taking baby steps into wearing blushes and want to wear something with a little color, this is the route to go. Beauty's Touch's golden notes are toned down a bit on the cheeks and what you're left with is a shimmery pink finish.
Swatches….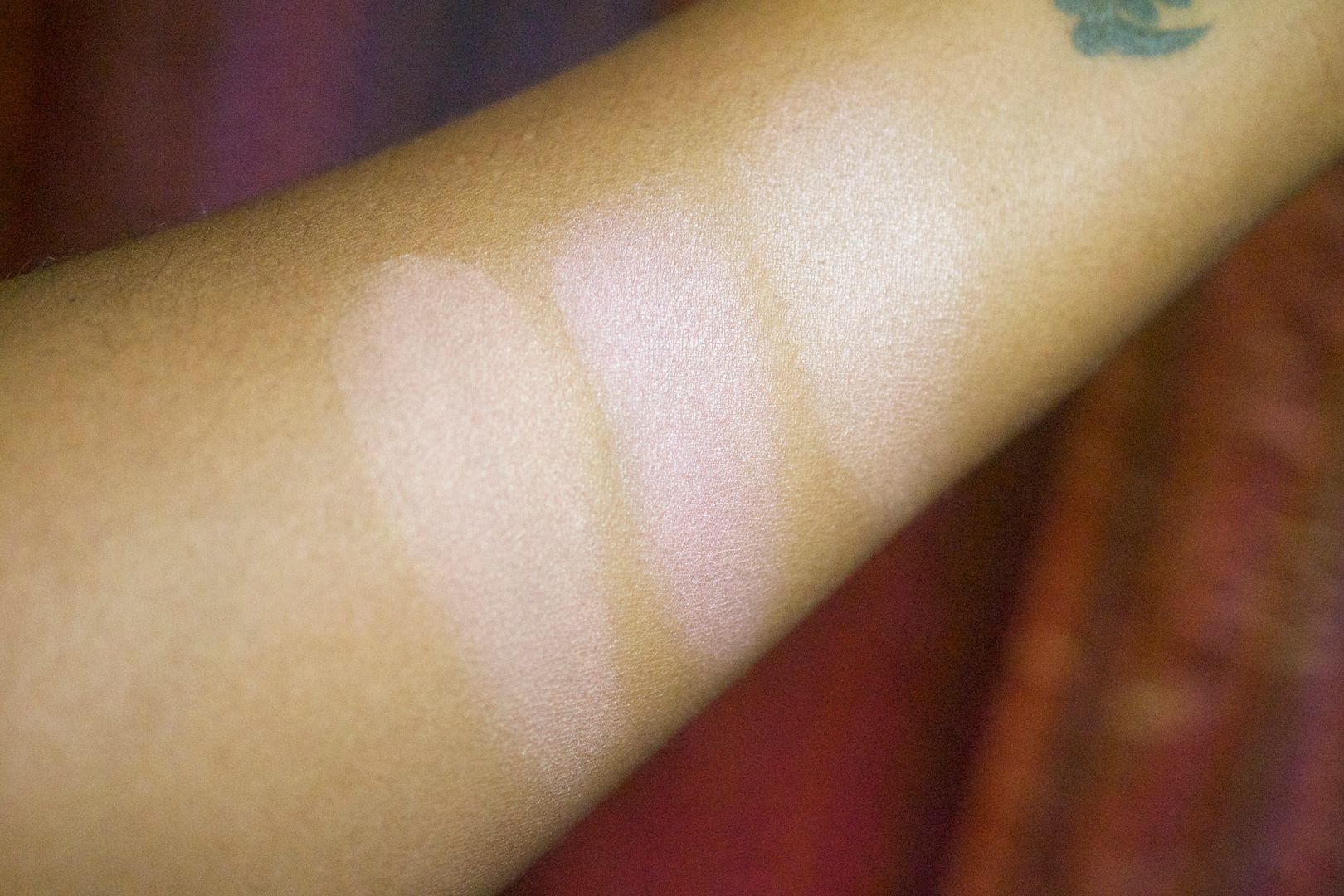 (L-R) Amber Nectar, Beauty's Touch, Hermosa Rose
And then there's Hermosa Rose.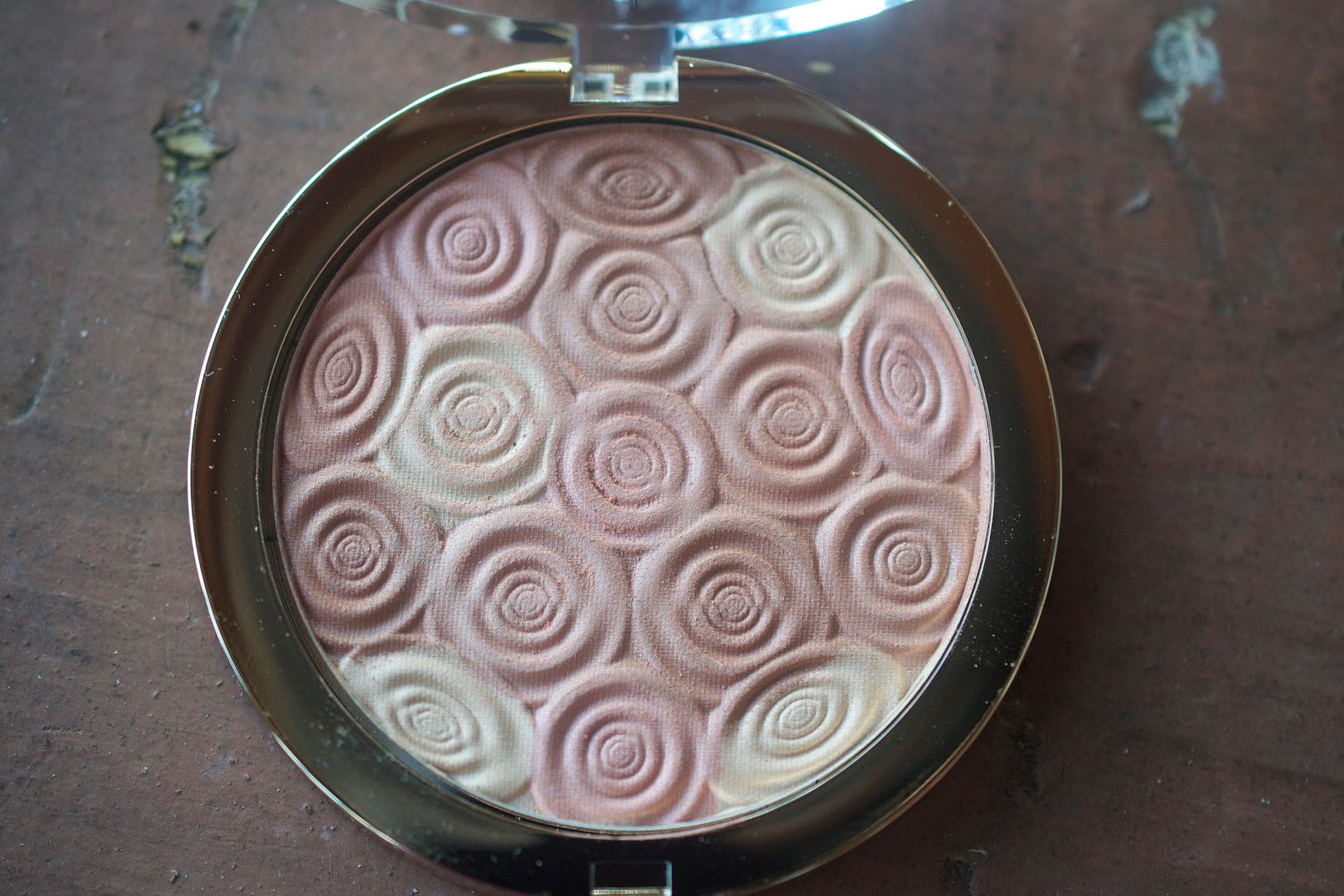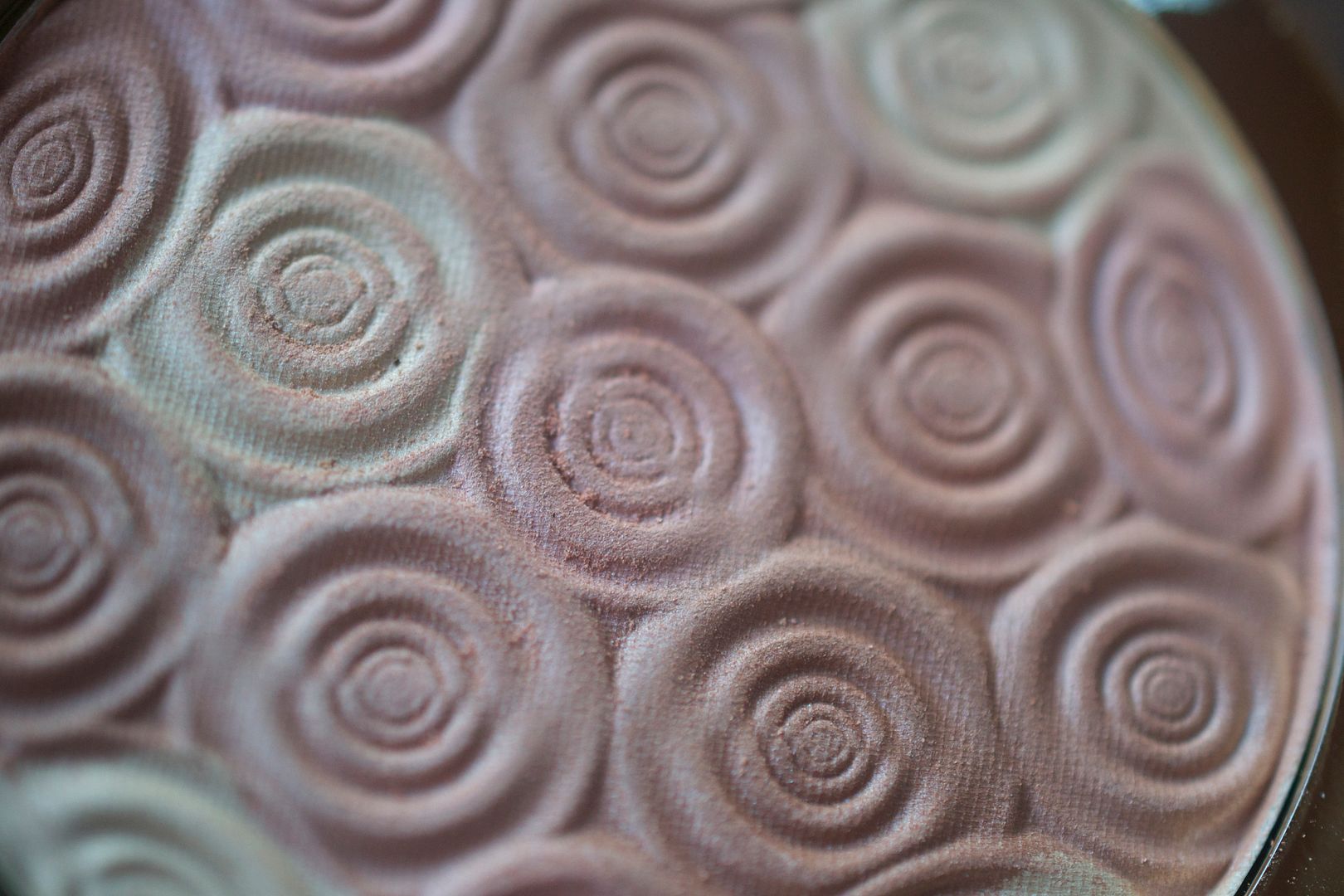 Despite the "rose" in the name, I think AR has more gold in it than anything else. In fact, it's the closest powder to a true bronzer. That said, after Beauty's Touch, it's my favorite.
Pro's:
-Beautiful and subtle shimmer.
-Perfect for blush beginners. It gives enough coverage without being too intimidating.
-A little goes a long way.
-The packaging. How beautiful are those flowers?
-Even with multiple uses, the flowers stick around. Yay!
Con's:
-May be tricky to apply. Because it's so sheer, you may actually have on more than you think. I found the best way to apply this was with a skunk/stipling brush.
-If you aren't a fan of gold shimmers, you may not like these because all 3 of these are gold based.
-It isn't very long-lasting. After about 5 hours, my cheeks weren't as golden as they were when I first applied.
Hermosa Rose on my cheeks…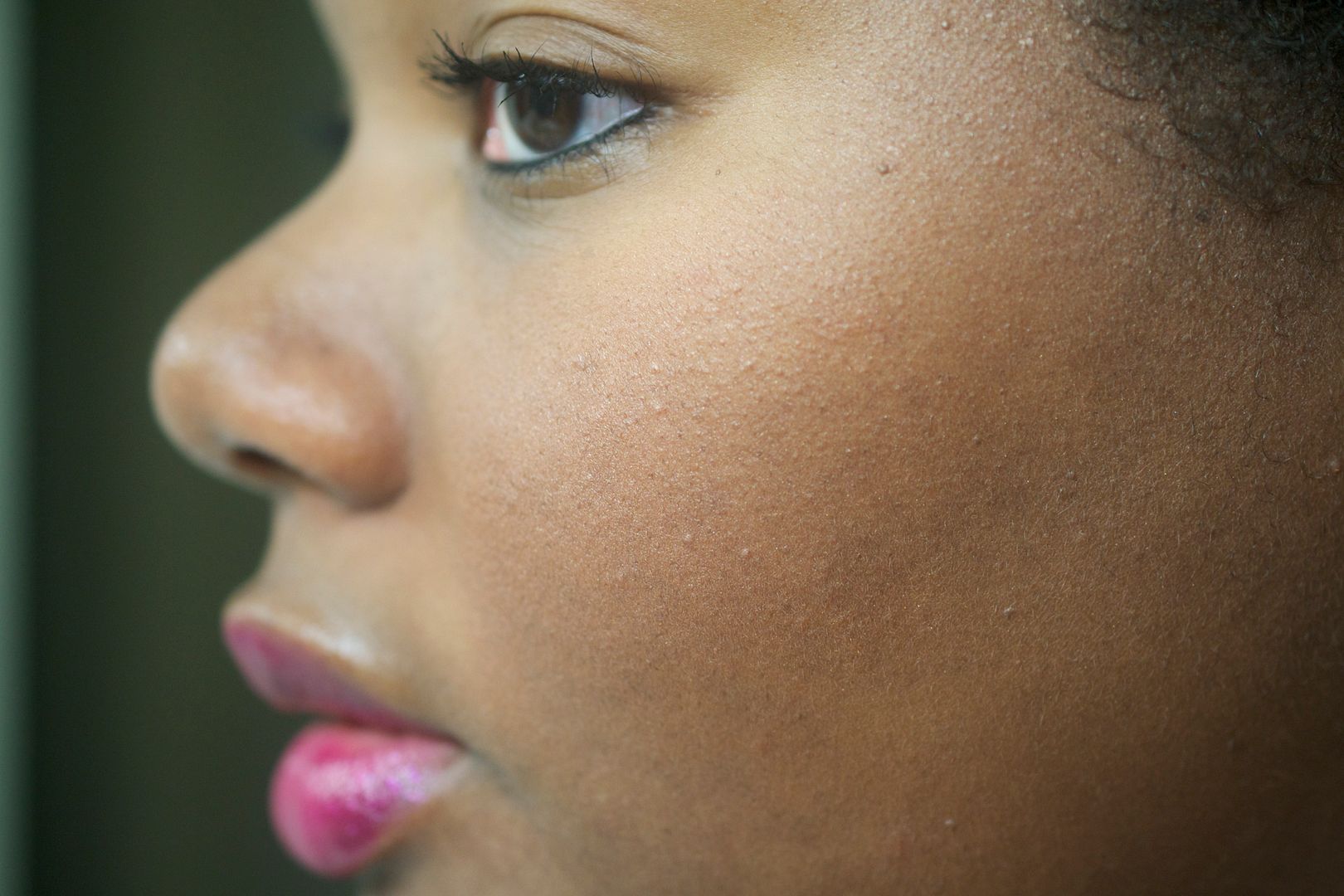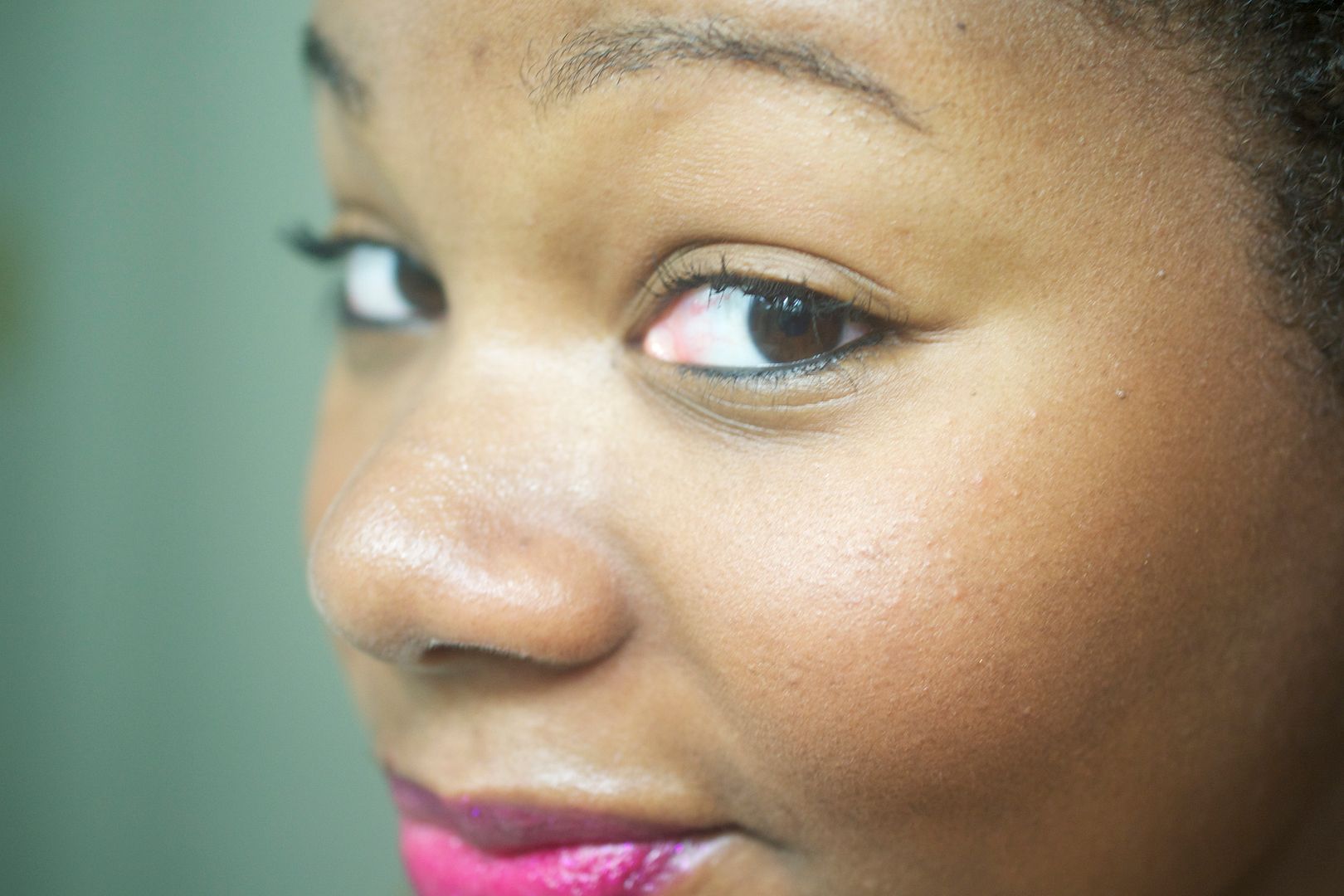 So yep, while these are subtle, I still love the glow that they give my cheekies. Some days I don't feel like putting a ton of color on my cheeks, so these are absolutely fantastic. They are in drugstores now for about $8.99 and online for $9.49.
Whatcha think? Yay or nay?