Nothing scares a beauty blogger more than the words "limited edition". Those two words alone invoke some kind of frenzy within our souls. We begin scrambling and trying to figure out how we can a) prevent said product from going into beauty extinction or b) spend thousands of dollars purchasing limited edition items. I'm kidding about both, but still…limited edition is not a good word.
That said, if you find this palette in stores, buy it.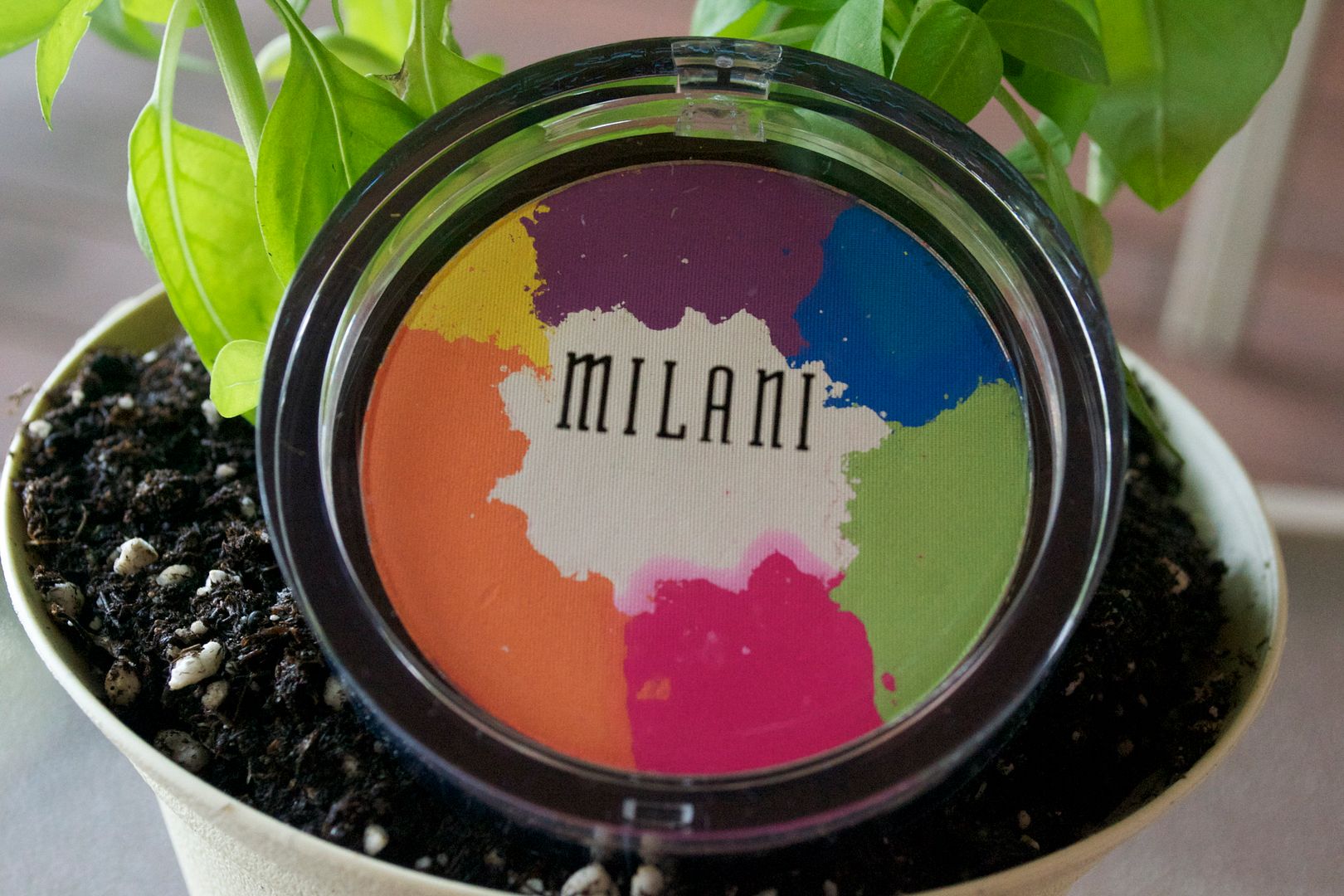 And not just because it's limited edition, but because its a cheap and pigmented palette from one of our favorite brands. If none of that woos you, then just buy it because it looks pretty.
Seriously…isn't it gorgeous?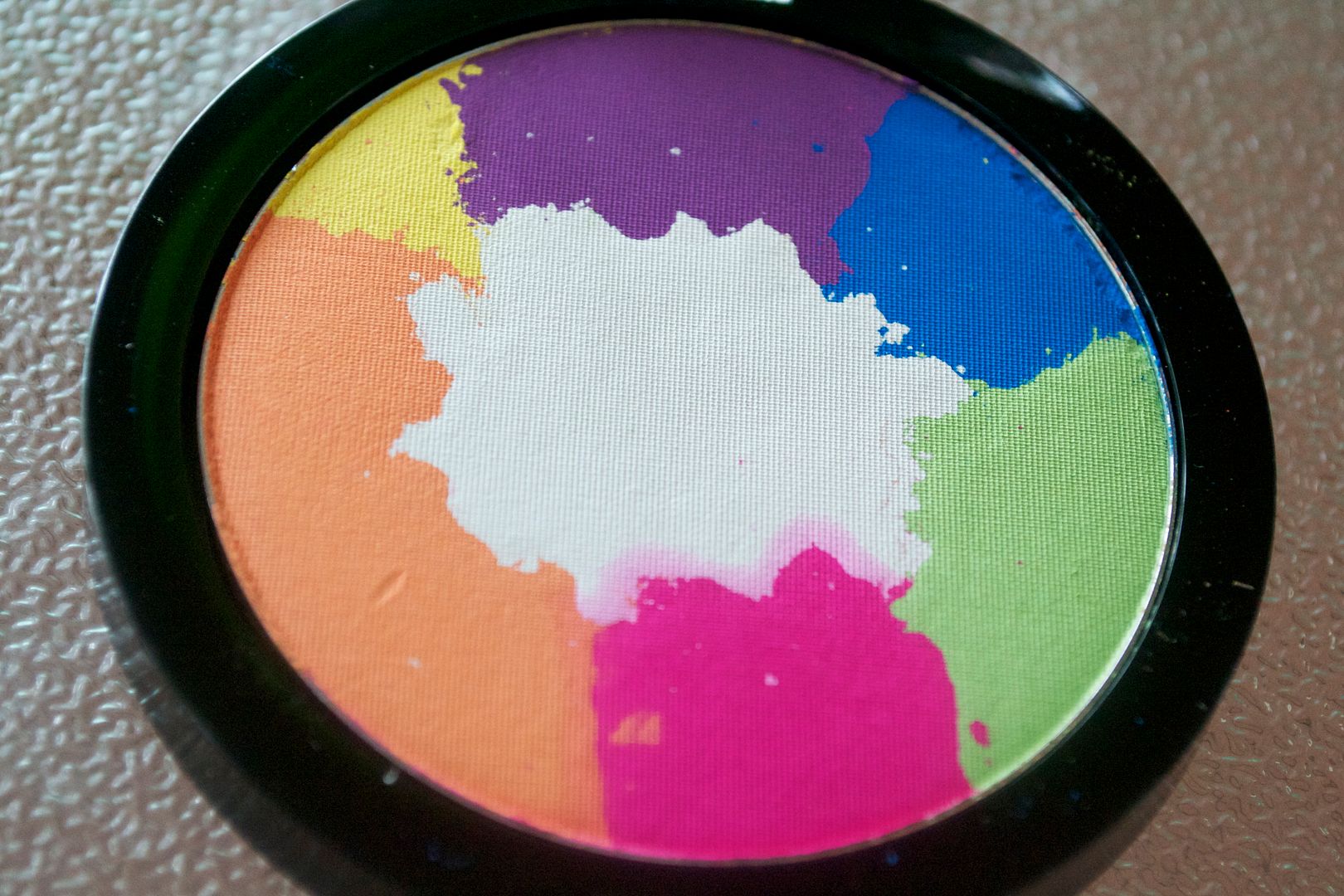 I'm not sure how long it will last, but something tells me 'not long'. This 7-color eyeshadow palette is such a winner in my book. It's got everything that makes drugstore palettes great. Affordability. Long lasting color. And housed in a travel-able compact.
These aren't like your every day eyeshadows. The consistency of these are super soft and silky, which makes for great application. The white shadow is a fantastic base for the other kids.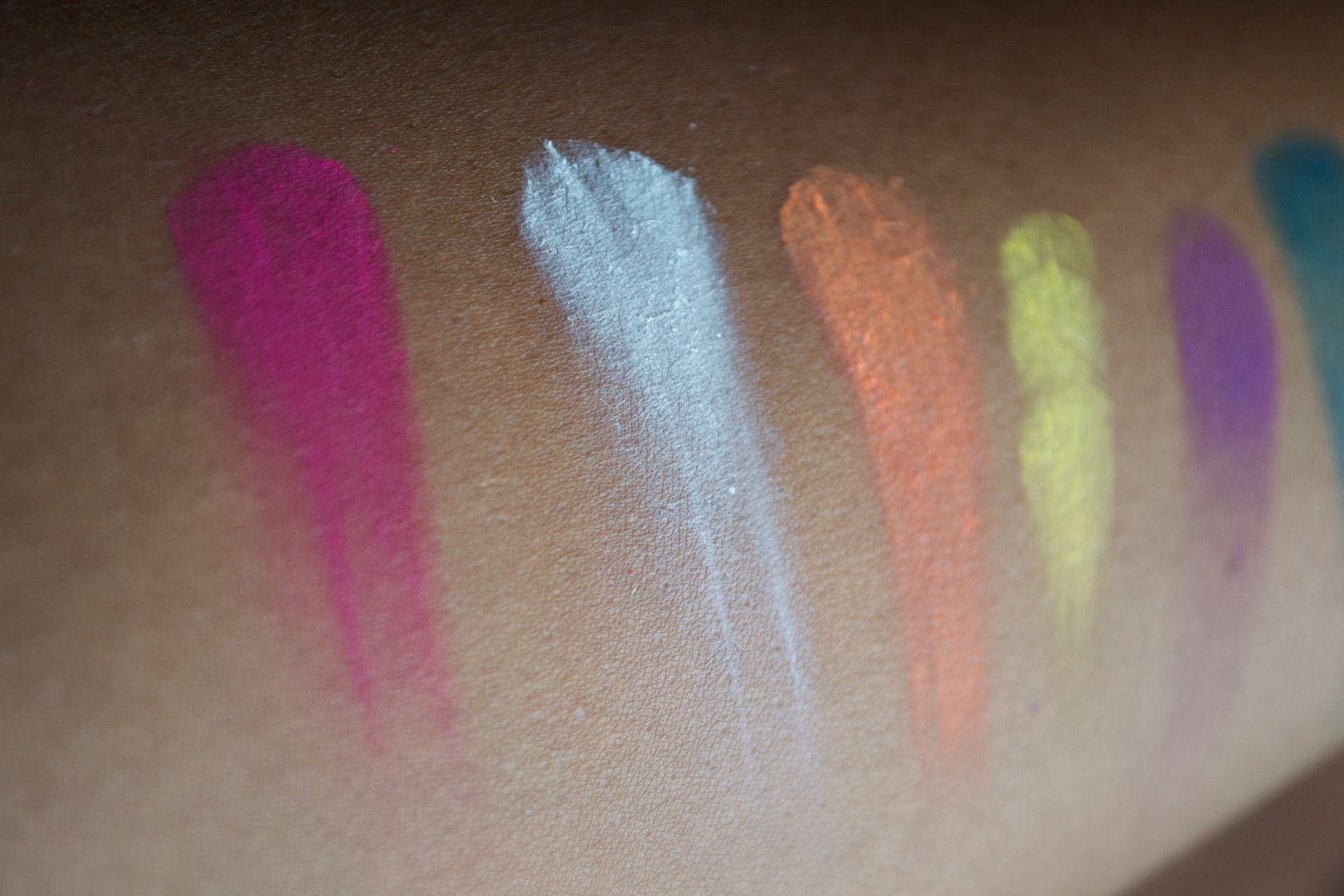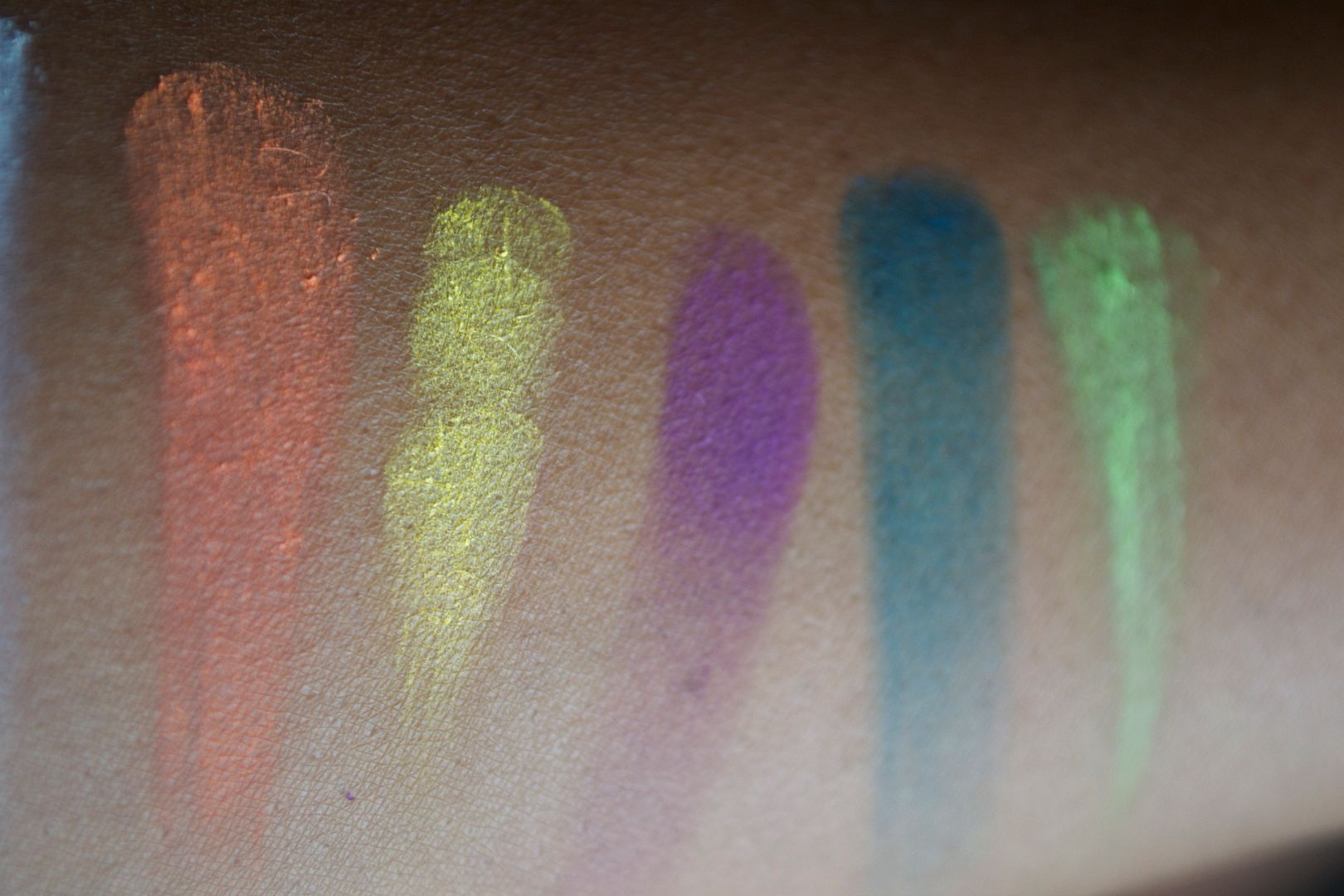 The green, yellow and orange were a wee bit on the chalky side, but the purple, blue and pink were dynamic!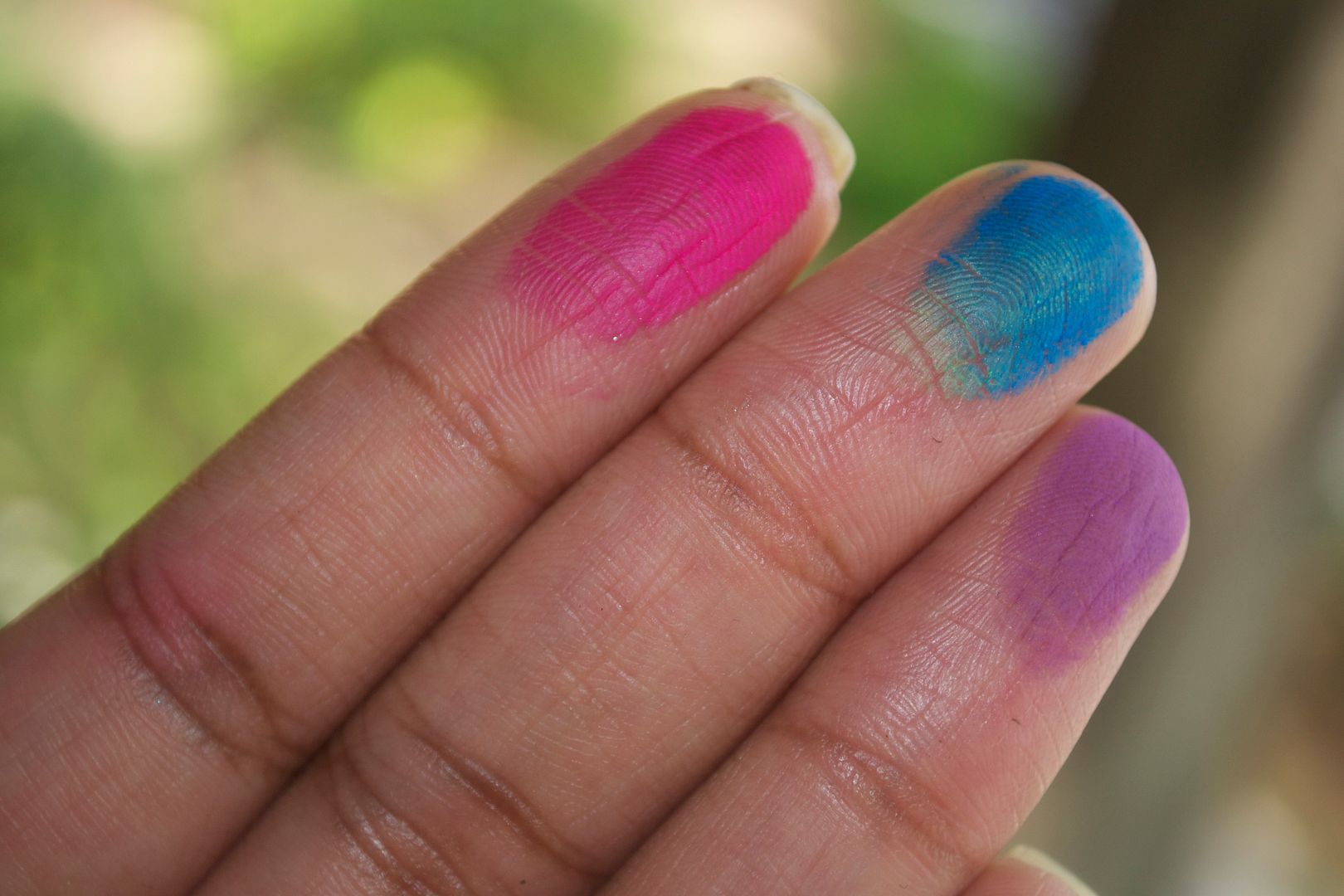 They require the least amount of work, but I still recommend using a base under all of the shades to get the most color payoff. Not a bad buy for $7.99. You can get them online and at CVS stores. Act quickly though, darlings.
Stand by while I manage to crank out a look with this palette. Oh! And even after some experimenting and swatching, the colors still stayed in their lines and didn't look too worn out.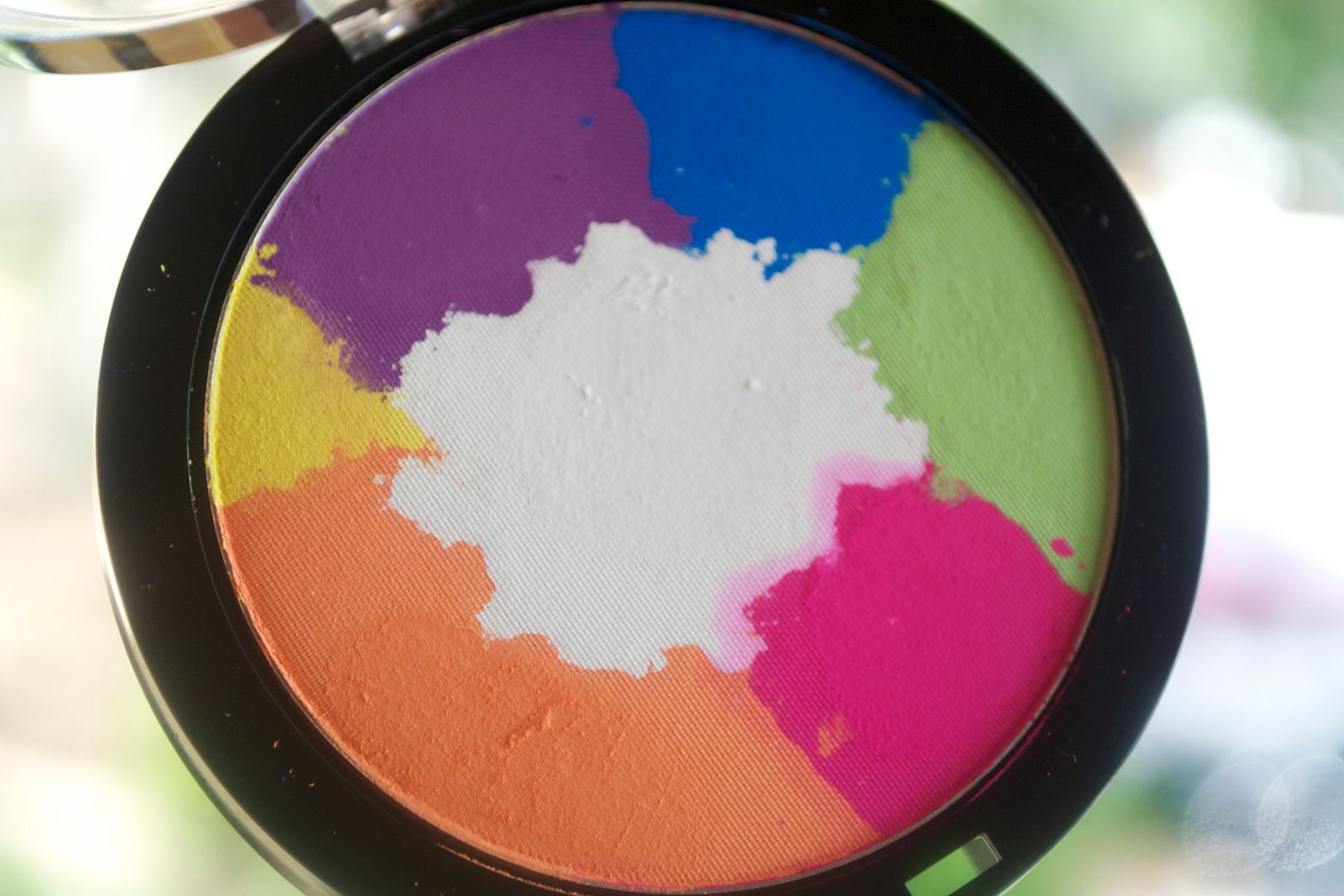 Groovy!