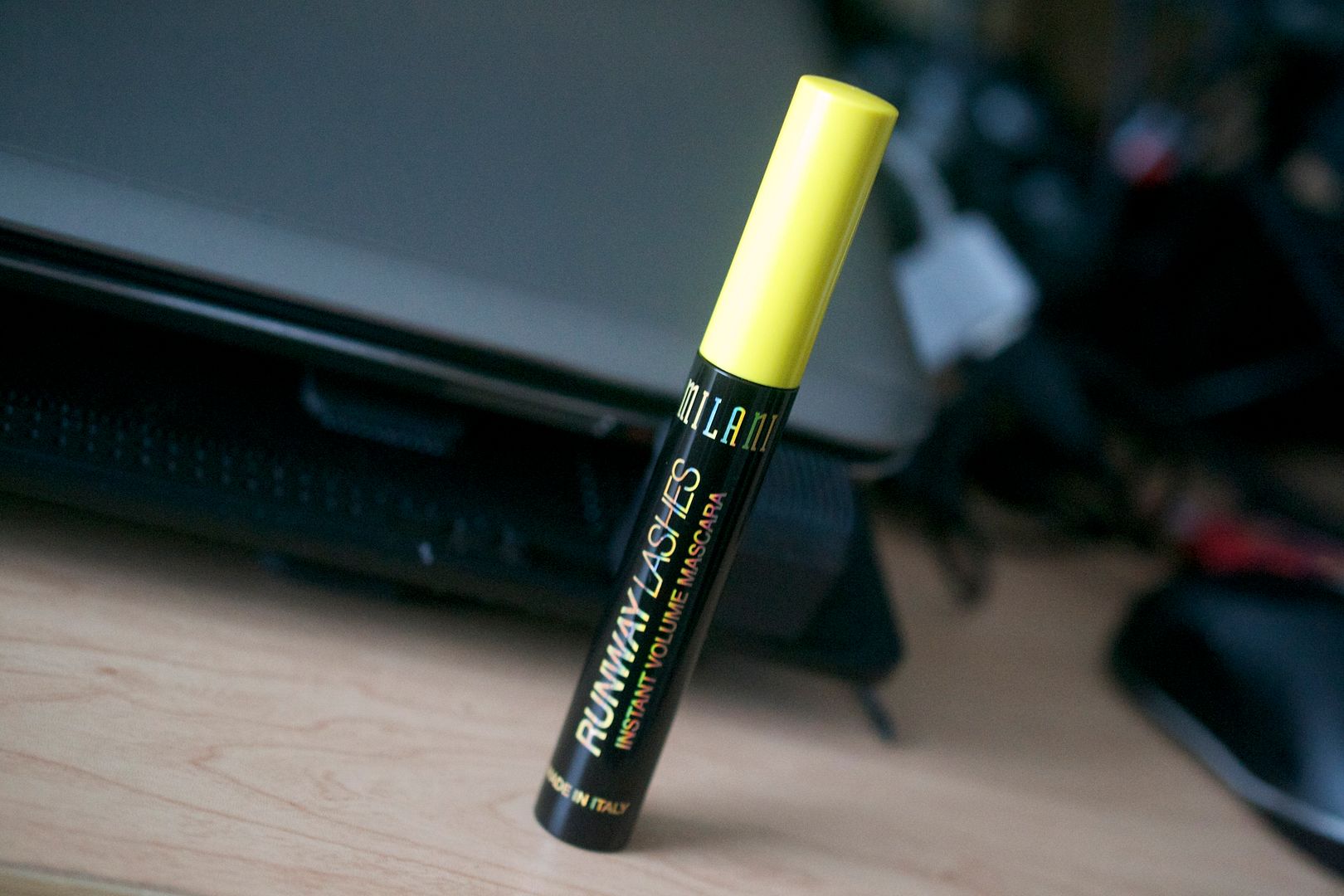 I'm obsessed with Milani Cosmetics. No surprise there. From their glosses to their nail polishes, blushes, eyeshadows and powders, Milani always keeps me on the edge of my seat wonderin' what they're going to come out with next. But when it comes to their mascaras, they've always just been so so in my book. Until now. Let's just say if you get the urge to run to your nearest drugstore to scoop this up, don't be lookin' at me. 😉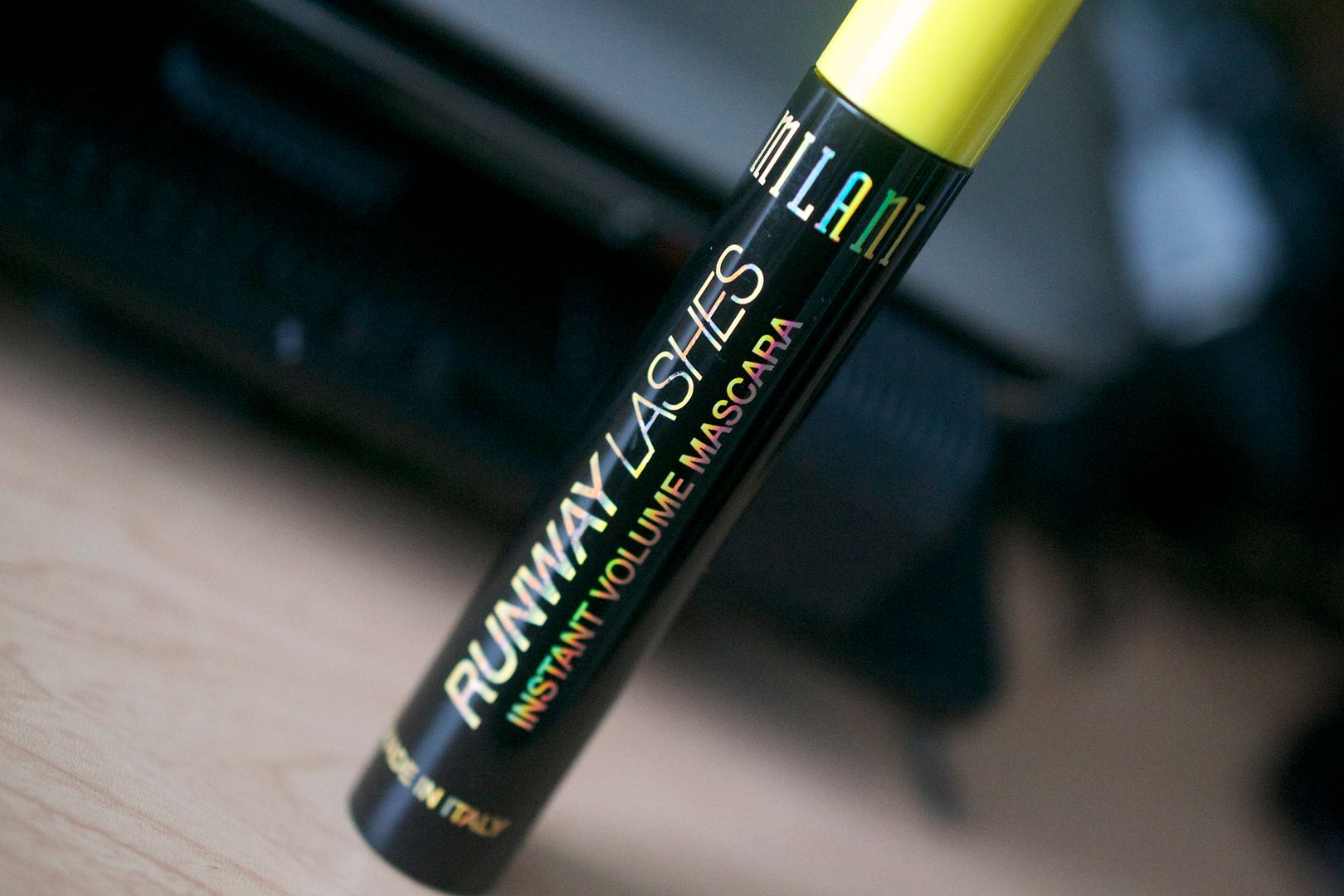 Price: $4.99 at drugstores and MilaniCosmetics.com.
Packaging (brush wand): 3 out of 5
Overall: 5 out of 5
What It Claims: "The classic shaped, soft bristle brush gives instant volume, length & curl. The formula is long-lasting, smear-proof and does not clump. Paraben-free." (source)
The Truth: Whoa whoa whoa…Volume Ci-taaaay!
What I Loved About It: It volumizes beautifully.
What I Didn't Like: The wand is meh.
Overall: Oh snap, oh snap! Milani has a winning mascara. Weeeee! Yes, I'm excited about this. Very excited about this. It's crazy hard trying to find a winning volumizing mascara. And you would think that with all of the mascara brands on the market, that it would be easy to find one that really makes those lashes be OUT there, but girl, no….trust me. When I find a good volumizing mascara, I want to throw a party. Fo real.
That said, I love everything about this mascara. Oh! Except the wand.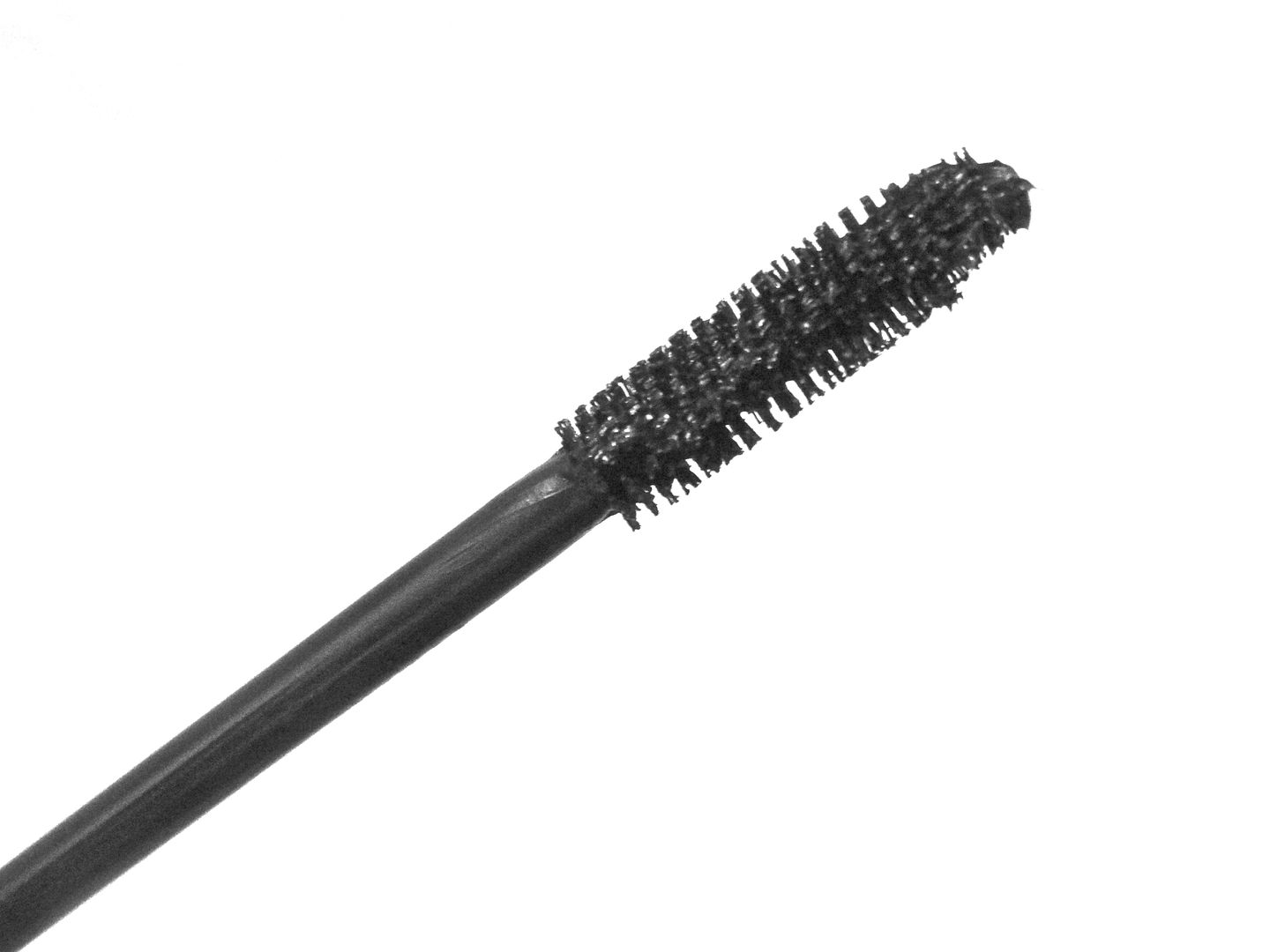 I mean, it's not horrible. There's nothing special about it. I would have liked for it to be a little more plush but it did just fine with separating and volumizing from roots to tips. My biggest issue, however, was trying to get those inner corners. If you're not careful, you'll definitely end up smudging. But then again, that happens to be the case with me and MOST mascaras.
The best thing about this mascara? It volumizes beautifully with only 1 coat. I know, right? Some mascaras require a good 3 coats before you even seen any volumizing but with this, I was done by the 2nd coat. And I didn't really HAVE to apply a second coat. I did it out of habit. The formula is a bit on the thicker side so a little goes a long way. I can appreciate this and find that formula like this is perfect for ladies like me who are on the go and don't have time to "build" their mascara. If you just want to apply and be done – this is the perfect mascara for that!
You gotta be careful with volumizing mascaras as they tend to smudge and flake because of their thick formulas. The same can be said for this mascara. Throughout the day, I had minor flaking. Nothing detrimental but it's worth mentioning. Also, I really wish this mascara was waterproof. It's very light on the lashes and takes little to no rubbing for it to smear away. Which is good if you don't intend on wearing it all day in humid and/or rainy climates. But if you're like me and live in a sauna and will be doing more than sitting at a desk all day, this mascara may smear away. But for a night out with the girls? Or crazy volumized lashes at work? This mascara wins!
Bare Lashes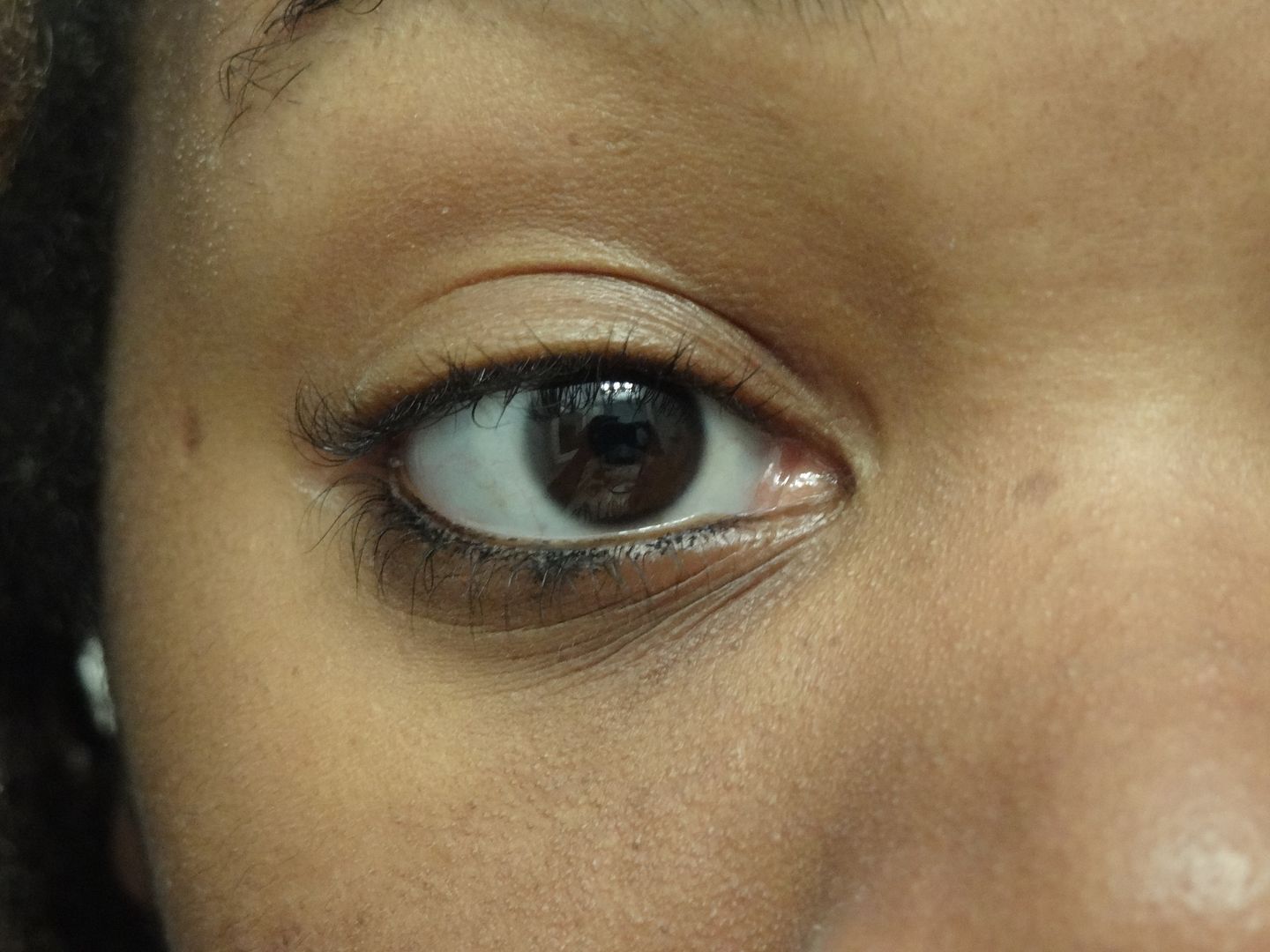 Lashes after 2 coats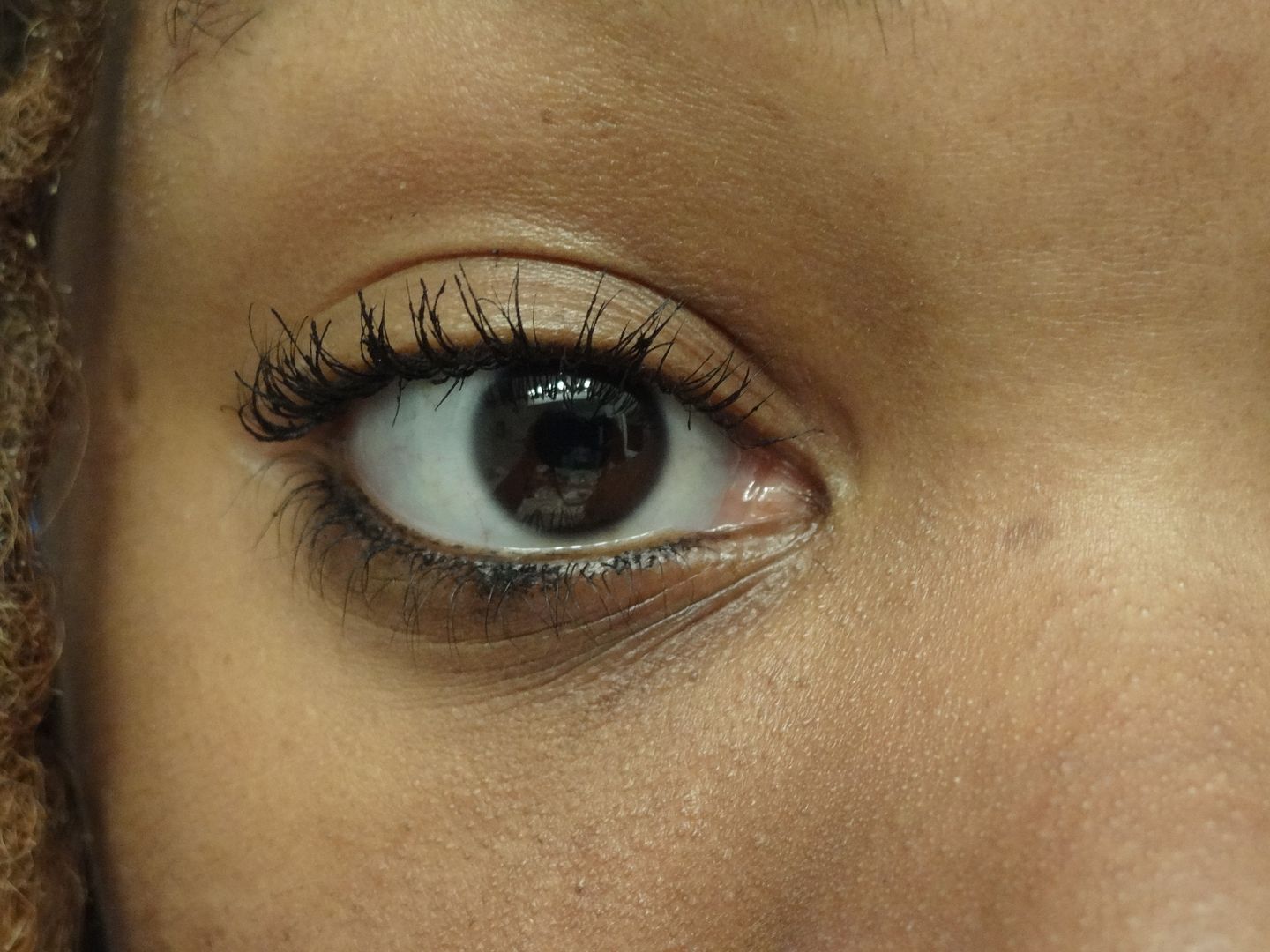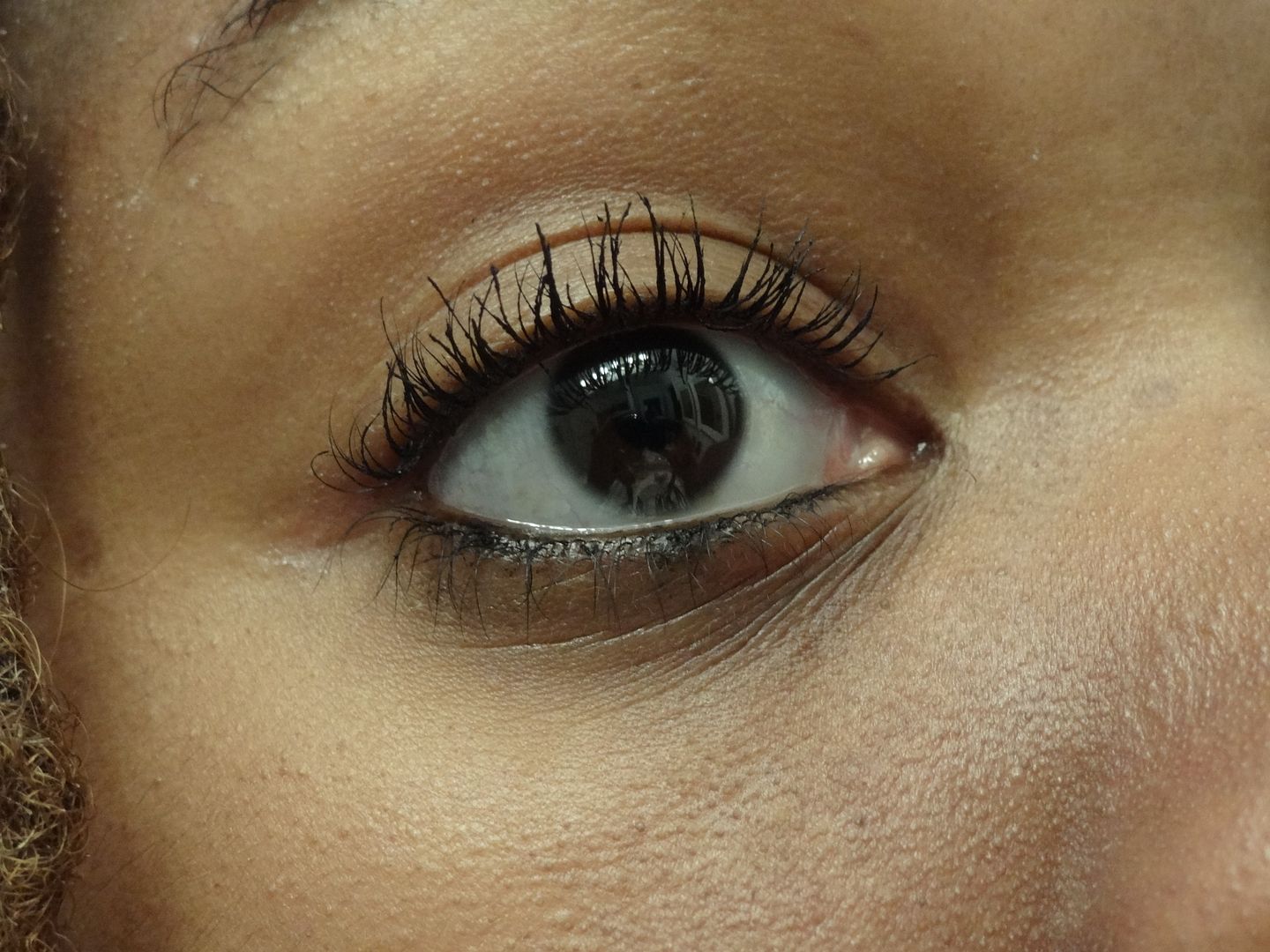 Do I recommend it?: Heck yeah. It's cheap and one of the best volumizing drugstore mascaras that I've come across. Go Milani!
Have you ever used any of Milani's mascaras? Or do you generally scoop up some of their other products?