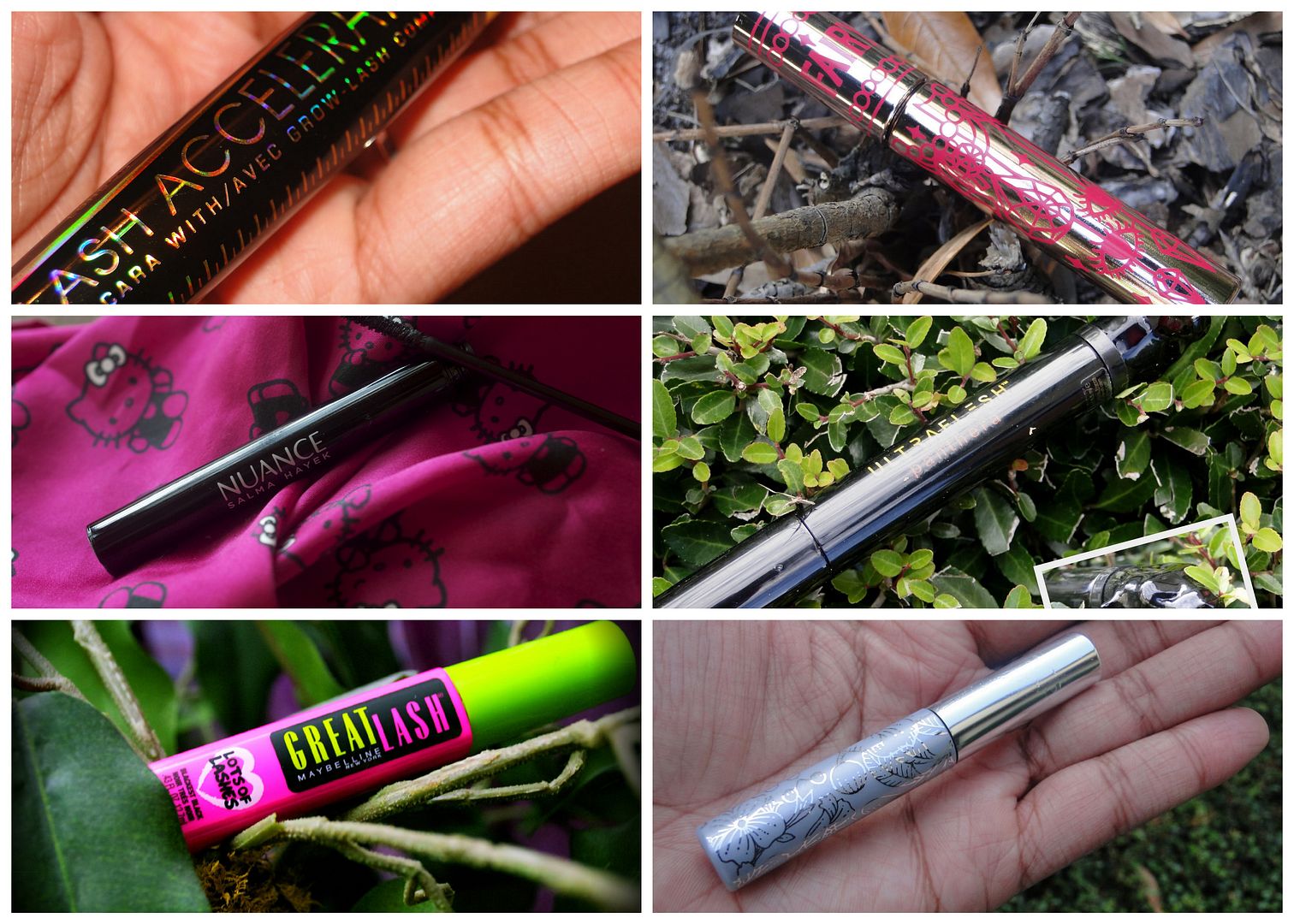 This should really be a hard post for me considering I've reviewed well over 150 mascaras but it's not. Most of the mascaras that I review are decent but only a handful are amazing. And I know that sounds pretty lame but let's face it, many brands make all of these claims about how amazing their mascaras are when in reality…they're just okay. But these babies here? Oh man. If I didn't have to regularly review mascaras, I'd just stick to these. And because I could write even MORE about these beloved mascaras, I'll just give you 3 of my favorite details about them.
Coolest packaging EVER!
It's a higher-end and preservative-free mascara. You rarely see that.
Has a wonderful and light but longwear formula.
Super easy to use. Even for the insanely clumsy folx like me.
Removal is a breeze.
Long lasting and eye popping. This mascara REALLY opens up the eyes.
Flawless fiber mascara with thickening and lengthening properties
An "interesting" wand that doesn't affect application but it's still cool to look at.
Like most fiber mascara, it removes with ease.
Nuance Salma Hayek Ultra-Defining
The perfect wand. I mean, perfect!
Gentle formula.
Awesome awesome lengthening power.
Thick formula but still allows you to lengthen beautifully.
Long lasting!
It's memorable because it was my 100th mascara review.
Maybelline Great Lash Lots of Lashes
Incredible heart shaped wand.
10x more effective than the original Great Lash mascara
Gives volumized lashes with only 1 coat.
Have you tried any of these mascaras? What is your absolute favorite mascara eeeeever?