While the mainstream brands are coming out with some pretty dope collections this season, the indie nail polish world is blowing up. And by indie, I mean nail polish enthusiasts and bloggers who start creating their own polishes. And these indie polishes don't even attempt to recreate what's already been done before. Most of the polishes I've come across of shades and finishes that are simply mind blowing.
Like Nail-Venturous' Sunny Floam.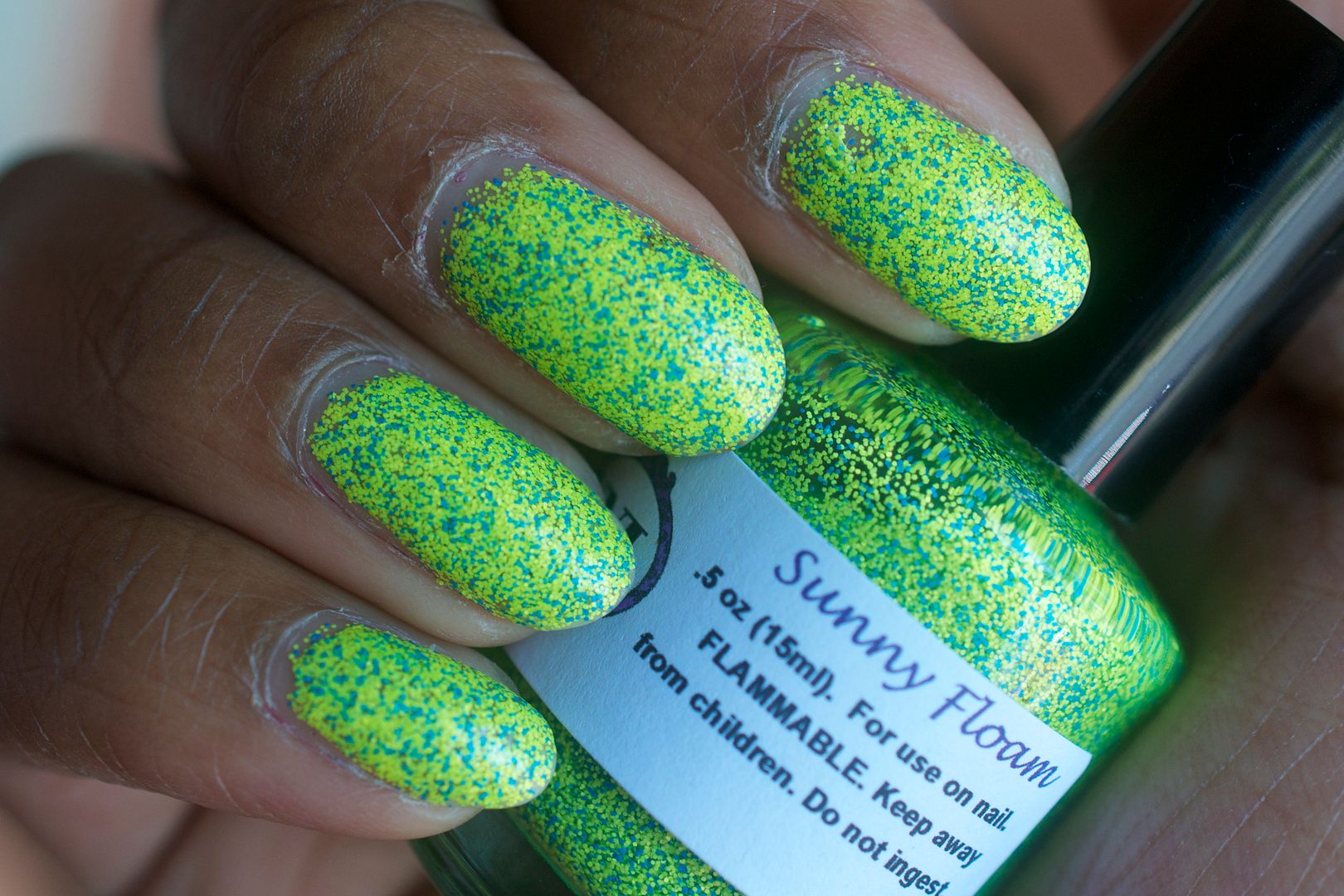 Ah-mazing, right? You remember the moldable stuff back in the 90's, don't you? I never thought I'd see it again. And now it's on my nails.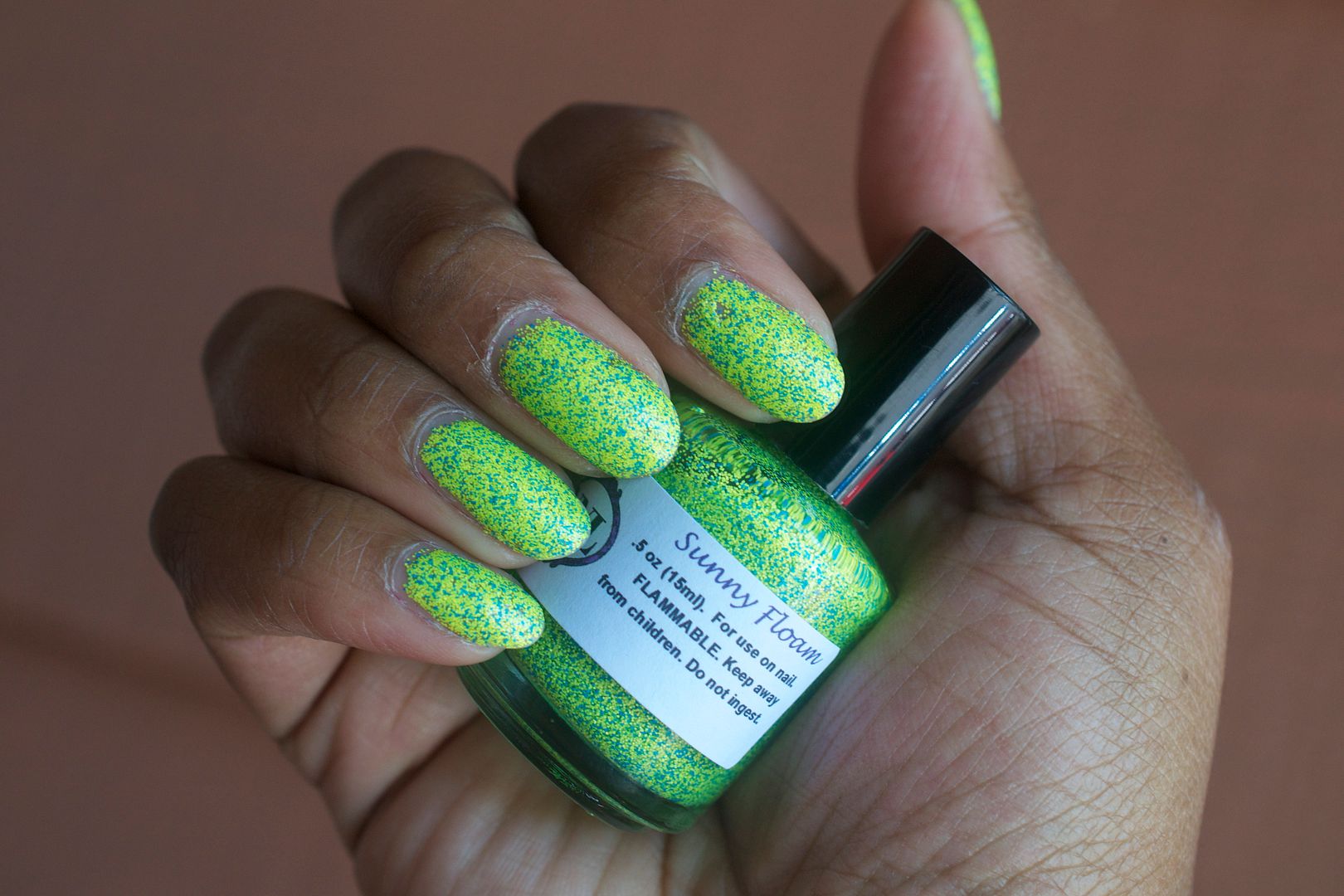 My cuticles are a hot mess right now so please try to see past them. This is one awesome polish. It's a glitter bomb so removal is a PITA but it's nothing the foil method can't help with. The original Floam polish (as well as this one) has yet to be re-released. But cross your fingers and keep your eyes out on Ninja Polish and the Nail-Venturous Facebook page. I managed to grab Sunny Floam, Robin Laid An Egg and Humblee; all which happen to be some of the best glitter polishes I've ever owned.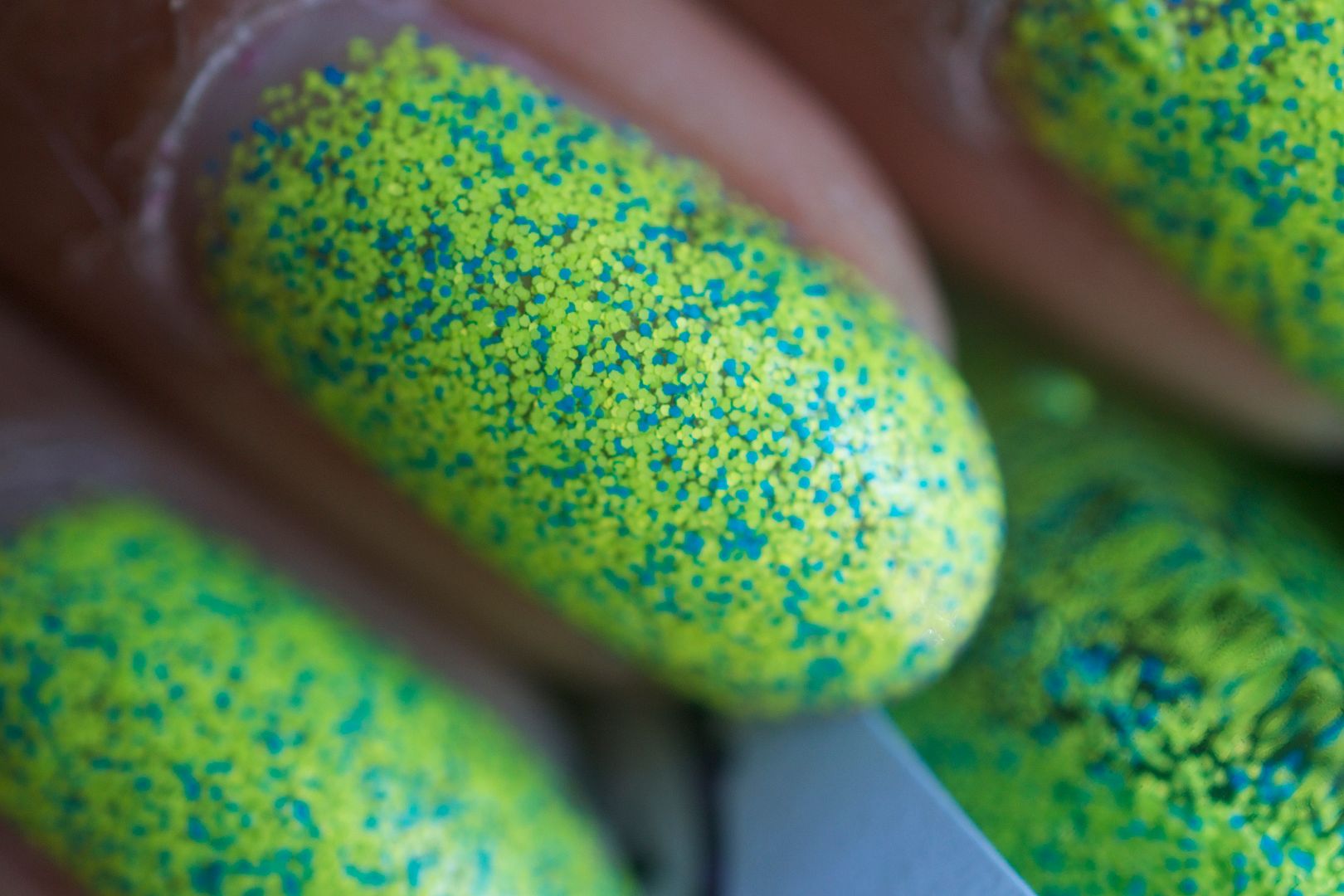 In….sane.