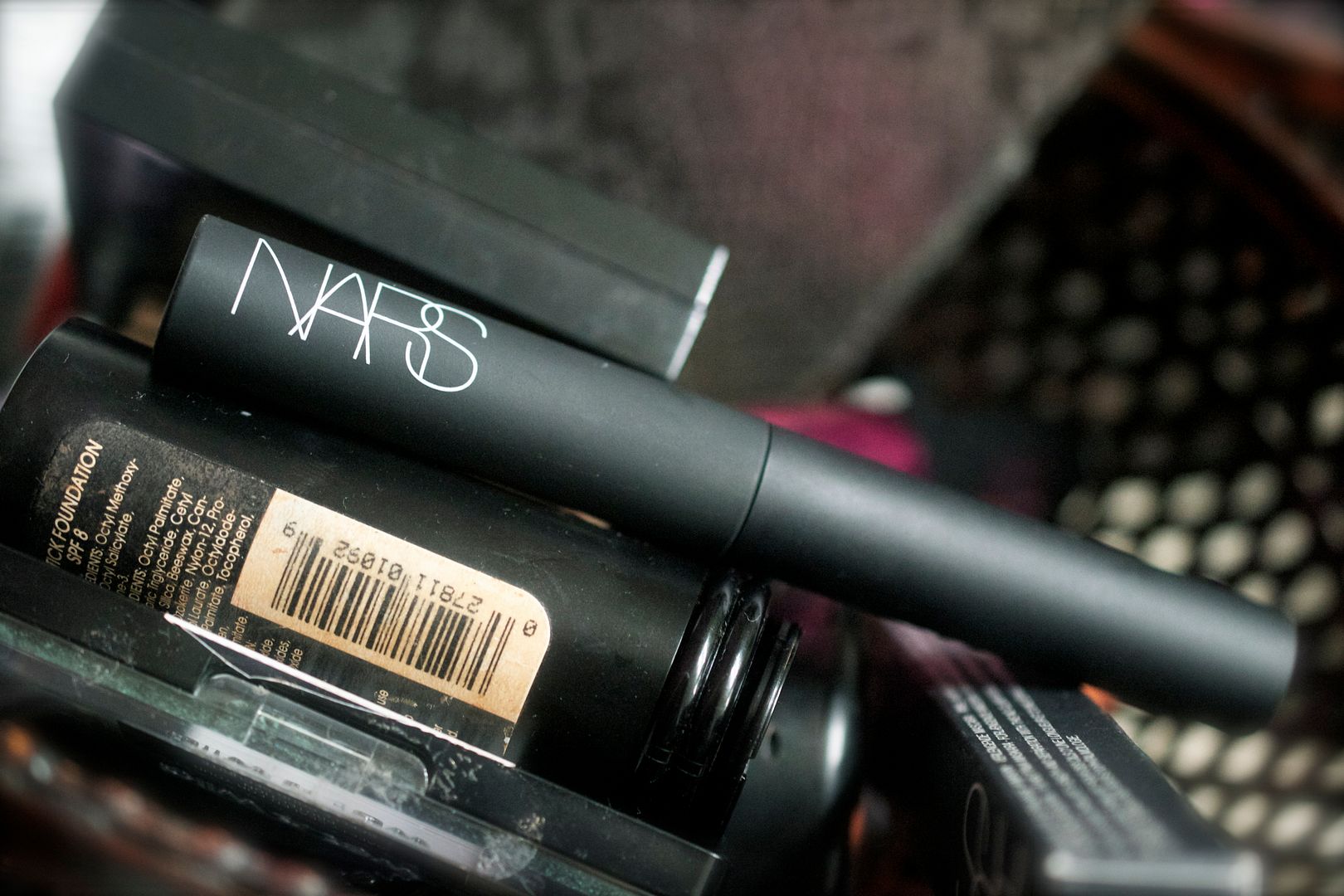 Oh boo. How have I not tried any of NARS' mascaras? This must be some kind of beauty crime. NARS has the best blushes and eye shadows everrrr so of course I assumed that this mascara would be up to par. Let's take a look see…
Price:$25 at Sephora.com
Packaging (brush wand): 4 out of 5
Overall: 3 out of 5
What It Claims: "This mascara delivers length and separation with its high-performance formula. The high-tech bristles on the conical brush allows for maximum lengthening capabilities and precise lash definition that lasts all day. Nylon fibers cling to lashes for extra length, while macadamia nut oil and vitamin E help enhance their suppleness. You'll be left with impossibly long and impossibly sexy lashes." (source)
The Truth: Man, I expected more.
What I Loved About It: It's a light mascara that didn't weigh down the lashes.
What I Didn't Like: It didn't give me enough length.
Overall: Welllll, you win some and loose some. And that's the case with everything. Mascaras included. It's hard to find a good lengthening mascara. In fact, I find the best the lengthening mascaras are fiber mascaras. They are easy to apply, they help elongate your lashes and they are easy to remove This mascara claims that it has nylon fibers in it but I can't locate them with my bare eye.
The good news is, the mascara has a nice and build-able formula. Once it goes on the lashes, it feels light. Not wispy light but it doesn't feel heavy and weigh down the lashes. Which is always a good thing. The wand is pretty groovy too.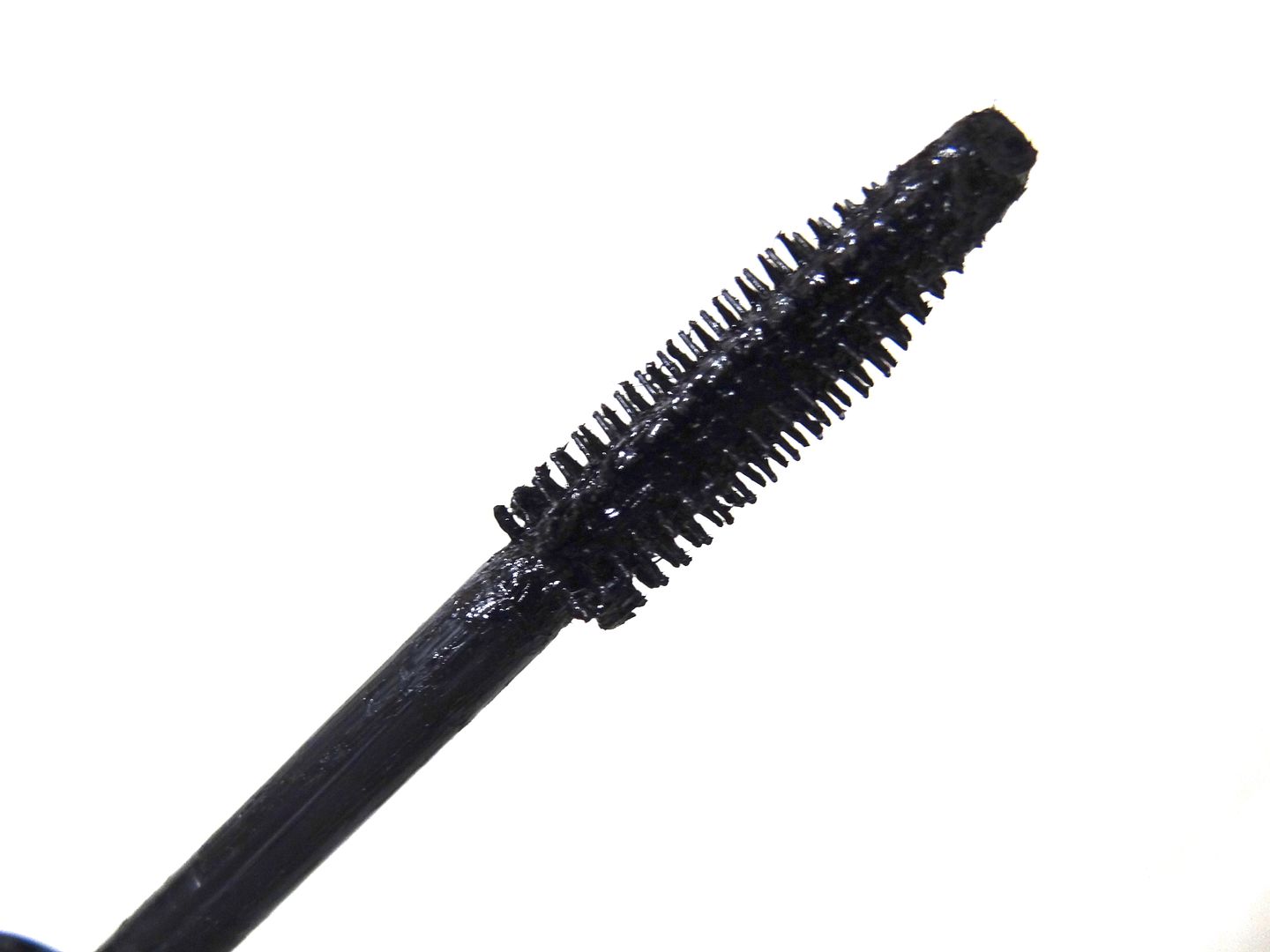 But I don't feel like the mascara did enough for my lashes. Due to testing out waaaay too many mascaras, my lashes have been skimpier than ever and so I was hoping that this lengthening mascara would realllly bring the lashes out there. That wasn't the case. The wand allowed me to separate beautifully and while I got a just a bit of volume, the lengthening just wasn't there. But considering the mascara gave me a lil' bit of something, I gave it a 3 out of 5. Because it's not a terrible mascara. It's just an okay one.
Bare Lashes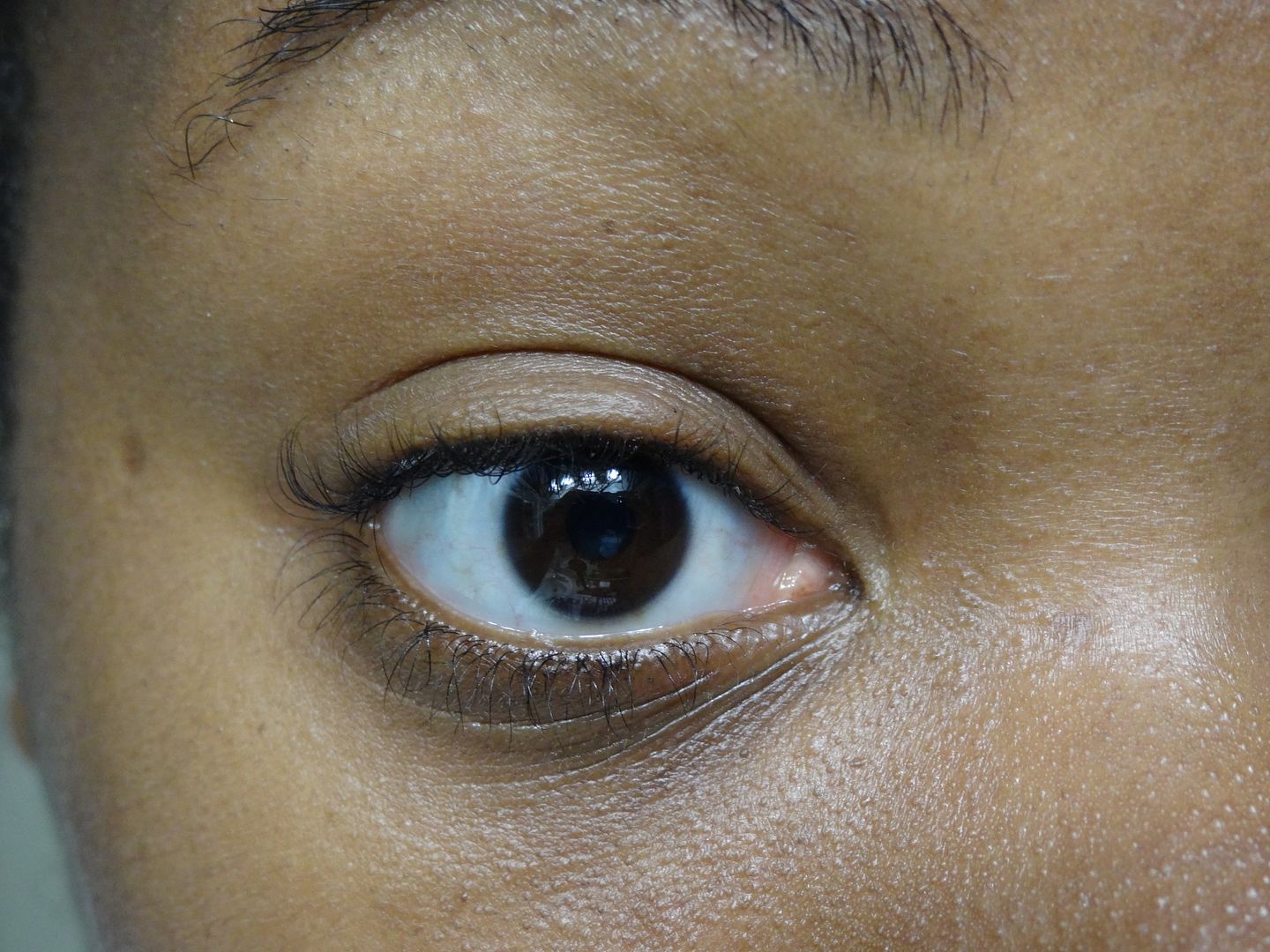 Lashes after 2 coats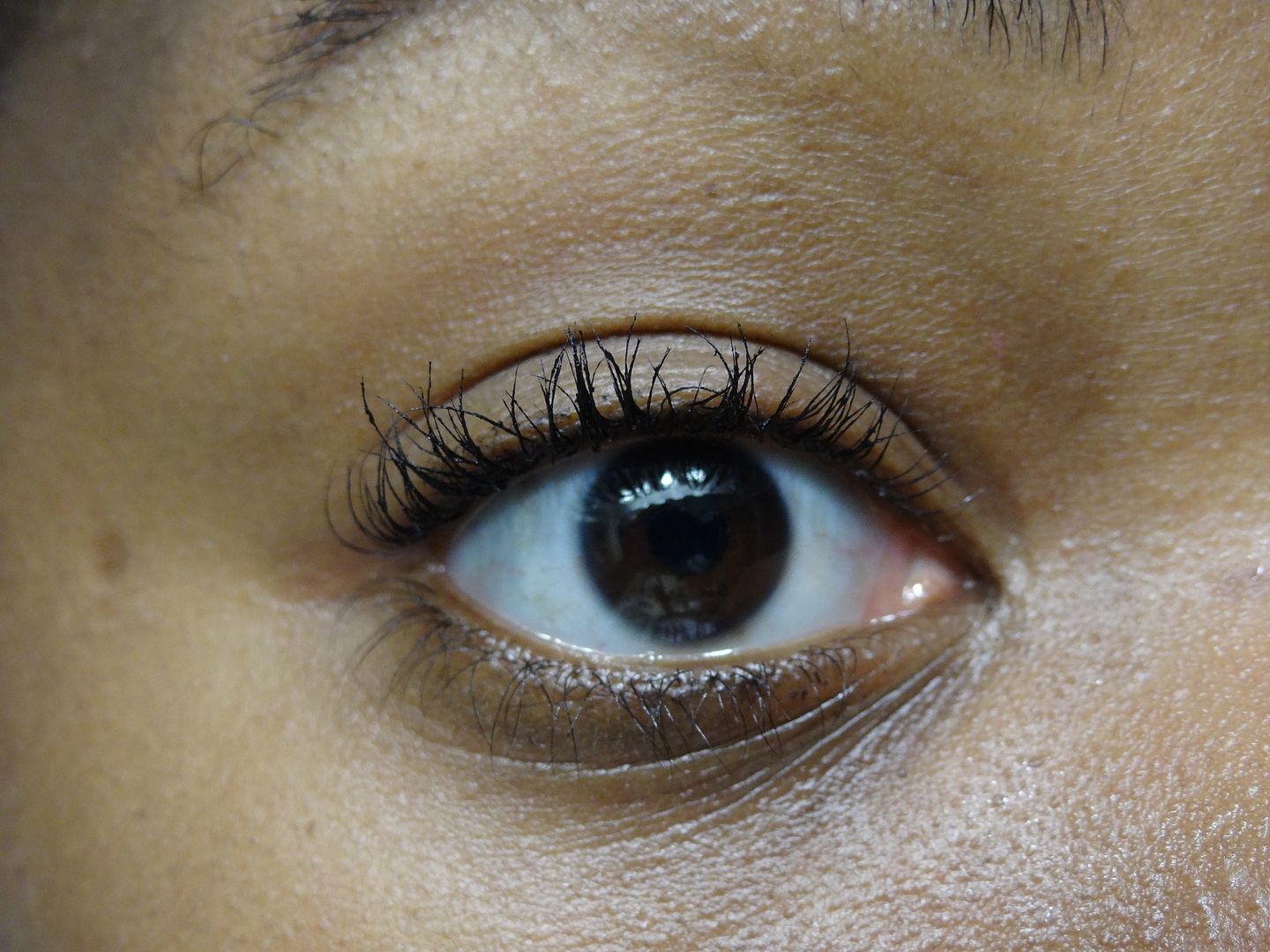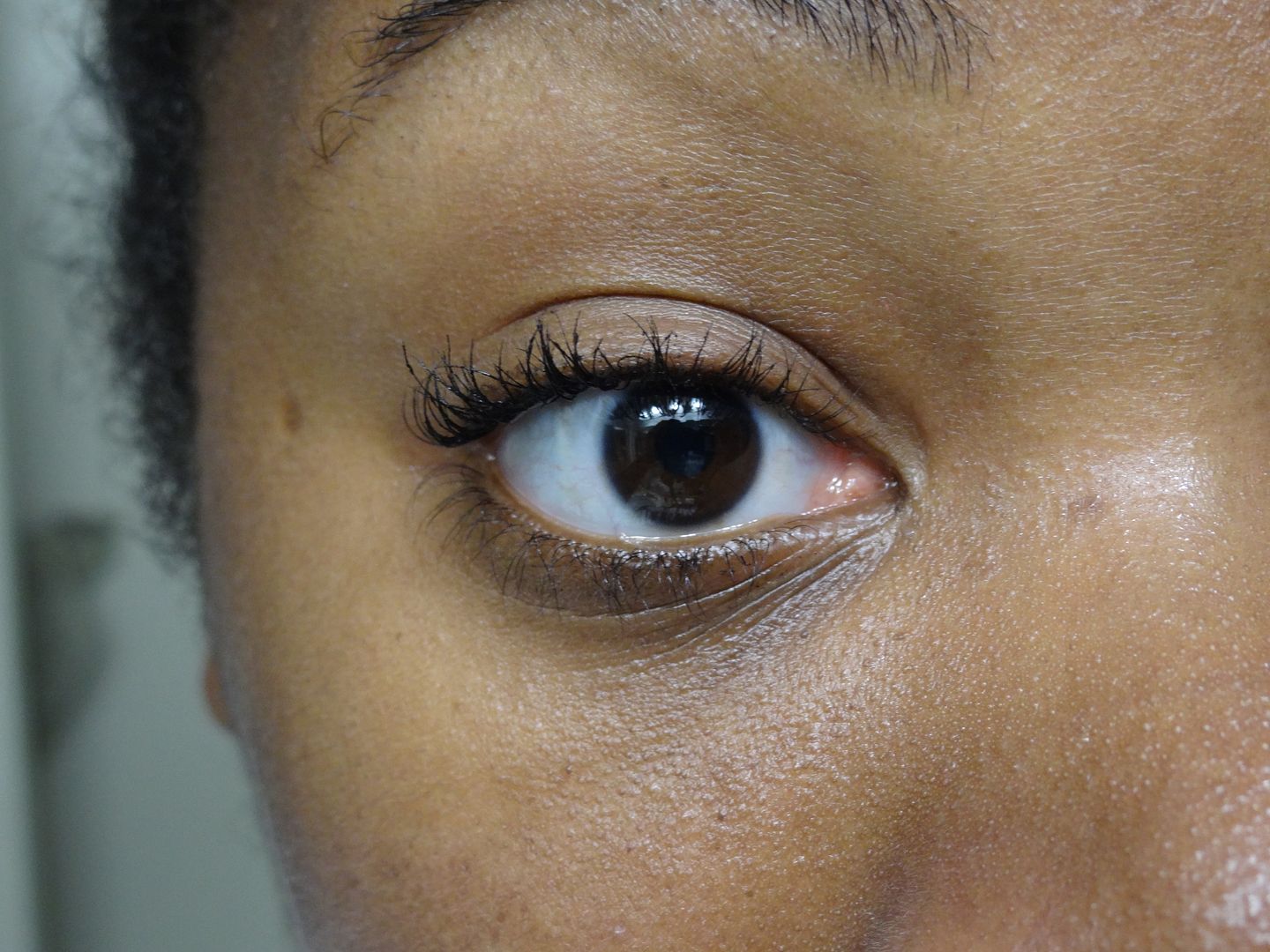 Do I recommend it?: Meh. If you're a NARS lover like I am, you're better off spending your money on one of their fabulous polishes, lipsticks or eyeshadows.
Any NARS fans in the house? Have you tried any of their mascaras?