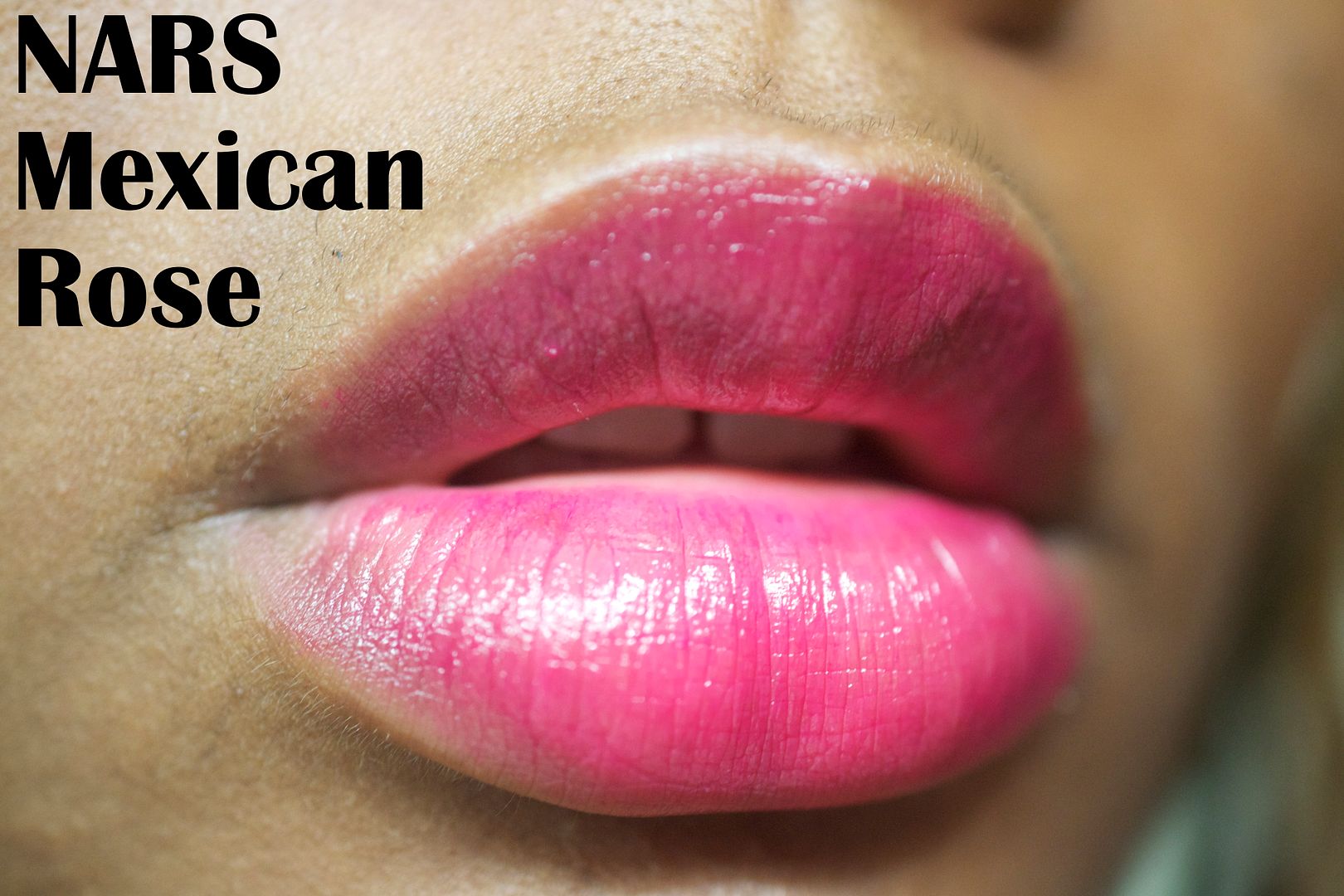 It's anything but new but NARS Cosmetics' Mexican Rose Velvet Gloss Lip Pencil is freaking fantastic. And I'm not just saying that because I'm slightly obsessed with NARS everything.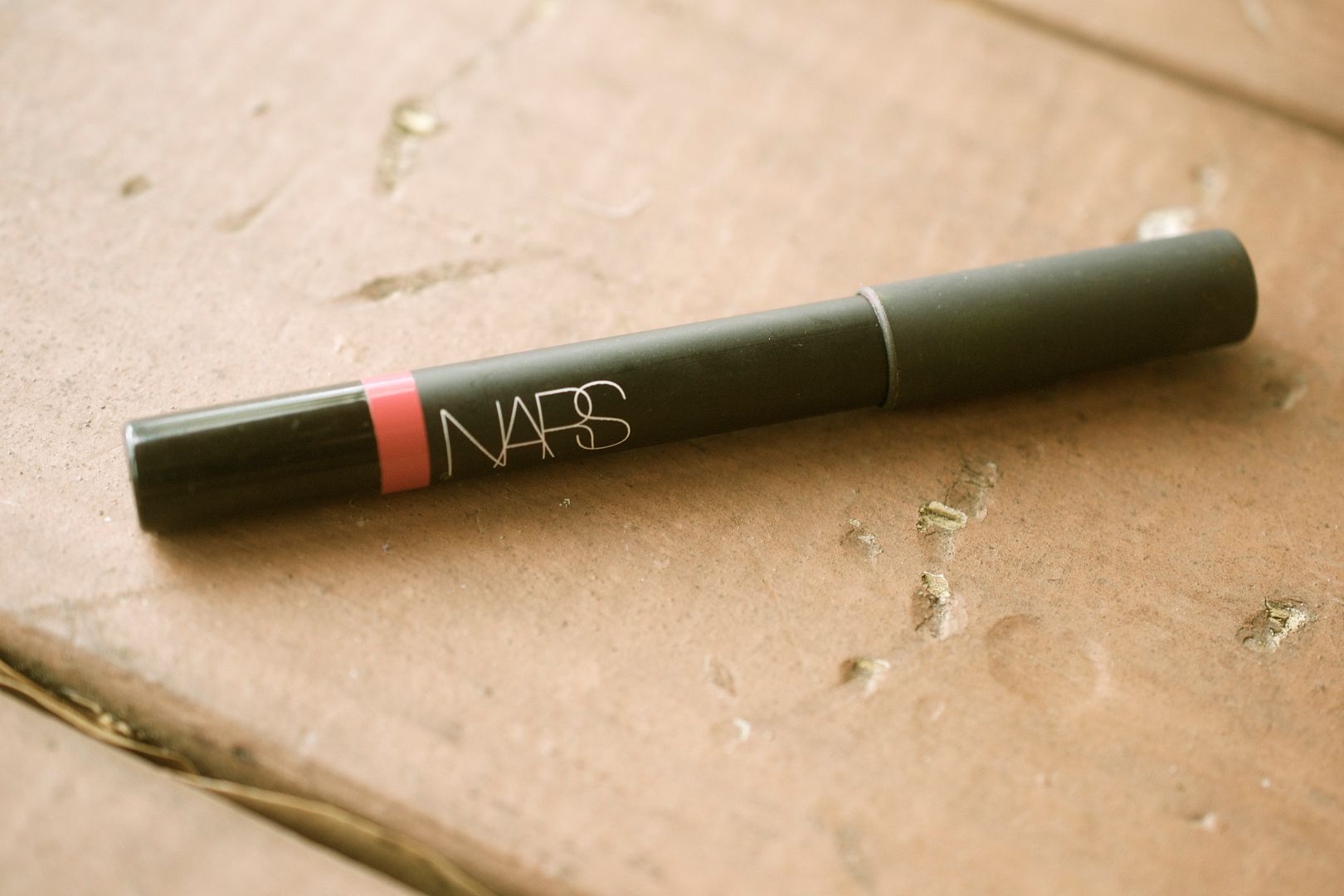 Okay, wait – let's rewind. Why is this the first time I've ever tried a NARS lip pencil? I mean…where in the world have I been? Have they always been free of parabens, synthetic fragrances, phthalates and sulfates? Whoooa! That's huge for me. Y'all know how much I adore the preservative-free skincare and cosmetic products. So um, yeah…before this lippie even hit my lips, I was in love with it.
But when I did apply it. Oh Lawd…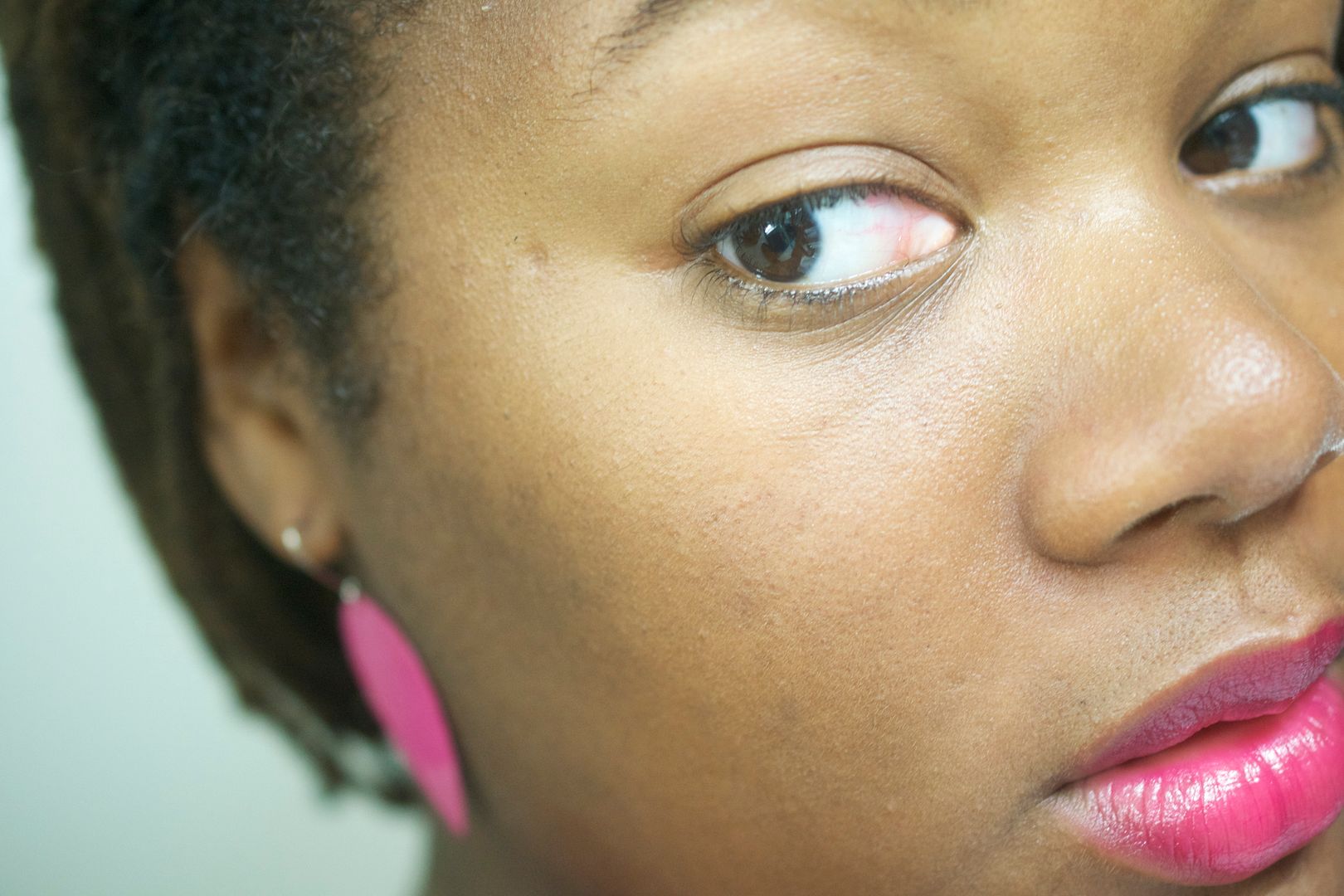 Just gorgeous. It's one of those funny lippies in that an initial swatch just looks so so.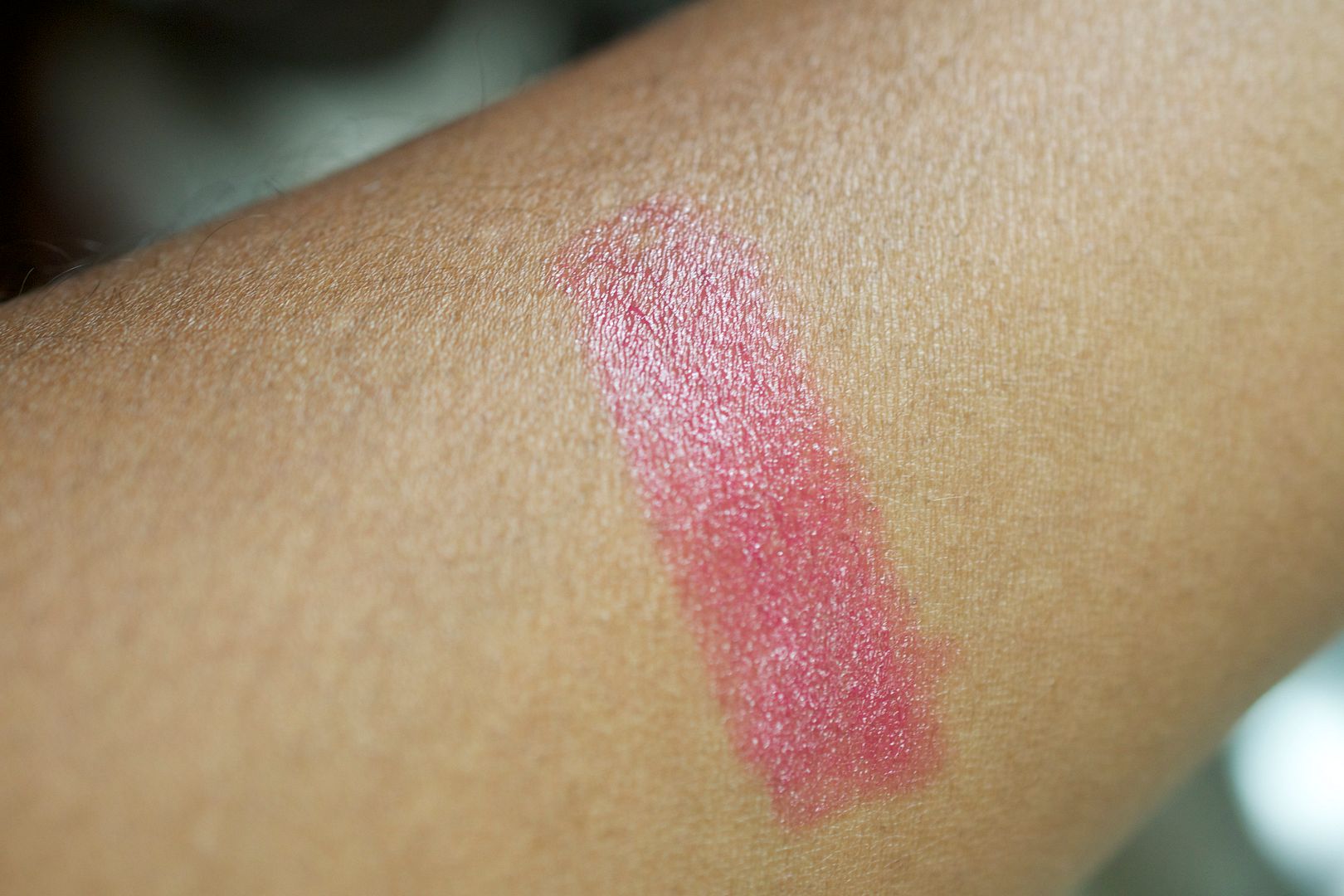 It appeared ultra-glossy and while it's described as a "hot pink", it looked to be a little subdued to me. But honey, twas a different story when I put it on the lips. I love love love love love. Oh! And the best thing about this lippie? While it acts like a moisturizing lipstick, it actually stays around like a lip stain. Even after hours of wear time, this pencil will stay put. Which of course makes its $24 price tag a lot easier to glance at. I want more. And more I will be hauling from Sephora. If you want this one, get it ASAP. It's limited edition and may not be around much longer.
Have you ever tried any of NARS lip pencils? And uh…is a mexican rose actually a rose that is indigenous to Mexico? The geek in me needs to know these things…