I've had a love hate relationship with deodorant for as long as I've been allowed to wear it. Love because the stuff keeps me from smelling like a goat and hate because although it keeps the funk at bay, it wrecks havoc on my sensitive underarms. And then I got to thinkin'…the skin under the arms happens to be super sensitive. Why then are we using deodorants and antiperspirants with super harsh ingredients in them? Especially after shaving? A light bulb went off and to my beauty bin I went to retrieve a natural deodorant I've had for some time but stop using.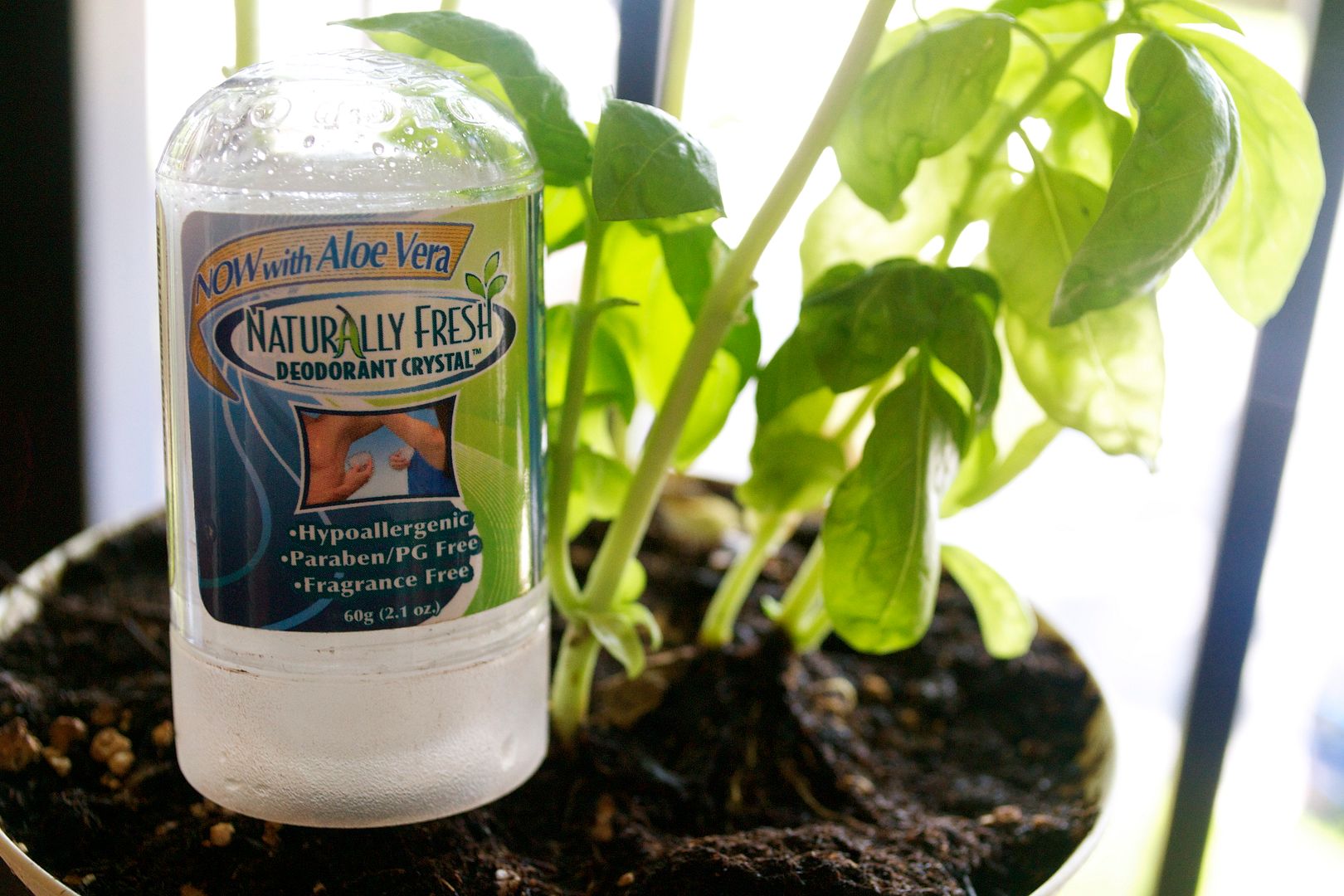 I received the Naturally Fresh Deodorant Crystal to review almost a year ago. I tested it for a good week but found absolutely no results. Fast forward to a few months ago and now you couldn't pay me to go back to a traditional deodorant.
Here's the thing about natural deodorants…you have to prep your pits for using them. No matter how hard you scrub, it is often pretty hard to remove deodorant from under your arms. I gave my pits a good scrubbing using baking soda. It took a good 5 minutes per pit, but I was ready! While a traditional deodorant have waaaay too many ingredients listed, this deodorant crystal has two. Dos. 2. That's it.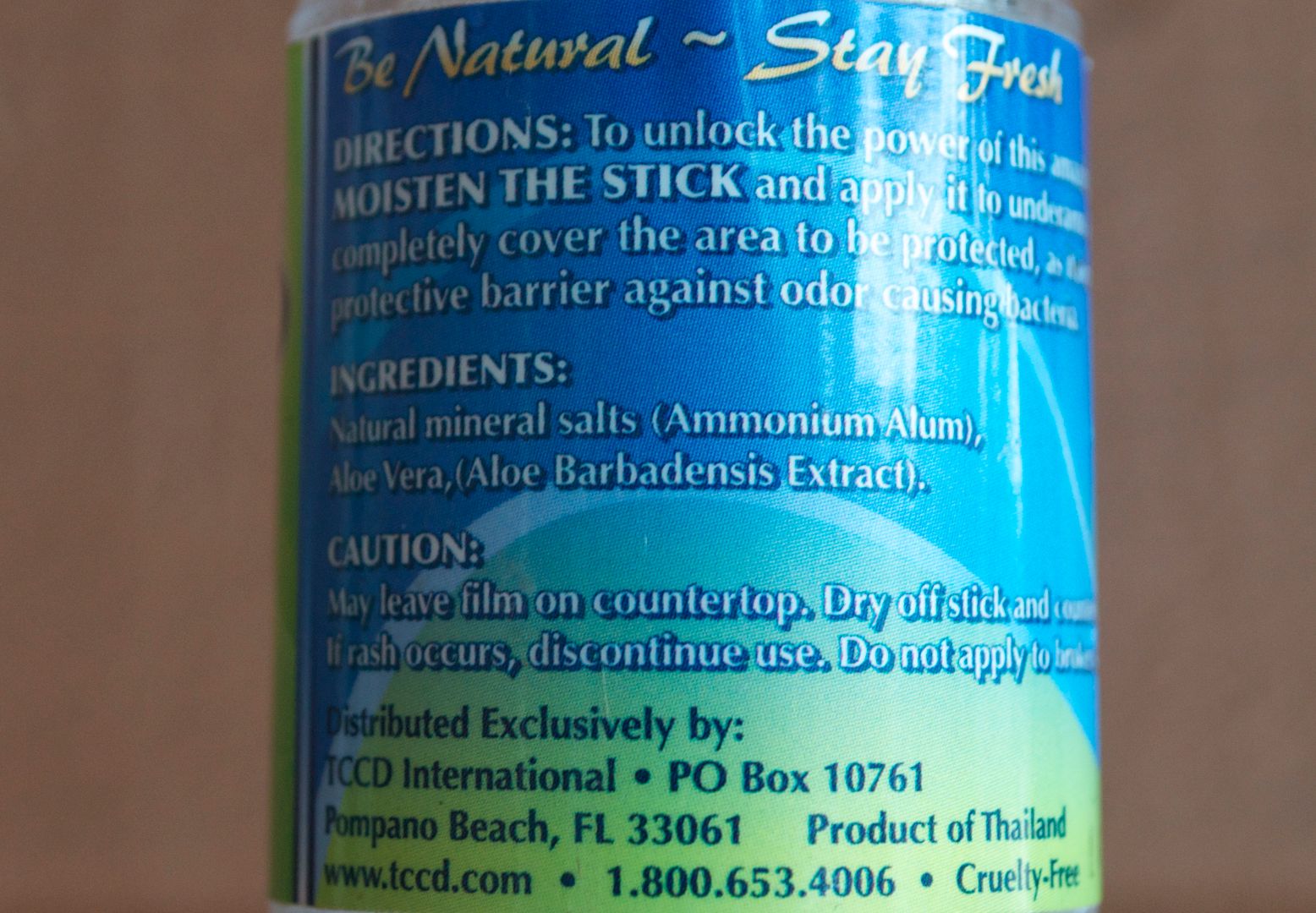 My pits were already breathing a sigh of relief. The crystal looks just like, well…a crystal.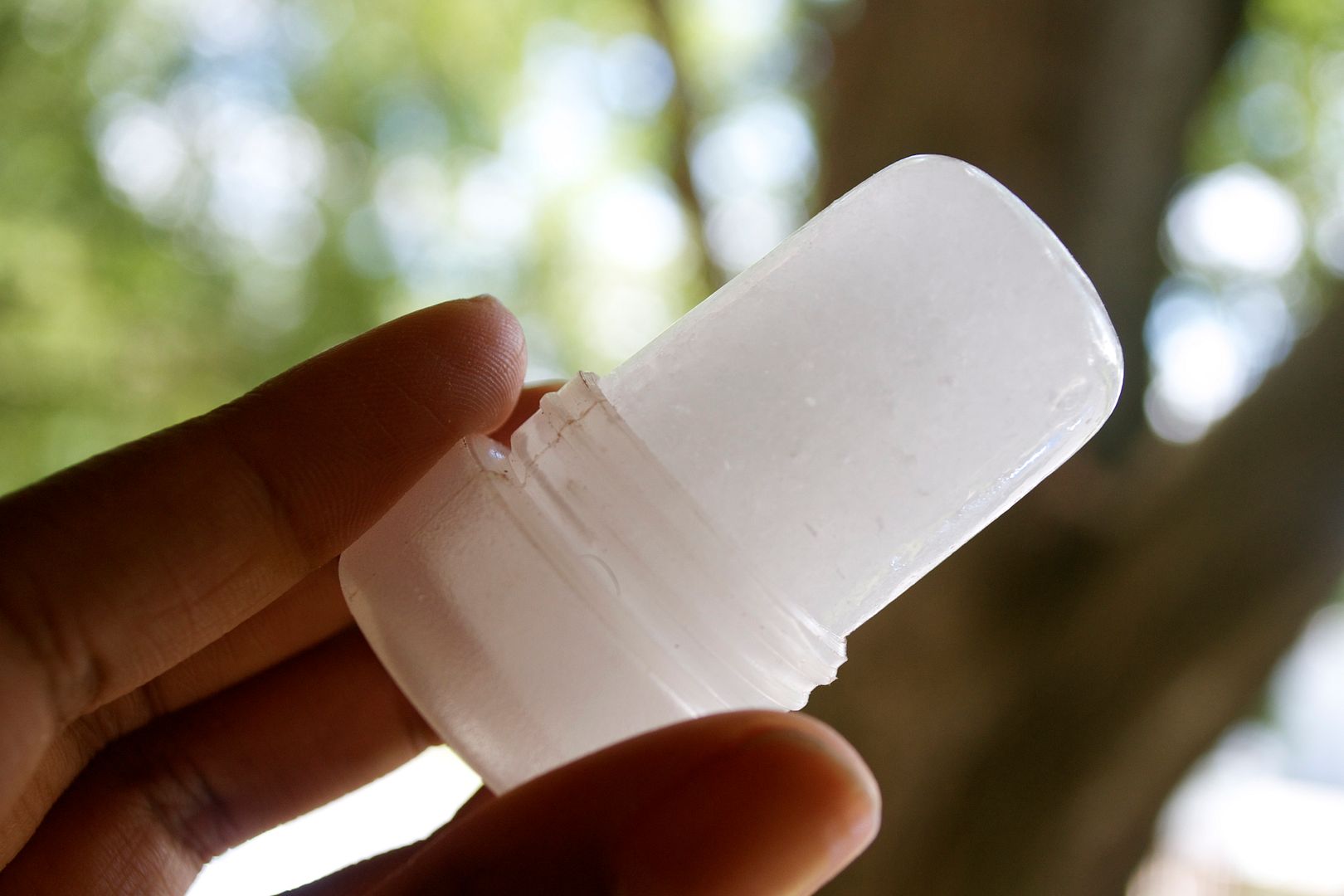 Cool, uh? To "activate" it, you wet the top and apply a generous amount under your arms. My issue was always that I'd be left with wet underarms but they dry pretty quickly. Ohmigoodness y'all…when I tell you this stuff works, I mean it WORKS. Aside from it keeping me from stinking, I found that it has kept my pits in so much better condition. My underarms are smoother and not as dark.
Pro's
-It's affordable. Retailed at $5.99, this crystal will last for months and months and months.
-It doesn't have a fragrance.
-It is gentle enough for even the most sensitive of underarms.
Con's
-It loses its power after 10+ hours
-It may be hard to find.
"Yo B, what do you mean it looses its power after 10+ hours?"
Good things don't always last forever. The same can be said for this natural deodorant. I've been in situations where I went from smelling fresh to smelling less than pleasant in 3.2 seconds. What happened? The deodorant simply wore off. I have no shame in tellin' y'all that me without deodorant is stinky. Funky. I mean, it's bad… I have since learned and keep the Spray Mist version of this deodorant in my purse at all times. The Spray Mist is super small and tote-able so it makes transferring it to different purses a breeze. If I feel like I'm going to be away from home more than 8 hours, I head to the ladies room and attack the underarms. And bam…the stinkies stay away. I've also learned that I have to continue to thoroughly scrub my pits every time I shower. I scrub with a combination of my body wash and baking soda. A good cleansing creates a nice clean base for another fresh application.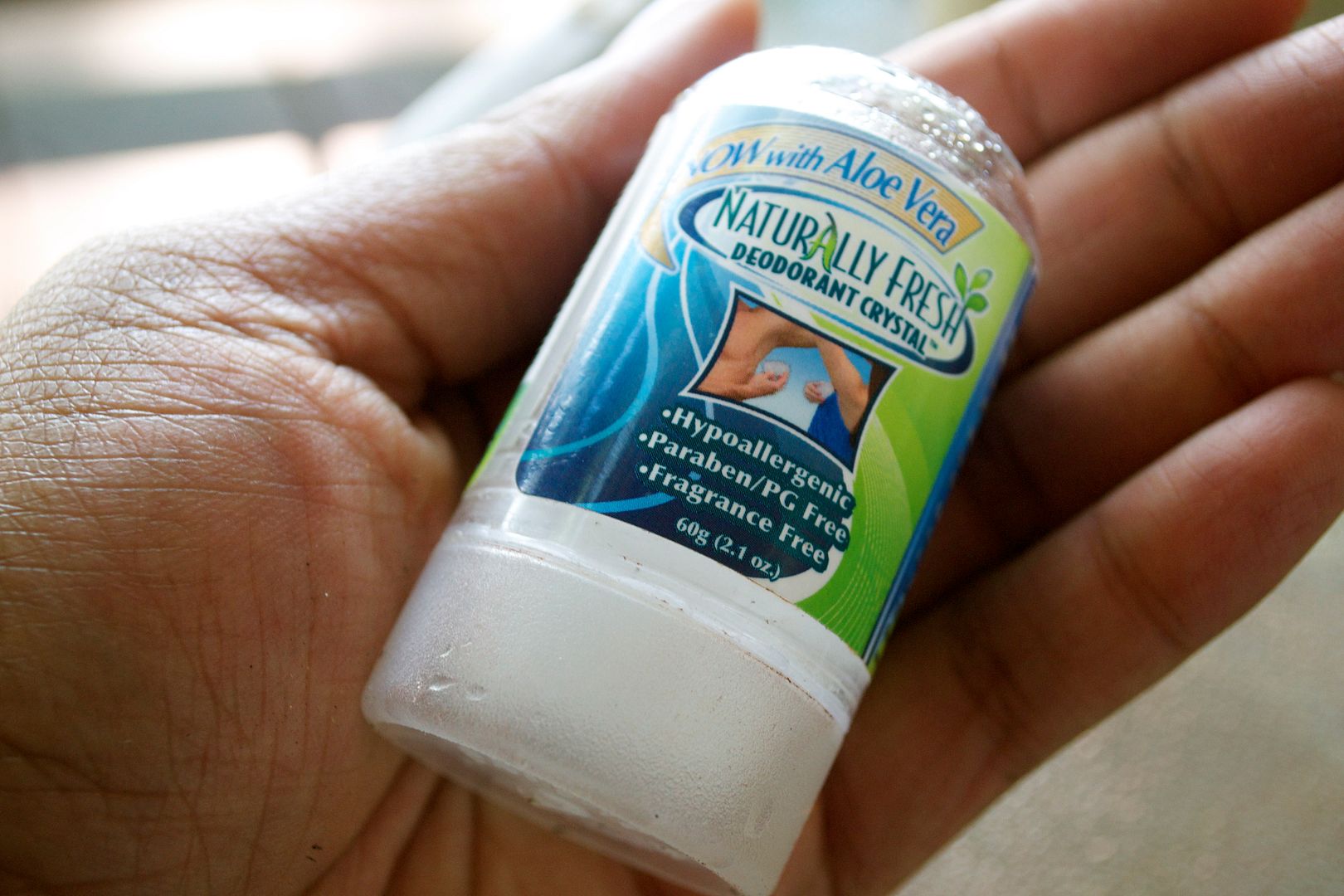 I'm a believer and as much as I've loved my traditional deodorants, me and my pits are just happy rolling with Naturally Fresh's Crystal Deodorant. I've heard many guys and gals say they've given up on the natural deodorant because they simply…don't work. I say give 'em another go 'round. If you're interested in using gentler products under your arms, it may take some time and diligence on your part. Naturally Fresh Deodorant Crystal comes in crystal, Spray Mist and Roll-On. You can grab it at Whole Foods and other natural food stores as well as online.
Any natural deodorant lovers in the house? If you aren't one, would you give one a try?