Since getting pregnant, my eczema has gotten 10x worse. Pre-pregnancy, I was always able to keep it under control. The itchies were confined to my lower back and while I had a few patches on my arm and neck, for the most part, it was manageable. Lately though, eczema has taken over my chest, parts of my arm and practically my entire back. It's starting to hurt my feelings but wearing outfits and up do's in my hair that show off my neck are virtually impossible.
So when I was presented with the opportunity to try Neosporin Eczema Essentials, I jumped to it. Because after all – what harm could it do? My next step was going to the dermatologist AND allergist. I saw a commercial about these products a few weeks ago and Skeptical B was all like, "Yeah yeah…promises to bring fast relief to eczema suffers. Whatever." And then I got the products in my hands.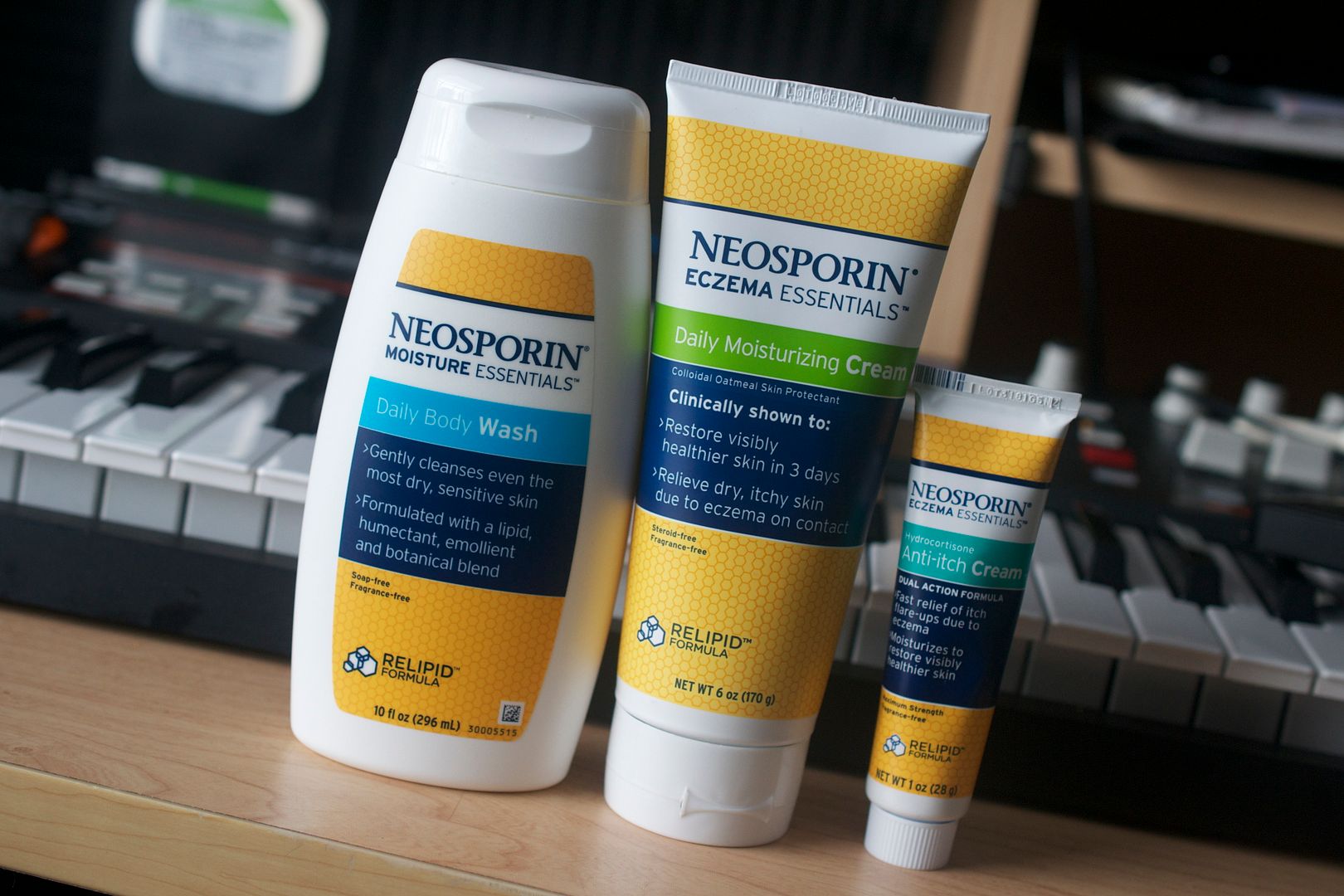 There's a line-up of 3 Eczema Essentials products. The Daily Body Wash, Daily Moisturizing Cream and the Anti-Itch Cream. I'll review each product individually and then rap on how they work together. I've been using these regularly for approximately 2 weeks time.
First up, the Daily Body Wash ($7.99)…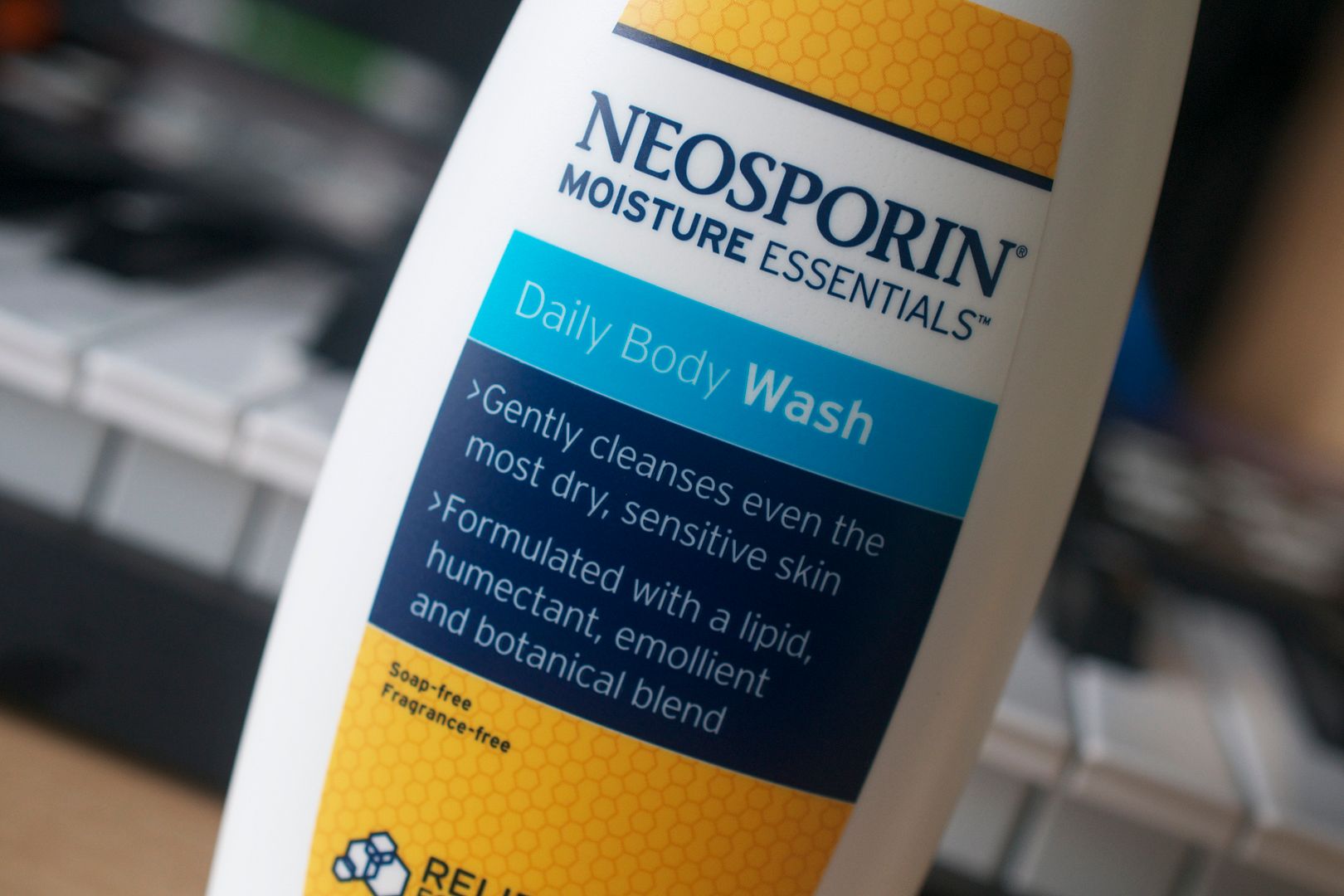 What it says it will do:
This collodial oatmeal skin protectant is proven gentle and non-irritating even on eczema-prone skin. Effectively cleanses even the most dry, sensitive skin. Contains a lipid, humectant, emollient and botanical blend to help retain moisture essential for healthy looking skin.
Ingredients:
Water, Glycerin, Cocoglucoside, Sodium Lauroamphoacetate, Sodium Laureth Sulfate, Hydroxypropyl Starch Phosphate, Sodium Chloride, Phenoxyethanol, Acrylates/Beheneth 25 Methacrylate Copolymer, PEG 150 Distearate, Styrene/Acrylates Copolymer, Citric Acid, Polysorbate 20, Tetrasodium EDTA, Methylparaben, Mineral Oil, Propylparaben, Polyquaternium 7, Boswellia Serrata Resin Extract, Tocopheryl Acetate, Sodium Ascorbyl Phosphate, Shea Butter, Glyceryl Oleate, Squalane, Retinyl Palmitate, Sodium Hydroxide, Butylene Glycol, Corn Oil, Green Tea Leaf Extract, Dipropylene Glycol, Ethylene Brassylate, Cis 3 Hexenyl Salicylate, Dihydrocitronellol, Oat Kernel Extract, Cholecalciferol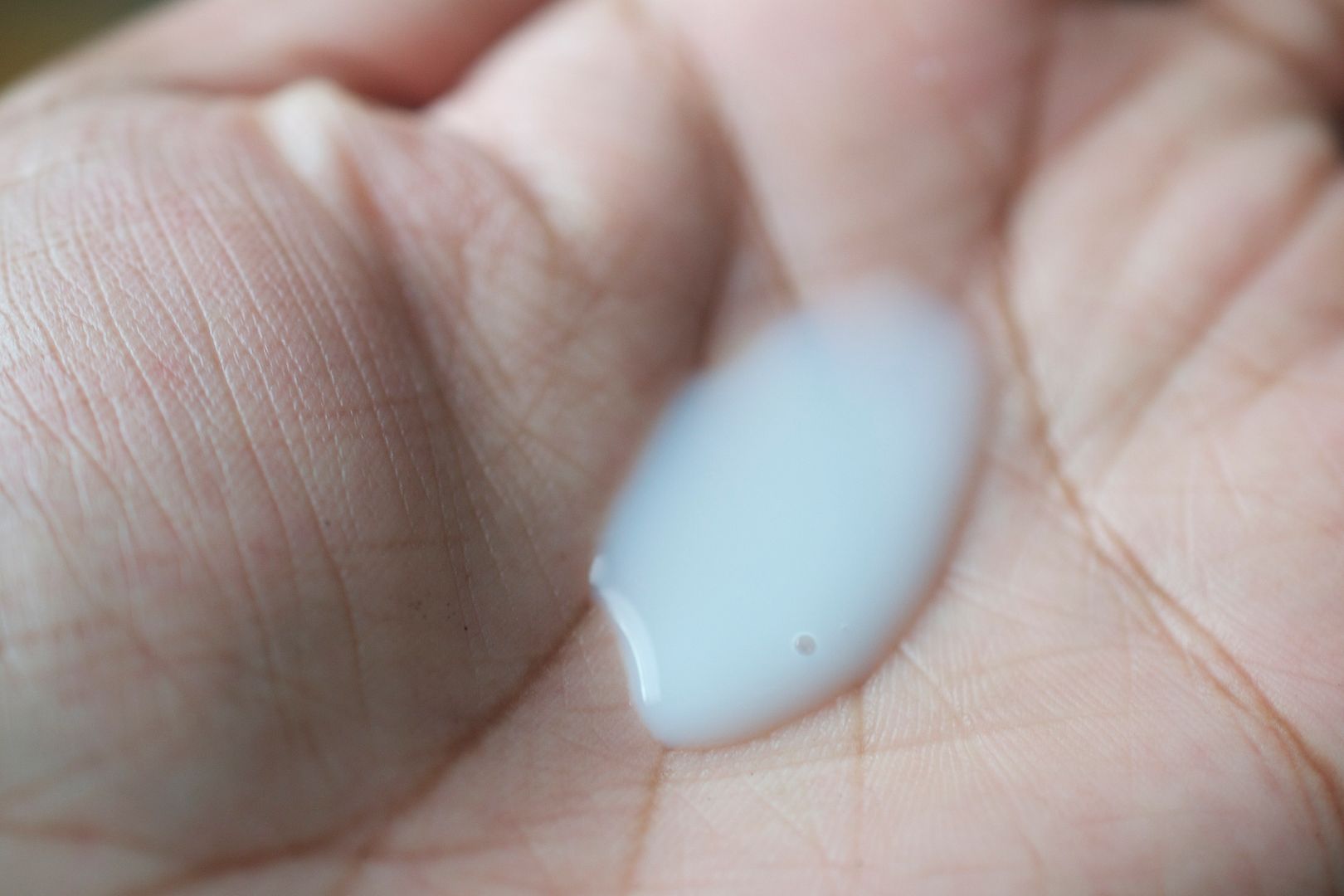 What I thought:
Like all of the products in the Eczema Essentials line-up, this body wash is fragrance-free. It's a creamy cleanser that lathers well and rinses thoroughly but doesn't dry out the skin too much. I didn't find it to be particularly moisturizing but it didn't leave my skin super tight after drying off so that's always a good thing. The price point is about right for a speciality body care product. I think I'm using too much of it because the bottle seems to be getting emptier after only 2 weeks. These thicker and creamier body washes seem to be better for my skin than the clear ones.
Daily Moisturizing Cream (about $11)…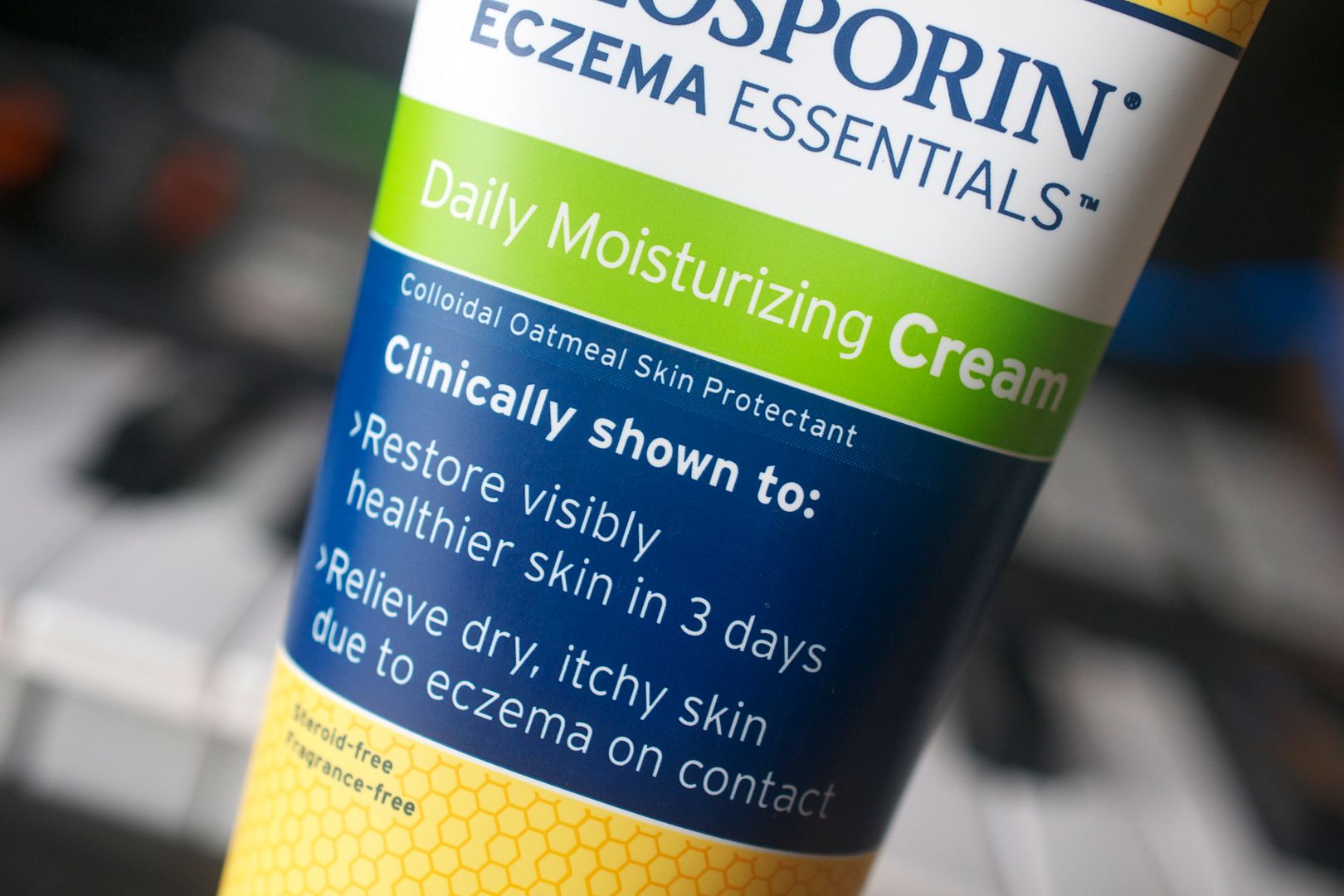 What it says it will do:
Clinically shown to relieve itchy skin due to eczema on contact. Shown in a clinical study to be as effective as the leading prescription* (*vs. the leading barrier emulsion in subjects with mild to moderate eczema with twice daily (or as needed) use.) Contains colloidal oatmeal, a skin protectant that helps relieve dryness, itch and irritation due to eczema.
Ingredients:
Water, Glycerin, Caprylic/Capric Triglyceride, Panthenol, Distearyldimonium Chloride, Petrolatum, Isopropyl Palmitate, Cetyl Alcohol, Dimethicone, Mineral Oil, Isopropyl Myristate, Ceramide NP, Steareth 20, Oat Kernel Oil, Oat Kernel Extract, Benzalkonium Chloride, Sodium Chloride
What I thought:
Packaging-wise, I would have loved to see more product in this cream. Because of the thick consistency of it, you're likely to go out of product pretty quickly. Especially if you use it daily. Speaking of consistency, it feels nothing like a traditional lotion. In fact, at first glance, it looks like a creamy vaseline but once you rub it in, it feels like a greasy-less body balm.
Crazy description, I know. It turned me off the first time I used it but somehow it works. It takes some serious elbow grease to get it all over but to extend its use, I find myself only using it on my trouble areas and using coconut oil everywhere else. Of all of the products in this line-up, I found this to be the most effective. It kept the ash away and soothed my eczema. My condition of the skin on my lower back went from all alligator-ish to…smooth. Shocking! The eczema on my neck improved quite a bit too. I chuckled at the "Restores visibly healthier skin in 3 days" plug but I don't know, y'all…by the 3rd day skin saw some serious improvements. WOW!
Hydrocortisone Anti-itch Cream (about $9)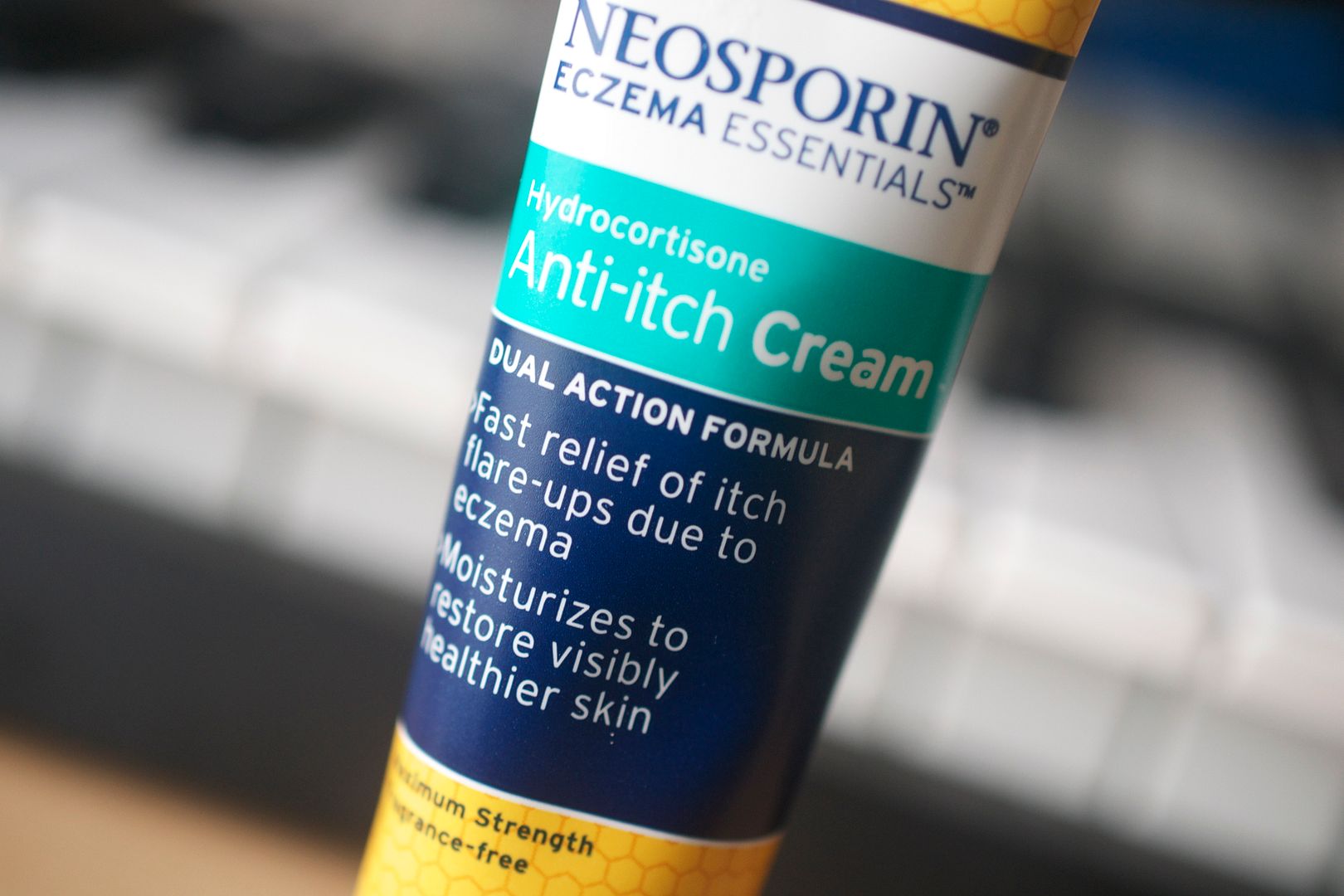 What it says it will do:
Contains a dual-action formula to provide fast relief of itch flare-ups due to eczema while it moisturizes to restore visibly healthier skin. Clinically shown to improve dryness, flaking and the appearance of redness.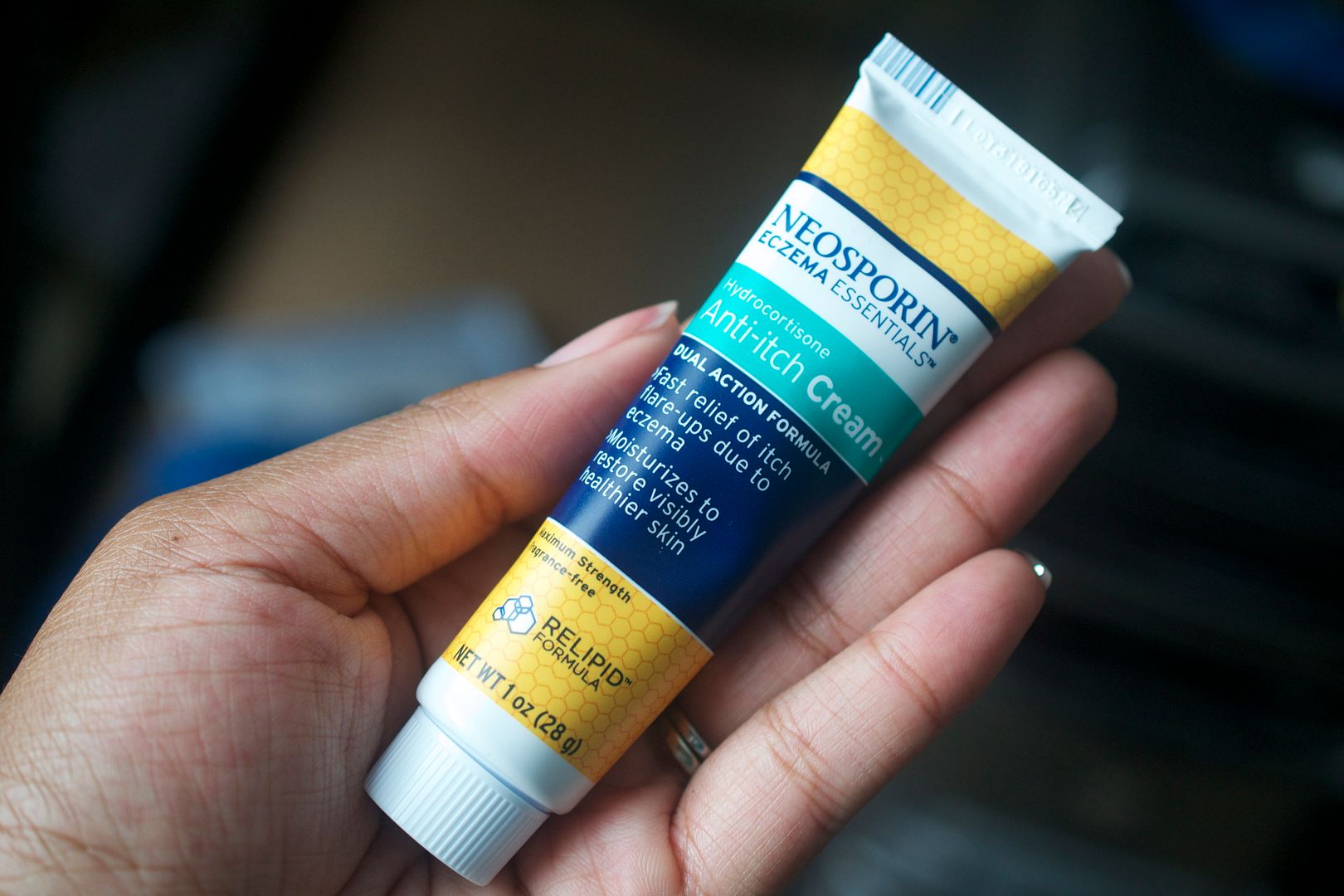 Ingredients:
Water, Petrolatum, Glycerin, Mineral Oil, Ceteareth 6, Dimethicone, VP/Eicosene Copolymer, Stearyl Alcohol, Phenoxyethanol, Ammonium Acryloyldimethyltaurate/VP Copolymer, Cetyl Alcohol, Carbomer, Edetate Disodium, Methylparaben, Sodium Citrate, Dipropylene Glycol, Ethylparaben, Propylparaben, Citric Acid, Ethylene Brassylate, Oat Kernel Extract, Dihydrocitronellol, Boswellia Serrata Resin Extract, Cis 3 Hexenyl Salicylate, Sodium Hydroxide
What I thought:
I didn't actually use this because I'm not sure if hydrocortisone is okay for pregnant women. I've been meaning to ask my midwife if it's okay but forget every time I see her. Either way, I'm going to err on the side of caution and use this after Bean gets here. It looks promising and I can't wait to see how well it works in conjunction with the other products.
Overall:
Having used 2 of the 3 of these products for 3 weeks, I am geeked! I would still like to visit a dermatologist and allergist to see if my eczema could be alleviated in other ways but for now I'm okay with using these products. Especially the cream. I usually tear apart my skin with itching and haven't been doing so lately. So yep! As a crazy eczema suffer, I would say that Neosporin's Eczema Essentials line-up is definitely worth the time and investment.