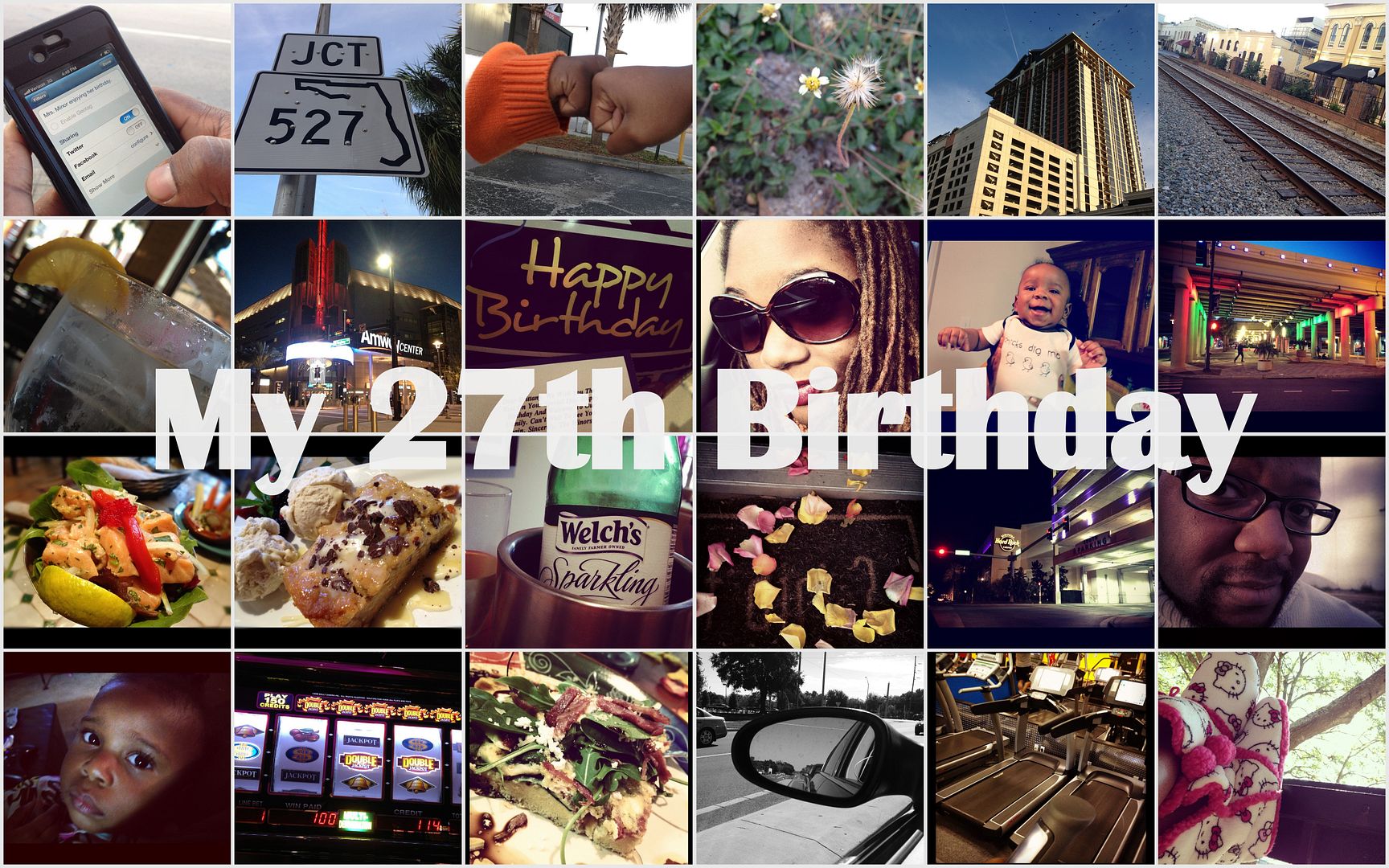 Hey y'all! Guess who turned 27 yesterday? Yours truly. I'm one of those women that promise to never lie about her age. Because what's the point? The way I see it growth, experience and wisdom all come with age. Wrinkles, health problems and memory loss may come too but hey, I'm deciding to see the bright side of things as I grow older.
That said, I'm taking a break today and shall return with a hot new post tomorrow. I took the day off from work to extend my birthday. Ooooh yeah! 8)
Oh! And I walked on the wild side and got an iPhone. I took all of the above photos with Instagram. I am beyond obsessed with that app. You can follow me on there (ClumpsOfMascara) and if you're a Instagram junkie too, let me know so I can follow you back!