It's been super quiet on the Nubar front so I was really excited to see this collection hit my doorstep. If I could choose one brand that ALWAYS keeps me on my toes when it comes to innovative collection themes, it's Nubar. This collection is based off of..Jellybeans! How ca-uuuuute!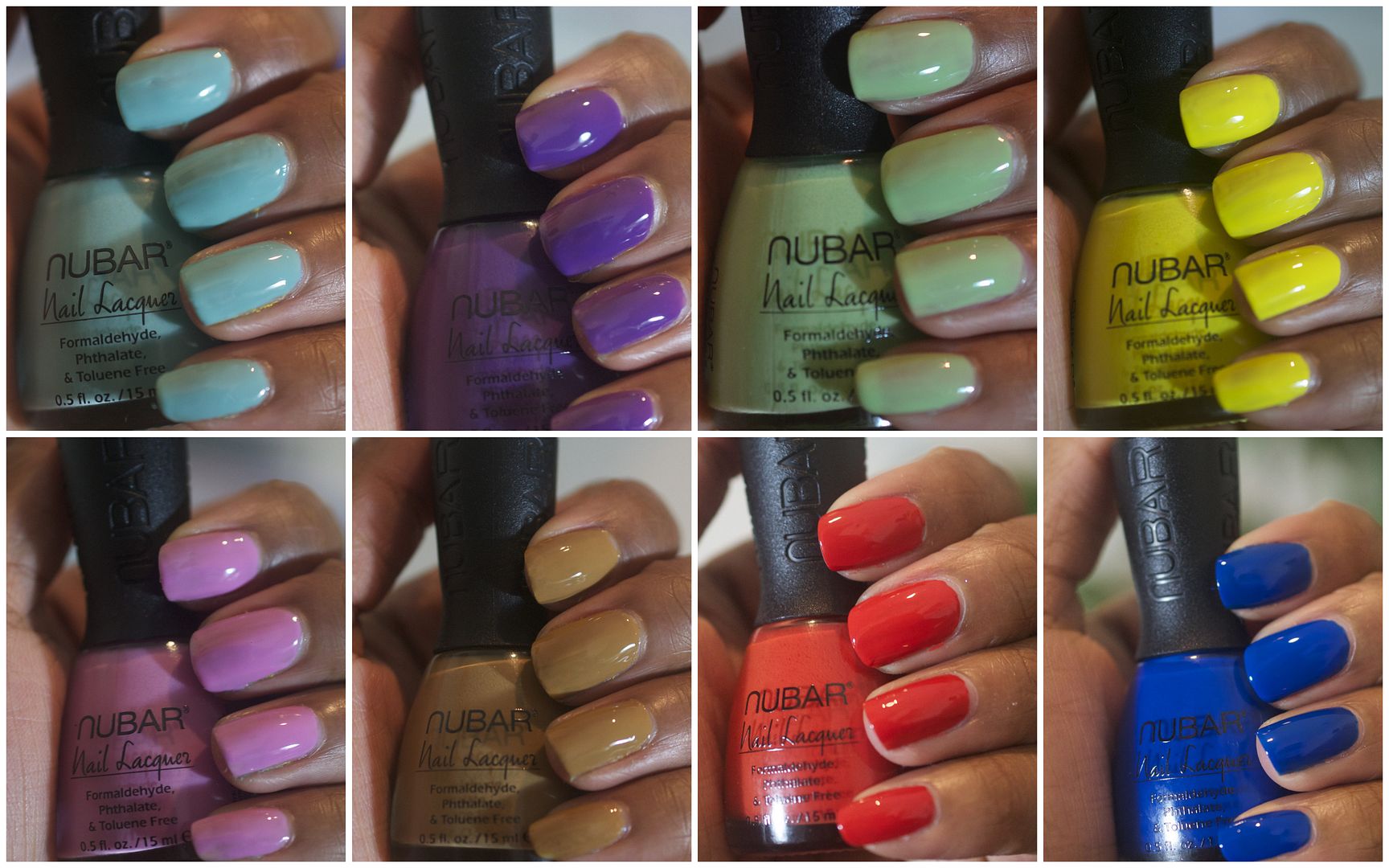 I mean, even if you don't like jellybeans, you just gotta love these colors. Each ones is named after a jellybean flavor. And each one is a creme. Which means one thing. They were realllllly hard to work with it. As are most cremes. I had to use 3 coats for each and still had to deal with a lot of a streakiness. Good thing these gorgeous shades were worth the trouble.
Okay so – I am reallllly working on taking better nail polish pics. I am experimenting with different cameras, lenses, lighting and set-up so hang in there with me until I find something that really works, okie dokie?
Kiwi is described as an opaque pastel green creme. It's a gorgeous pastel green creme but this was one of the trickier shades to apply. Even after 3 uneven coats, I felt like I could have gone for another one.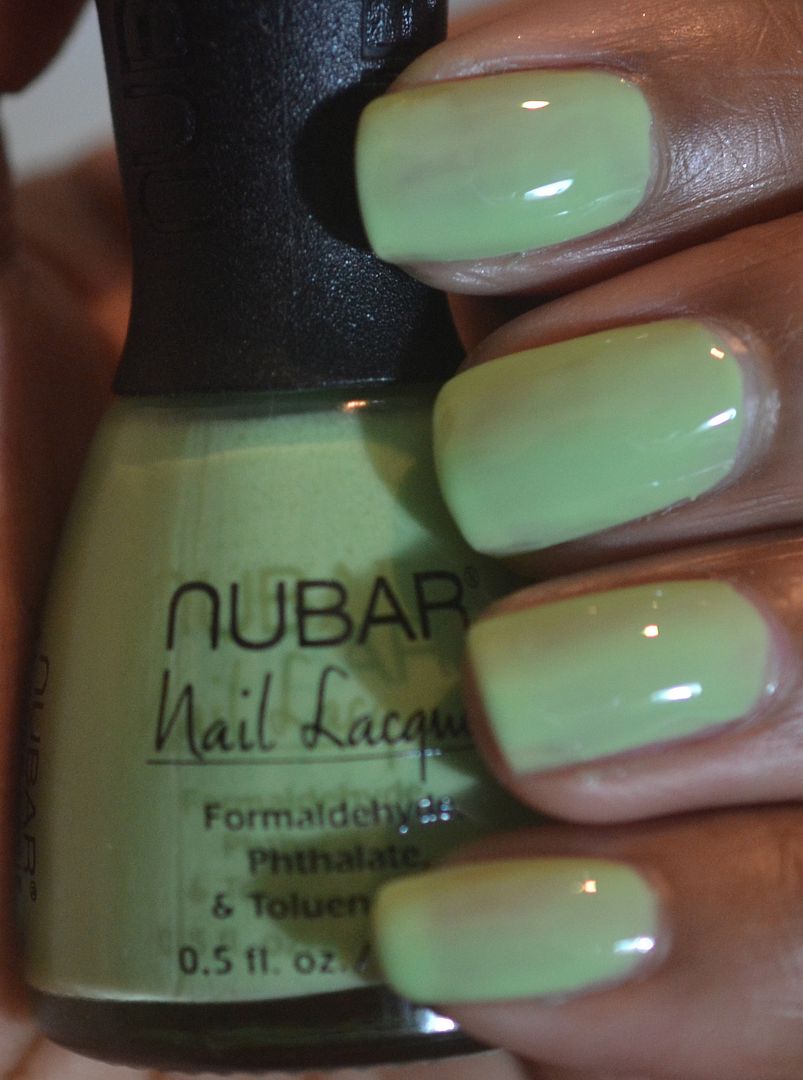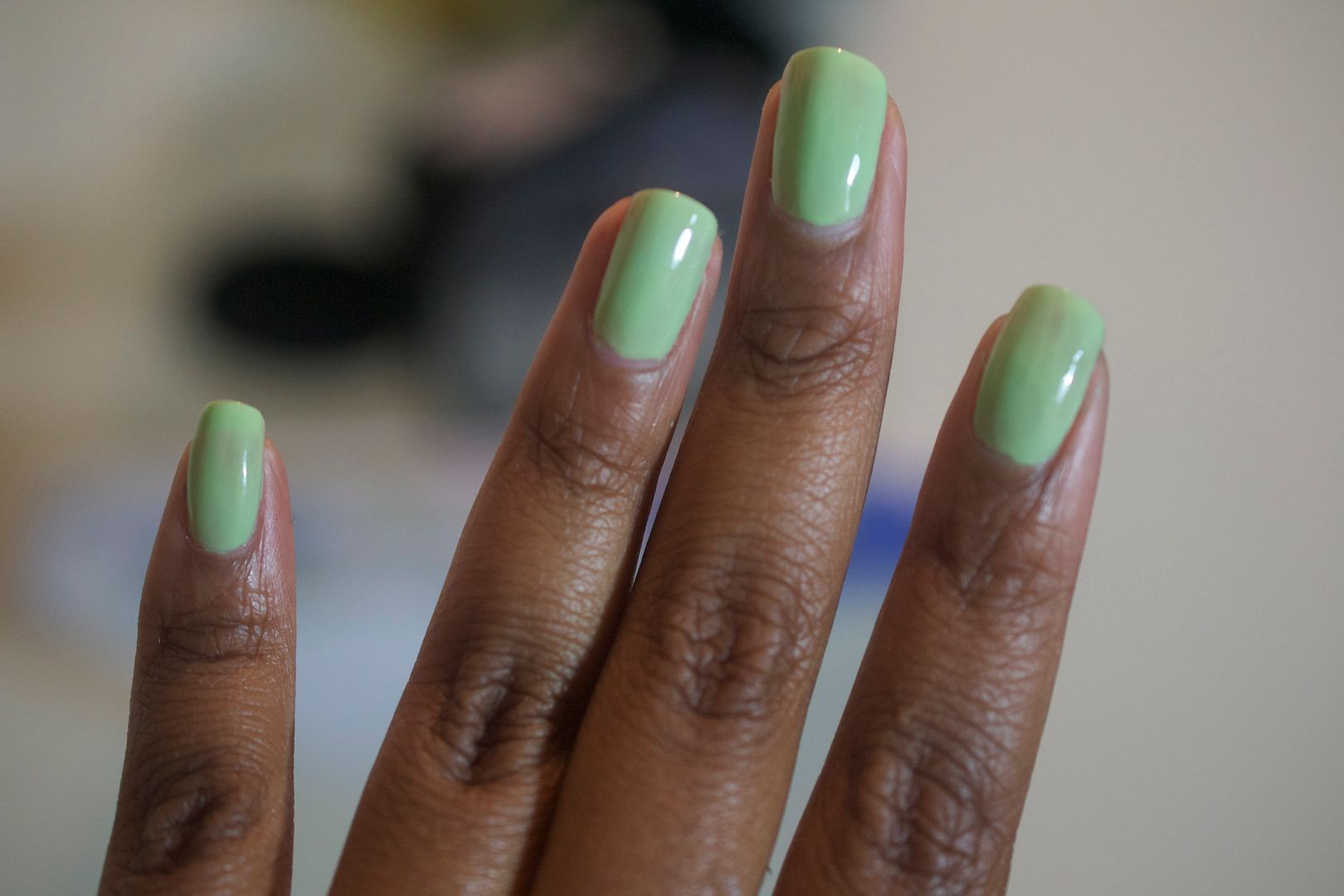 Lemon is described as an opaque bright yellow creme and like all yellows, it gave me some trouble. Yellows are always worth the trouble because I just looooove how they look on my nails.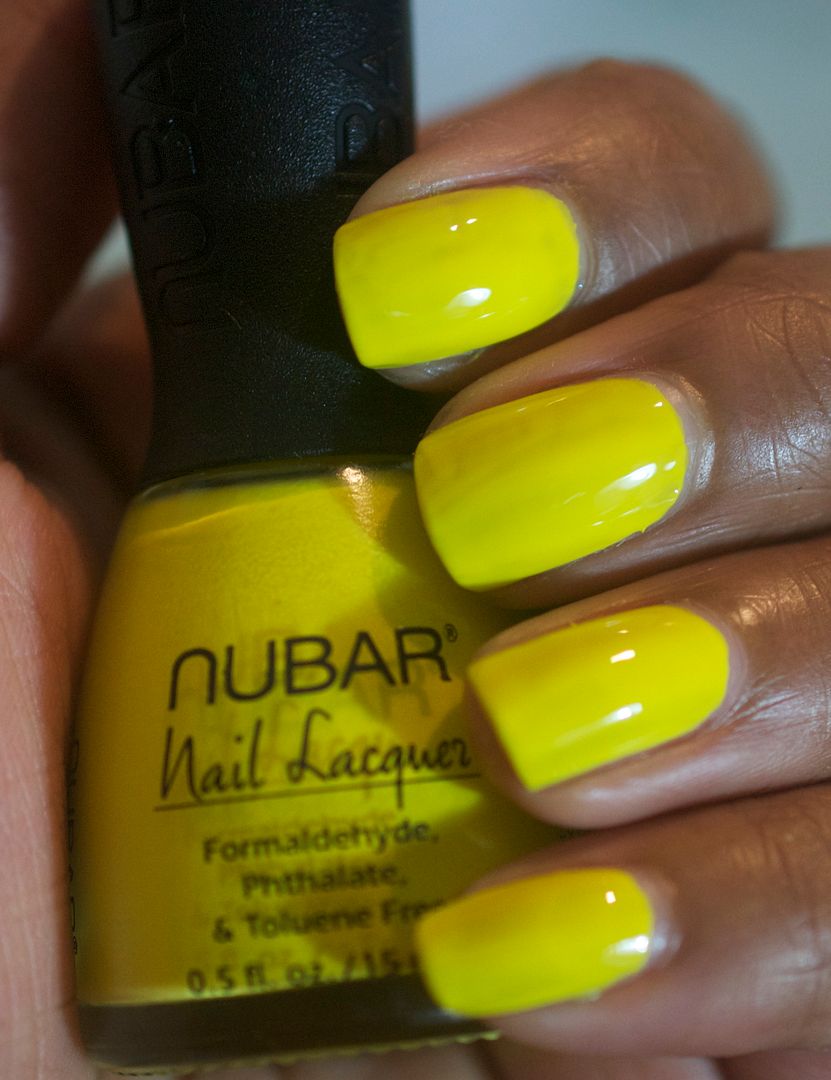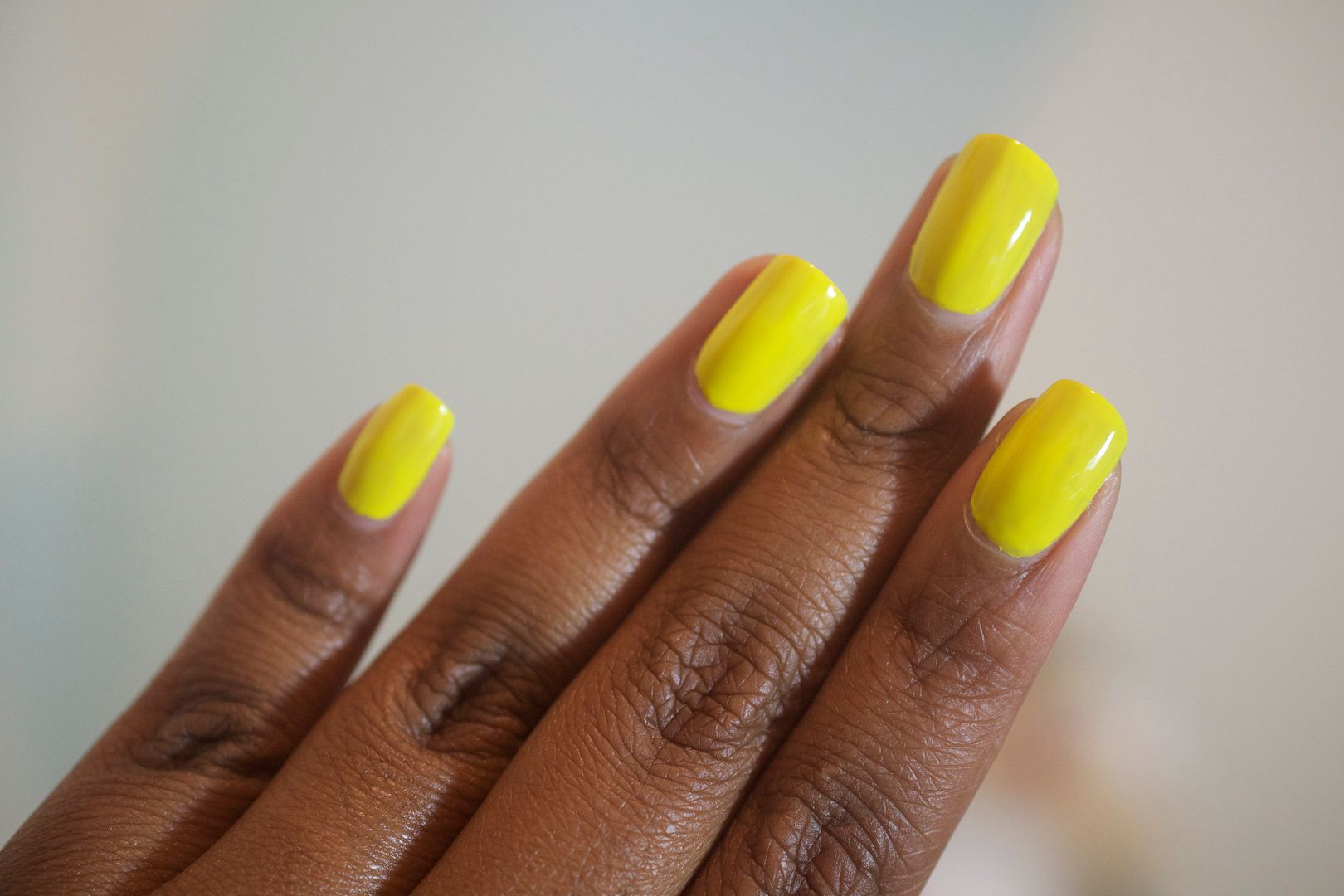 Strawberry is a semi-opaque light modern pink creme that looks cute and girly. Pink polishes are my least favorite but I can get down with this one because it has a beautiful jelly-esque finish.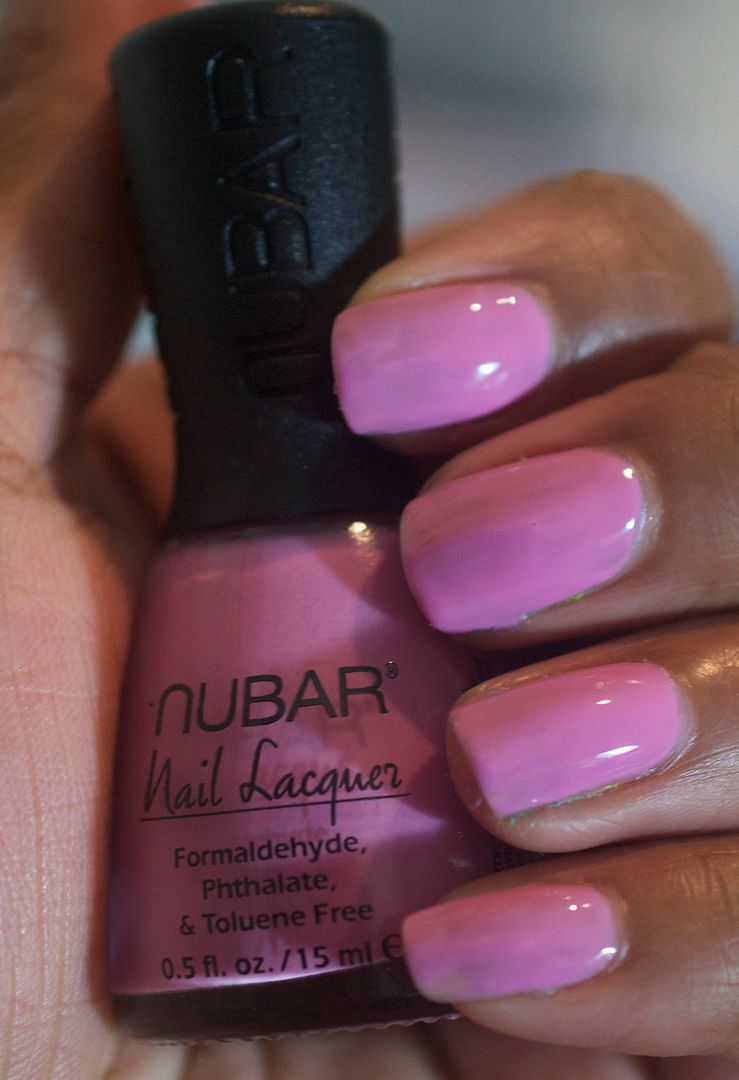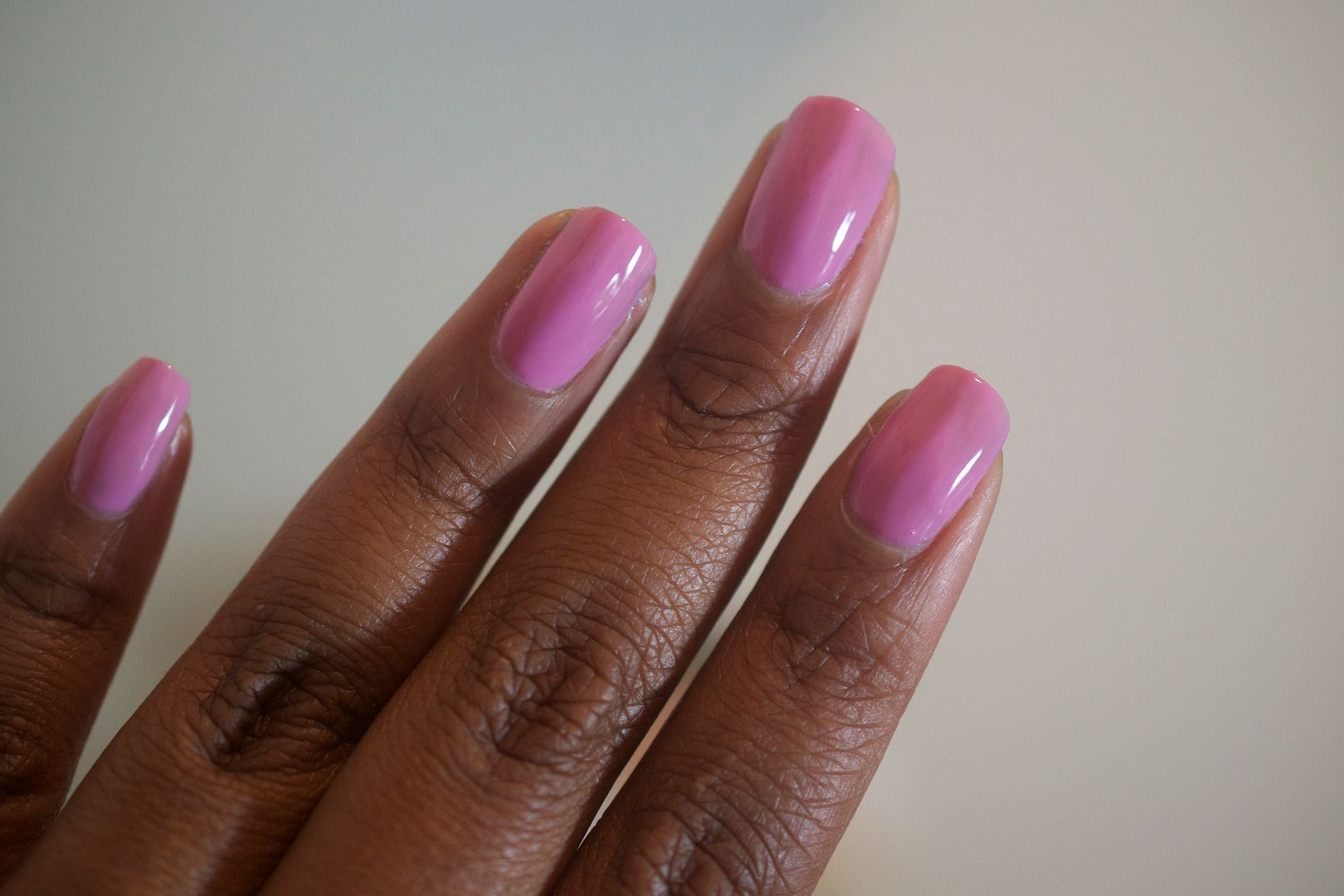 Toasted Marshmallow is an opaque light carmelized brown creme and man…it looks funky, uh? It doesn't exactly compliment my complexion but if you like those weird putty-type shades, you may get a kick out of this one.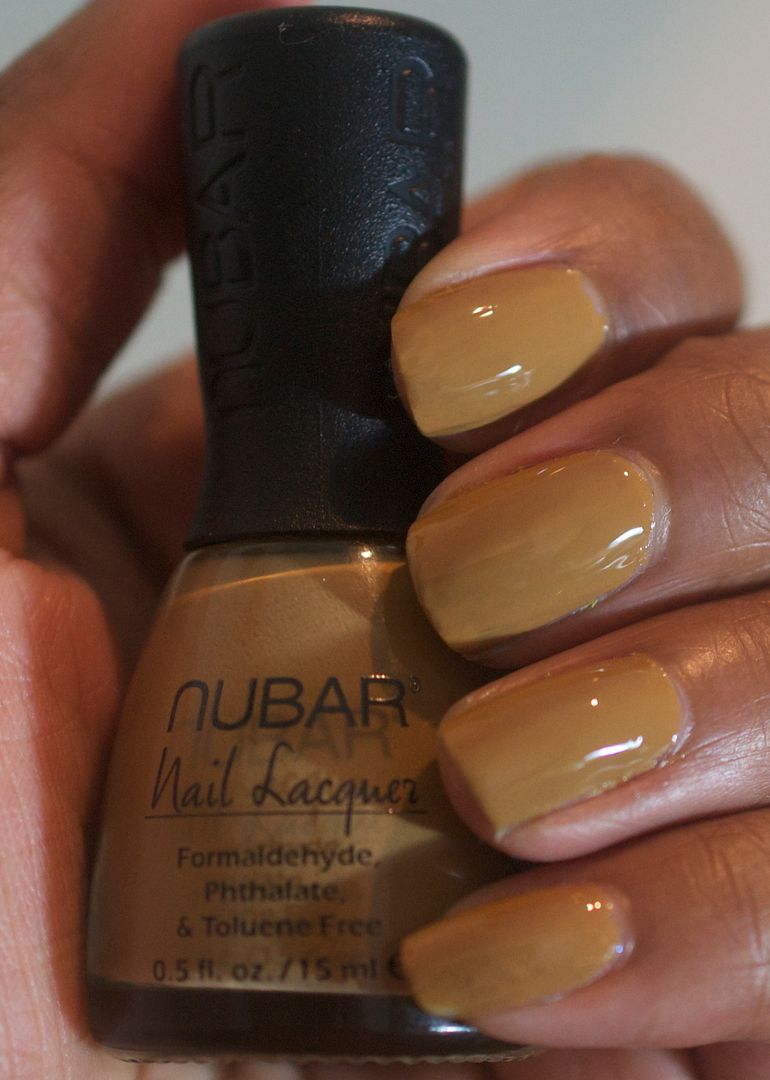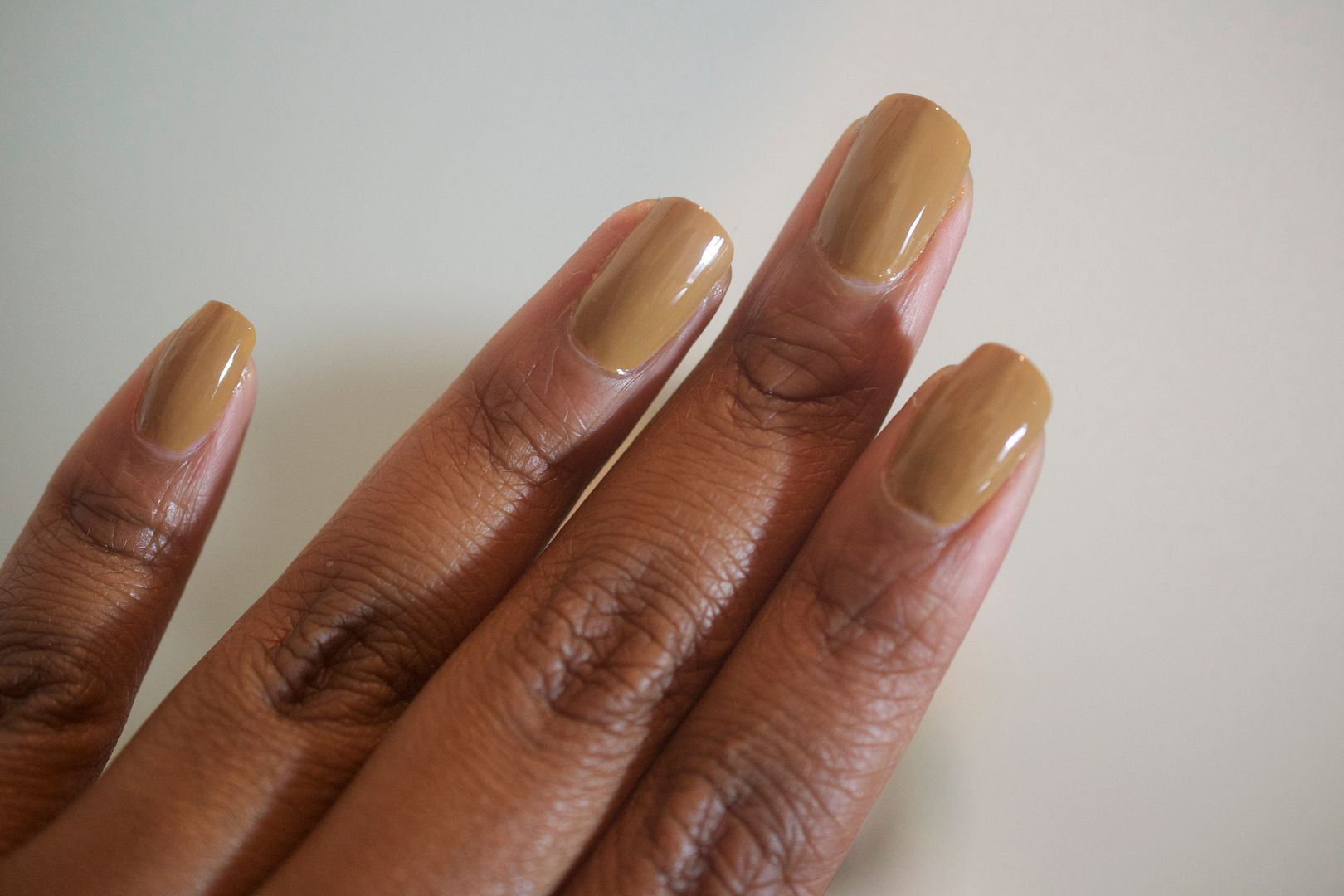 Blue Raspberry is a semi-opaque light turquoise creme that looks more on the blue side than turquoise. In fact, I don't spot much green in it. This one was the hardest to apply. I had to apply 4 coats just to get even coverage.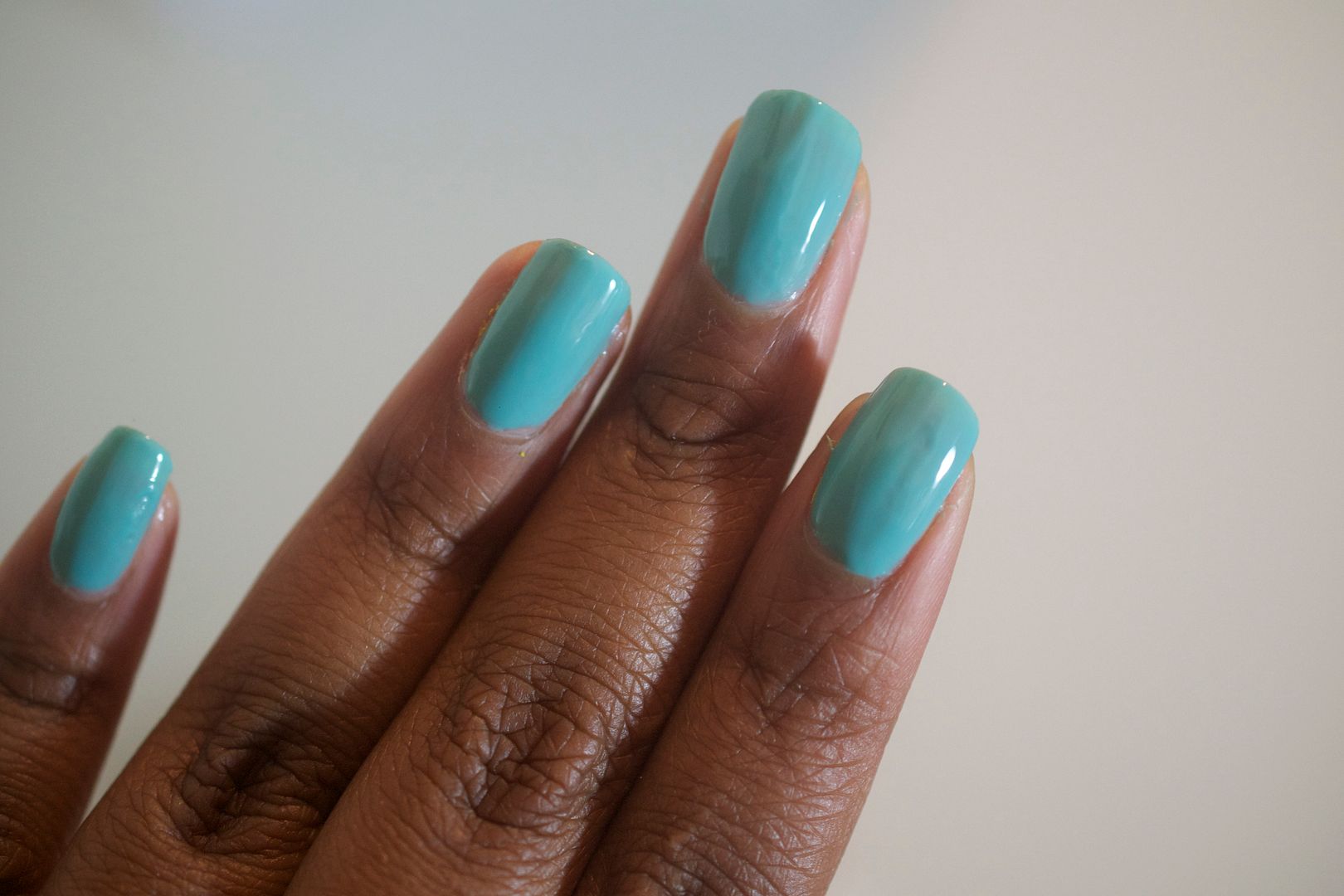 Grape is a semi-opaque medium modern purple that is soooo up my alley. It's a little more opaque than the other shades but it still had some streakiness issues. Still. It's a purple creme. You can never have too many of those.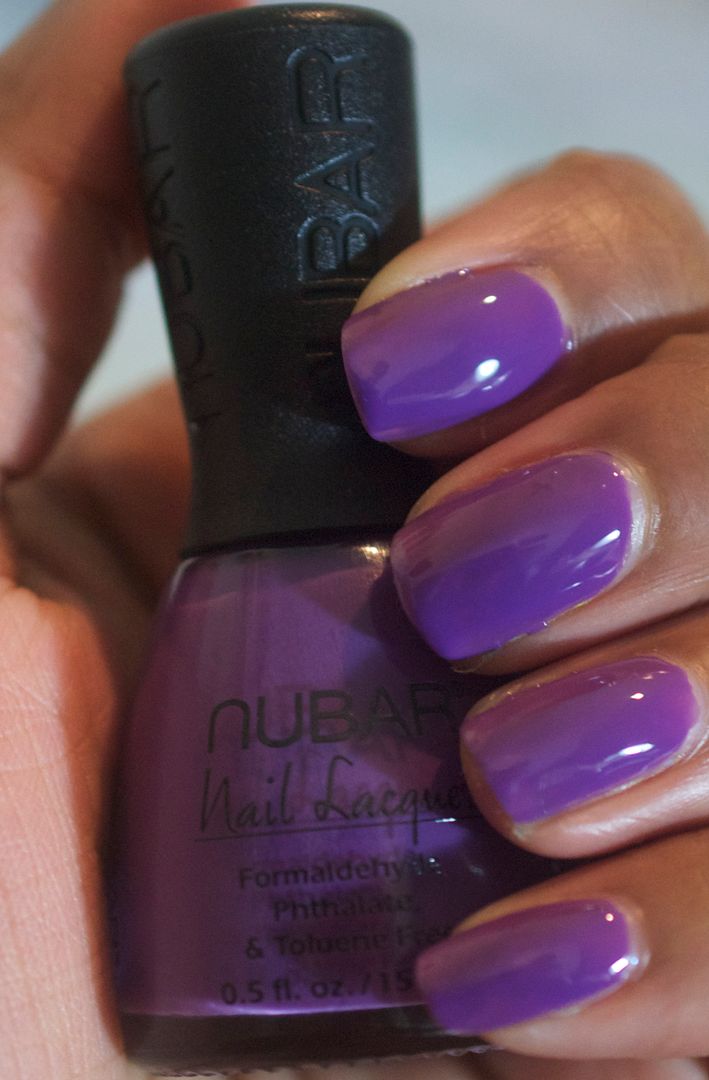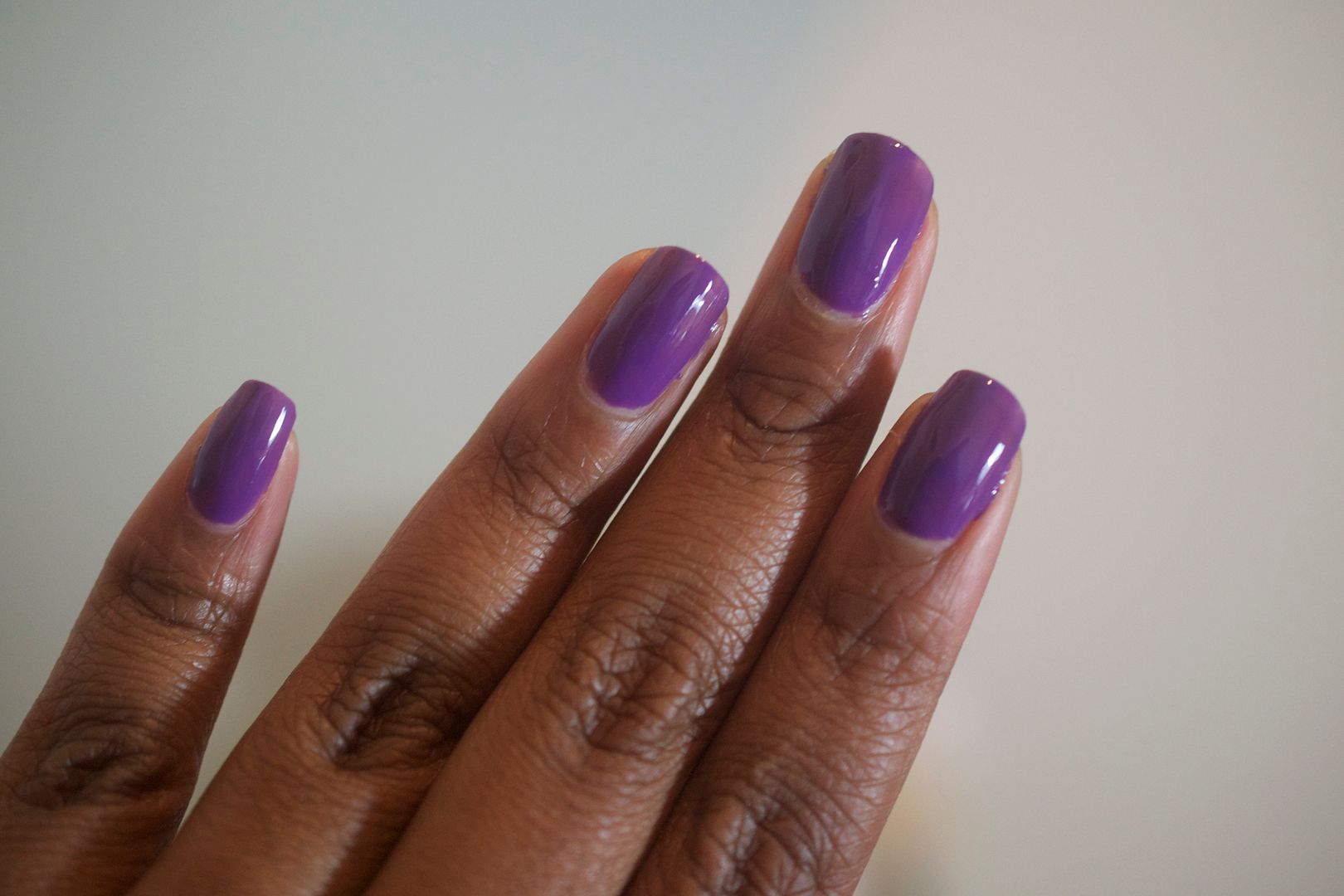 Cherry is a semi-opaque bright orange red creme that is stunning. I love orange-y reds and this one is a knock out.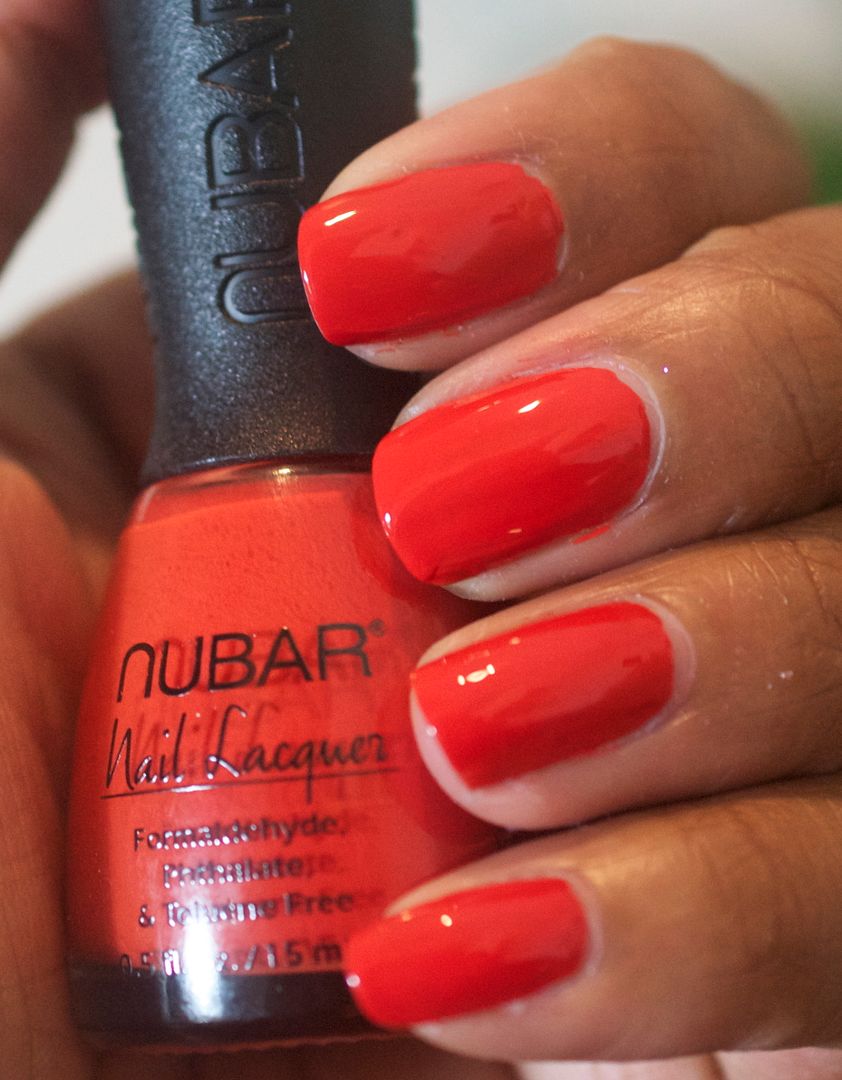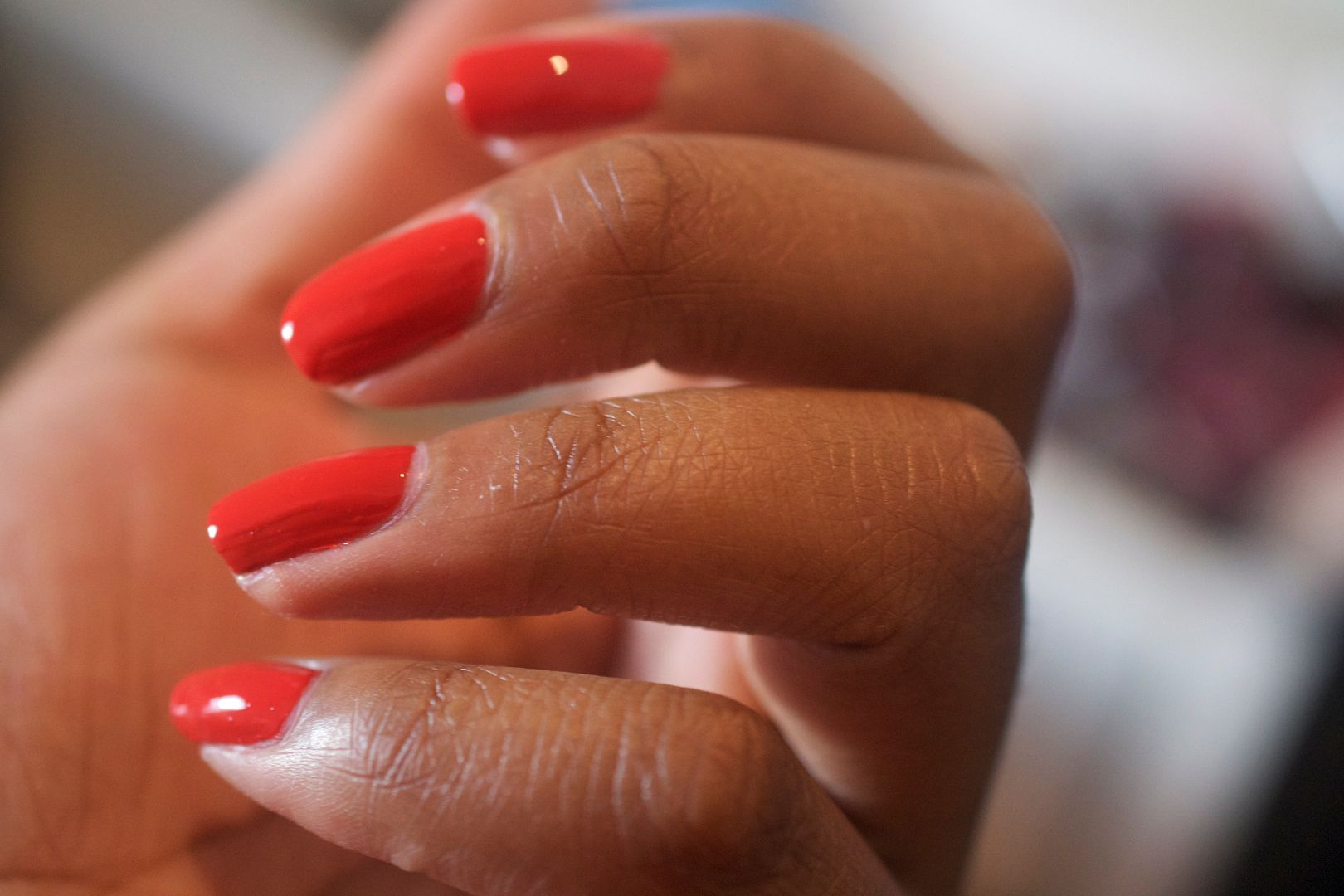 Blueberry  is an opaque medium vibrant blue creme. My camera couldn't catch the bright awesomeness that is this polish. This may be one of my favorite blues ever. Aaaaand, it's the one polish out of the bunch that applied without much trouble.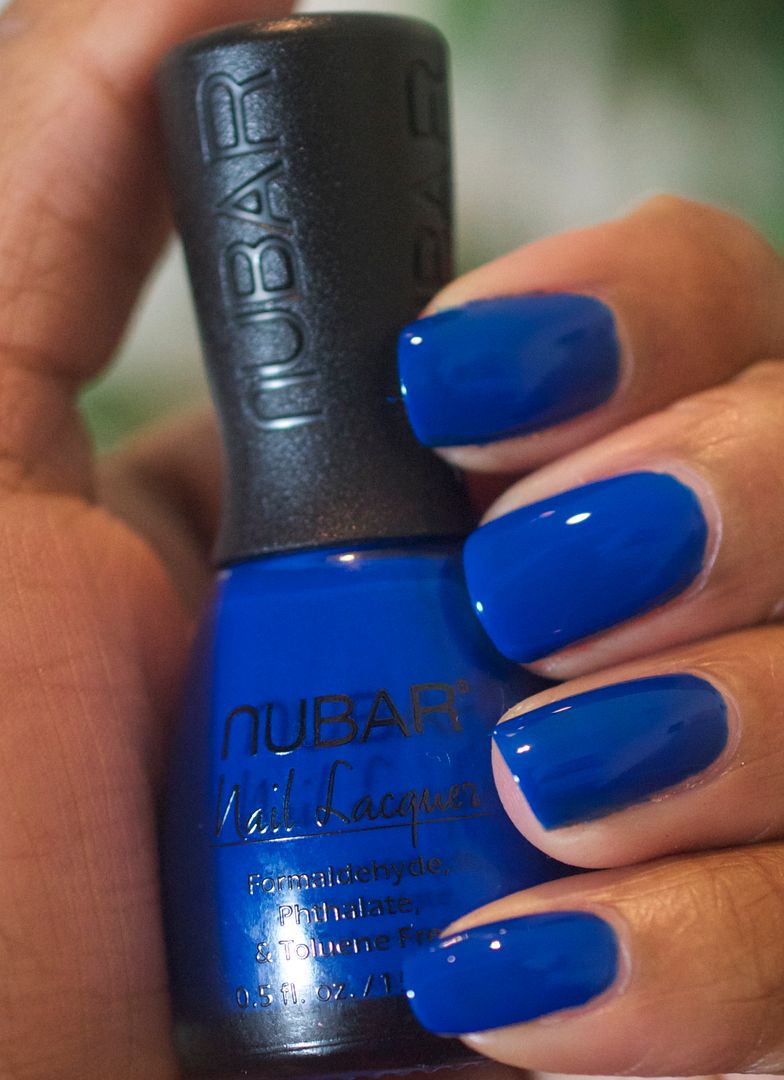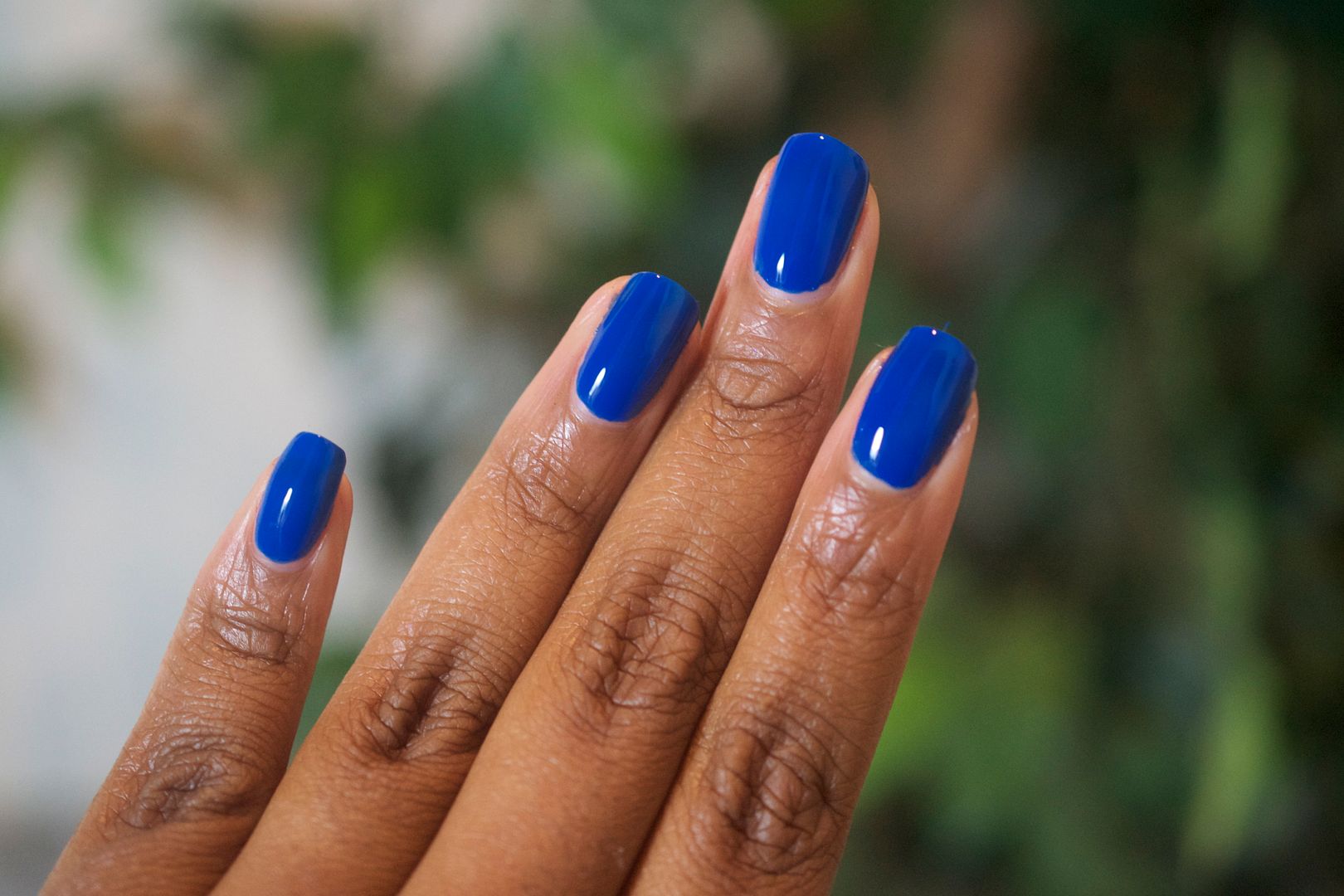 I rocked Blueberry for so long that I went ahead added some polka dots to it.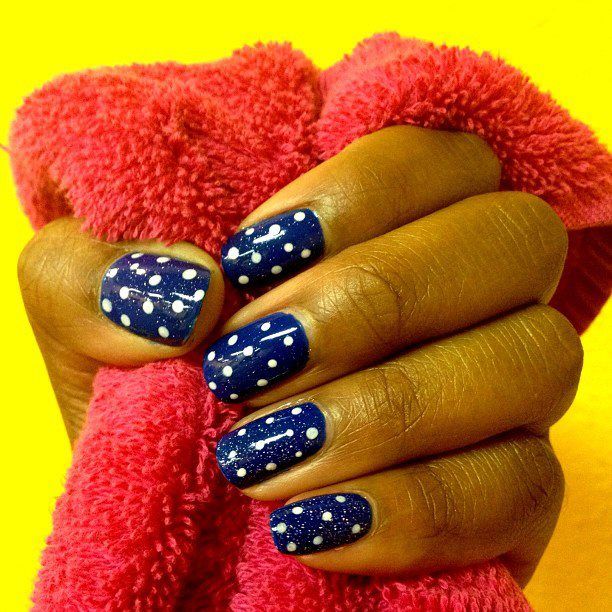 Must Haves:
-Blueberry. Obviously.
-Cherry. Especially if you don't already have an orangey red.
If you snag any of these polishes, know that applying them is going to be hella challenging. Small strokes with just a dab of polish for each coat is the best way to go. So yeah – the formula wasn't hot but Nubar can do no wrong in my eyes. This collection should be popping up on Nubar's website in the next few weeks so keep those eye peeled if you spot some polishes that you just have to have.
Whatcha think? Got your eyes on any of these lovelies?
Amor de Lacquer….the series all about nail polish and nail care! Send your requests,
suggestions and ideas to Brittany@ClumpsOfMascara.com.