The slacker in me almost missed out on joining in on this Makeup Wars post. But dude…nude? I HAD to jump in and represent for the dark brown girls that feel as if they can't wear nudes comfortably.
Truthfully, though? Nudes aren't favorite. I hardly tango with any of mine. Why wear nude when you can wear red, hot pink or…orange? But lemme tell you, a good nude paired with a gorgeous and vibrant eye is stunning. Nudes have their place in the makeup world and I'm glad to see that I've got a nice little selection of 'em.
Even if I don't show them much love. Who knows…maybe after seeing all of these nudes, I'll be inspired to wear them more often. Maybe. But first, check out 5 of my favorite nude lipsticks…
Clinique's Curviest Caramel is the way I like my nudes. It leans a bit more on the pink side but is still described as a nude. It doesn't have too much white in it to where I feel like a corpse. And it's definitely one of those interview friendly shades.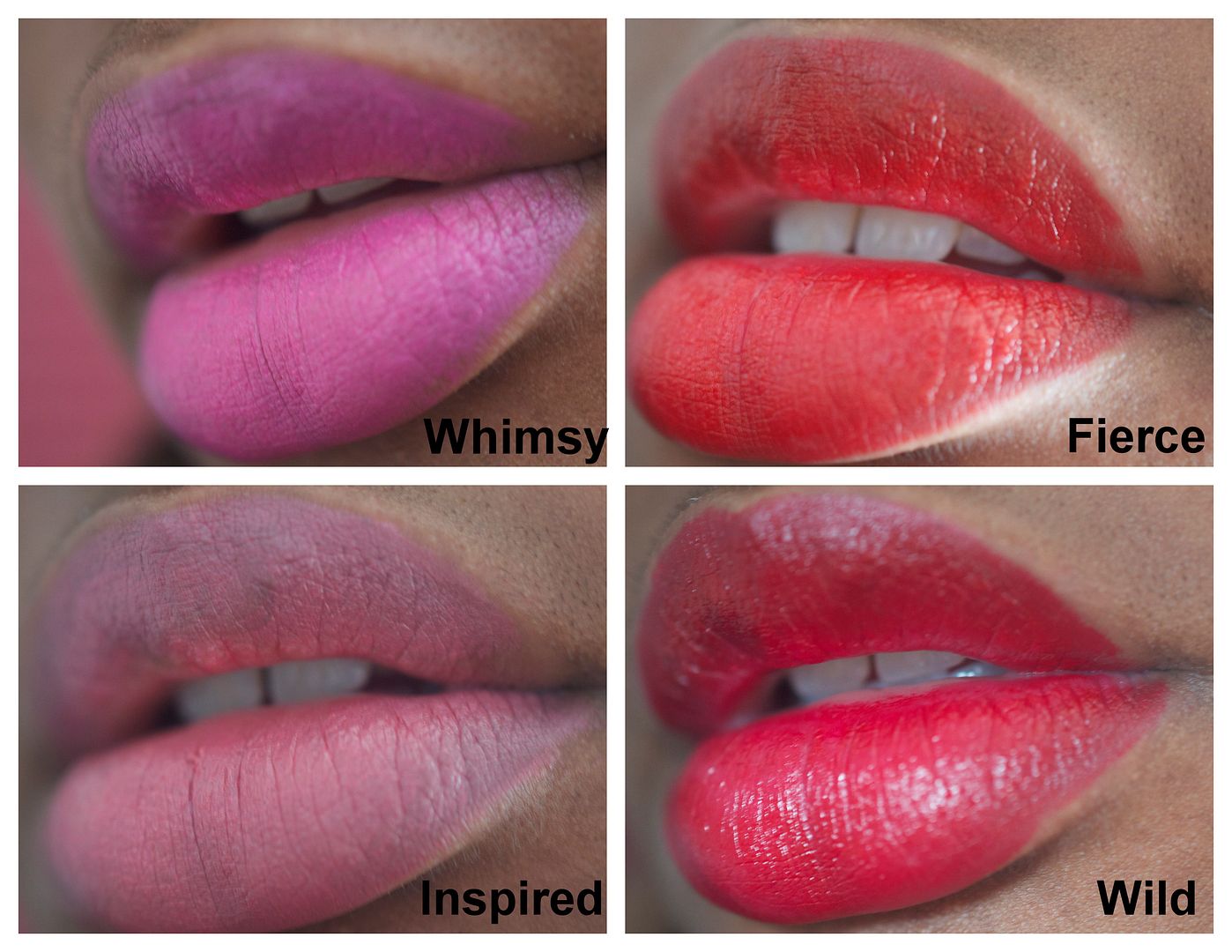 Hey there, Tarte Inspired. Don't hate me for not having a single picture of that lippy but dang…I love it. Inspired comes from Tarte's Glamazon Pure Performance 12-Hour Lipsticks and while the formula on these are a bit thick and strange, Inspired is truly one nude that I can stand by.
Too Faced's Spice Spice Baby is one of those nudes that at first glance looks "Blech!" but then when applied you're all like "Dayuuuuuum!" It is one nude that I don't have to do any doctoring to. It is perfect without any liner or glosses. It is truly the ideal nude lipstick for my dark brown sisters.
Also from Too Faced is Taffy, a pink marshmallow nude. This is the most recent nude featured on Clumps and it is by far one of my favorites.
MAC's Lollipop Loving (from the Heatherette collection, who remembers that?) is like a blast from the past. I can't believe I still have this lipstick. I'm questioning if it is even safe to use considering I've had it for so many years. Welp, whatever. I have rediscovered this lipstick and I am in loooove with its frosty pink-y nude finish with  just a touch of chartreuse shimmer. Some frosts are so totally 90's but when lined with MAC's Chestnut, this lippy is some kind of wonderful.
Do you have a favorite nude? Tell me! I really should add more to my collection. In the meantime, check out the nude lippies that my Makeup Wars sisters loved…
[inlinkz_linkup id=409285 mode=1]