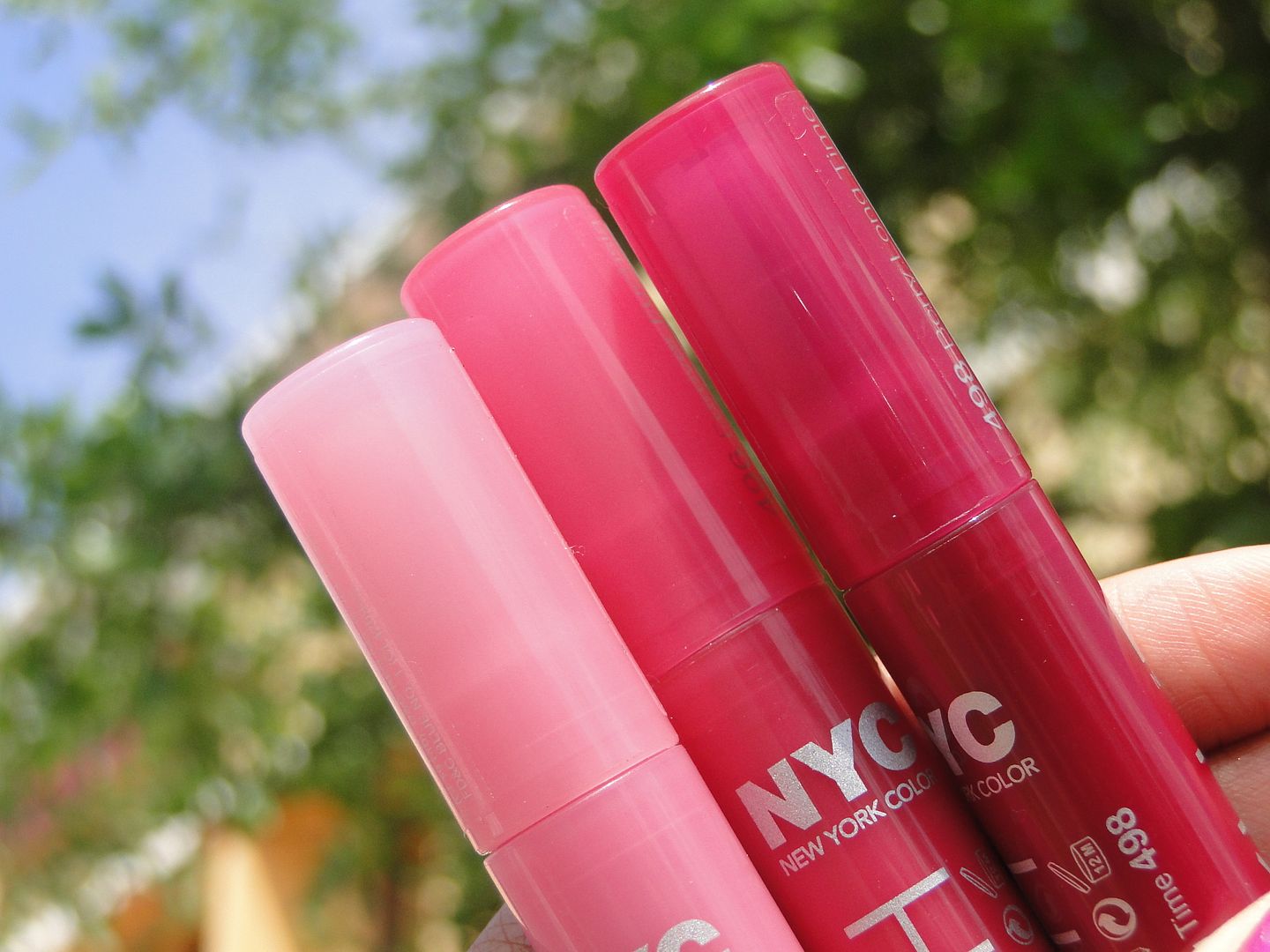 Yay for new lip stains on the market! I've reviewed lip stains before but that was back when I was a itty bitty beauty blogger. Now that I'm slightly mature *pops imaginary collar* I can formally review these with flare and prestige.
Or somethin' like that. 8) Hit the jump to get the skinny on NYC New York Color's newest lippie.
Lip stains aren't for everybody. I find them to be the most unforgiving lip product ever. If you've got skin peeling on your lips–a lipstain will point it out. There is no hiding behind a glittery gleam or shine. It's straight up in yo face. That said, prior to wearing a lip stain, I recommend gently exfoliating your lips.
Those three shades are (l-r) Persistent Pink, Forever Fuchsia and Berry Long Time. Today we'll be using Forever Fuchsia as our model. The cool thing about lip stains is that you've got a lip liner and lip color in one. You can either line your lips right away or work your way out.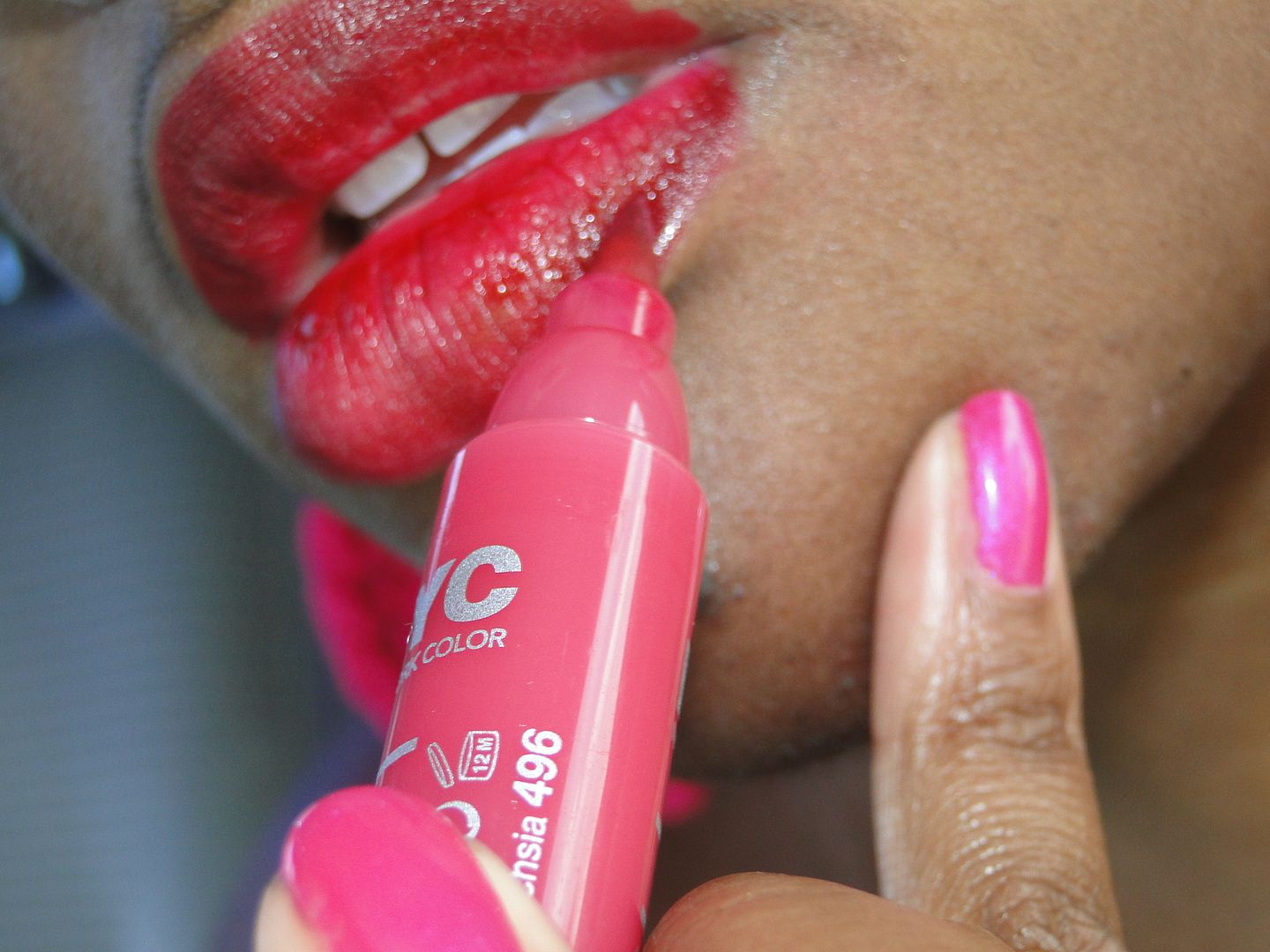 Any red Kool-Aid fans in the house? That is exactly what these lip stains smell like. And I'm not even exaggerating. Unfortunately, they don't taste as good so if you accidentally lick your lips, you'll end up with a look somethin' like 😡
After applying, I got this…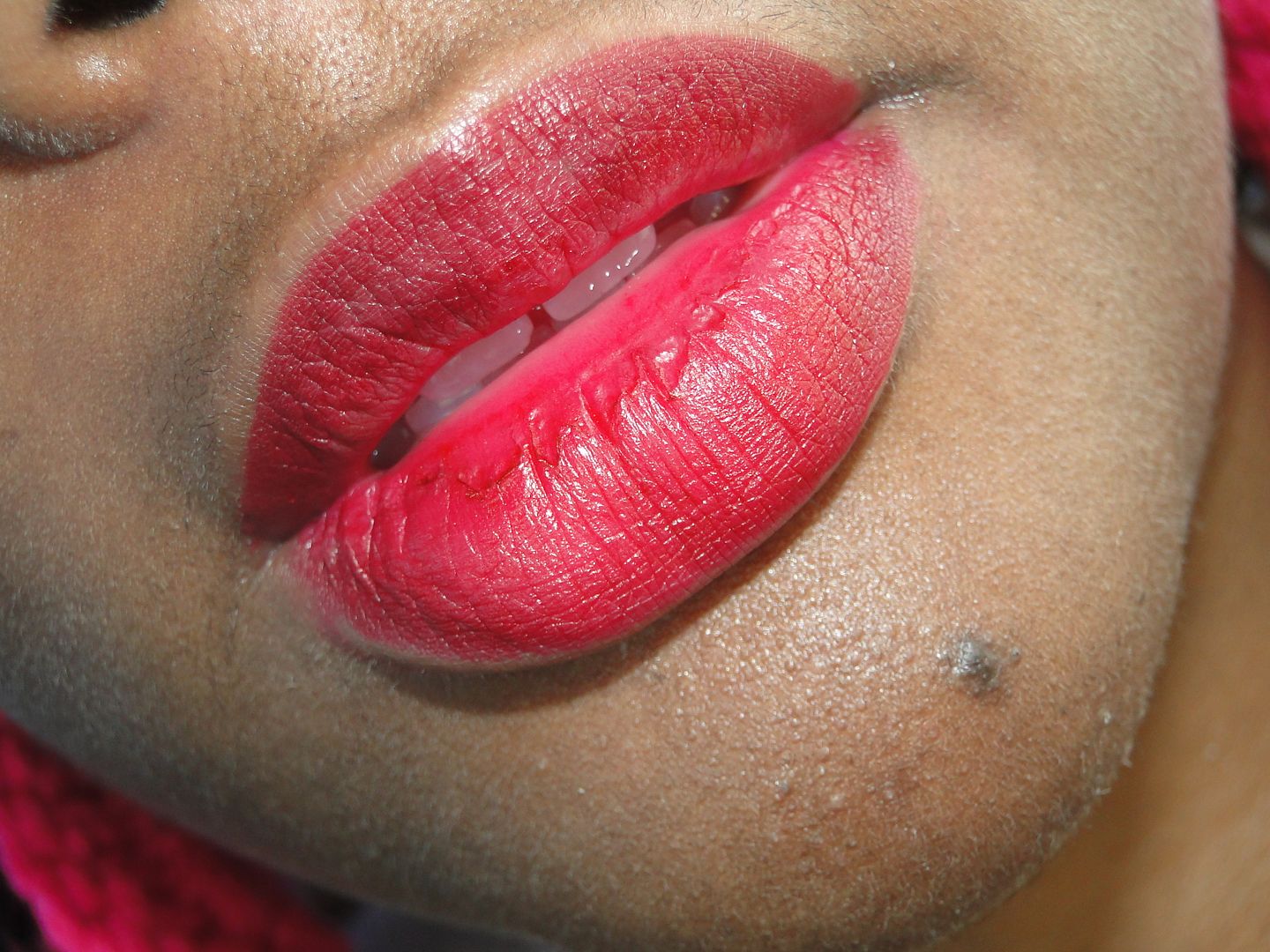 Note the cracking of my lips and how OBVIOUS it is Not very sexy, uh? But after scrubbing my lips a bit, I came back, applied it again and…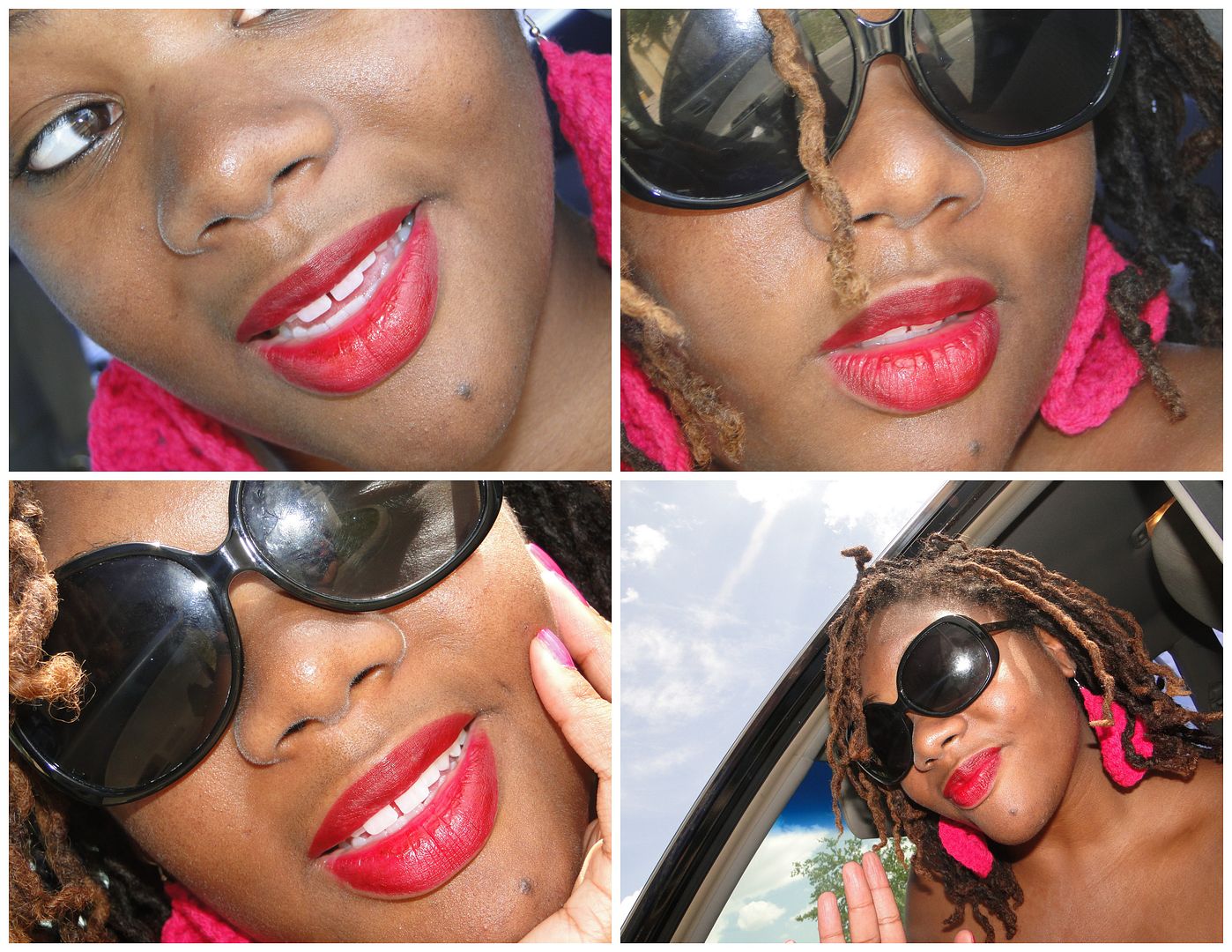 Now that's better. Gosh, a good red lip always has me feeling SO fierce.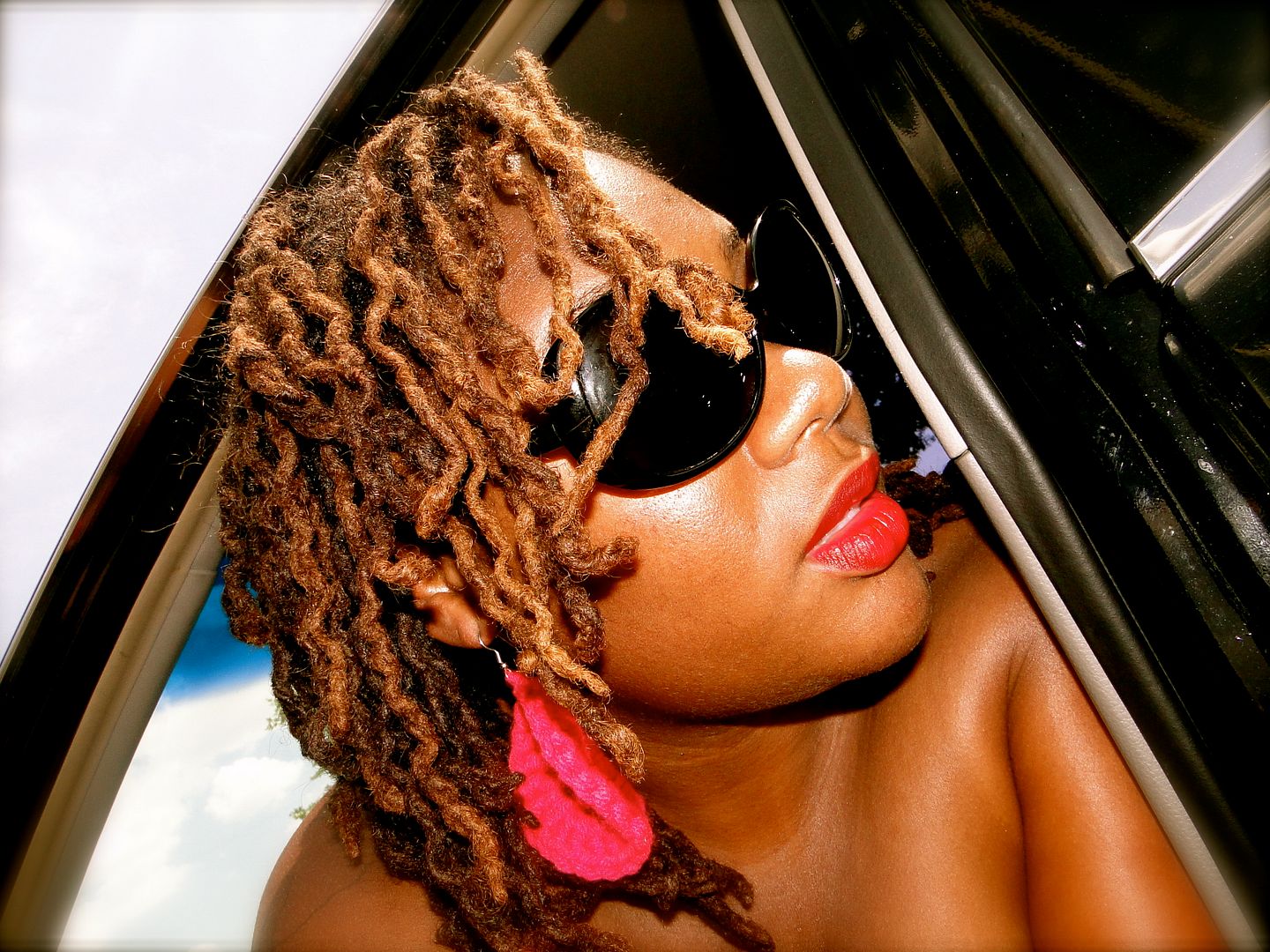 See what I mean? These lip stains aren't half bad. They run for $4.99 and come in 10 shades. NYC New York Color says they last 16 hours. Do I agree? Actually, it does a pretty good job at staying put for a few hours. I find that because my lips are a bit dry, I end up having to apply a balm or gloss on top of it within an hour or so.
Remember how when you were a kid and you'd eat a red popsicle which would result in stained lips? That's exactly what the lip stain looks like. And if you aren't a fan of the stain look, you can always top it off with a clear gloss for shine.
Whatcha think? Would you buy one? Or all ten? Check out the website for details.