Sometimes when it comes to lip looks – I keep it simple. Y'all know by now that I'm not the type to spend more than 10 minutes a day on my makeup. What you may not know is that a good 6 of those minutes are dedicated to primpin' the lips. I'm not even kidding. That's not even the crazy part though. The crazy part is usually 20 minutes after I've applied some lip stuffs, I eat breakfast and completely ruin the lip look. I know. Ridic, right?
But every now and then, I act like I've got some sense and apply just a gloss. One like NYC New York Color Up To 8HR City Proof extended wear lipgloss. And it's only a good $3.50. Ooooh yes.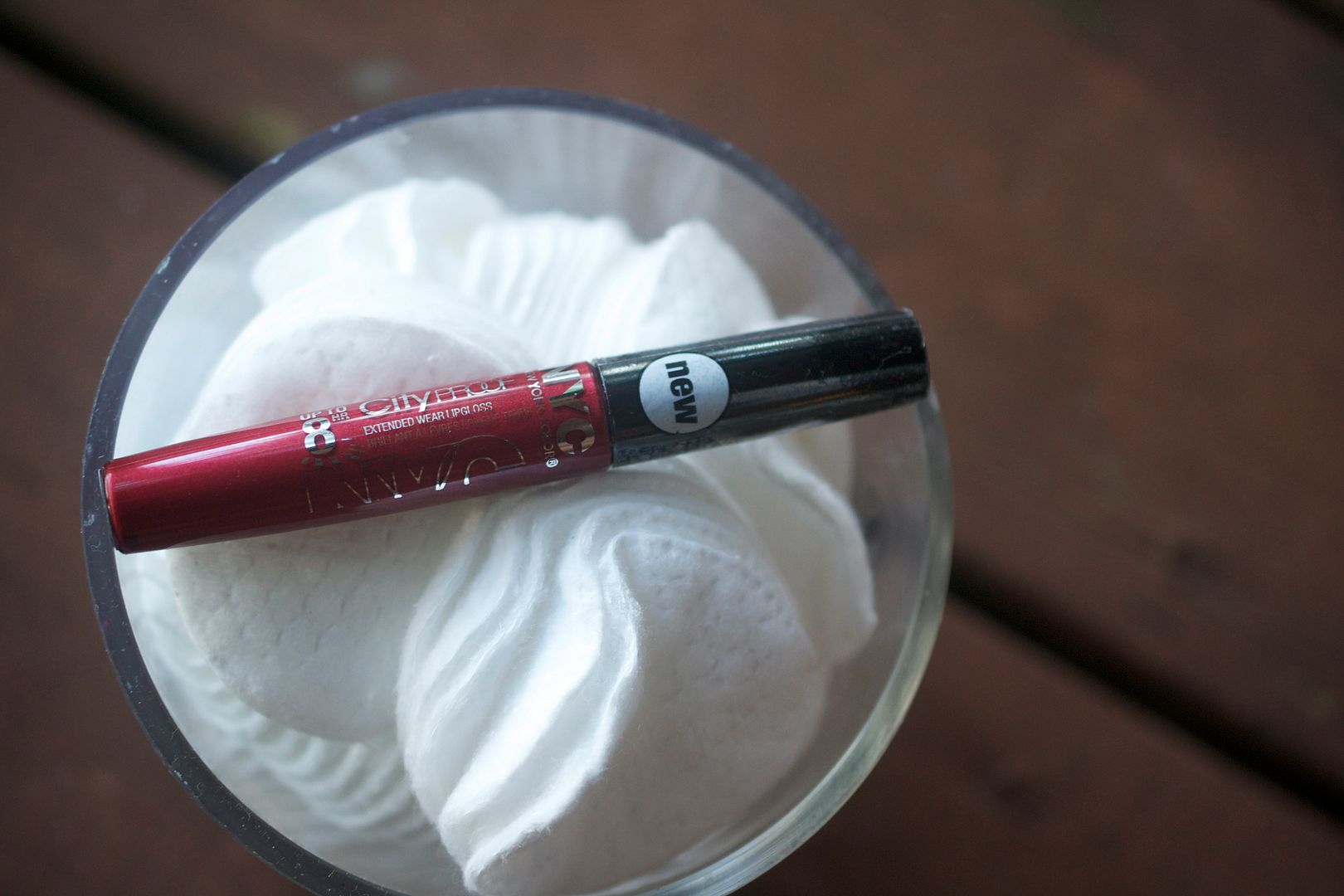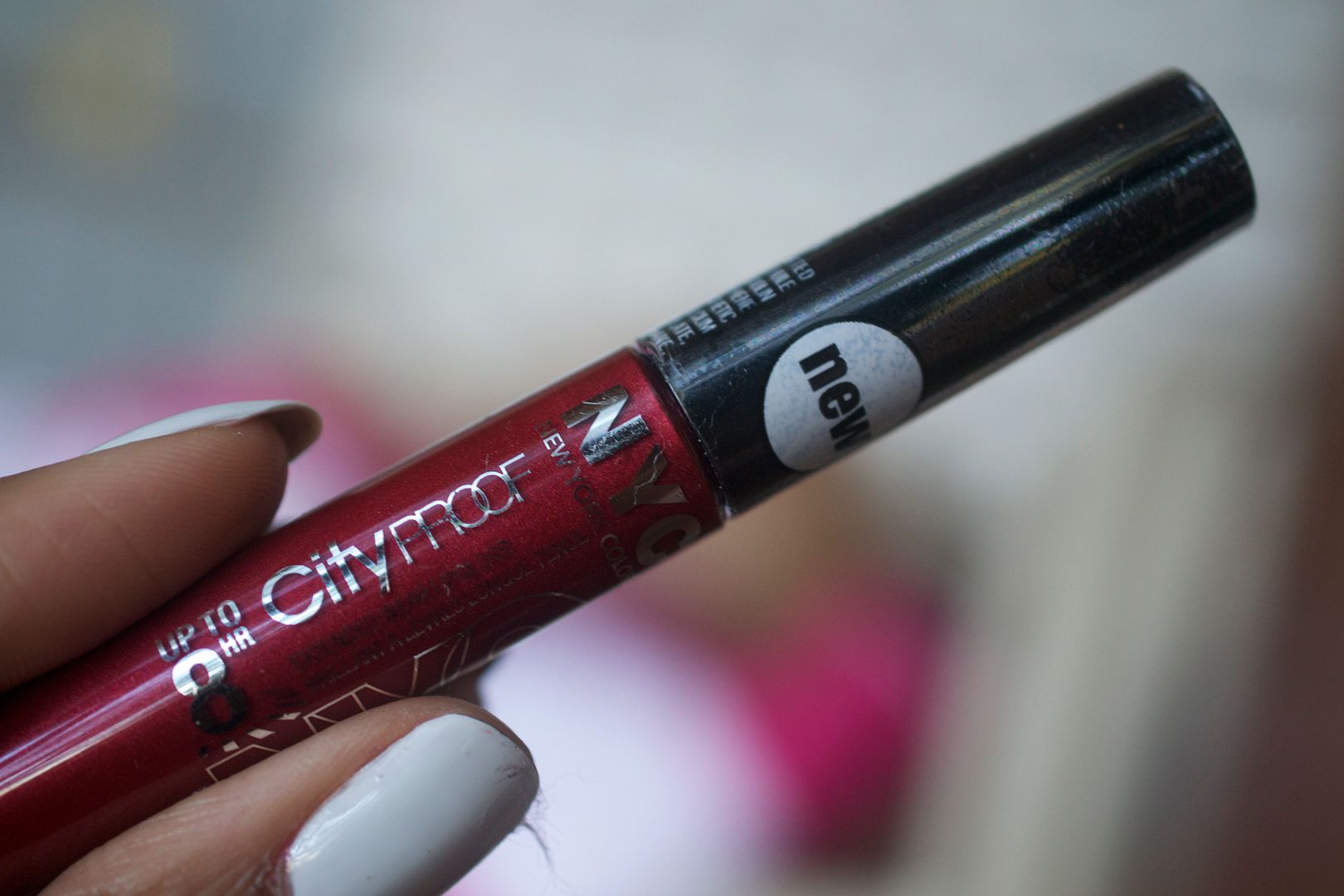 It's been a minute since I've glanced at NYC New York Color. I'm not sure how new these glosses are but they aren't too shabby. It's simple and it provides a nice pop of color without my having to do TOO much, ya know?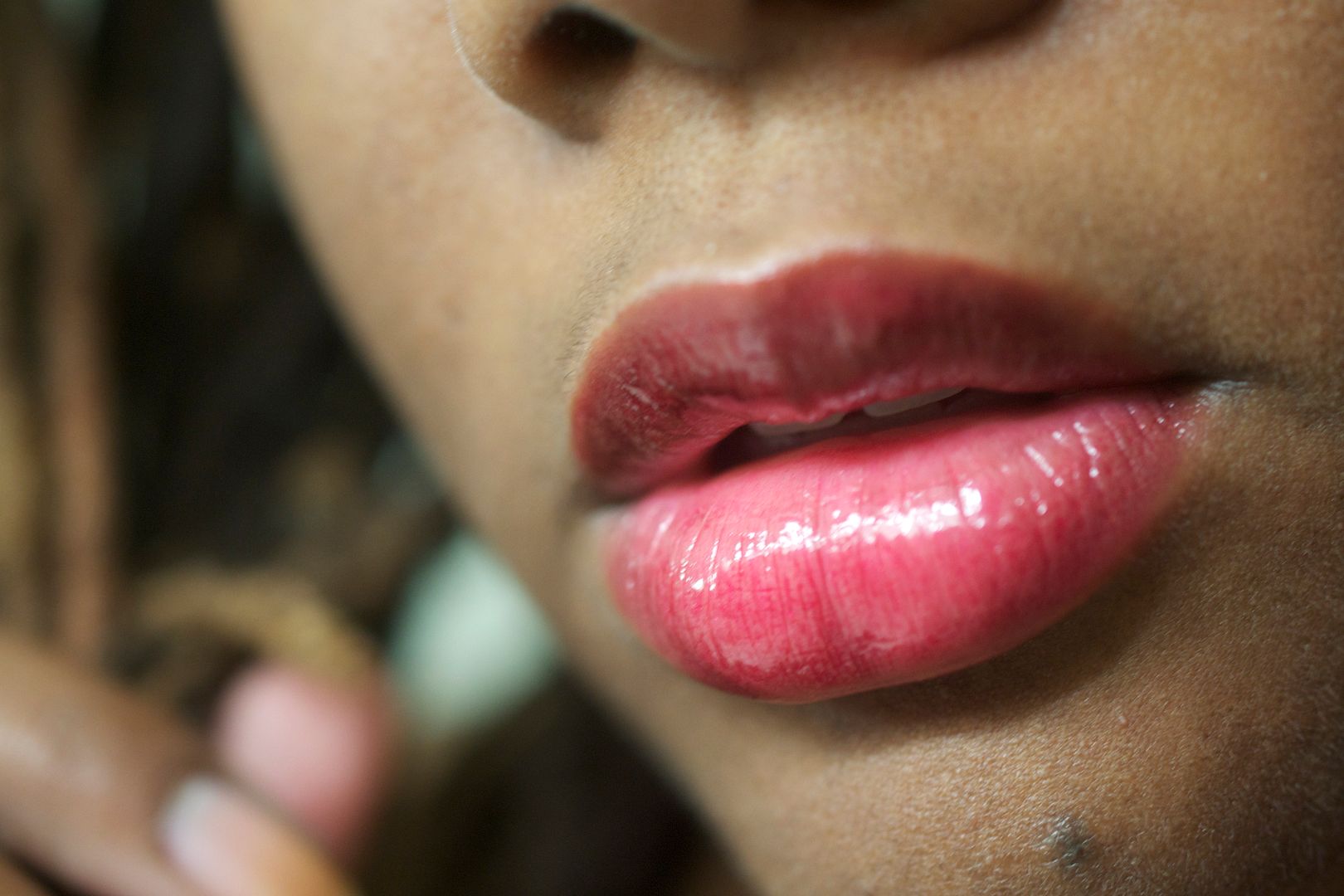 Aaaand it's on the moisturizing side which is always a plus in my book. Don't act like your lips have never been ashy. I KNOW I can't be the only one. I love how this gloss isn't tacky but I'm not a fan of how is smells. It's quite reminiscent of Blue Magic hair crease. My sisters with hair types like mine will know what I'm talkin' about. It's not a stinky smell but it's a bit medicindal and it just doesn't smell "pretty". I just wish all lip products (and skincare too, for that matter) went fragrance-free.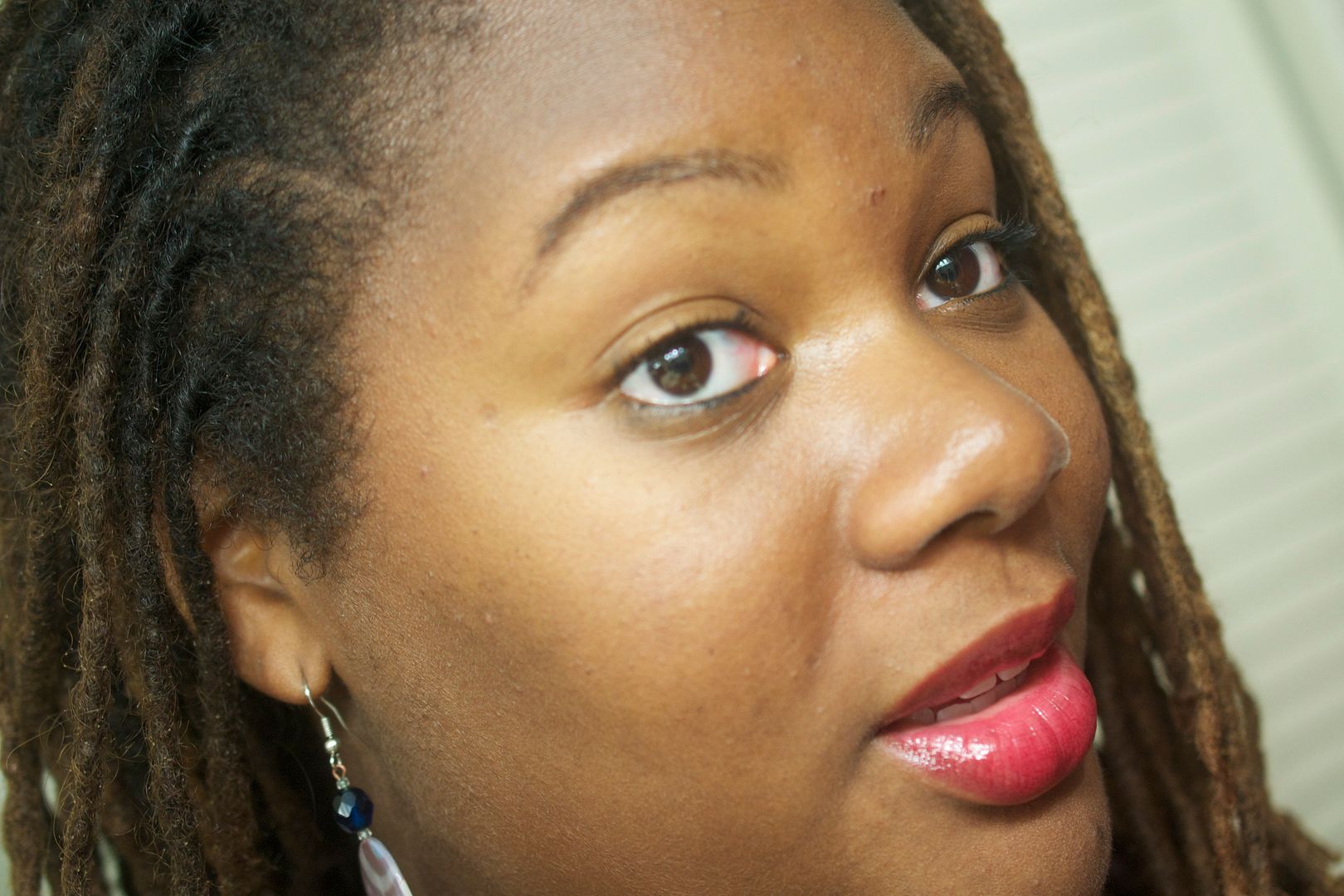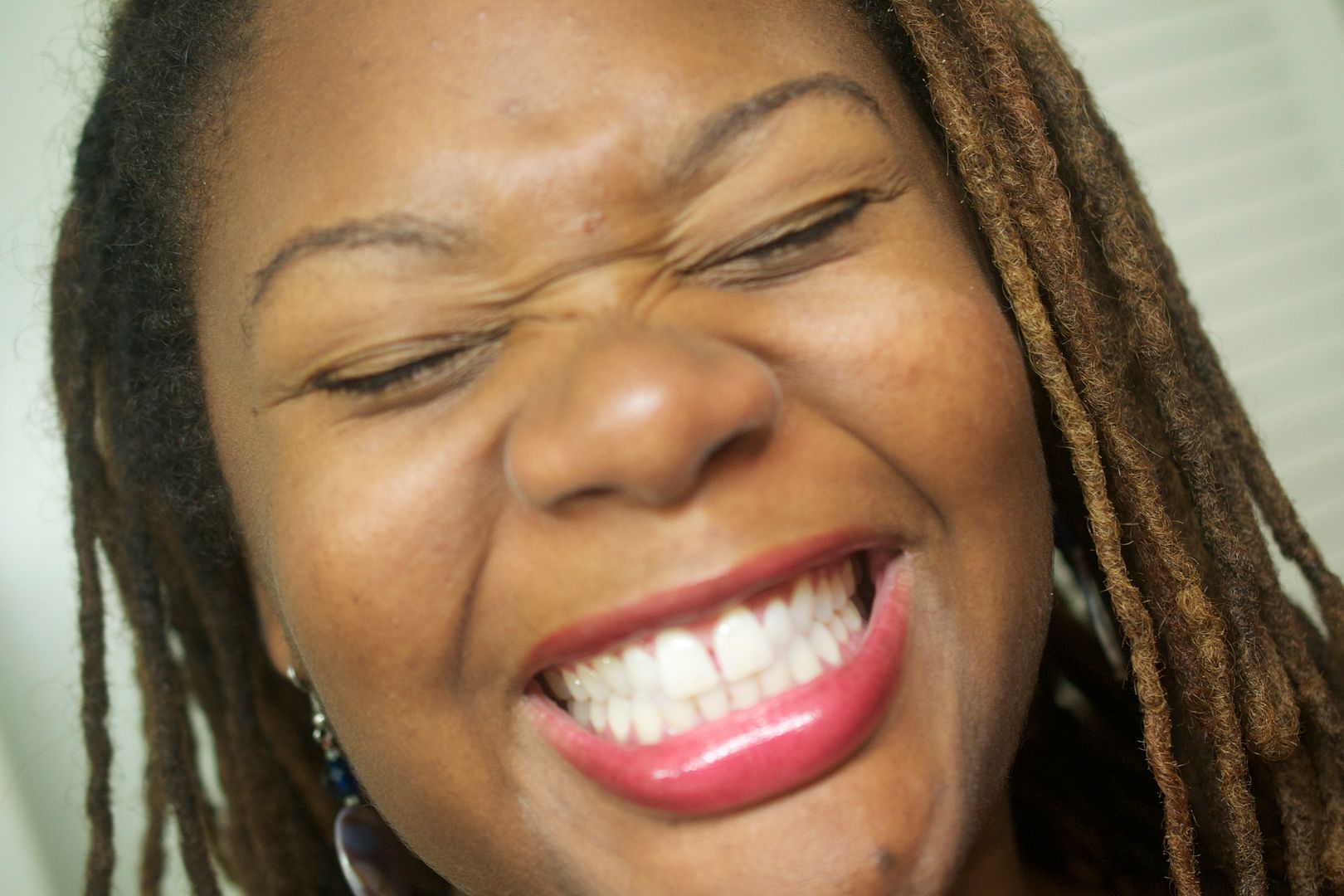 Oh. That pimple scar in between my brows told me to tell you "Whattup?" My pimples don't only move IN on my face, they stay for a while, embarrass themselves and then leave a mess when they finally decide to leave. I don't know what's nuttier. Me acting like my pimples are roommates or the fact that I'm 27 and still battling pimples.
Man.
And uh – as far as lasting for 8 hours on this lips? Unless you don't do any eating or drinking for 8 hours straight (virtually impossible for me), it can stick around. But if you're a snacker and stay sippin' dranks, yeah no…you won't get 8 hours of wear time. 2-4 hours? Quizás, Quizás.
Know what else can last for 2-4 hours? Meiko's scarf!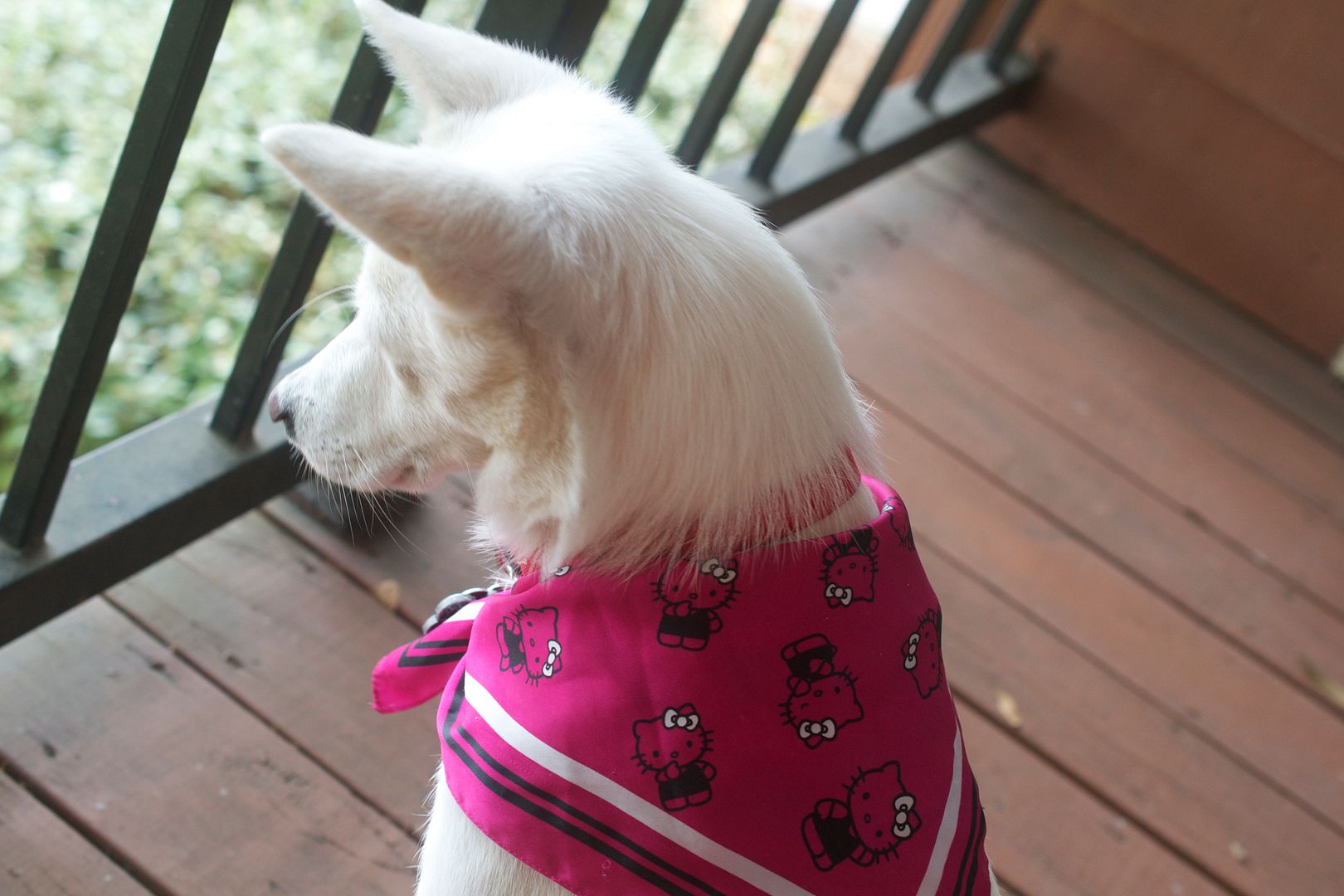 When I first tried to put this scarf on my pup, she'd keep trying to rip it off. Ole' girl finally realized it's better to be down with HK than fight me on it. Just ask Esposo.
Whatcha think, gals? Have any lip product surpassed more than a good 5 hours for you?