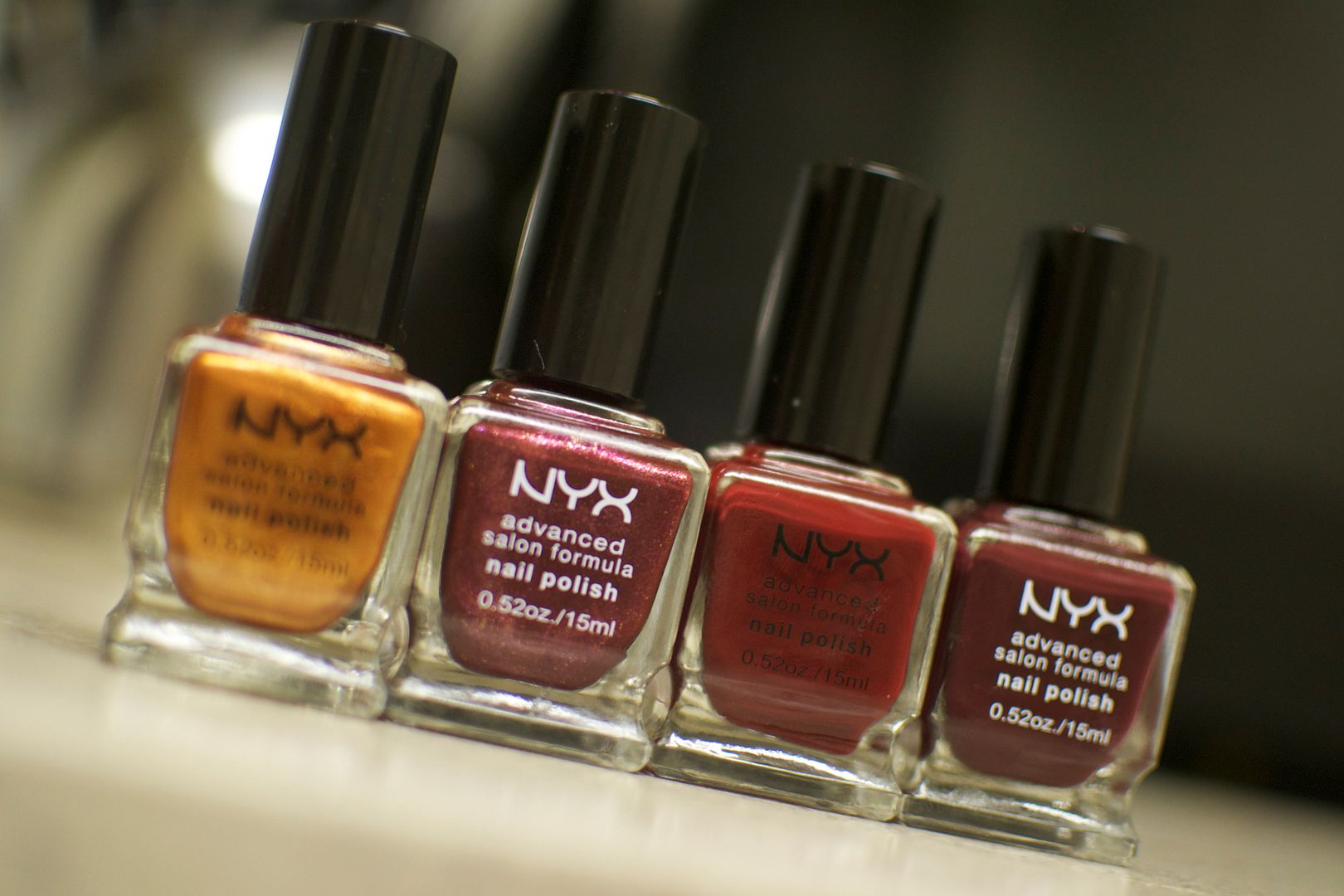 Oh snaps! NYX Cosmetics has always been mediocre when it comes to nail polish but they have just stepped their game up with their new nail polishes. 144 of 'em to be exact. At $4.00 a bottle, I'm thinking that's there's got to be a polish with your name on it. While I'm not the traditional "stick to seasonal shades only" kind of gal, I am just lovin' some of the fall shades that NYX has. Aaaaand, the formula of the polishes are pretty awesome too.
Gold is well…gold. It leans a bit on the orange-y side and has a nice foil-y finish.It almost looks like a lighter caramel with gold dust thrown in it.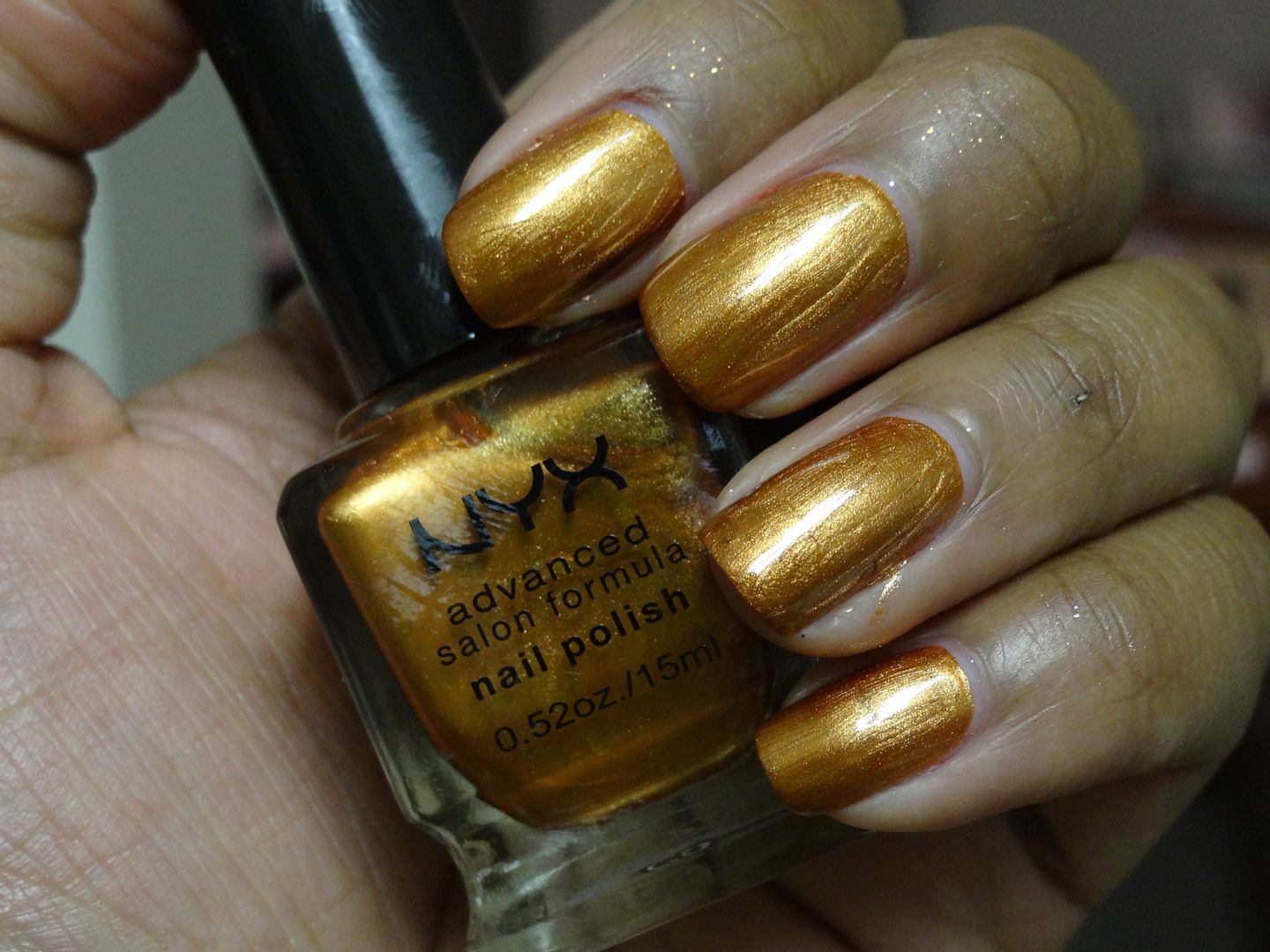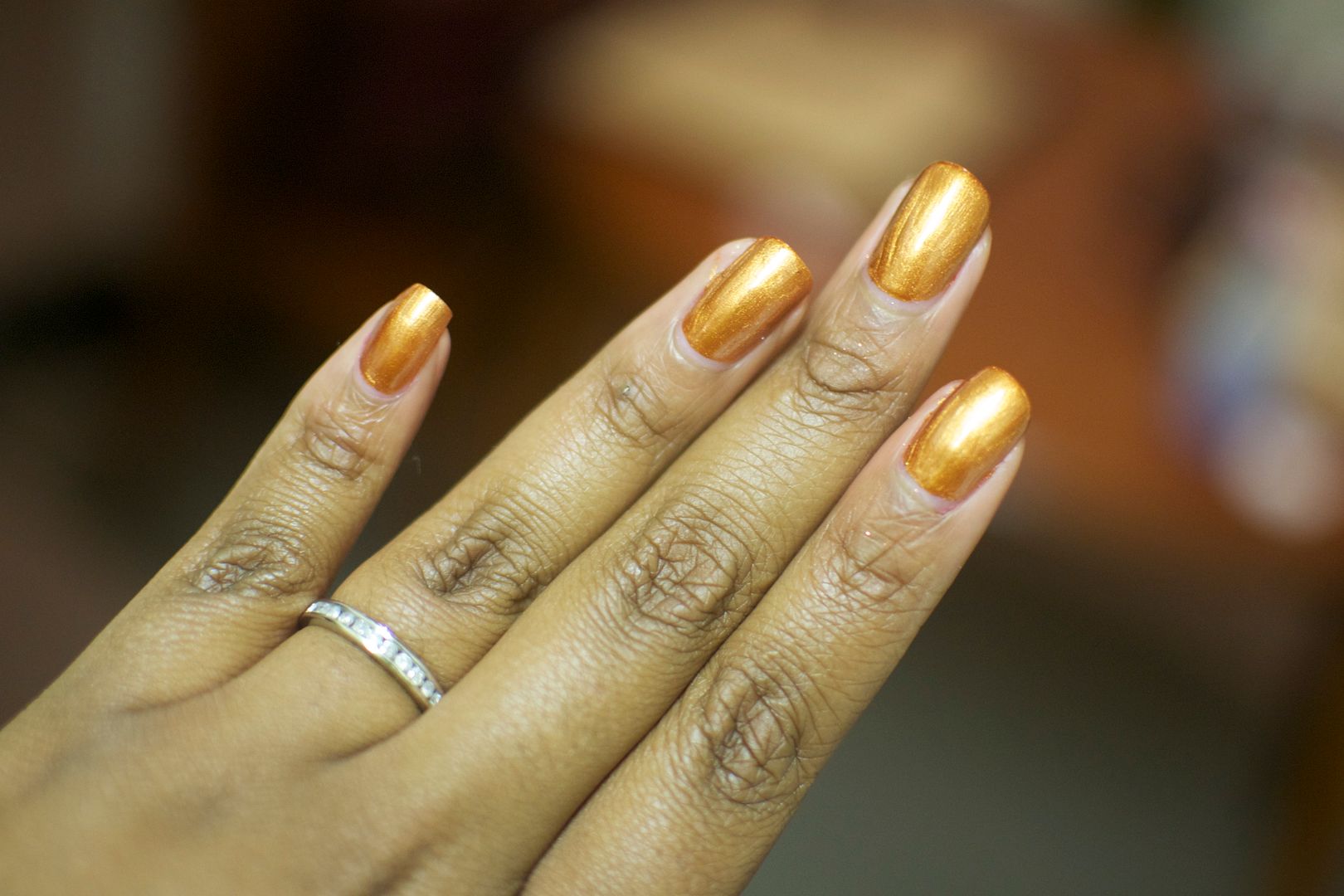 Maroon should really have more of a descriptive name because it's more than just…maroon. Okay, so yeah it is maroon but it has gorgeous bits of peach and neon purple shimmer. The shimmer doesn't dominate the maroon shade much but its presence is quite complimentary and gorgeous.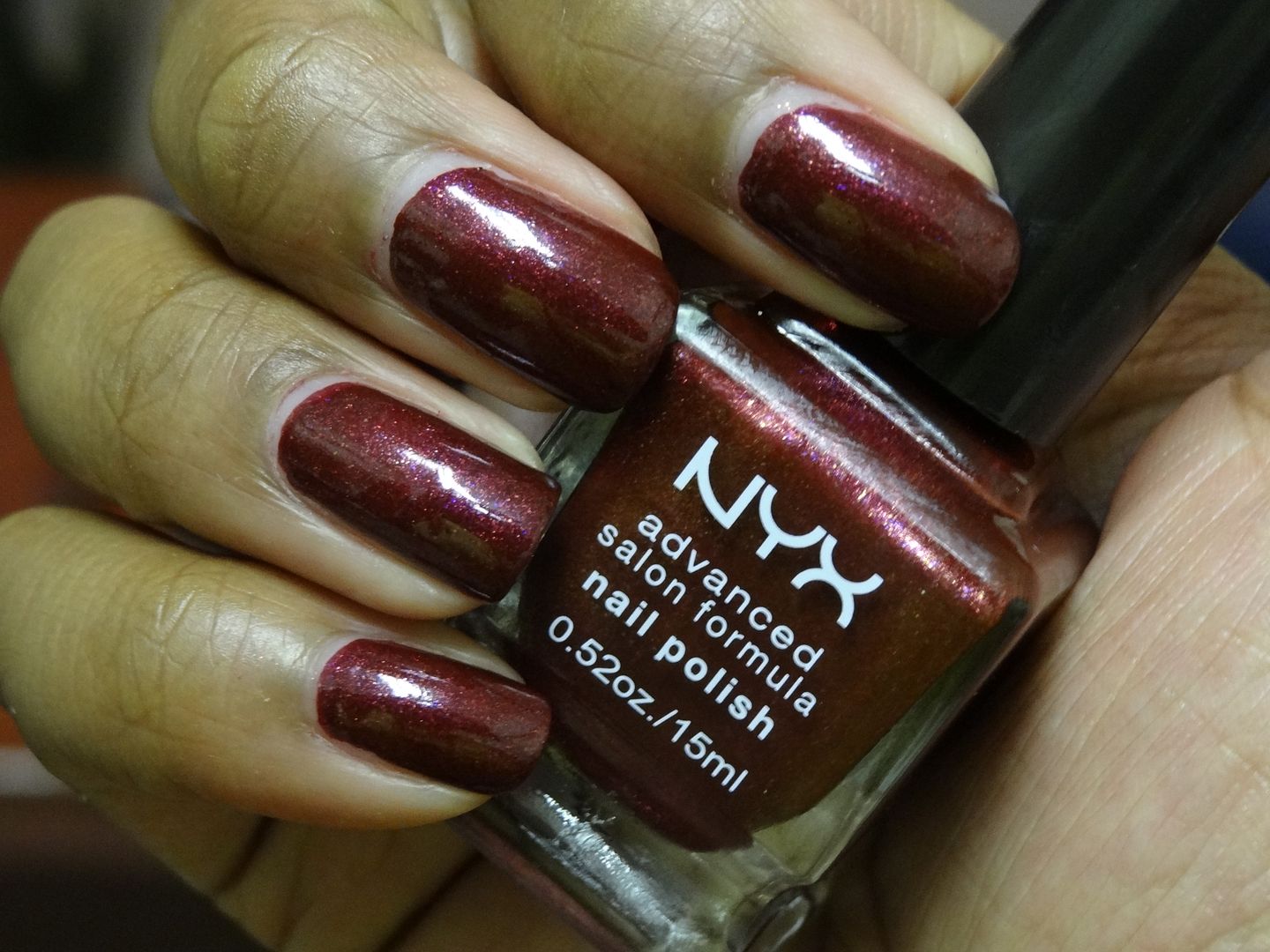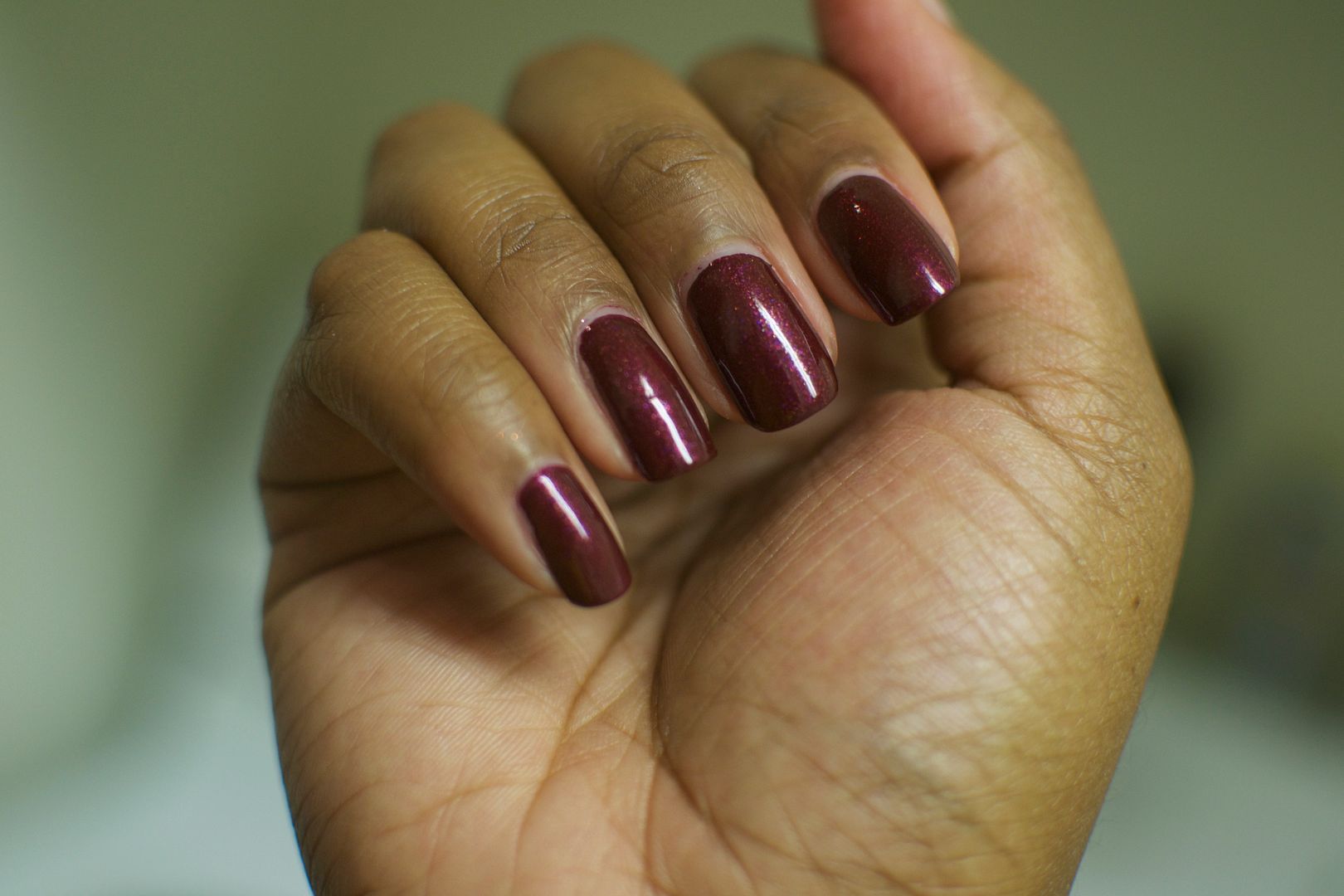 Red Wine is a dark red creme that isn't terribly unique. But never knock a good dark red. They are fantastic shades for nail designs and konading.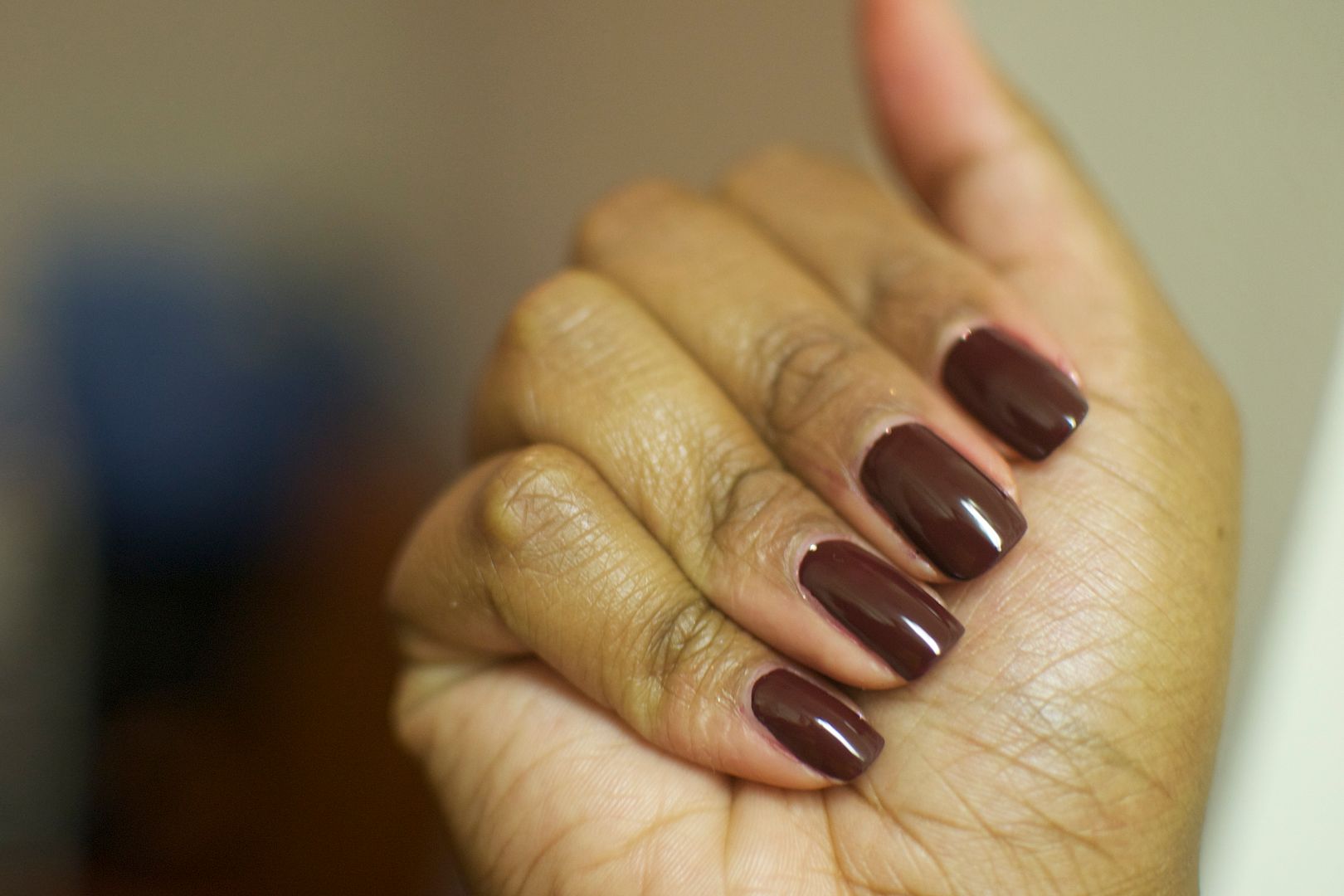 Power Red is just that. It is one powerful red! Despite what people say is professional or not, I'd probably rock a red like this to a job interview. This is the kind of red my Mom wouldn't let me wear until I was in high school. Power Red has a ton of blue in it and if you aren't the type to wear something as loud as a fire engine red, this one may suit you better.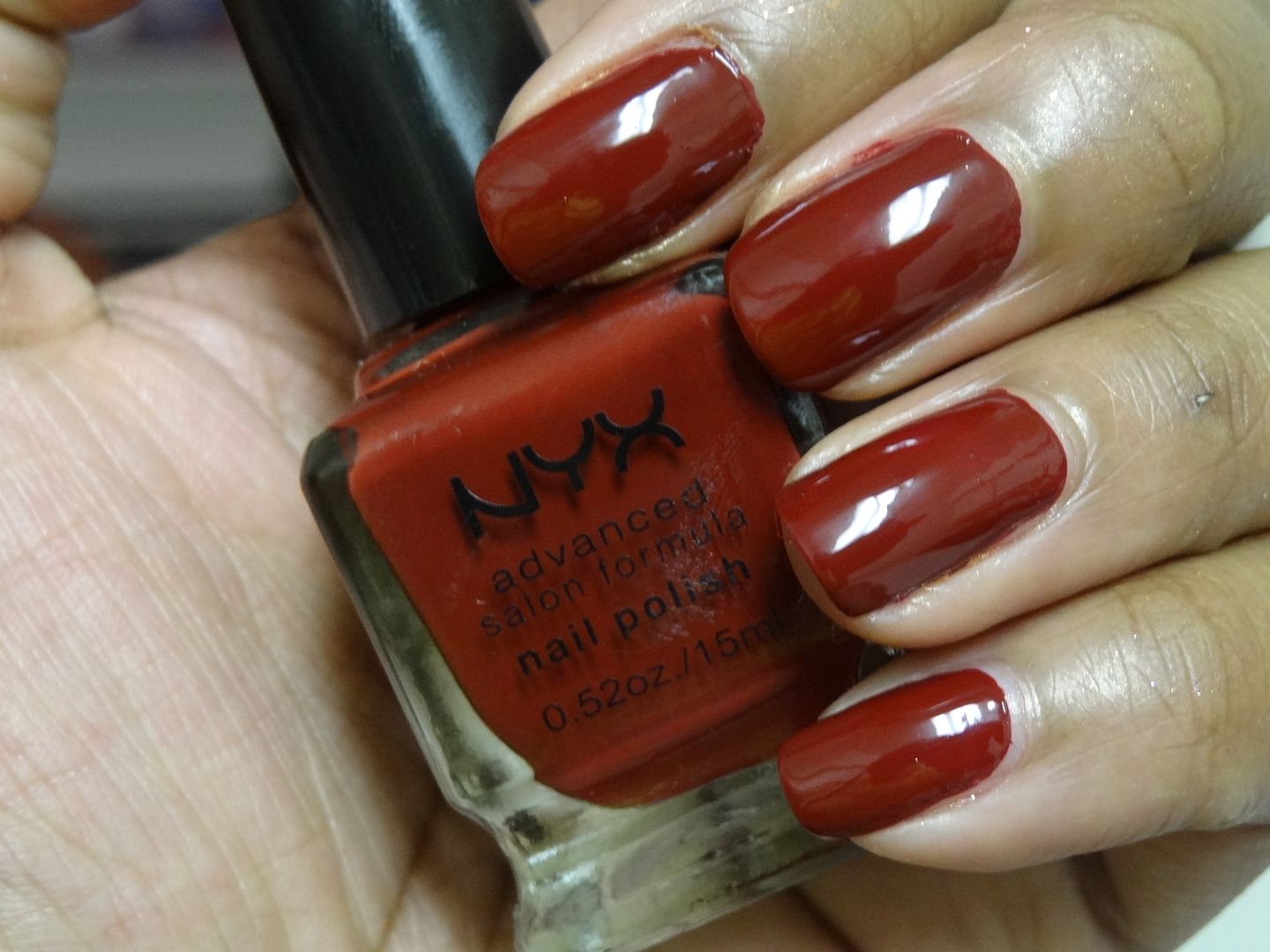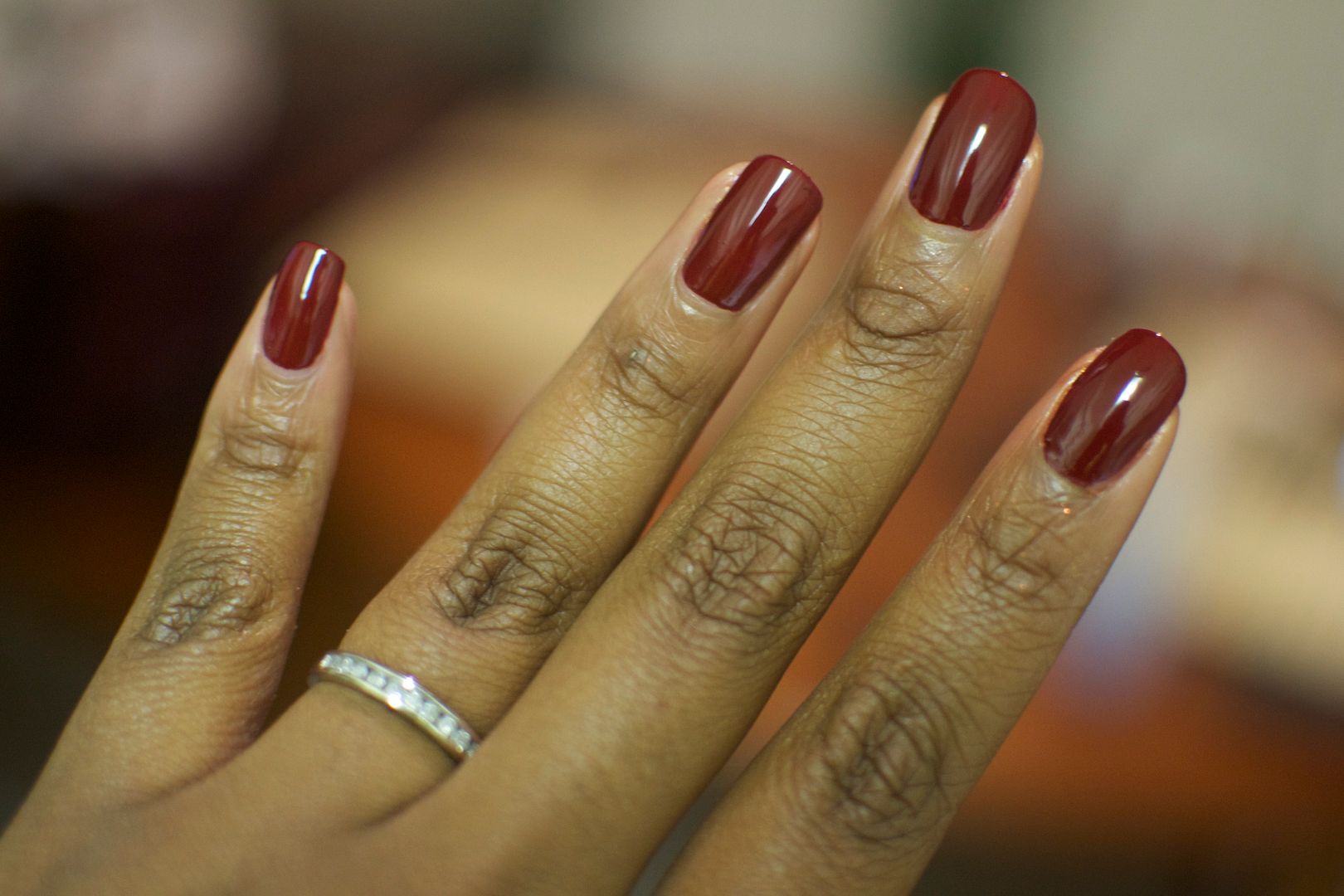 I used 2 coats for each polish and even without a topcoat, they all had a nice and brilliant shine. The formula of these are nice but can be a tad bit on the watery side. Thin coats is the best route to take. If you're in the market for new polishes, these aren't bad. I think the price point at $4.00 is reasonable too. I can't wait to try these out some of their glitter polishes. I'm impressed, NYX. You do polishes quite well. Get your shop on at NYXCosmetics.com.