So there's this new movie coming out called Dark Shadows and NYX Cosmetics has a nice little makeup palette in honor of it. Don't hate me but I totally had to Google Dark Shadows to see what this movie is all about. Doesn't look like it's up my alley considering it's staring a vampire. But the plot looks pretty funny – a vampire from the 1700's wakes up in the 1970's. Hehe.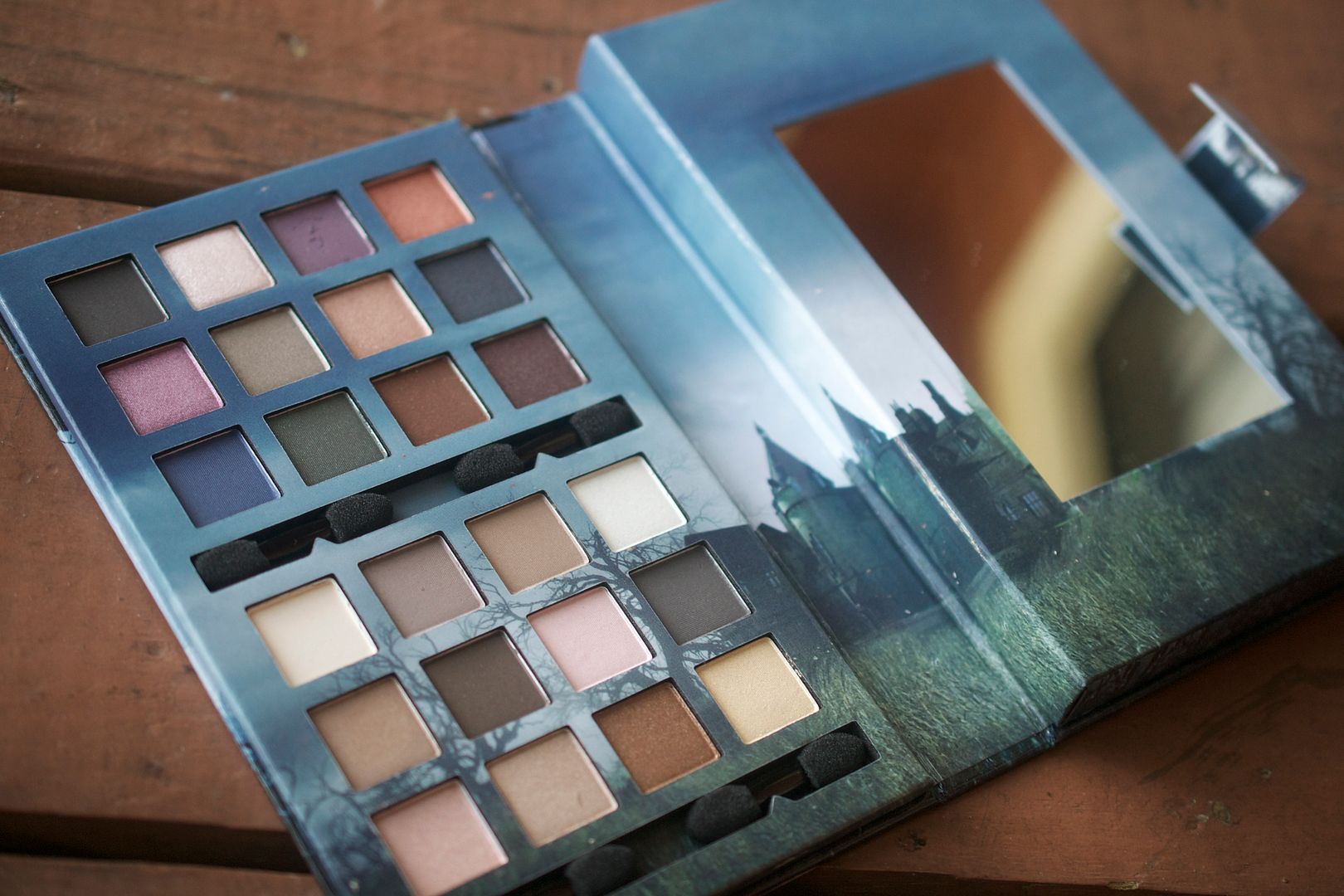 I love when makeup brands have products and collections dedicated to movies, TV shows and pop culture events. And for $25, this Crimson Amulet collection palette is pretty groovy.
What NYX has to say about it,
"LIMITED EDITION! Captivate and mesmerize with your beauty using the Crimson Amulet collection. This palette inspired by the film "Dark Shadows" comprises of 24 matte and shimmery lush eye shadows, 5 intoxicating blushers, 1 luminous highlighter, 4 succulent lip colors, 1 HD Studio eye shadow base for a more intense eye shadow hue, and 1 extreme black liquid eye liner. Recreate the enticing female characters' in Dark Shadows using the collection!" (source)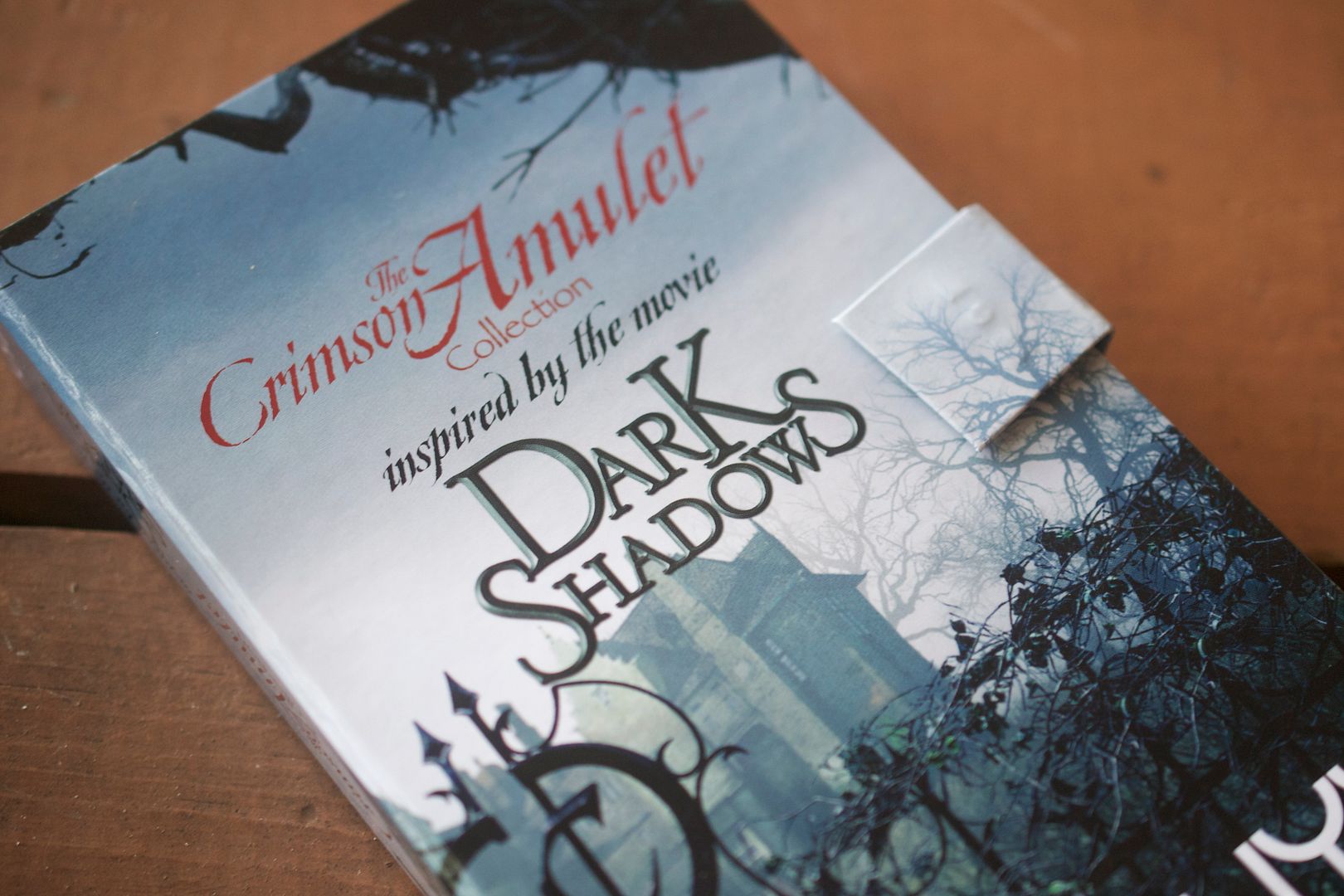 So when you open up the book, you're lookin' at 24 shadows…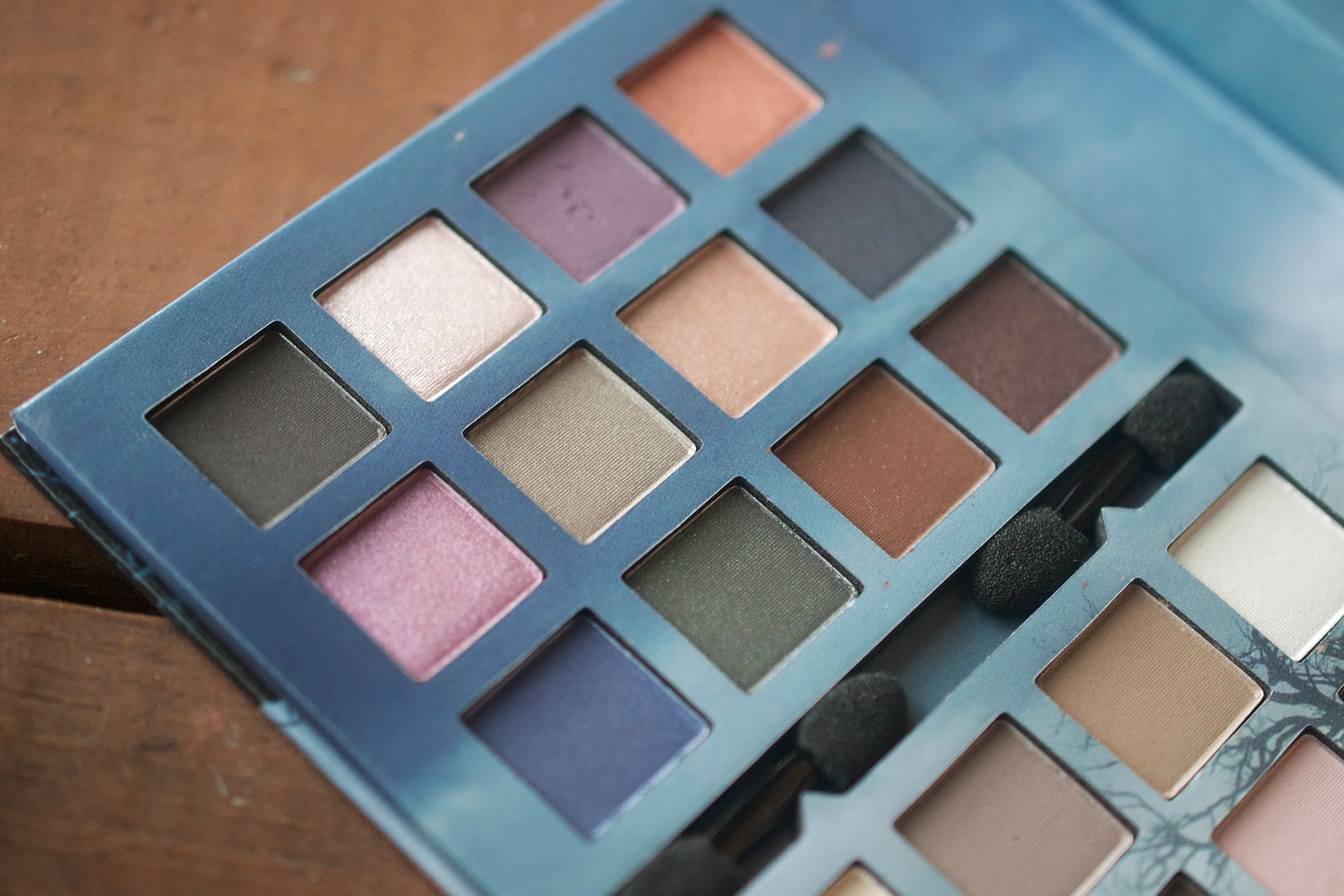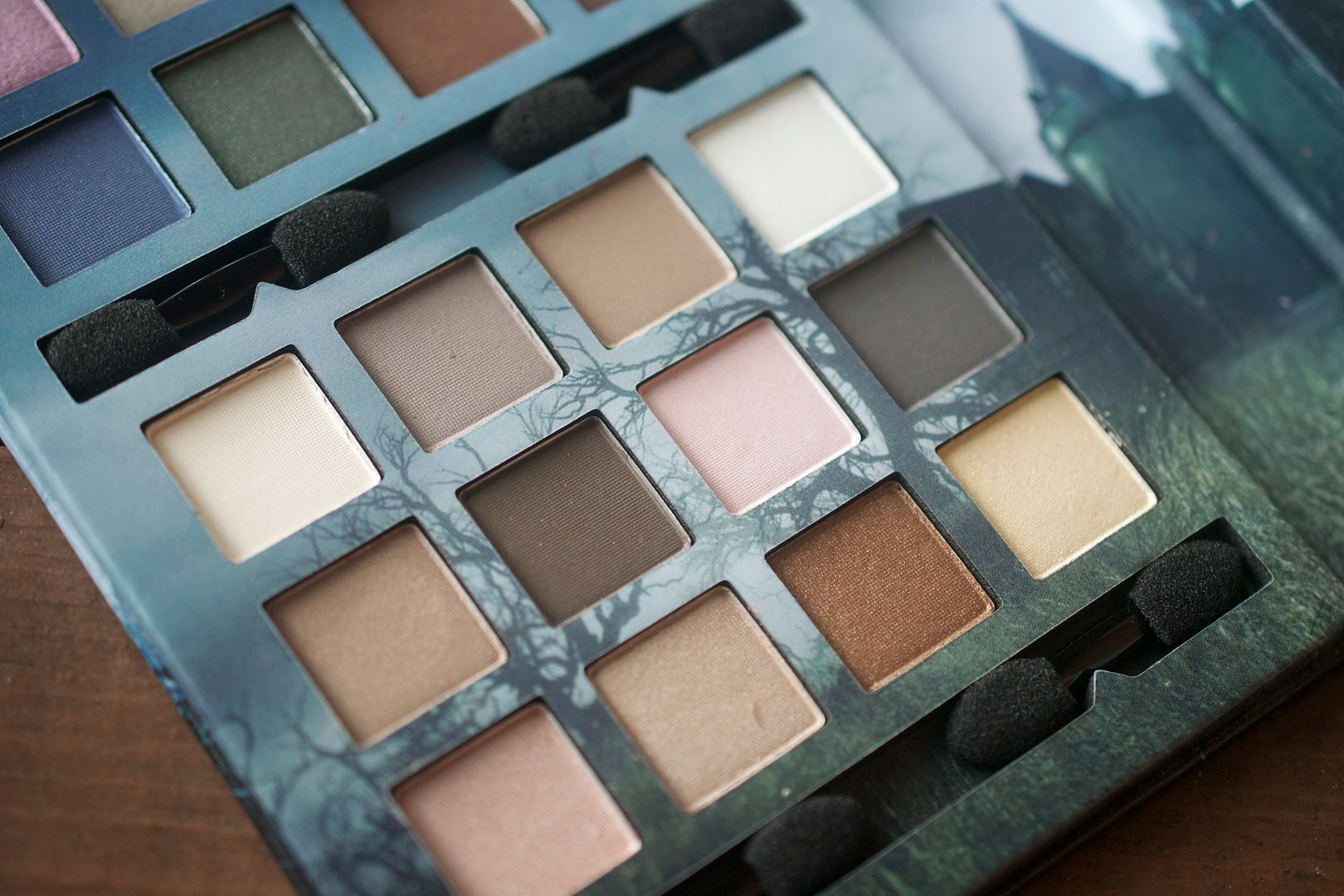 Flip the book and to the left you've got some descriptions of 3 vampire-y ladies.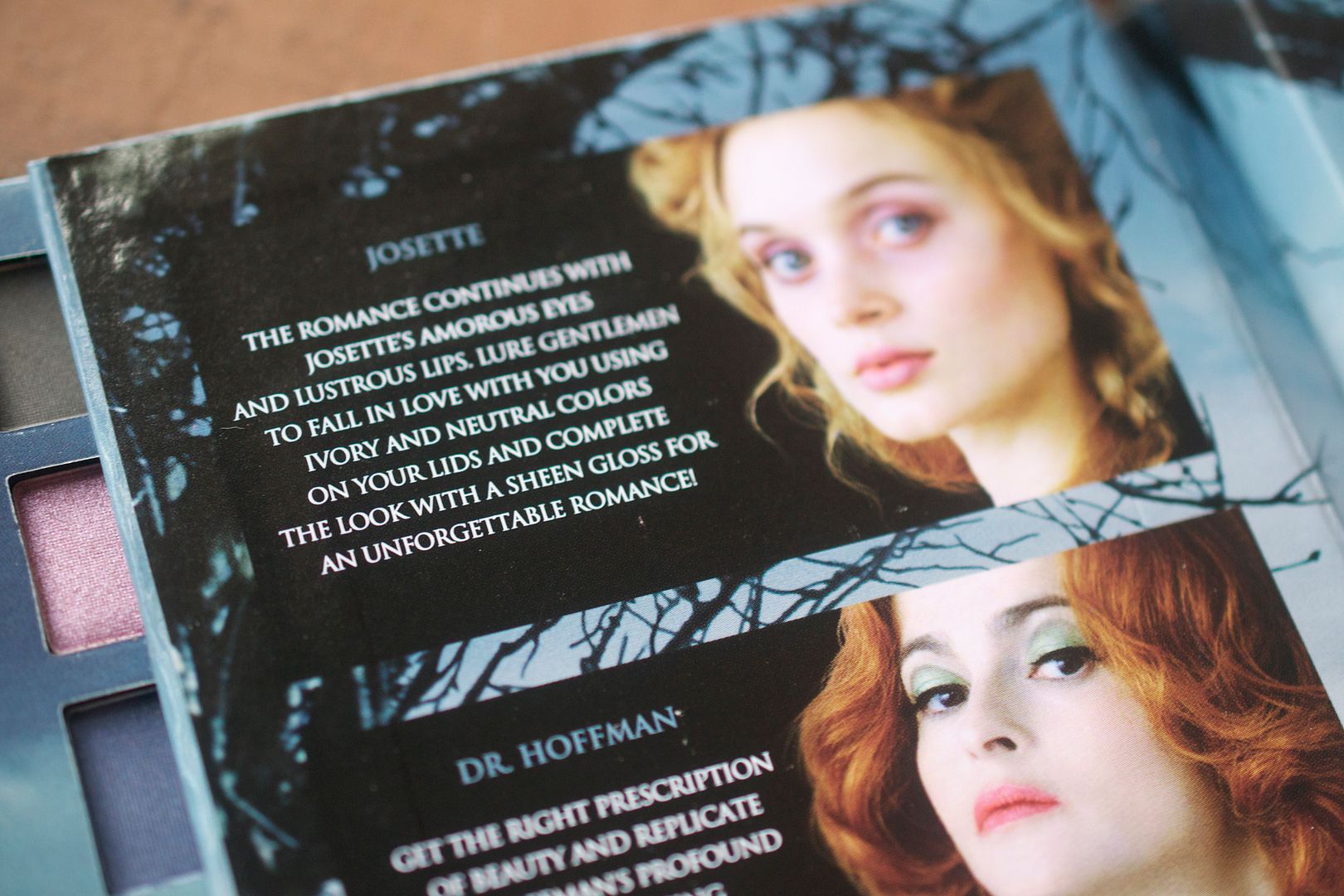 And to the right…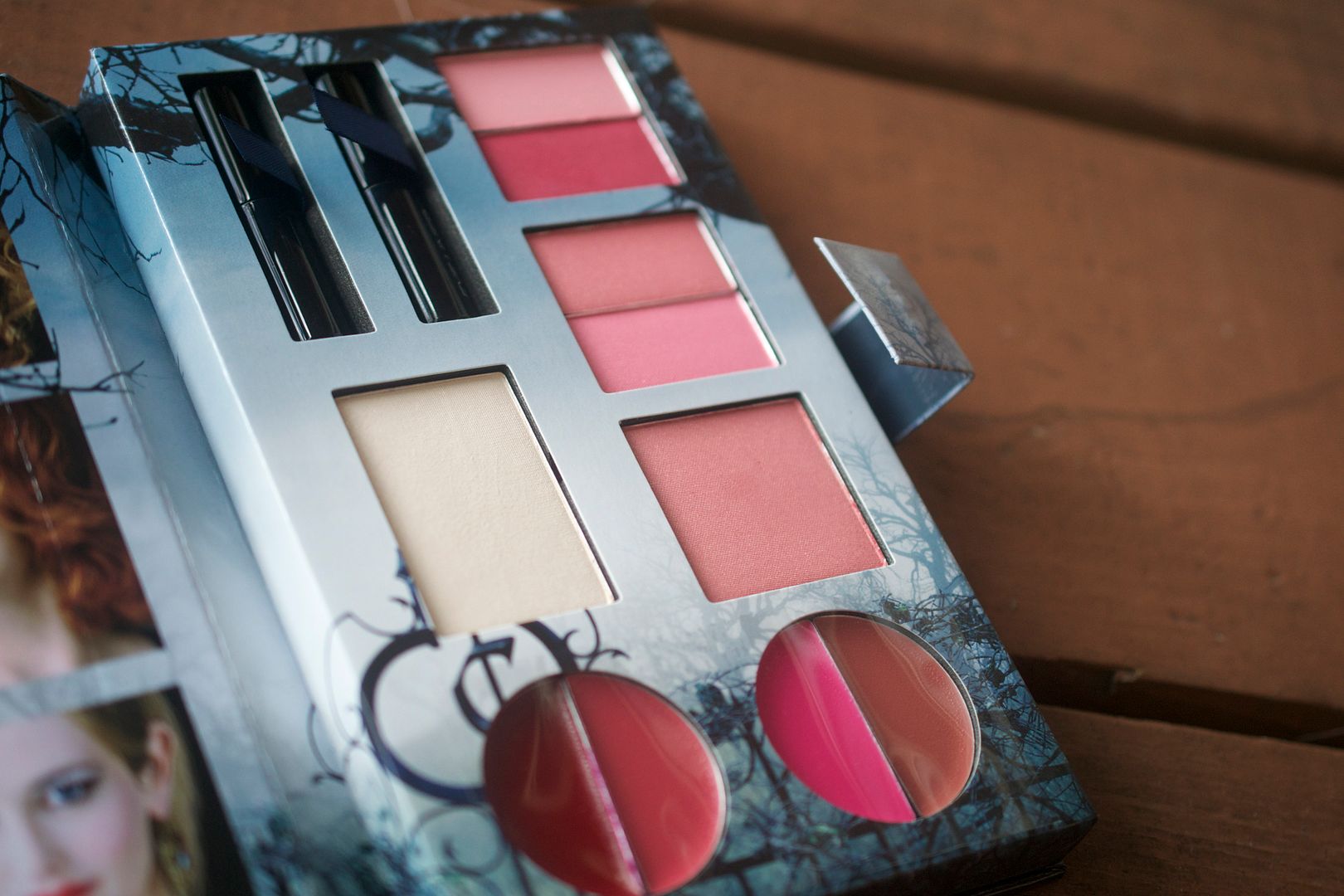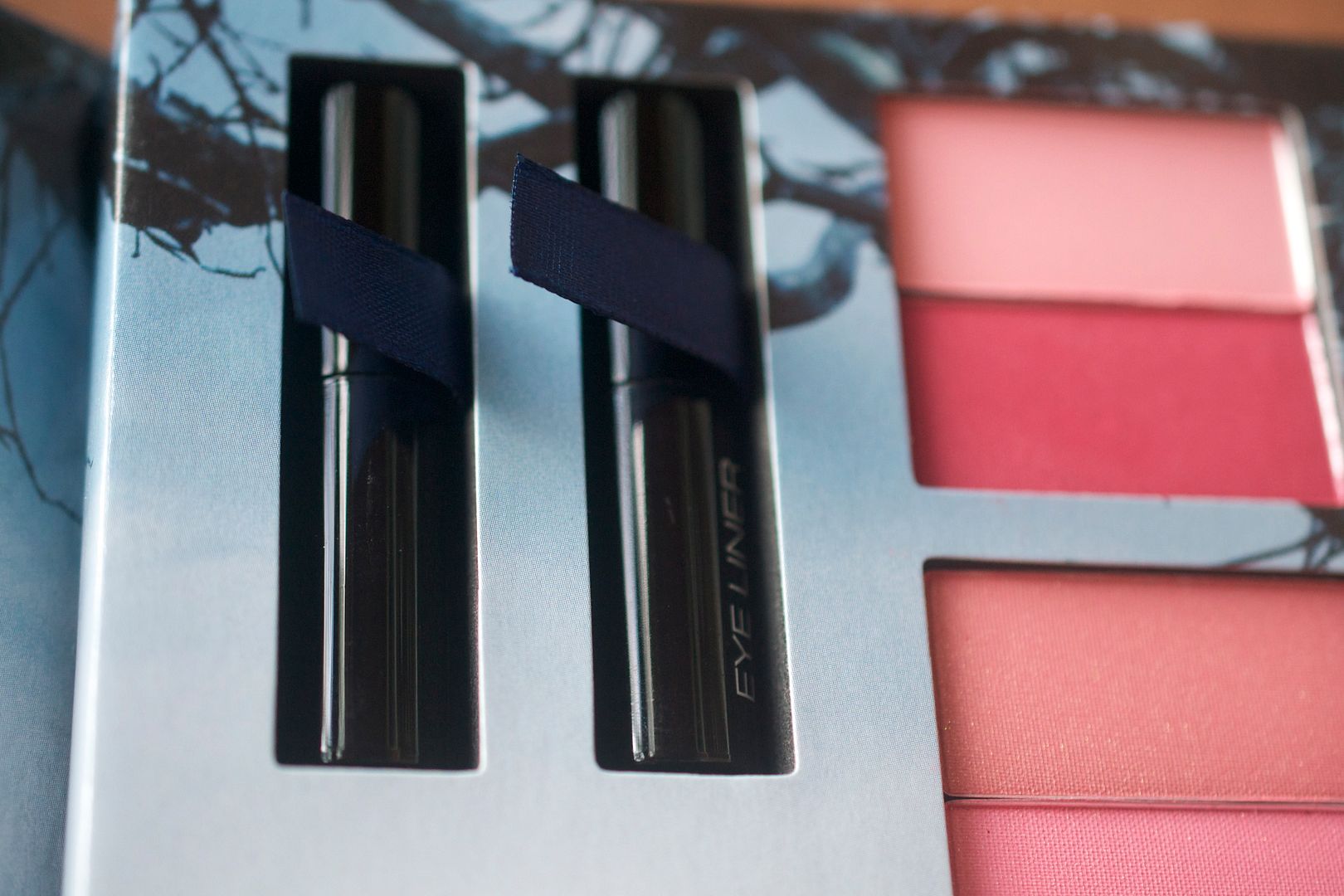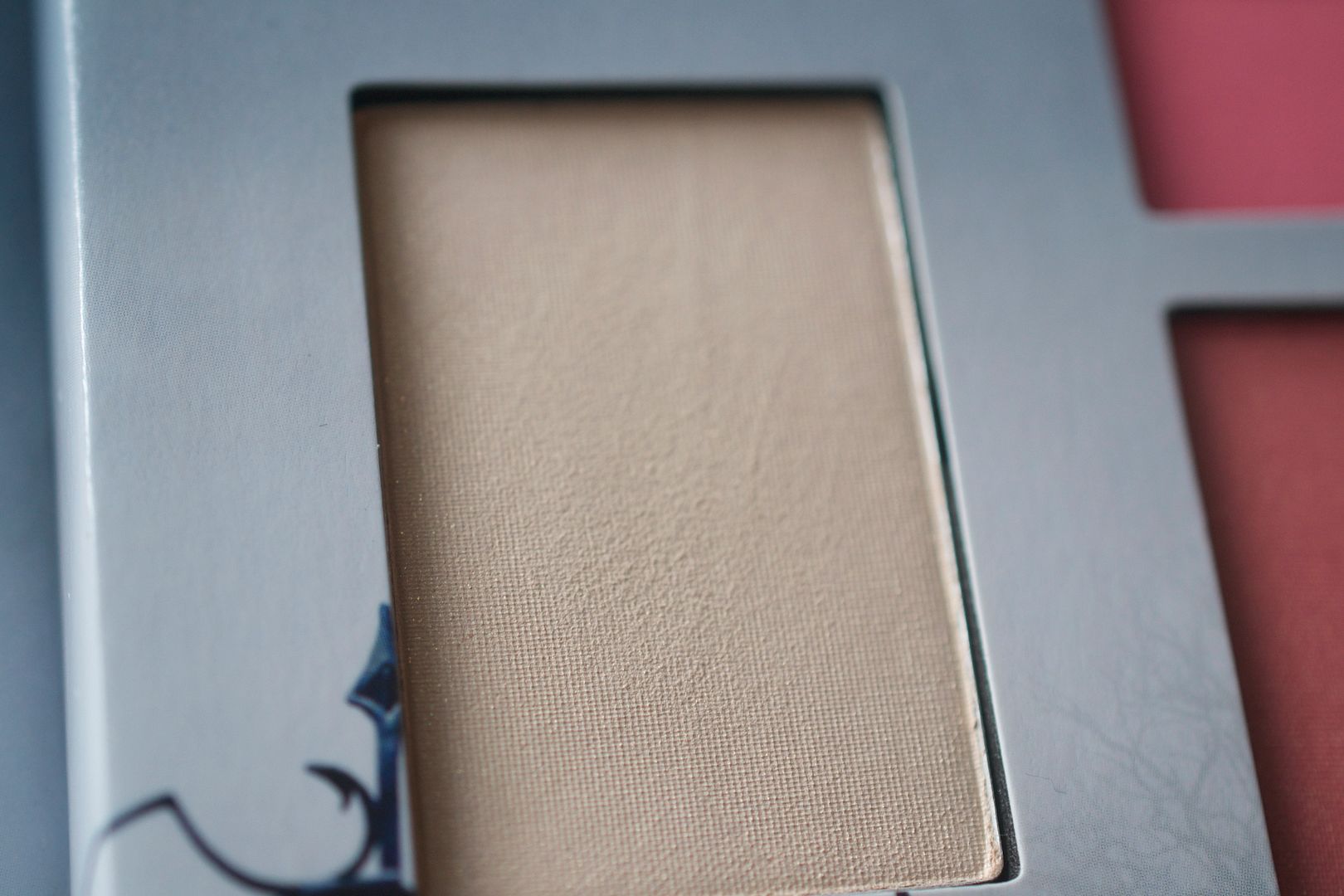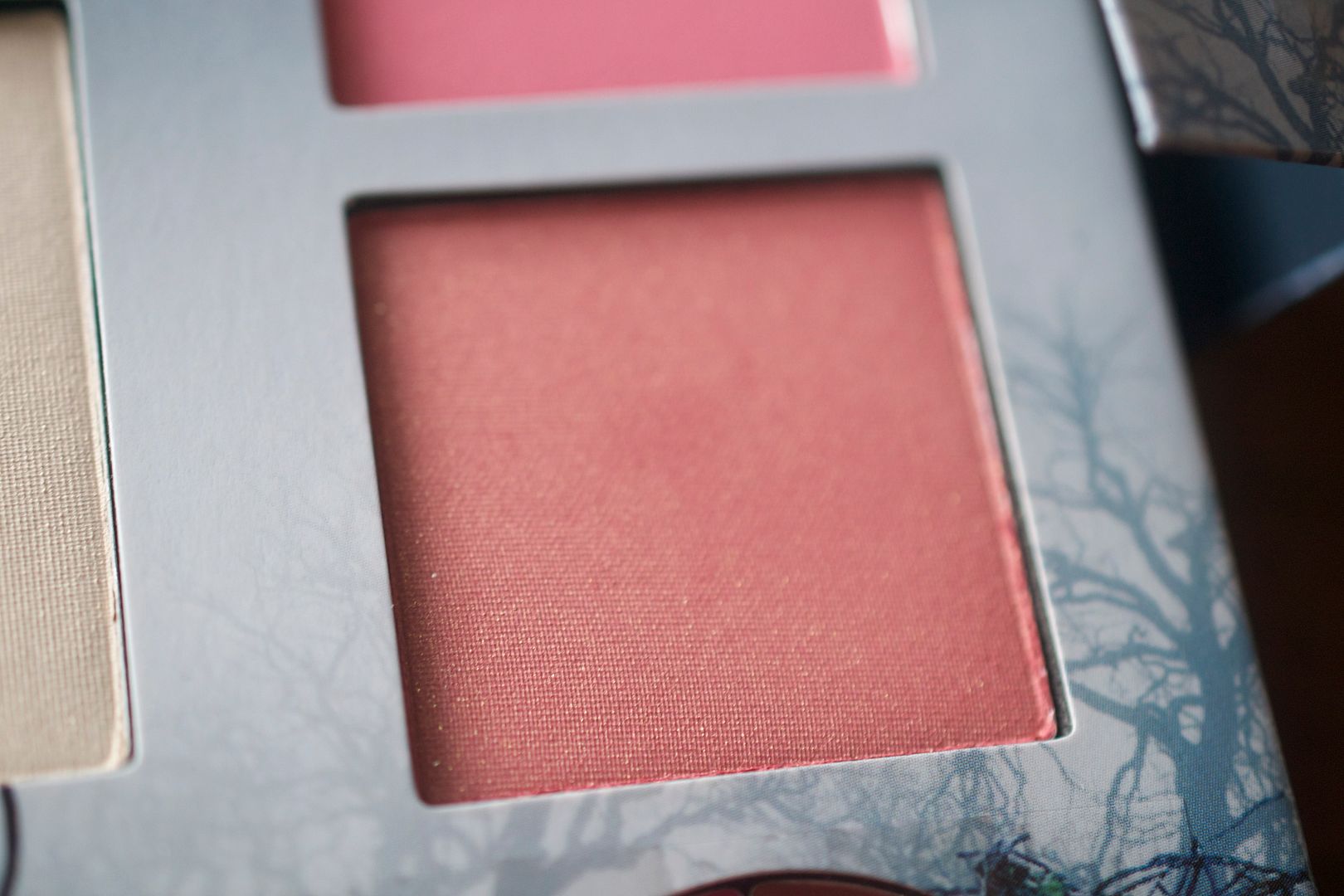 More goodies!
So let's start with the shadows.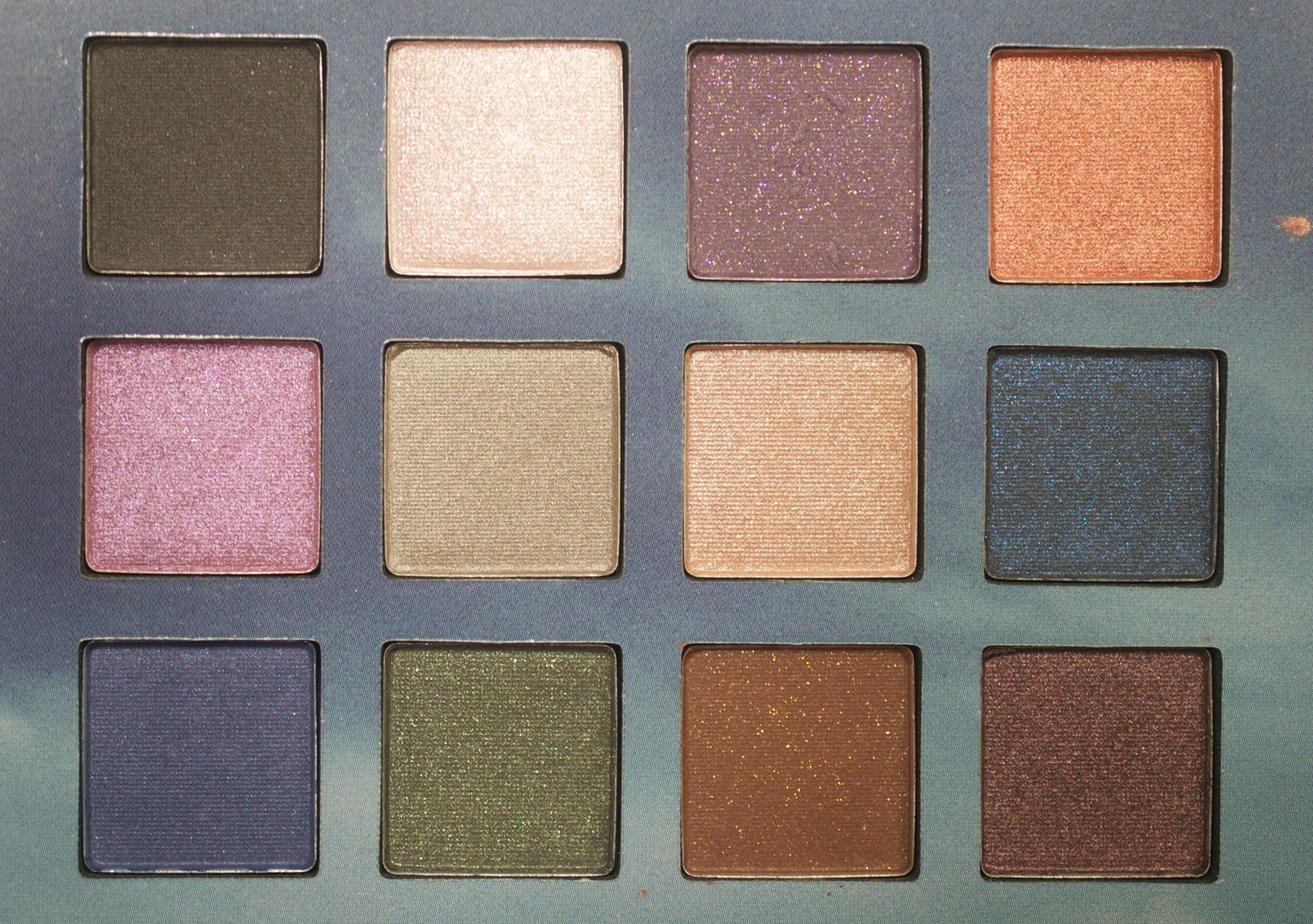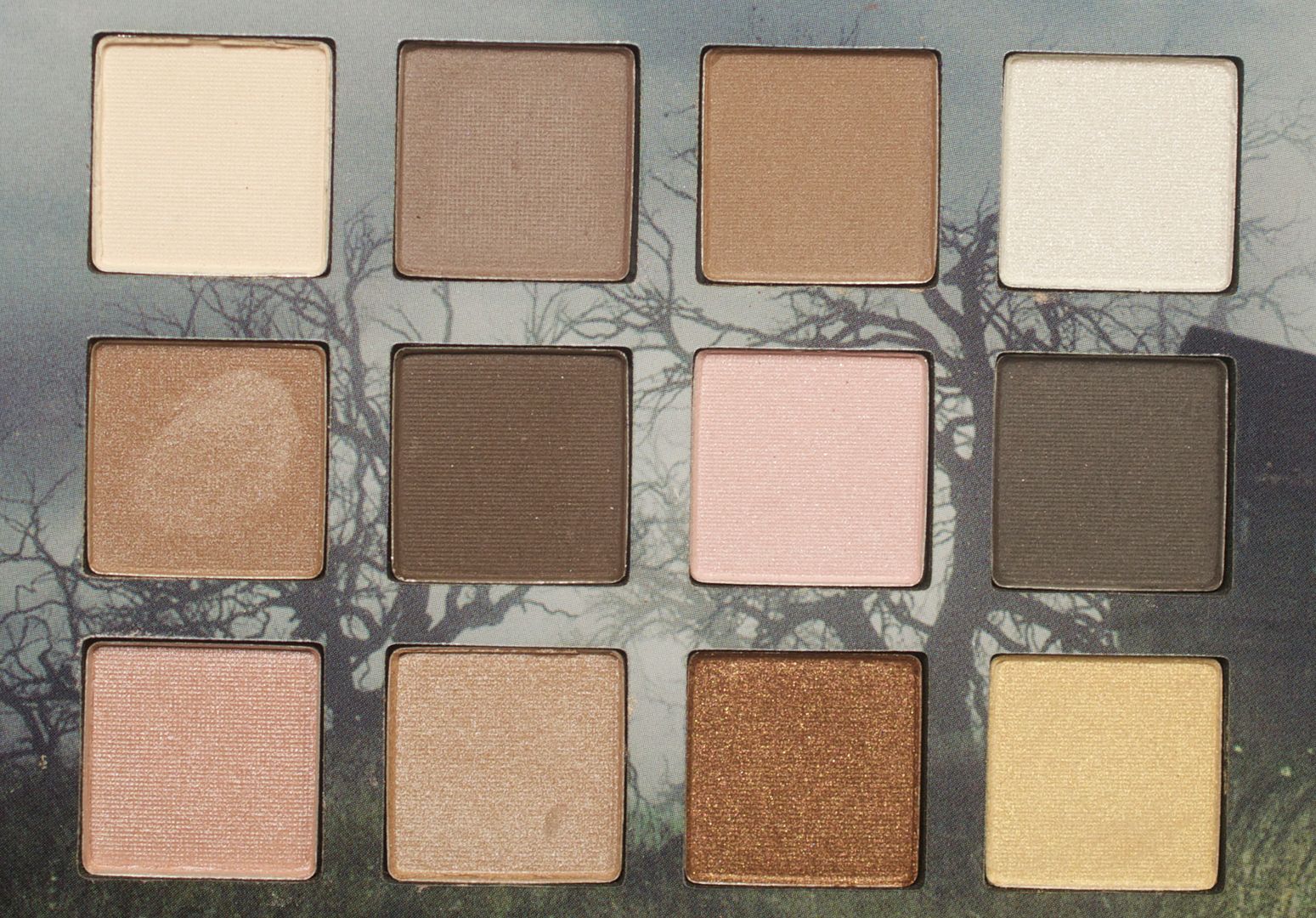 I always appreciate palettes that contain various textures. It looks like frosts run this book but there are a few decent mattes up in here. Like the black matte.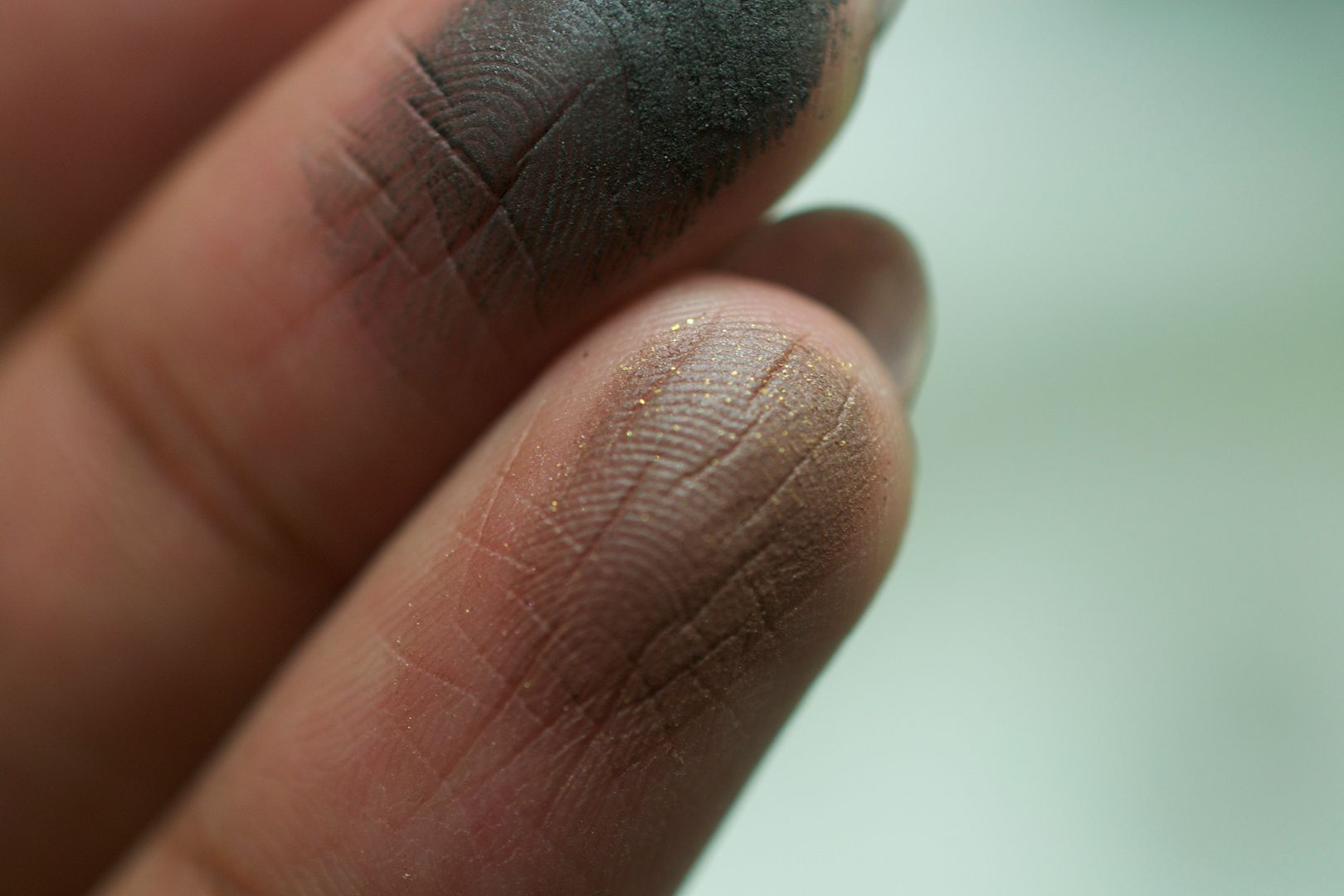 It's not as rich and intense as I like my blacks but it's not too bad. I swatched a few other shades and textures…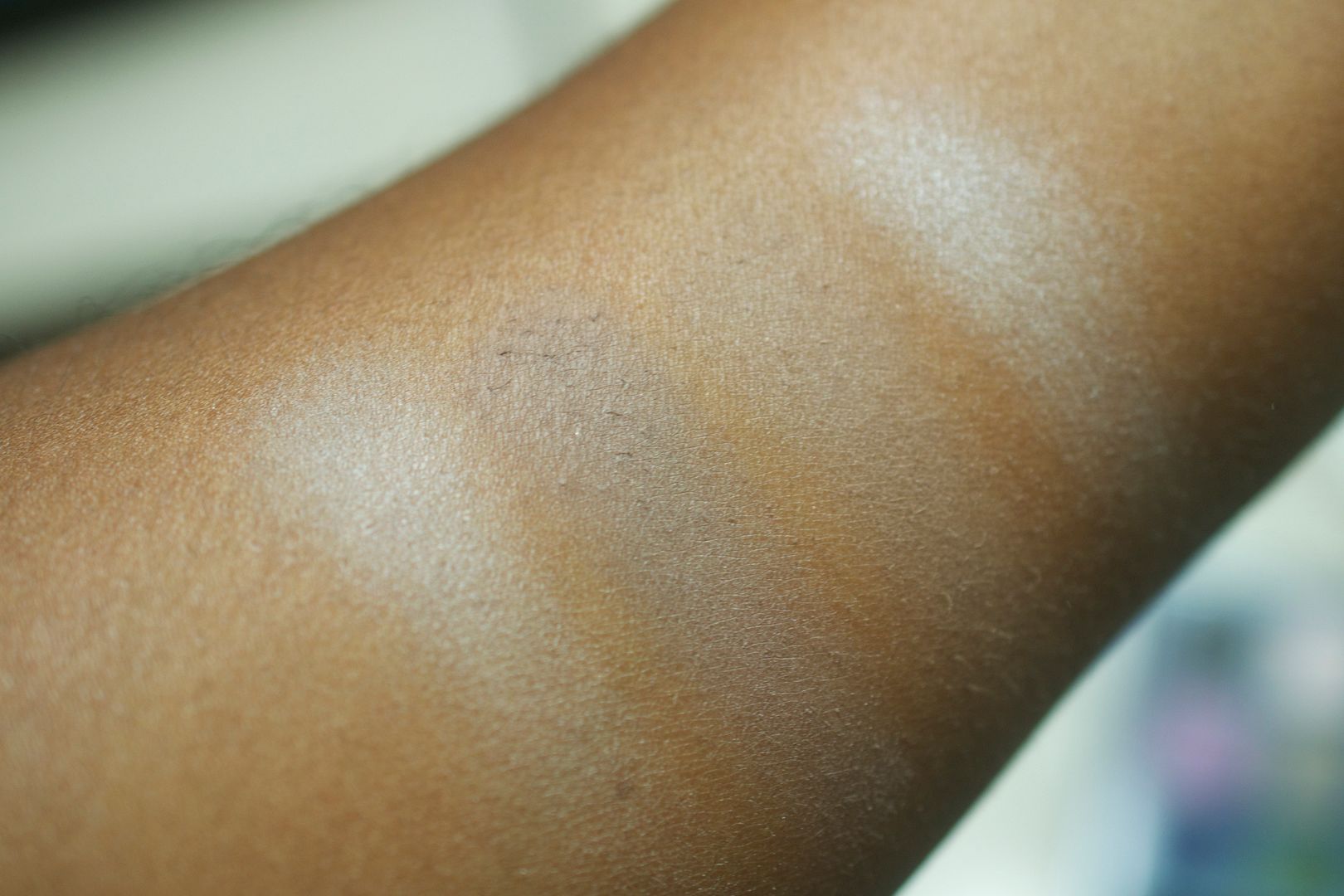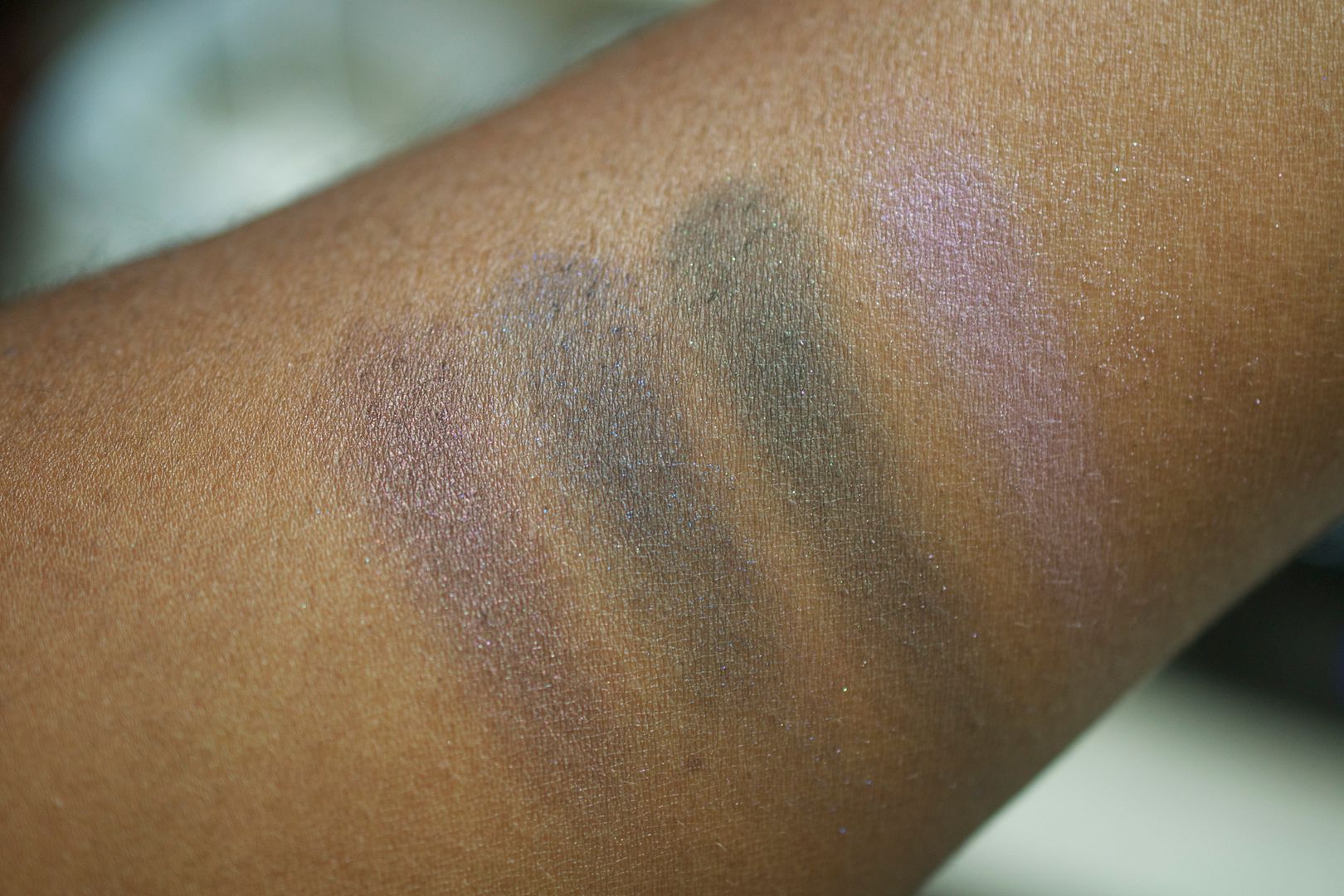 Most are pretty sheer and will require a ton of packing on to appear vibrant on the eyes. My experience with NYX eyeshadow palettes are that the shadows are typically just so so. In fact, that's the case with a lot of eyeshadows from those all-in-one palettes. Even after doing some swatching, I ended up with quite a bit of fall-out….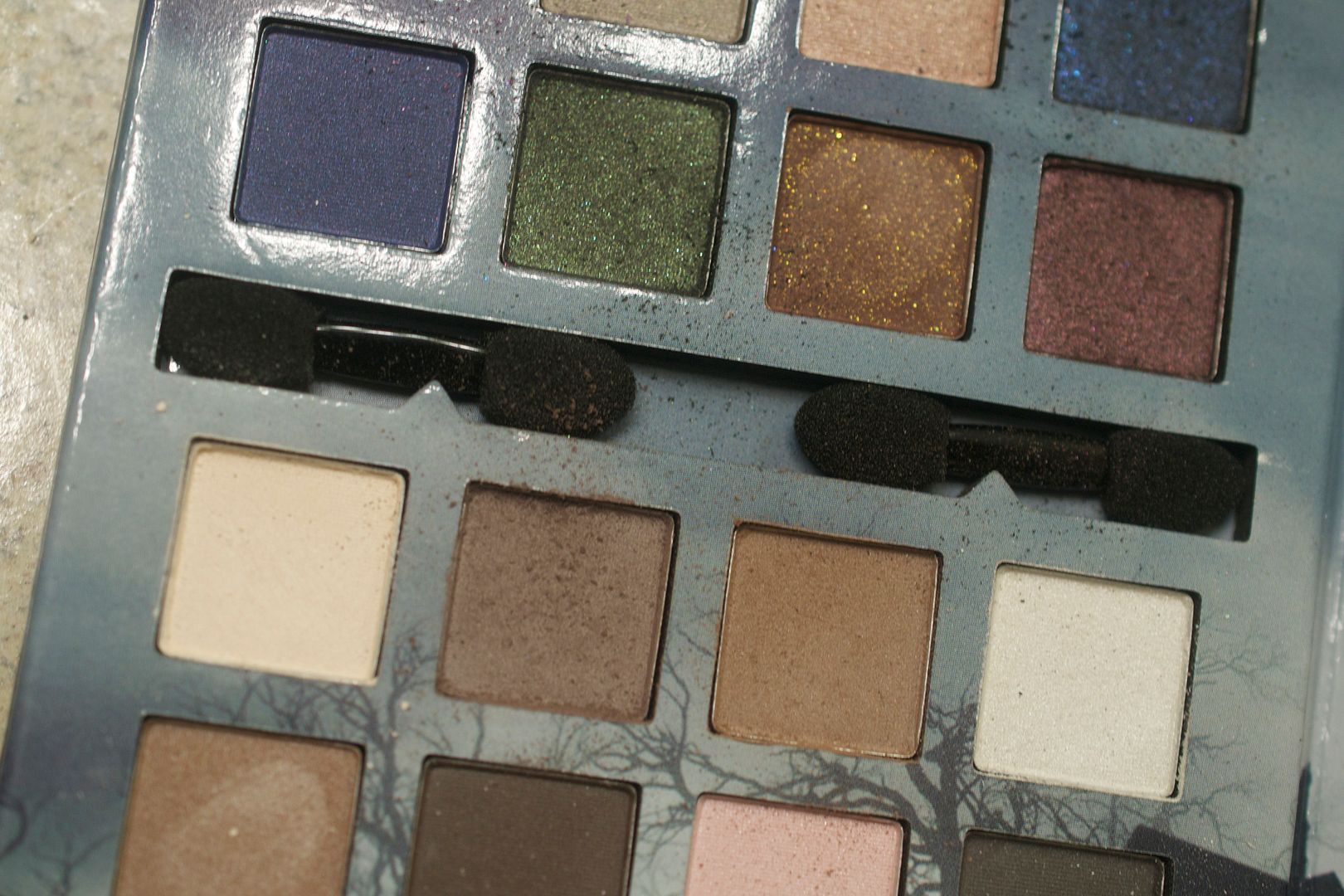 But again, if you don't mind putting some elbow grease in applying these shadows, you can definitely crank out some nice looks with them. Skippin' on over to the right are the mini eye shadow primers and eyeliners.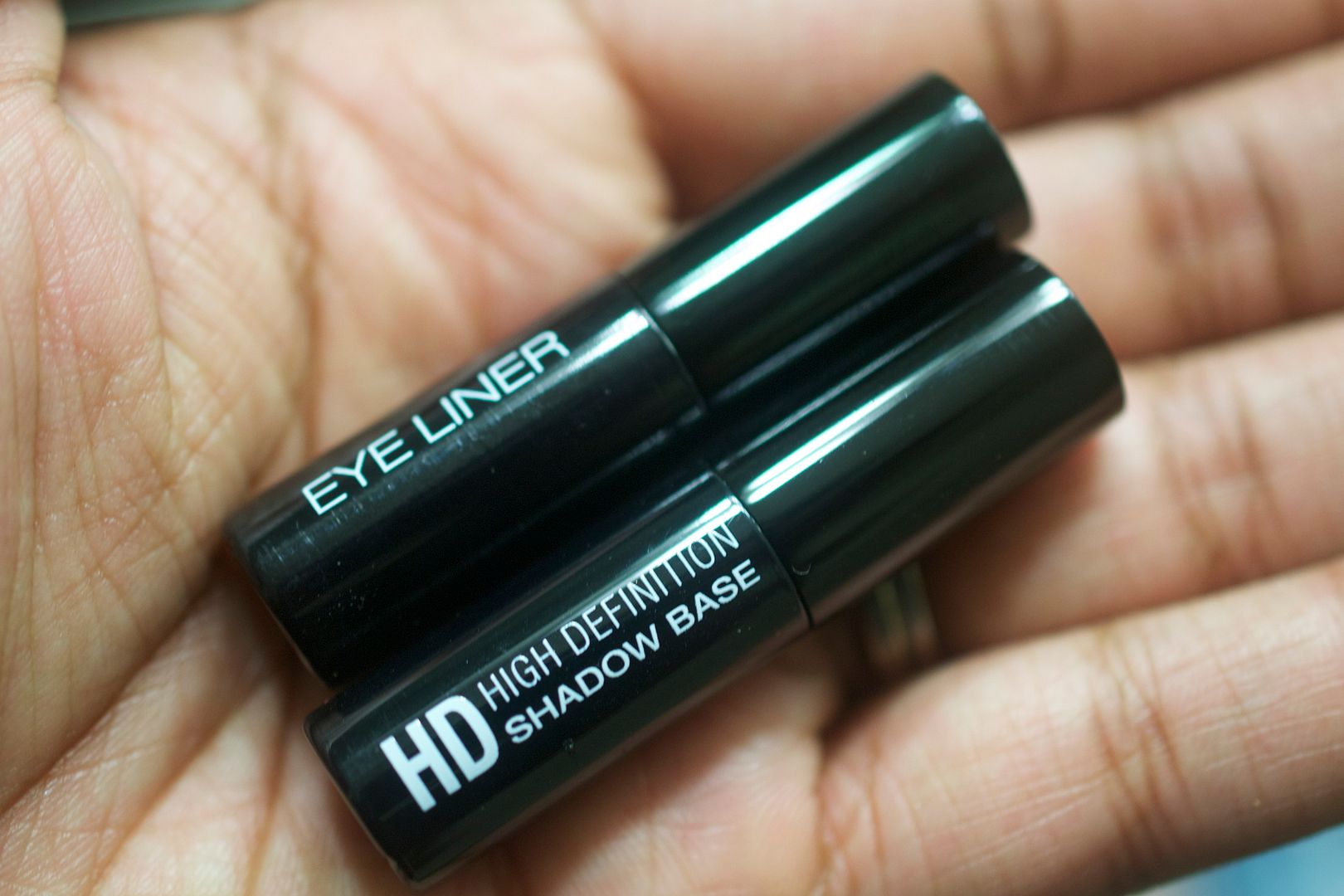 I mean, honestly…I have neeeever seen such an eyeliner so small. It's adorable!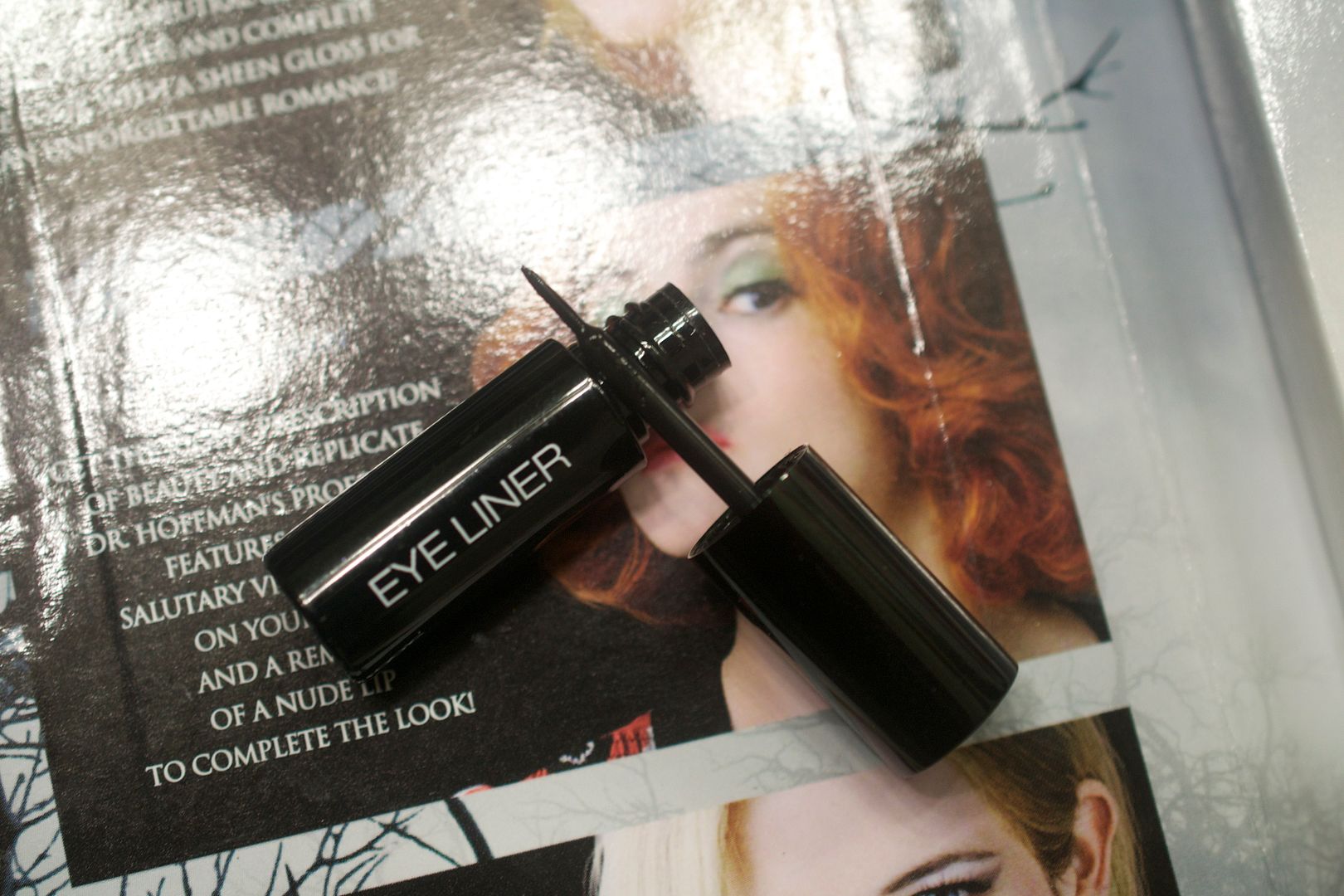 It's perfect for the palette but I'll definitely be throwing it in my travel tote. It's a really nice eyeliner too. Applies easily and lasts longer than I thought it would.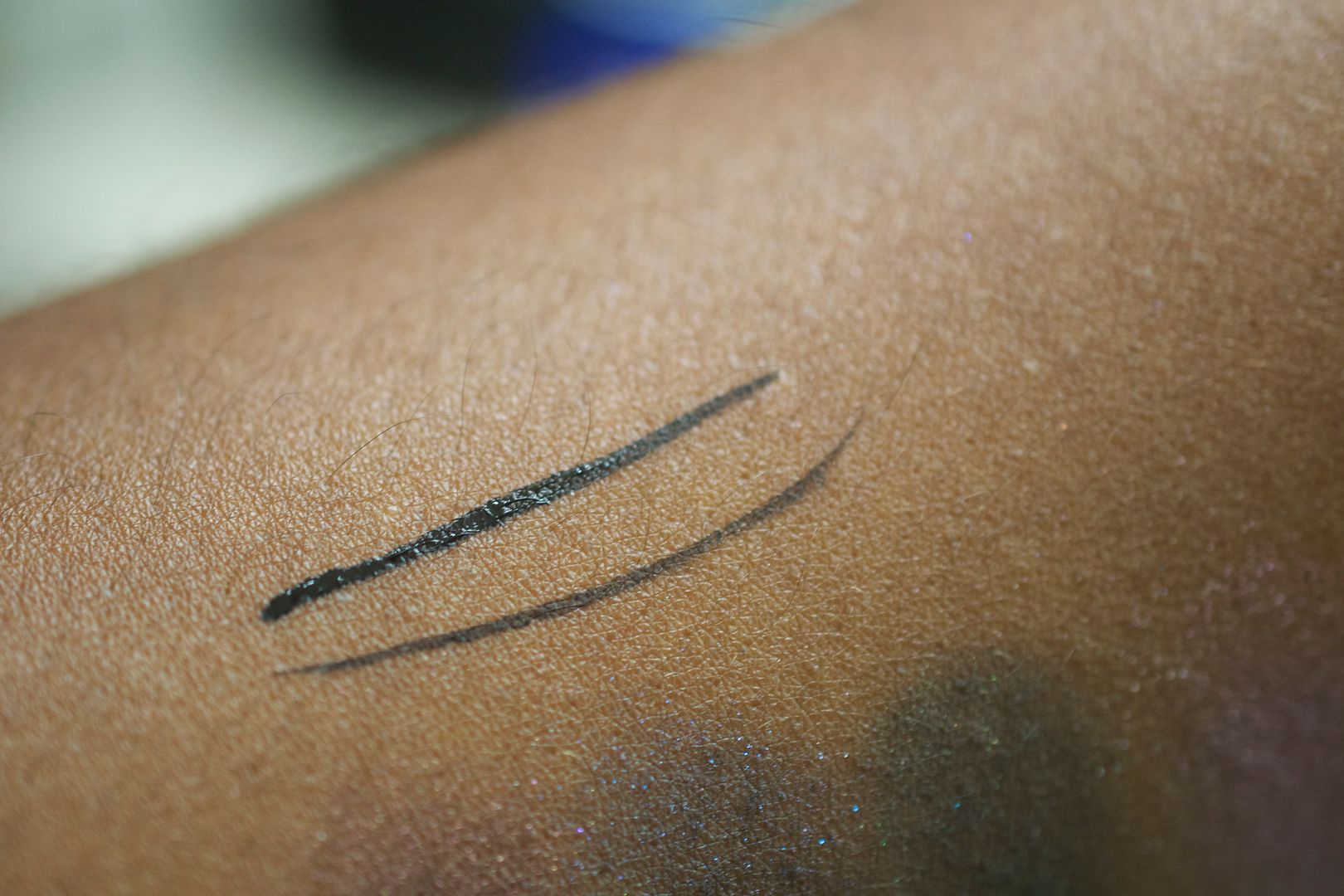 Then there's the eyeshadow base…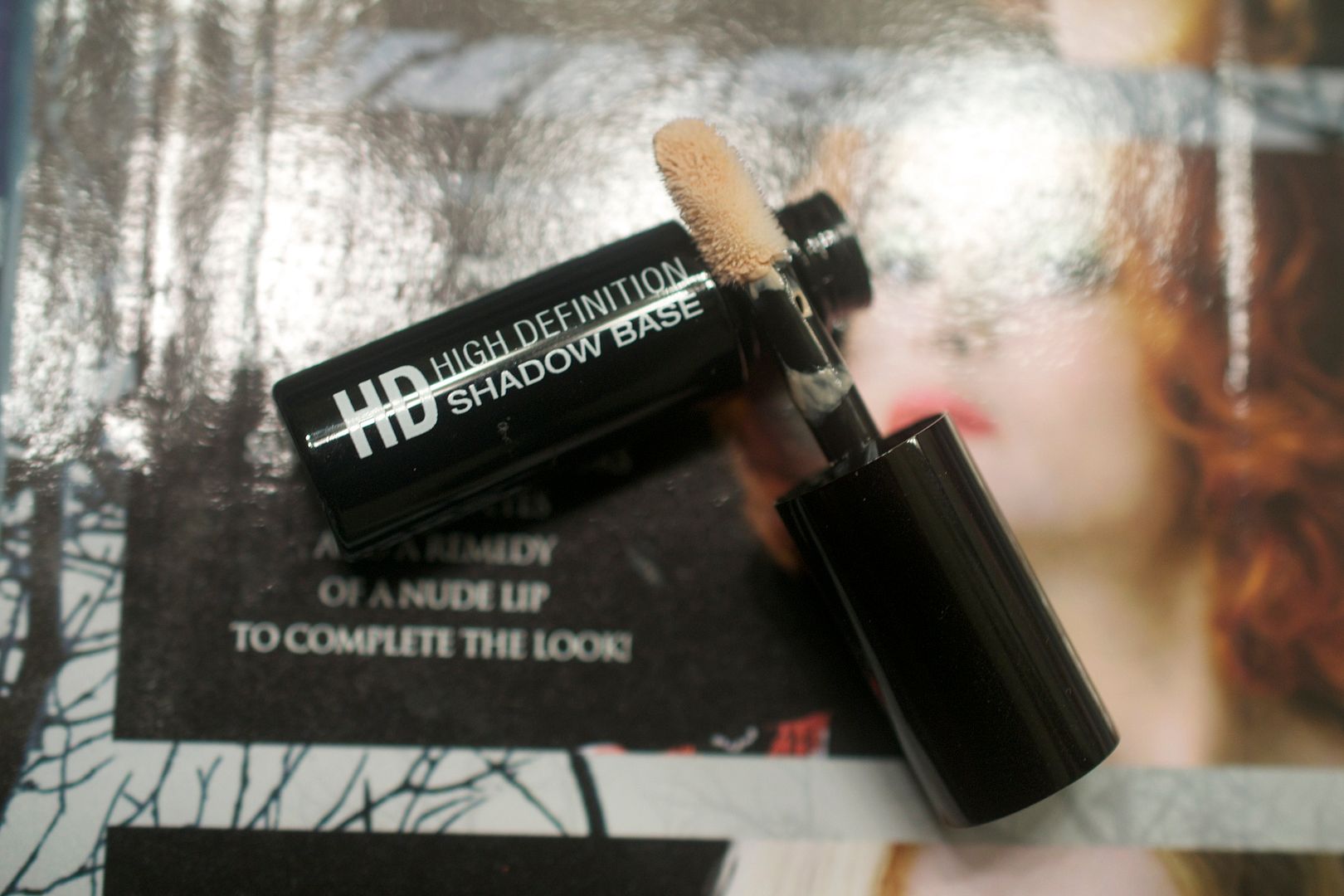 It's a bit creamier than I like 'em and unfortunately my eyelids don't play nicely to creamy bases.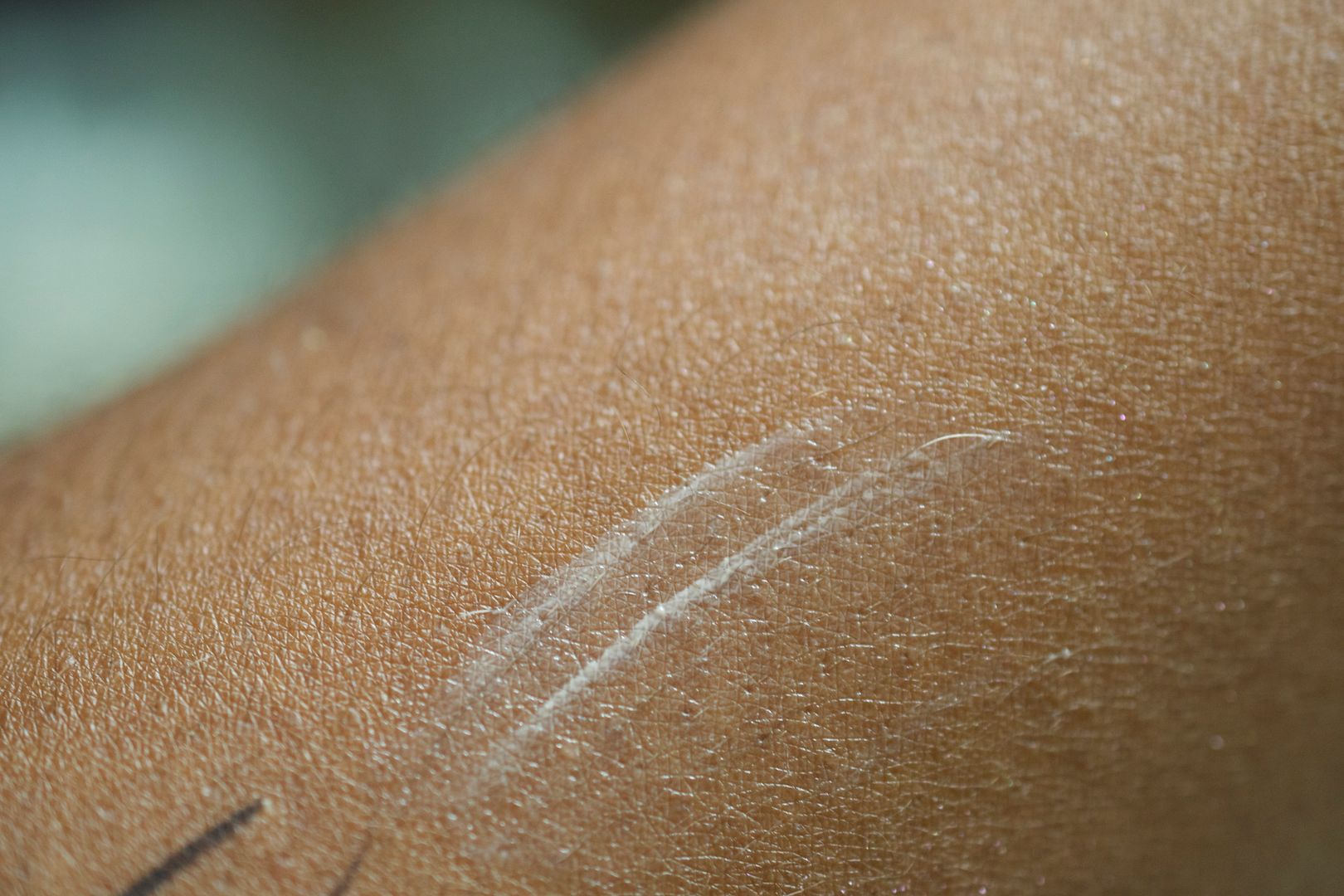 The blushes and highlighters are phenomenal. They're super pigmented and long-lasting. Two of 'em look a lot like NARS' Orgasm and Albatross. And they're really nice dupes if I do say so myself.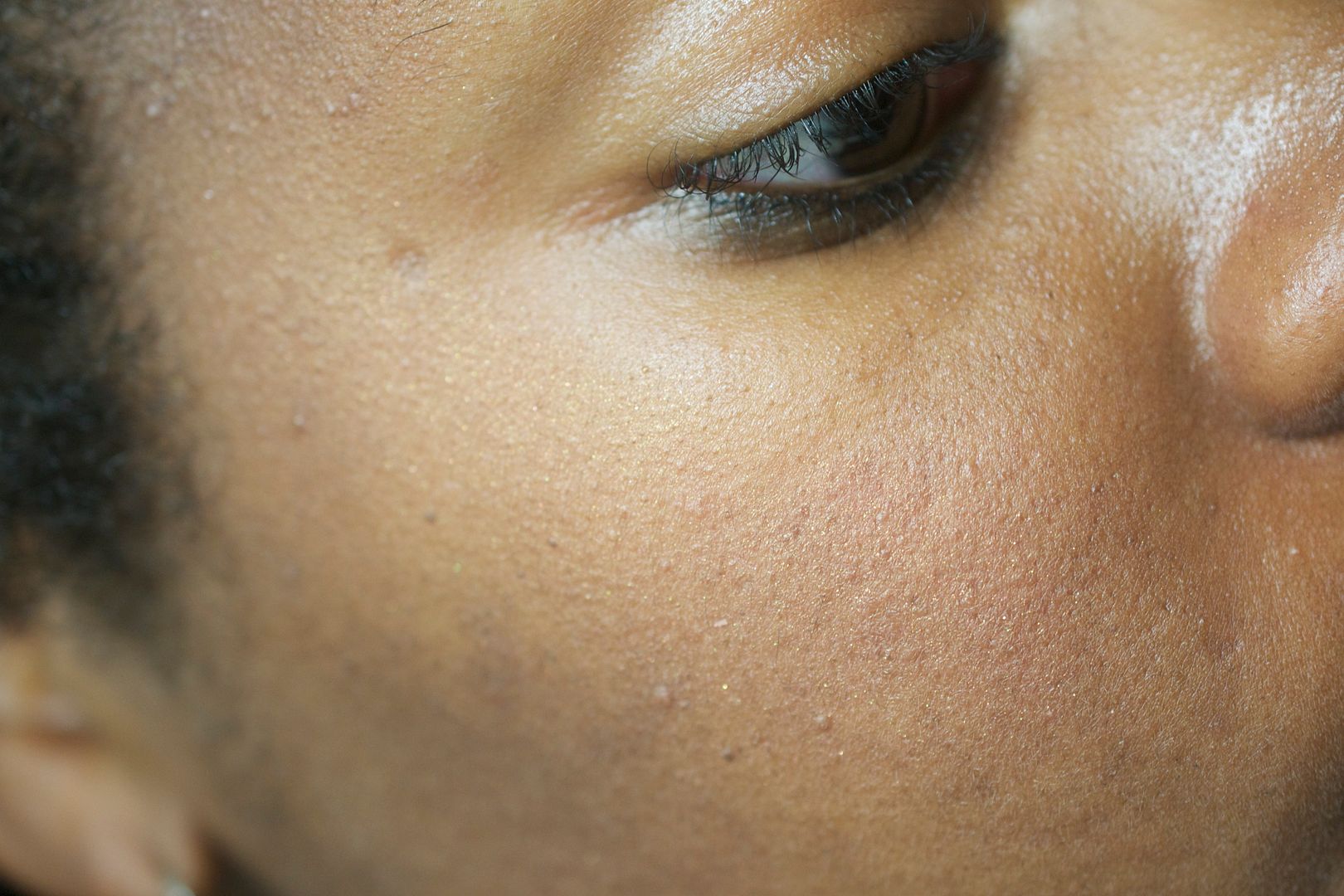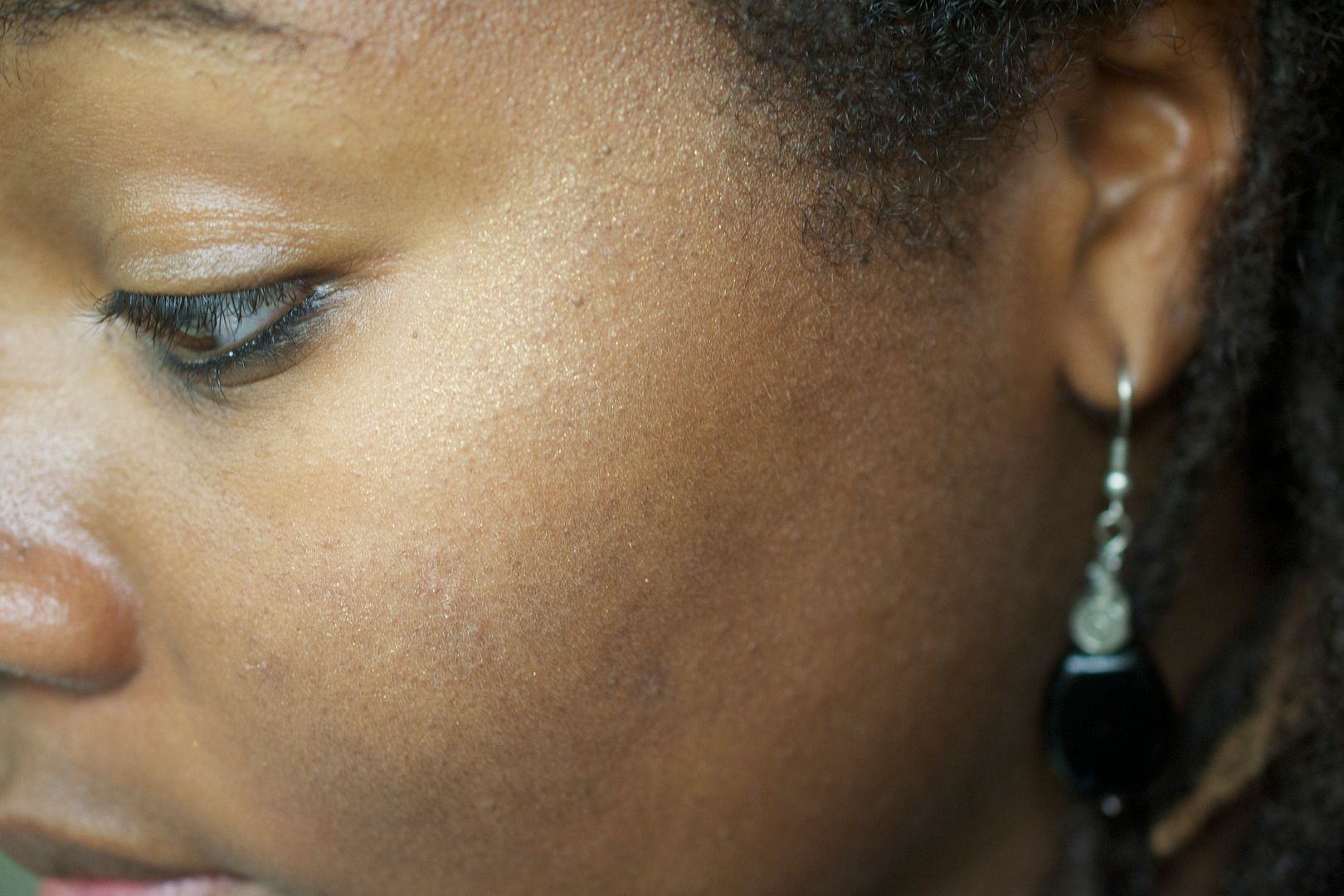 And last but not least, the lippies. Very rarely do beauty aficionados get excited about lip products in palettes. They usually require having to use a lip brush and let's face it, many of us would rather apply a lipstick, or gloss with a brush or doe foot applicator. But these lip colors are REALLY nice. Really really nice.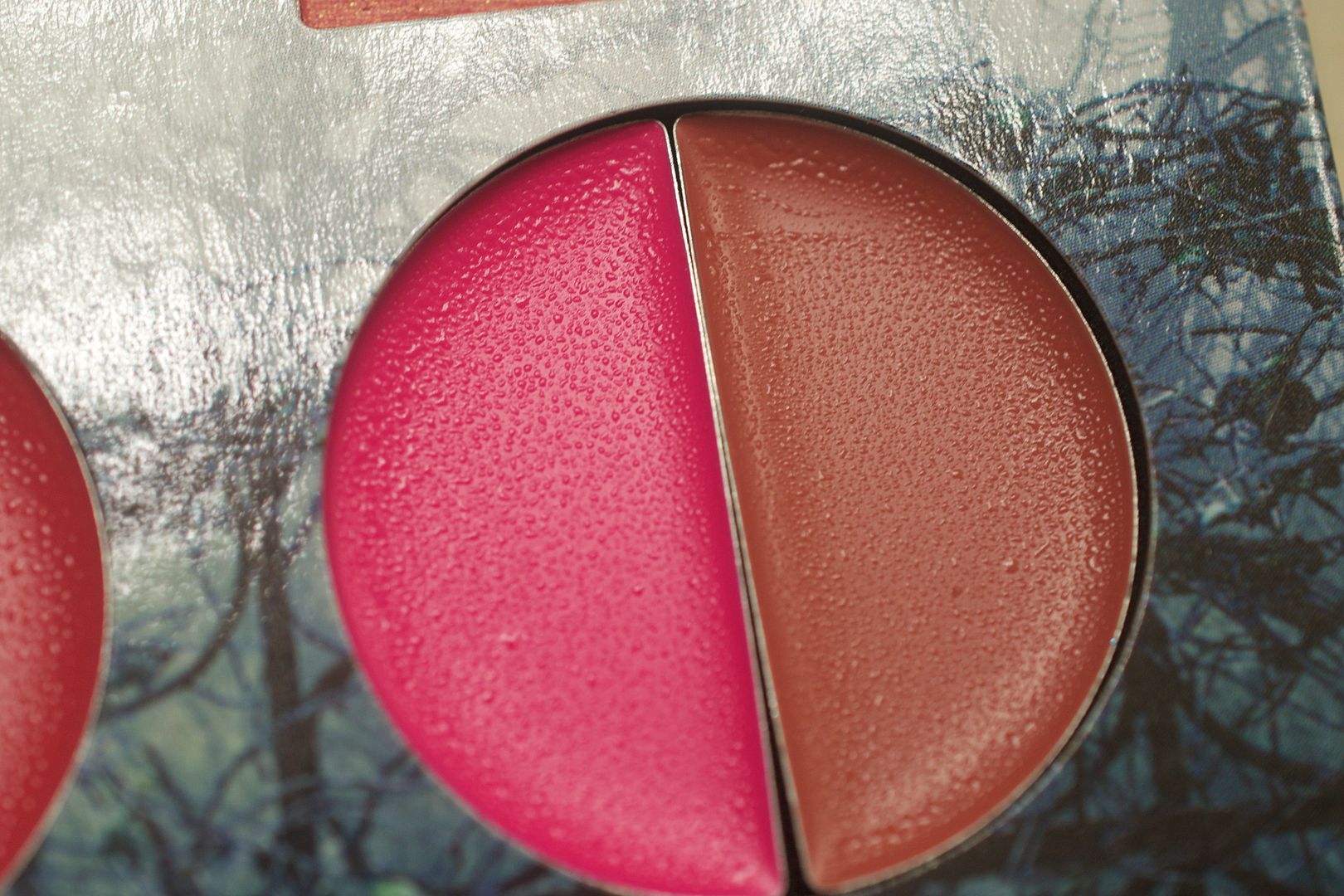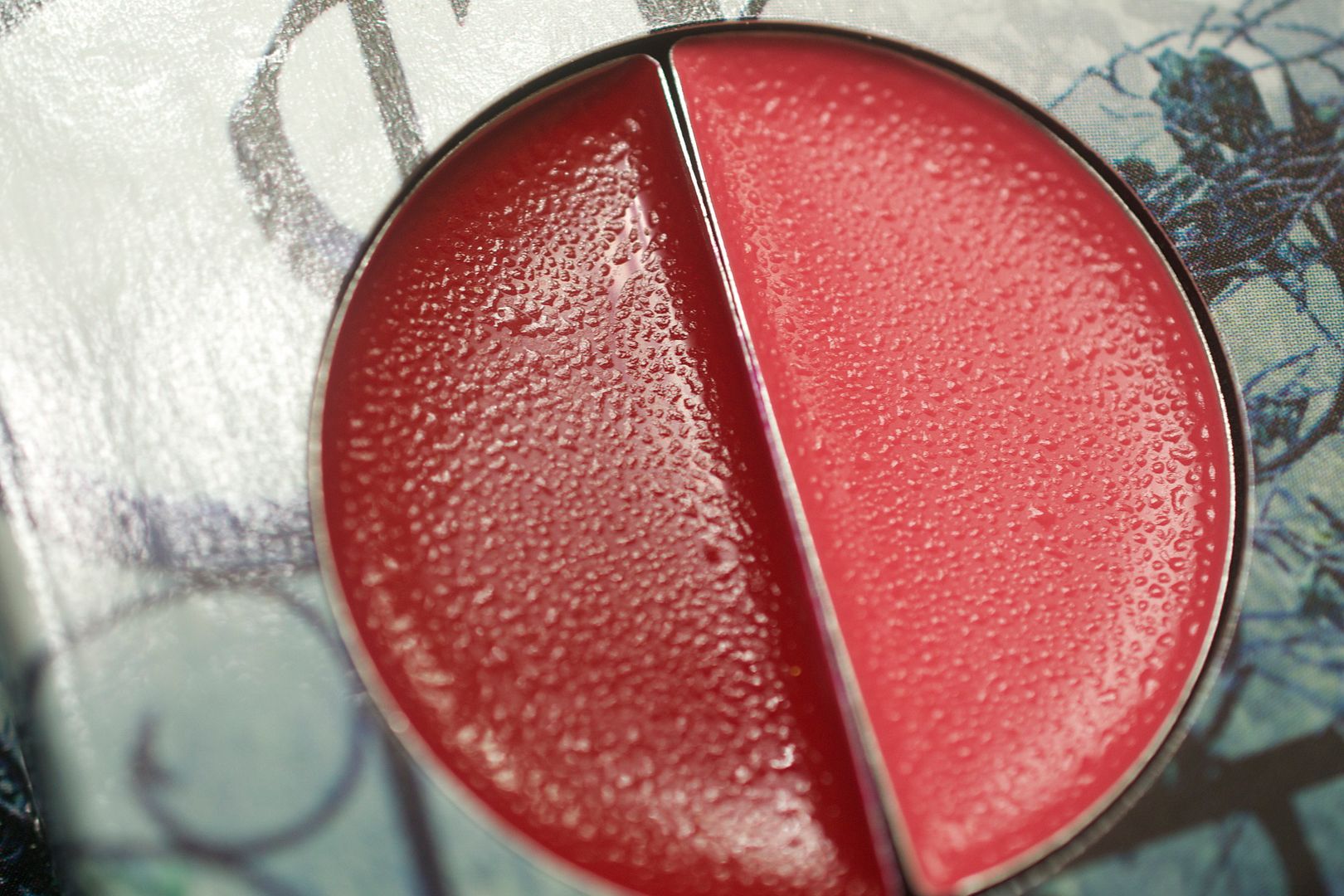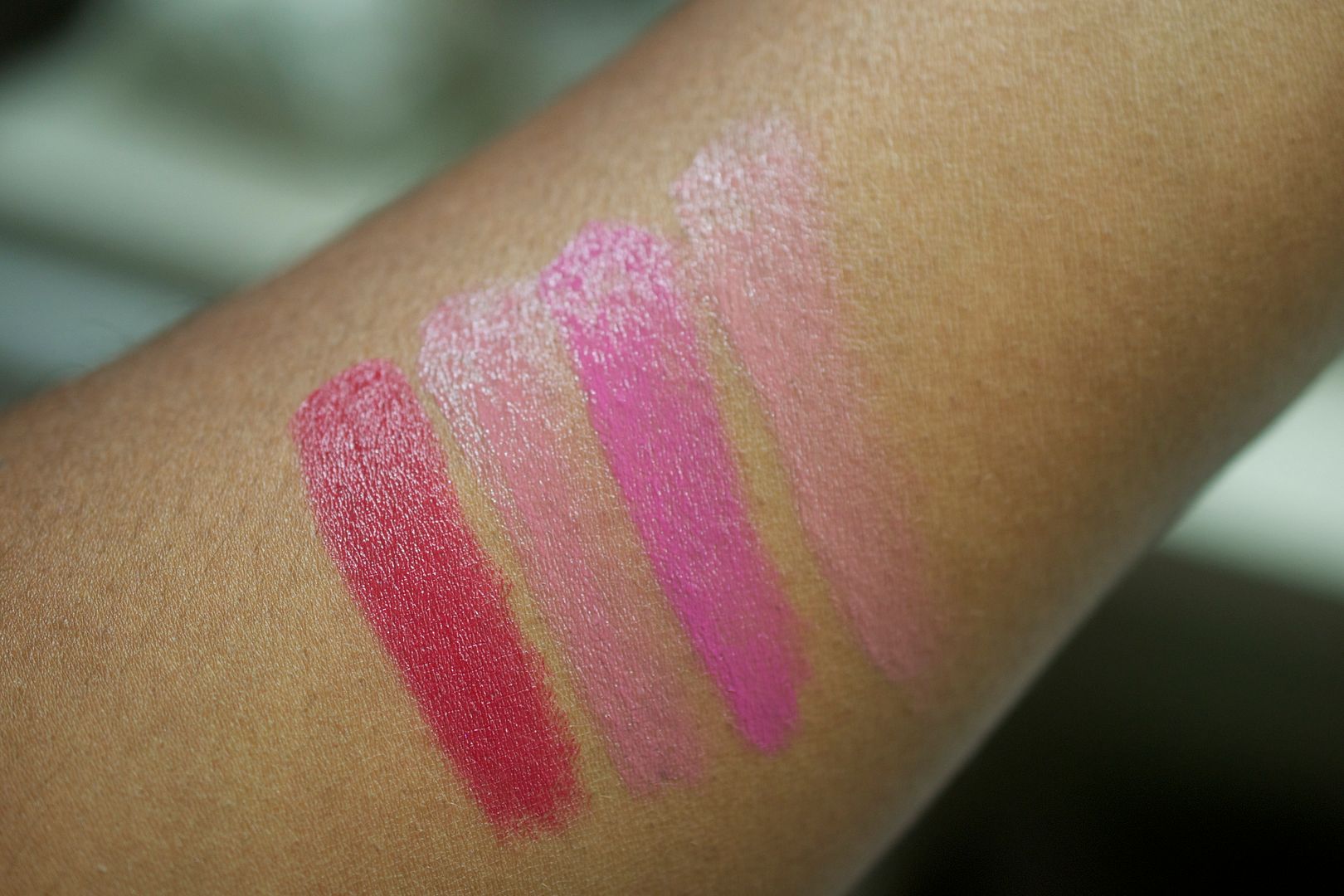 So yeah, for $25, this palette is fierce. While the shadows are so so, the blushes are nice, lippies are superb and I'm in love with the teeny tiny eyeliner. Dark Shadows fans or not, this is definitely a palette you may want to check out. Especially if you've been yearning for some new products but don't want to break the bank.
Snag it from NYXCosmetics.com.
Sooooo, yay or nay to vampires?