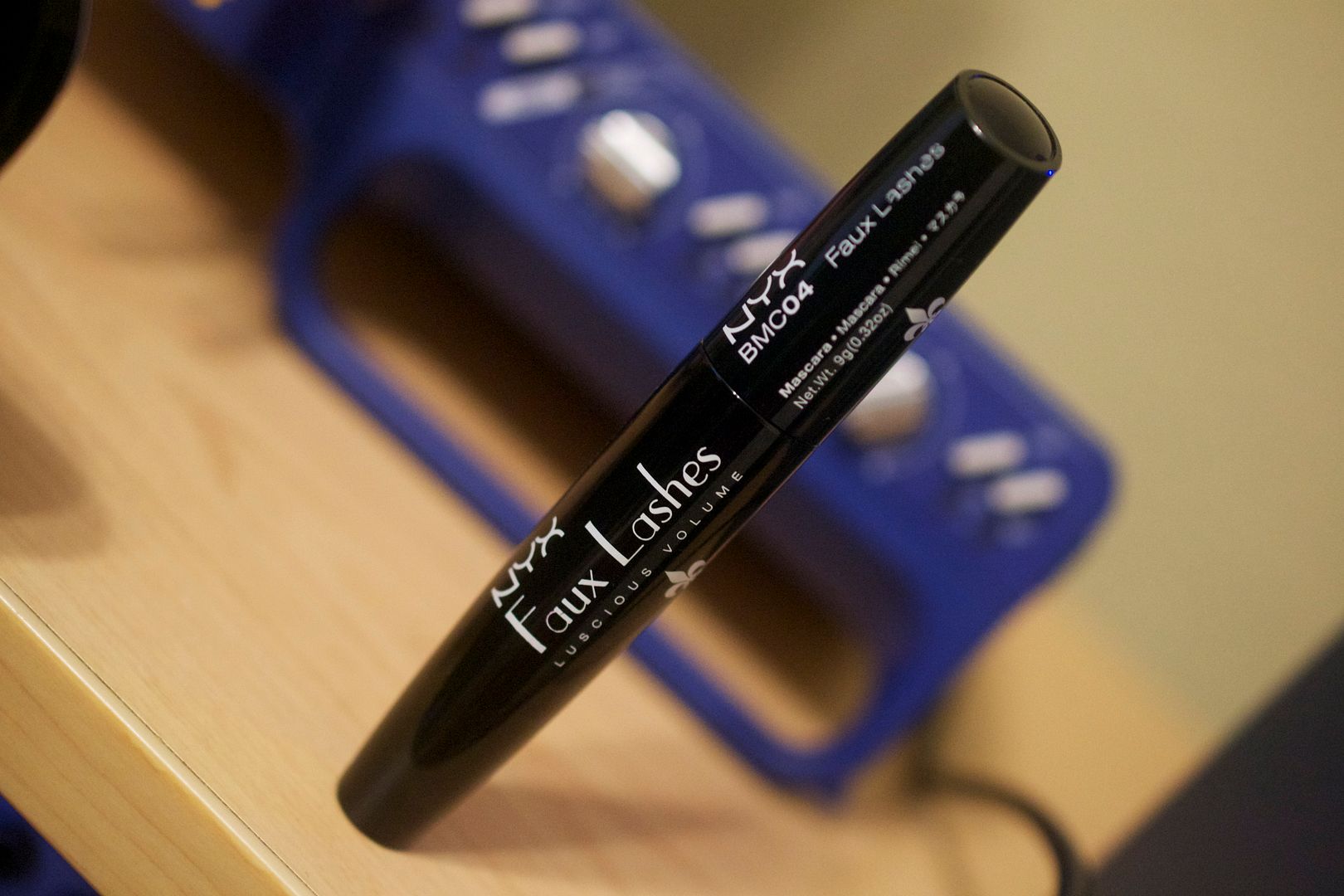 I've been reviewing my fair share of NYX Cosmetics mascaras this year, uh? Not that I'm complaining. I mean, I'll never get annoyed at makeup brands shooting me a crap ton of mascaras to review. The more the merrier! I am just now hitting the mid way point of reviewing half of NYX's Boudoir Mascara Collection. I've tackled Pin Up Tease and Provocateur and the fiber mascara kid called Faux Lashes is up next to bat.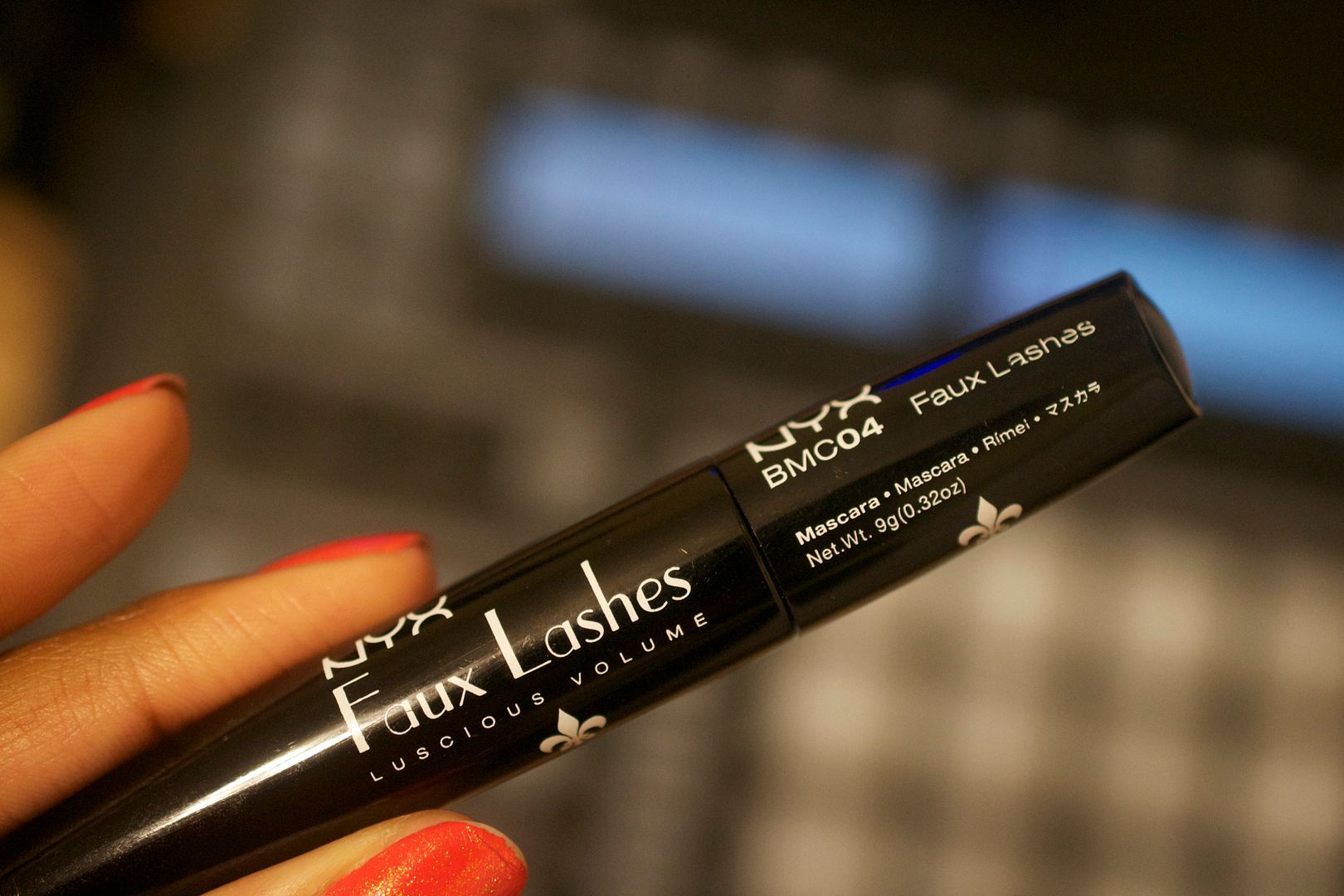 Price: $6.00 at NYX.com and Ulta stores nationwide.
Packaging (brush wand): 3 out of 5
Overall: 3 out of 5
What It Claims: "Infused with fibers to volumize and extend lashes. Short bristle brush for dark and heavy application.  Ideal for bottom lashes." (source)
The Truth: It certainly is a "different" kind of fiber mascara.
What I Loved About It: NYX is dead on about this mascara being great for bottom lashes. It rocks in that department!
What I Didn't Like: It didn't give me nearly as much volume as I would have liked.
Overall: I guess I should just come right out and say it – I'm a fiber mascara snob. I am. I don't wear them regularly (primarily because I'm lazy and it can take a good little while to apply a fiber mascara) but when I do, I'm serious about 'em. There are only about 2 brands that I feel have done fiber mascaras beautifully. Mind you, I've tried more than a dozen fiber mascaras; drugstore and higher-end. That said, while NYX's Faux Lashes does a decent job, it's just so so when it comes to fiber mascaras.
But not because the wand sucks. Because it doesn't…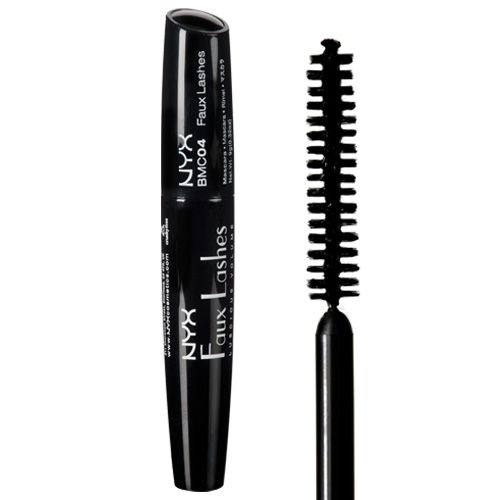 Y'all know I am also a photo snob so please excuse this press photo. I usually take my own but my camera was on the fritz this weekend. Boo. This is actually one of better fiber mascara wands. Especially if you're looking for a fiber mascara that does more lengthening than volumizing. No need to ask what my preference is. Y'all know I LIVE for volumized lashes. If if you're a fan of lengthening and separating the lashes, this wand makes it so easy to do so. It is also great on the lower lashes. I tend to ignore my lower lashes most of the time (again – laziness strikes when getting ready in the morning) but when I want some added va va voom-ness to zee bottom lashes, this is the ideal want to give me that length.
Formula-wise, the mascara is great. It is chockfull of fiber thingies and applying them to the lashes couldn't be easier. But again, because of the wand's slim design, you aren't really able to coat and paint the fibers on your lashes efficiently to get a fuller effect. And like I said, if your goal isn't volumized lashes – no lost love there. But considering the claims said this mascara would give us volume, I just don't think it delivered in that department.
But is it still a good mascara? It's okay. I found application to be fine except throughout the day, it seemed to disappear a bit. I would even push it to the limit with 3 coats and the overall look just looked so so. If ladies with shorter and smaller lashes are looking for a fiber mascara that is easy to apply, this would be a great start. Just don't expect to have crazy Drag Queen lashes with this kid.
Bare Lashes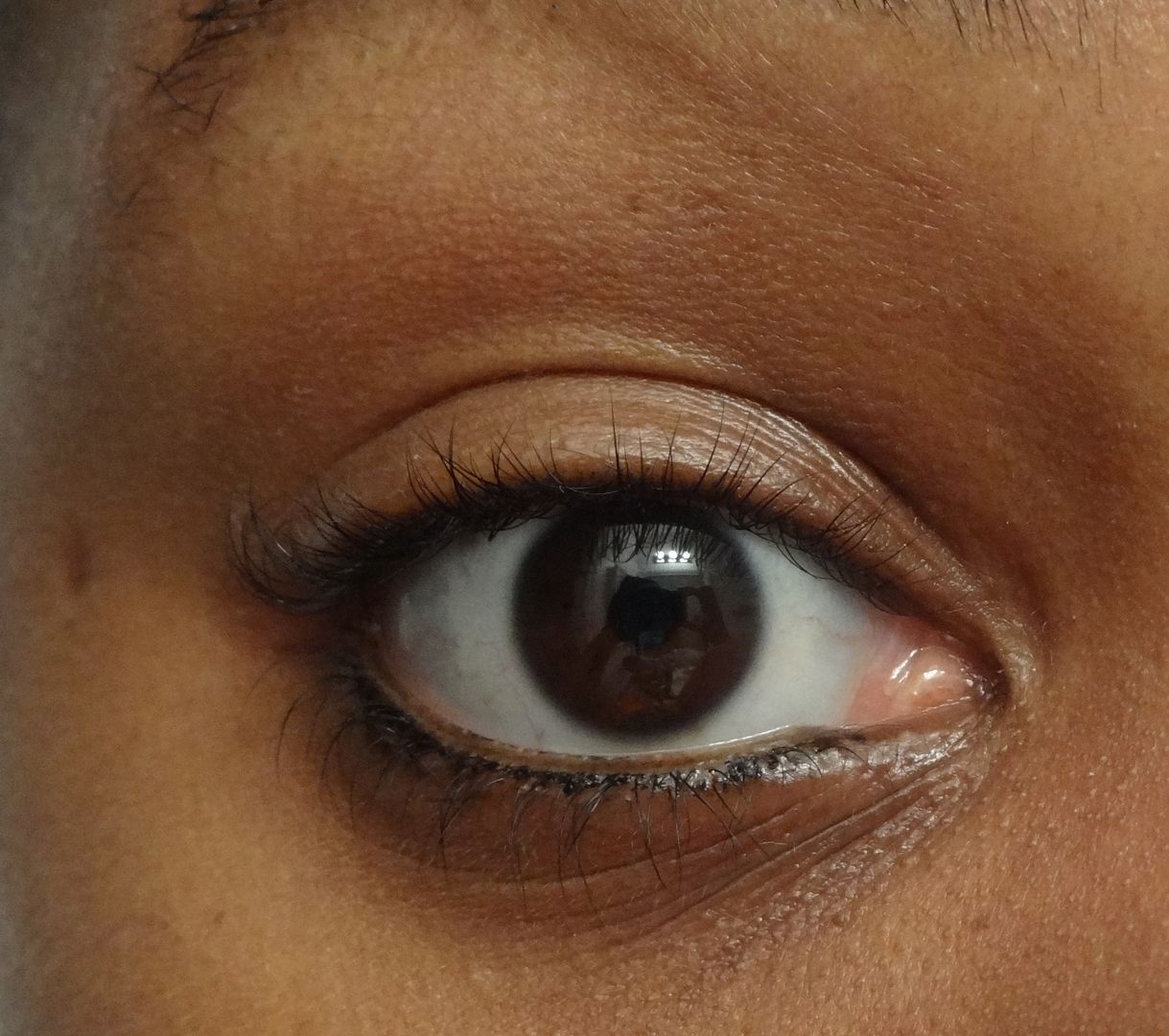 Lashes after 3 coats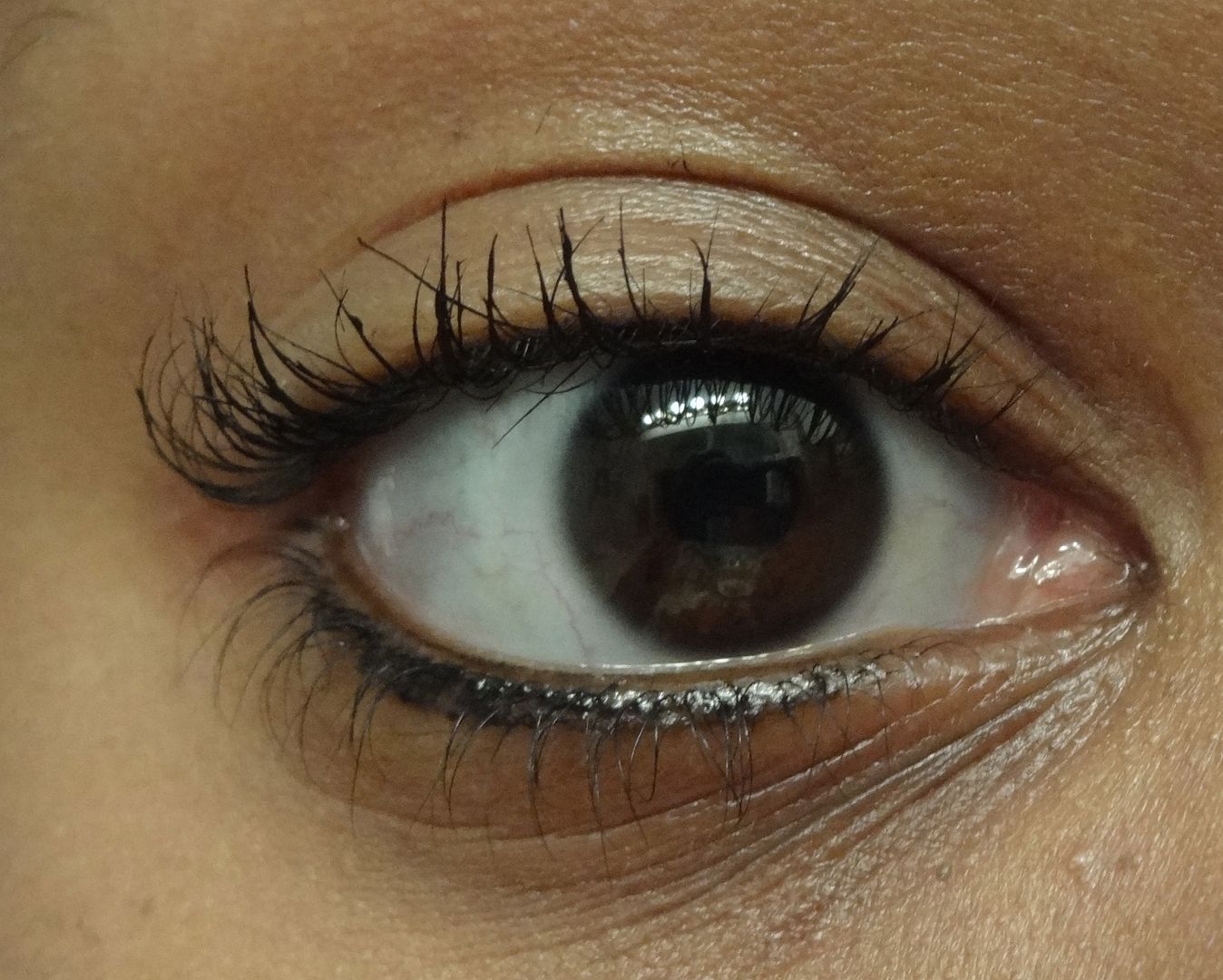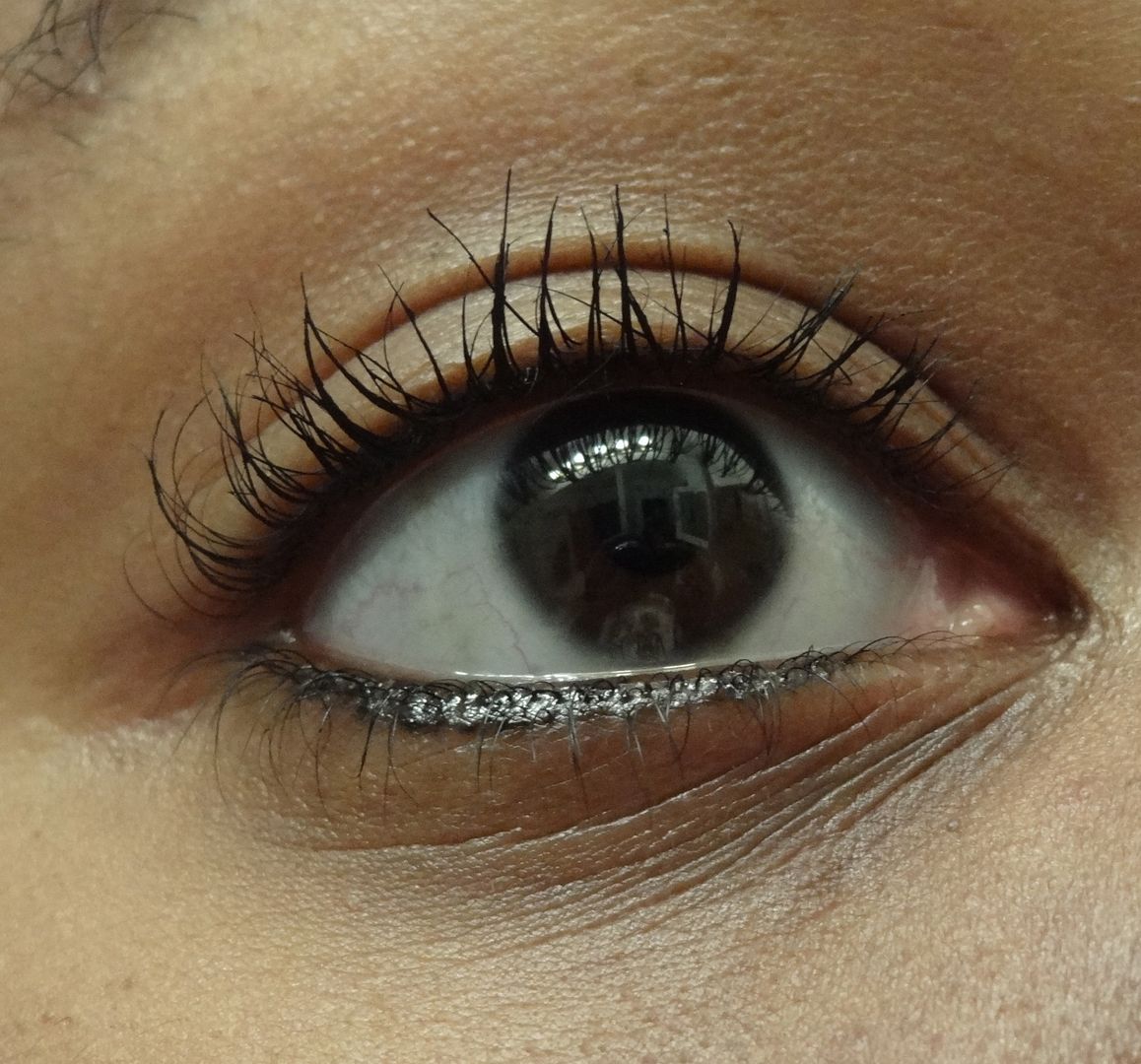 Do I recommend it?: It's only $6 so if it doesn't rock your world, you haven't broken the bank. I do think there are better fiber mascaras out there so you can probably pass on this one.
Whatcha think? Are you a fan of fiber mascaras? Have you tried this one yet?