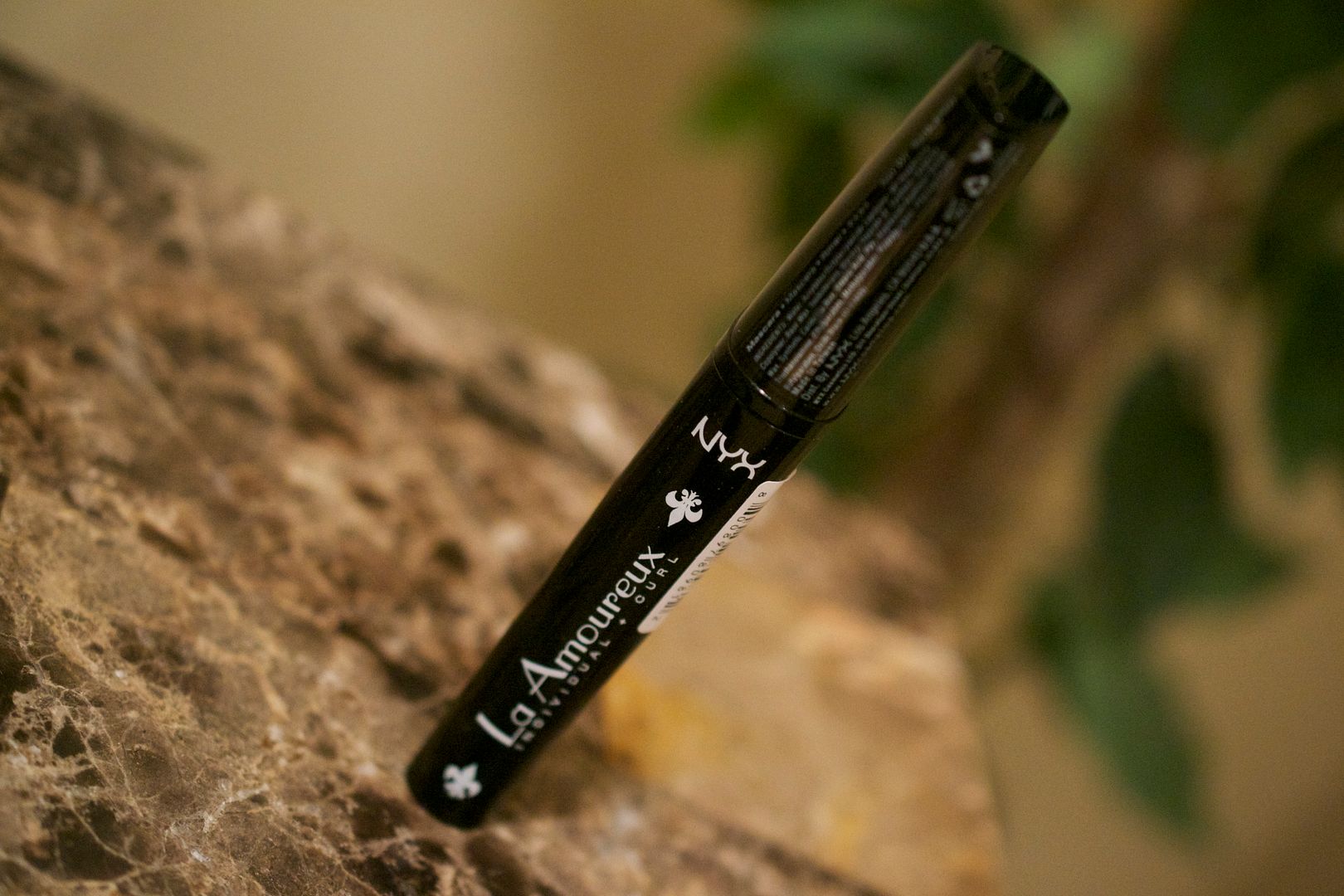 Yeesh. I'm more than halfway through with reviewing the mascaras in NYX's Boudoir Mascara collection. Each mascara focuses on giving us mascara lovers what we desire most; volume, length, curl, separation, dark and lush lashes, etc. Next up on the list is the baby that promises to give you some cuuuuuurl.
Price: $6 where ever NYX products are sold and on NYXCosmestics.com.
Packaging (brush wand): 4 out of 5
Overall: 3 out of 5
What It Claims: "To curl and lengthen lashes. Curved spiral wand maneuvers lashes expertly" (source)
The Truth: I think curl mascaras are a bit gimmicky, but this one actually does a decent job.
What I Loved About It: It's a sturdy mascara. It lasts all day without flaking.
What I Didn't Like: It didn't help curl. But then again, I don't think any mascaras do.
Overall: Curl mascaras. *sigh* They kind of annoy me. Only because I know there's no REAL way for a mascara formula (or wand) to "curl" your lashes. I mean, think about it: lashes are hair. And if you're looking for noticeable curl in your hair, you usually have to use a curling iron or something like that, right? That said, my belief is that the best way to get your lashes to be a bit curlier is to use an eyelash curler. Yep, I said it. I don't use my often but when I do I find that they curl my lashes WAY better than any mascara.
But let's rap about this mascara anyway. La wand….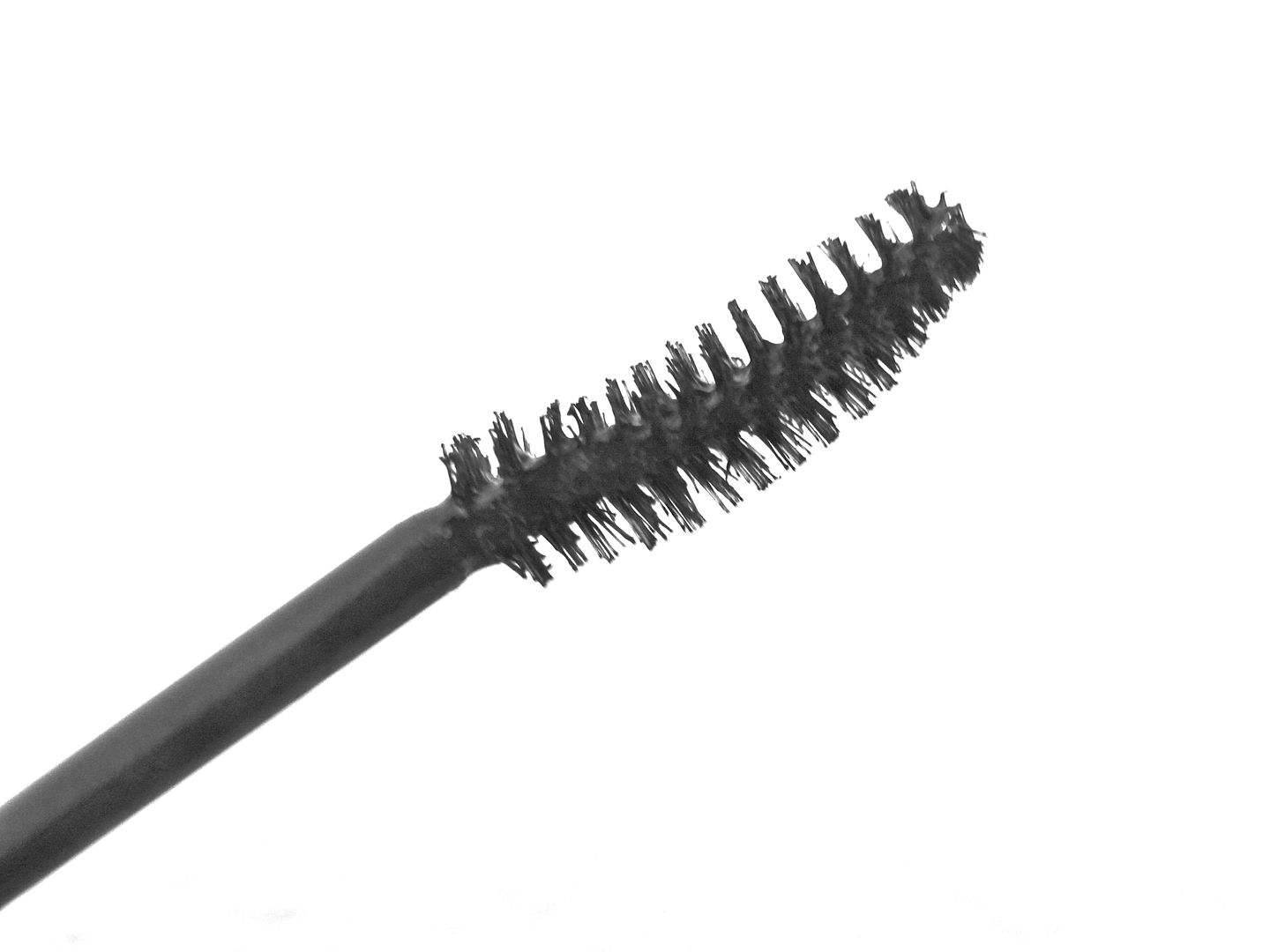 Now I've got to give it up to the wand. It actually does a decent job at lengthening the lashes. And it's study too. The curl in the wand also makes it easy for you to apply mascara to your lashes and then hold the wand in place for a few seconds. Of course you can do this with any type of wand, but it's always easier with the wands that have the little loops.
Performance-wise, I found application to be easy. The mascara has a nice formula and so I didn't run into any problems with that. In fact, I'm having a difficult time finding anything horrible about this mascara. Yes, I do think curl mascaras are pretty ineffective but I will prop the mascara up on what it DOES do well; and that's lengthen and last for hours at a time. If I could find a downfall, it would be that while it does a great time at lasting, it definitely isn't the kind of mascara that works well if you're spending a considerable amount of time outside. It isn't a waterproof mascara so you'll definitely want to think twice about wearing this one to the beach.
I'll admit, I didn't see much of a difference on my lashes after applying this mascara. Maybe it's just me though. What do you think?
Bare Lashes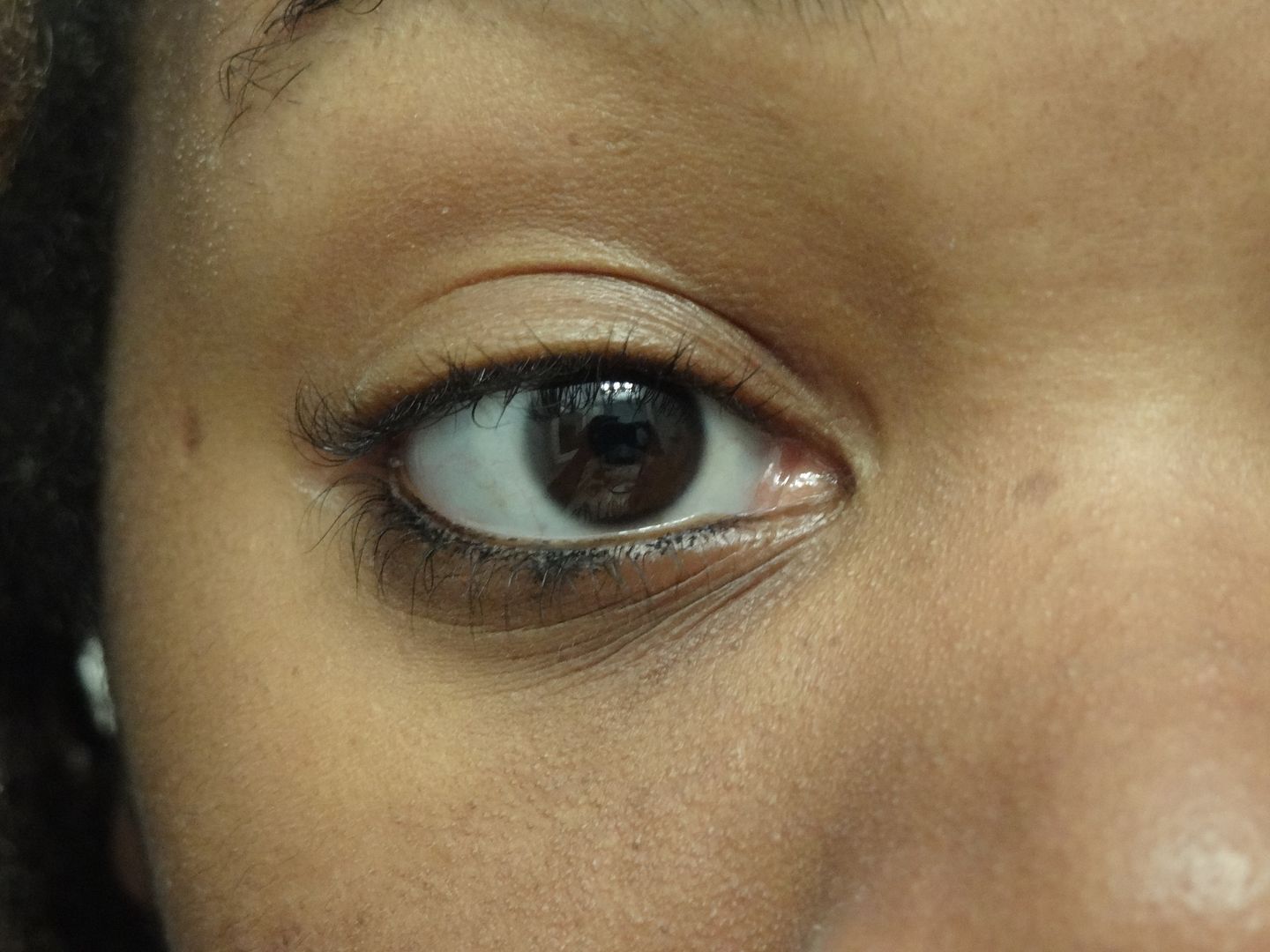 Lashes after 2 coats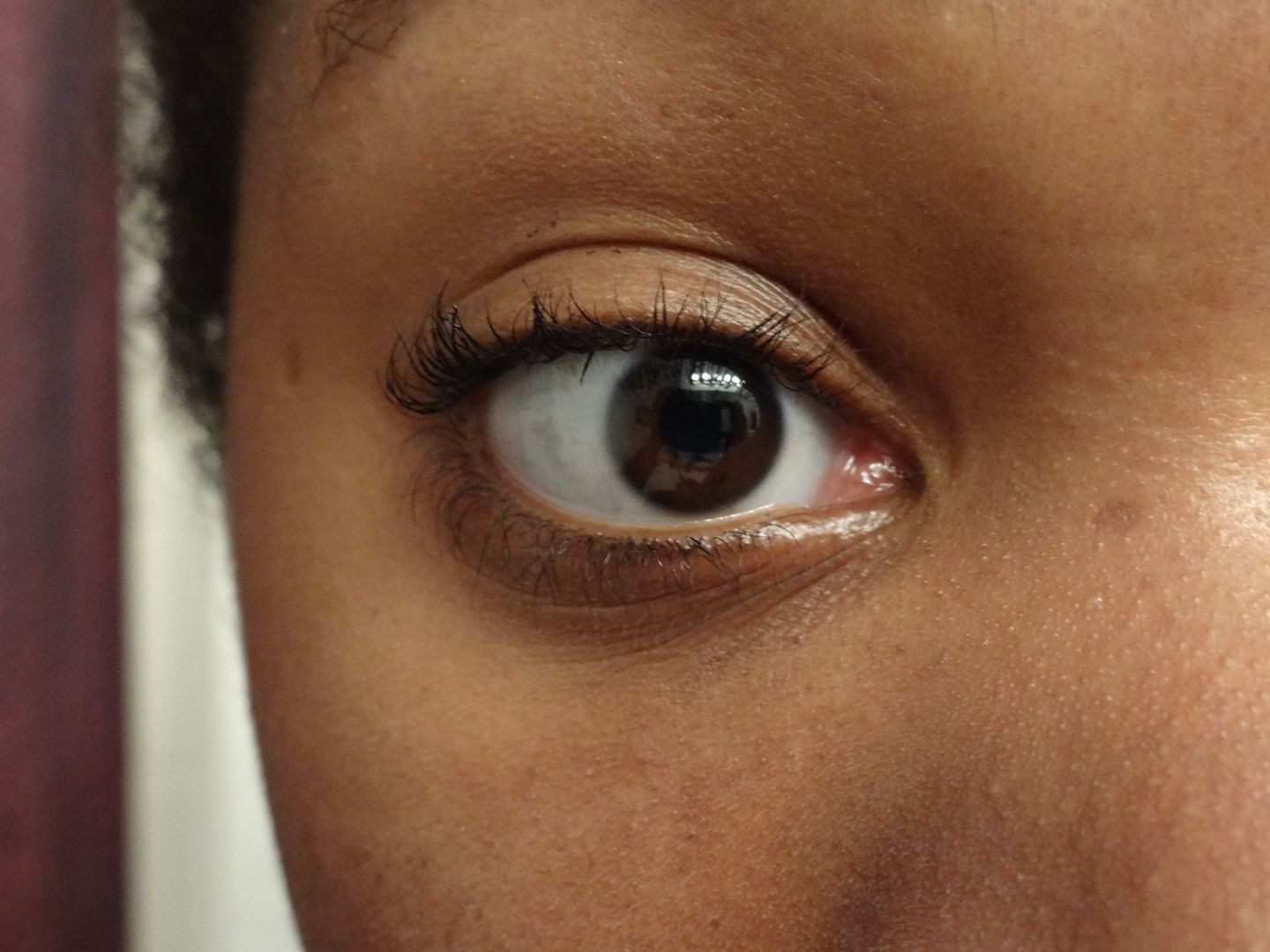 Do I recommend it?: It isn't my favorite mascara from the NYX Boudoir collection but it does well. Just don't expect to see much curl action unless you manually curl those lashes ahead of time.
Whatcha think? Do you think curl mascaras actually get the job done?