Soooo by now you may be sick of seeing NYX mascara reviews but hey – don't blame me. They're the cool kids who decided to release an entire collection of mascaras. And I'm the crazed woman that decided to have a blog alllll about mascaras. So it was inevitable. This is my 2nd to last mascara review of the Boudoir Collection. I had high hopes for this one because I consider it to be my ideal mascara. Volume AND length? Yes please!
Price: $6 at Ulta and at Ulta.com.
Packaging (brush wand): 3 out of 5
Overall: 3.5 out of 5
What It Claims: "Volumize and lengthen lashes. Dense dome brush to reach each lash." (source)
The Truth: Well…it isn't half bad.
What I Loved About It: The wand is nice and I'm loving the volumizing.
What I Didn't Like: It doesn't seem to be as long-lasting as I'd like it to be.
Overall: Of all of the mascaras from the Boudoir collection, this one is the one that I'd tango with the most. And why? It's an ideal mascara in that it promises to give me both length and volume. I think if you were to poll most mascara wearers, many would say they'd want the same thing. So I wonder if this mascara is the most popular out of all of them. I'm not sure. But still…this baby came with a ton of expectations. And for the most part, she did okay. The wand is pretty good.
It's nothing amazing and it's nothing terrible. Which I'm okay with. Sometimes you just need short and sweet when it comes to wands. The bristles are tight enough to help with elongating the lashes and providing the length. I also found the bristles to be plush enough to help with sweeping from the base of the lashes to the tips to help with volume. It is also thin enough to get into those inner corners pretty well. So yeah…it's definitely a full functioning mascara wand that will work beautifully for all eyes.
Formula-wise, it's got a nice in-between formula. NYX's mascara formulas are always pretty consistent with me. I never have many complaints about them and this one is no different. Application is easy and I found that I got more length than volume. The lengthening was REALLY nice where the volume was just so so. Well, so so for me. Y'all know how much I need to have those super crazy out there lashes. 😎 But, I found what volume it did give a good enough amount for the average mascara wearer. It isn't by any means the kind of volume that you'd want if you were out on the town, but it's do-able.
So while the mascara functioned well, I was little thrown off at its longevity. It didn't seem to want to stick around long enough for me. I'm not the type to keep re-applying mascara throughout the day. I apply it once and expect it to last ALL day. That wasn't the case with Frou Frou. Midday after wearing it, I'd notice that my lashes weren't as WOW-y. I found that to be weird because I didn't have any issues with flaking. After 3 coats of application, I would not have expected it to disappear on me. Oh boo.
Grr!
Bare Lashes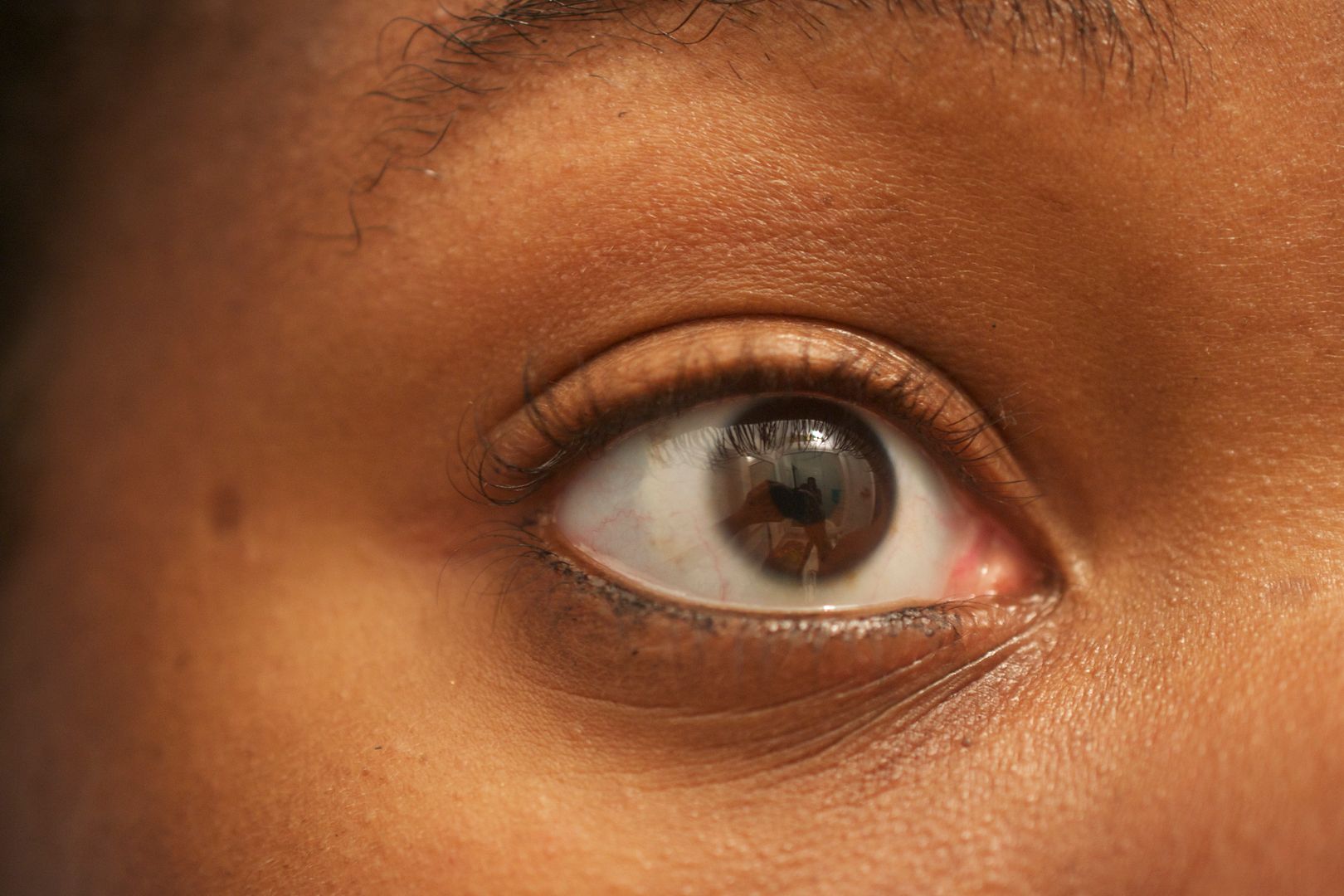 Lashes after 2 coats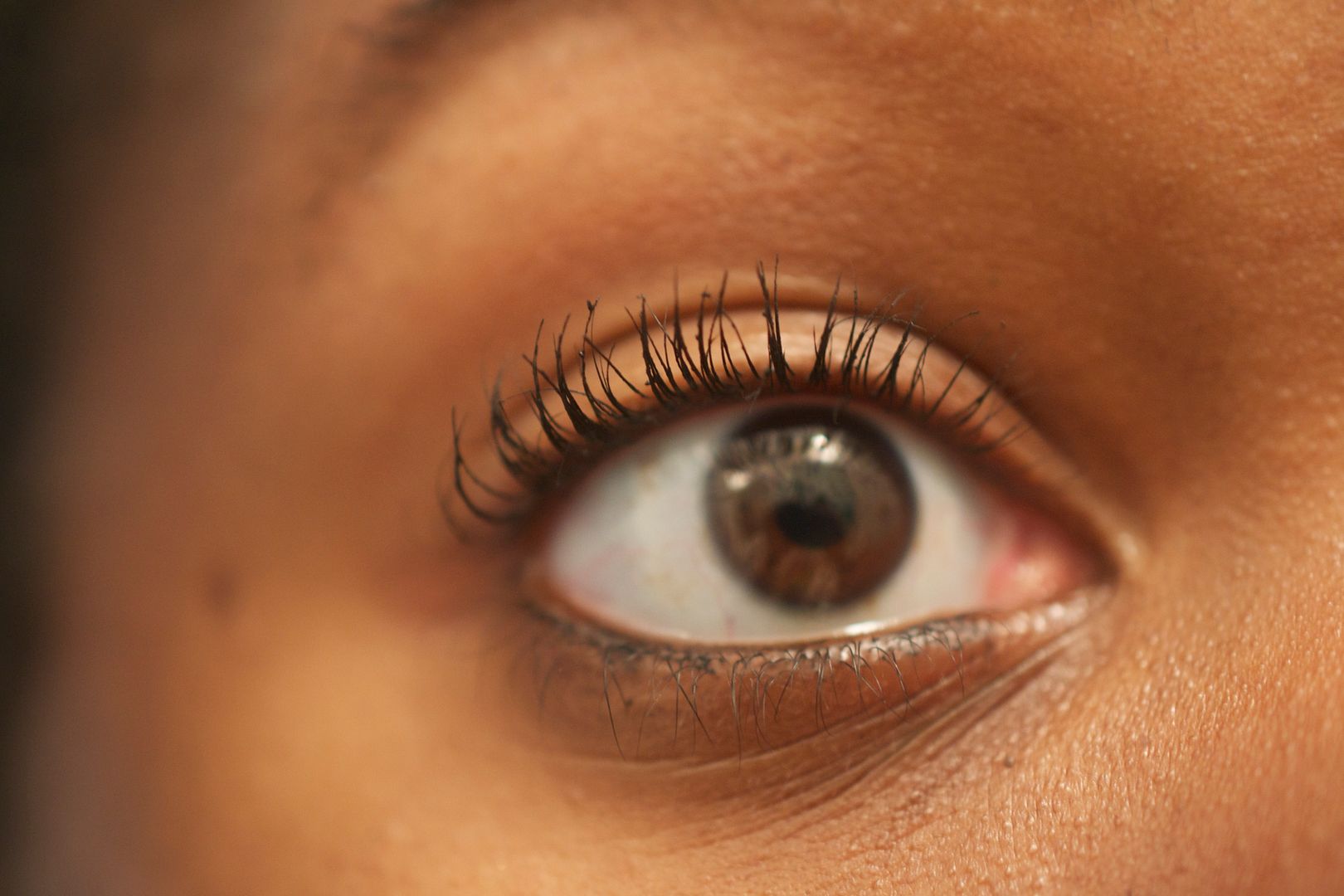 Do I recommend it?: It's a great everyday mascara if you aren't looking for too much drama but if you are a fan of longwear mascaras, this one may not be up your alley.
Have any of you NYX lovers tried this mascara yet?