My very first watch came from Timex. I got it when I was 10 or so and I remember thinking I was the coolest kid on the block because my watch lit up in the dark. Fast forward some years later and Timex is still impressing me.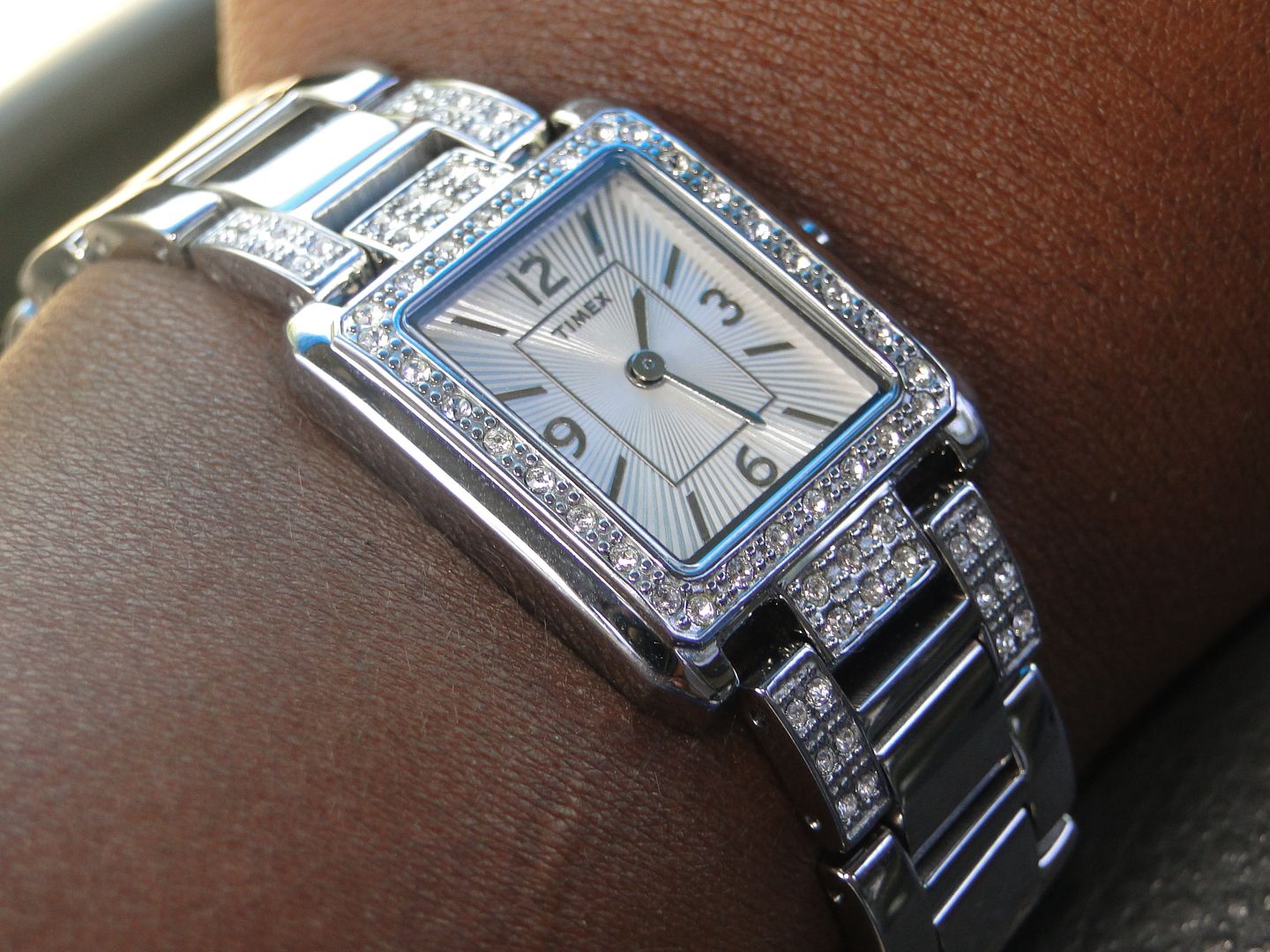 Fancy, uh?
This watch is perfect for fancier occasions–meetings, church, weddings and events where I truly want my watch to be a show stoppin' accessory. It's stainless steel and features beautiful Swarovski crystals. With Mother's Day coming up, this timepiece may be the perfect pick for Mom. It retails at $100 which is reasonable and affordable for such a nice watch. You can scoop it from it from the Timex website.
Timex Fashion Trend Director, Amy Goodman, recently launched her book "Wear This, Toss That" and one of her must have accessories? A watch, of course!
Closet Staples- TP from Timex Style on Vimeo.
Check out the Timex StyleWatch website and Facebook page!