I'm back with part II of OPI's Holland collection. Woo hooo! If you missed part I, check it out here.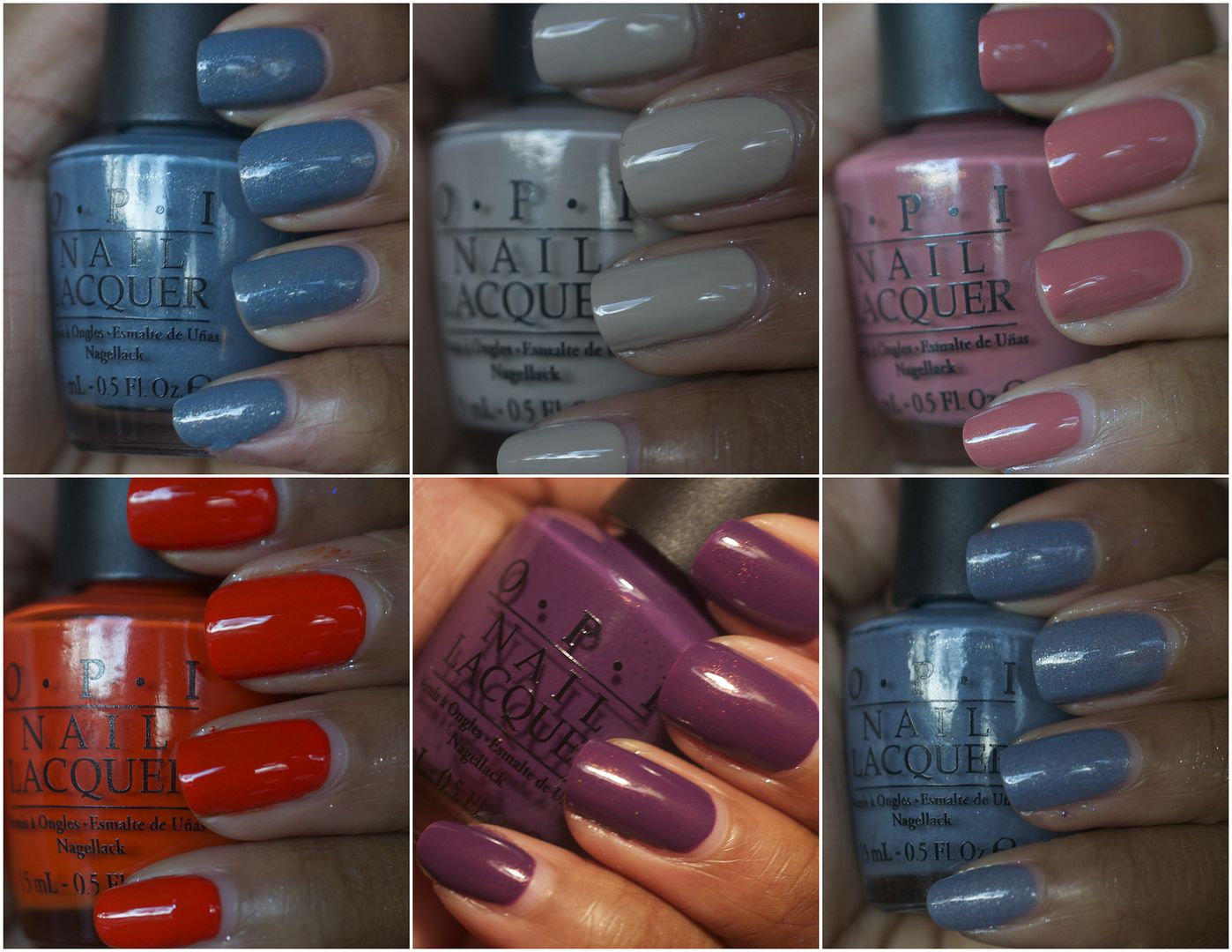 I Have A Herring Problem is a shimmery green blue that rocks my world. This may be one of my favorites. It's such a gorgeous dusty blue.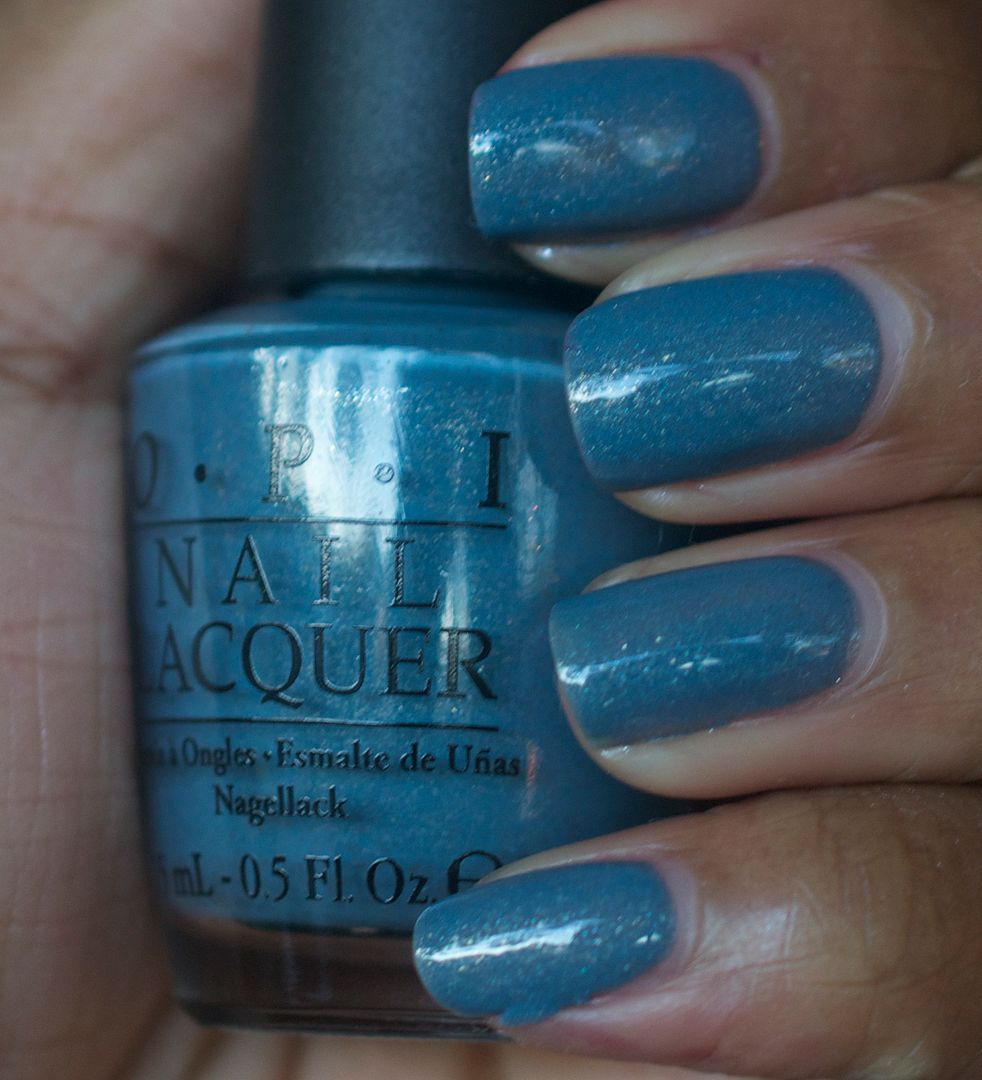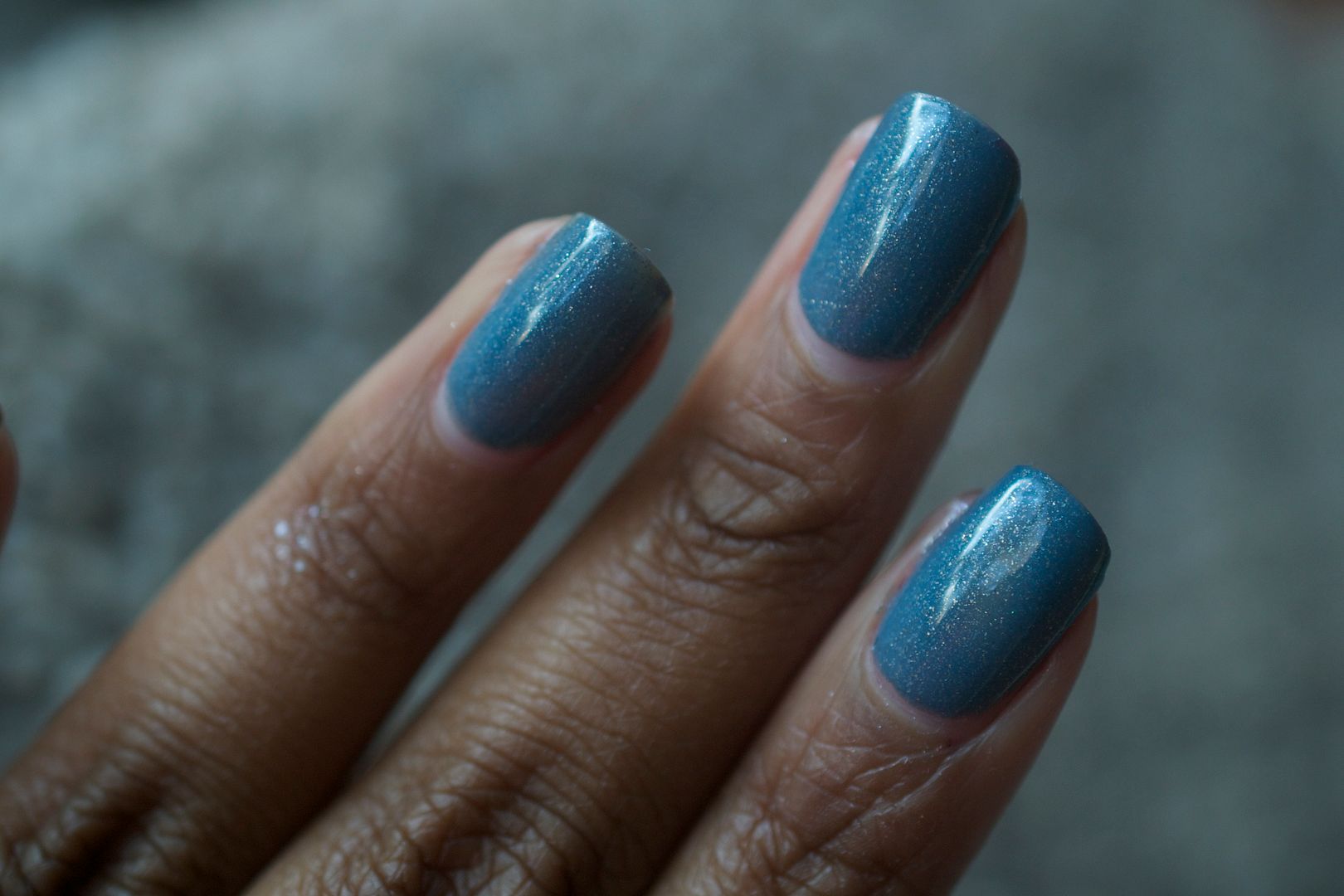 Did You 'Ear About Van Gogh is sandy bisque and if you didn't laugh at that name, dude…check your pulse. While the name is entertaining, the polish is just okay. I don't really wear shades like this too often. I do love how opaque it is with only 2 coats.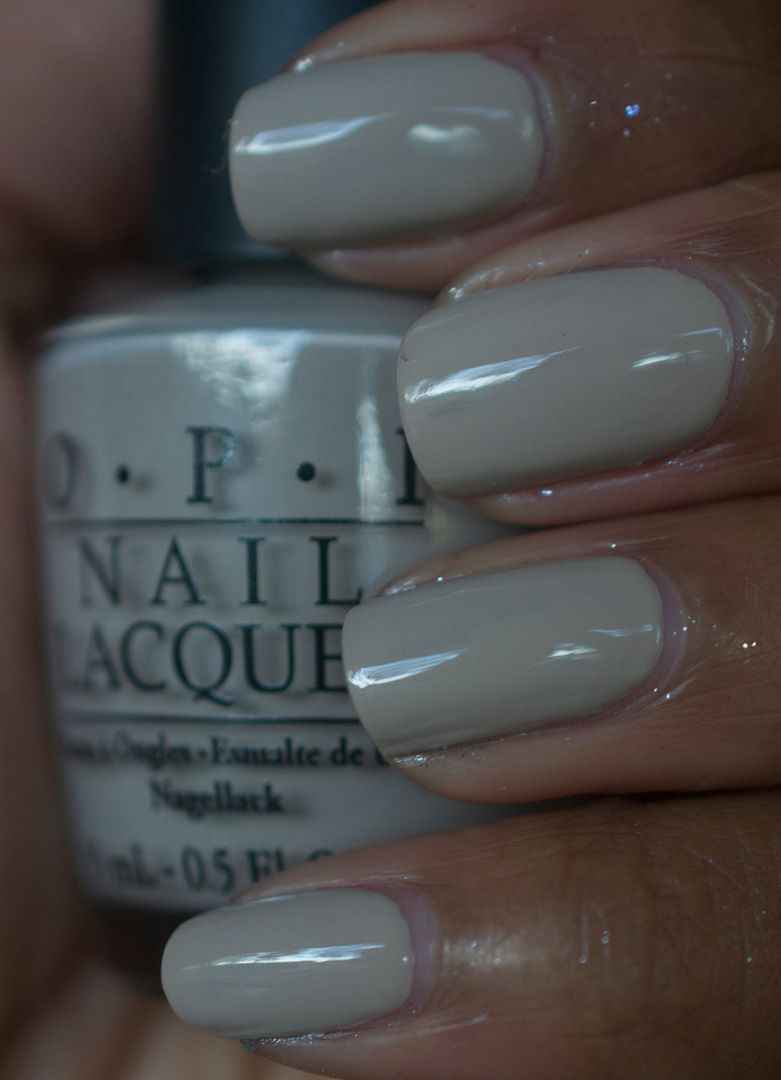 Gouda Gouda Two Shoes is a robust rose that is totally a Grandma nail polish color. And there's no way to combat that either. Throw some glitter on top and it would still look like a Grandma shade. Which isn't a bad thing. Grandmas need polish too yo.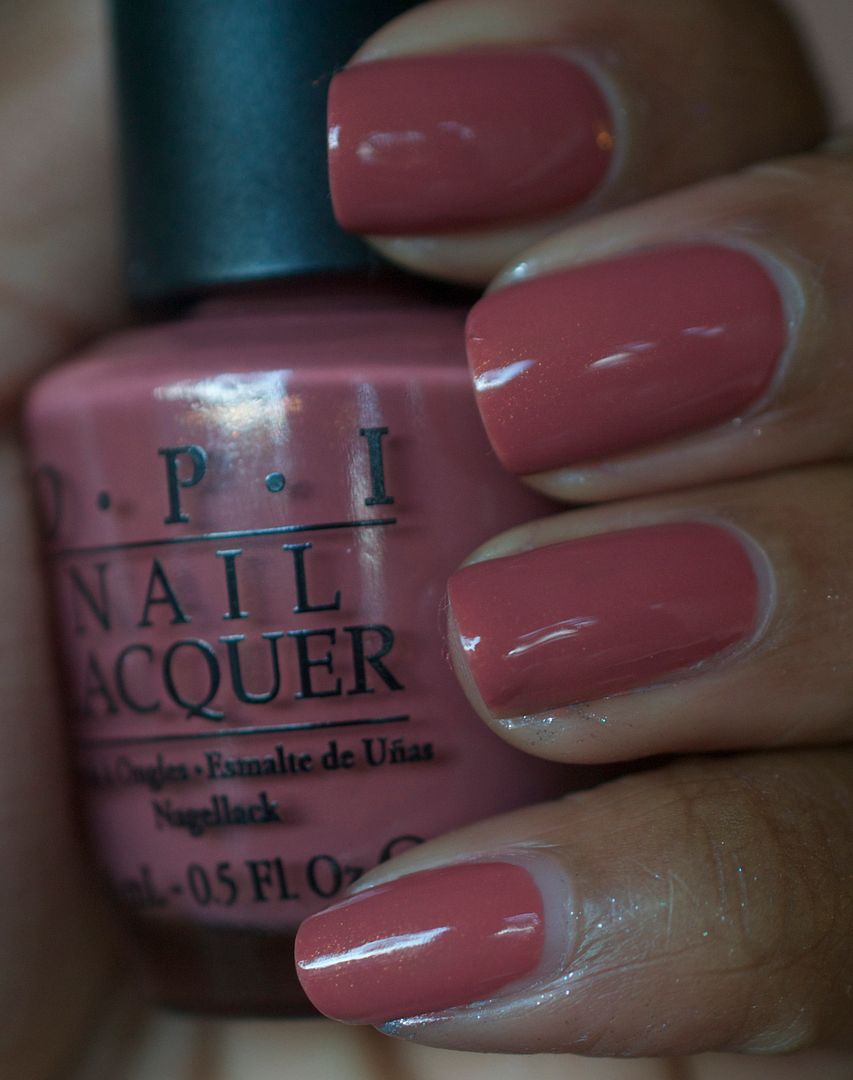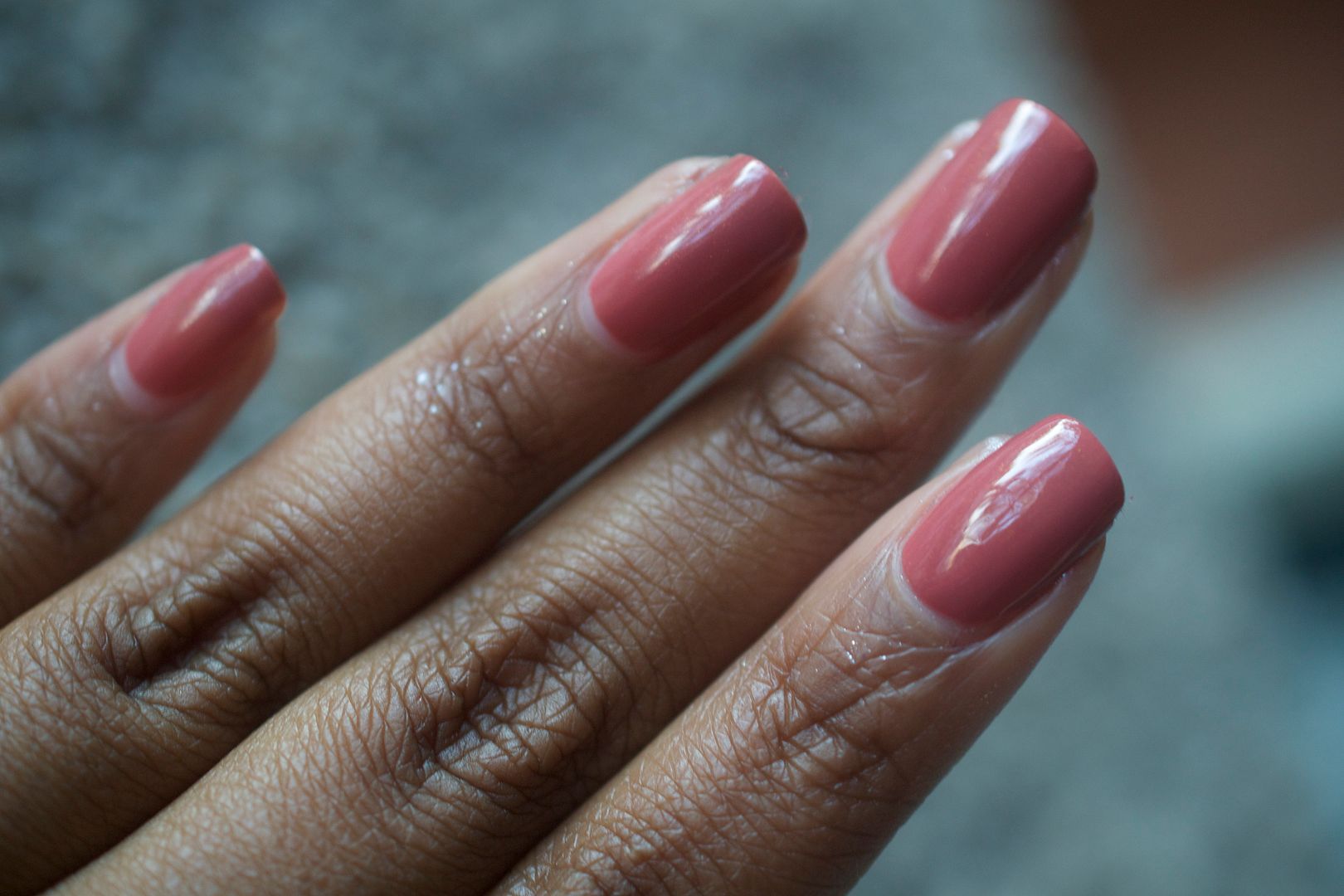 Dutch'Ya Just Love OPI  is a plum that was soooo hard to capture. Which is tragic because it is such a beautiful shade of purple. In natural lighting, my camera captured it is a vampy purple with subtle pink shimmer.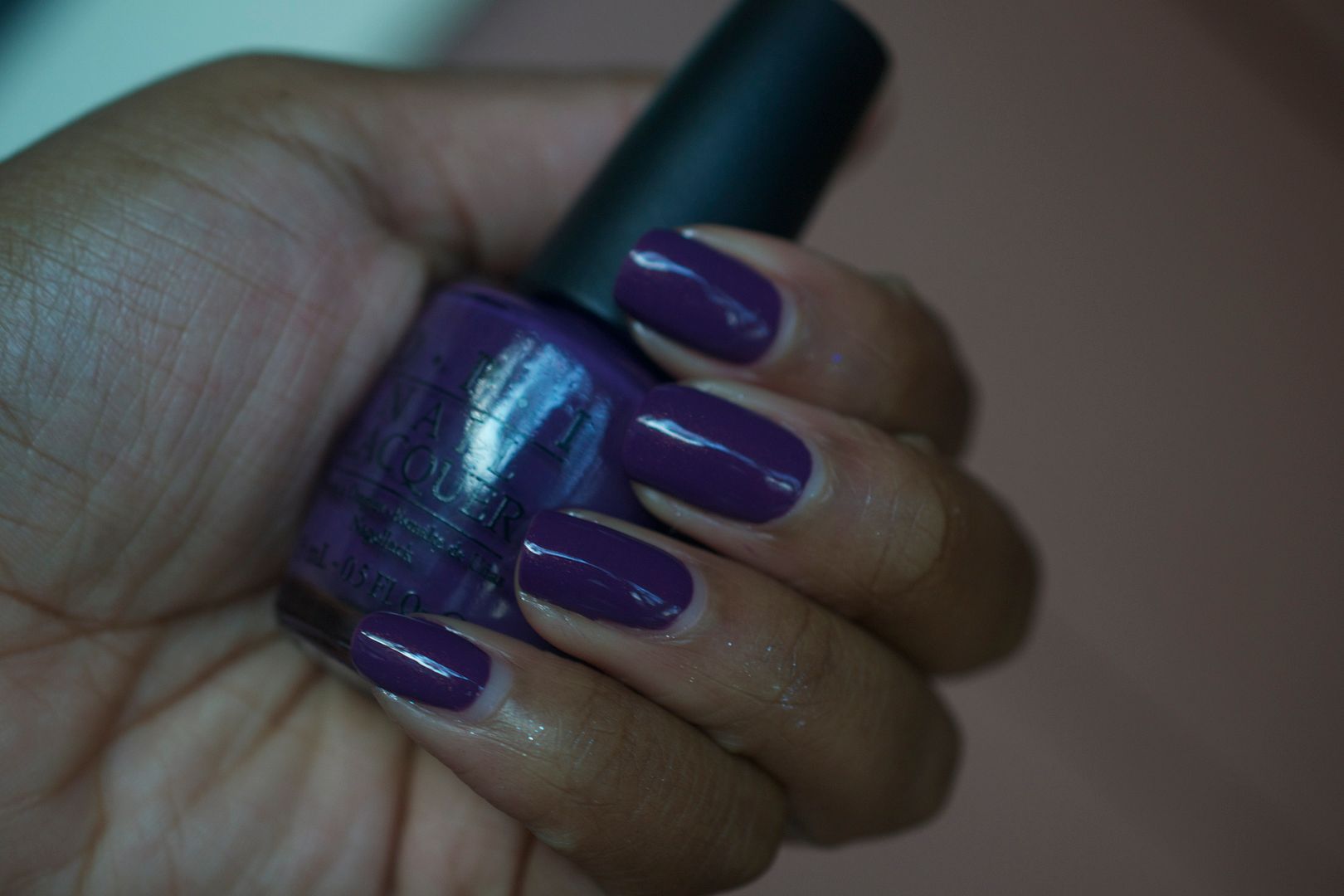 …which is pretty but definitely not a accurate shot. Artificial light has it looking more like how it looks in real life.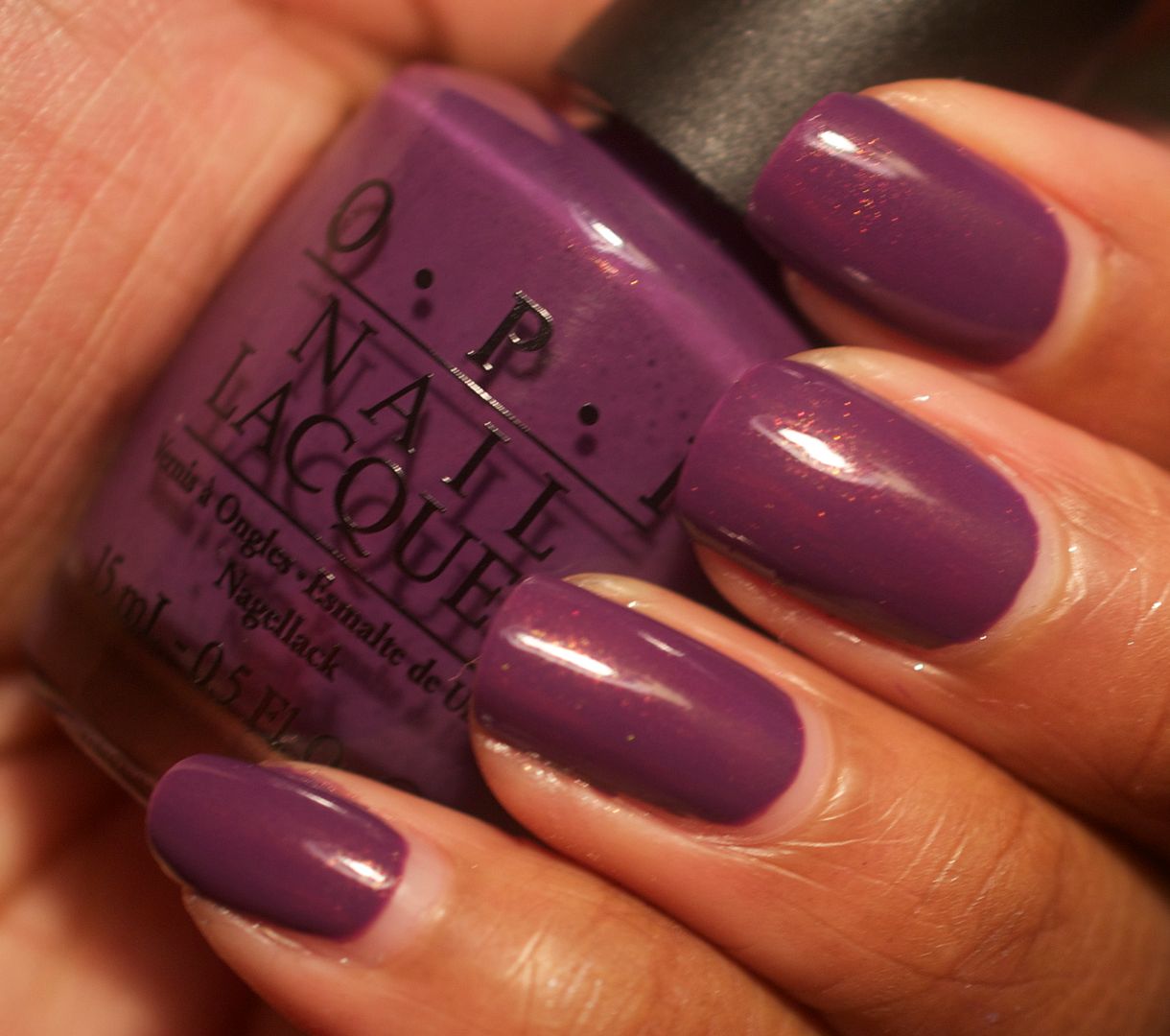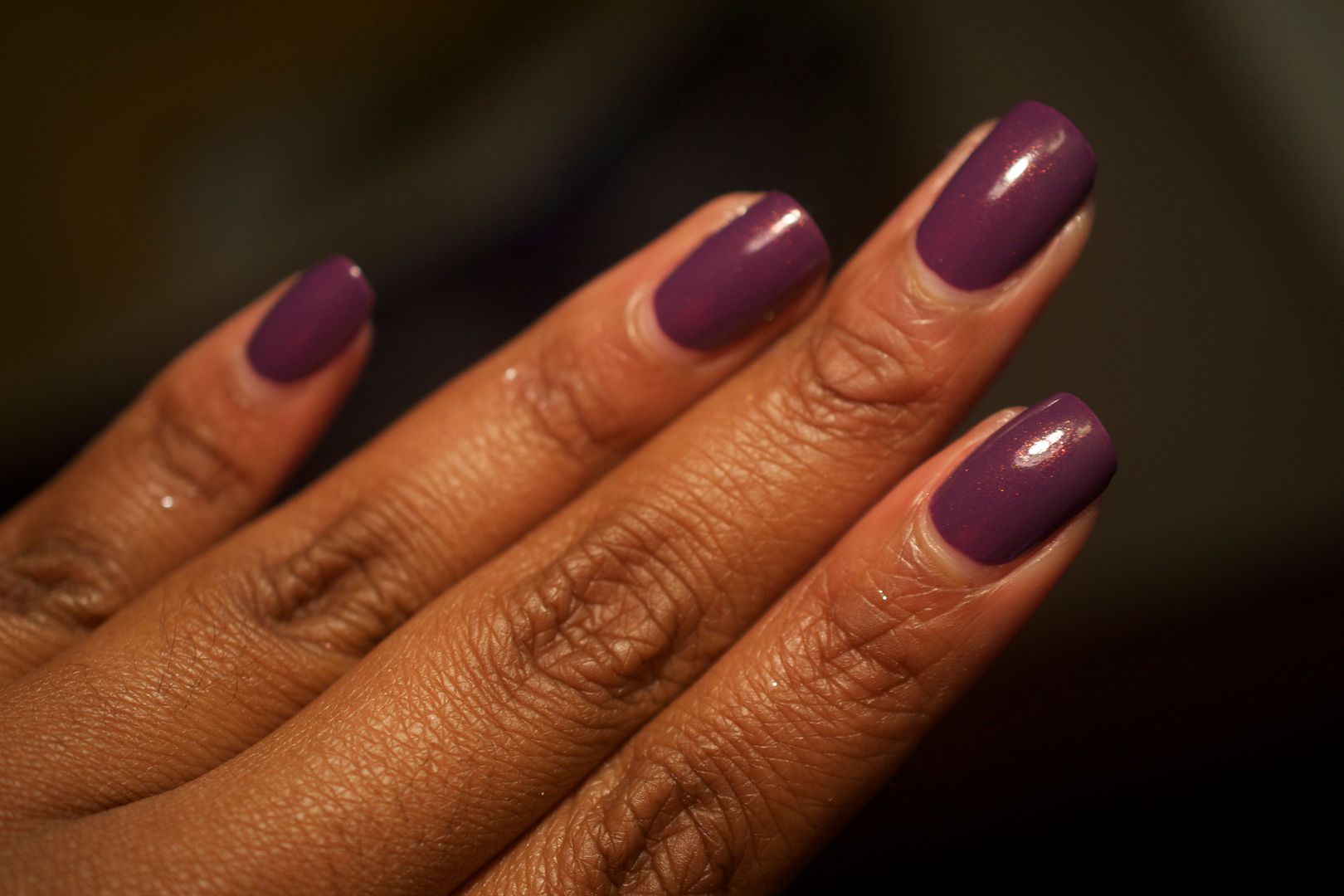 Yes, that's better. It's gorgeous and if you love purple nail polish, you'll need this one.
I Don't Give A Rotterdam is a steal blue shimmer that almost looks like I Have A Herring Problem. IDGAR is not nearly as opaque as I Have A Herring Problem but they are certainly too similar in finishes to be in the same collection, ya know? It's a beaut nonetheless.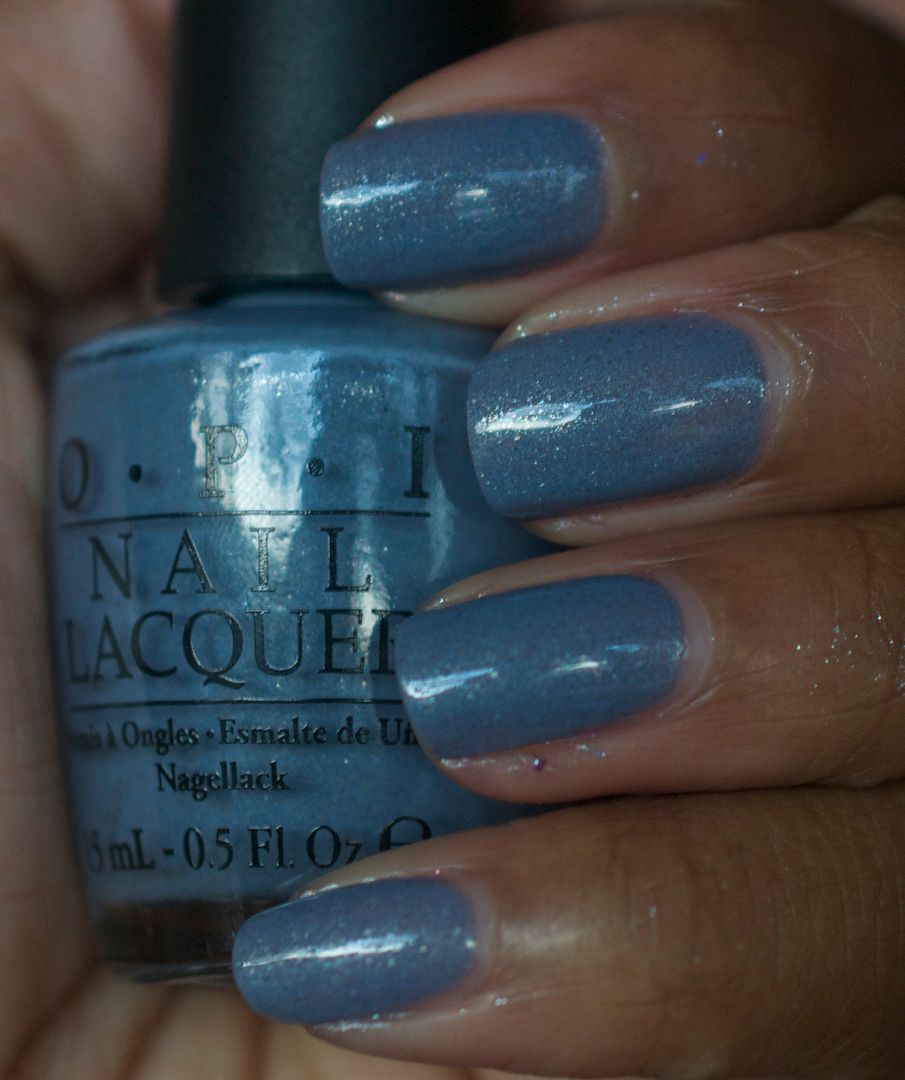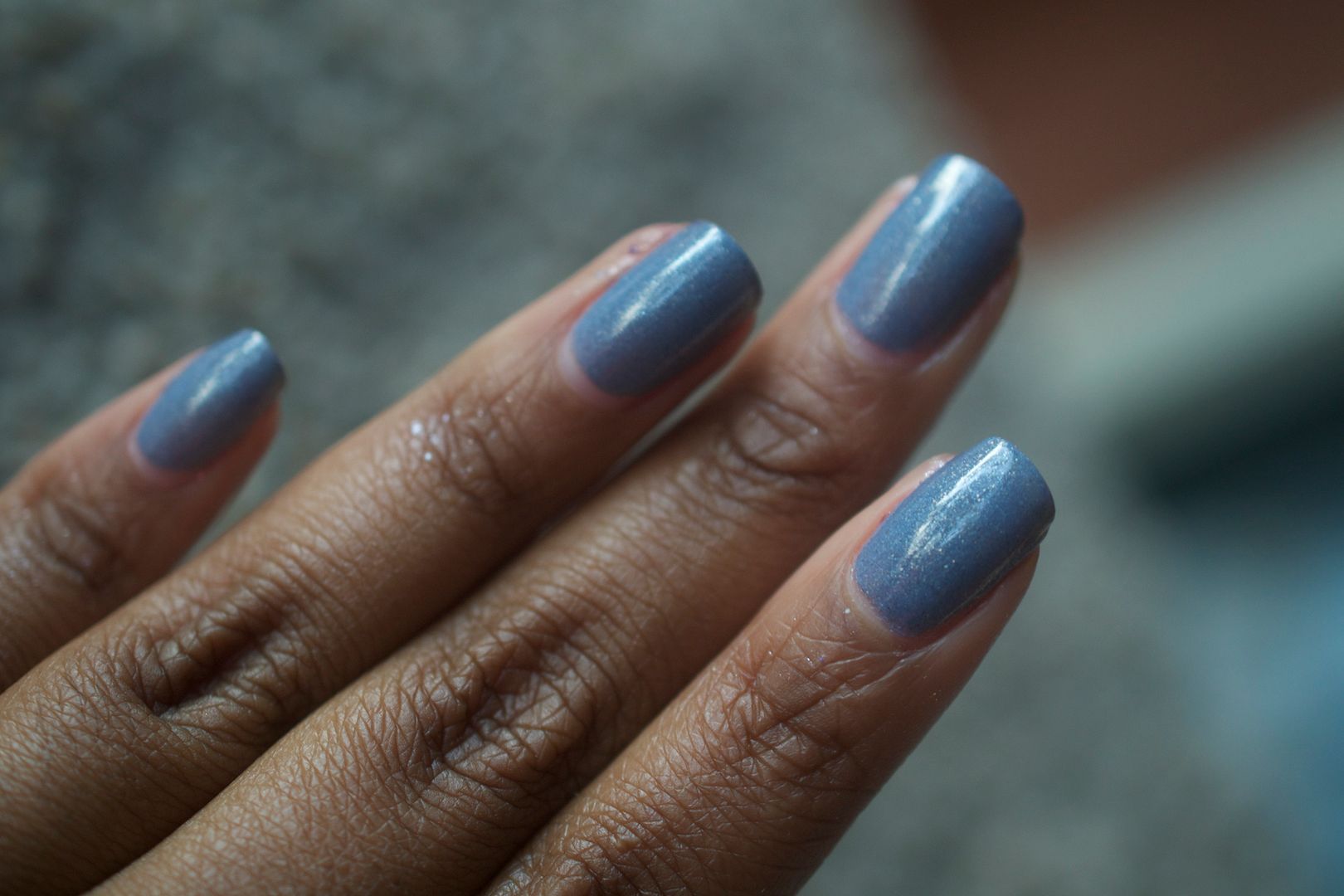 A Roll in the Hague  is a bright orange polish and it is my faaaavorite of them all. I was so excited to take a picture of this that I totally didn't see the smudges on my fingers. Sorry! You need this polish. It is the ultimate summer shade.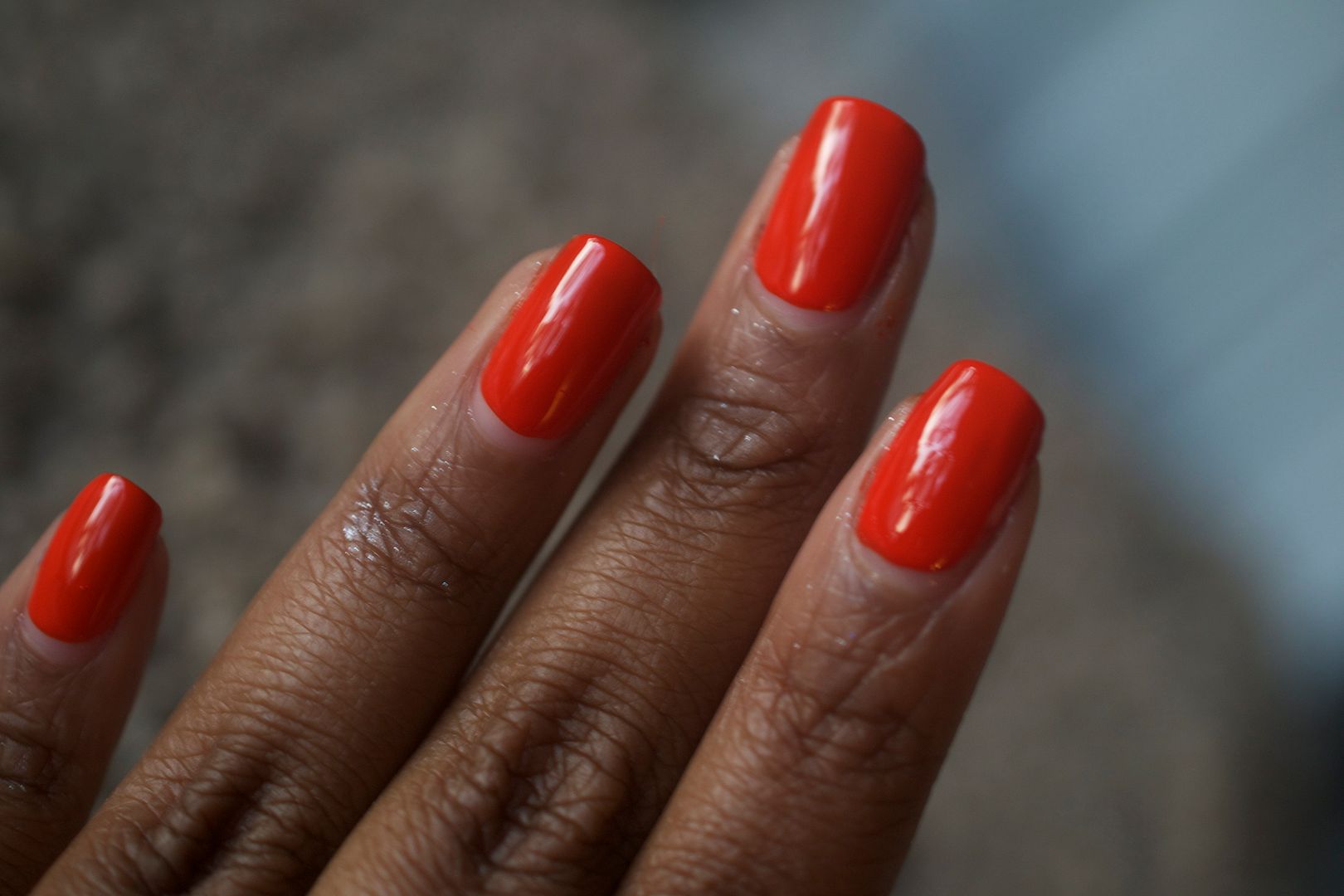 Must Haves:
– I Have A Herring Problem
-Dutch'Ya Just Love OPI?
-A Roll in the Hague
Overall, I dug this collection. There weren't any particularly striking colors but there were definitely some jewels. I used 2 coats for each polish and formula-wise, most were good. Some were a bit on the watery side but nothing that couldn't be handled with small and liberal strokes.
Whatcha think? Diggin' the Holland collection? The family altogether…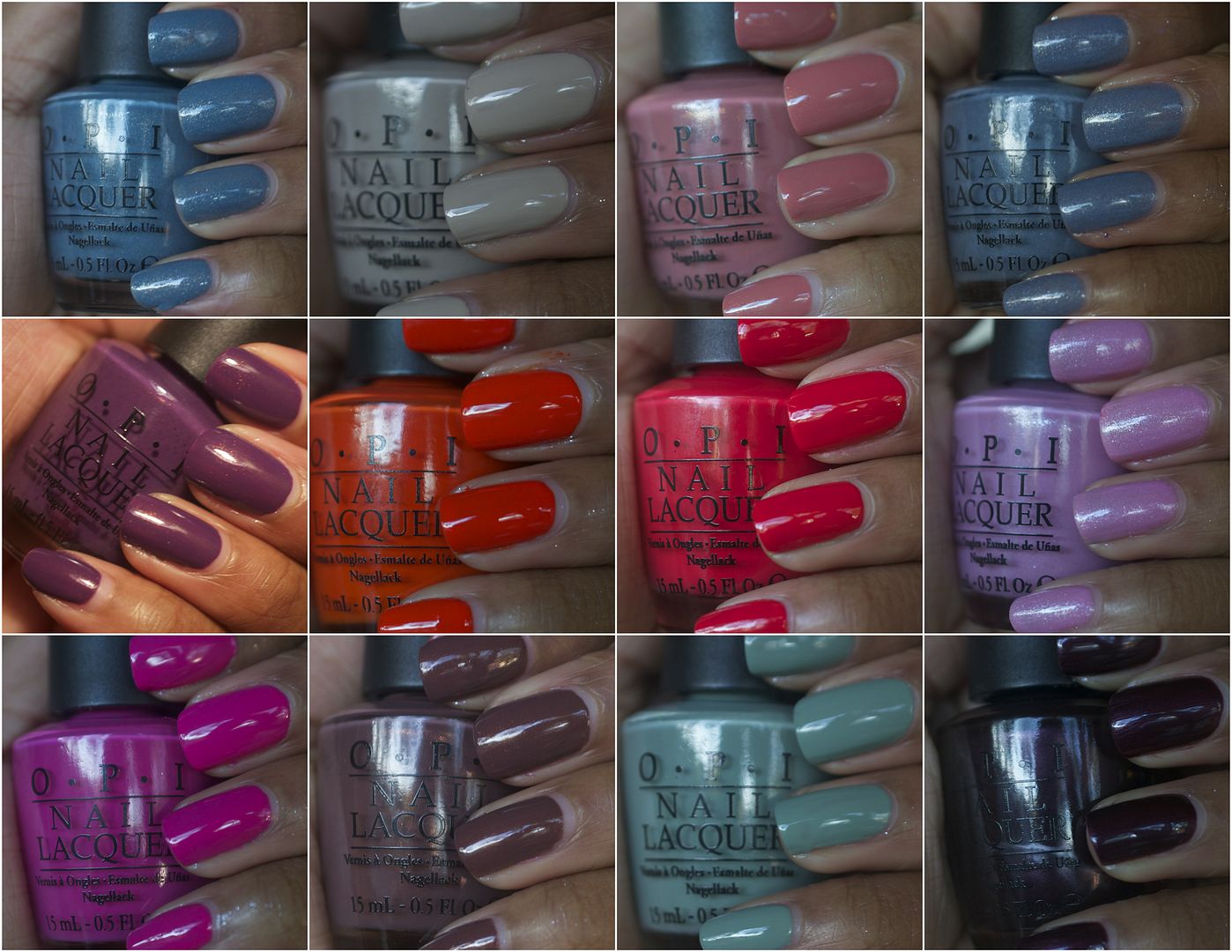 Amor de Lacquer….the series all about nail polish and nail care! Send your requests,
suggestions and ideas to Brittany@ClumpsOfMascara.com.