Oh, darling…Holland. How I would LOVE to visit Holland. My passport is full of trips to the Caribbean and I am anxiously waiting for the day when my wallet can get on board and allow me to get more International stamps. And one of the firsts on this list would be Holland. While some of these colors were pretty average, I still really liked this collection. The names are just so adorable and each polish applied beautifully.
Because this was a big collection, I am breaking it up in two posts. Part II will pop up in just a few days.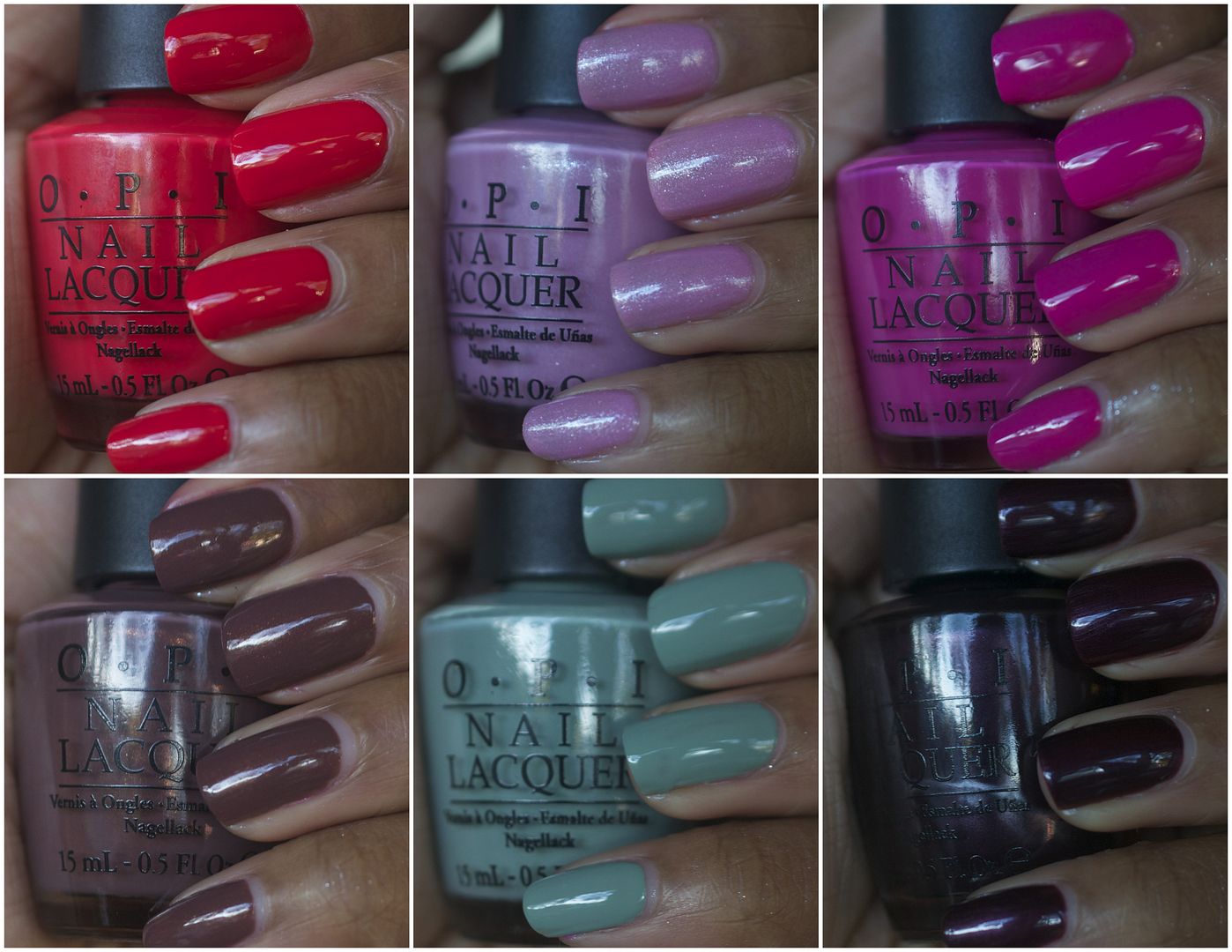 Red Lights Ahead…Where? is a coral red and when I posted this on Pinterest, it got a whole lot of fanfare. Rightfully so. I tend to lean towards corals that have a lot of red in them and this one is definitely up my alley. Gorgeous, isn't she?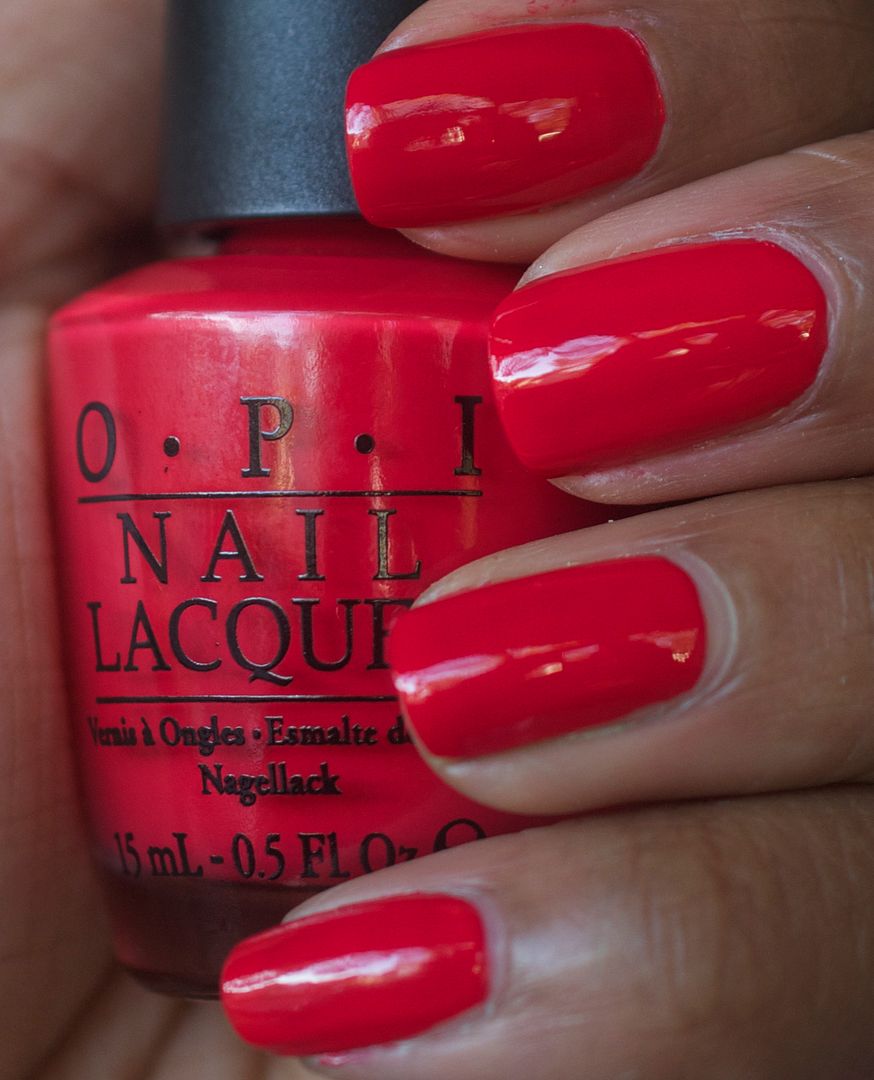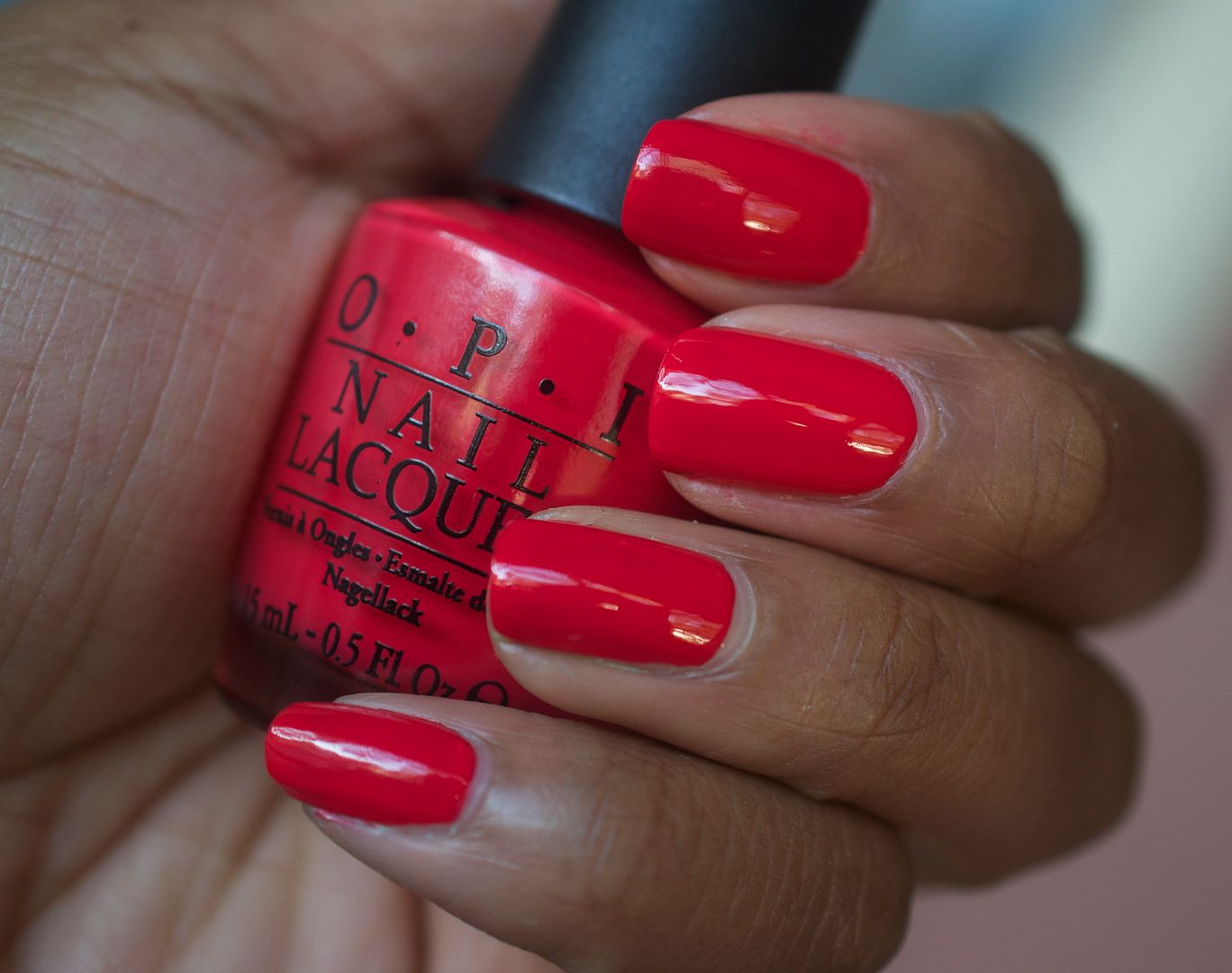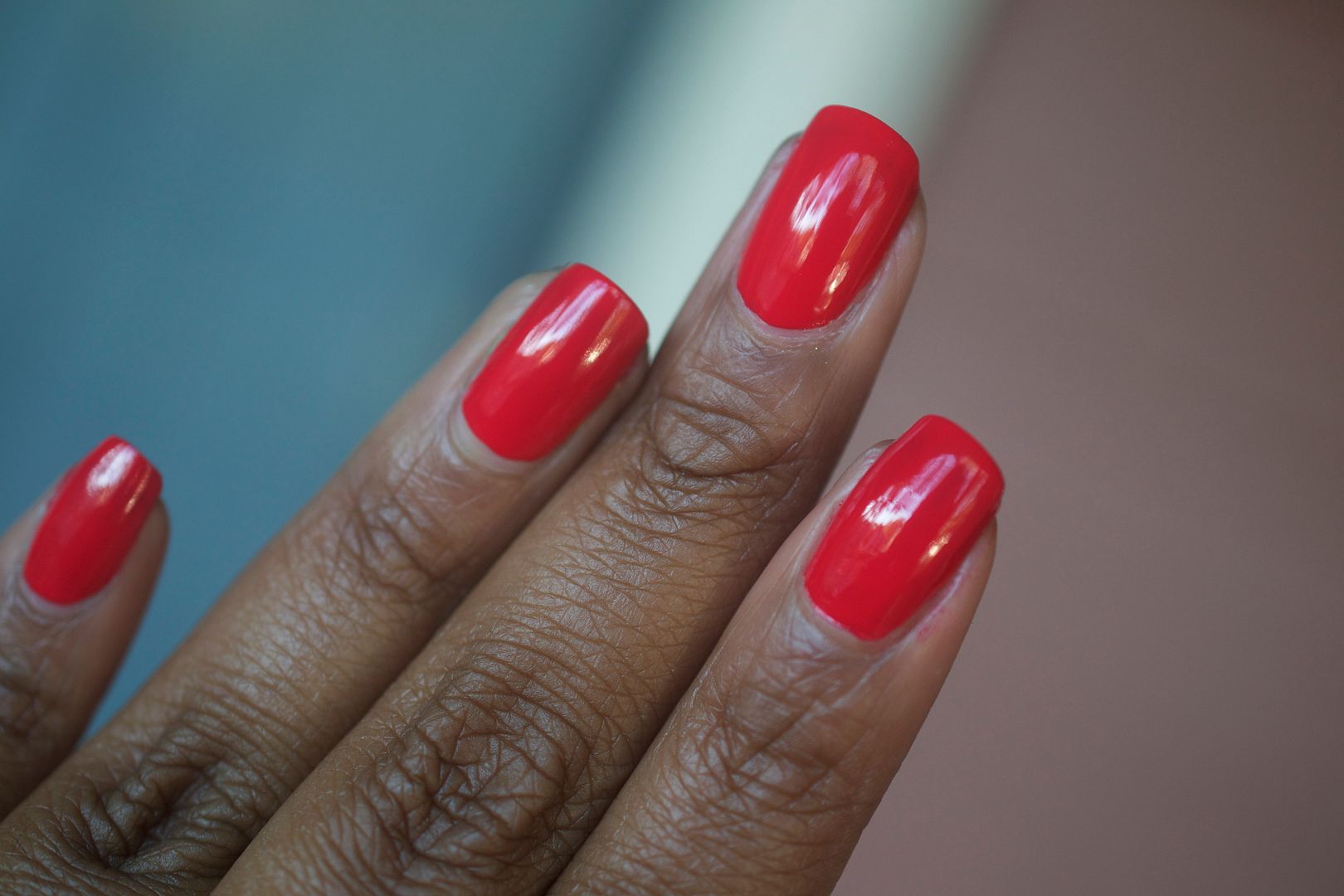 Pedal Faster Suzi is a pink lavender shimmer that is just so girly and cute. My anti-pink sentiments go away when glitter and shimmer is involved. I am loving the subtle neon blue shimmer this polish has.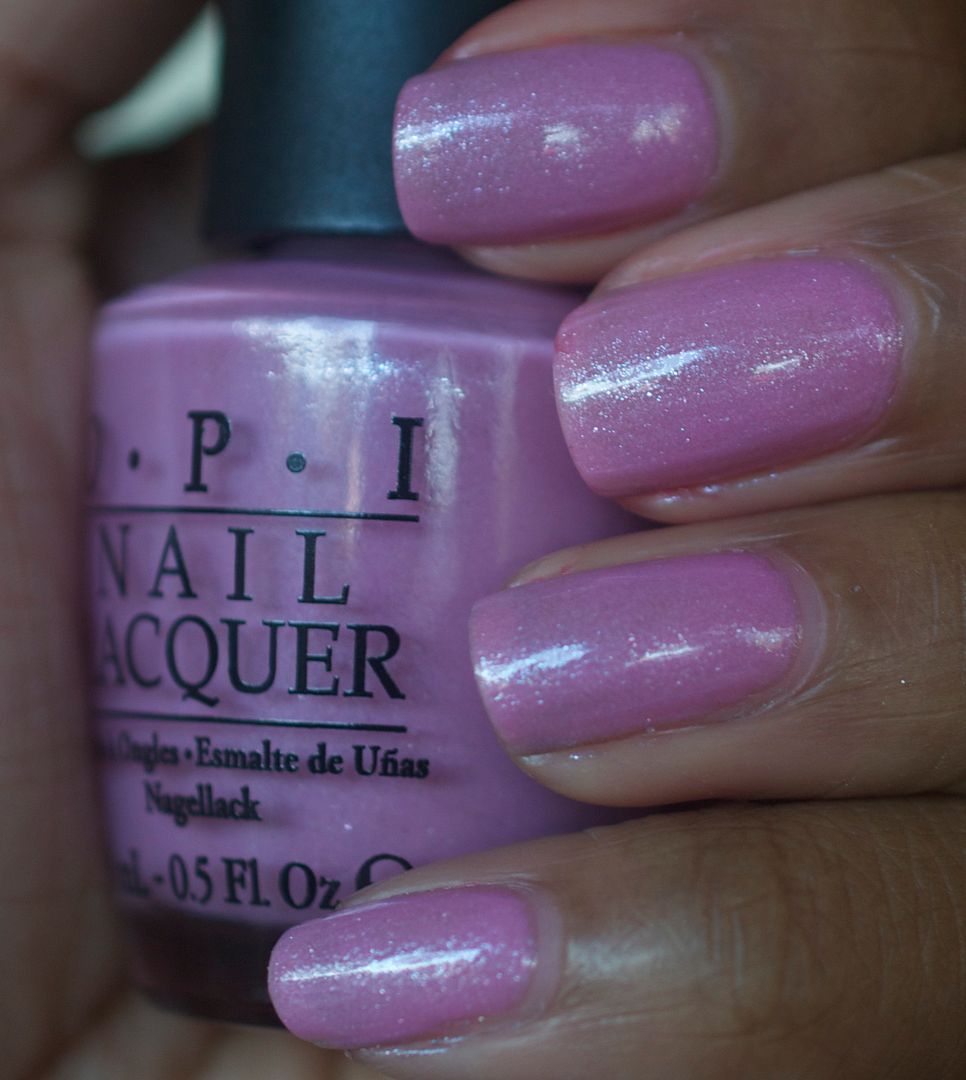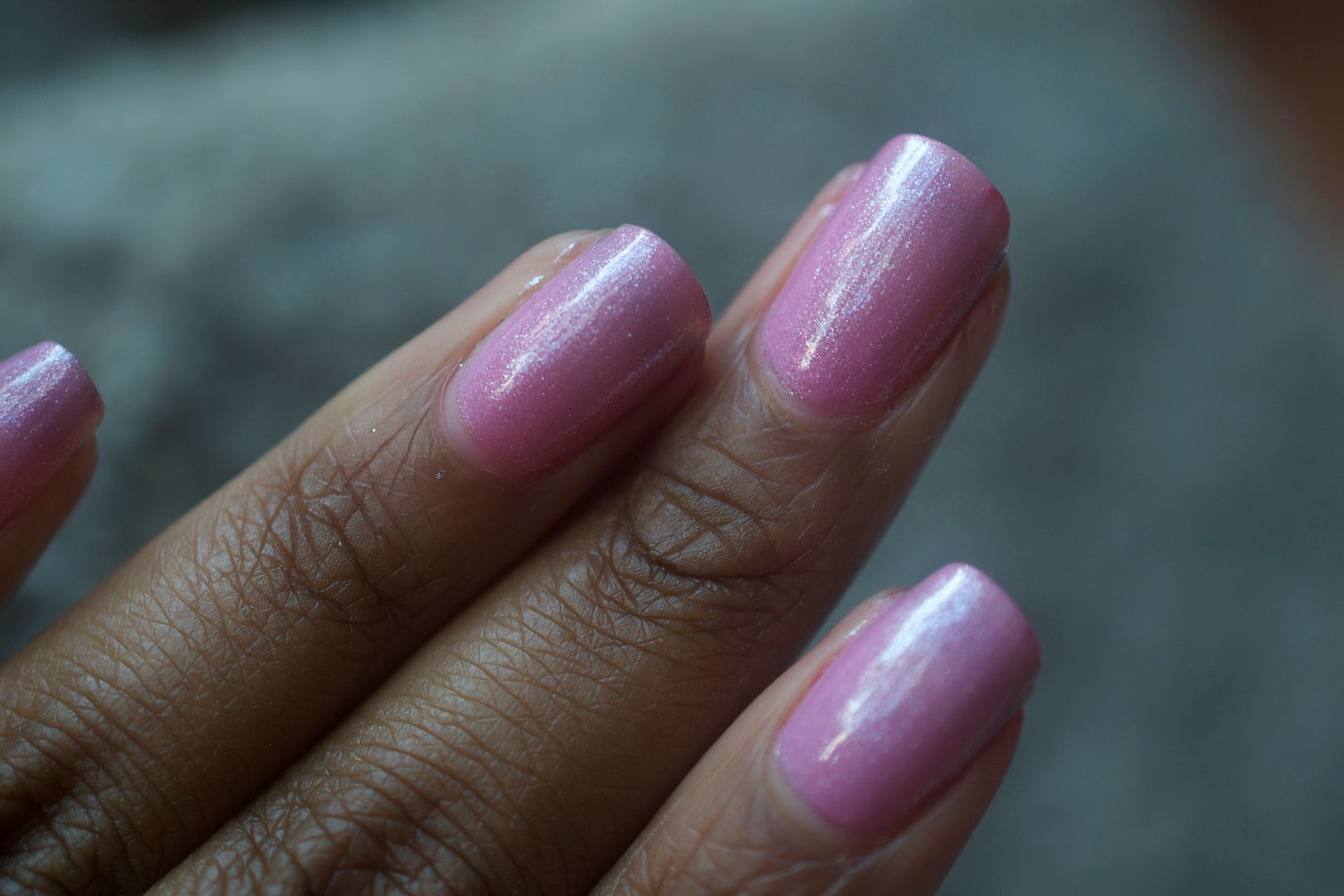 Kiss Me On My Tulips is a hot pink and of course it's my favorite shade out of the bunch. What's not to love about a hot pink? This one is a beautiful butter creme that really compliments my complexion. It was a bit on the watery side though. Hence the seeping in the cuticles.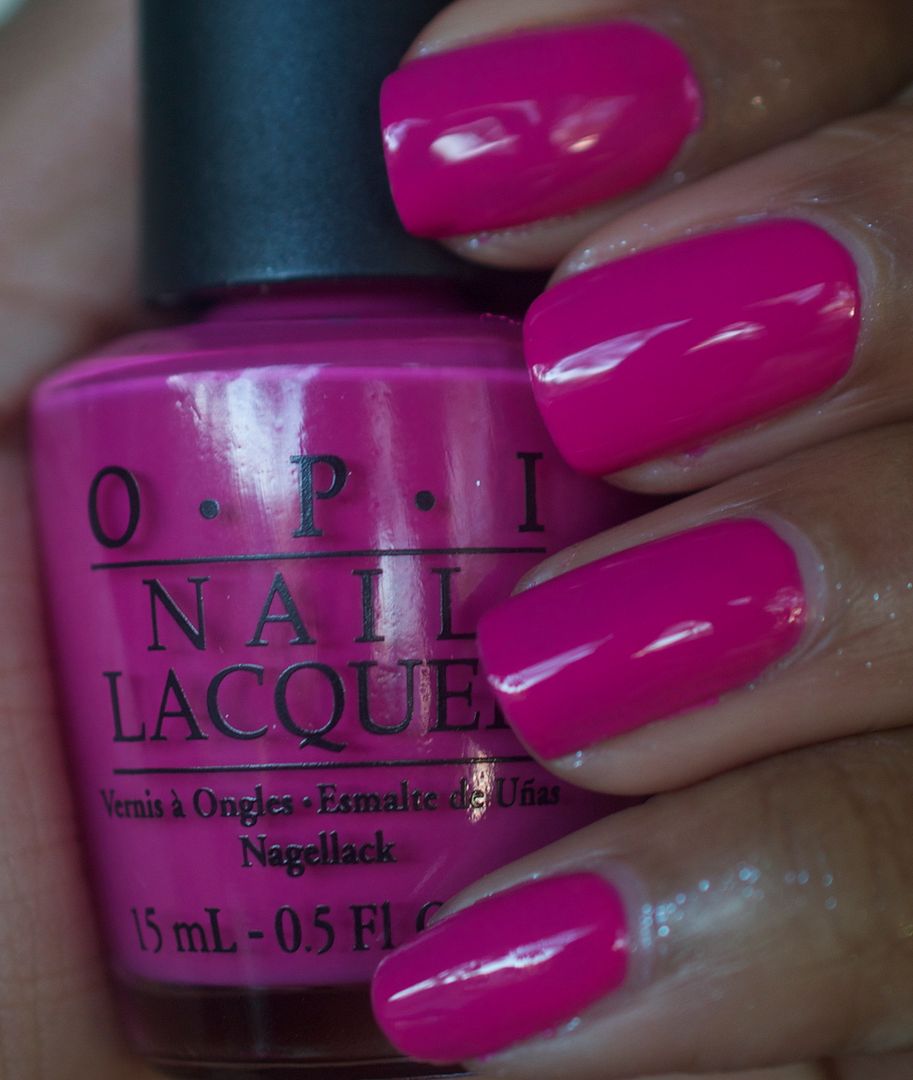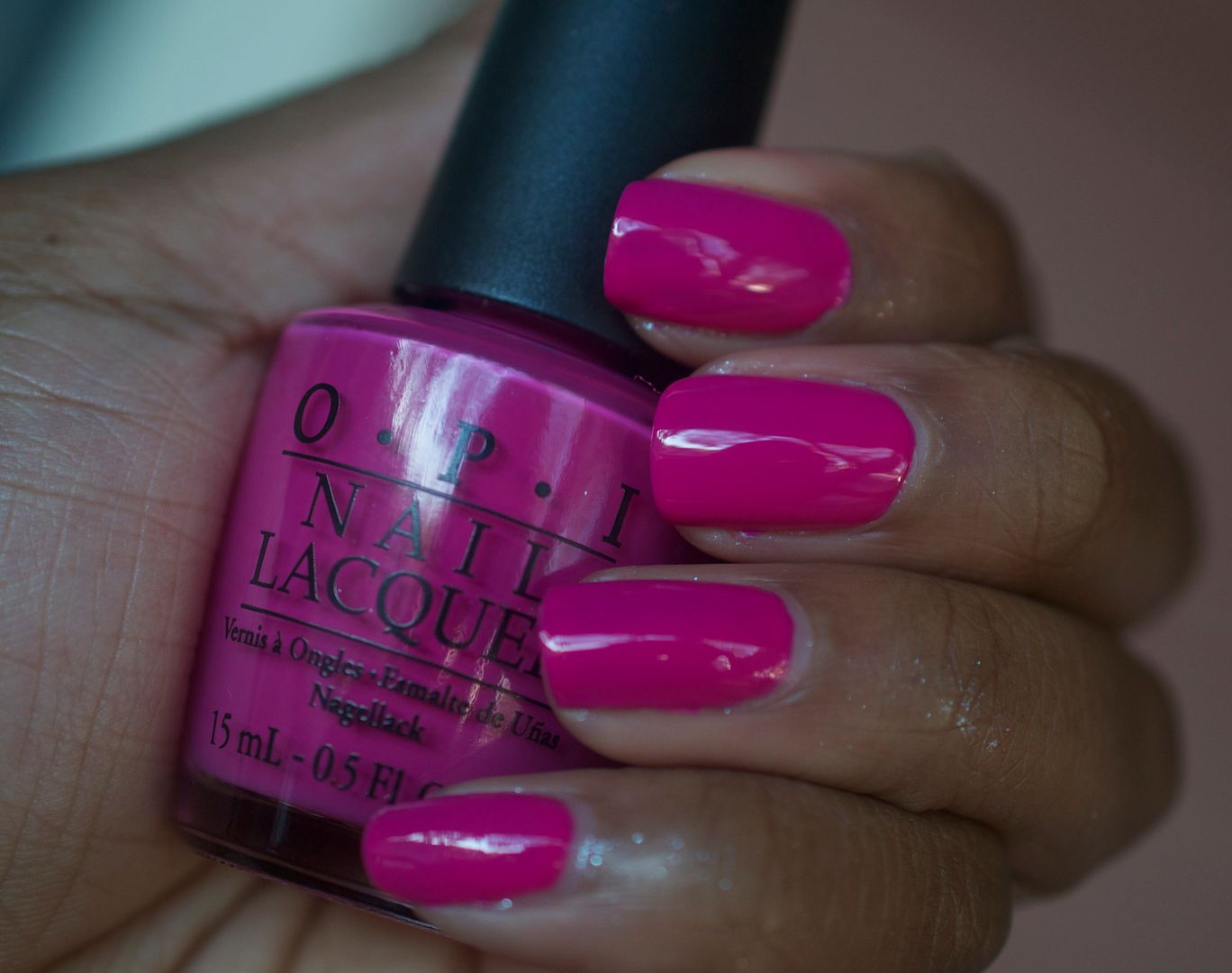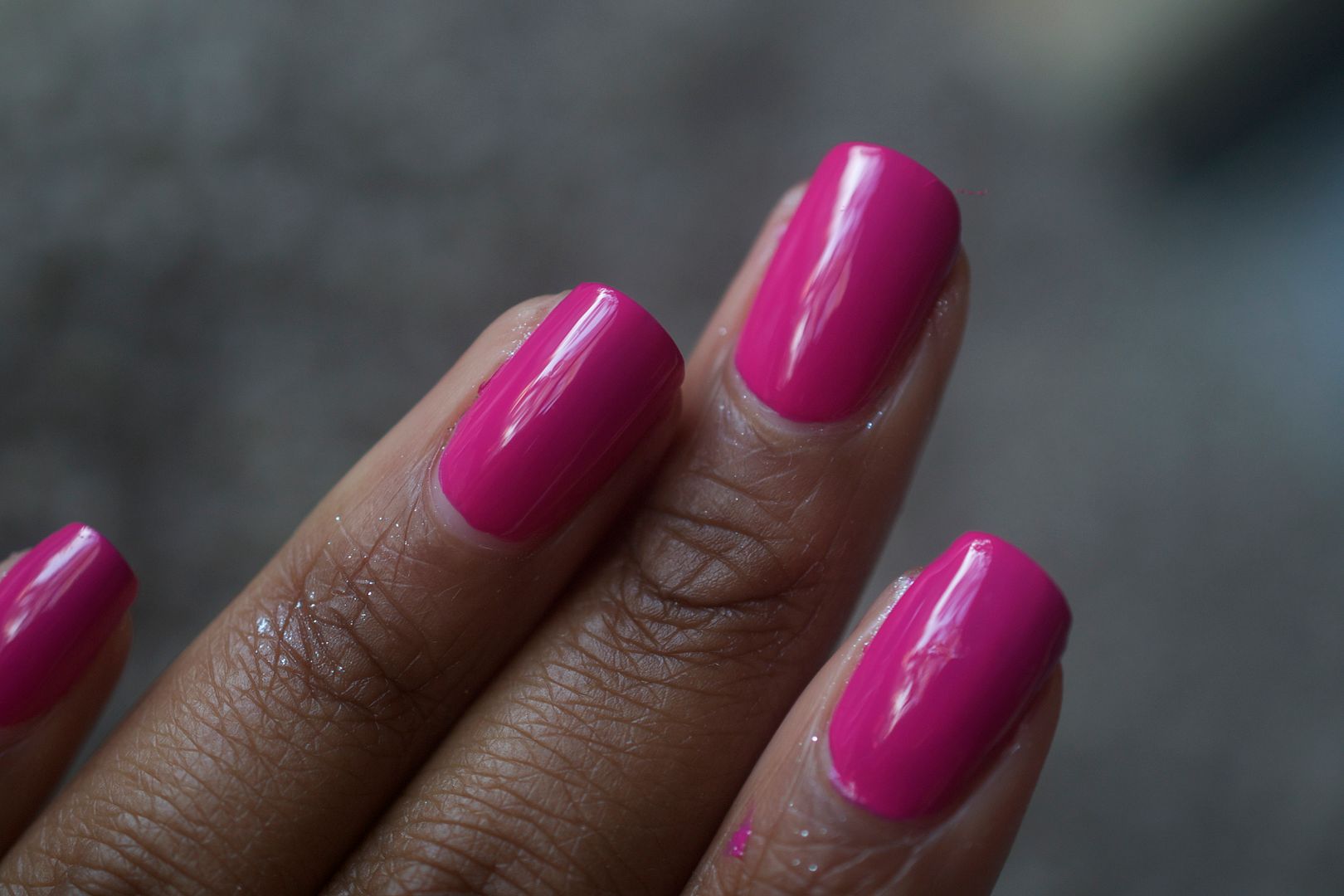 Wooden Shoe Like To Know? wasn't one of my favorites at a quick glance but once I got it on the nails, I was lovin' this shimmery chocolate brown. Maybe just maybe chocolate brown polish on chocolate brown skin is growing on me. Maybe.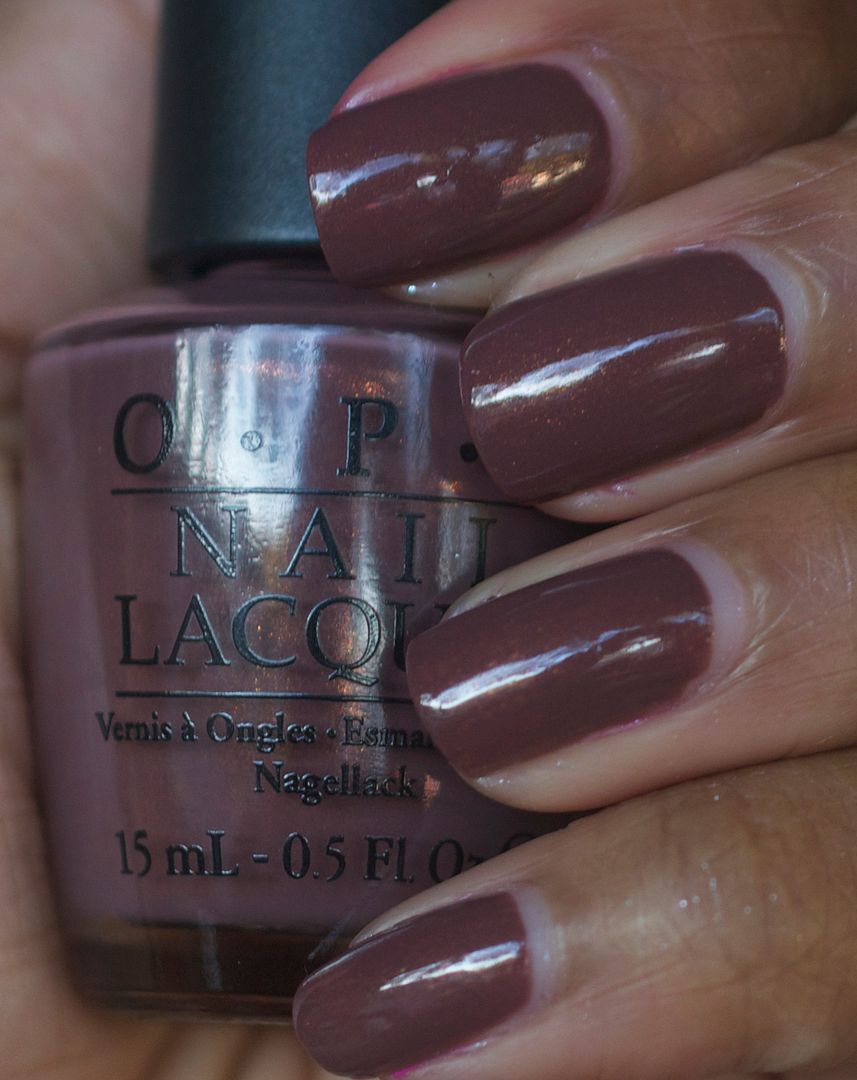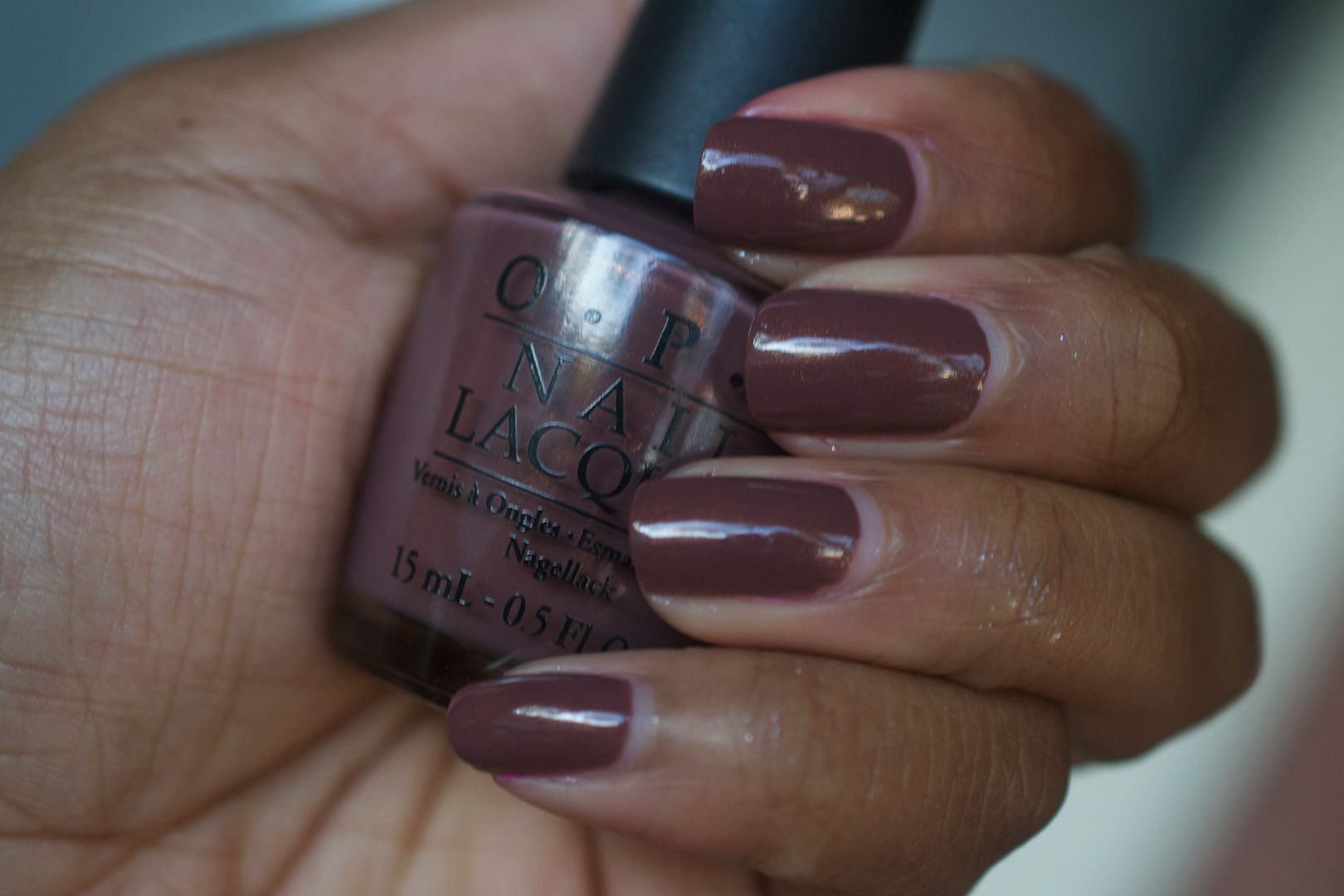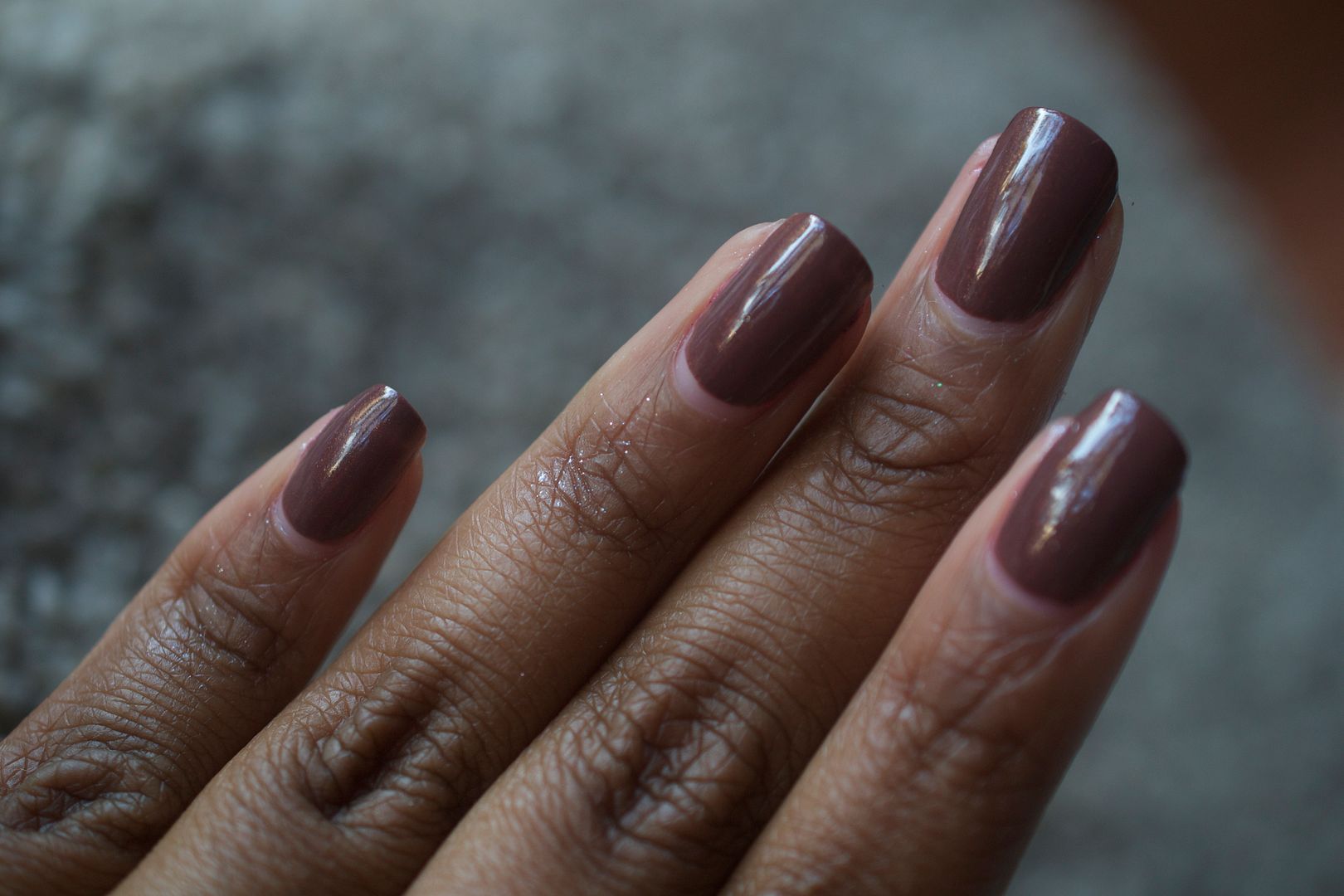 Thanks a Windmillion is a breezy sea green and the name made me crack up. So cheesy and so cute. This shade is awesome. It looks like it should have belonged in OPI's On Stranger Tides (Pirates of the Caribbean collection) collection. It's such a rich and beautiful green that applied beautifully.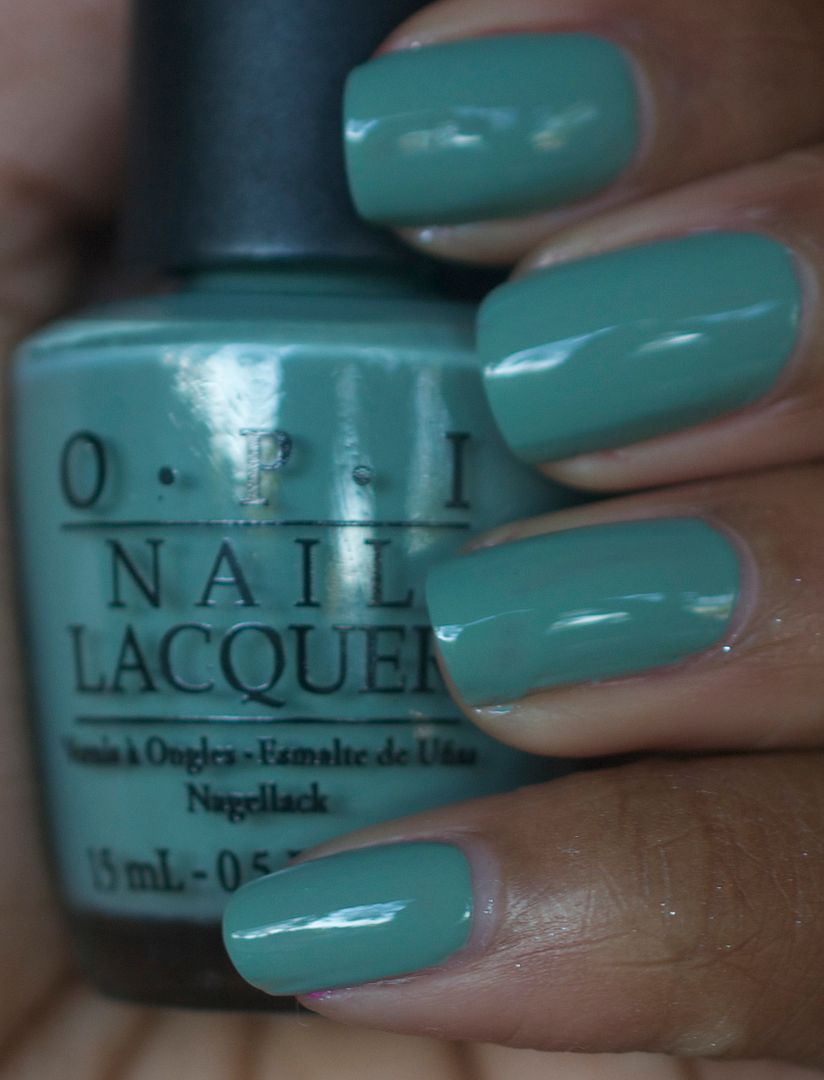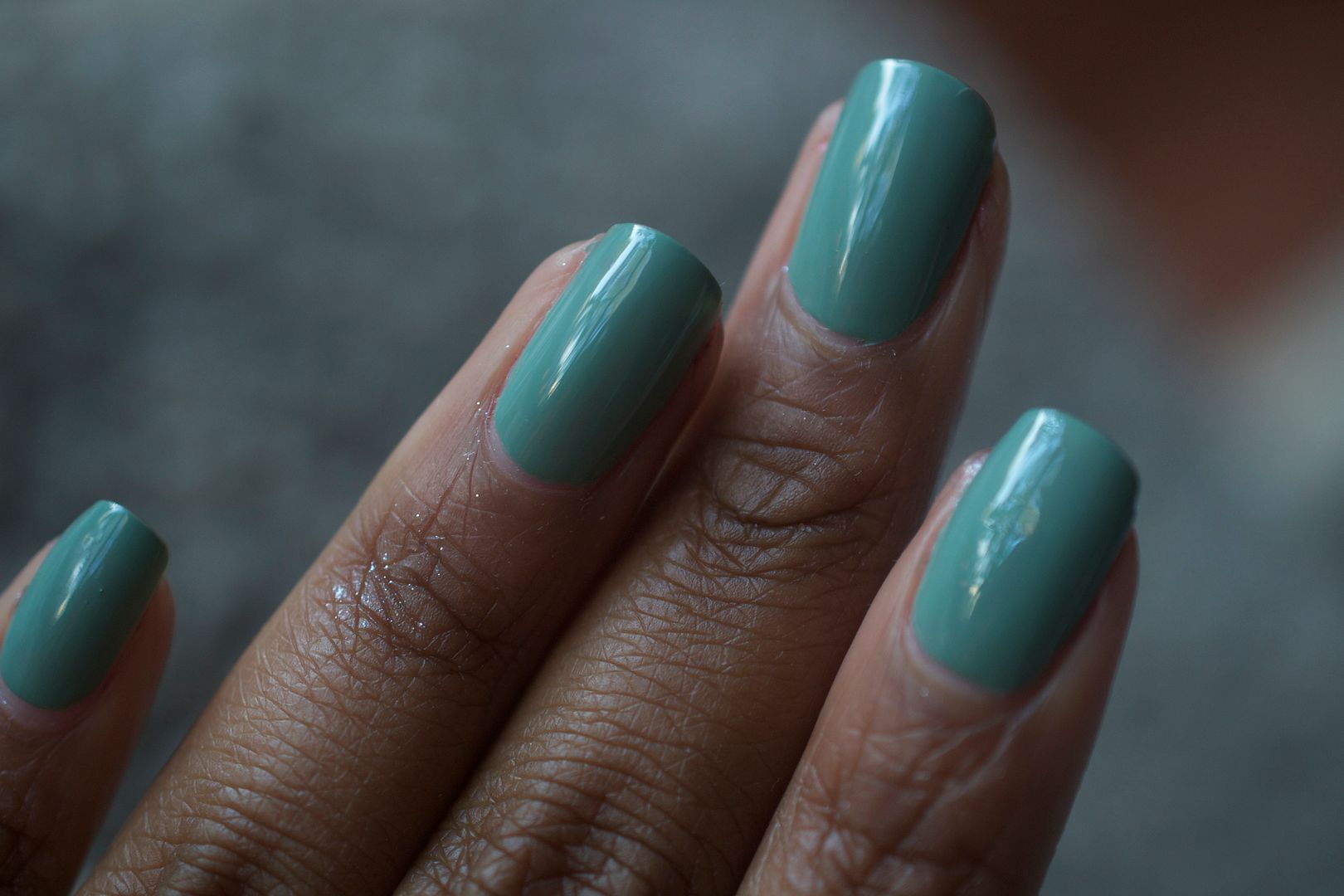 Vampsterdam is a deep purple that actually looks purple. It's hard to find vampy shades that don't look black 80% of the time.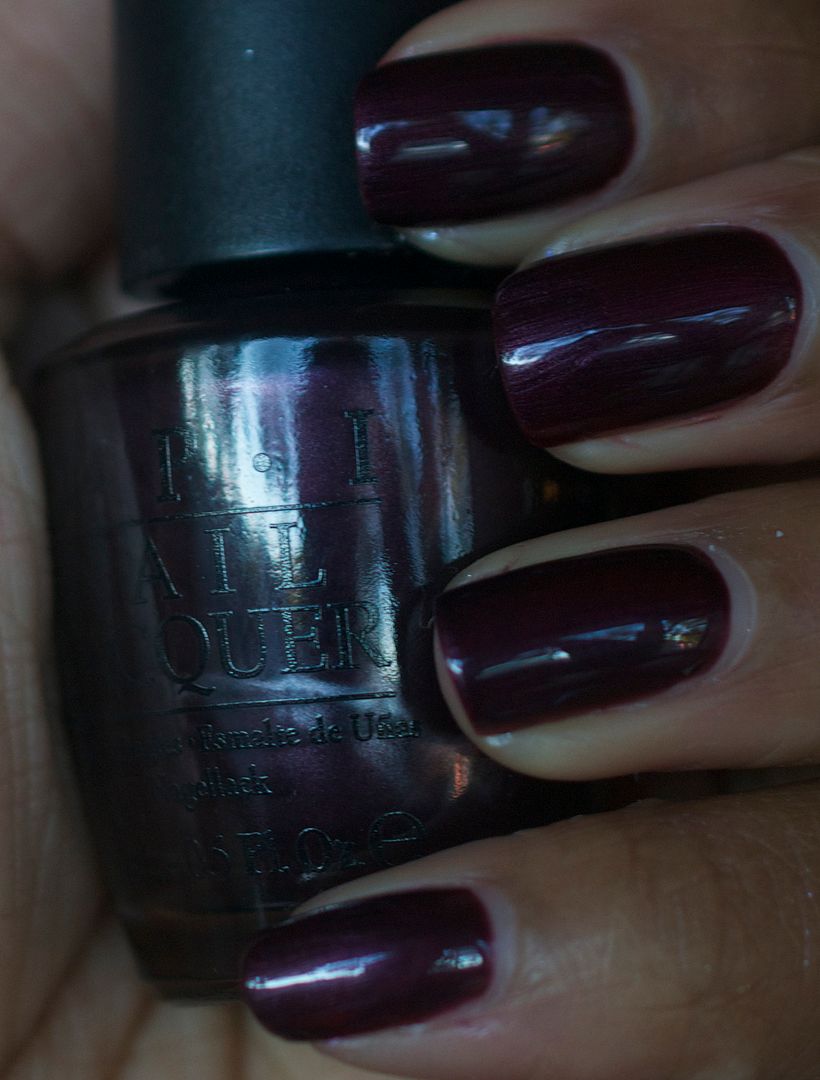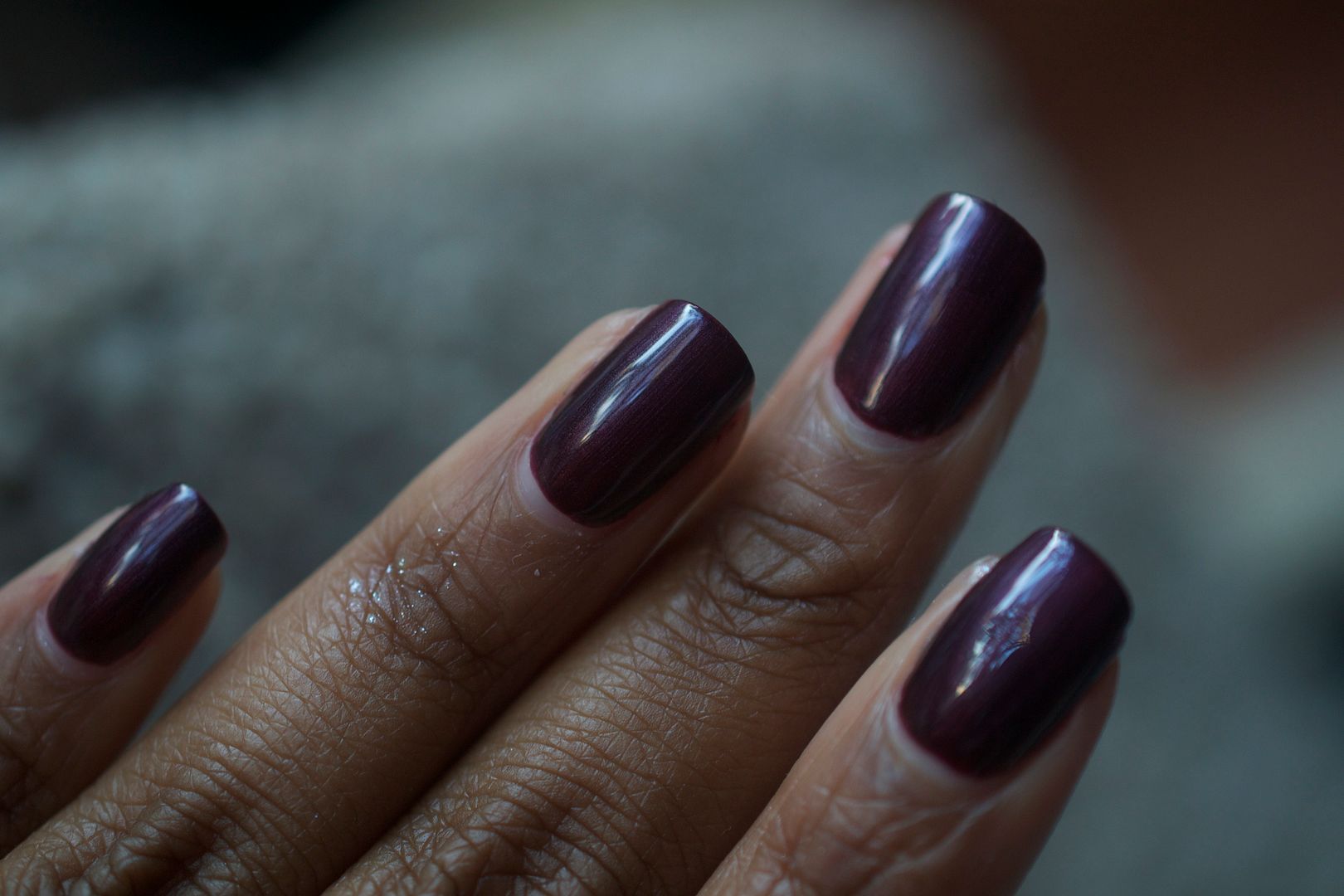 Must Haves:
-Red Lights Ahead…Where? Especially if you don't already have a shade like this.
-Wooden Shoe Like To Know if you love brown polishes.
-Thanks A Windmillion. It is THEE perfect hot pink.
See any you like? And how amazing is Wooden Shoe Like To Know? You can grab these babies at Ulta stores and in JC Penny Salons. Stay tuned for part II of this collection!
Amor de Lacquer….the series all about nail polish and nail care! Send your requests,
suggestions and ideas to Brittany@ClumpsOfMascara.com.