Welcome to another post of Amor de Lacquer….the series all about nail polish and nail care! Send me your requests, suggestions and ideas to Brittany@ClumpsOfMascara.com.
I'm not even gonna lie. I like Katy Perry. And that says a lot about me because I don't like ANY new music. I am usually that friend that changes the radio station in my car the minute I hear a bit of Rihanna or Lady Gaga or Nicki Mi–*shutters*. But Katy Perry? I can get down with her. And it makes sense why she'd do a collabo with OPI. Her nail polish looks and designs are always fun and edgy. I managed to grab 3 of the 5 polishes from her collection.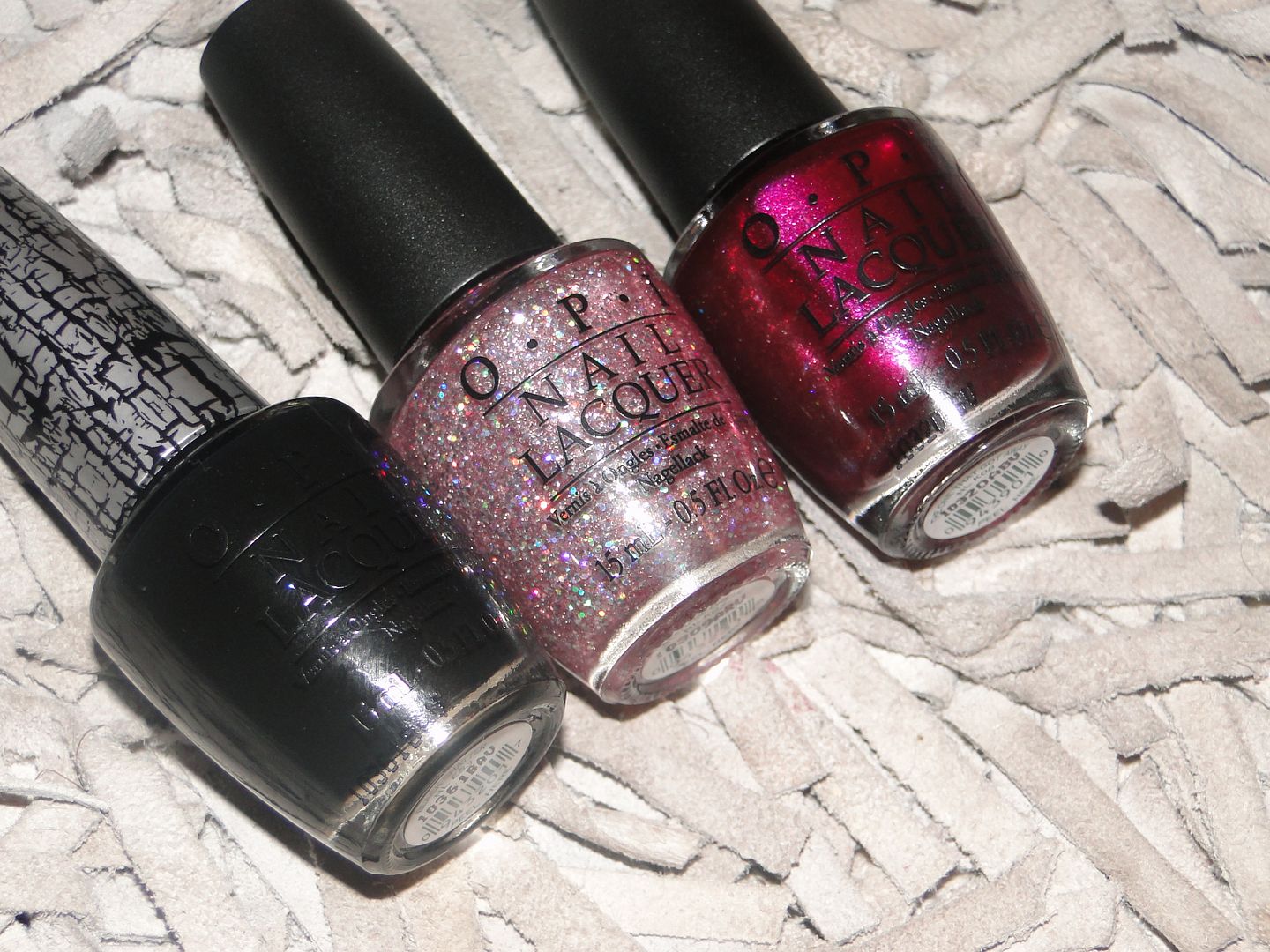 …but something tells me that I should go back and get the other two.
I usually get my polishes from the trusty Transdesign.com, but with the collection being sold out and their shipping prices going up (total fail, TransD…total fail), I was forced to do something that I hardly do when it comes to purchasing nail polish…
Buy at regular price.
I know,  I know. It was tough for me too. I managed to find these at JC Penny for $8.50 a pop and while the cheapie in me wanted the other two colors, I only allowed myself to get three. Teenage Dream was one of them.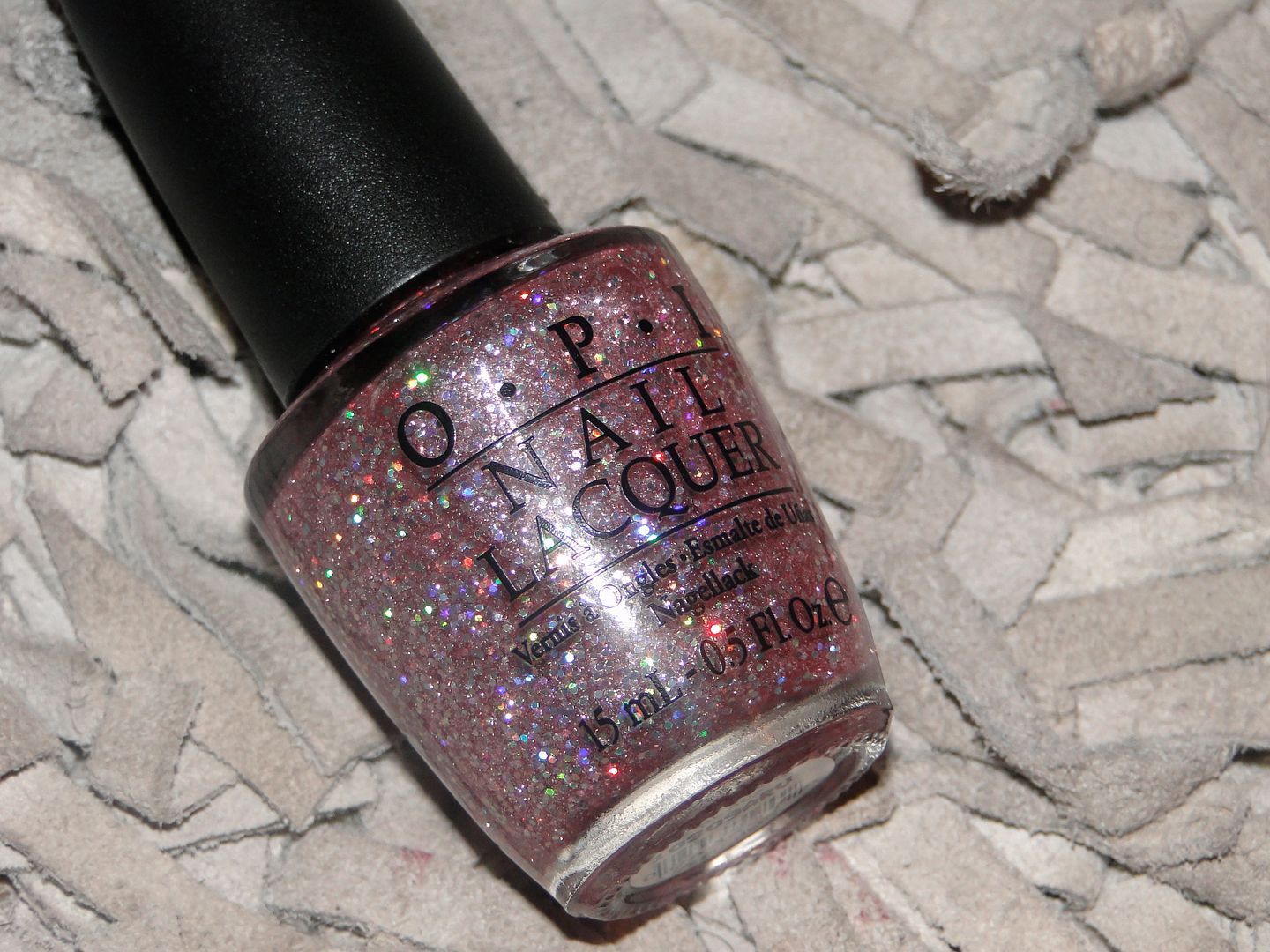 I knew this color would be super sheer but seeing it on Scrangie's site (what up, Scrange?!)  made me realize that I had to have it. This, perhaps, is the one downfall of visiting Scrangie's site. Her beautiful swatches make you feel like you have to own every nail polish she features. While I didn't do swatches of Teenage Dreams solo, I like it A LOT as a layering polish. Although a glitter, it seems to have a holographic effect. And you know how us nail polish fanatics feel about holographic polishes. It's serious.
Next up is The One That Got Away.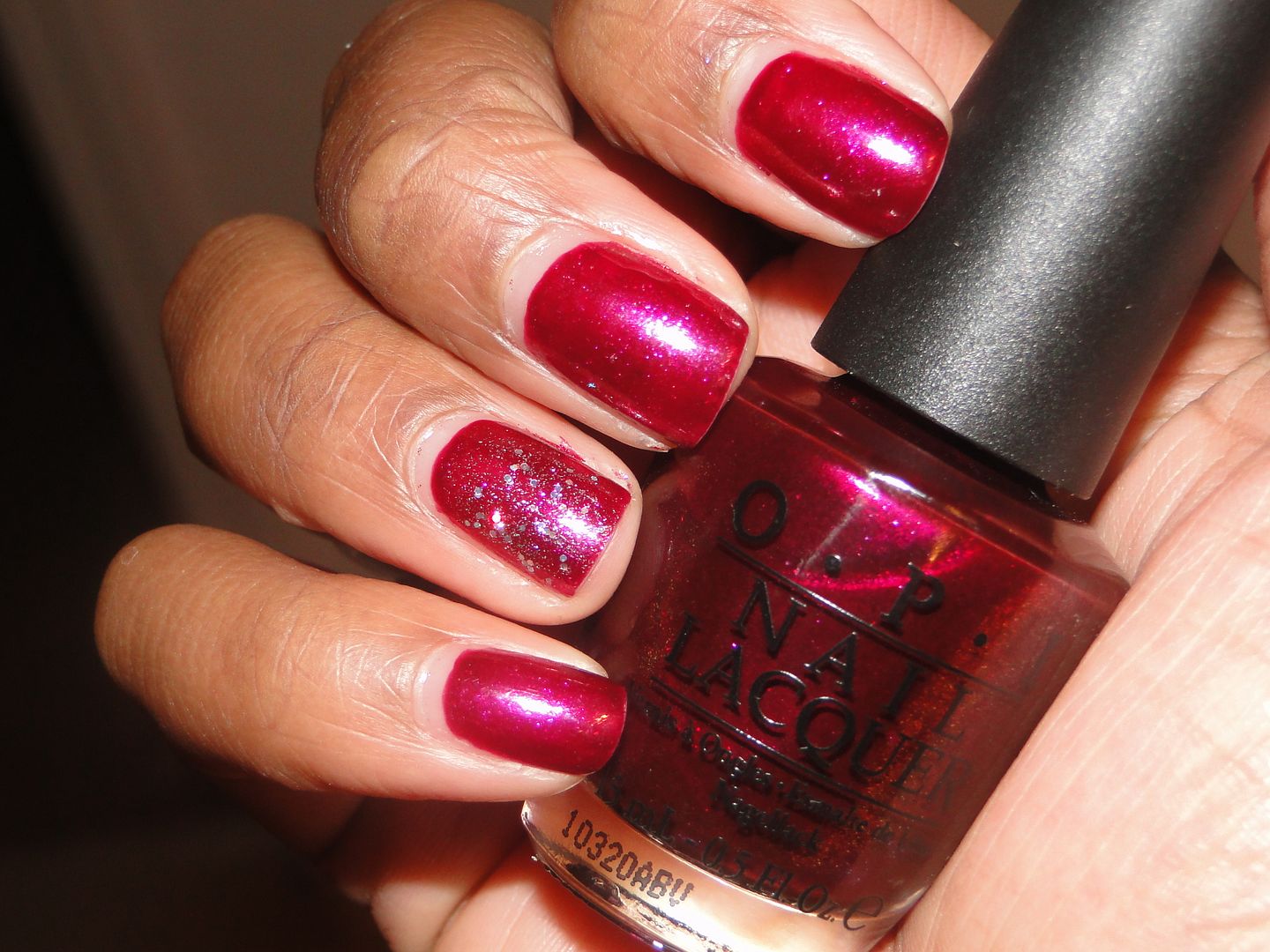 I really didn't NEED this color. I probably have something like this in my collection but for some reason it was just calling my name. It can be best described as a burgundy with a ton of high shine hot pink . And I do mean high-shine. It's stunning  and although it may be dupe-able I am so glad I scooped it up. Do you see Teenage Dream on the ring finger?
And then there's Black Shatter which I named "crackle polish" in the title. Crackle polish ain't nothin' new to the game. I remember using it back in 6th grade. That was back when people disposable cameras and blogs weren't popular yet so unfortunately I was unable to tell y'all about it then. But it's back and this trend is poppin' off left and right. It's simple.
Apply a thin layer of Black Shatter over any polish and watch it begin to crackle (or shatter) right before your eyes.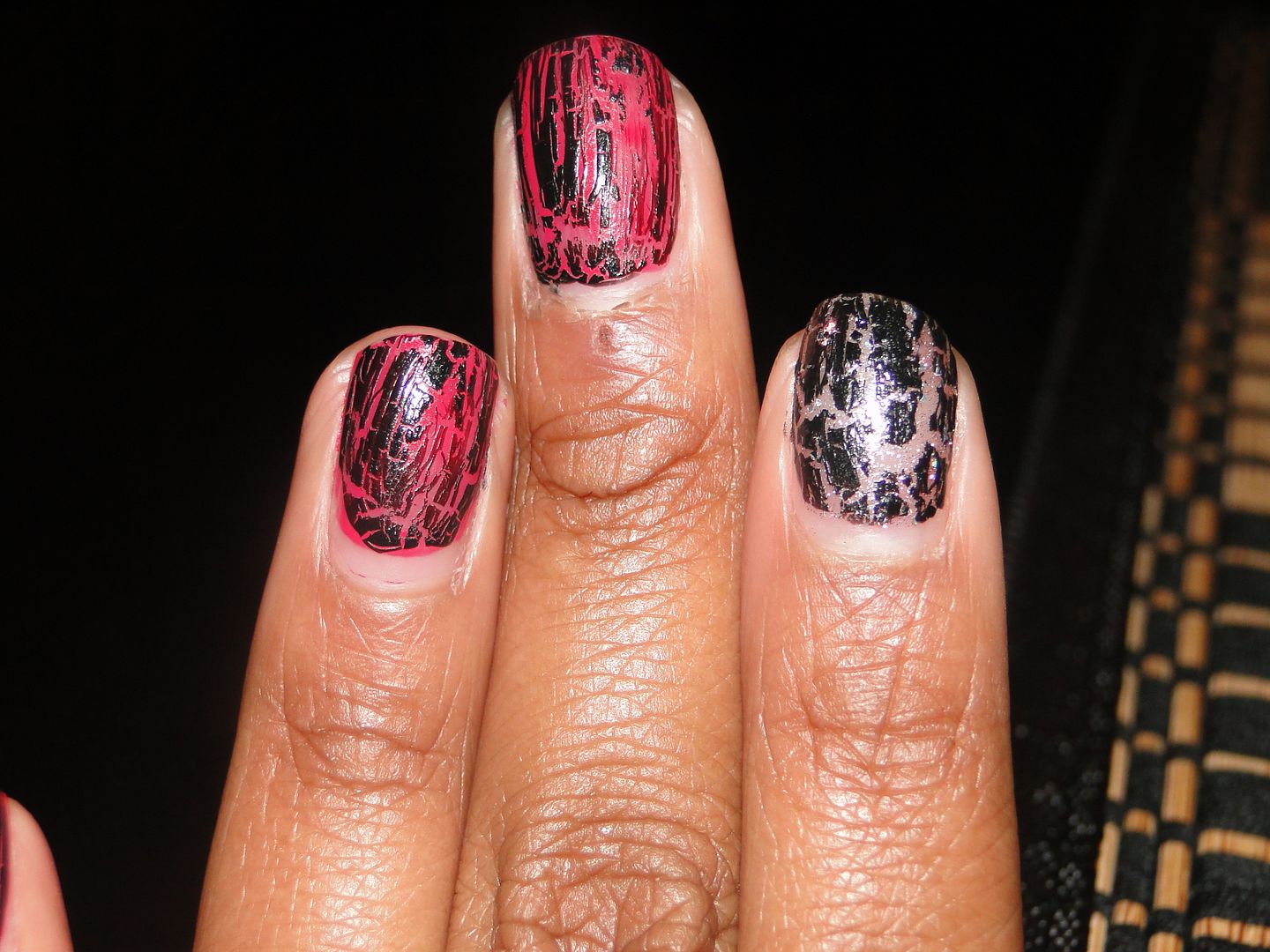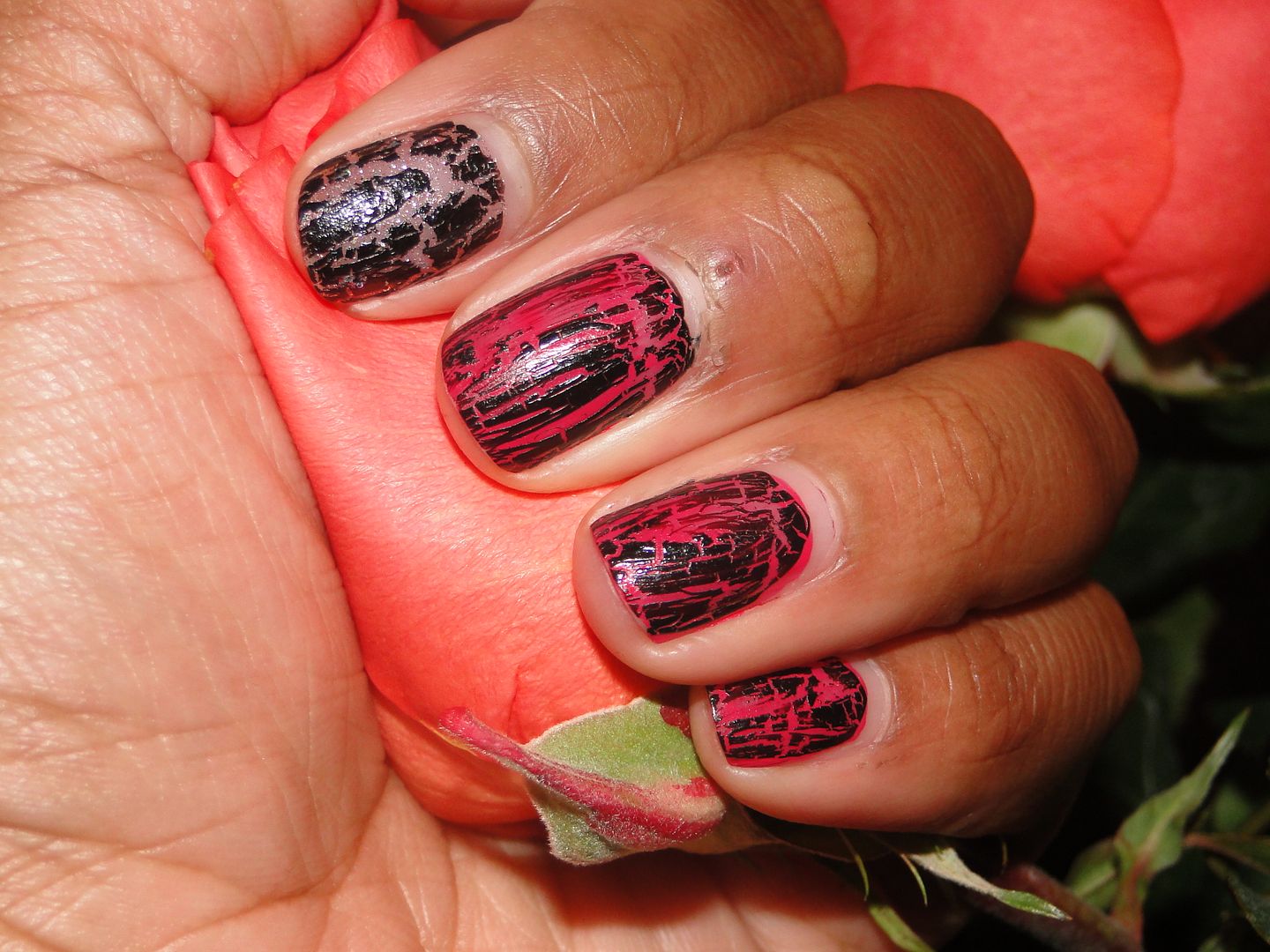 I used NYC New York Color Pink Promenade Creme as my base color for this look. Except for the pointer where I used two coats of Teenage Dream. I wasn't THAT impressed. It looked a little "off" to me. So I tried again, this time using The One That Got Away.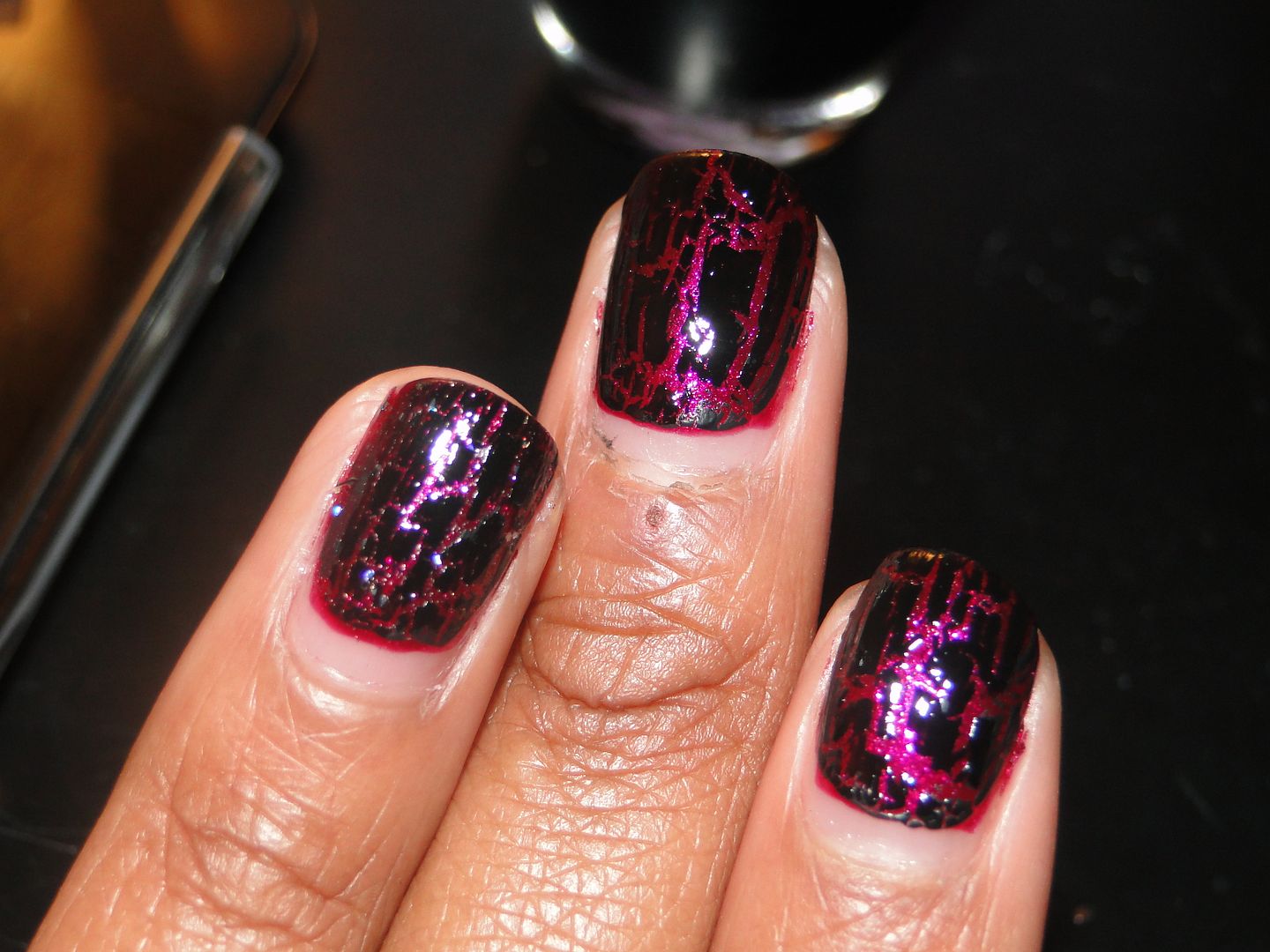 …and with no flash.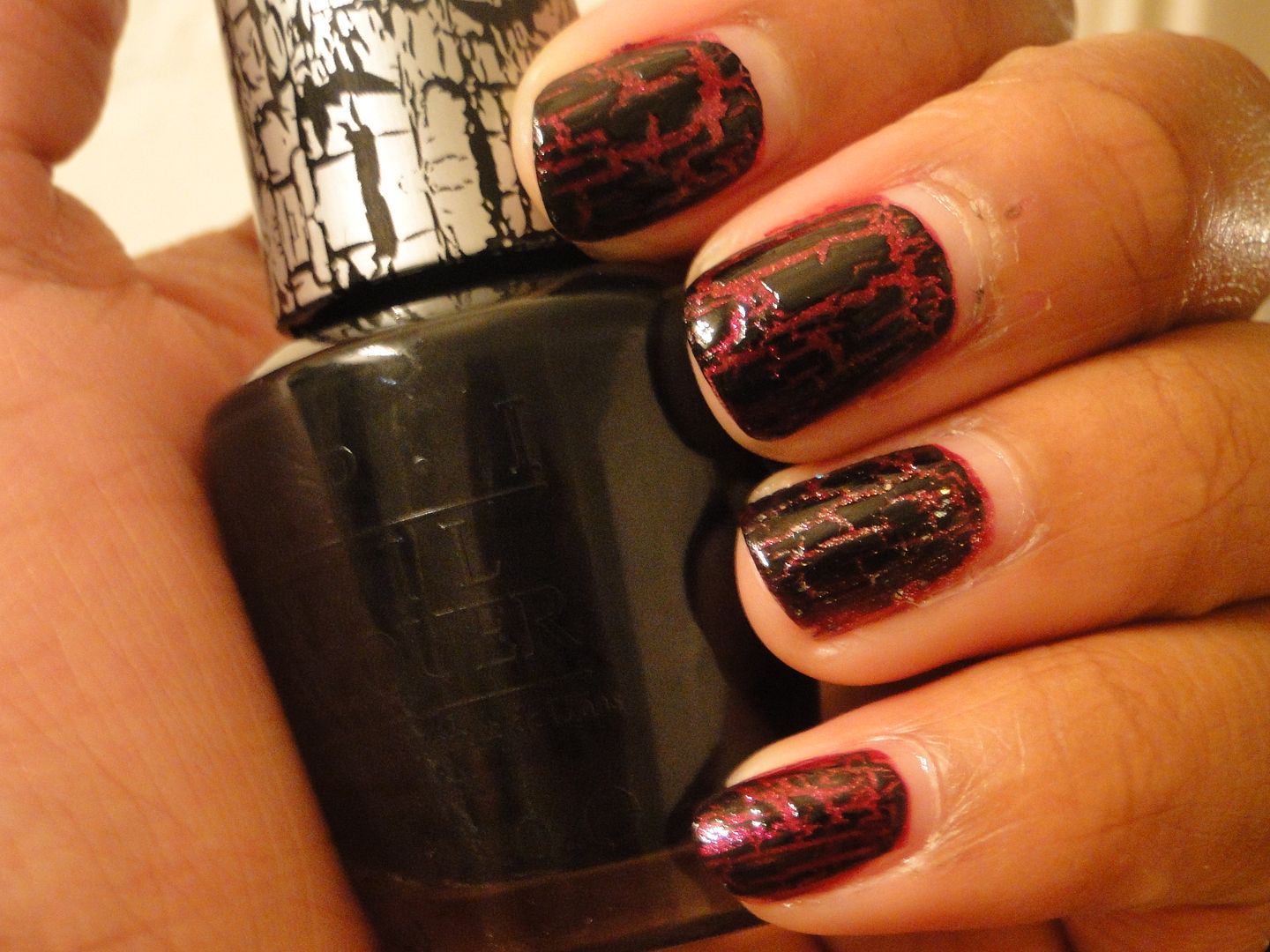 Better. Much better. The crackling effect seems to look a whole lot better when a OPI color is used. Or maybe NYC New York Color's Pink Promenade Creme just wasn't down with the program. I'm not sure. Either way I'm lovin' the crackle effect. Because it tends to dry with a matte finish  (which doesn't look too bad actually), I applied Poshe' top coat over it. The extra shine really gives the look some kick.
Using the crackle polish can be tricky. Especially if you have long and wide nail beds like me. The trick is too move quickly and to prevent yourself from having to layer the polish. This is evitable if you have wide nail beds so I tend to start on the left or right side of my nail bed instead of the middle. You may end up polishing the middle again but that's okay. That will not prevent the crackling. But can you apply two coats of crackle polish? Of course you can but the crackling may not be as noticeable. So try your hardest to stick with one, mkay?
Of course now I'll be crackling my nails for the next few weeks. If you're not in the mood to spend close to $9 for this polish, I say hang tight. Another brand will more than likely debut a crackle polish as well. And hopefully it'll be cheaper for us cheep cheep birds.
Whatcha think? Have you tried crackle polishes yet?
Polish Pretty,