Ohmigoodness, look! The Muppets have a collection!
How groovy is that?
Now I'll be honest. I never got into the Muppets. I don't recall ever watching any of the movies. In fact, the only Muppets I remember are Muppet Babies that used to come on Nick Jr. in the 90's. I know. I'm such a child. I still know the theme song too.
Someone out there is probably like, "OMG B, how did you not get into The Muppets?" Your guess is as good as mine. But whether I knew them or not doesn't matter. What DOES matter is that they've got a super cool nail polish collection. Let's check out the glitters first.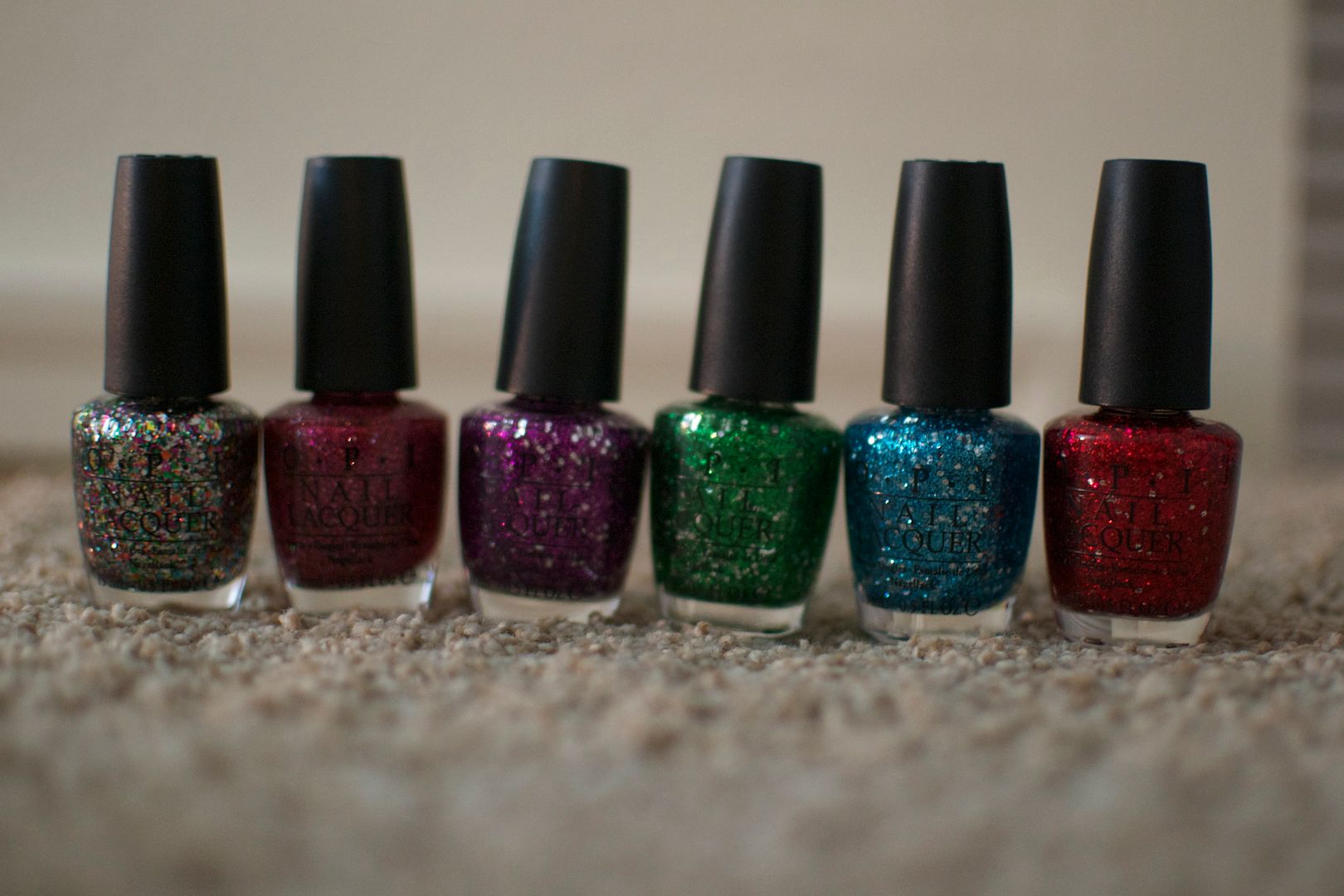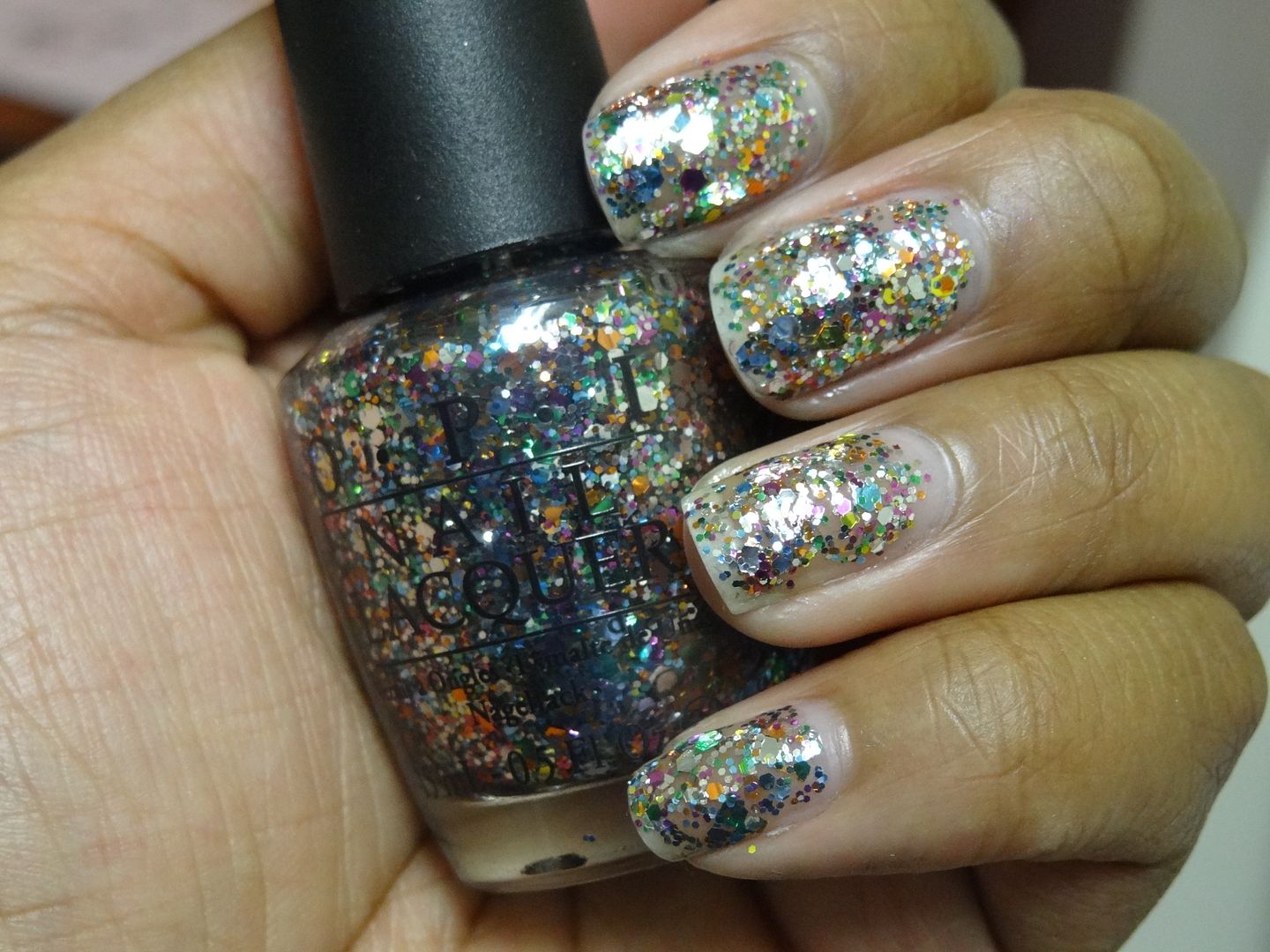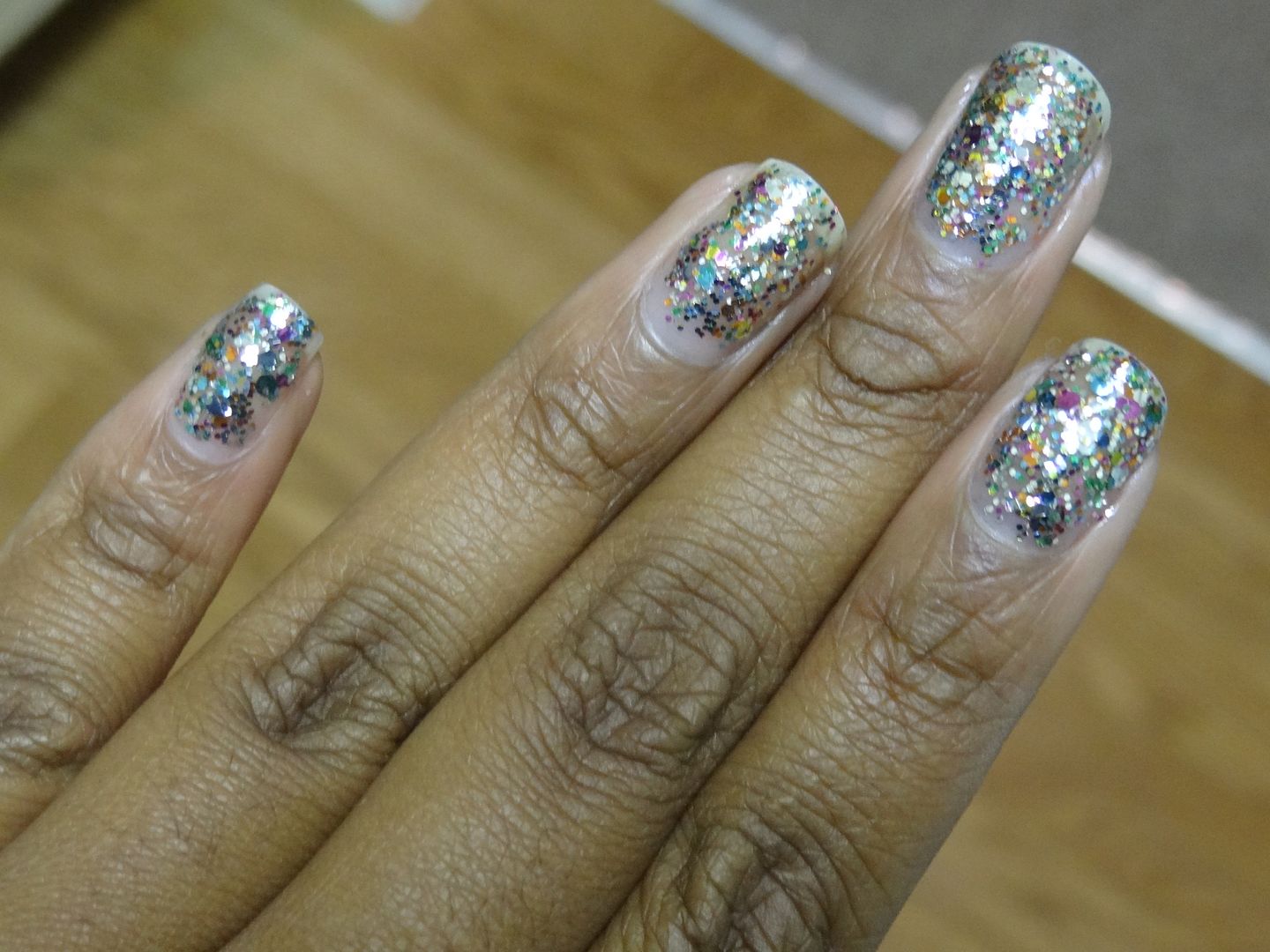 Rainbow Connection  is total glitter bomb but you don't need me to tell you that. Because the glitter in a clear base, I think 2 coats of RC would be fantastic over a darker polish. I'm still impressed at how well it does with 3 coats by itself though. I like this kid way more than I like Deborah Lippman's Happy Birthday. Moreso Rainbow Connection is a lot cheaper.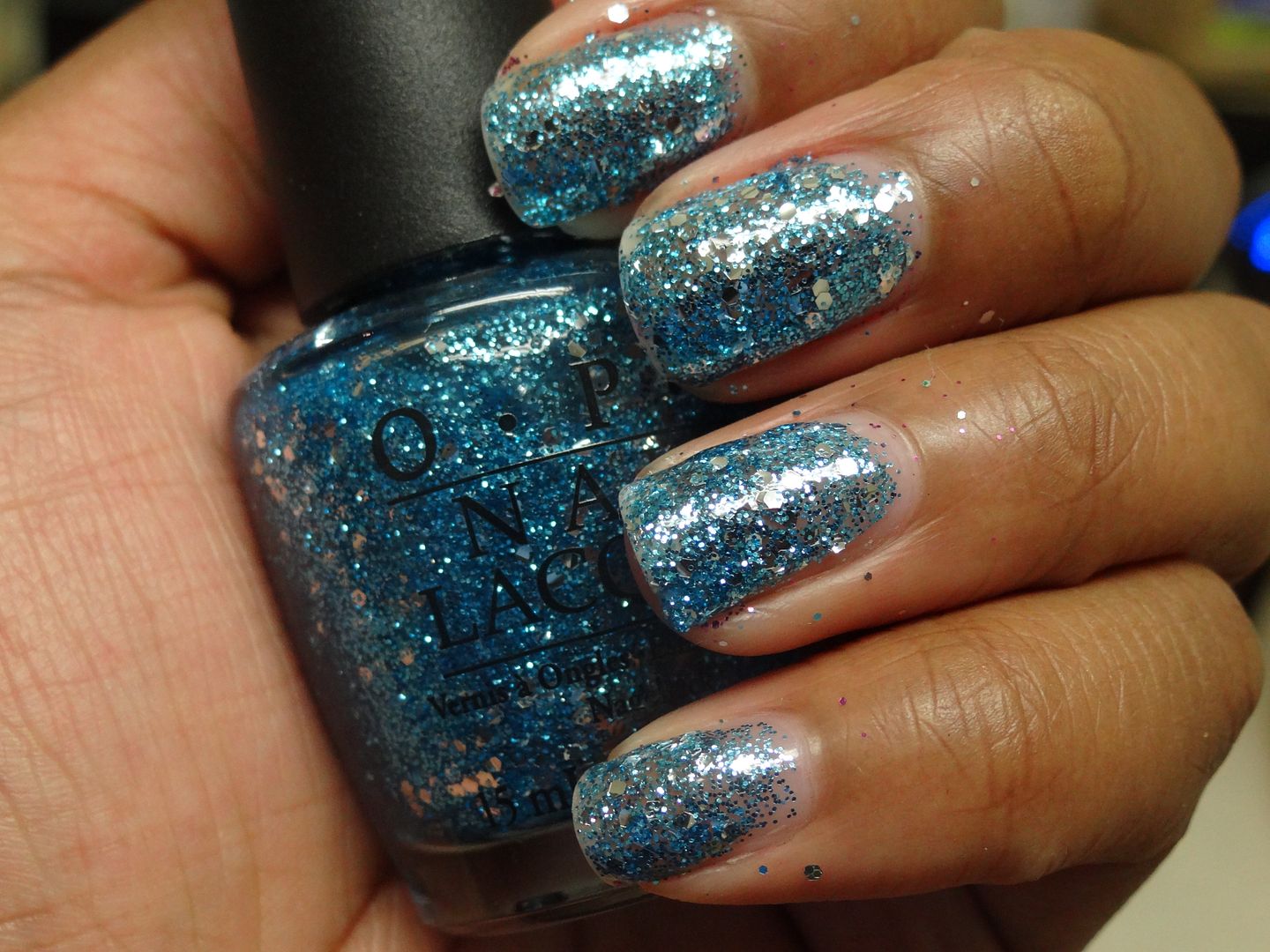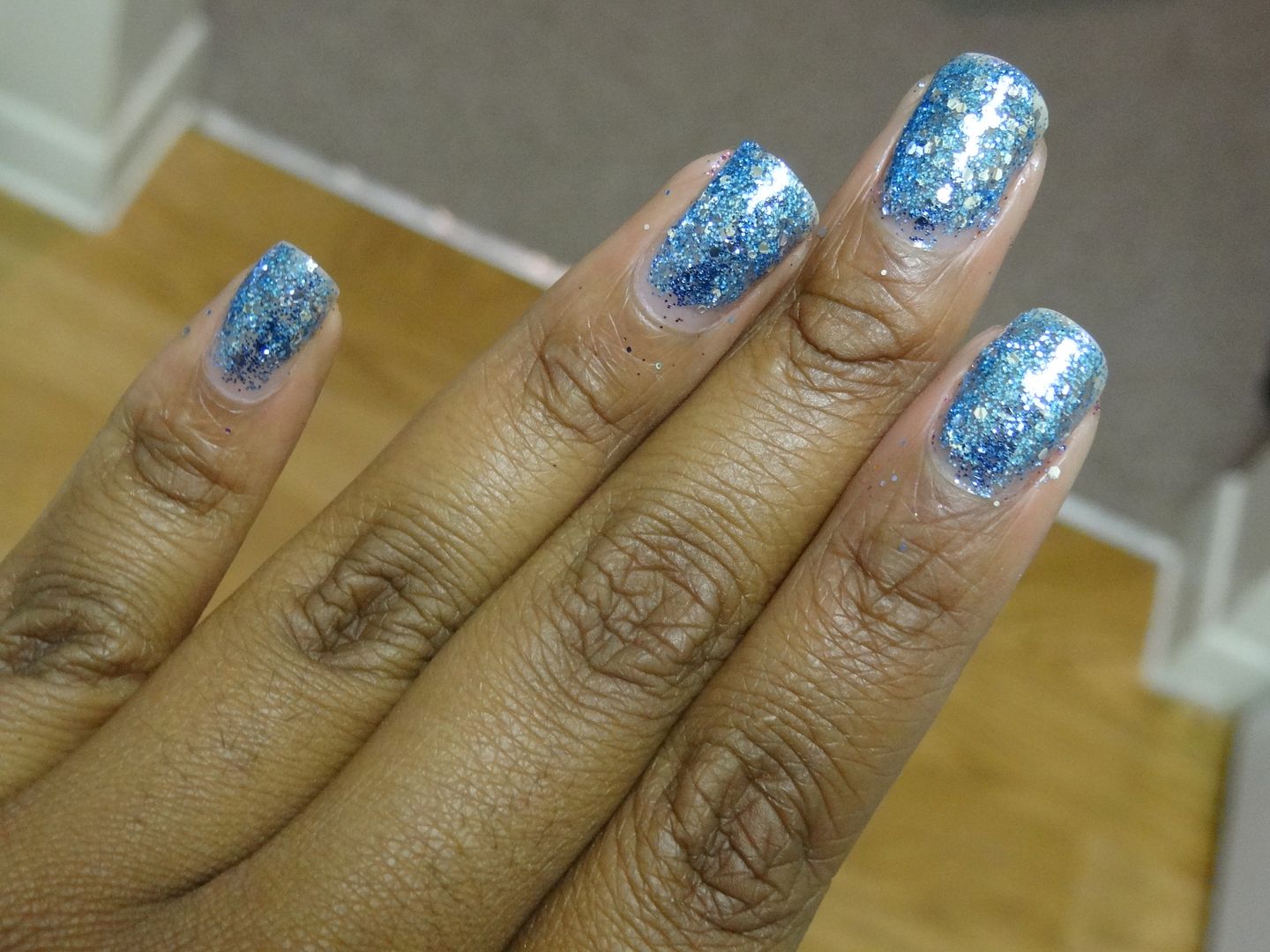 Gone Gonzo. Look at that beautiful silver hex glitter! I don't think I own any polishes that have hex glitters that stand out so much. Gone Gonzo is quite possibly my second favorite of the bunch simply because this glitter gave me an opaque finish with only two coats. Mind you, I did two THICK coats. It is still a sheer glitter.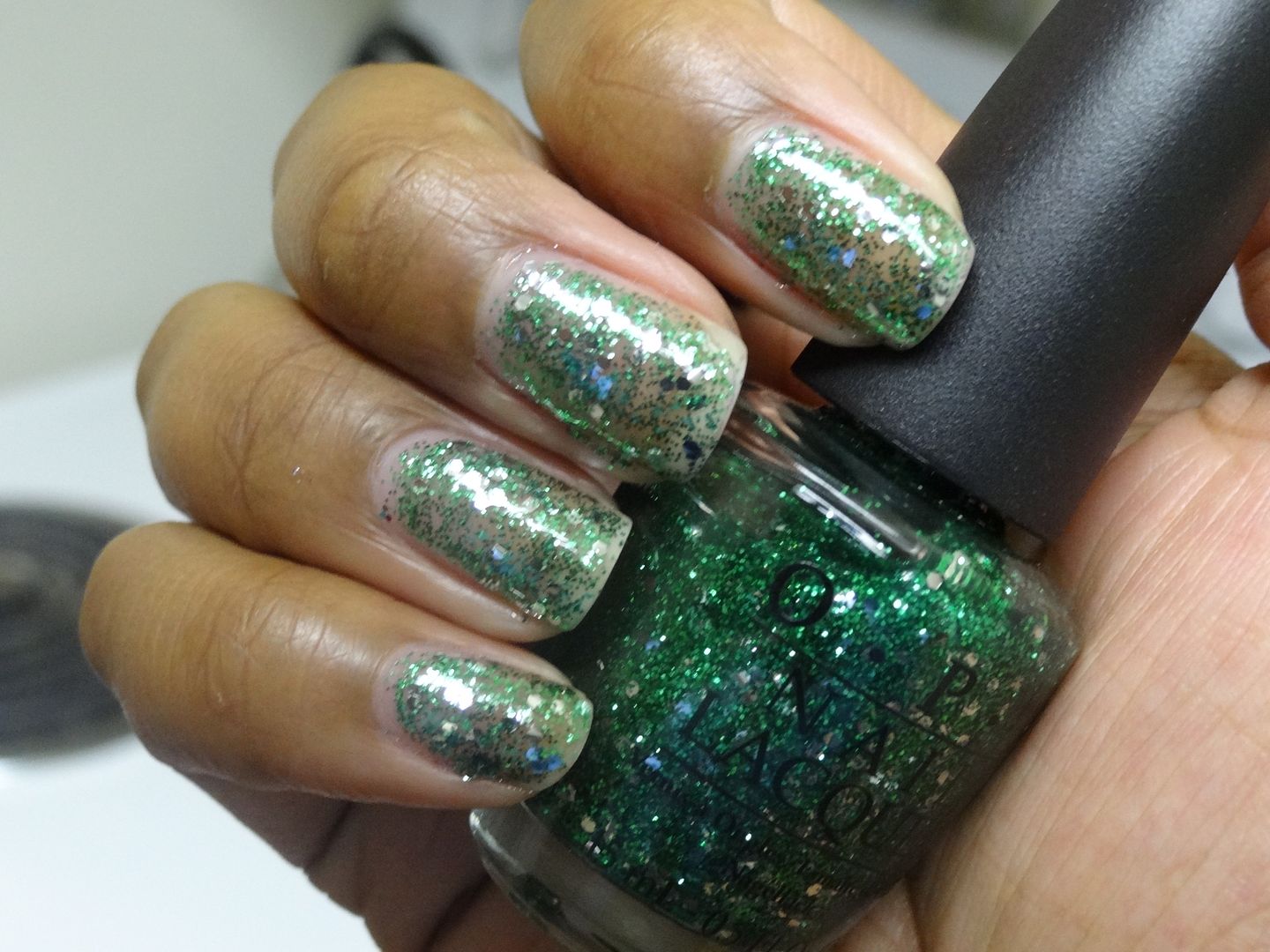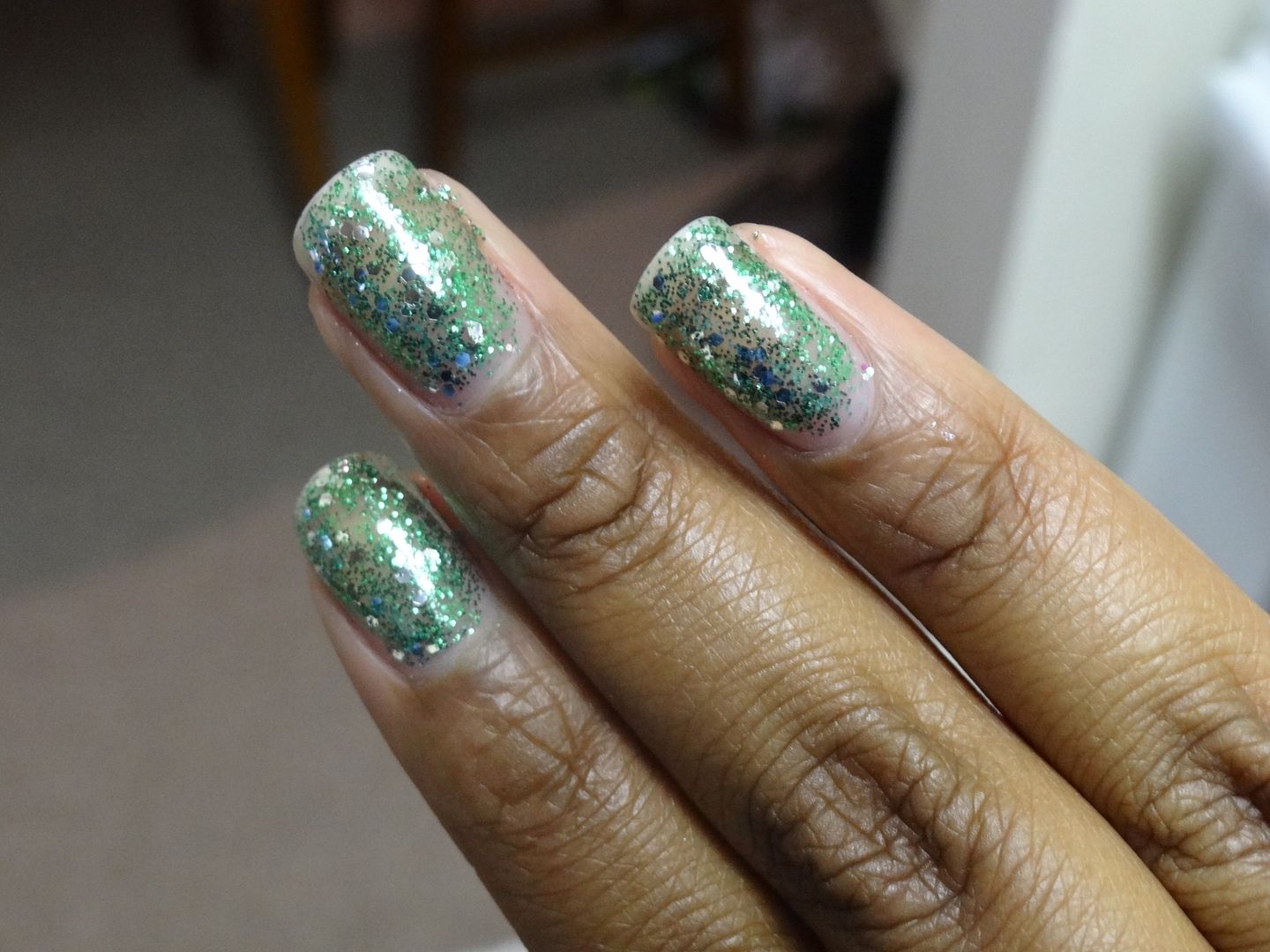 Fresh Frog of Bel-Air. Such a cute and witty name, OPI. I see what you did there. 8) The emerald version of Gone Gonzo isn't as opaque for me. I probably could have pushed it to the limit and applied a 4th coat, but I didn't want to take it there. I can't wait to see how this will look over an emerald polish.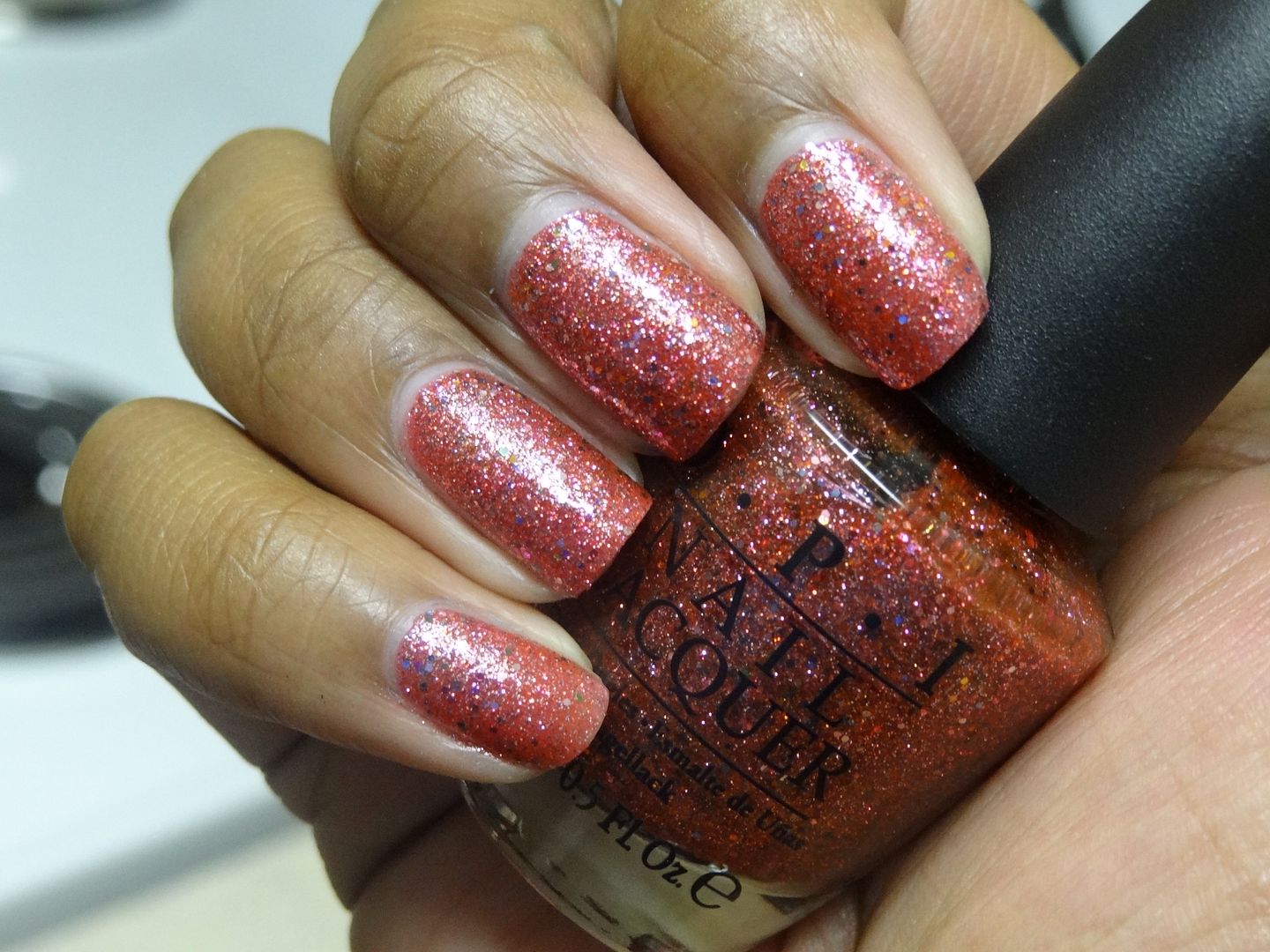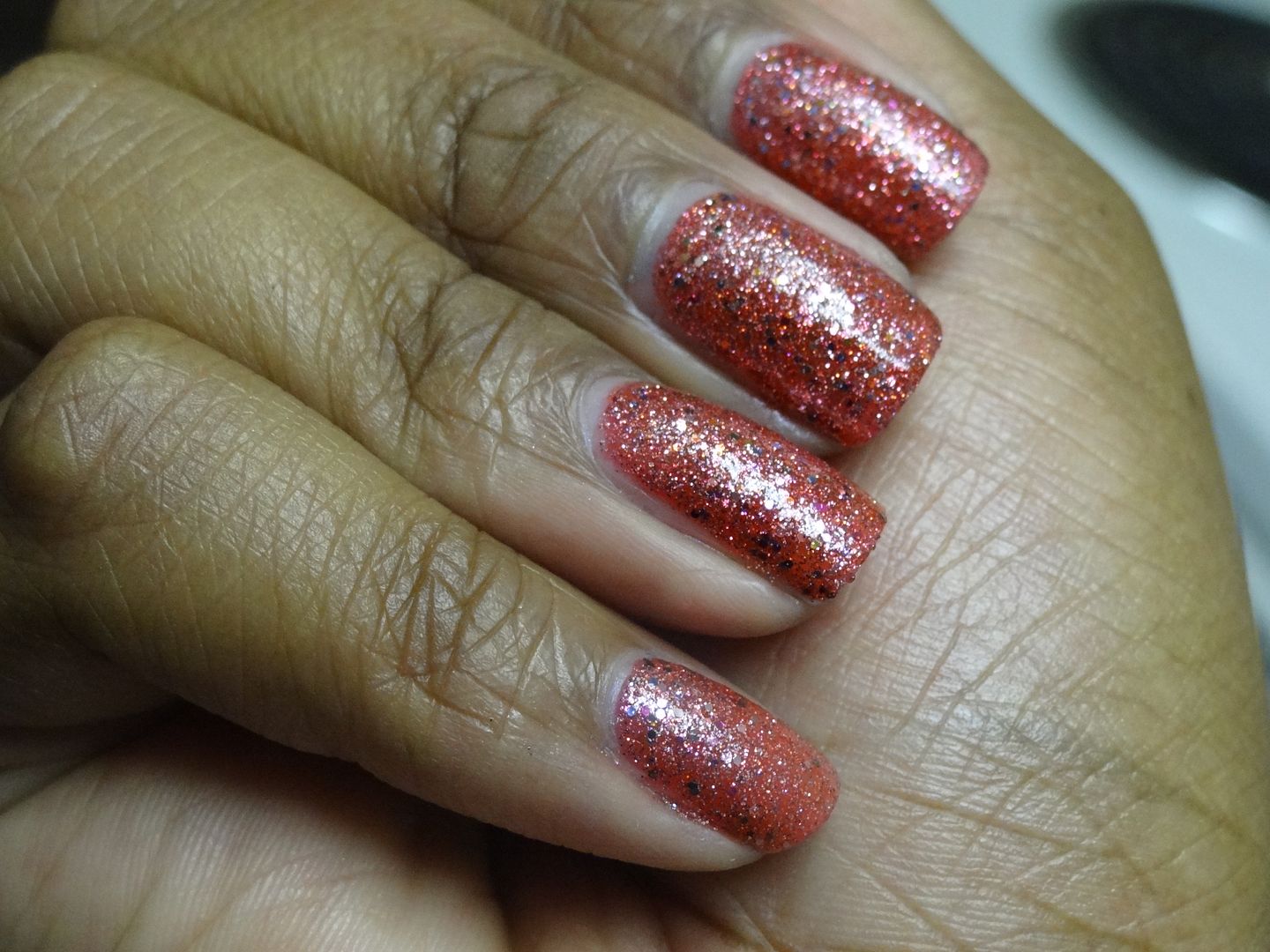 Excuse Moi! is supposed to look like a hot pink but in reality, it's more of a bright strawberry jelly pink on me. I think it's fantastic. I used 3 coats for this baby too. If you look closely, the silver hex glitter looks to be smaller in comparison to the other glitters. Or maybe my eyes are playing tricks on me. I can never be sure. Plus, it isn't sheer like its siblings. Score!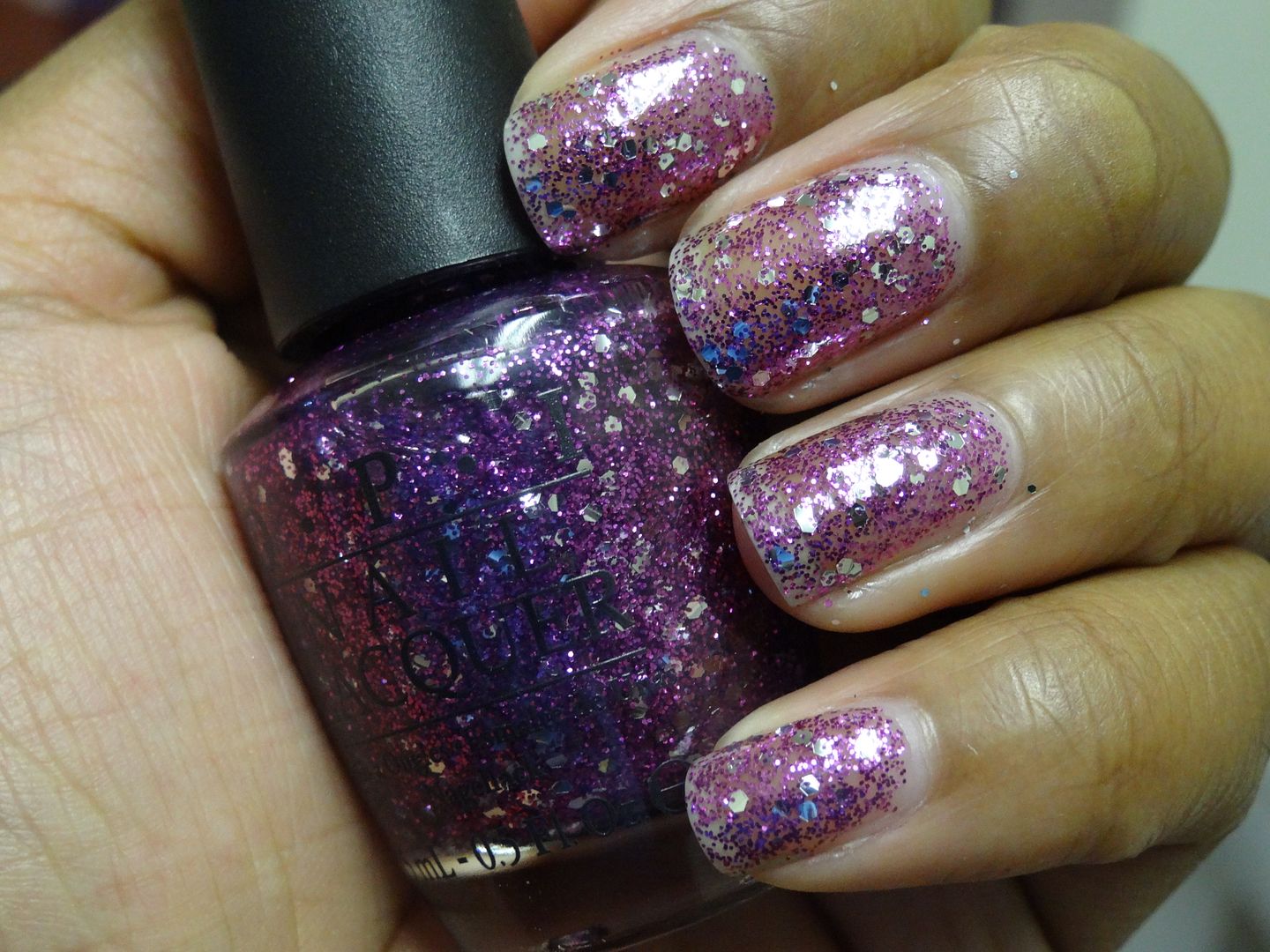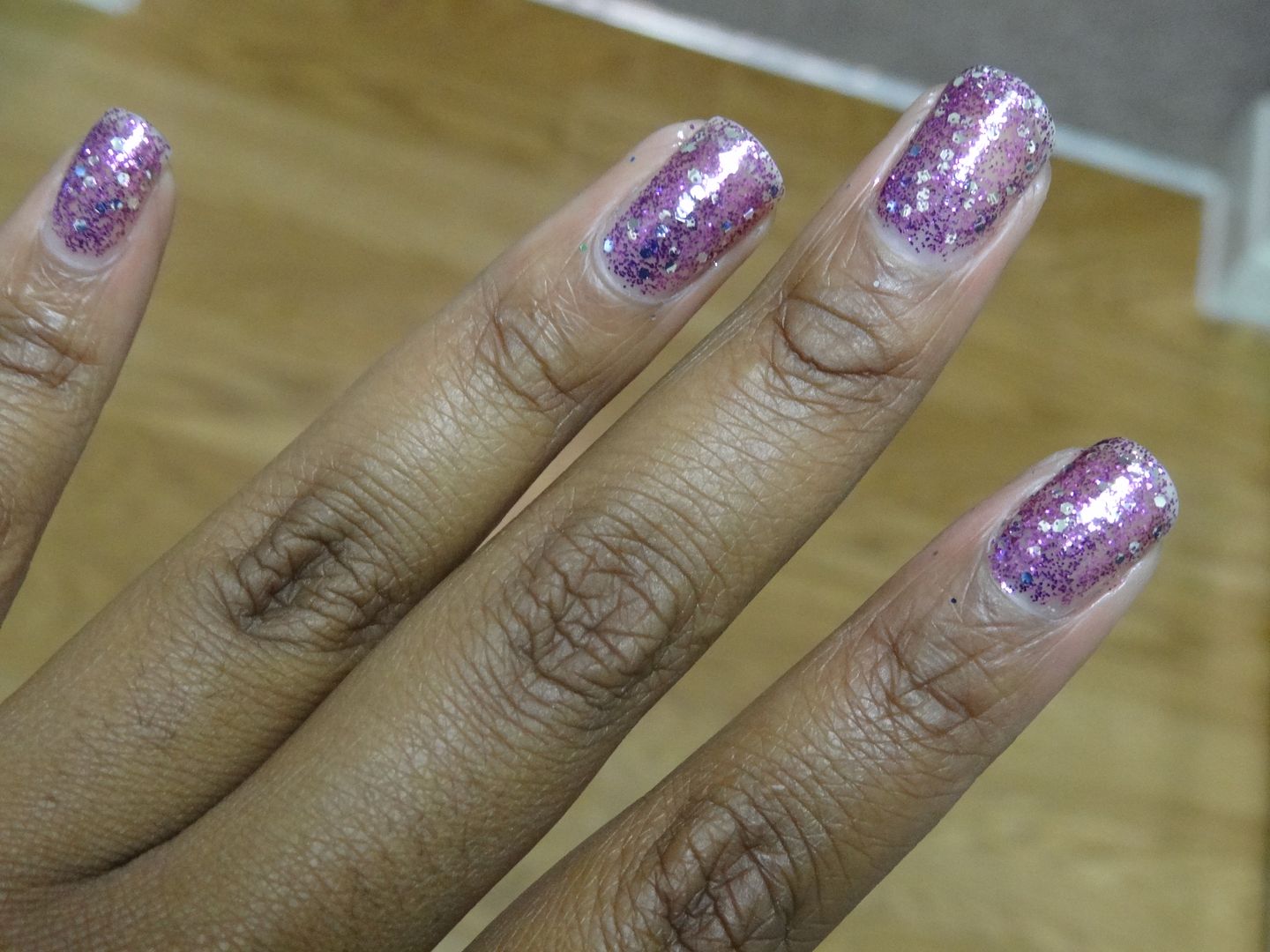 Divine Swine is a magenta glitter but depending on how you look at it, it can go for purple-ish too. DS layered over a dark purple polish would be sheer love. I can't wait to try that combo.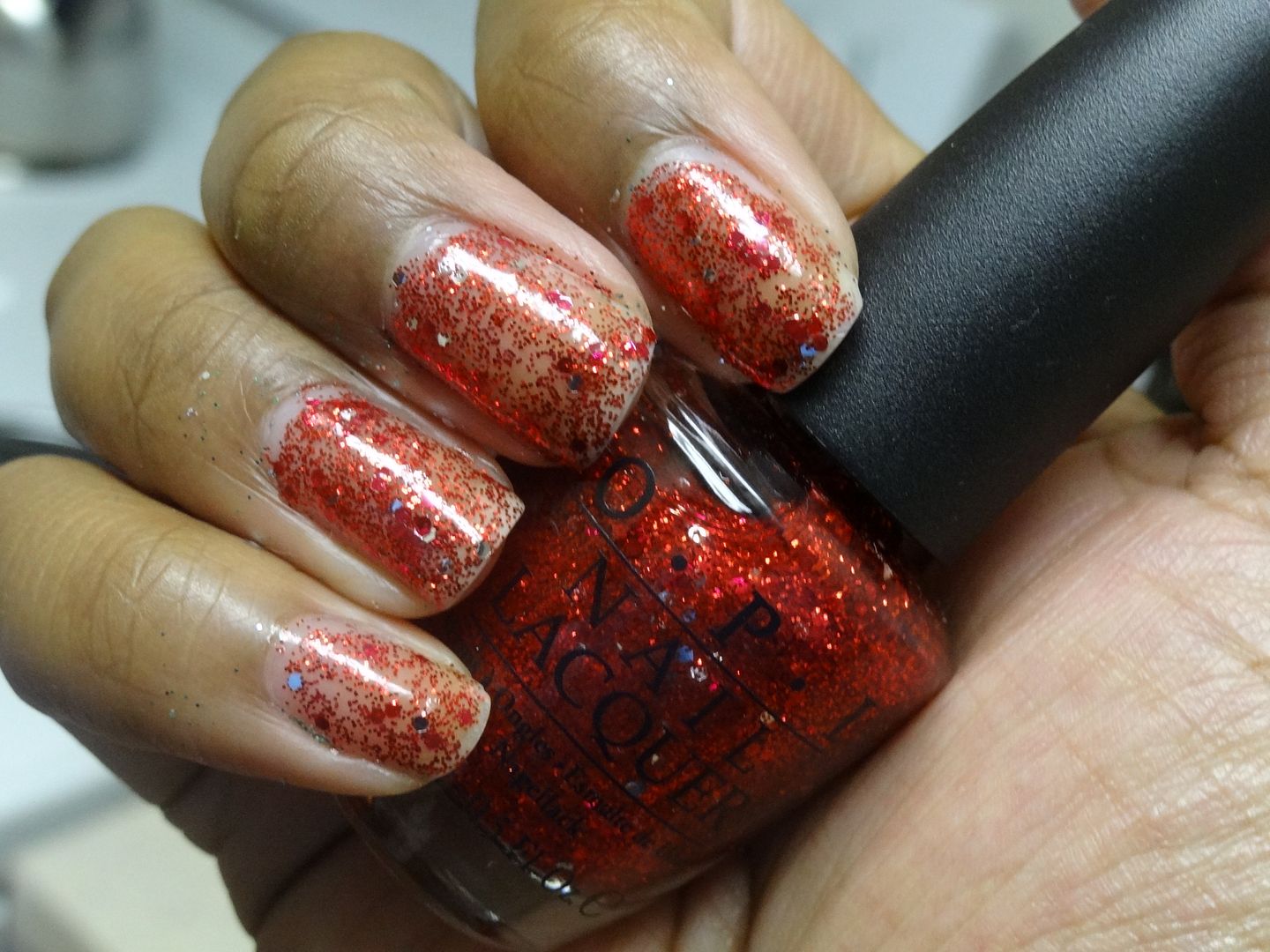 Gettin' Miss. Piggy Wit It. There goes another shade name that makes me giggle. Last but not least, GMPWI received 3 coats from me and will make a fantastic holiday color. This is red just screams "Christmas time". Swine Christmas Time. Bahahaaaa! I crack myself up.
Like all glitters, these are a pain to remove. I have long stopped complaining about glitter nail polishes simply because, I love them. Don't let the removal process of these turn you away from buying them. I do wish that they were all opaque but considering they are unique and have cool names, I can overlook the sheerness of some of 'em.
My must haves of the bunch:
-Gone Gonzo
-Rainbow Connection
-Excuse Moi!
I'm almost positive that Rainbow Connection will be the first one to sell out so if you find these, grab them with the quickness. They are in stores now.
Amor de Lacquer….the series all about nail polish and nail care! Send your requests,
suggestions and ideas to Brittany@ClumpsOfMascara.com.