Yes, I'm totally nuts for just NOW posting this but don't blame me. Okay, yes…blame me but love my anyway, kay? 8) Yay for Part II of OPI's The Muppets collection. If you missed Part 1 (The Glitters), don't forget to check it out. The other 6 siblings of the collection aren't glittery, but they are just as fantastic.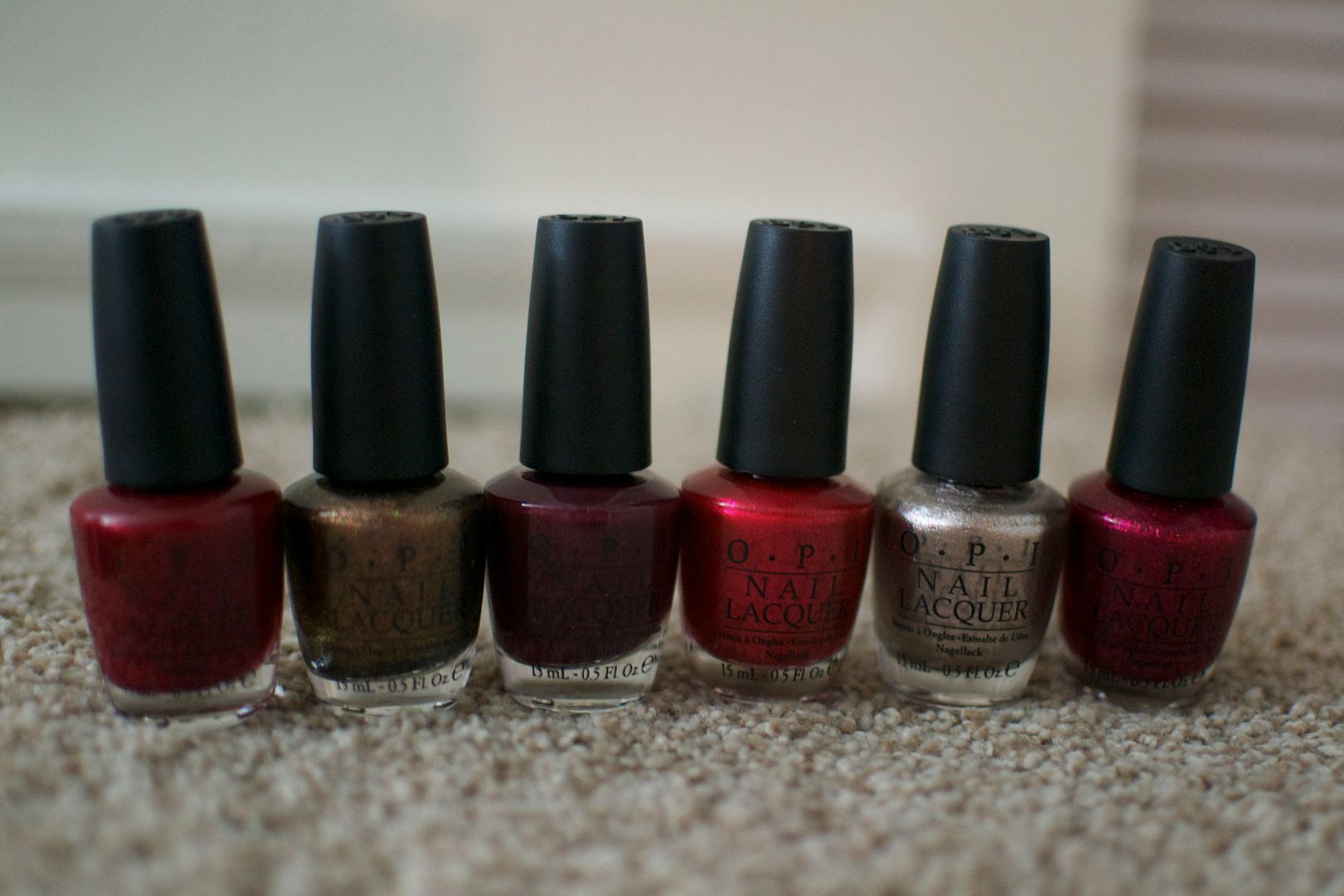 Let's take a look-see, shall we?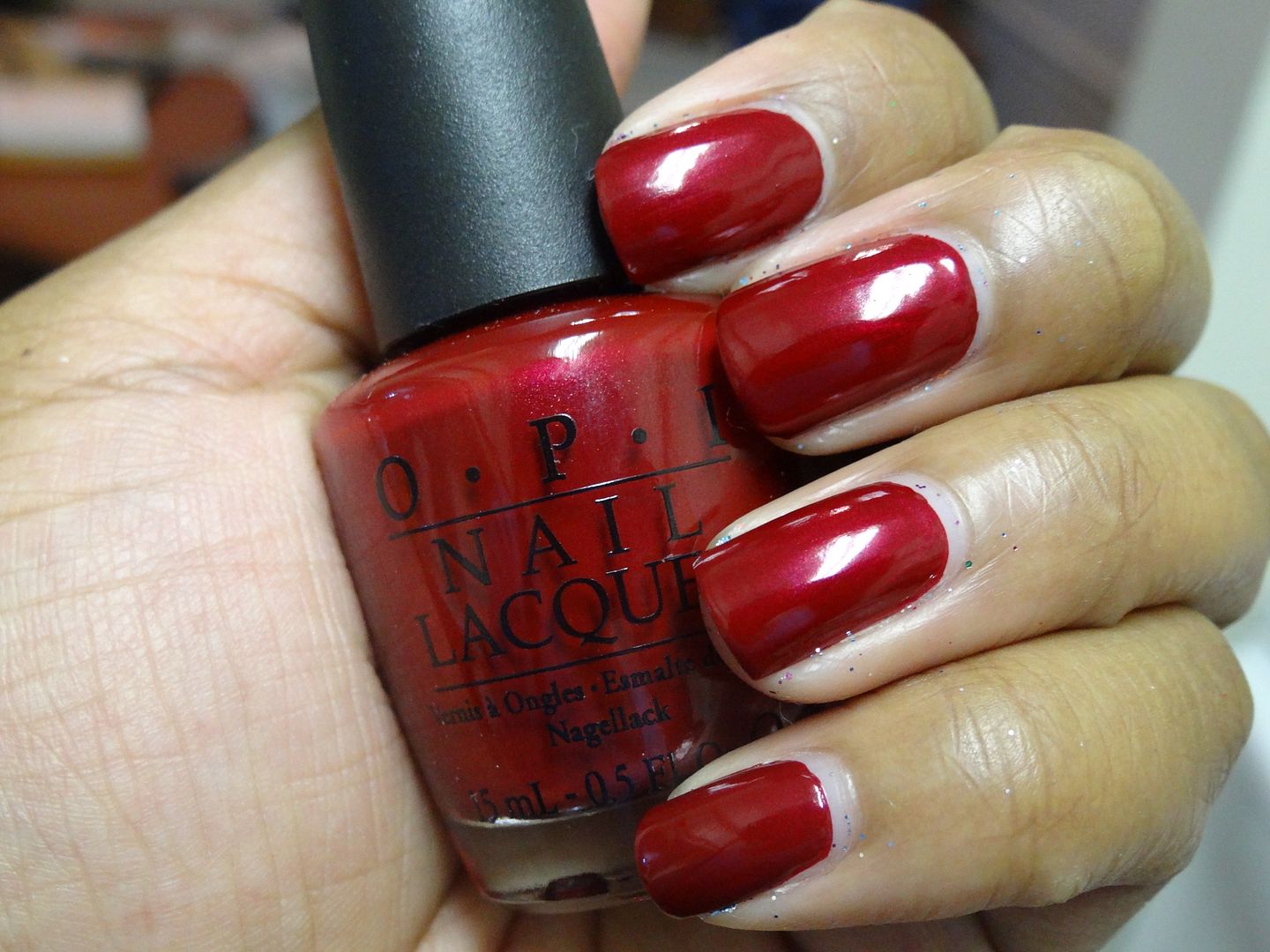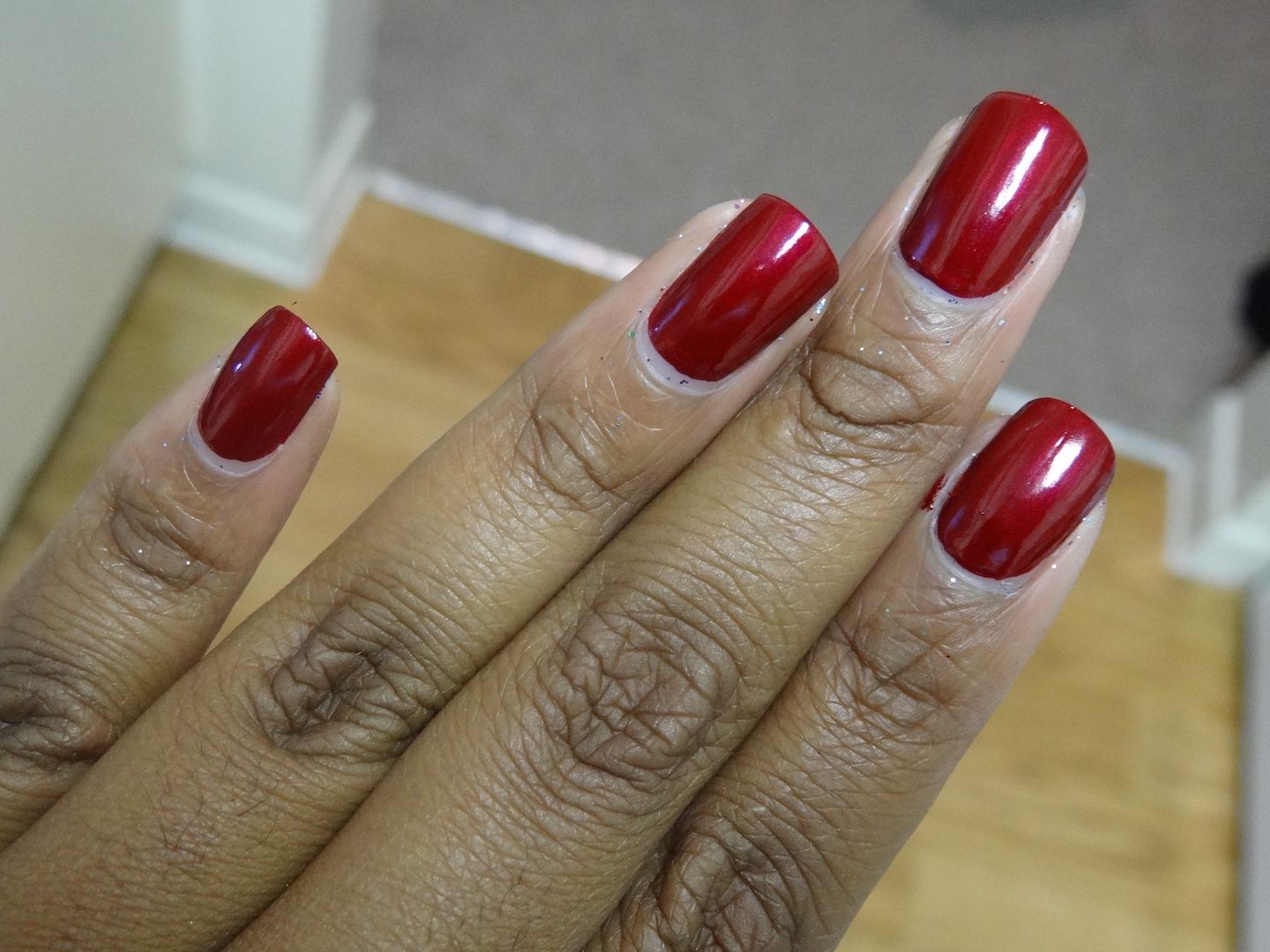 Wocka Wocka really isn't ALL that unique but it applied beautifullllly on my nails. I'm pretty sure I have a color like this but I can't put my finger on why I'm so attracted to this deep berry. It is absolutely gorgeous.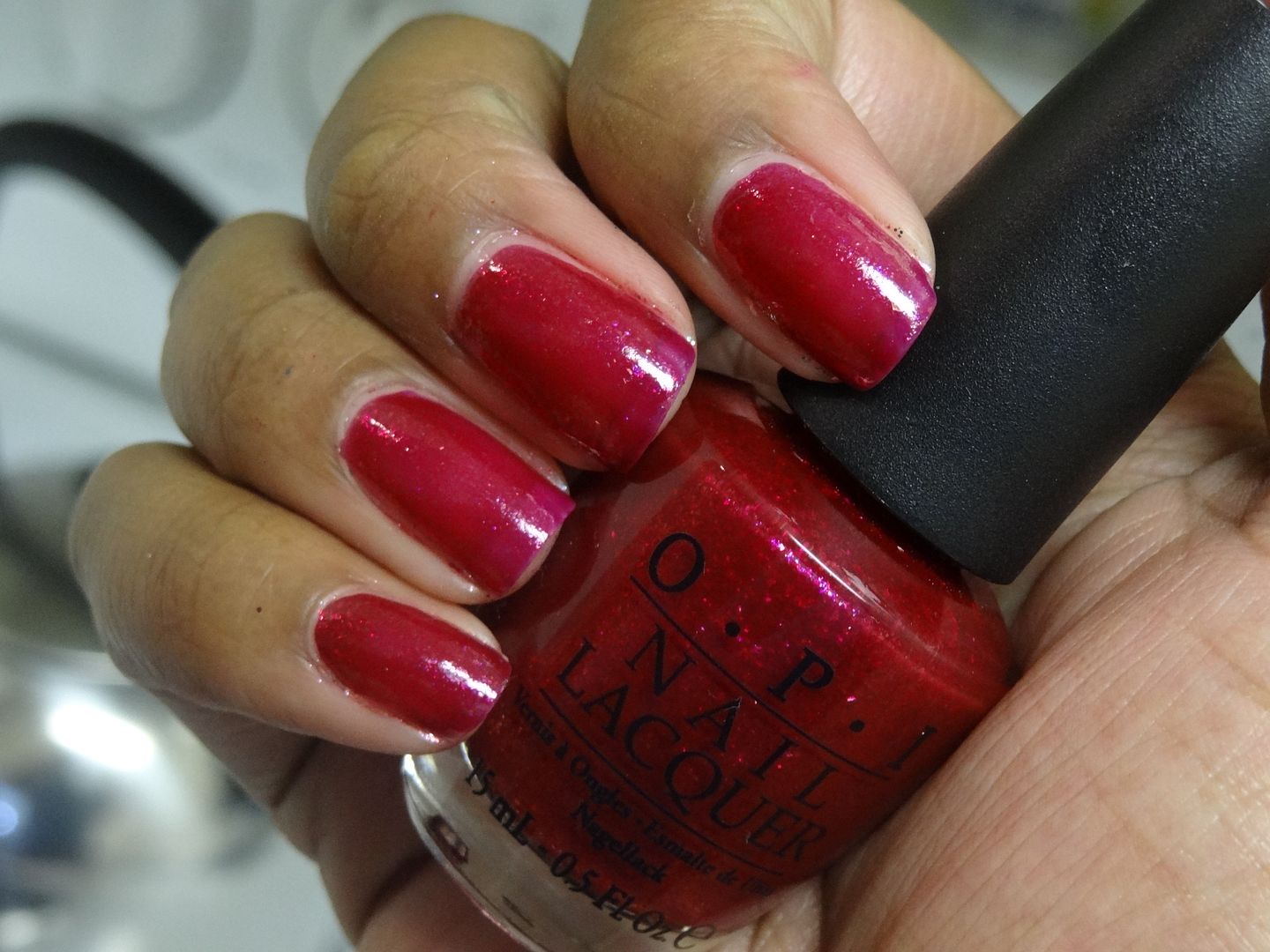 Meep Meep Meep is a beautiful fuchsia that has flakies in it! I love spotting flakies in polish. They are so totally rare. This, of course, makes Triple M and a triple threat. It's a bright fuchsia that has a darling name AND contains flakies. Ooooh yeah.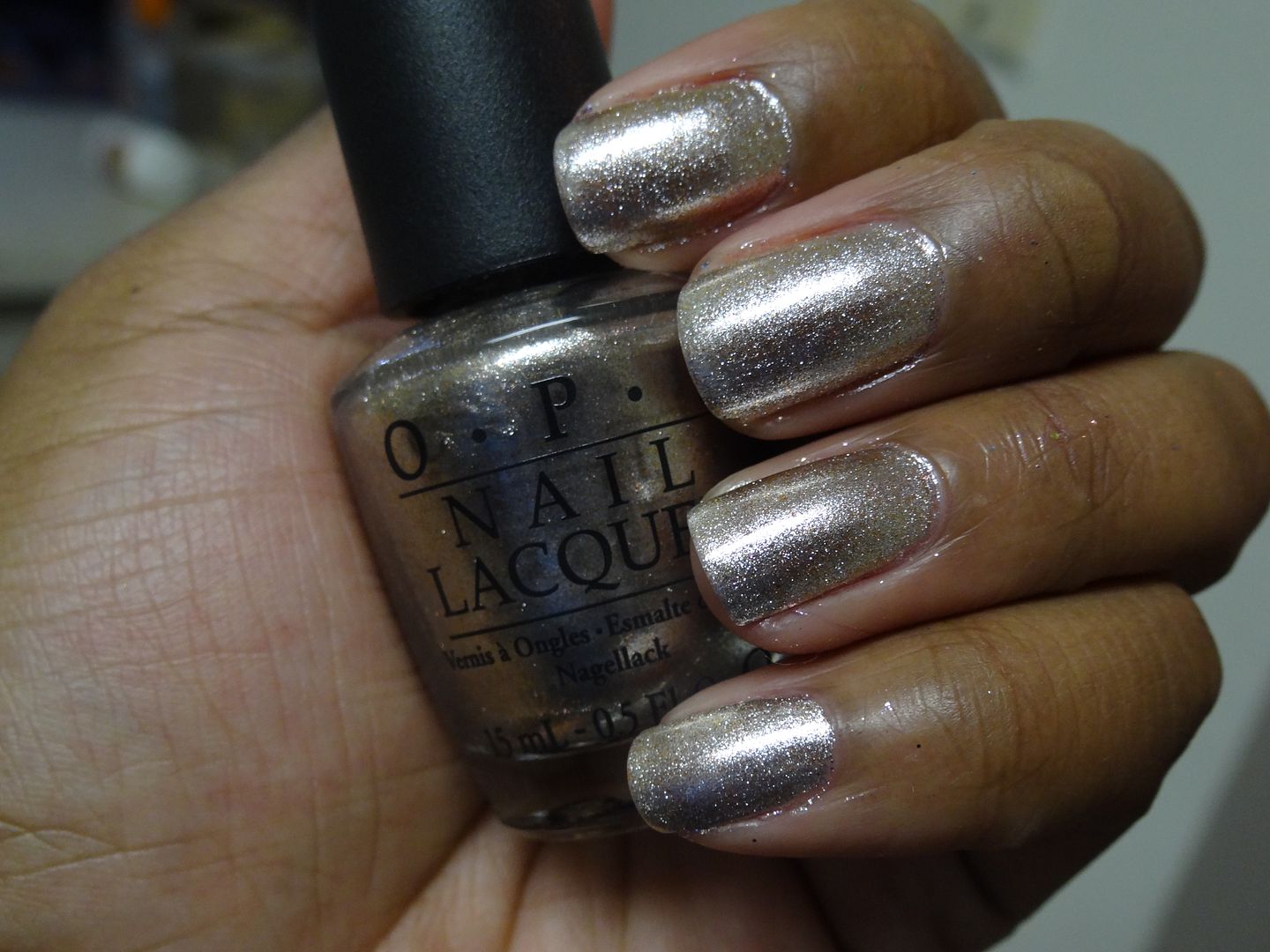 Designer…De Better looked to be your average silver foil-y polish but a closer look makes it appear as if a little cinnamon was sprinkled in that silver formula. I was quick to write this off as an average silver polish but it's actually quite fantastic.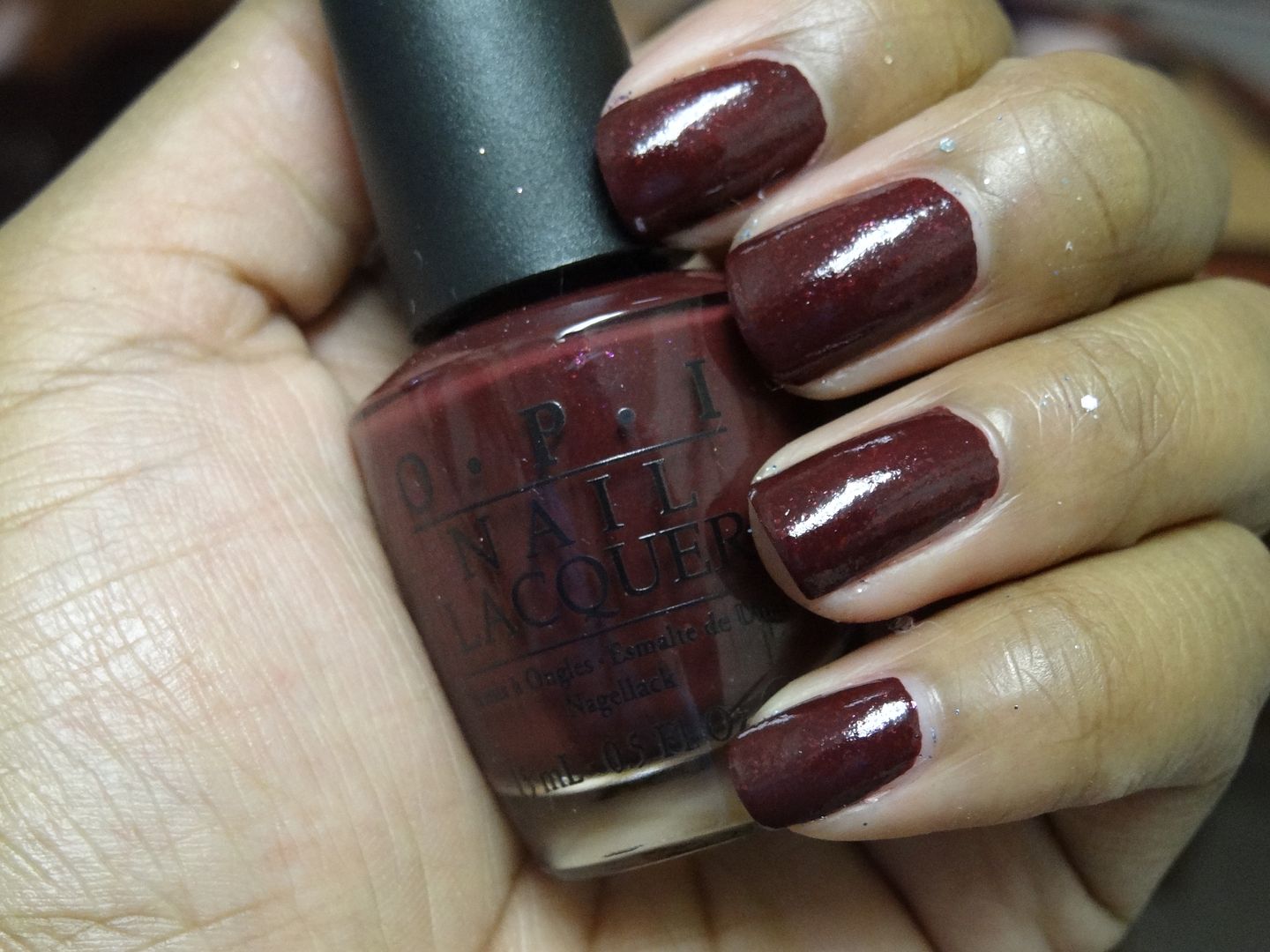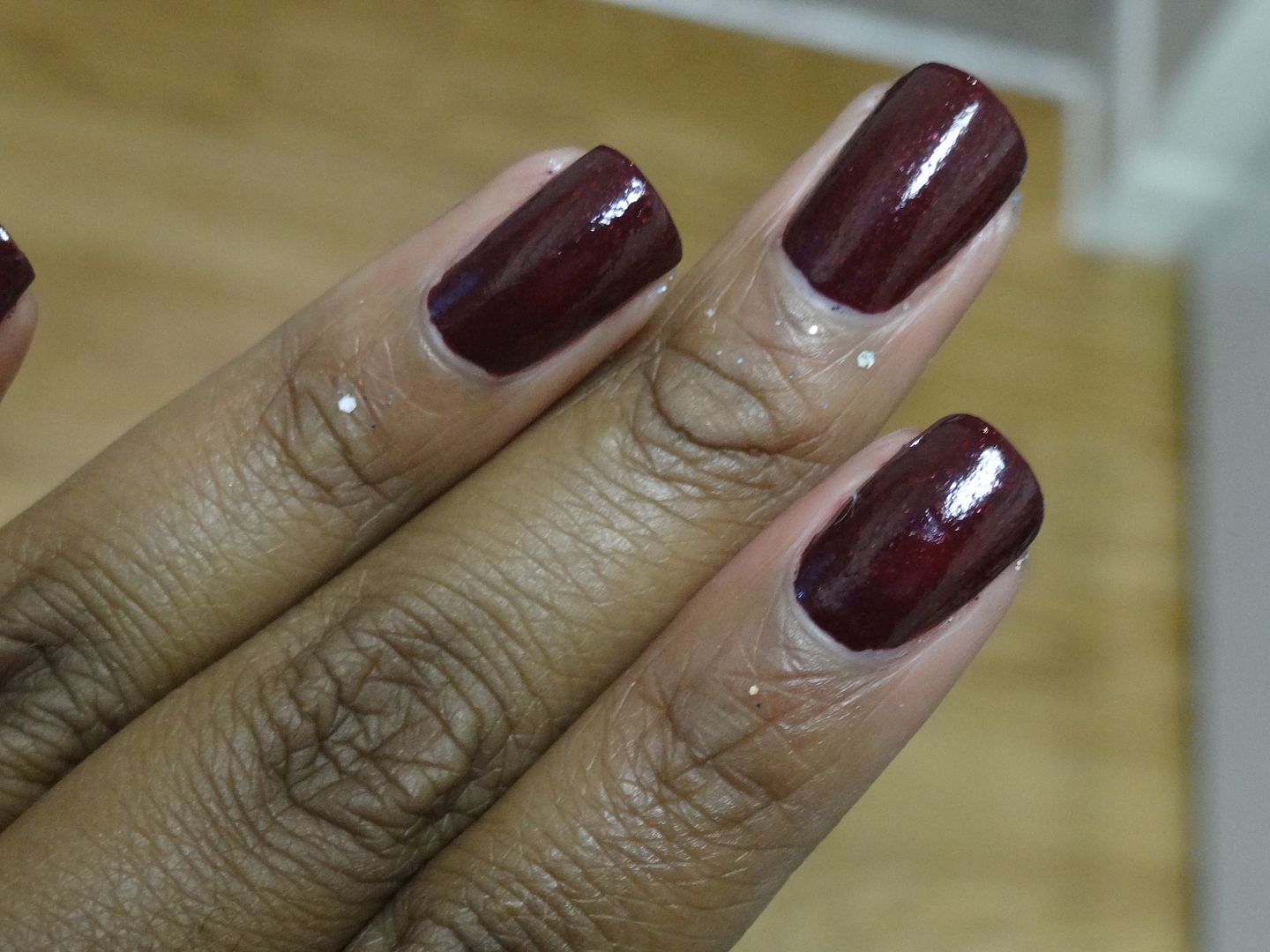 Pepe's Purple Passion. Never mind that I had to do a Google-search to see who Pepe actually was. Known as The Muppet's Prawn, Pepe used to be a chef until he was mistaken for a meal. Hilarious, right? This shade definitely does Pepe justice. Like Meep Meep Meep, this dark purple will be my Vamp Shade of the Season. Flakies pretty much make everything better.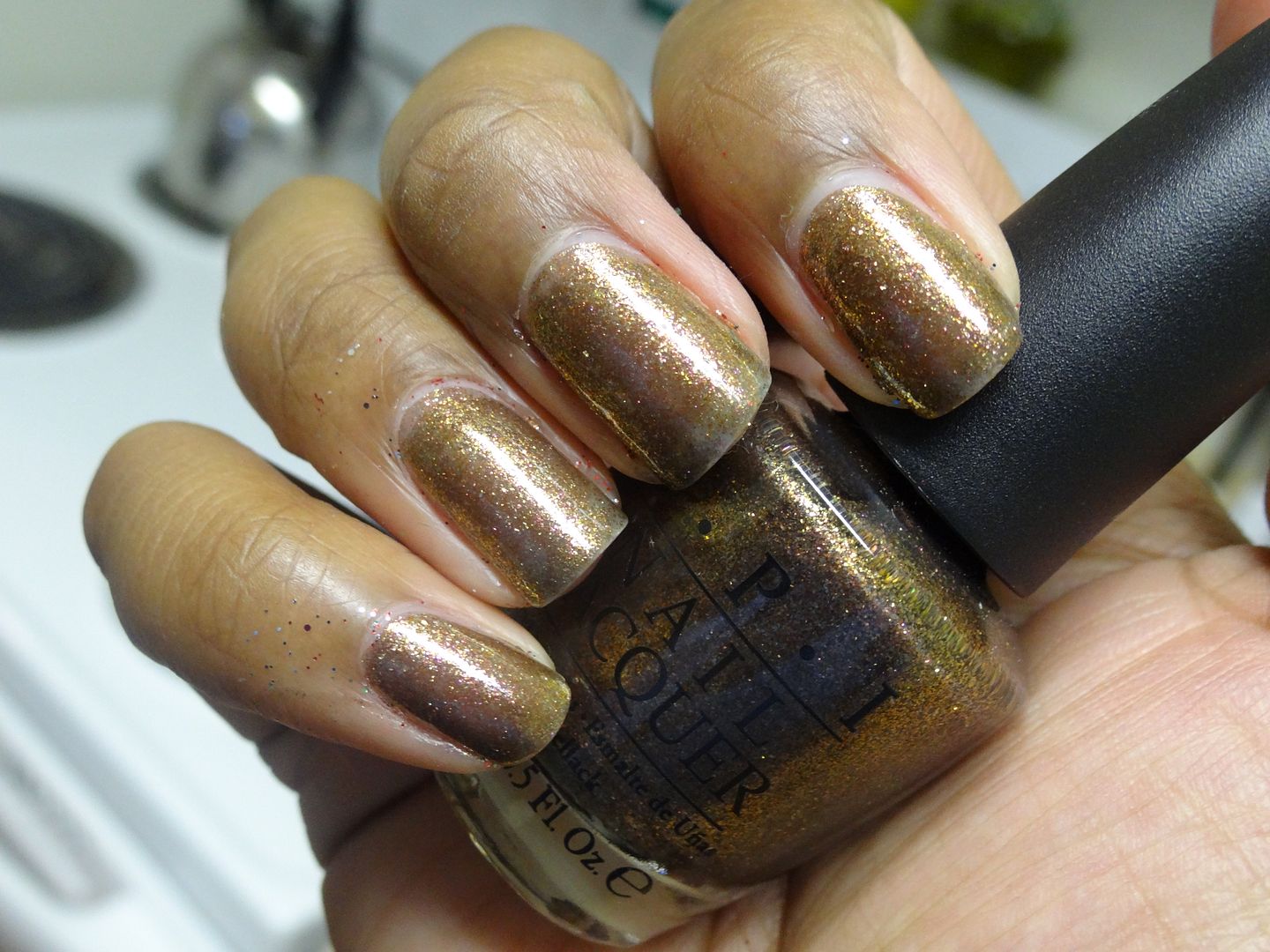 Warm & Fozzie. Despite not remembering much about The Muppets, I do remember Fozzie. What a cutie pie that guy is. This shade is SO him. This metallic copper actually really compliments my complexion.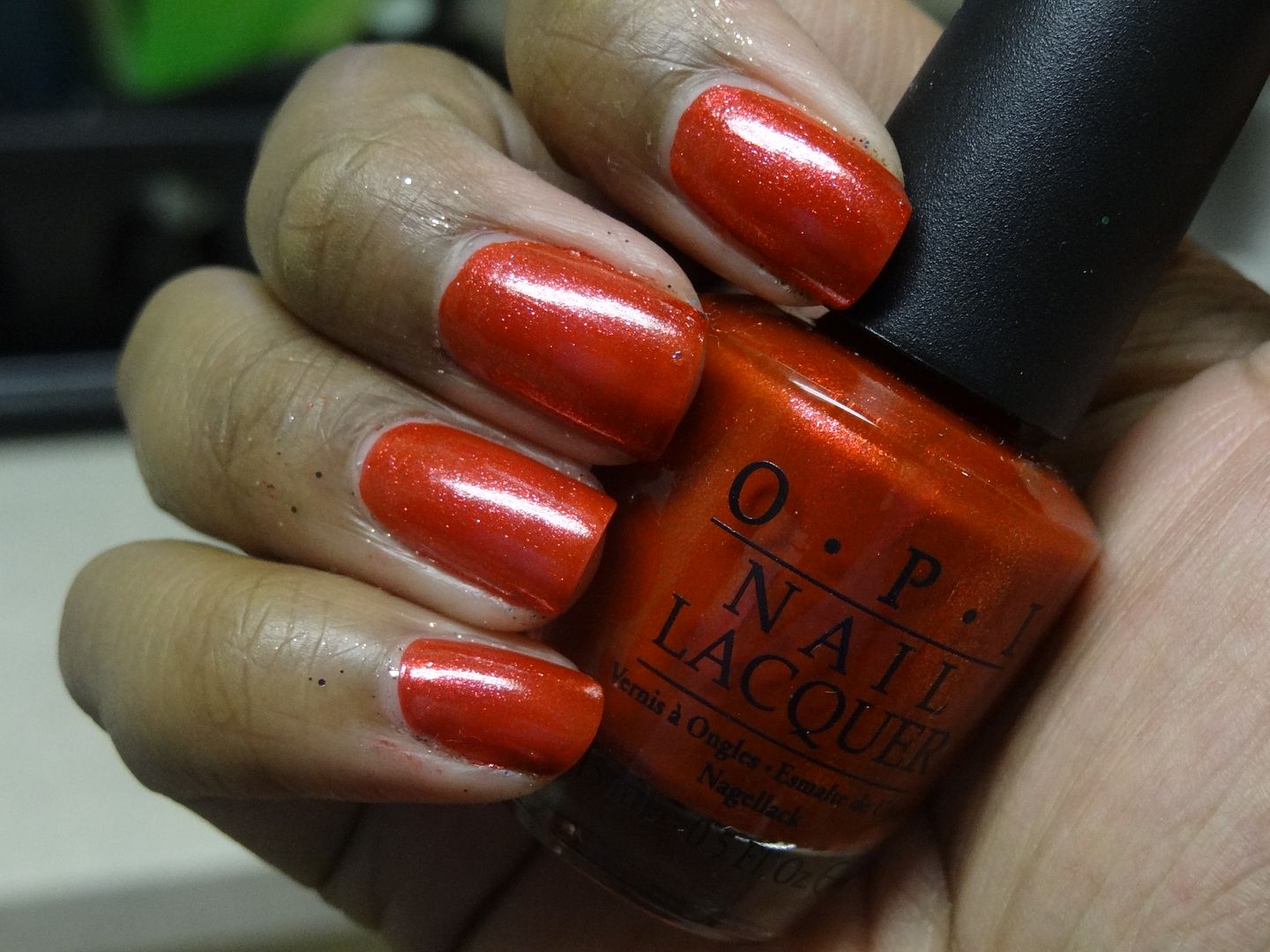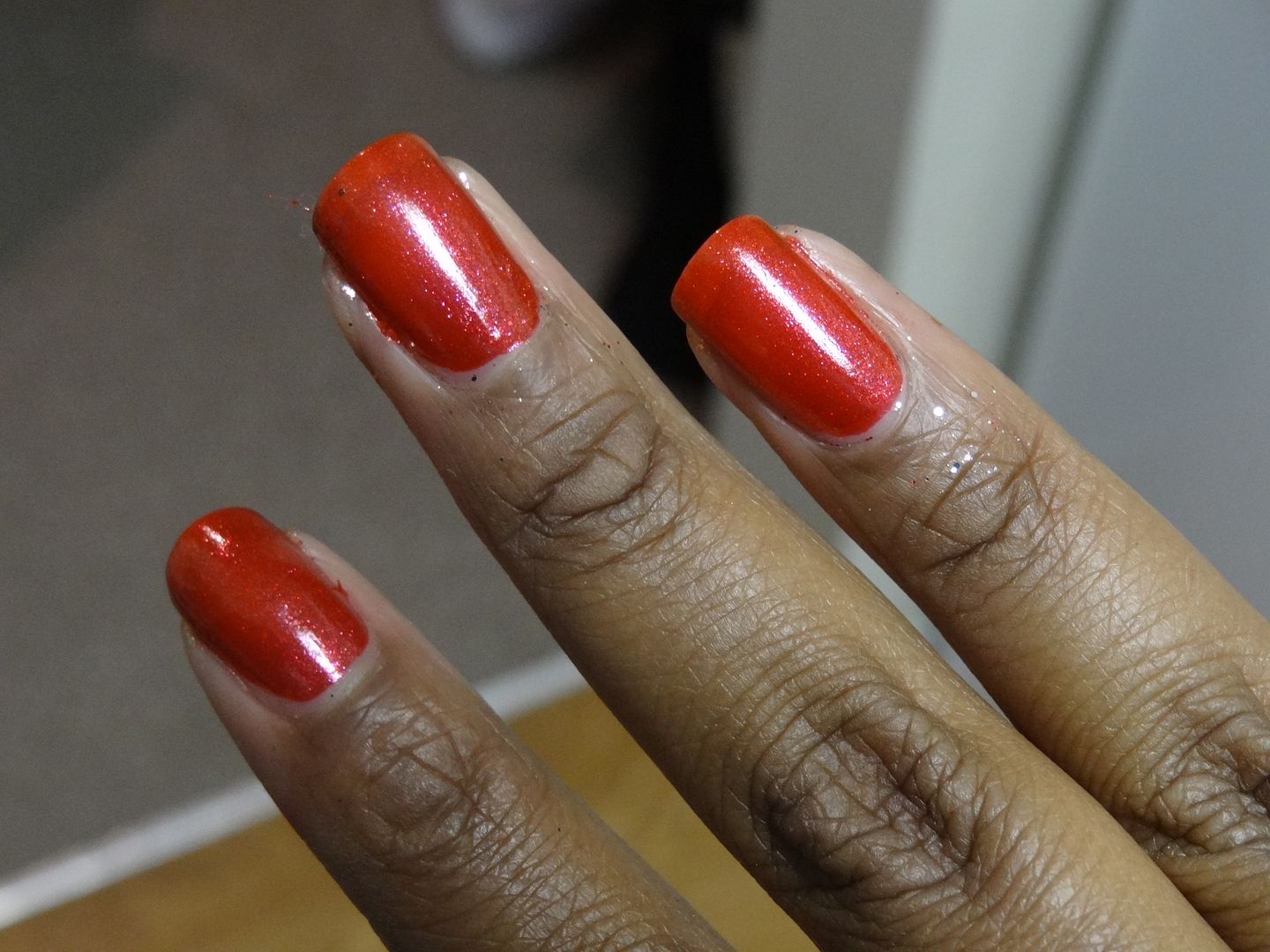 Animal-istic. LOL @ how Animal's name is Animal. That just cracks me up. This bright red contains a few specks of glitter. It's really nothing out of the ordinary which is a shame because Animal is one unique dude.
Being the glitter lover that I am, I , of course love the glitters most from this 12-piece collection, but if I had to choose some must haves from these babies, they would be:
-Wocka Wocka Wocka: I just can't explain how beautiful this is. You may have a dupe in your collection, but with a name like this Wocka times 3, you just HAVE to have this one.
–Warm & Fozzie: Chances are you don't have a polish like this in your collection. It's so cool!
–Meep Meep Meep: It's a red polish with flakies. Enough said.
Got your eyes on any of 'em?