OPI has a new collection for us, y'all! You've heard of hip hop artist Nicki Minaj, haven't you? Please tell me you have. I live under a pop culture rock and know about her, so surely you do too. I can't say much for her music (I don't listen to much hip hop these days) but when it comes to fashion, she certainly is out there. And in a good or bad way depending on who you're talking to. Either way, her nail polish collection is pretty stellar.
Pink Friday is a bubblegum pink that ain't my kind of pink but I love how opaque and rich it is. It is definitely a Pepto Bismol shade of pink. I don't know what it is about me and pastel pinks but man, I just can't get down with 'em.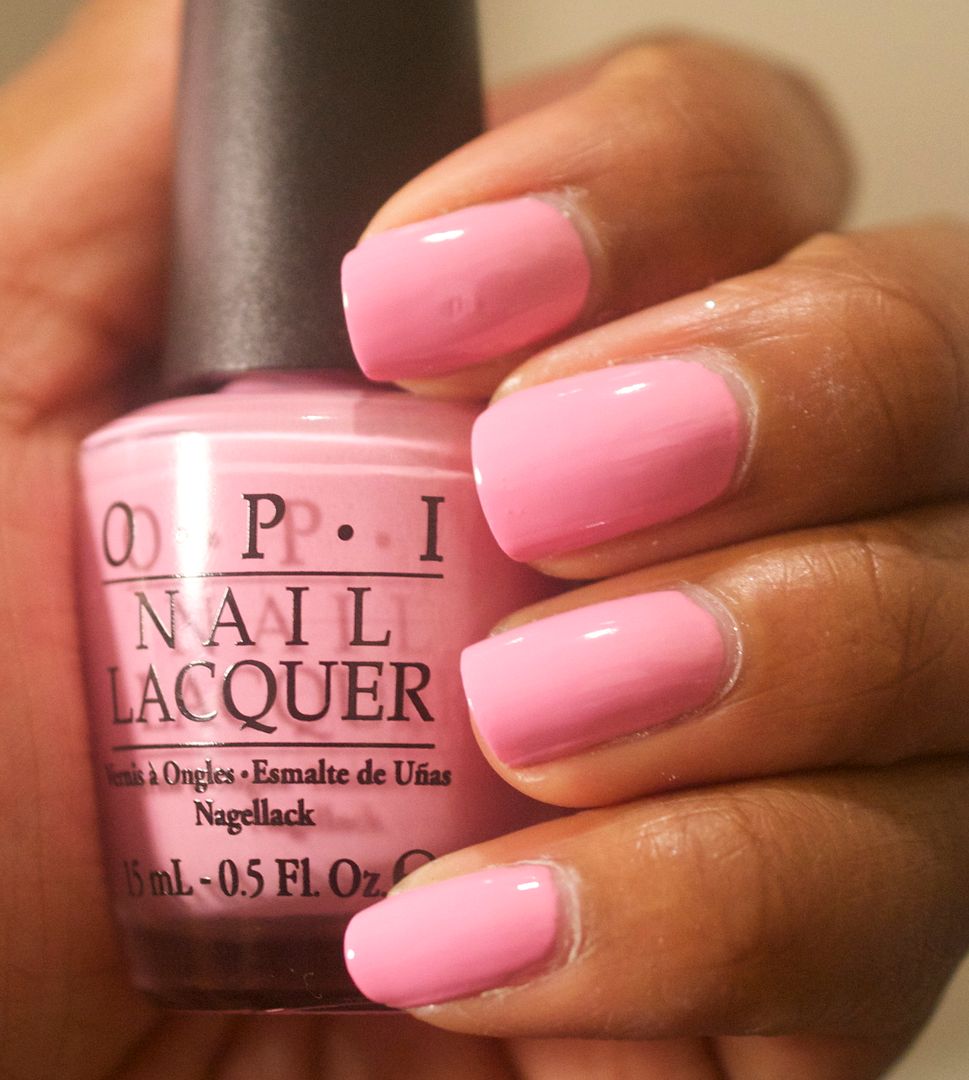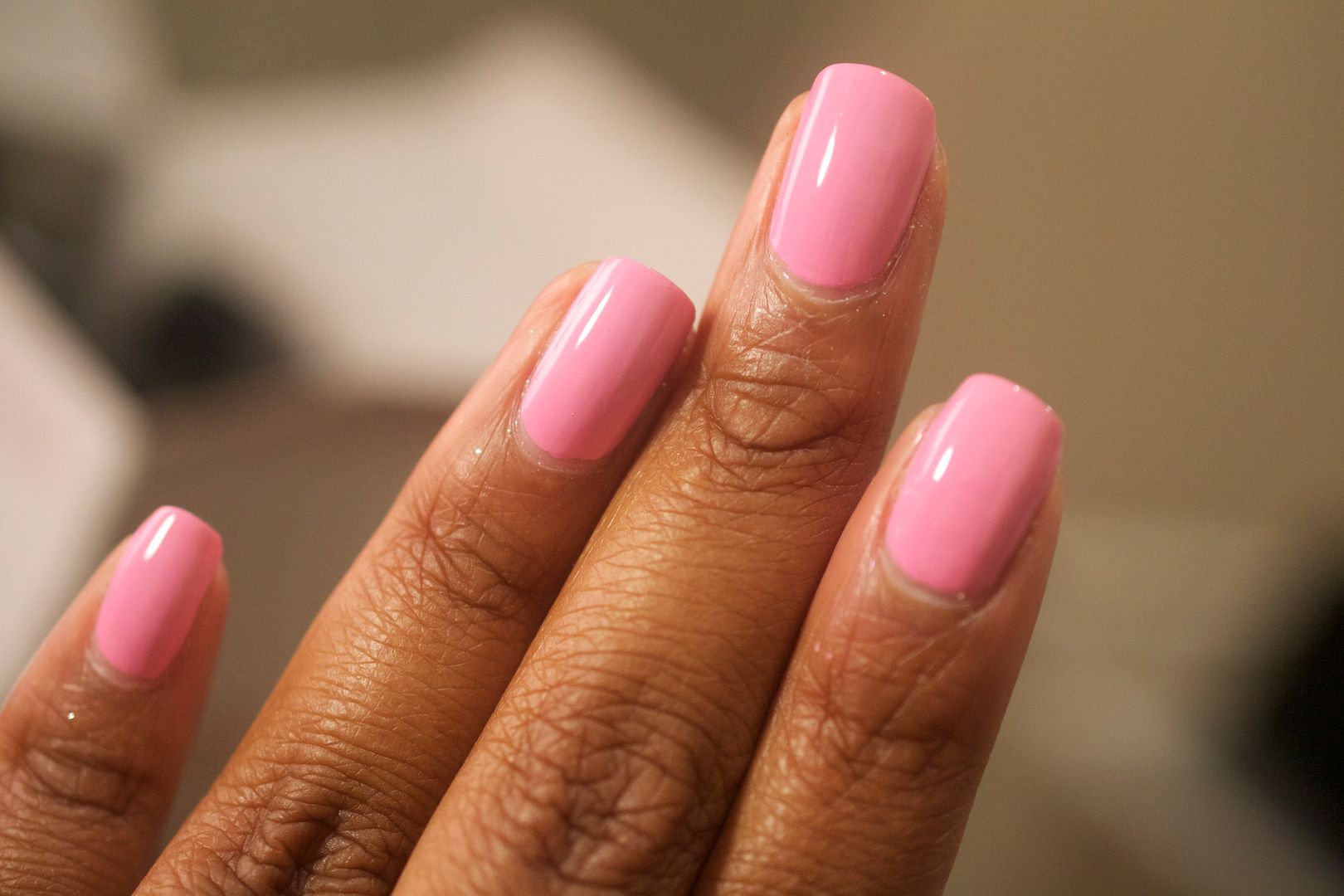 Metallic Life is a charcoal sparkle that I really really like. It is opaque at 2 coats but I pushed a third just for fun. It has hexagon and micro glitters and it's definitely a unique black nail polish. I like!
Fly is some kind of aqua, baby. Gorgeous! Just gorgeous! But have you ever seen an aqua polish that you didn't like? Fly is no different. It is just creamy and applies beautifully. My camera couldn't capture just how bright it is but it is awesoooome.
Did It On 'Em reminds me so much of OPI Fiercely Fiona from the Shrek collection only it is a little lighter and isn't as opaque. It's still a beautiful lime and a great addition to your collection if you don't already have something similar.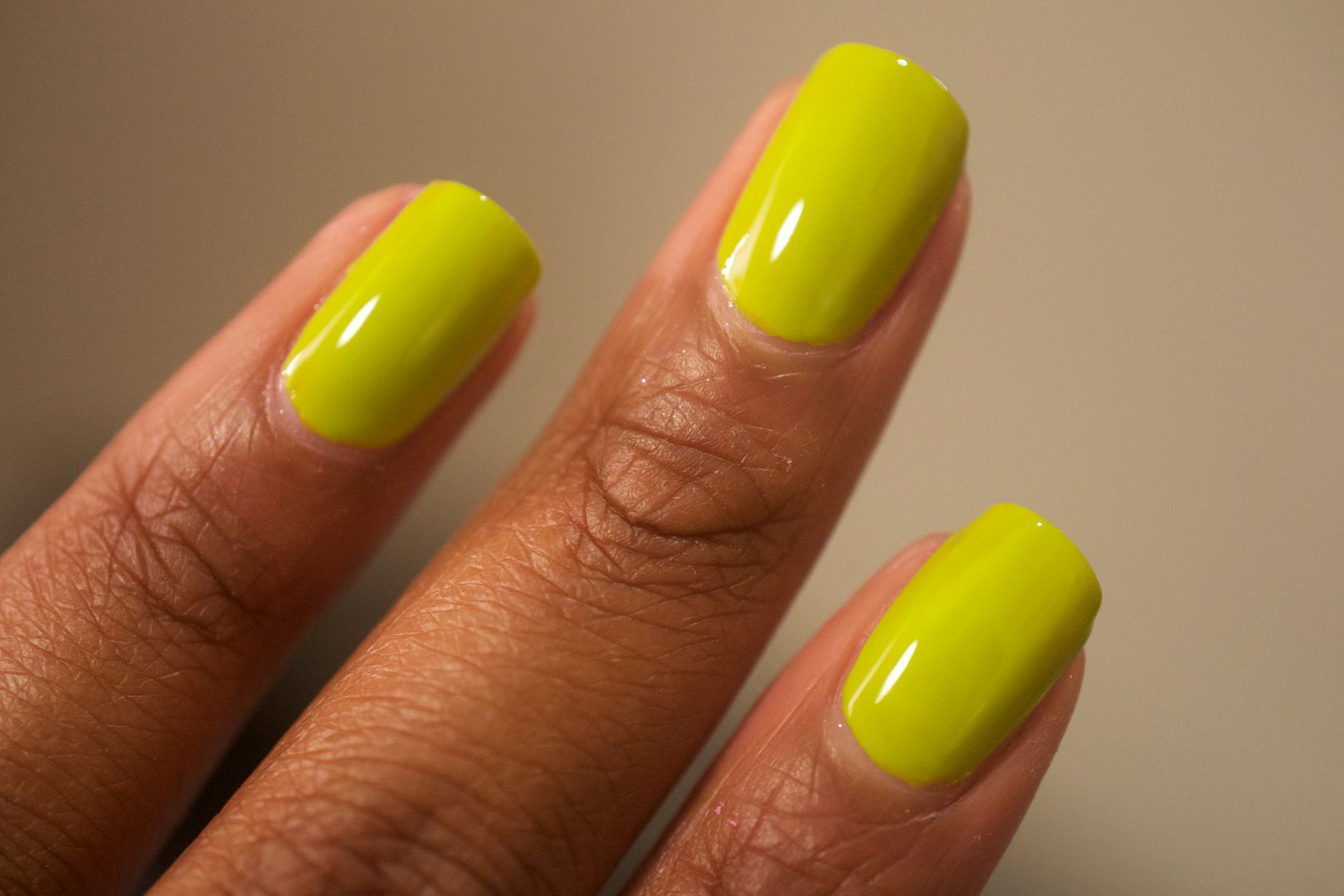 Save Me is a silver rainbow glitter that is complete with something we don't see a lot of…..bar glitters! I actually really like how this looks solo.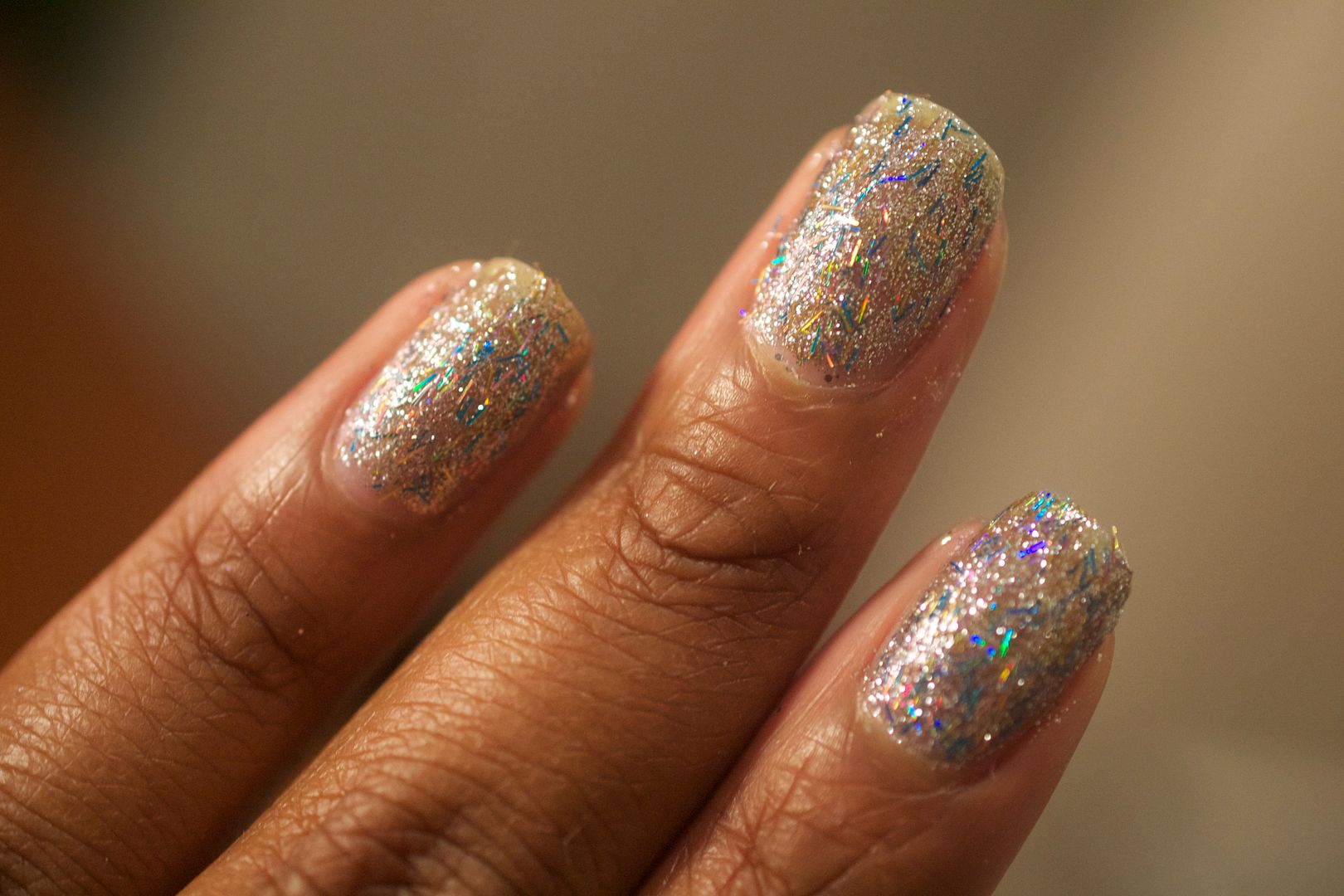 It doesn't look half bad layered on Did It On 'Em either.
Super Bass Shatter kinda surprised me. For several reasons. For one, it was a bit surprising to see a crackle polish in this collection considering crackle polishes are like so totally last season. Aaaand, it also surprised me because it's a darn good purple crackle polish. I love how it looks over Fly!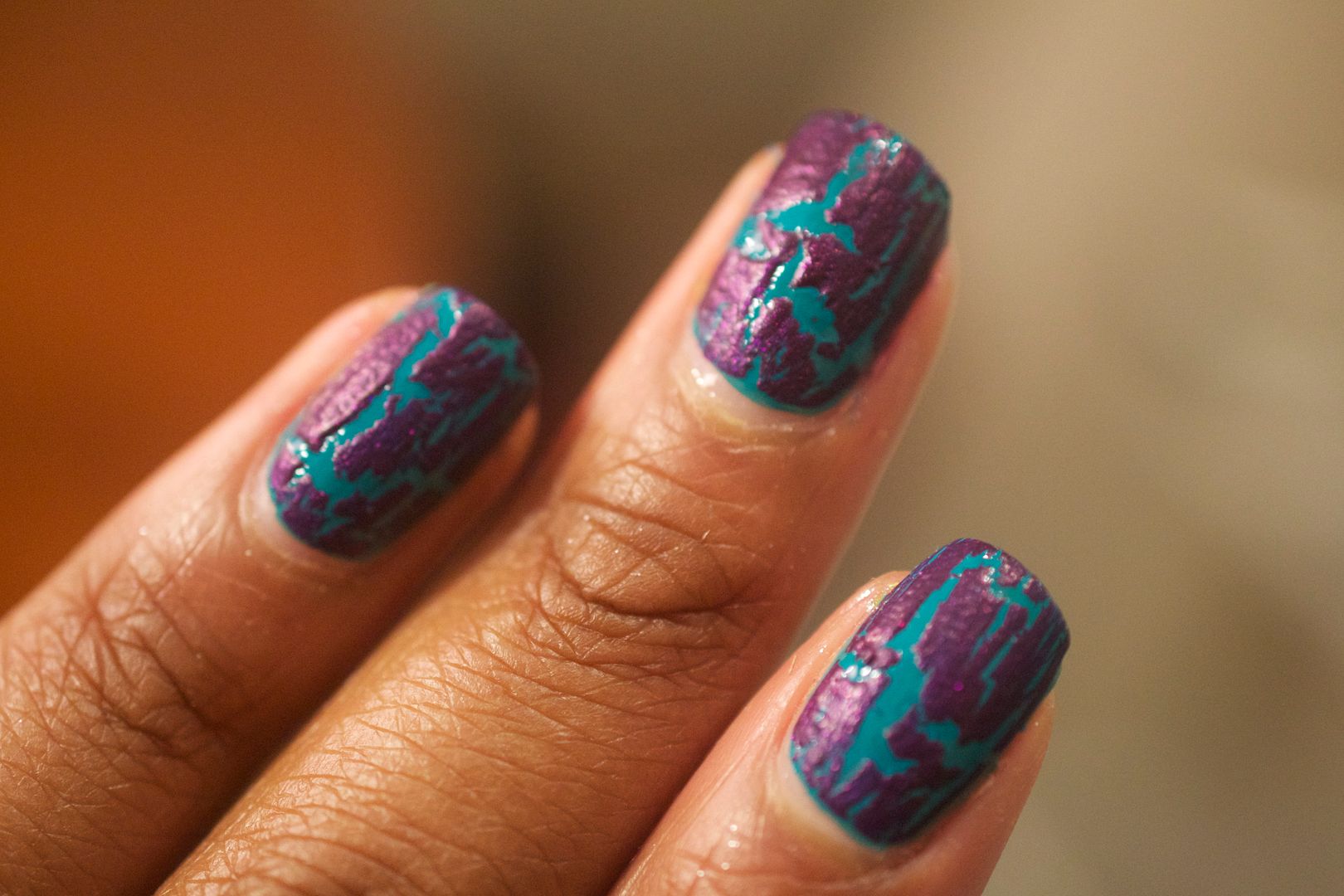 Must Haves:
-Did It On 'Em. Only if you don't have a similar shade.
-Save Me is a really cool looking glitter. Definitely one that you want to add to your collection.
This collection was nice. Somehow I expected a little "more" since Nicki Minaj's personality and fashion sense is waaaay over the top. Still. Not the worst celebrity collaboration I've ever seen but not the best either. I kinda dug OPI's Katy Perry collection over this one. Formula-wise, I didn't have a problem with any of 'em.
Are you a Nicki Minaj fan? Love any of those colors?
Amor de Lacquer….the series all about nail polish and nail care! Send your requests,
suggestions and ideas to Brittany@ClumpsOfMascara.com.