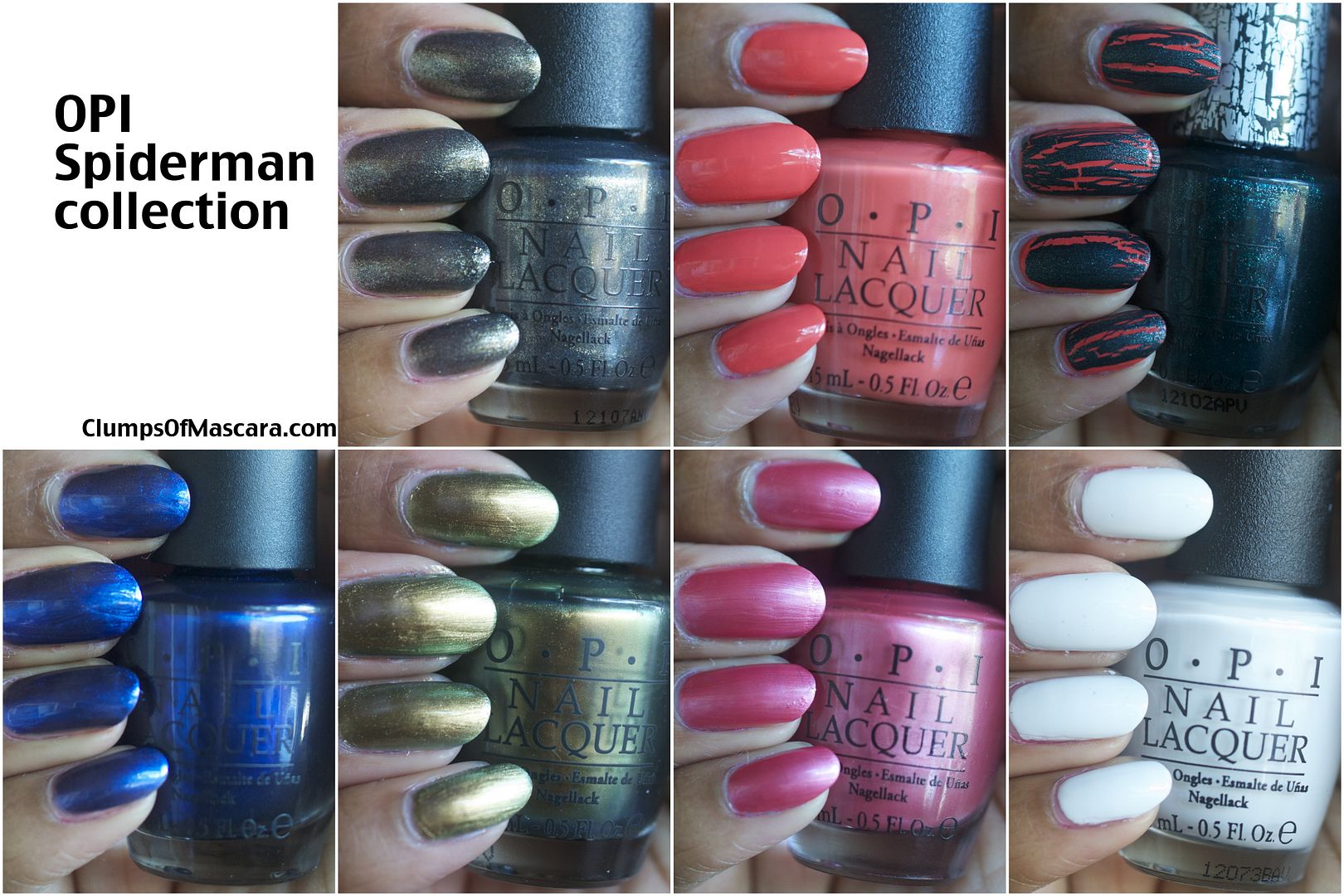 In celebration of Sony Picture's The Amazing Spider-man, OPI is gracing us with a Spiderman collection. The film hits theaters nationwide in 3D on July 3, 2012. I'm pretty sure Esposo will be dragging me along to see it. Not that I'm complaining. I really enjoy comic-book inspired action films even though I've never read the actual comic books. This collection ain't what I pictured in my head when I first heard about a Spider-man collection. Which, I suppose, is a good and bad thing.
Number One Nemesis is a greenish olive-y looking grey. It's between a foil and glass fleck and does quite the shimmer action when it hits the light.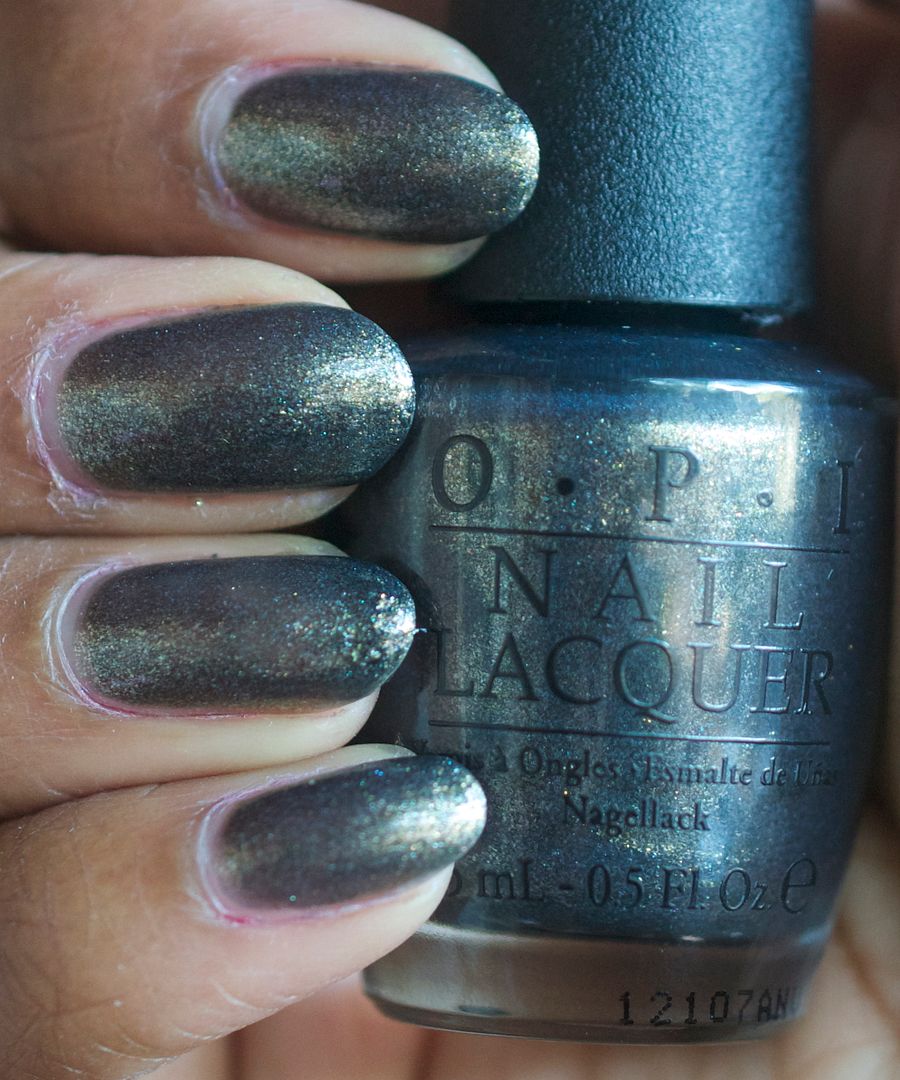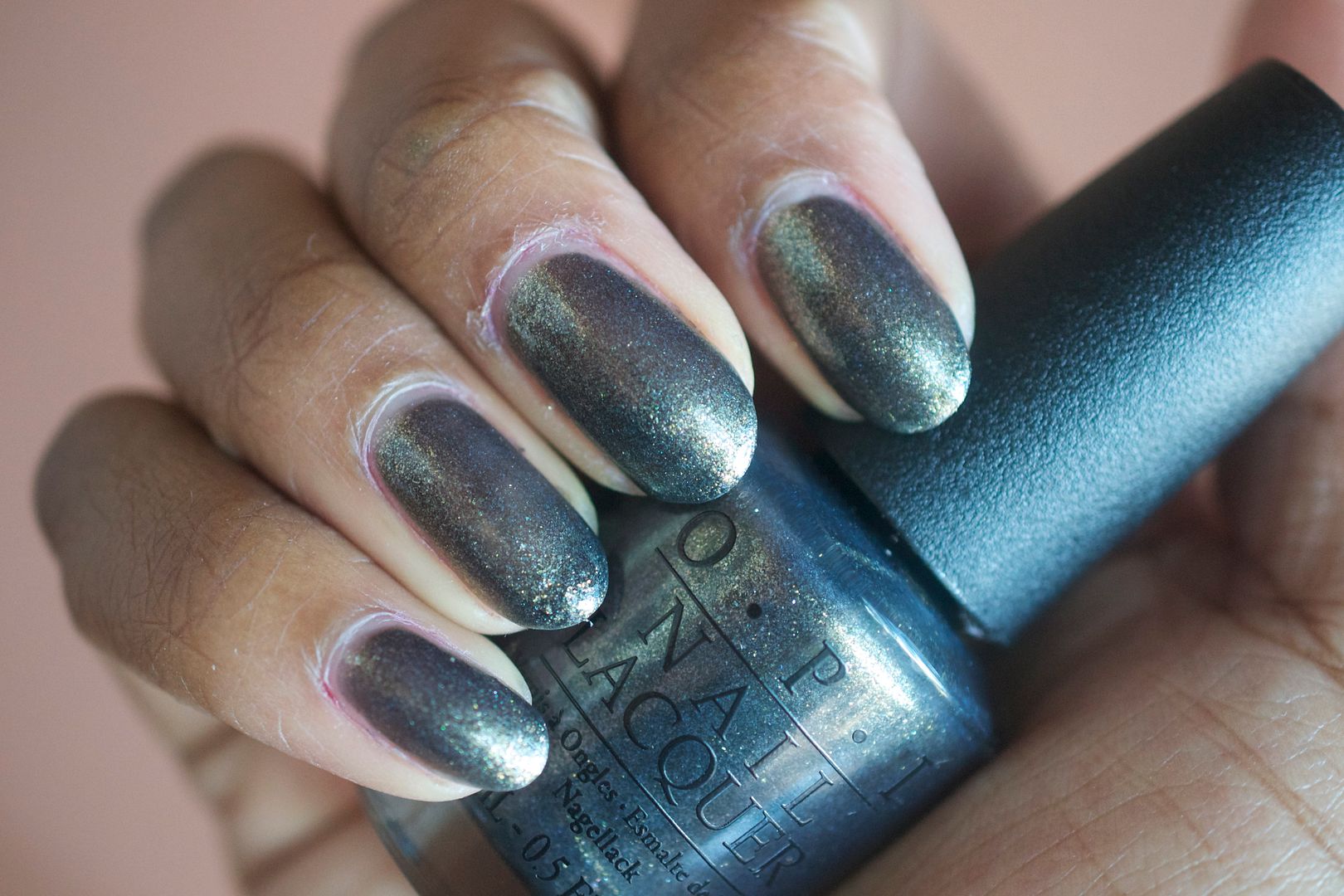 Call Me Gwen-Ever is a creamy and dusty orange. It's attractive but I've seen plenty of oranges like this. And it's such an interesting shade to have a Spider-man nail polish collection. Or is it just me?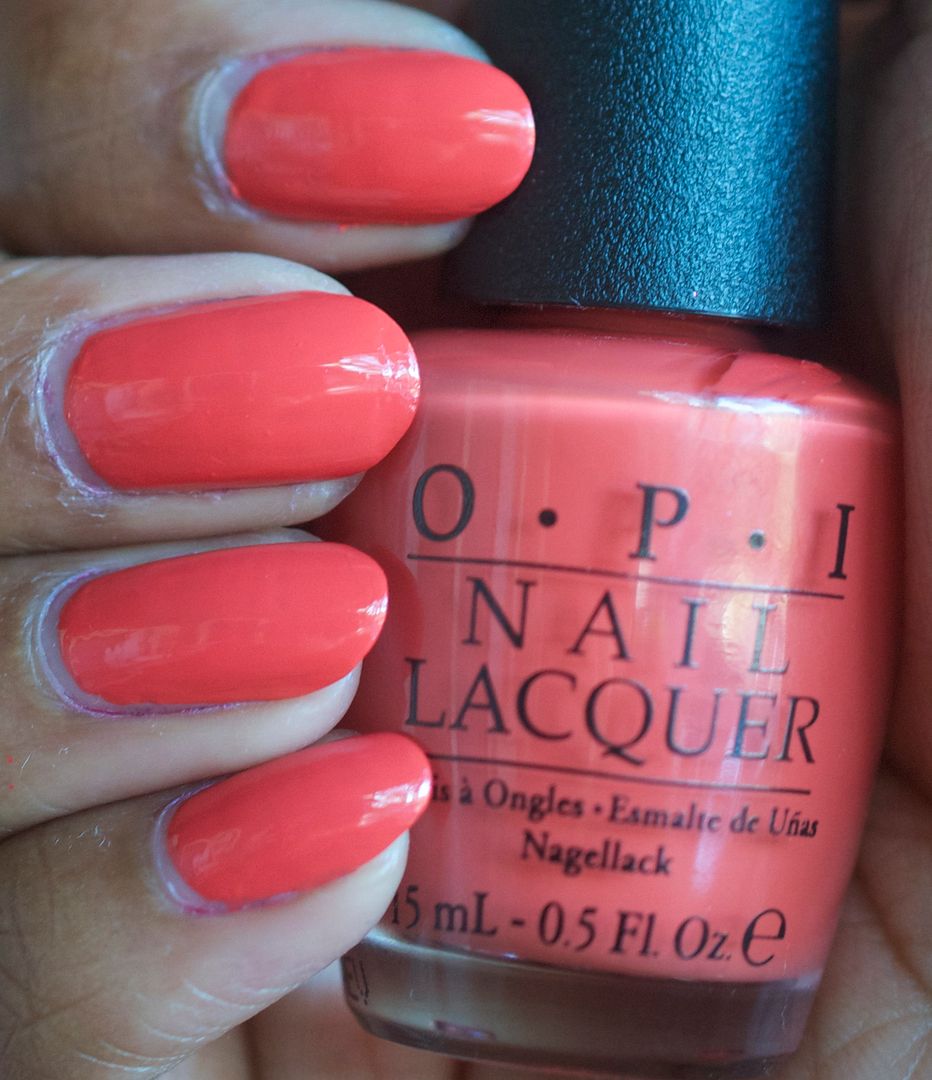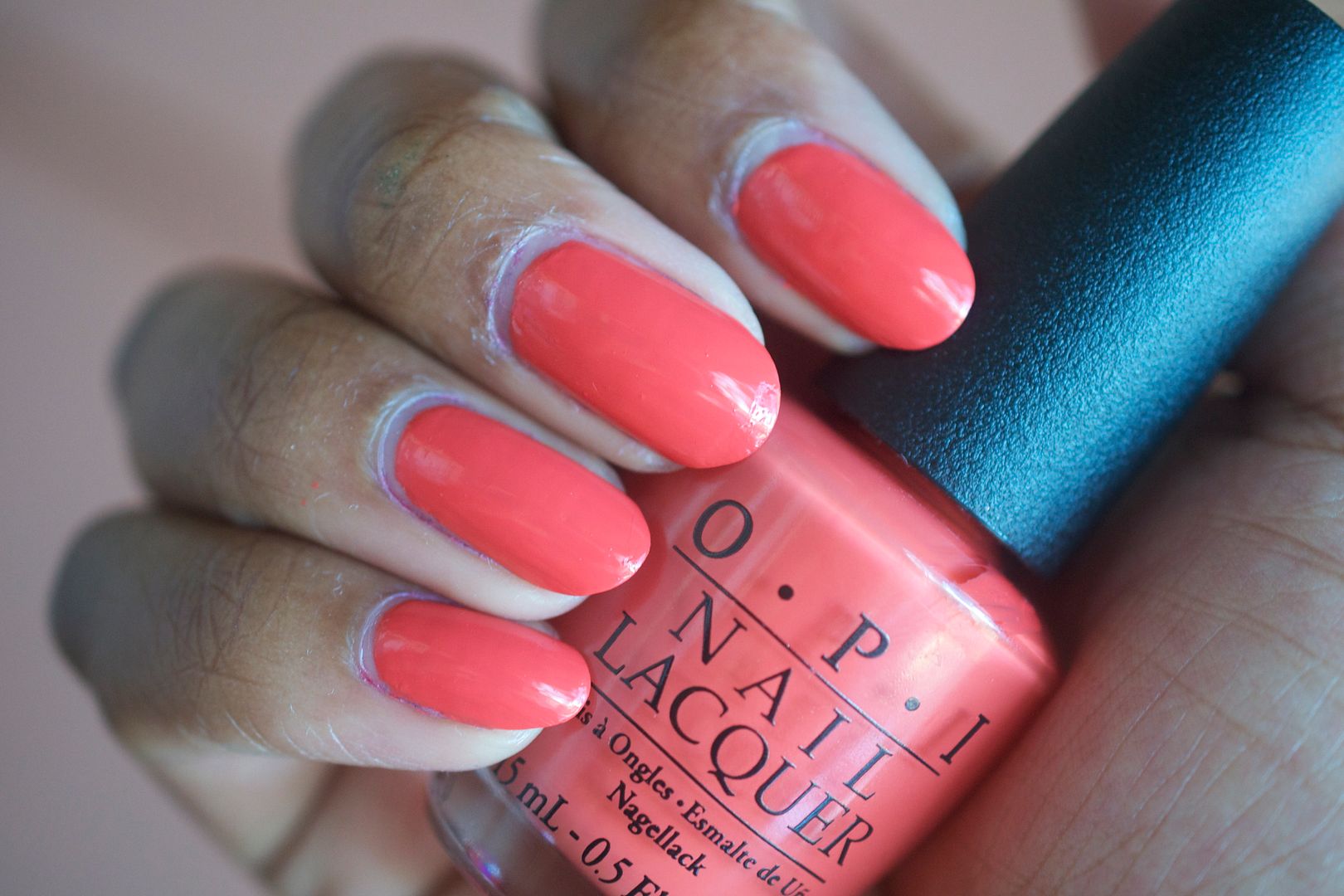 Into The Night is a midnight blue. Very Spider-man-ish. It's a frost so application can be tricky but a good 2 even coats should set it straight.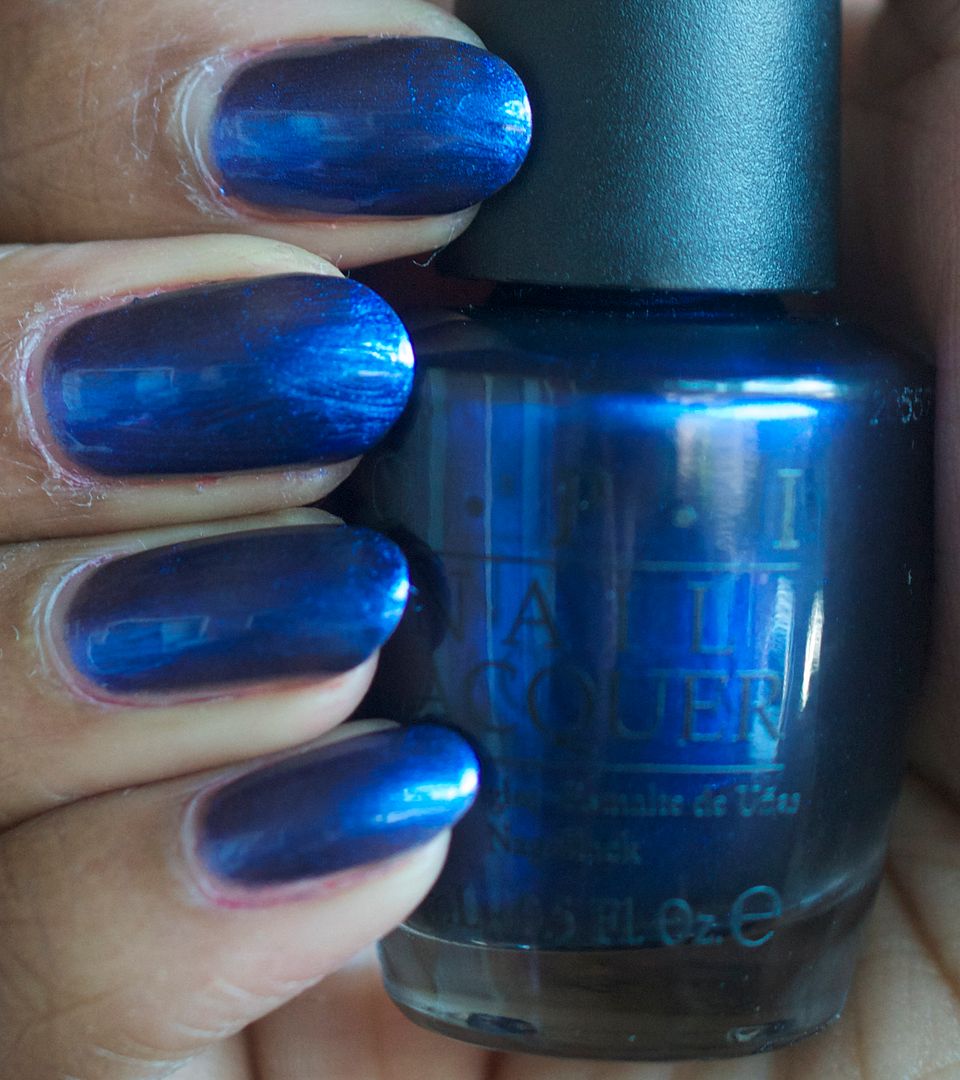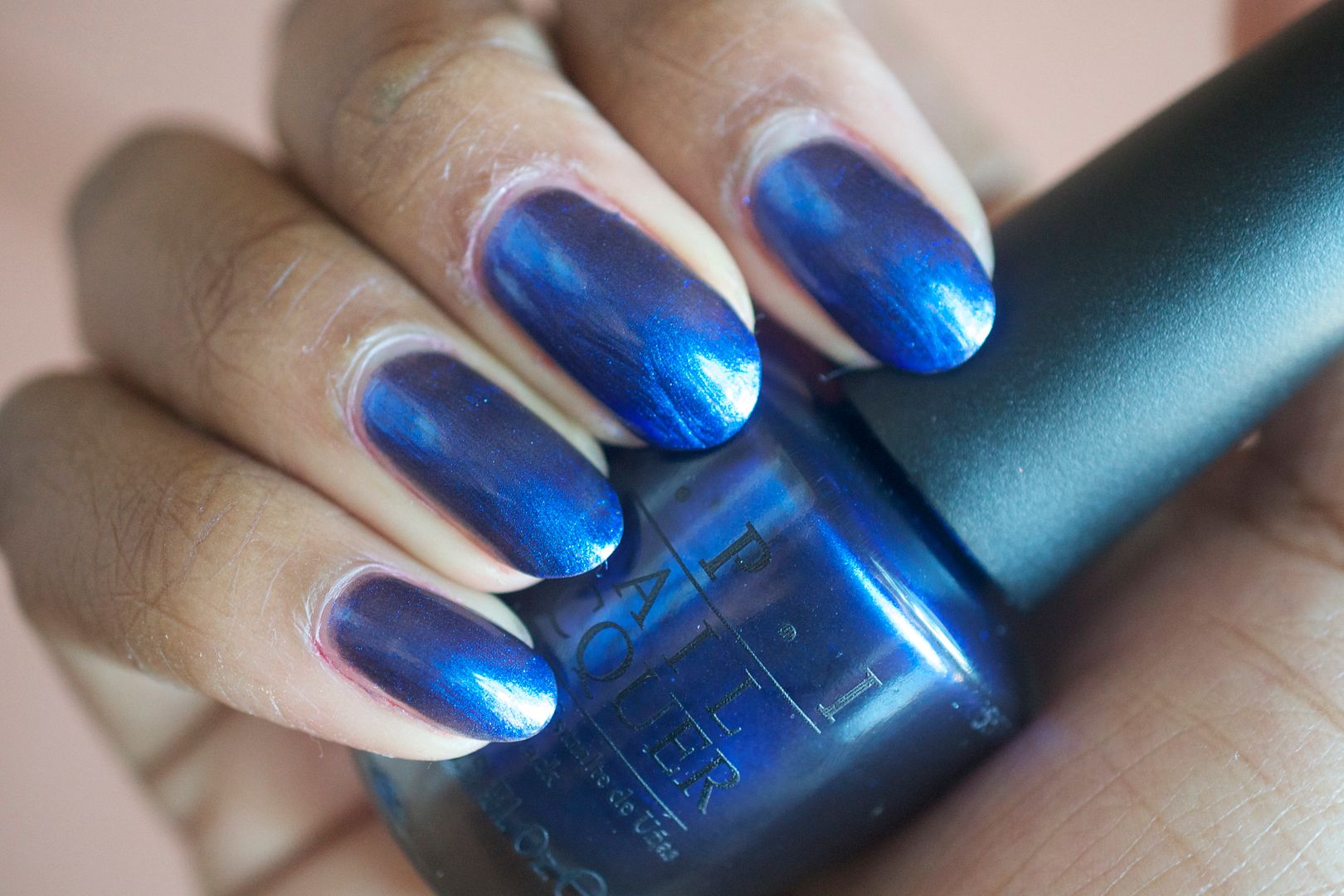 Just Spotted The Lizard is a probably one of the few duochrome polishes that I own. We're seeing dupes of this shade all over and while I don't own any others, I'm hearing that OPI's version is the best. Depending on where you look, it can look olive green and then gold. It changes at every angle. It's a pretty cool polish but I'm not sure I'm in love with how it looks on me.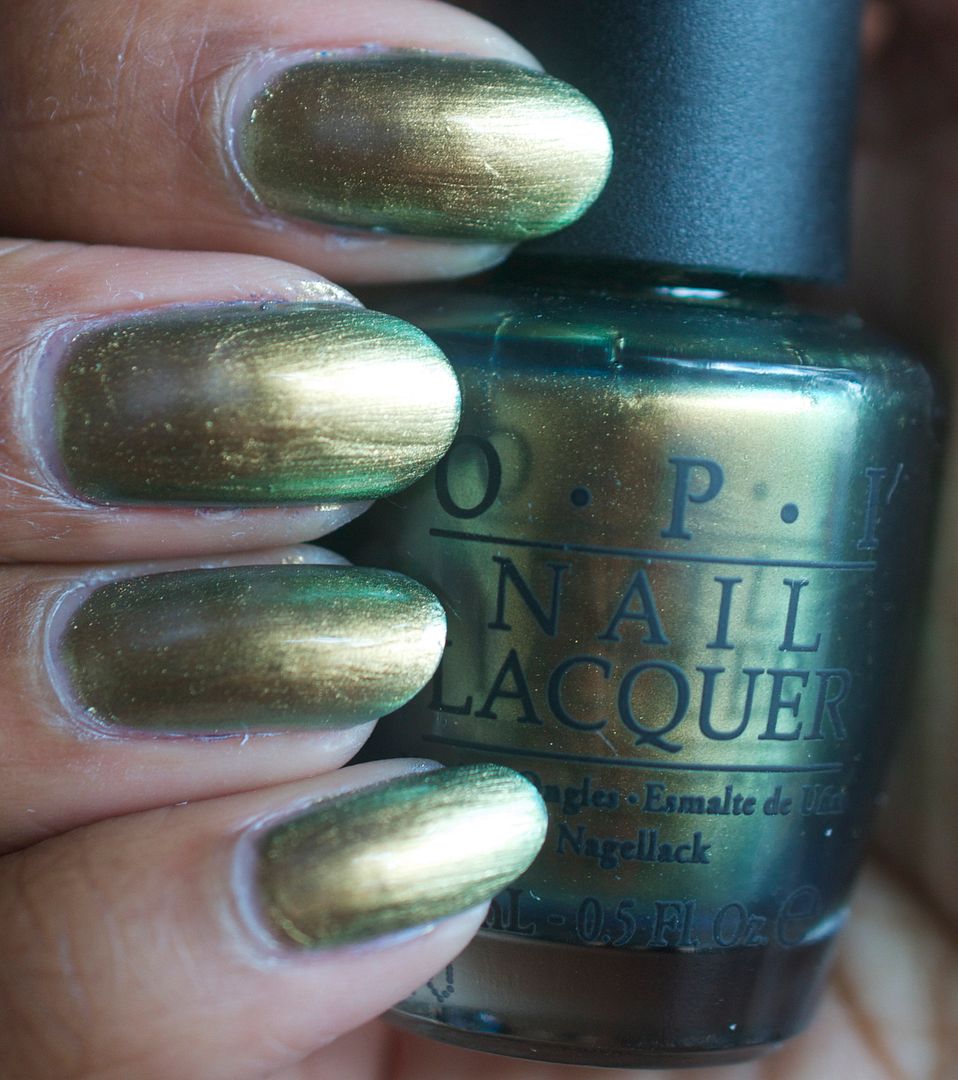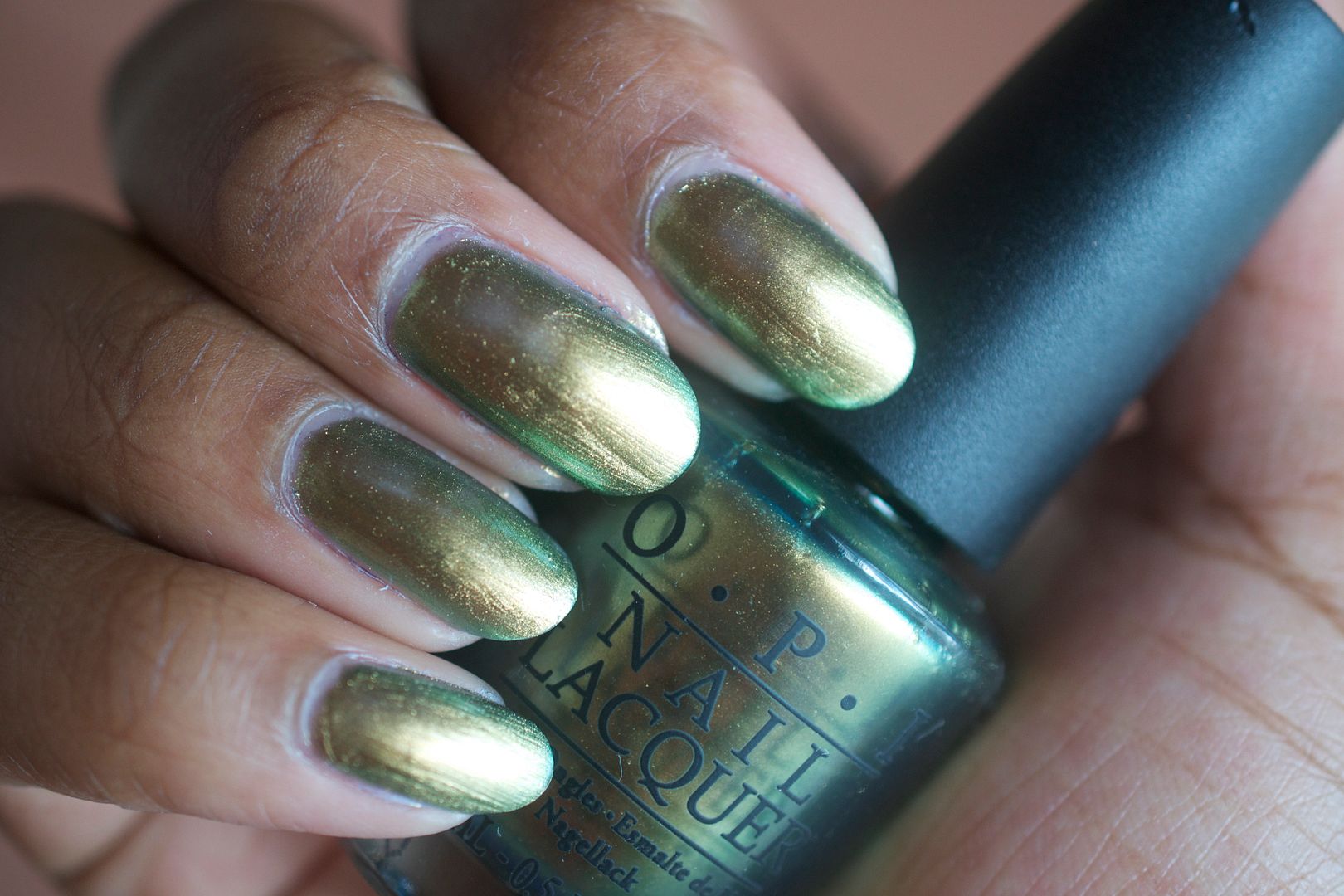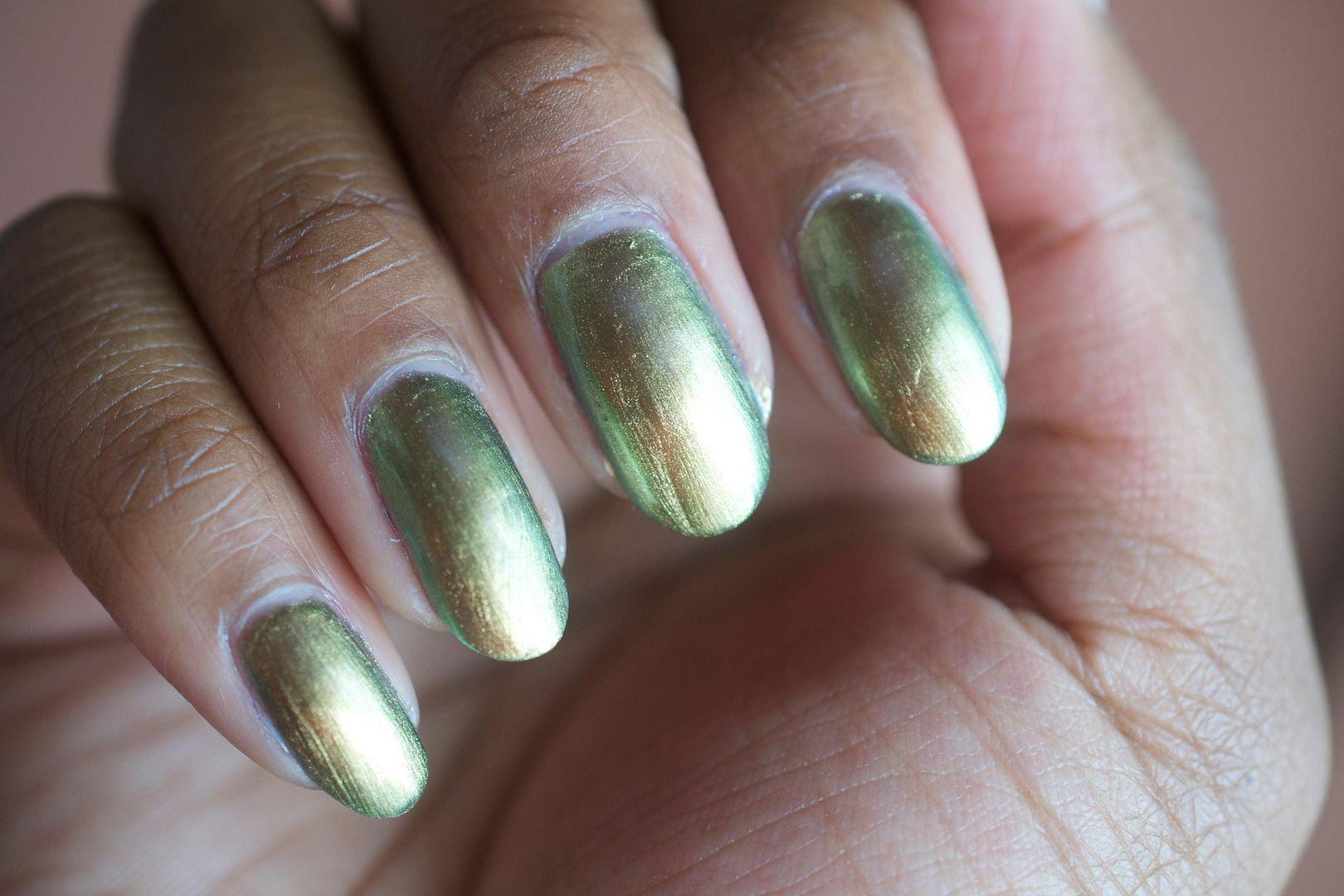 Your Web Or Mine? is a frosty Grandma pink. This is my least favorite of the bunch. It's very safe for a Spider-man collection. Meh. No me gusta.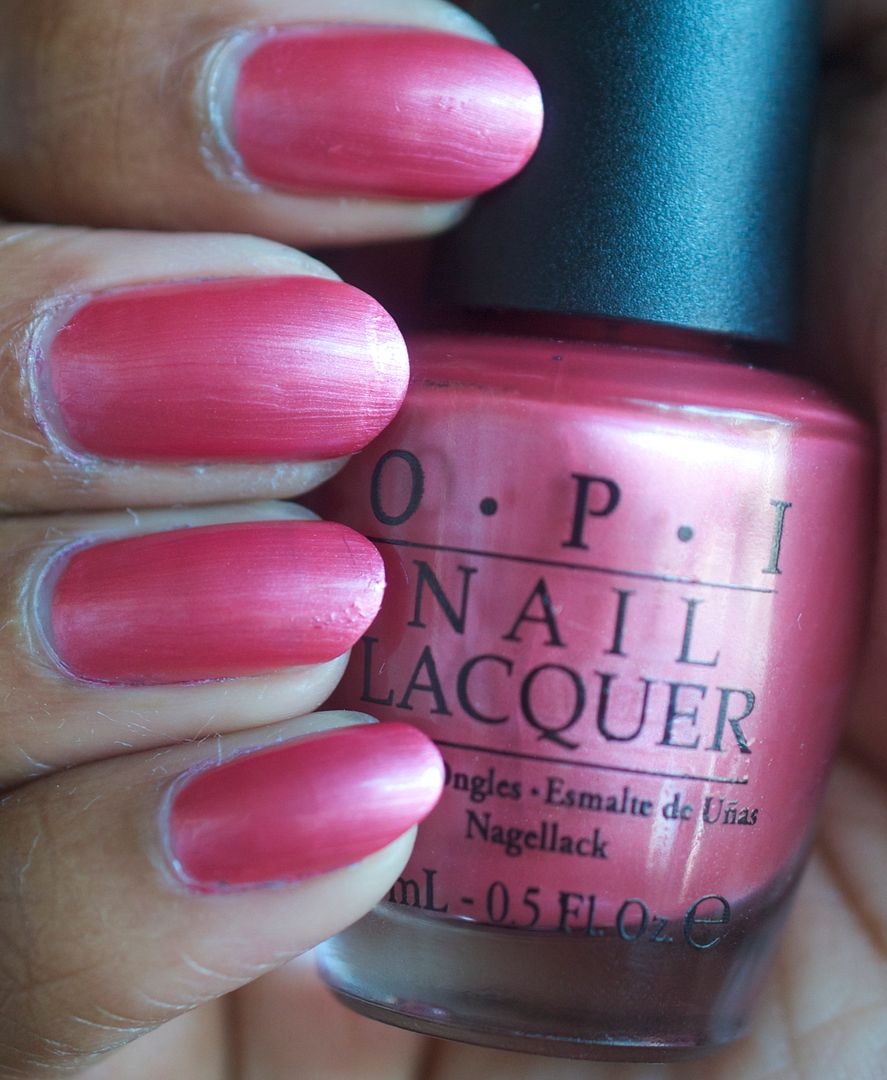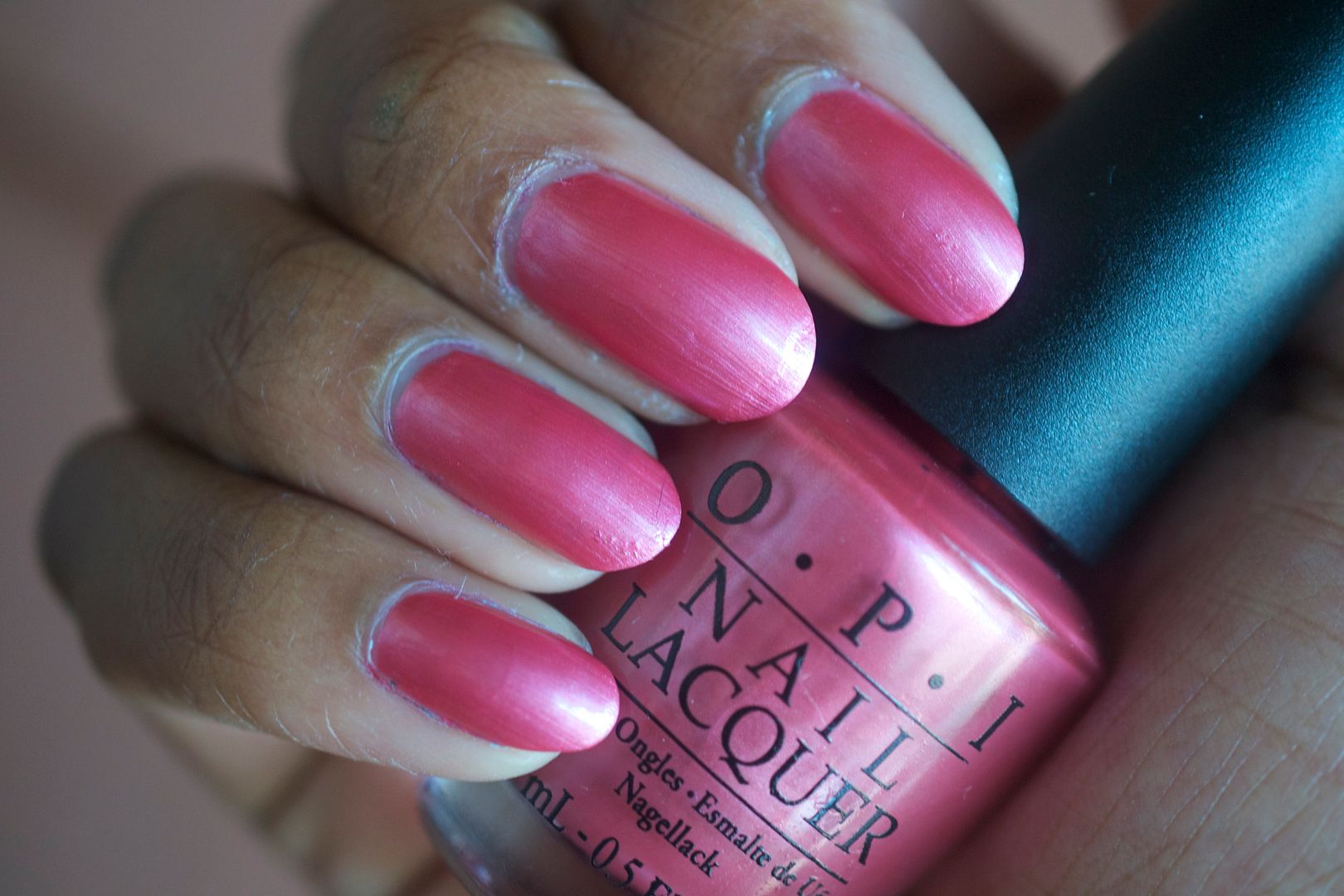 My Boyfriend Scales Walls is white but it has a bit of a grey hue to it. I love it! Then again, I absolutely love white polishes. Even if they are a pain to apply. Don't mind my cuticles here. Too much swatching 'n removing can be drying yo.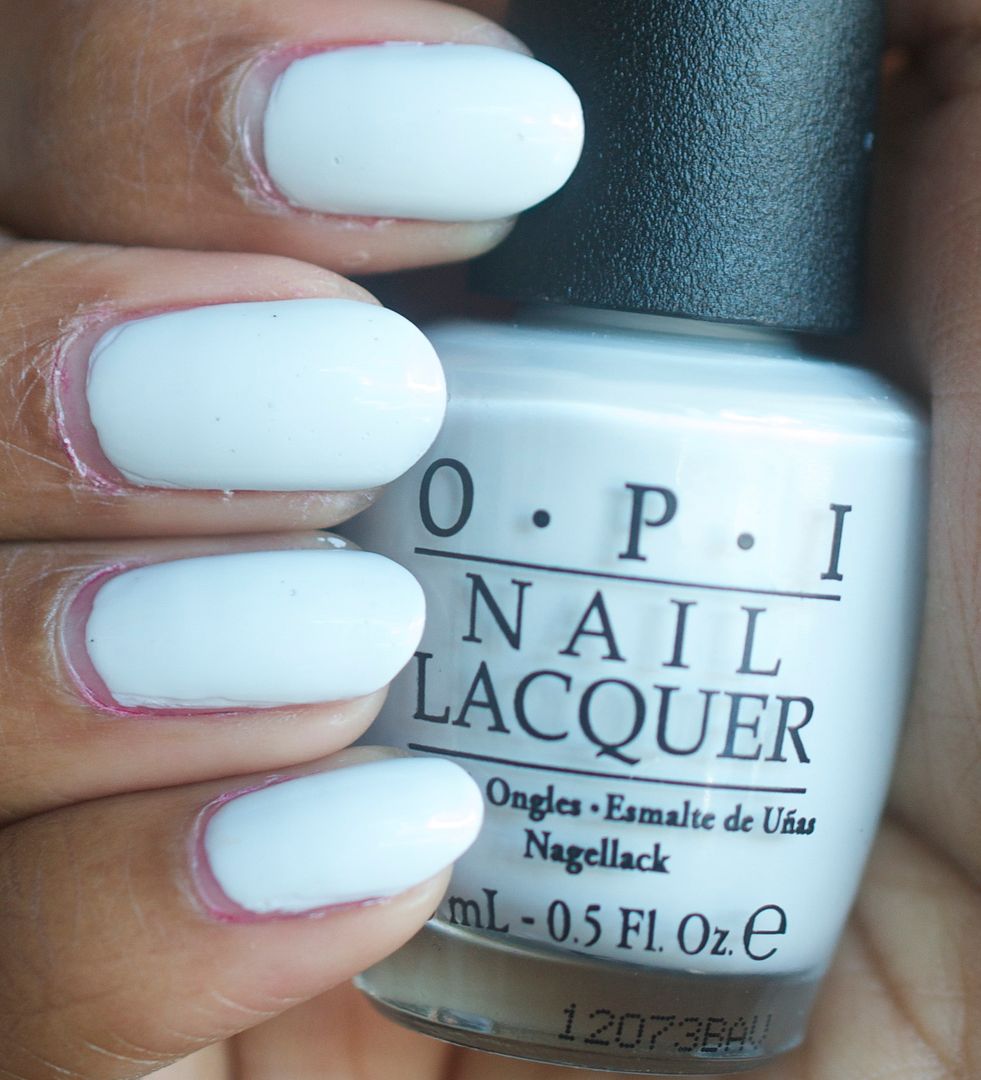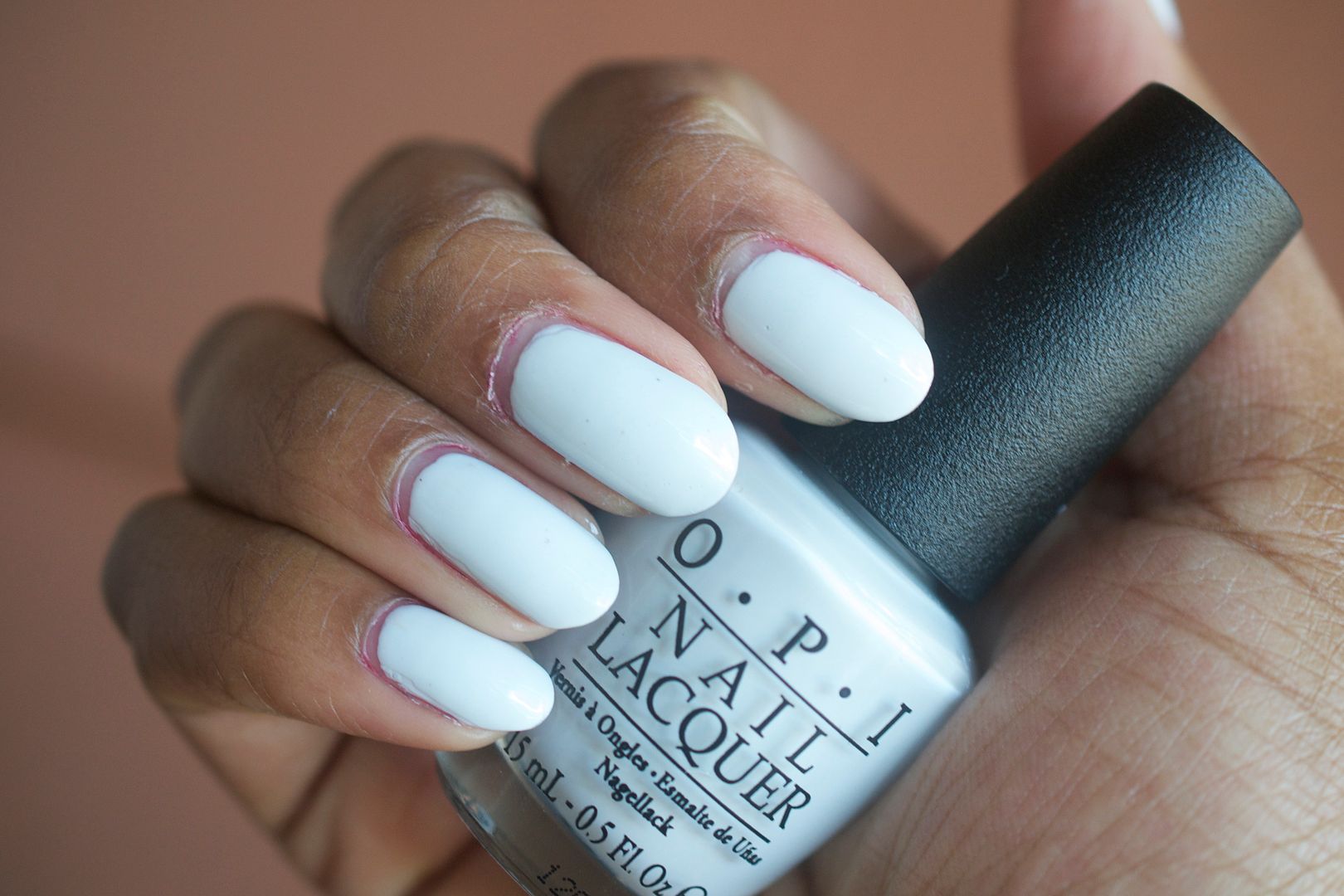 Shatter the Scales is a dark green-y metallic crackle. It's hard for me to apply crackles with my nail beds being extra wide and long but hereeee we go…
Shatter the Scales over My Boyfriend Scales Walls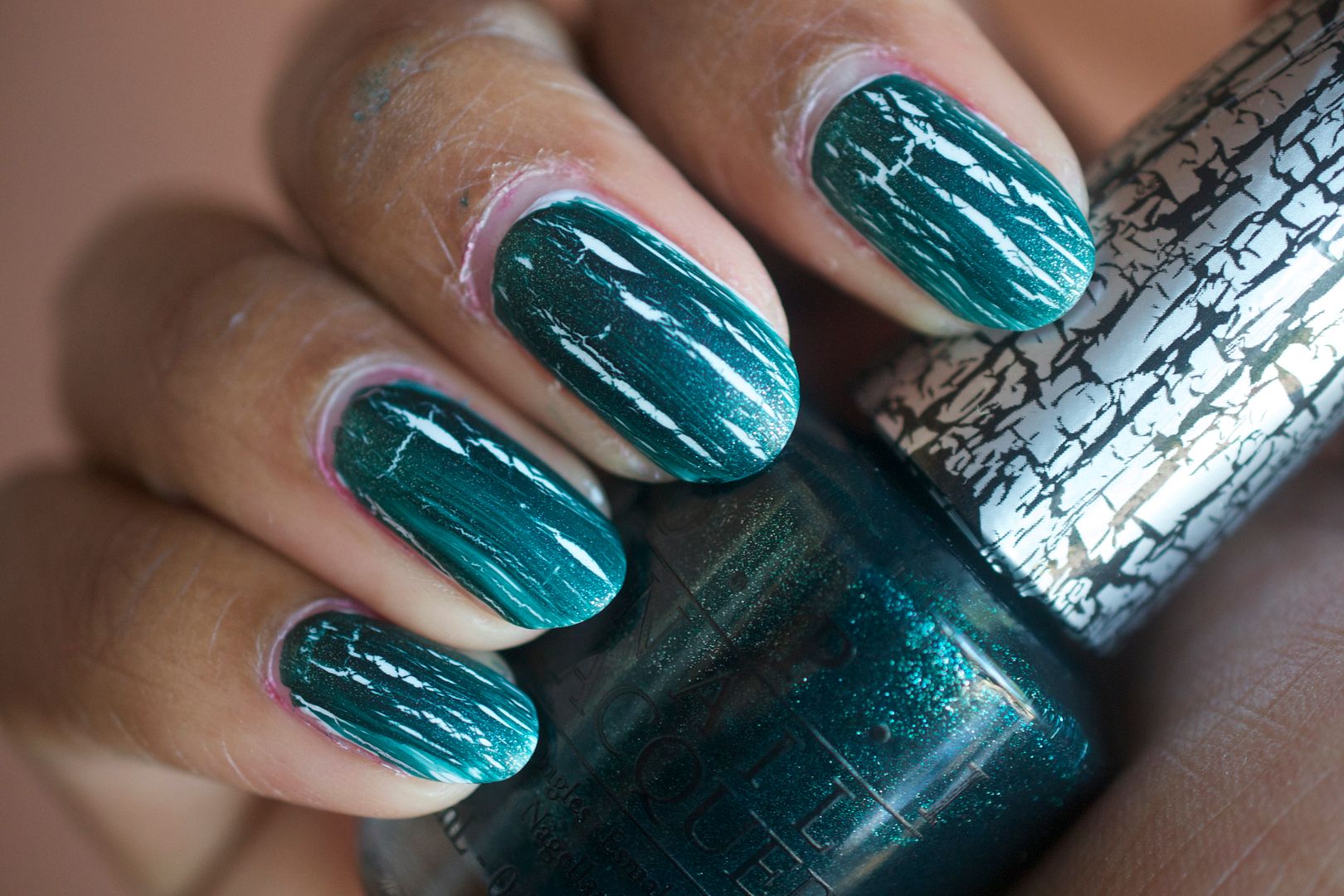 Shatter the Scales over Call Me Gwen-ever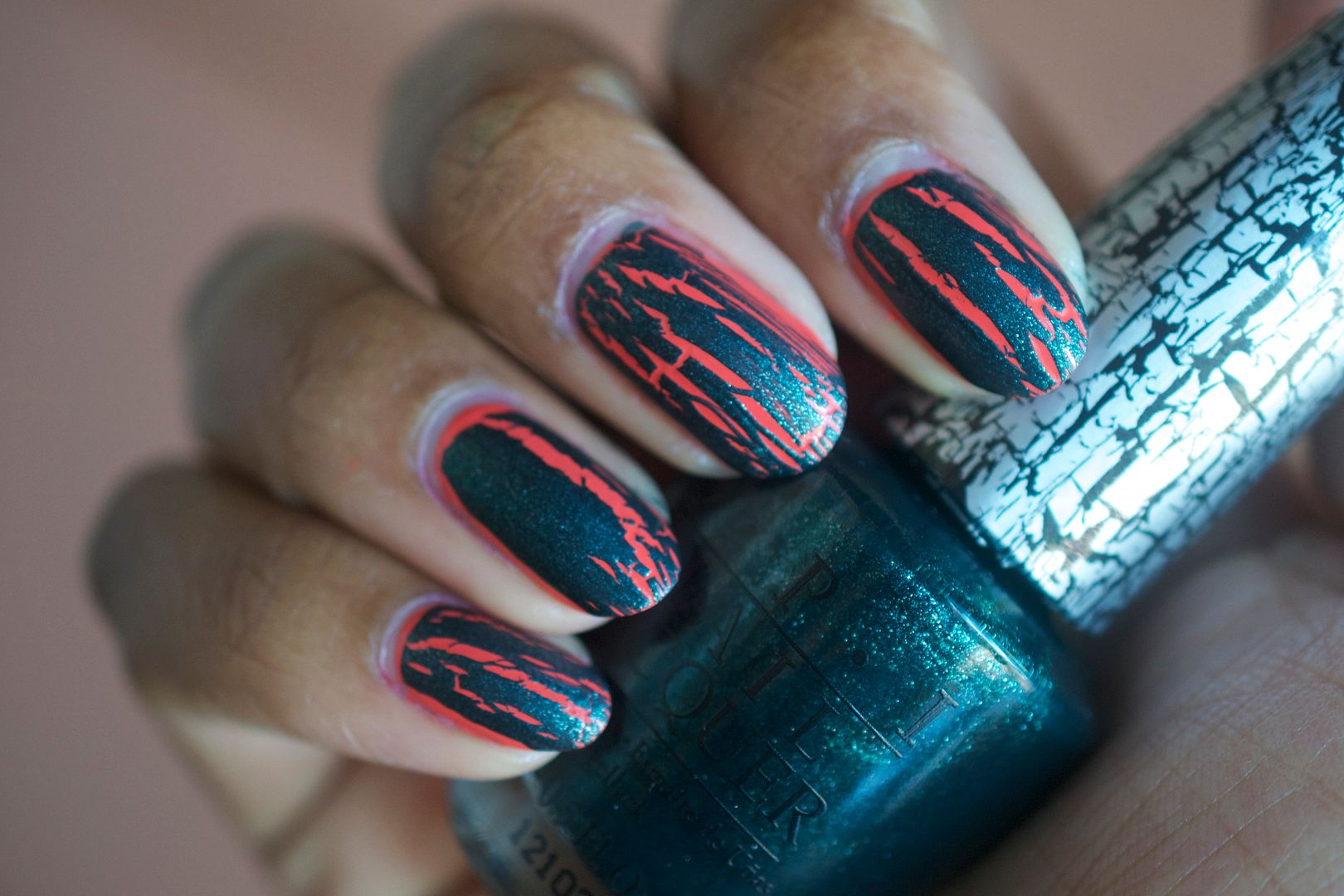 Very Miami Hurricanes, uh?
Must Haves
–Call Me Gwen-ever. It's an awesome orange that applies beautifully. If you don't have anything like this in your collection, you should scoop this one up.
–Just Spotted the Lizard. I reckon this will be the most popular shade of the bunch.
–My Boyfriend Scales Walls. Such an interesting grey-ish white.
Formula-wise these polishes were excellent. The crackle was a bit on the thick side but that's nothing out of the ordinary. Many crackles are. This doesn't feel like a Spider-man collection. The polish names and shades are pretty random and don't evoke the kind of excitement the way a Spider-man nail polish collection should. And it's kinda crazy that there isn't a red polish up in here. I've got a thousand red polishes like everyone else but a metallic red with some shimmer would totally fit in a Spider-man collection.
Whatcha think about this collection? Any Spider-man fans in the house?
Amor de Lacquer….the series all about nail polish and nail care! Send your requests,
suggestions and ideas to Brittany@ClumpsOfMascara.com.