I'm a wee bit late in reviewing this collection but please don't hate the player. Hate her nails. My nails have been crackin' so badly for the past few months that I haven't even been inspired to polish my nails. They are getting a bit better now and so I'm back with a nail polish collection that has been out for quite some time but still worth bloggin' about. This is a massive collection of 12 polishes and so I'll be doing 6 at a time. First up, the darker and vampy shades.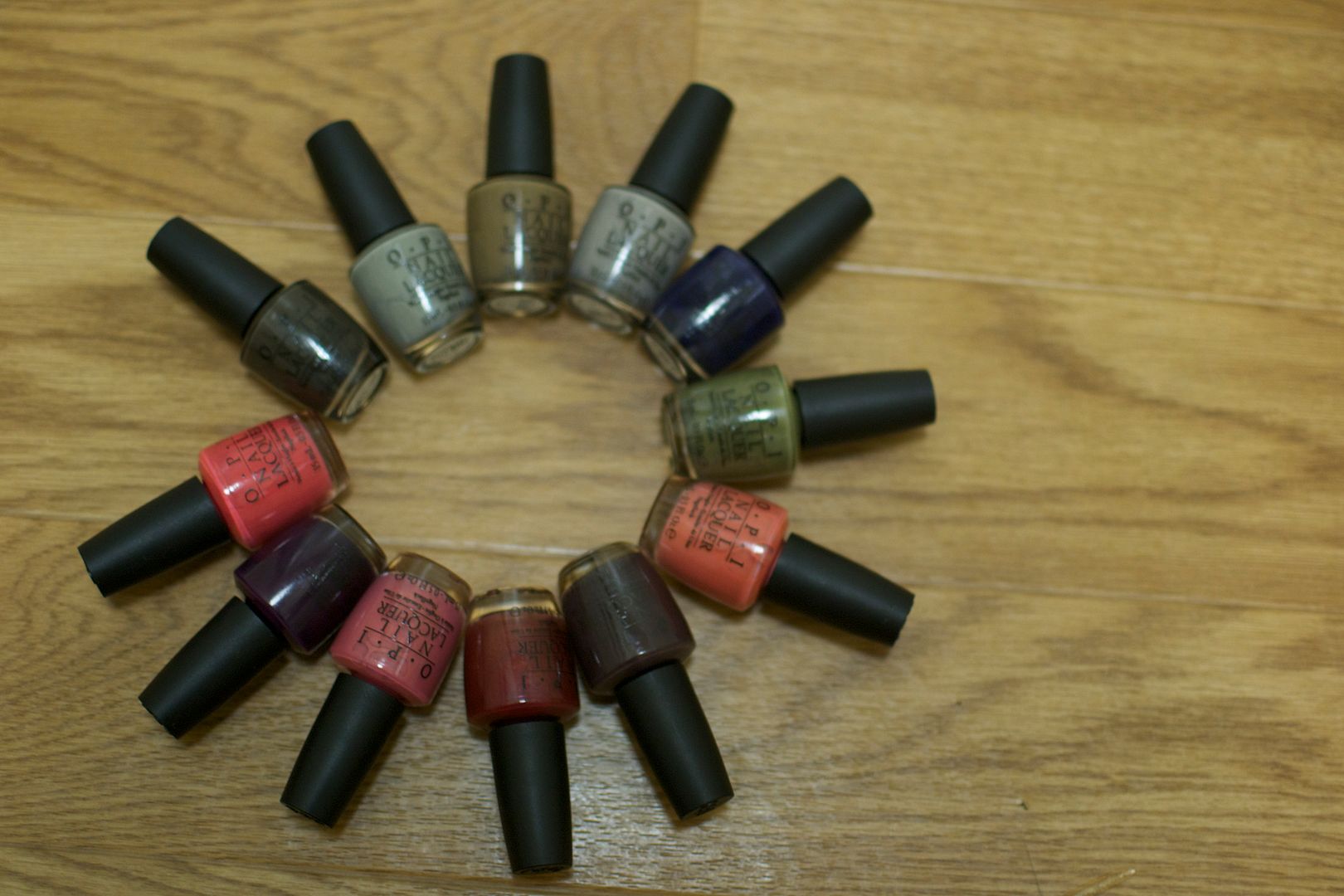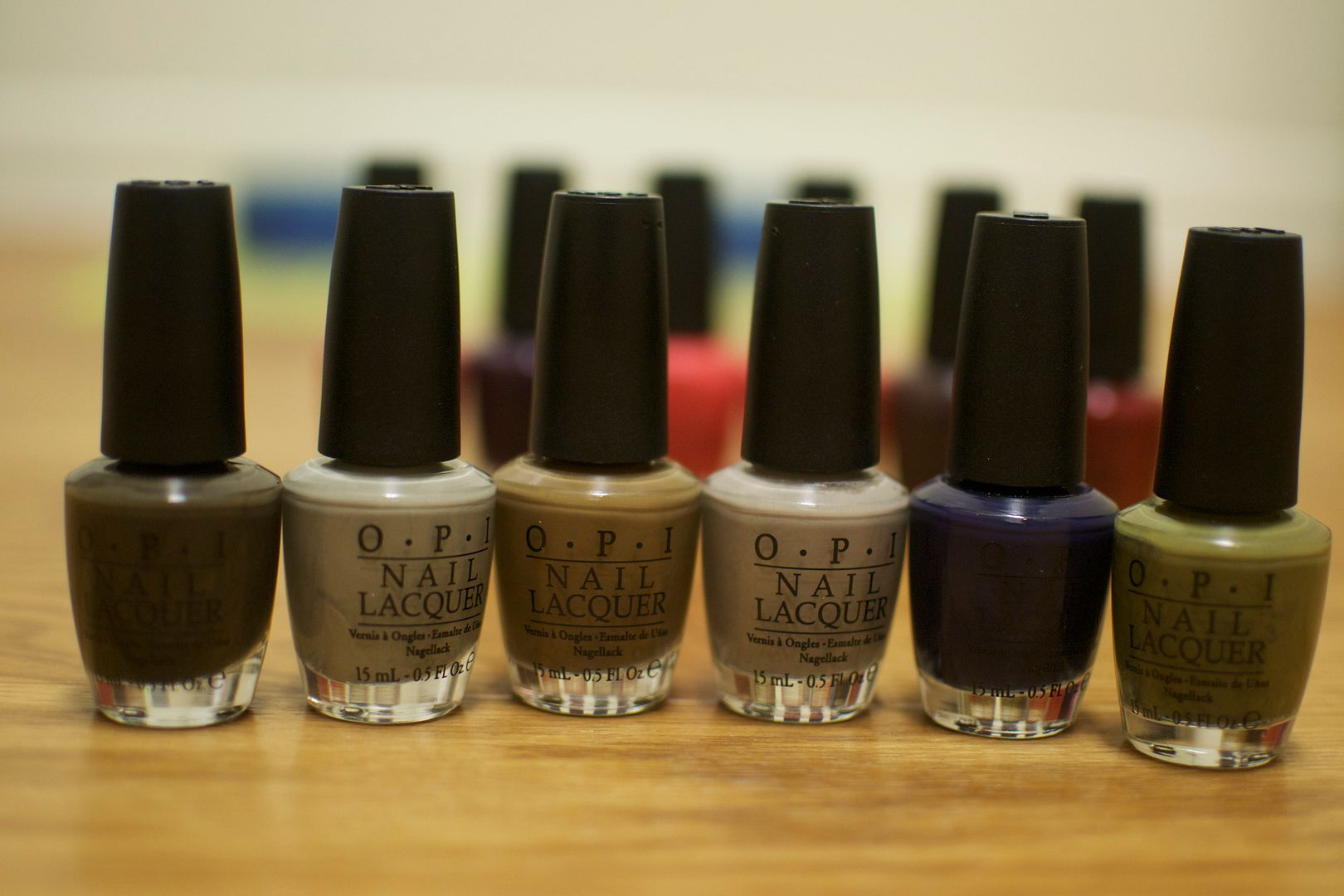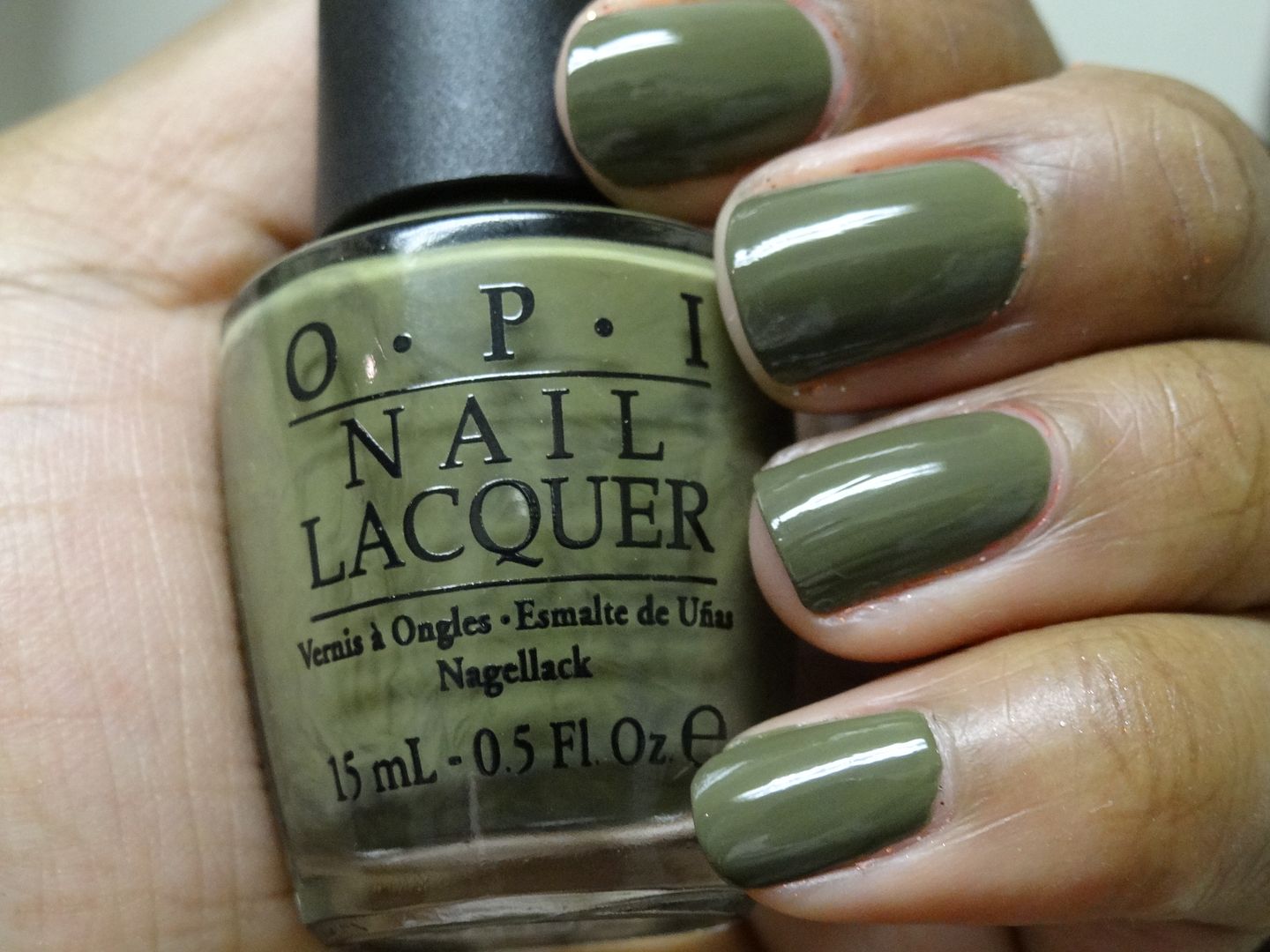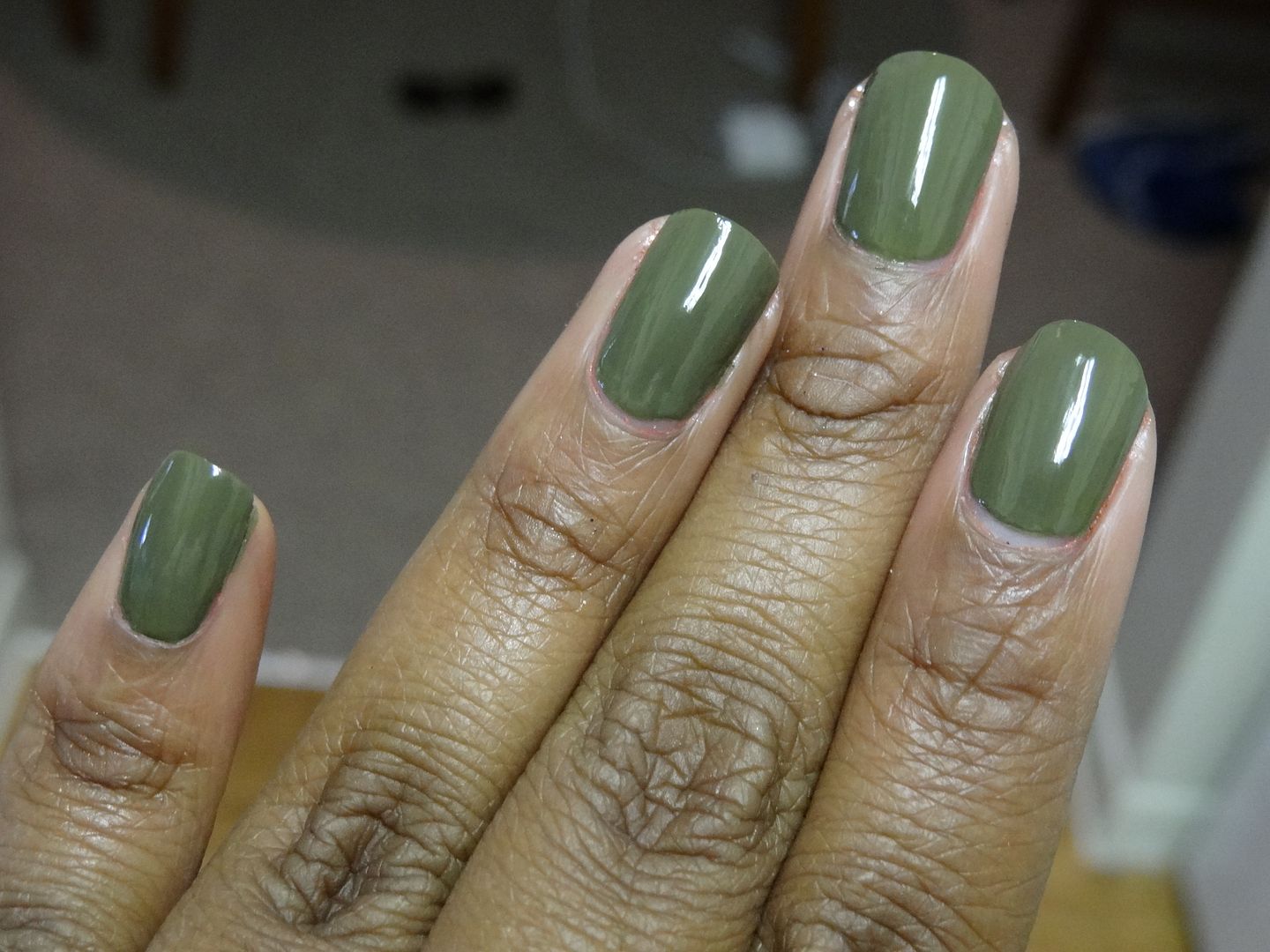 Uh-Oh Roll Down the Window is a dark olive cream and is one of those fugly shades that I surprisingly like.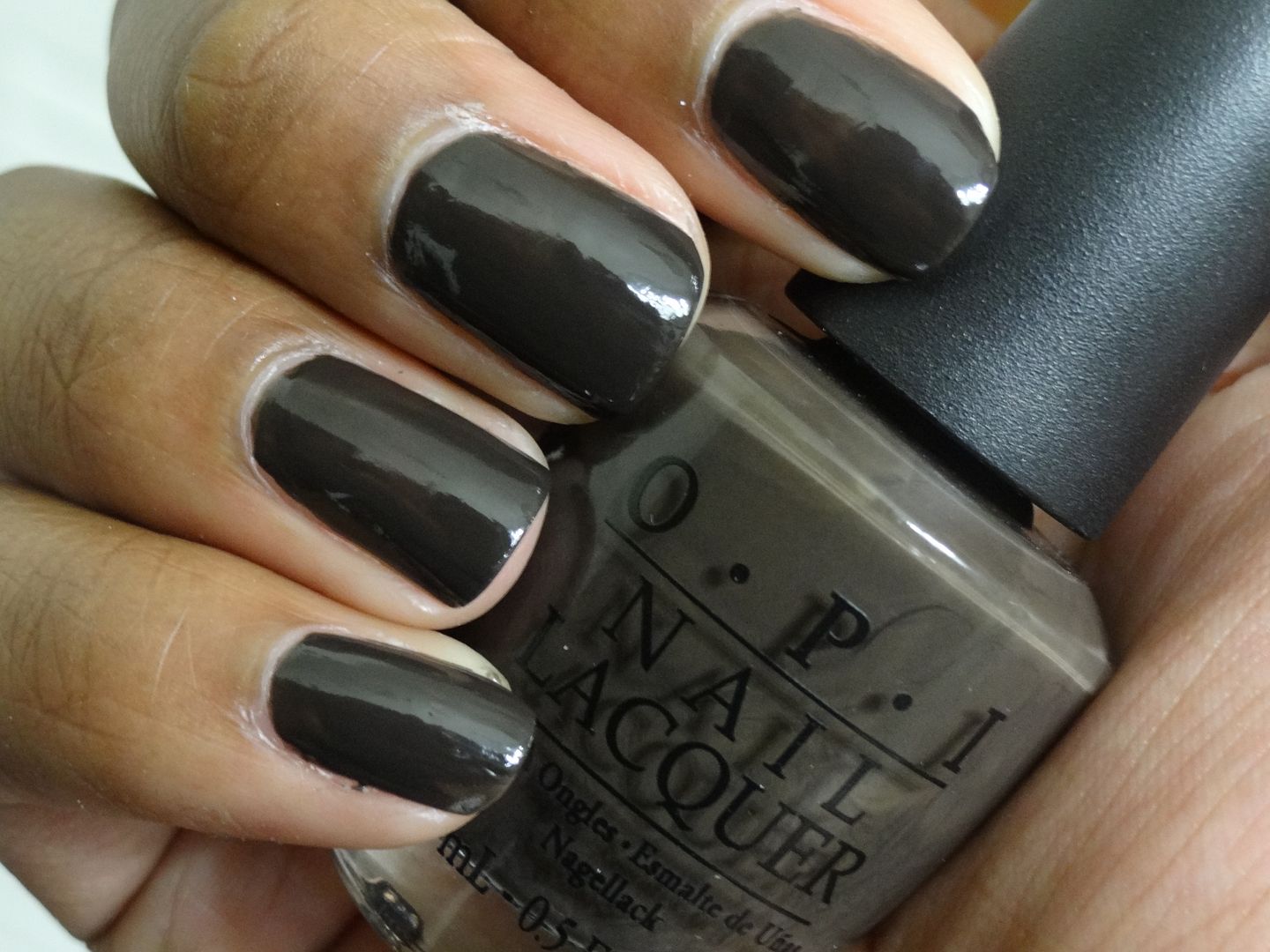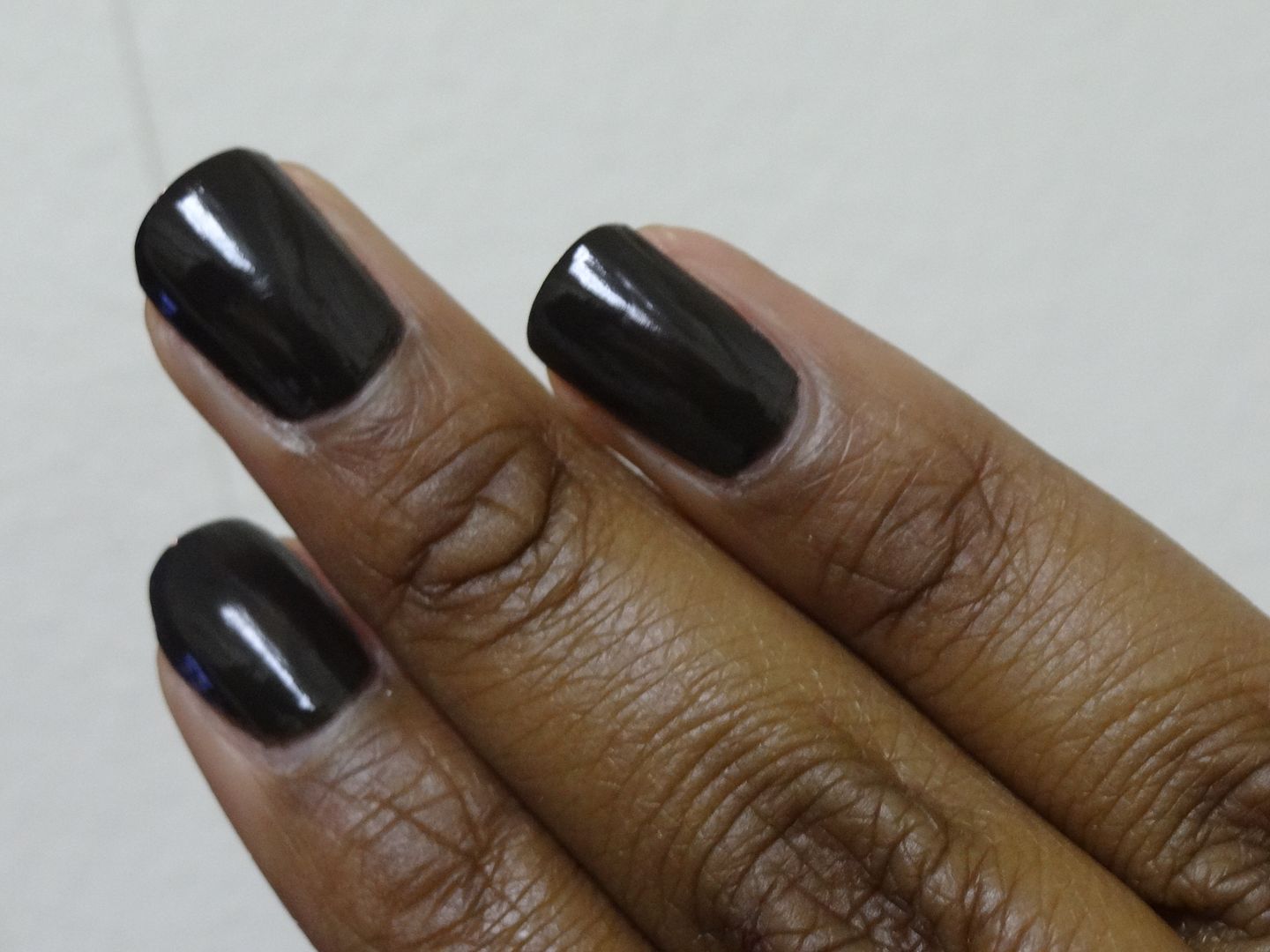 Get in the Expresso Lane is a rich dark chocolate brown cream but my camera can't seem to get an accurate shot of it. In the bottle it looks like more of a murky brown.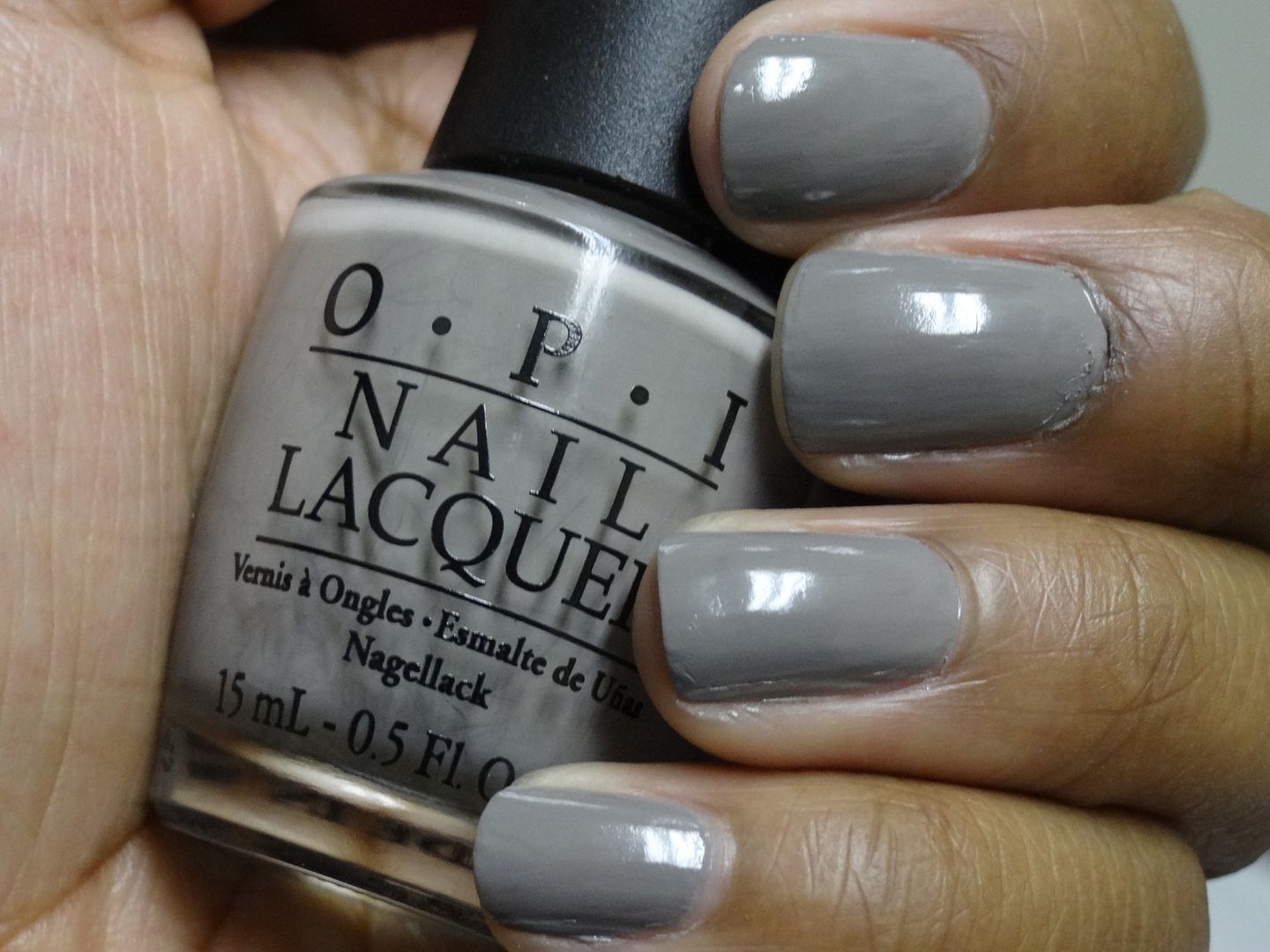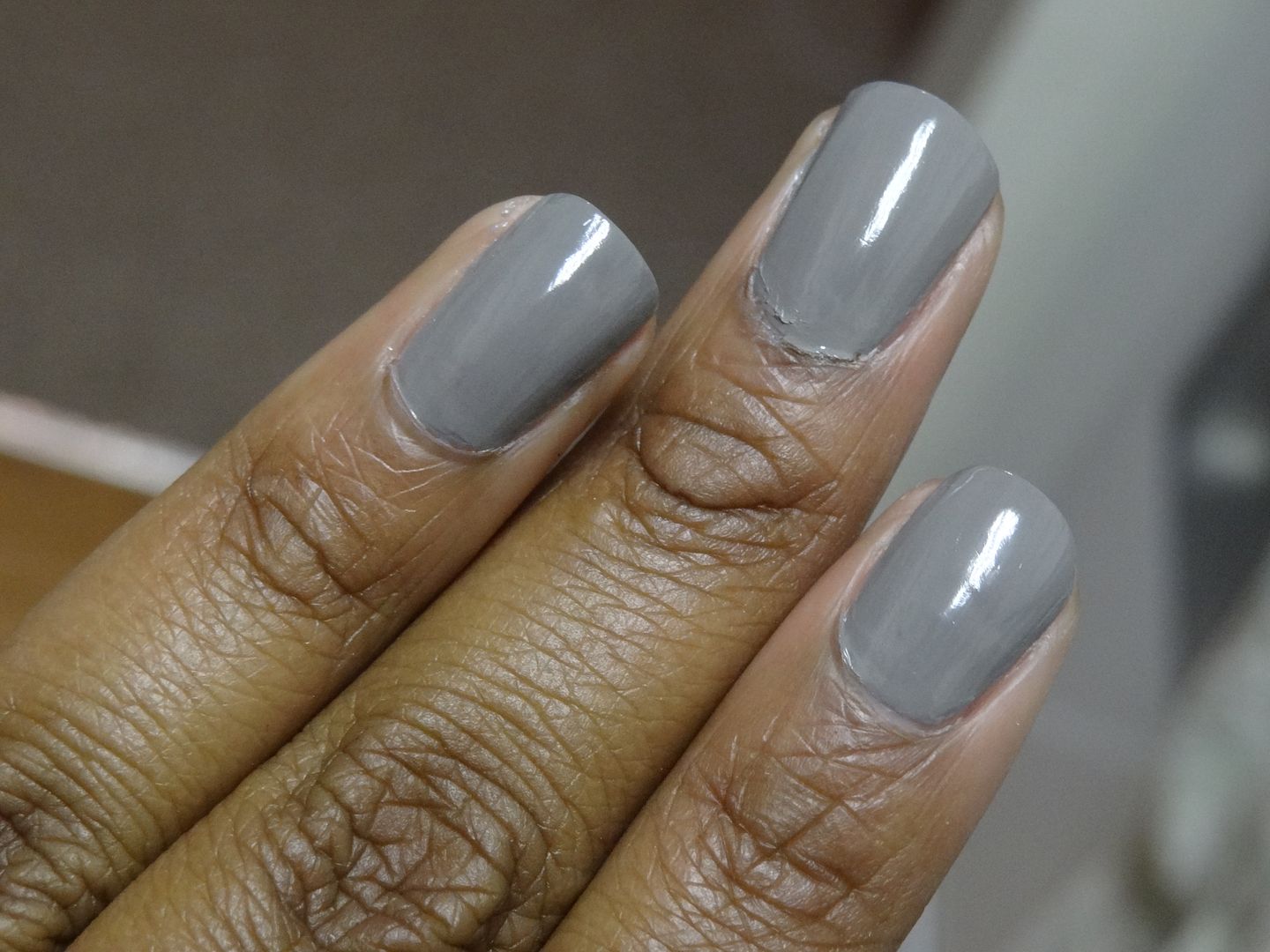 French Quarter For Your Thoughts is a cool-toned pale grey cream and not entirely unique but will be even more stunning when topped off with your favorite glitter topcoat. And please pardon my cracking cuticles. I told you my nails are goin' through some thangs…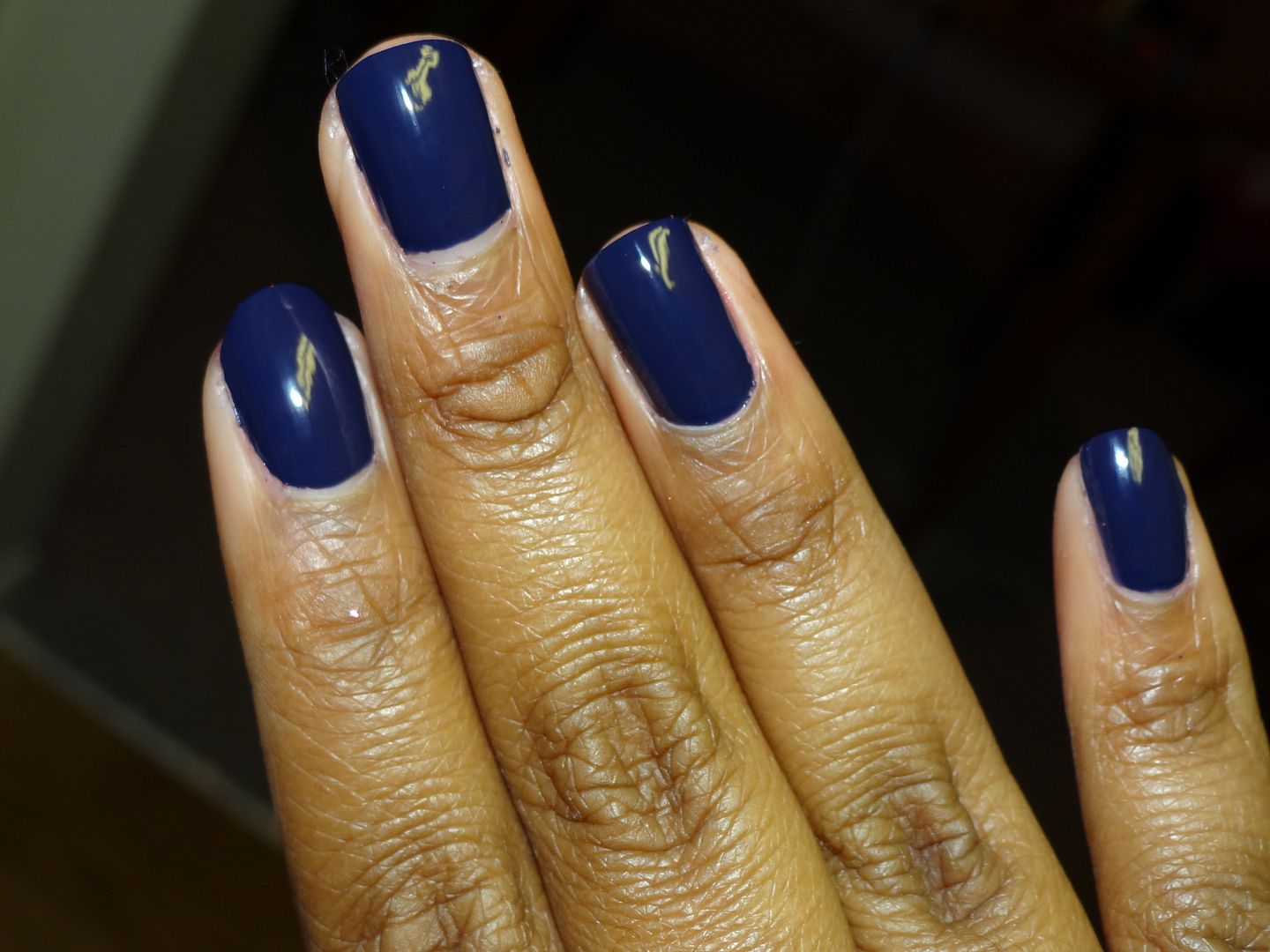 Road House Blues is an inky dark blue cream and wow, I am in love with this kid. It's one of those blues that can almost look black but when you catch it in the light, be ready to be blown away.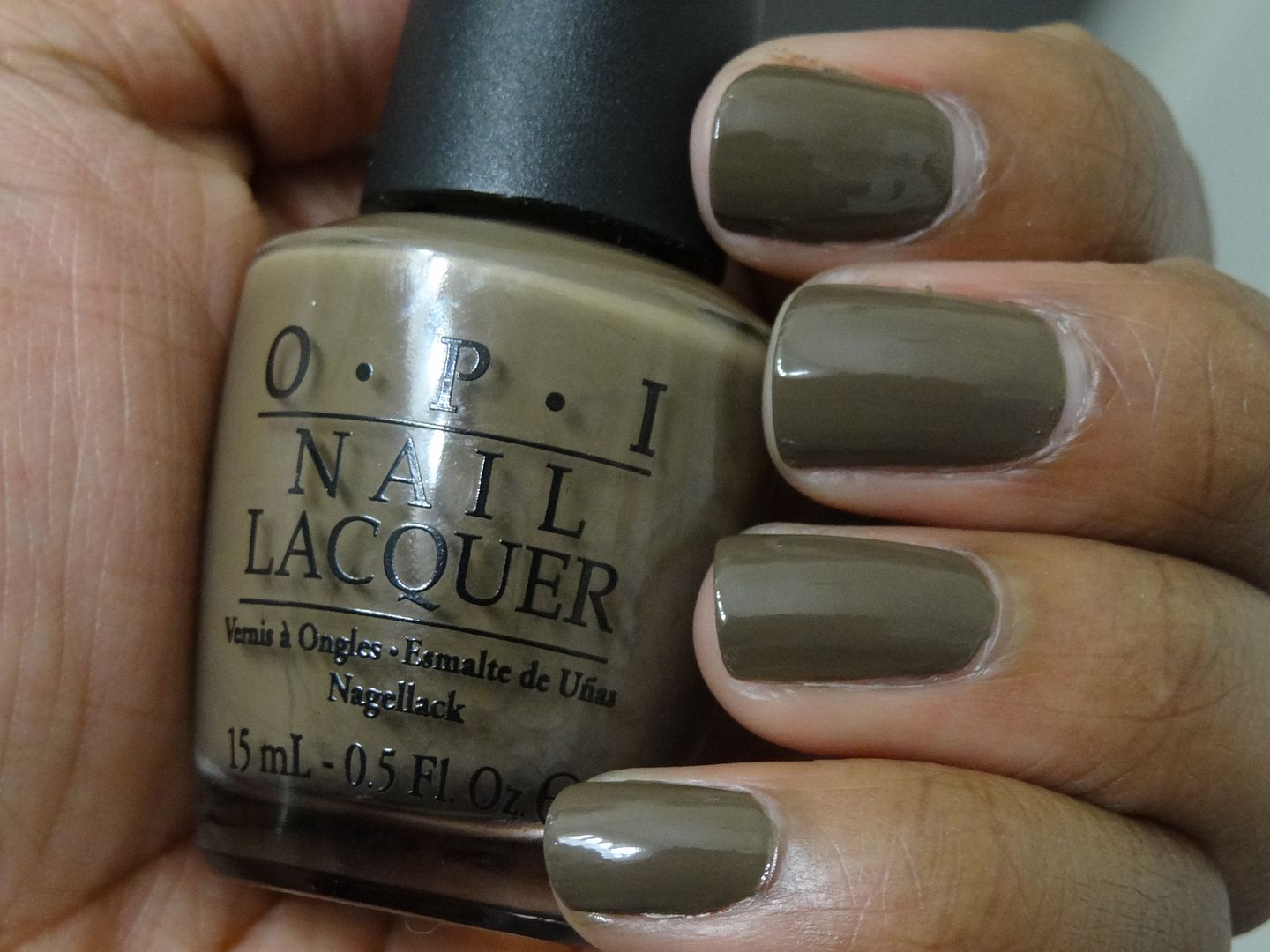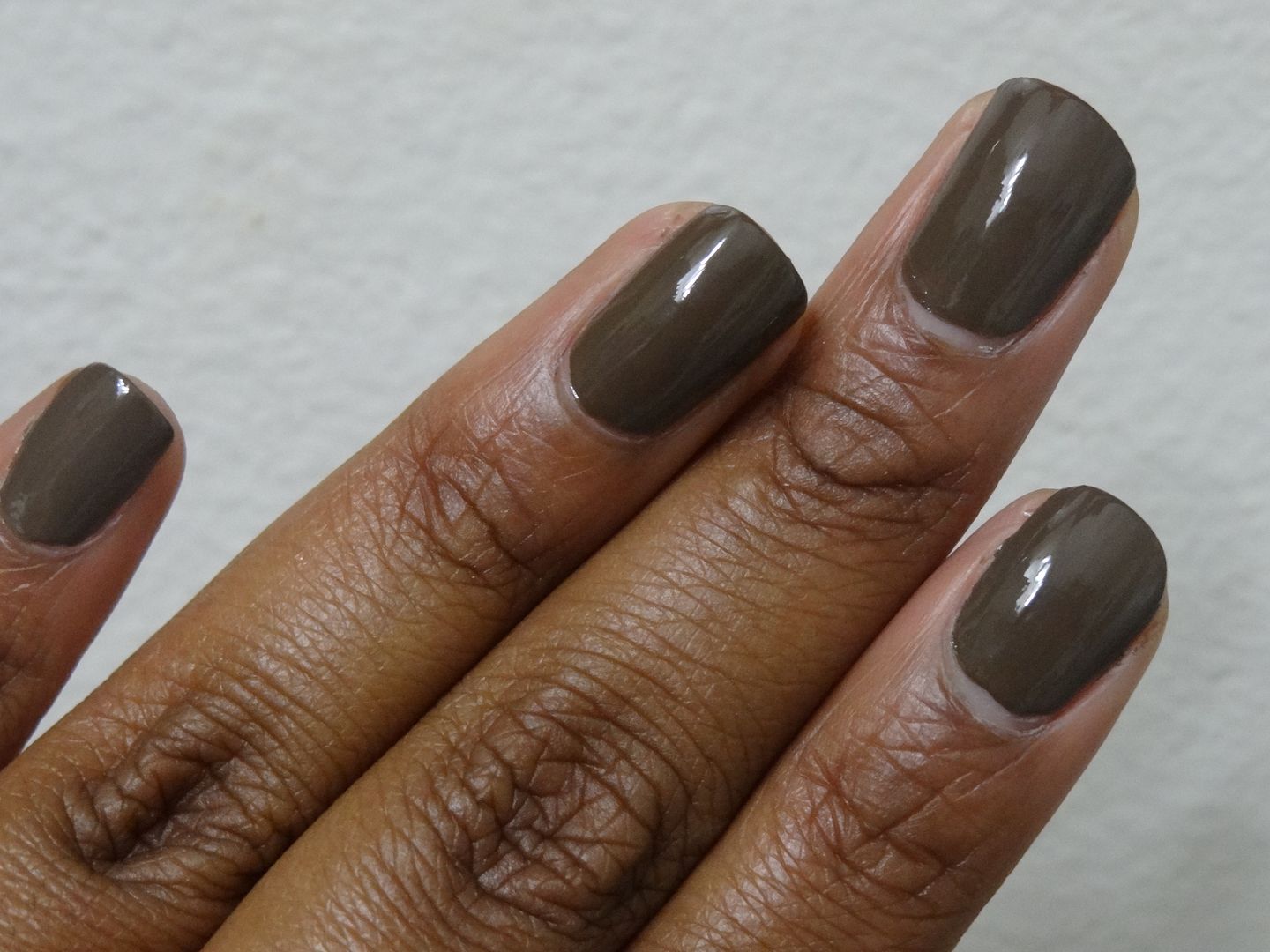 A-Taupe the Space Needle is a dark taupe cream with olive undertones and another shade that I would consider fuguly. I don't know, maybe polishes like this just aren't flattering on my skin tone. What do you think?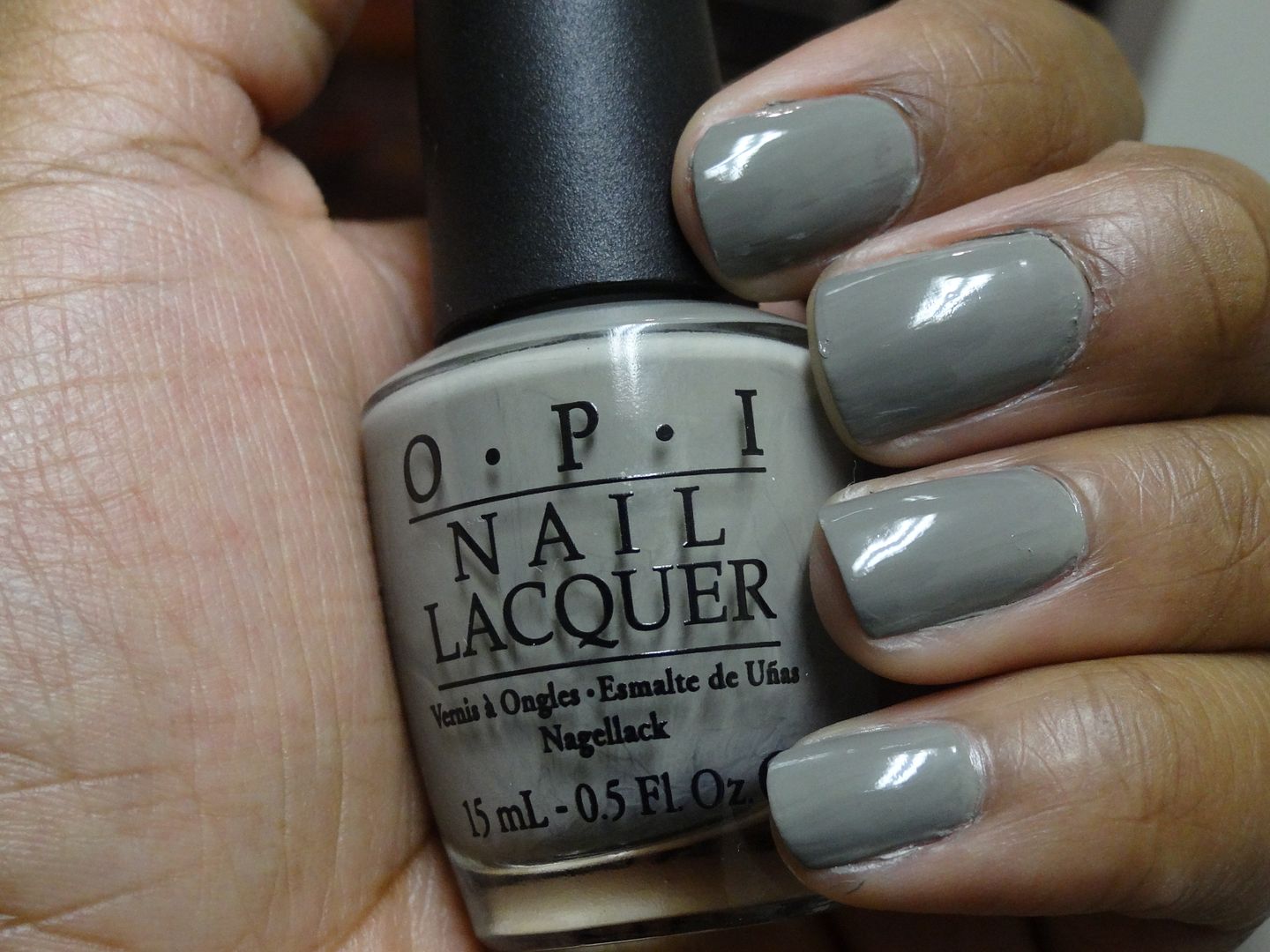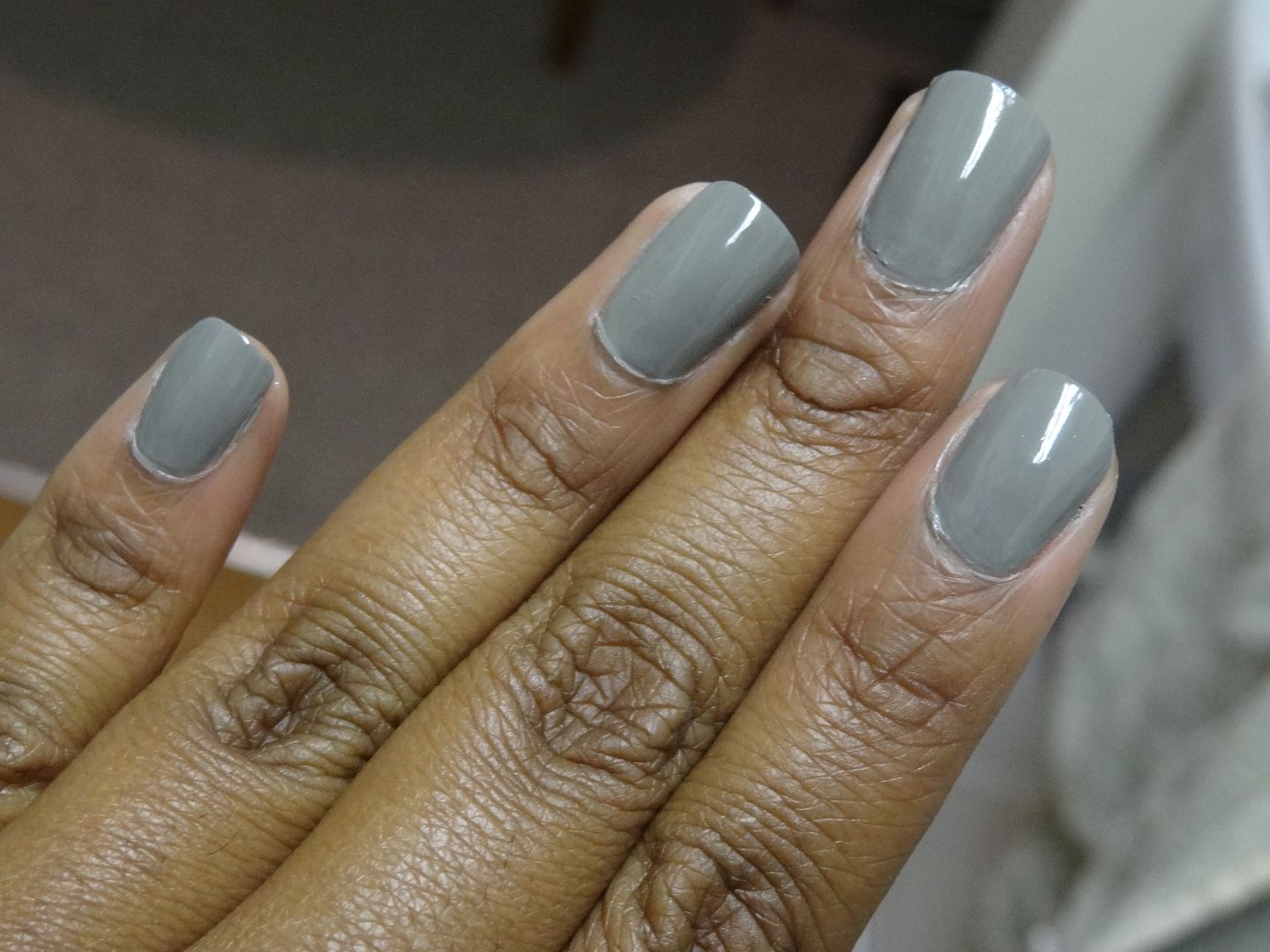 Suzi Takes the Wheel is a pale grey cream and at first glance, it almost looks like French Quarter For Your Thoughts. My eyes may be playing tricks on me but I think FQFYR looks to have a little more green in it.
My favs? Definitely Road House Blues and Uh-Oh Roll Down the Window. Road House Blues, I thought, would be streaky but it didn't give me any problems. I used 2 coats for each polish but when I don't think a 3rd coat would hurt.
What do you think? See any you like?
Amor de Lacquer….the series all about nail polish and nail care! Send me your requests,
suggestions and ideas to Brittany@ClumpsOfMascara.com.