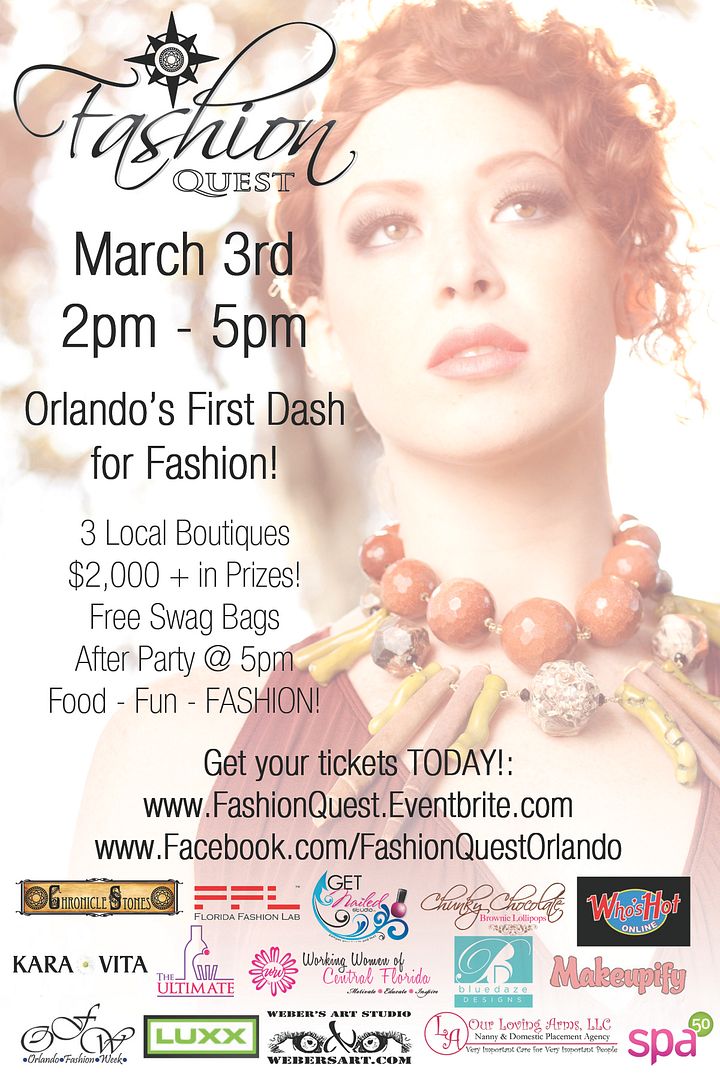 For a loooooong time, I didn't think Orlando was considered "cool" when it came to beauty and fashion events. Well, scoot over Mickey because in a few years, Orlando will be known for more than just the home of Walt Disney World. If you're in the Orlando area and looking for something fun to do this upcoming weekend, join me at Fashion Quest.
I'll be on the scene to cover the event and hobnob with the many talented beauty and fashion folx of the greater Orlando area.
For more information, visit the event website.
Oh! And on Saturday, March 10th, a few of us beauty beauty bloggers (okay…more like 20) will be getting together for a meet-n-greet and swap. If you're in Orlando and would like to join us, let me know at Brittany@ClumpsOfMascara.com.
See. I do have a social life off of the internet. 8)