This may be one of my favorite nail polish collections of 2011. Simply because it's, well…it's random.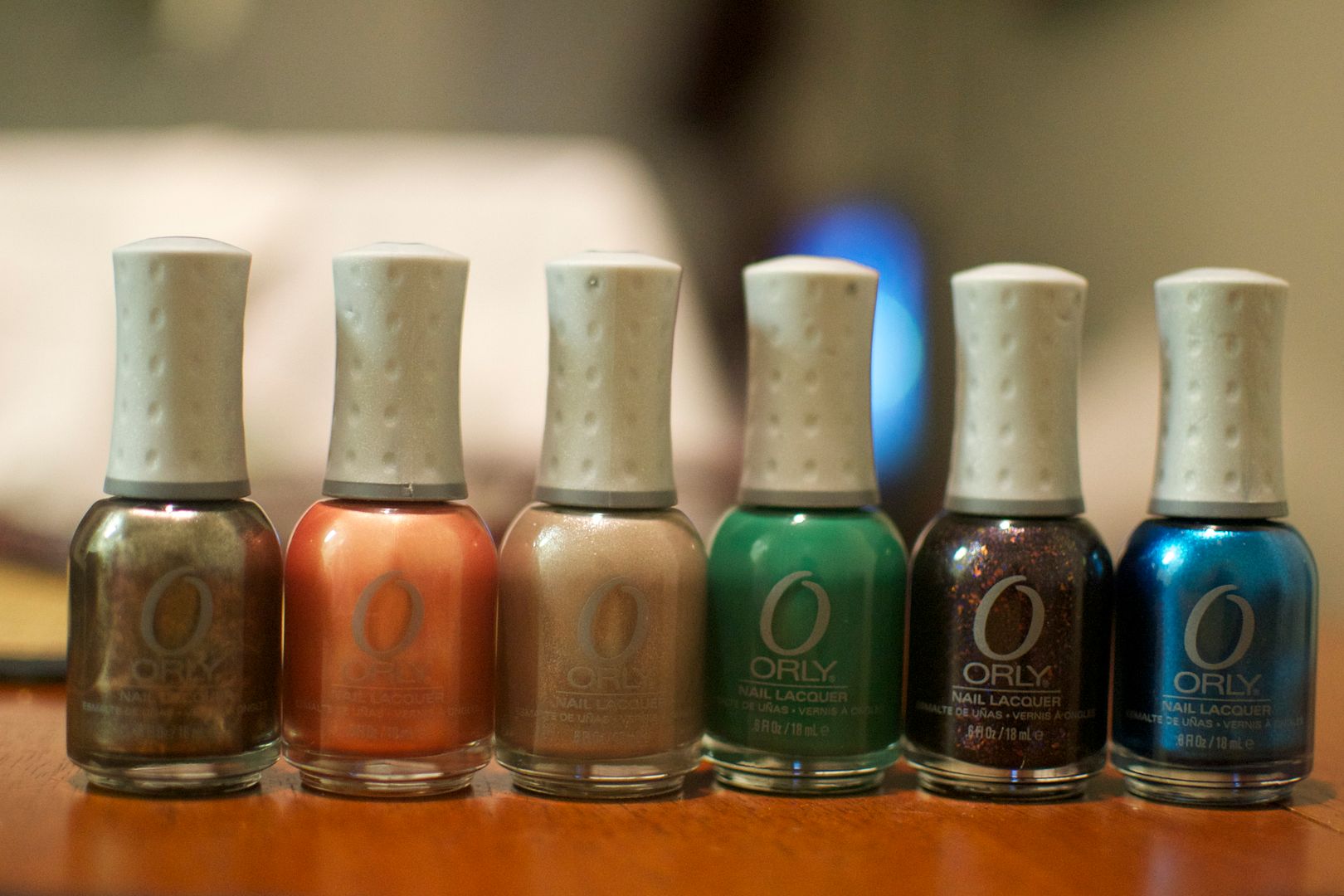 While most nail polish collections follow a certain theme, this collection throws in polishes from various color families all free and willy nilly. Like a boss!! Orly was all like, "Forget what you know about collections where every polish has to come from a similar color family and finish." This collection is so me. It's awesome. Okay, well there is a BIT of a theme. Each of the polishes are named after birds. I don't like that part because I actually really hate birds. They are just mean creatures. They'll crap on your car instead of on a patch of grass. That's just rude. But yeah, I digress.
Lucky Ducky is a true green creme that goes to an opaque finish with only 2 coats. It's a fantastic green. It seems like this color should be yellow though, uh? That's what I'm talkin' about. Orly is so random. I love it!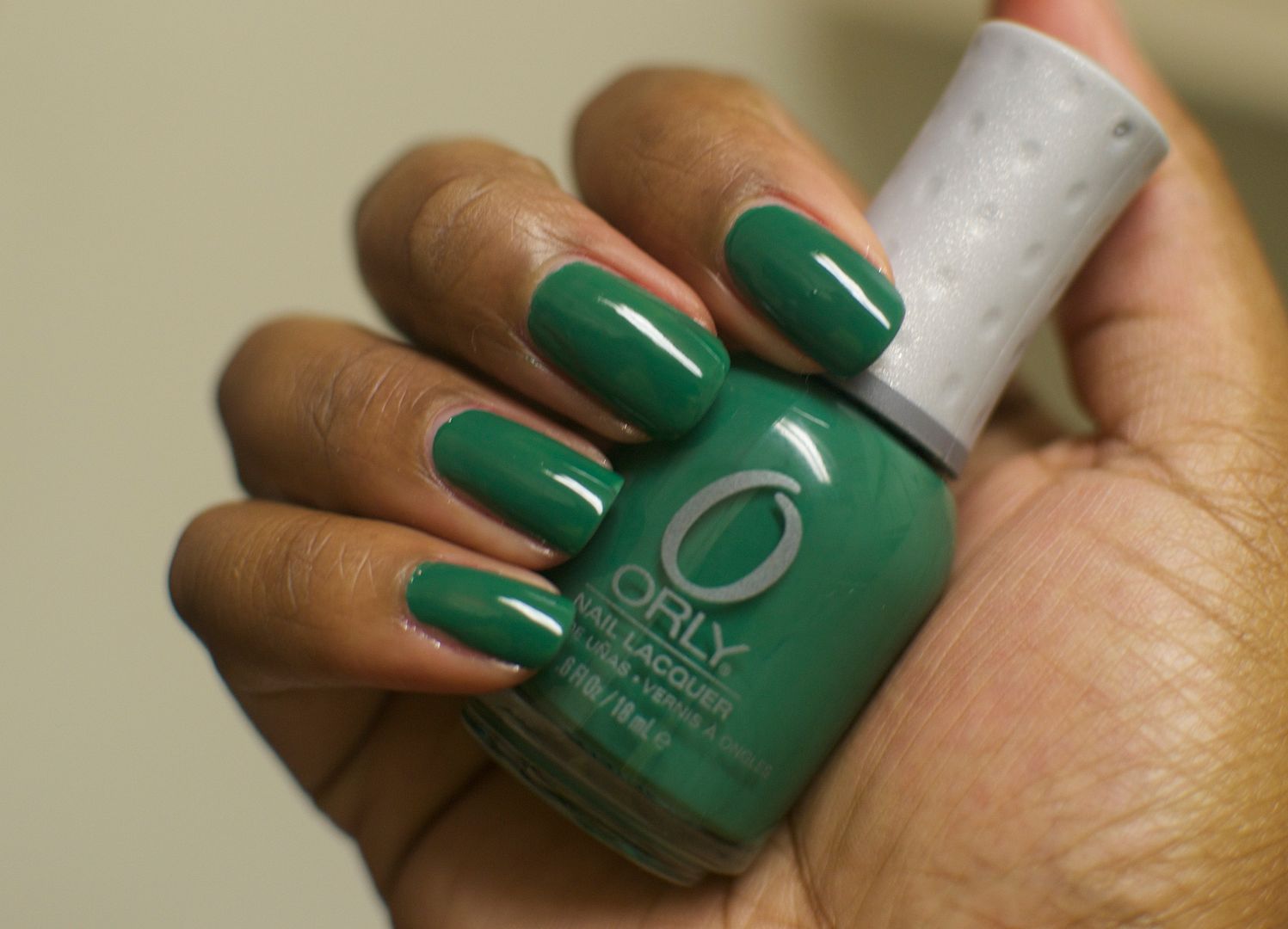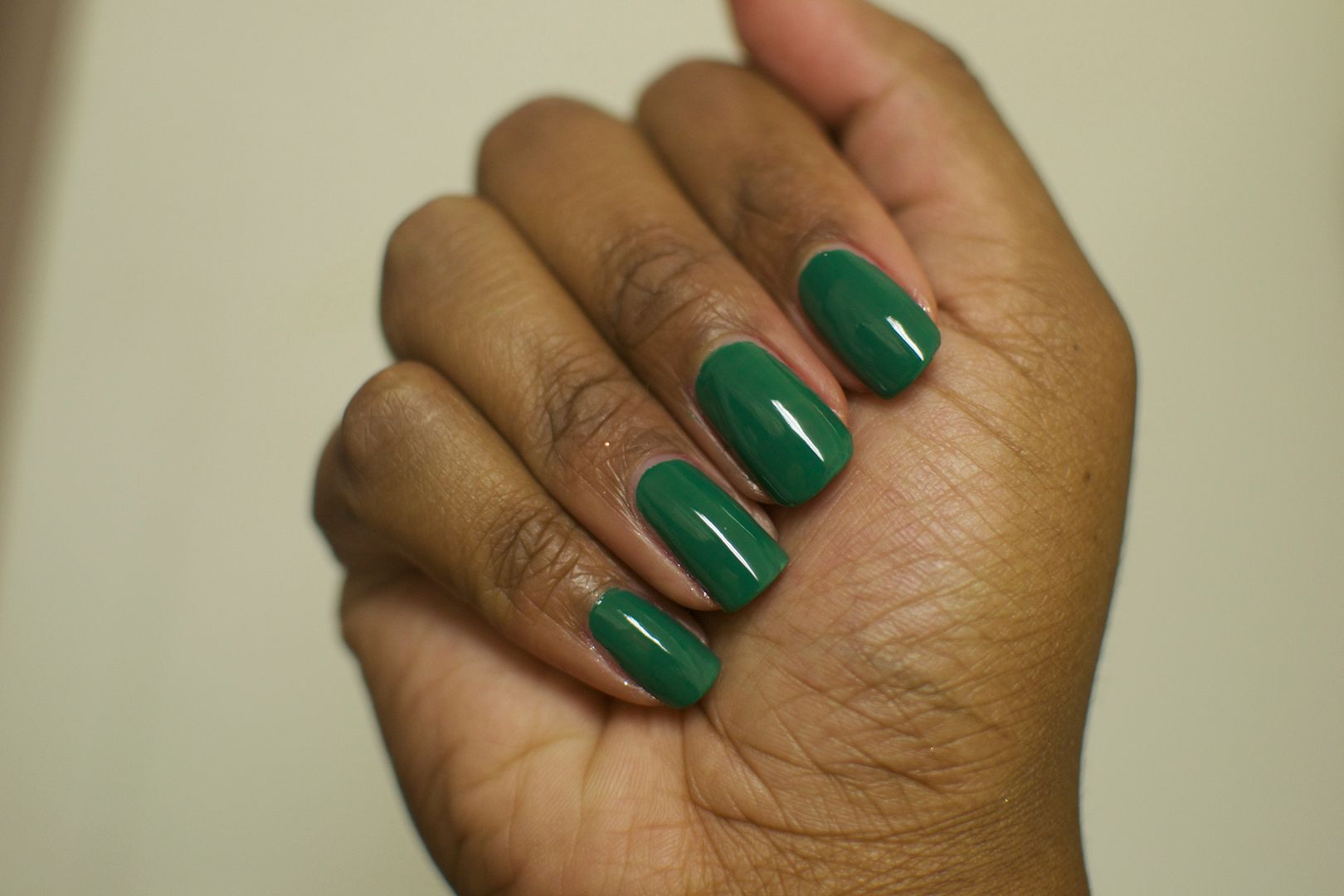 Peachy Parrot is is a soft sherbet-y orange with streaks of silver. I didn't think I'd like this shade when I first saw it but it's actually quite fantastic.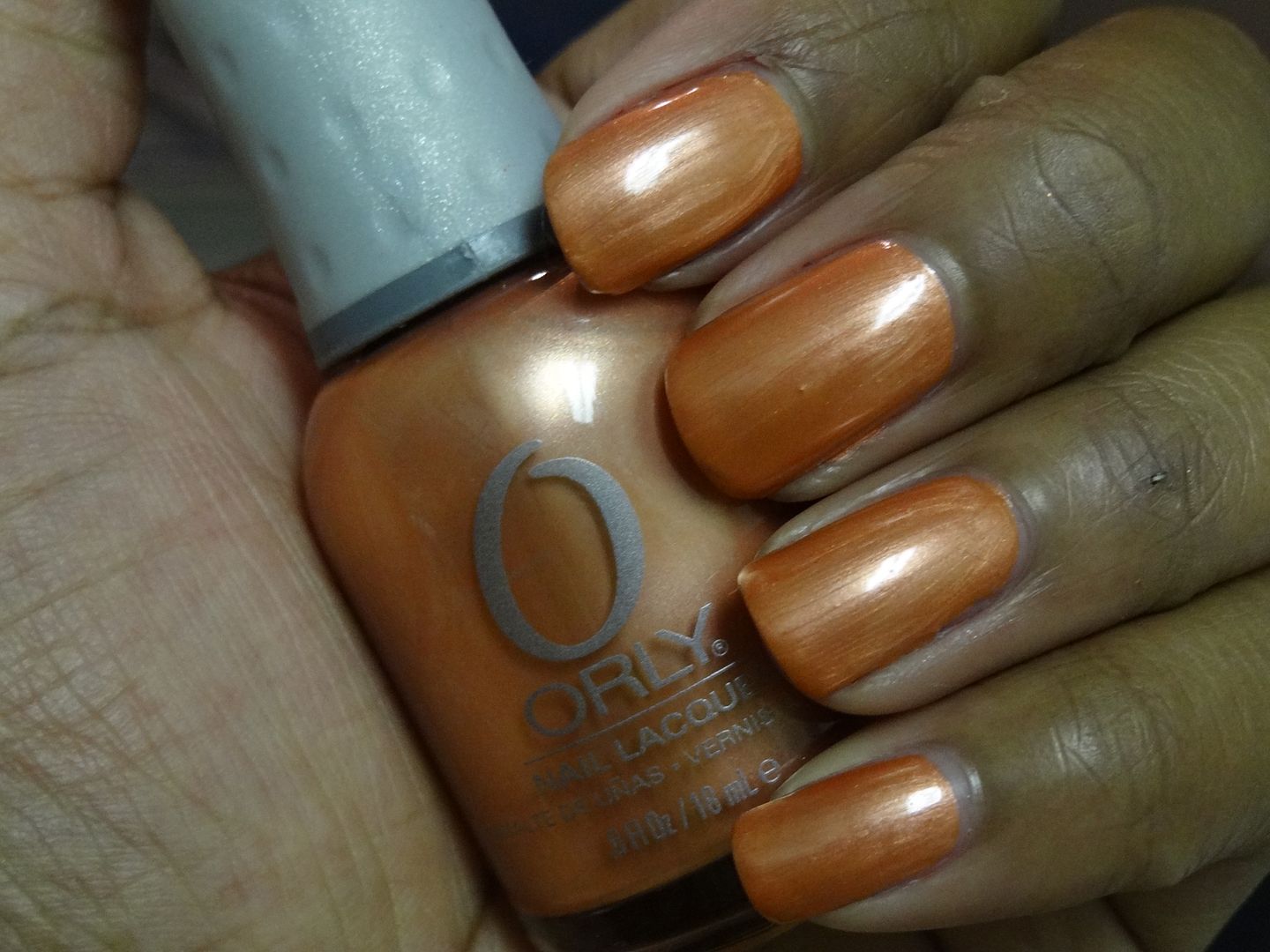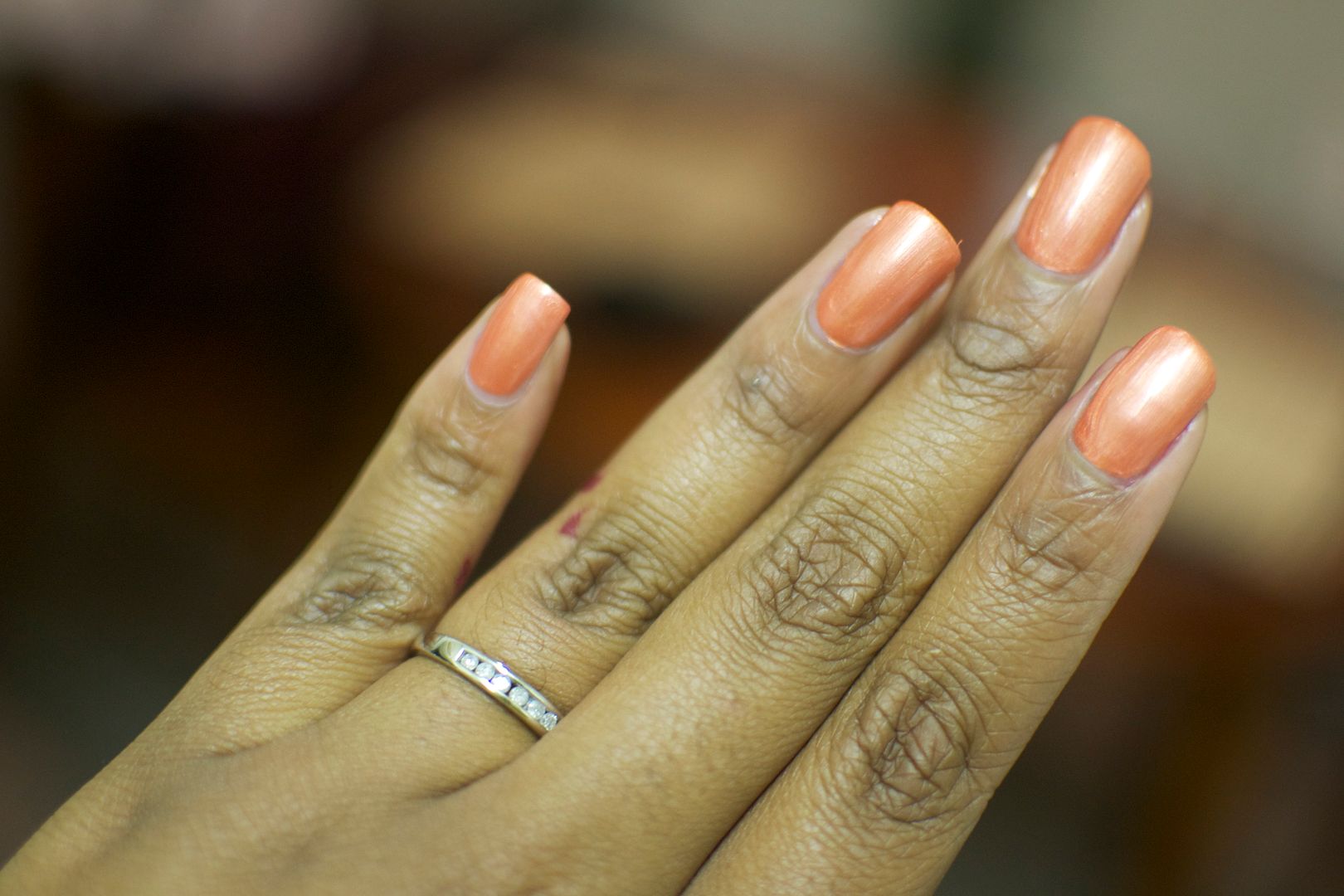 Sea Gurl is really supposed to be "seagull". Get it? Get it? Gosh, I love you, Orly. You witty thang you. In the bottle Sea Gurl looks to be a dirty silver but it has a bit of an olive touch to it. The chrome finish is just stunning on this one.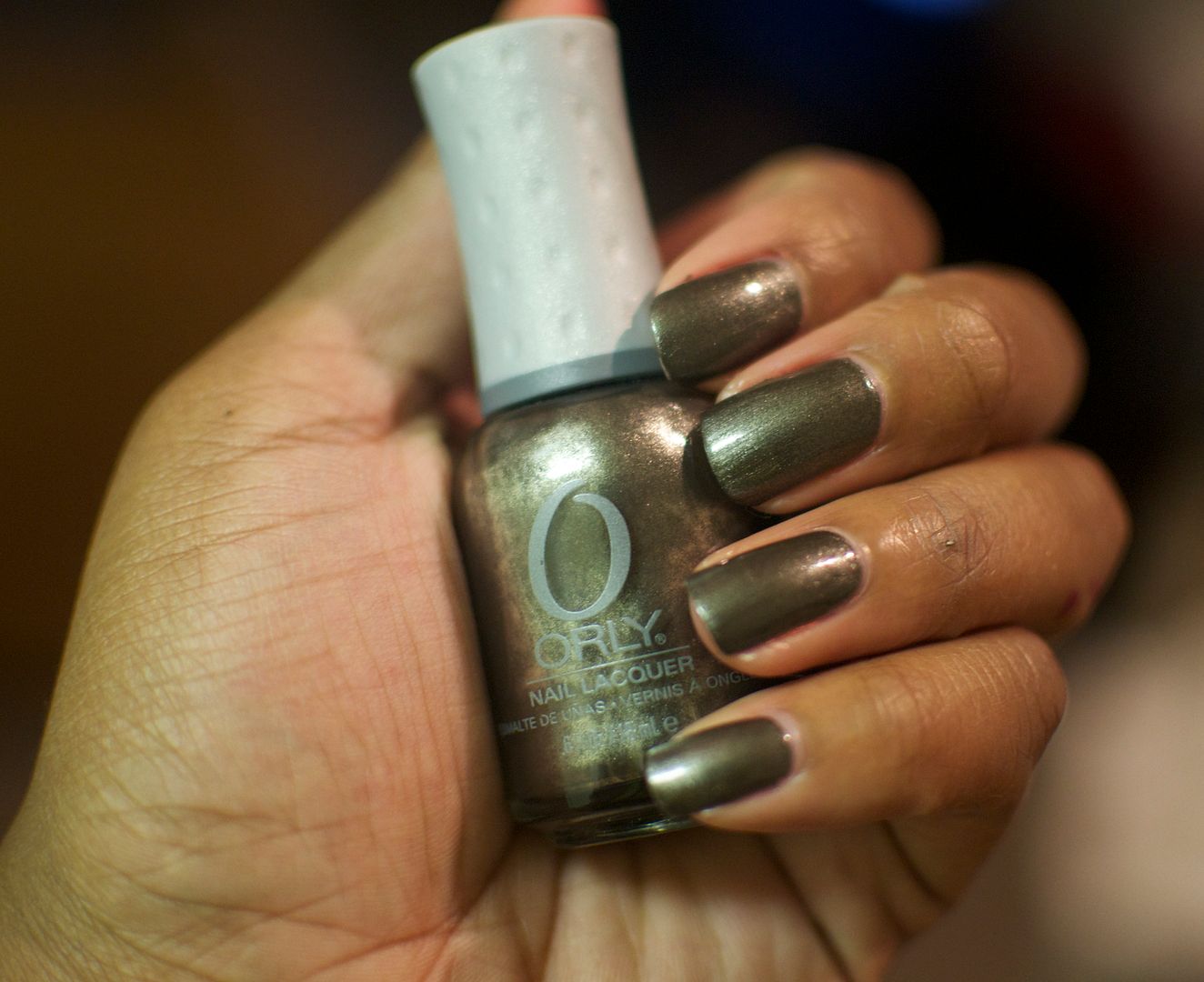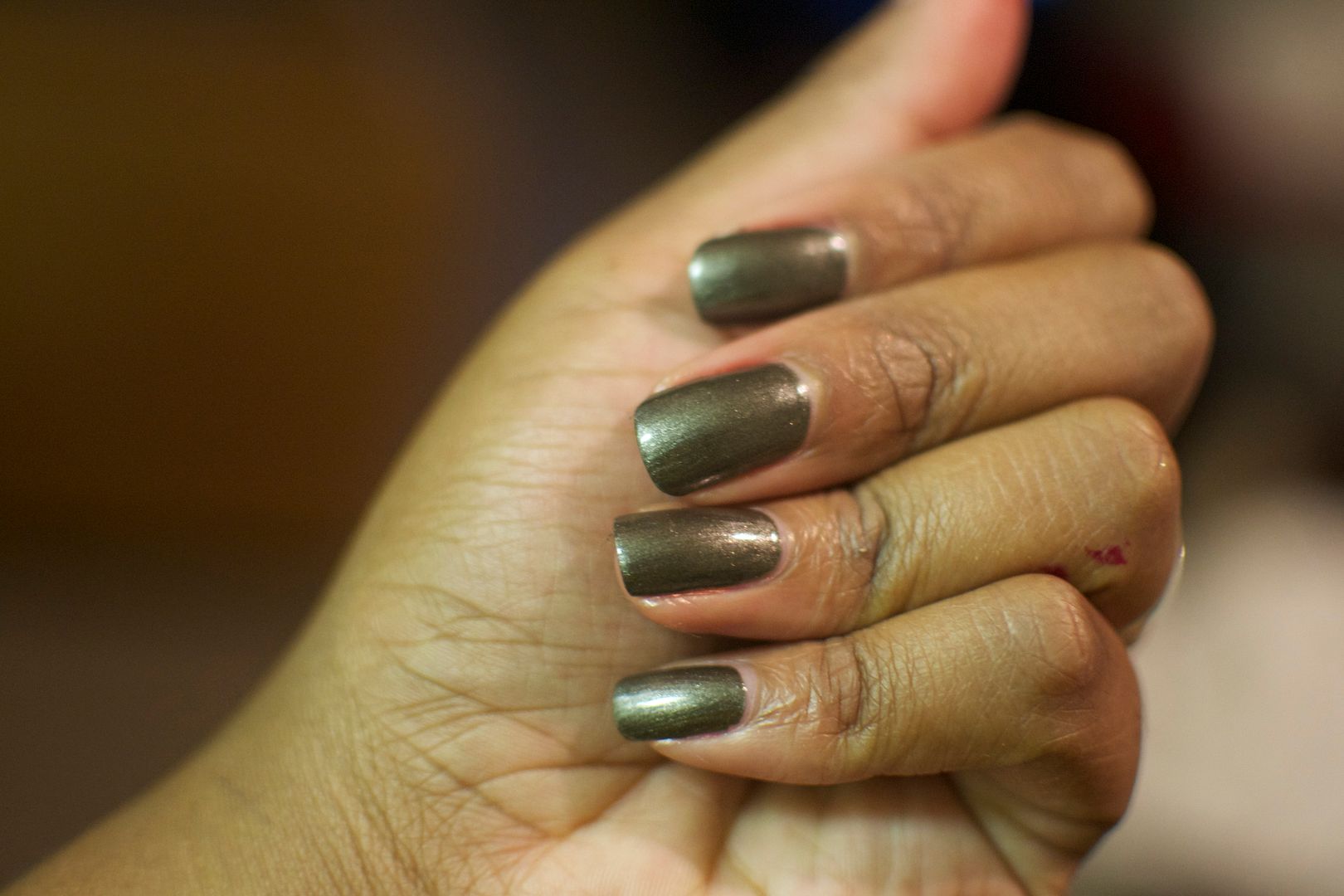 Sweet Peacock is perhaps one of the most beautiful blues that I have ever seen. It even trumps Zoya's Tart and that is my favorite blue polish. This shocking metallic blue gives me life. Life!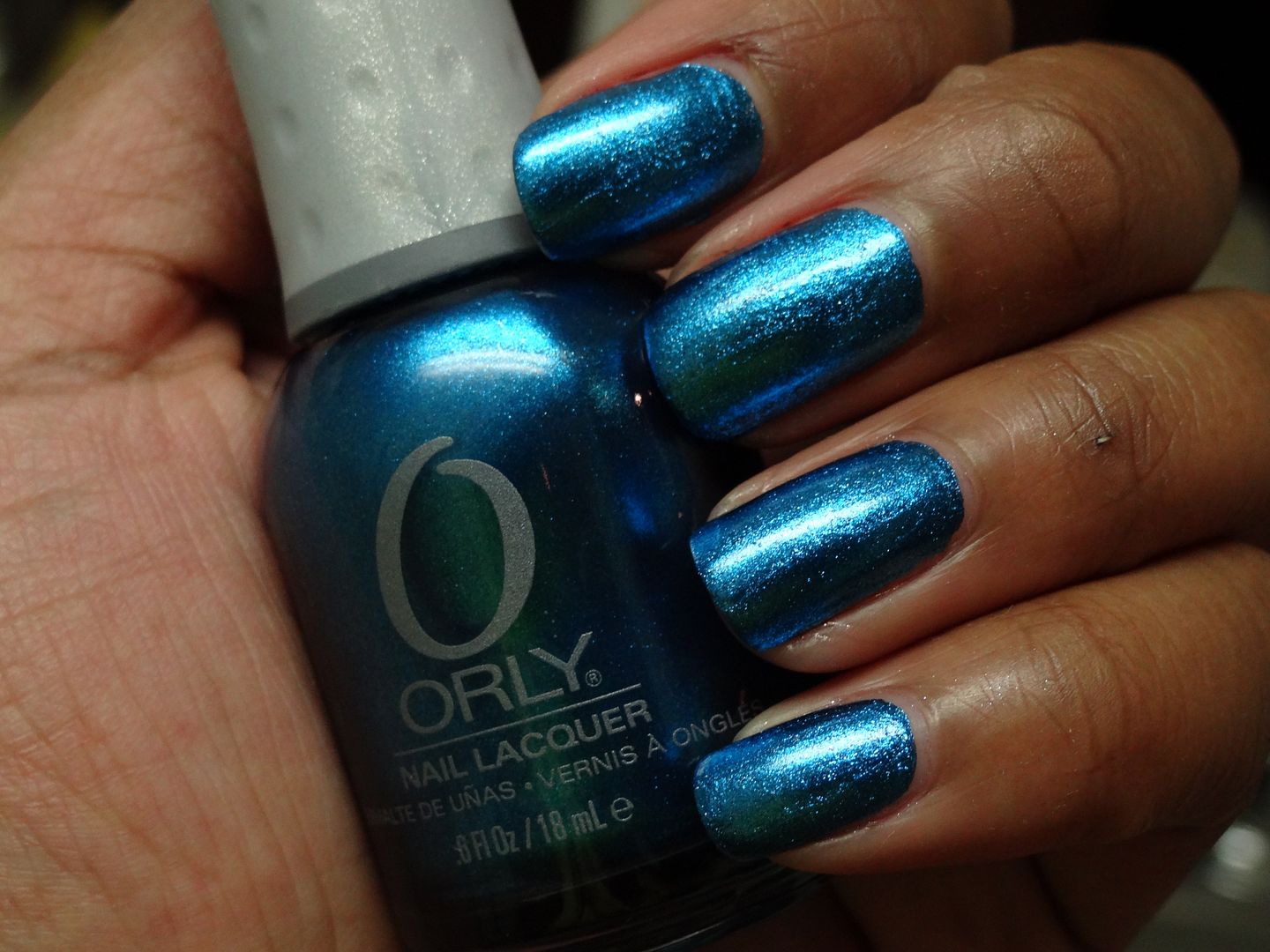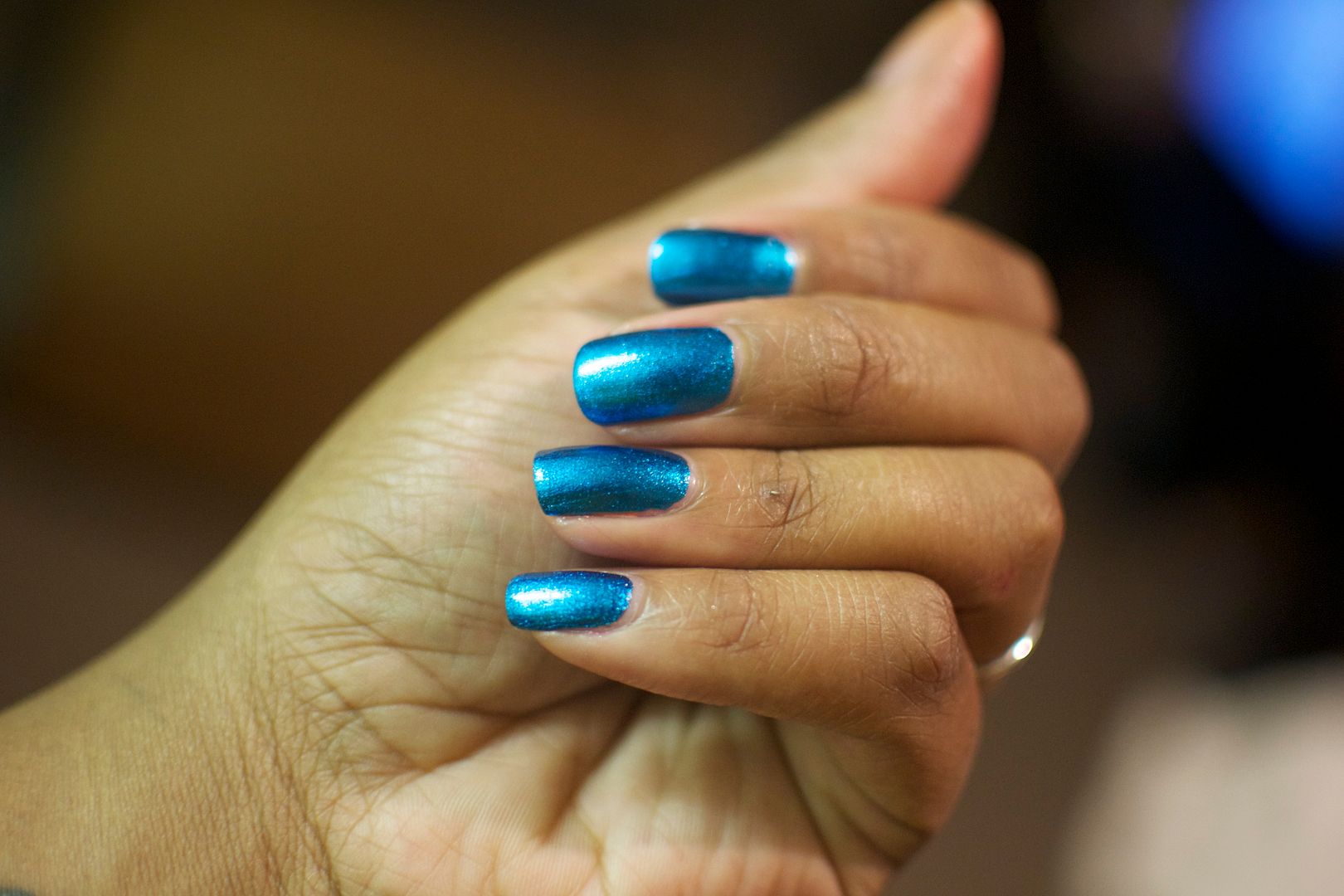 Fowl Play is the shade that has us nail polish lovers going nuts. I can't get over how beautiful this polish is. First of all…it's a flakey. Nothing excites me more than a flakey. This dark berry polish contains bits and pieces of orange and blue glass-y lookin' specs. It's dynamic! While it does well on its own, when layered over another polish it can really pop.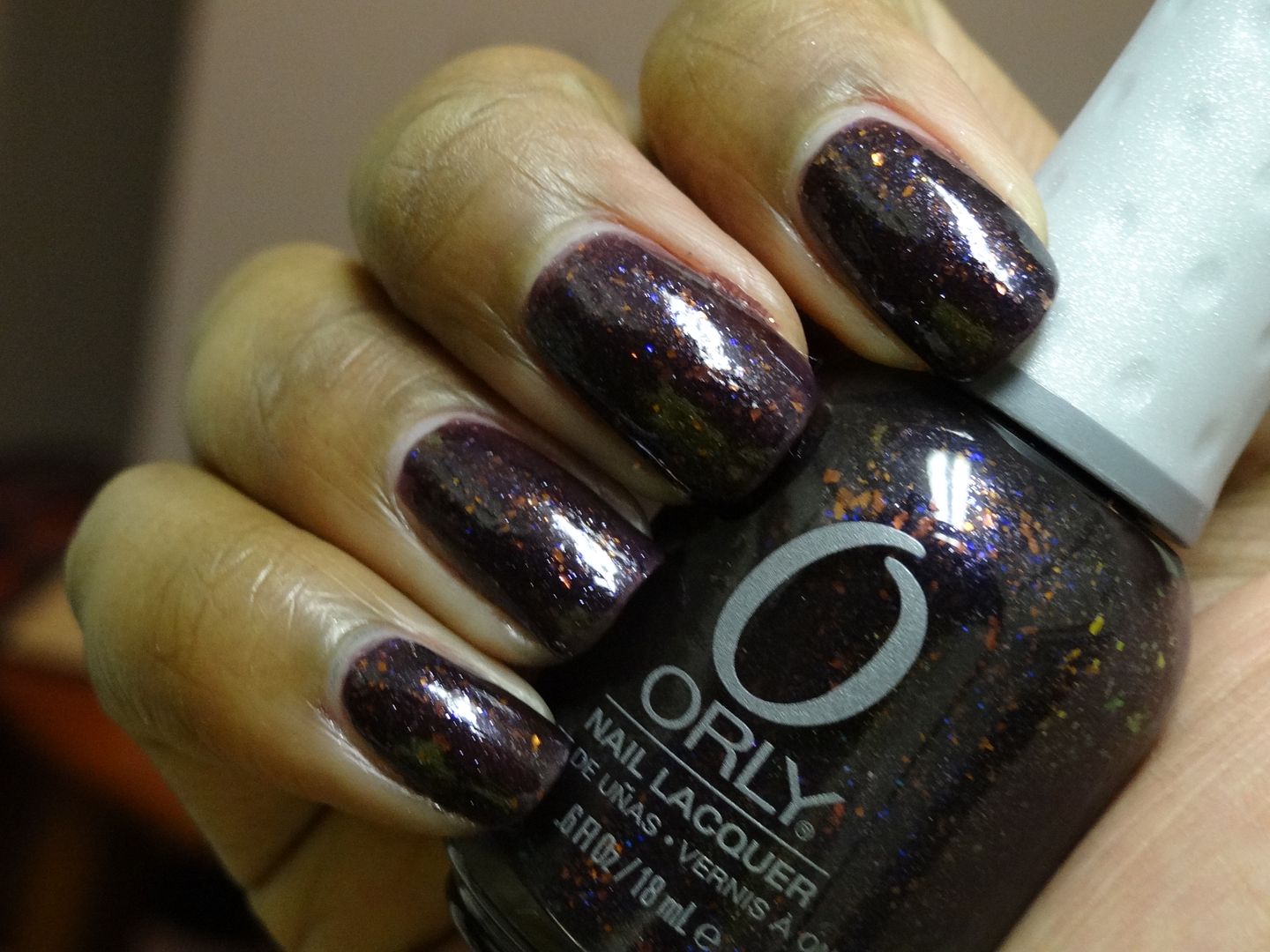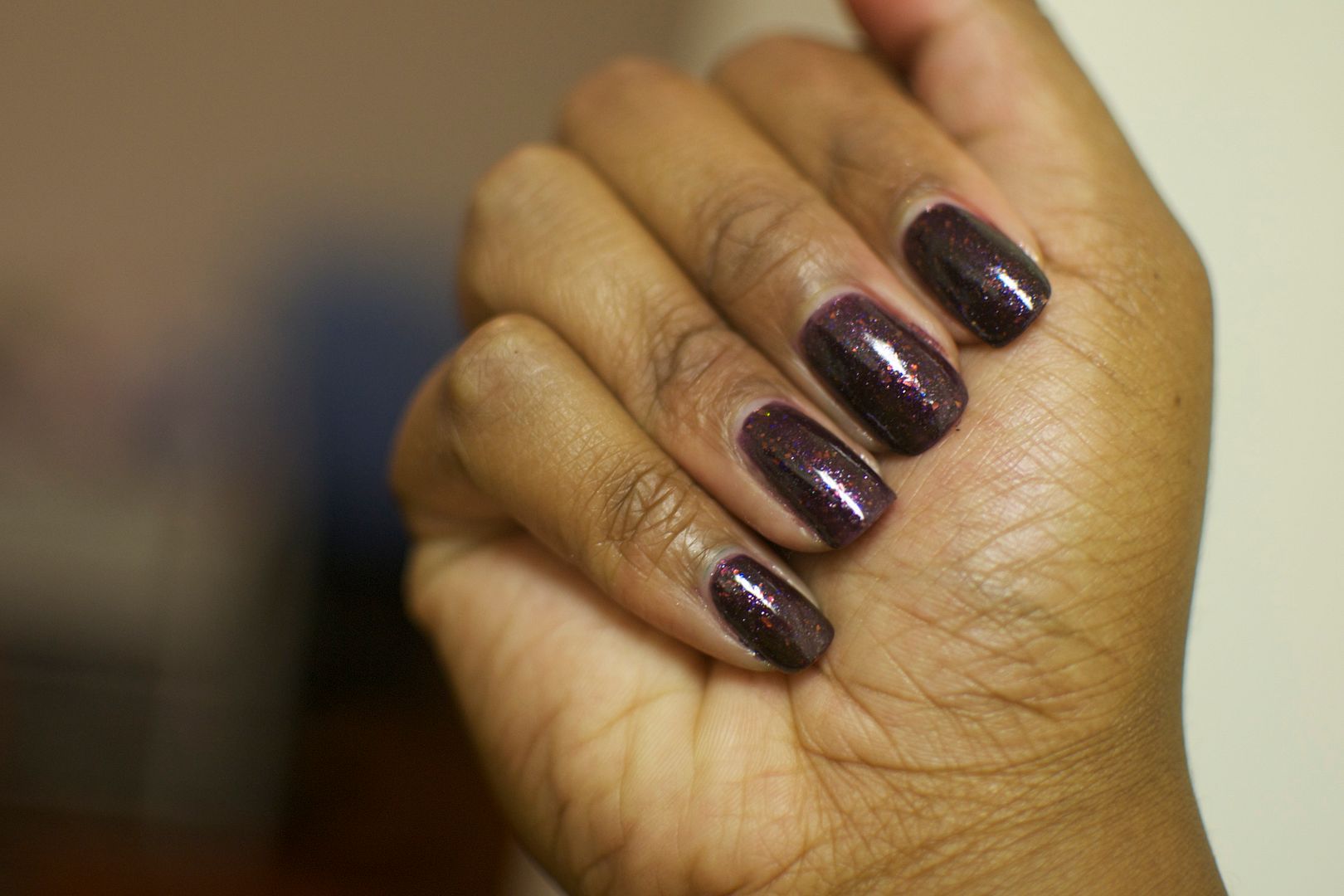 Night Owl is hmm…how can I describe Night Owl? It's a beige-y shimmery polish that may not flatter every skin complexion but is unique in its own right. It almost looks like mushy oatmeal. Without the oats.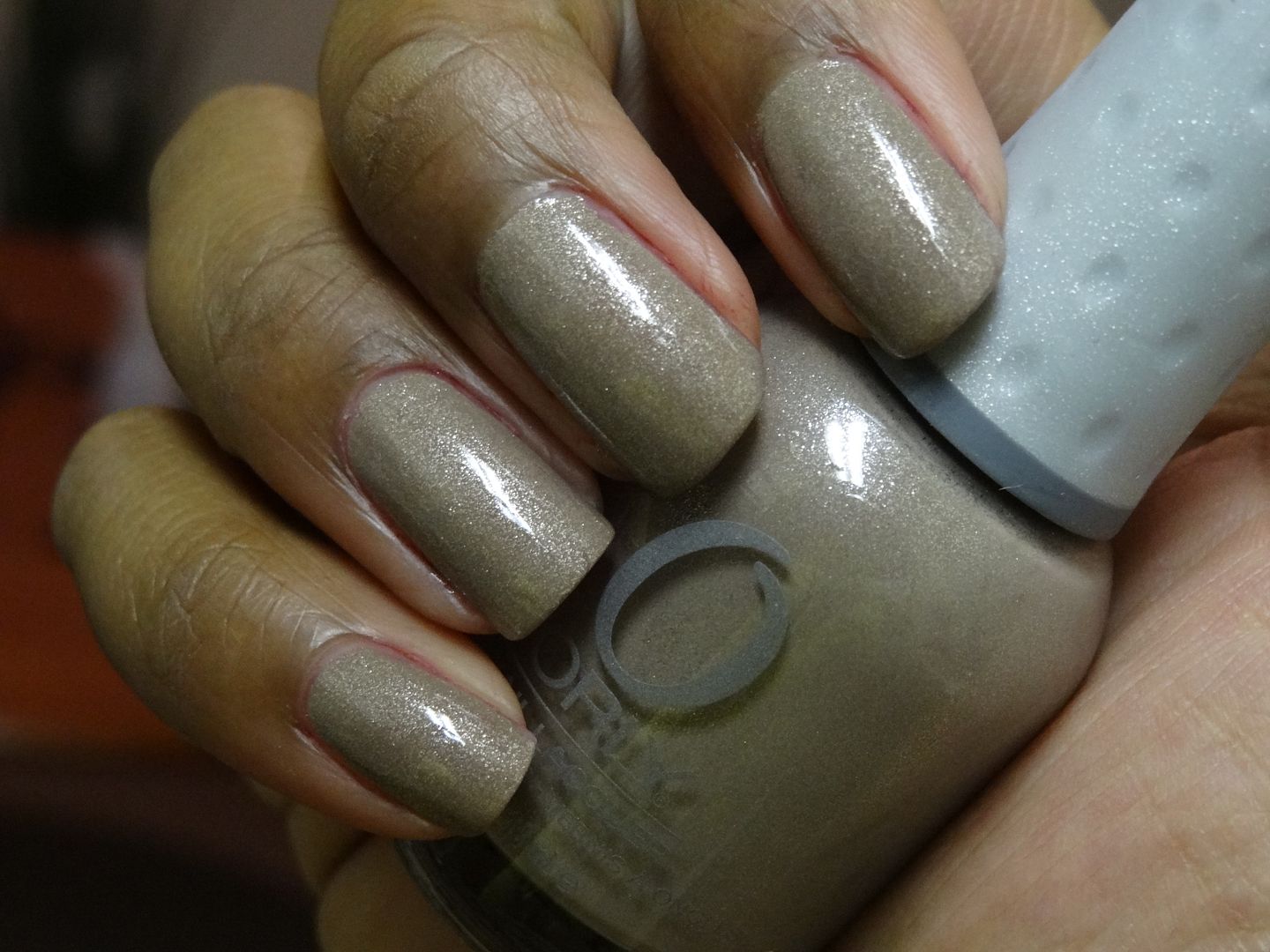 Must Haves:
-Fowl Play: That's a given. You pretty much need this polish.
-Sweet Peacock: Unless of course you already have something similar.
-Sea Gurl: This is such a chrome goddess of a polish.
I used 2 coats for each polish and didn't use a topcoat. The formula was excellent. Orly polishes always have such great drying times on them. Oh! And who knew you could buy Orly polishes directly from their website? Snag 'em for $7.50 a pop.
See any you like?
Amor de Lacquer….the series all about nail polish and nail care! Send your requests,
suggestions and ideas to Brittany@ClumpsOfMascara.com.